I'm pretty excited to finally tell you about an awesome new project: For the upcoming months I'm teaming up with Goldwell and will be testing lots of different hair care and styling products; I'll be trying out different treatments in the salon; and I'll also show you some tricks on how to make most out of your hair on your own.
There's lots of exciting things planned and of course I'll take you guys with me on every step of the journey.
To kick off the collaboration with Goldwell, I've been invited to one of Goldwell's leading stylists and salons in Salzburg and so had an appointment at Mario Krankl's studio. To be very honest, if you haven't already noticed in my latest photos, a hair appointment was long overdue for me. My super old ombré was really just grown out and my hair just looked very boring and in obvious need of a fresh cut.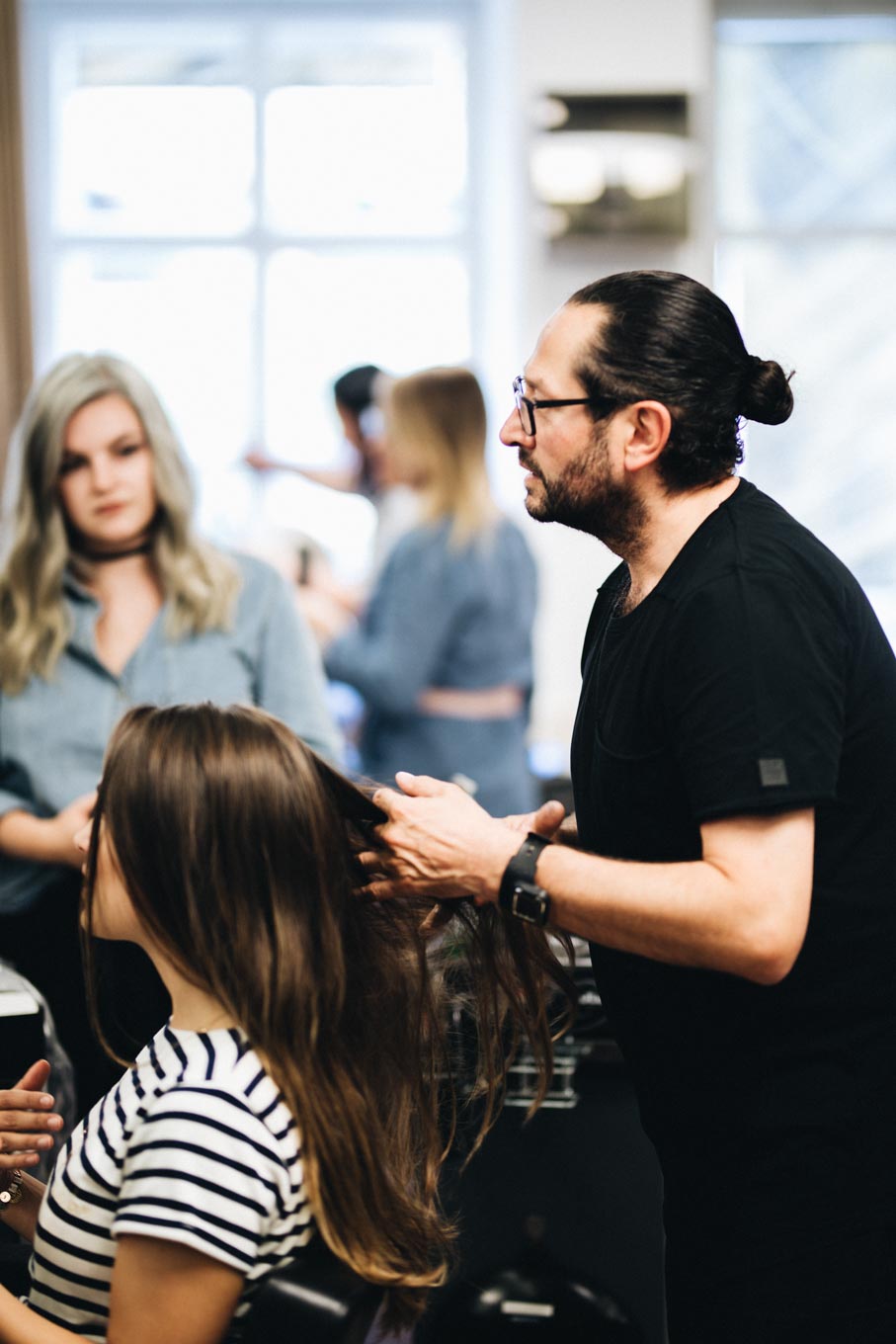 When it comes to my hair I'm quite picky. You know how they say "invest in your hair, it's the crown you never take off ". I would sign this statement any minute. Having great hair just gives you lots of self-esteem and comfort. No matter what kind of hair style or color you're opting for, you just have to make sure you're feeling 100% yourself with it. That's why I think it's important to find a hairstylist you can trust, and who you can talk your ideas through with.
There are so many hairstyles out there that I'd love to try and colors that I'd be curious to see on me, but I have one problem: I love these ideas, but I hate the upkeep. Meaning, if I'd decide to dye my hair blonde I'd have to bleach my roots every other month. Also, some hairstyles look really cool on photos, but it would just take hours to achieve it every morning. That's no option for me.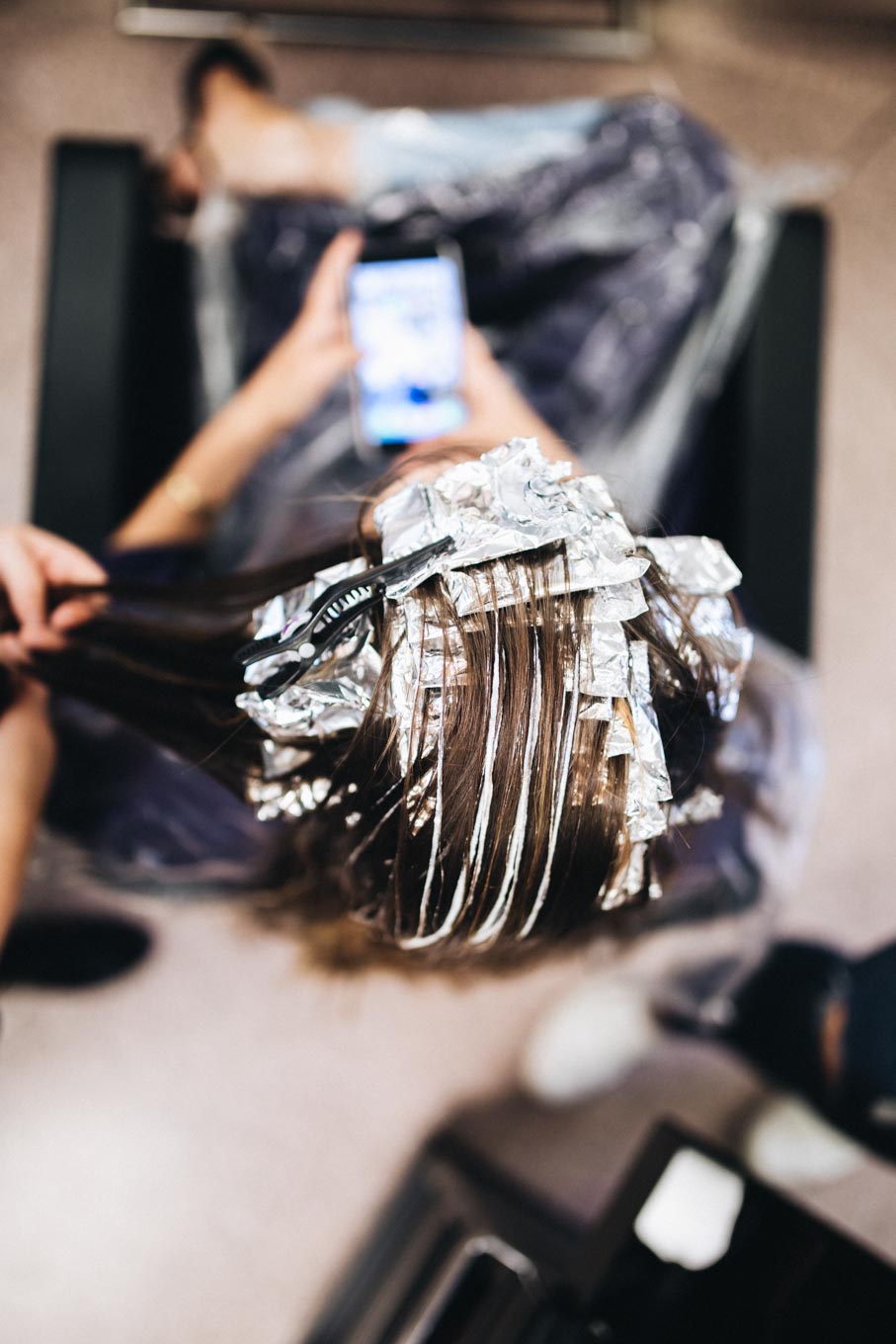 I'm lucky to be quite happy with my natural hair color, but of course every once in a while I'm getting bored of it and have the urge to enhance it. I remember ever since I saw a photo of Lily Aldridge I thought, "this is the definition of perfect hair". I've saved this photo on my Pinterest account ages ago, and every time I'm going to the hairdresser I'm showing it to them as inspiration.
Said and done – also this time. I took the photo with me and showed it to Mario Krankl and his team. They talked me through the process of what they had in mind for me and I must say: I'm super happy with how my hair turned out.
I'm still letting the length grow, so we decided only to cut off what was necessary to bring back volume to my hair and to give it a nice cut. In the front, my hair was softly layered to frame my face and to add some movement. I personally, think layers in long hair can make a huge change, even though you will still have the length to play with.
As for the color, a mix between more techniques has been applied: I got some baby lights at my roots which give great reflections and just make the hair a bit more dynamic. These highlights are a natural way to add colour without it looking too obvious and unnatural. For my lengths they applied the balayage technique. Balayage is a French word meaning to sweep or to paint. It has the effect of a sun-kissed natural looking hair colour – similar to what nature gives us as children – with softer, less noticeable regrowth lines. The combination of these two techniques gives the hair a soft ombré colored effect and creates maximum shine.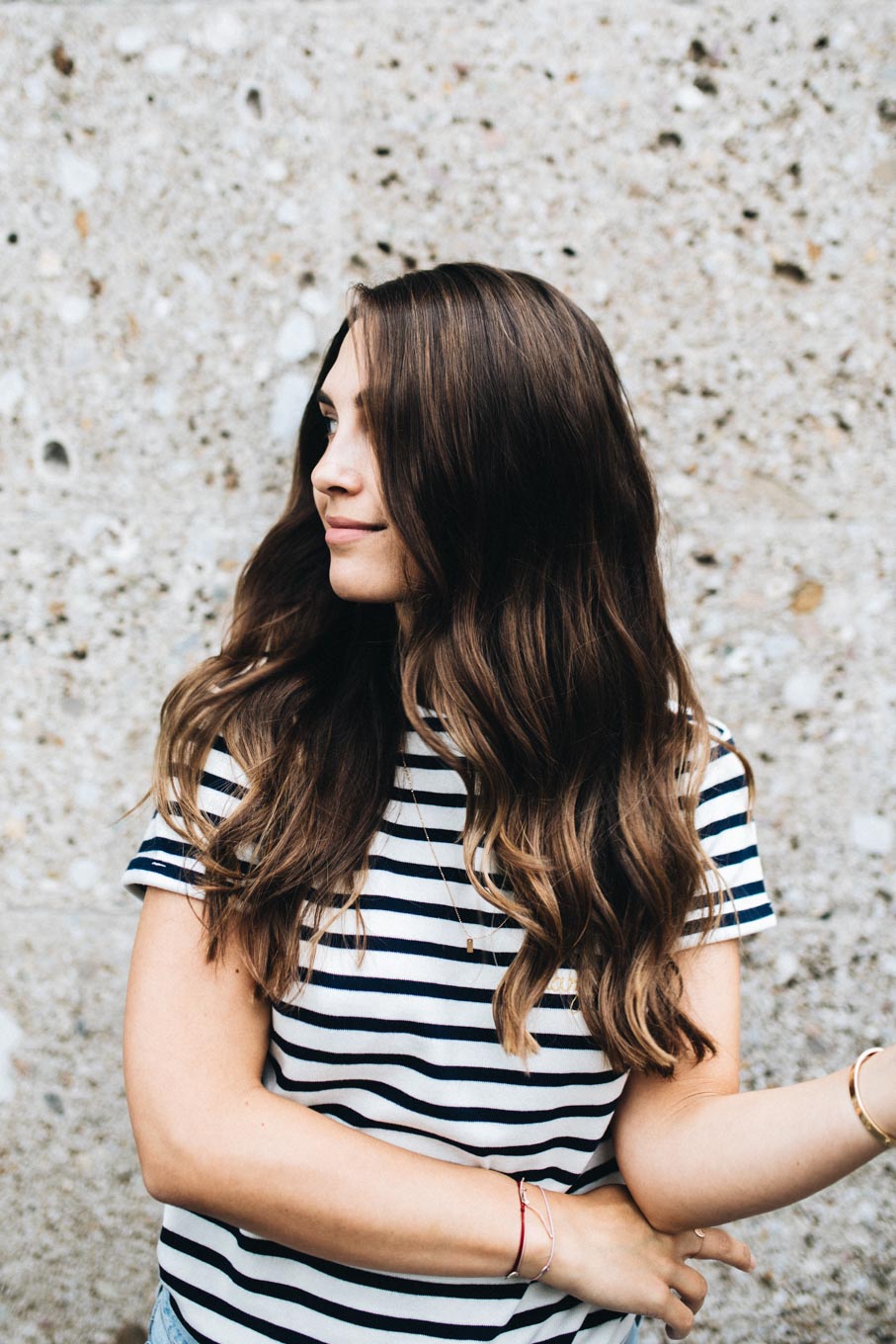 The best thing about this kind of hair style and color? It does not require much maintenance. It grows out beautifully and more naturally so you don't get an obvious regrowth line and you can wear it for longer between appointments. All you really need to do is protect it, as you would any other color: I'm currently using the Goldwell Dualsenses products such as a color shampoo and conditioner, a 60 seconds masque once a week, and heat protection when styling.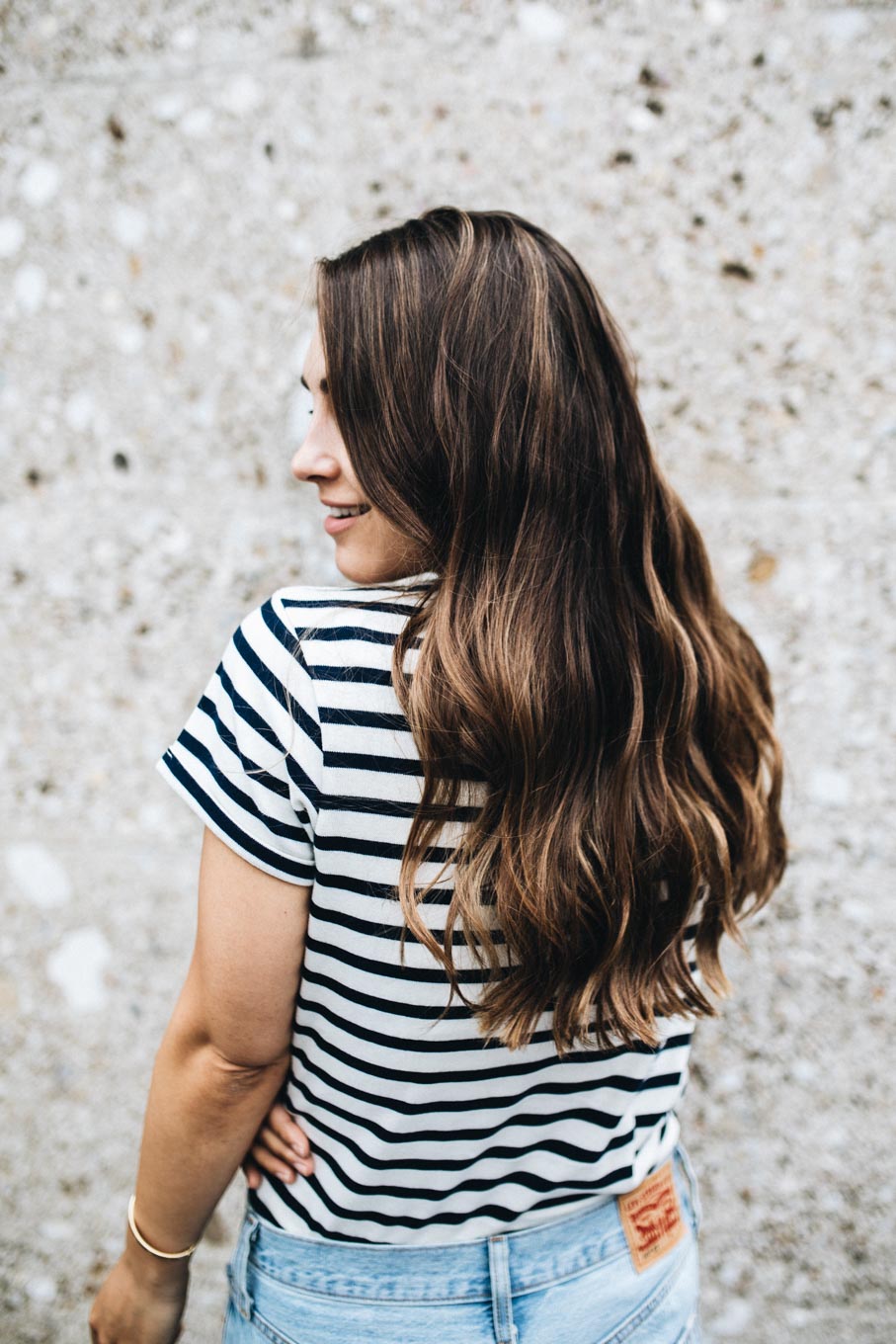 As a little goodie for you, I'm happy to be giving away three packages of the Goldwell Dualsenses & StyleSign series tailored to your hair's need.
DUALSENSES: BEAUTIFUL HAIR IS IN YOUR HANDS.
You can choose between these three series:
Just Smooth
• Instantly creates manageability and frizz control.
• Enhances the natural beauty of hair.
• As gentle as water, the unique FadeStopFormula minimizes color fading with every use.
Ultra Volume
• Instantly builds touchable and visible volume.
• Enhances natural shine.
• As gentle as water, the unique FadeStopFormula minimizes color fading with every use.
Curly Twist
• Instantly hydrates and defines.
• For weightless bounce and elasticity.
• As gentle as water, the unique FadeStopFormula minimizes color fading with every use.
In order to take part in the giveaway simply leave me a comment under this post, and let me know which of the three Dualsenses treatments you'd like to try.
The giveaway is open until Sunday, 23rd of July and the winner will be contacted via the e-mail address provided in the comment. Winners will be drawn on Monday, 24th of July.*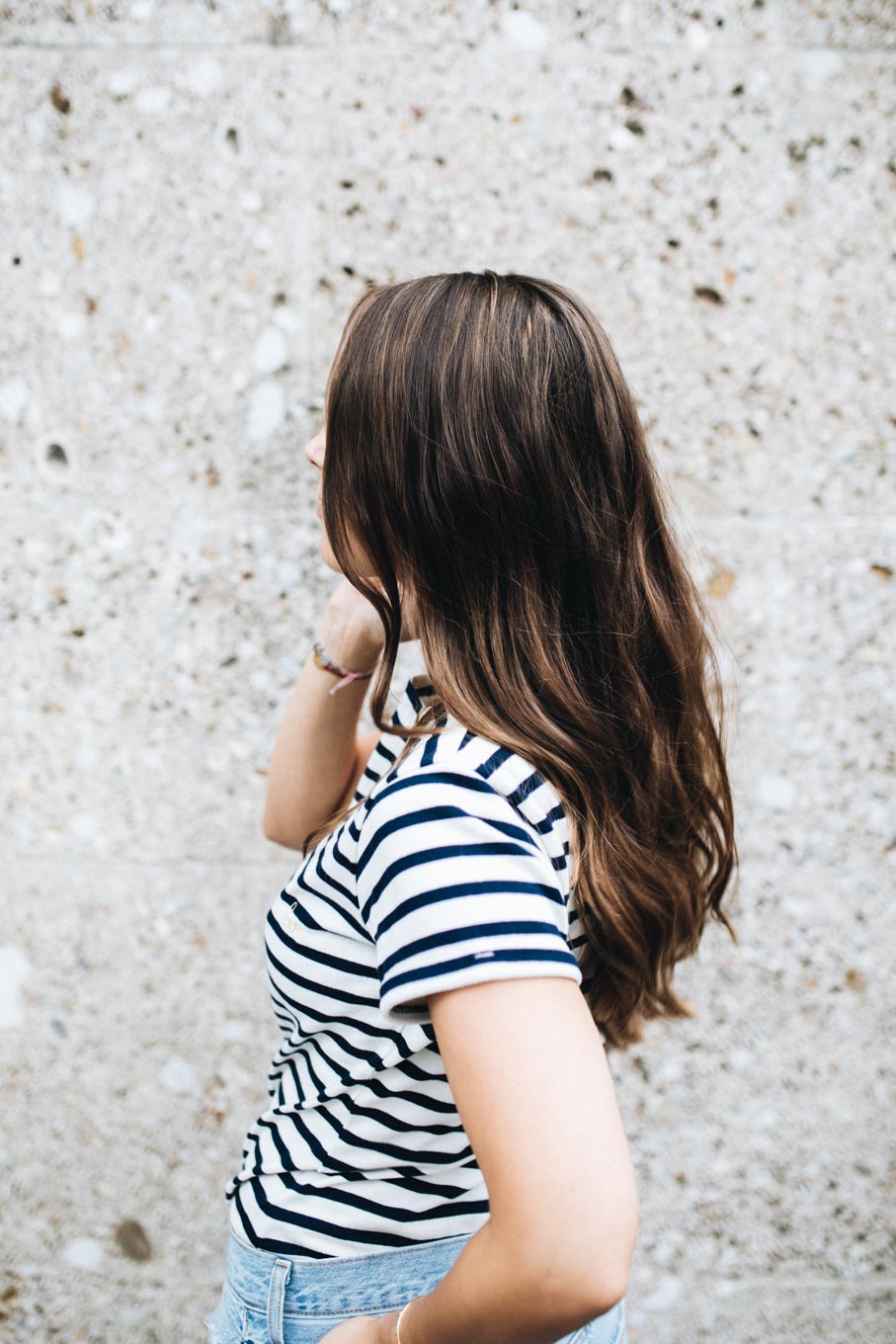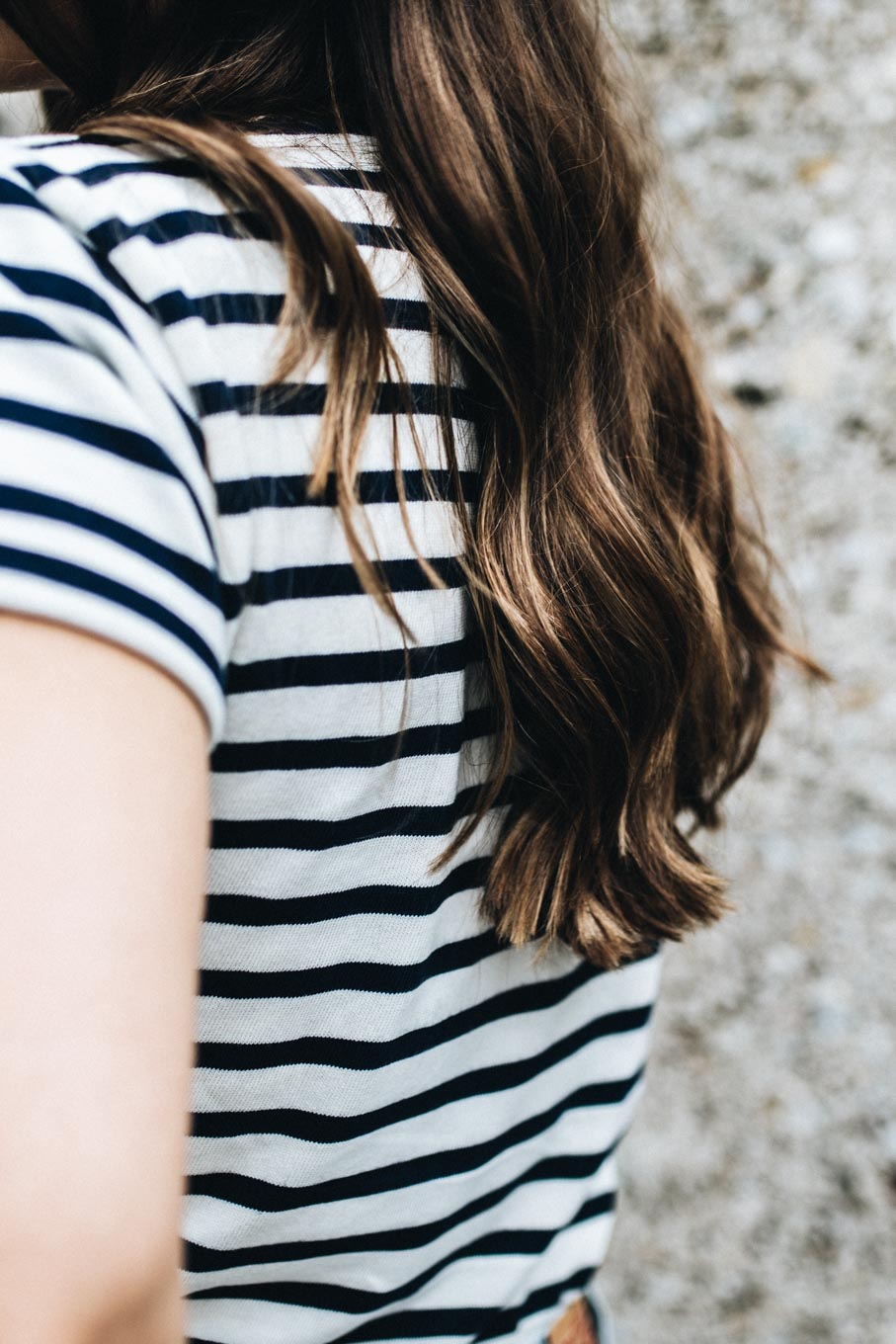 *Participation is open to residents of Germany and Austria who are at least 18 years of age. Excluded from participation are employees of Kao Germany GmbH as well as agencies involved in the competition.
---
*in friendly collaboration with Goldwell