At this point I'd like to mention that I had planned to share a post about my recent weekend in Paris with you on the blog. Turns out, what happened in Paris will stay in Paris forever – for the benefit of all parties involved, if you know what I mean 😉 I went through my iPhone camera roll while I was on the plane on the way back to Salzburg, and I was honestly struggling to find a photo I could upload to Instagram because all of them were just too funny to be shared. But I guess that just proves the point that we had the most amazing hens weekend in Paris, and let's face it:
The best moments happen when you're having too much fun to take pictures.
Or when you're having too much fun and all you manage to do is taking blurry pictures. And that definitely was the case…
Anyways, I'm back in Salzburg and finally it's May. Although I have no clue where the first four months of this year went, I'm over the top excited that summer is just around the corner. In order to welcome May properly and simply because I love channeling my inner flower child, I put on the most amazing flower crown by We Are Flowergirls x Marina Hoermanseder for a stroll and coffee date in the city. Totally legit, right? Also, I think we found Maxi's outfit for our wedding next year… Now we just have to teach her to bring our rings down the aisle without escaping… Challenge accepted, I'd say.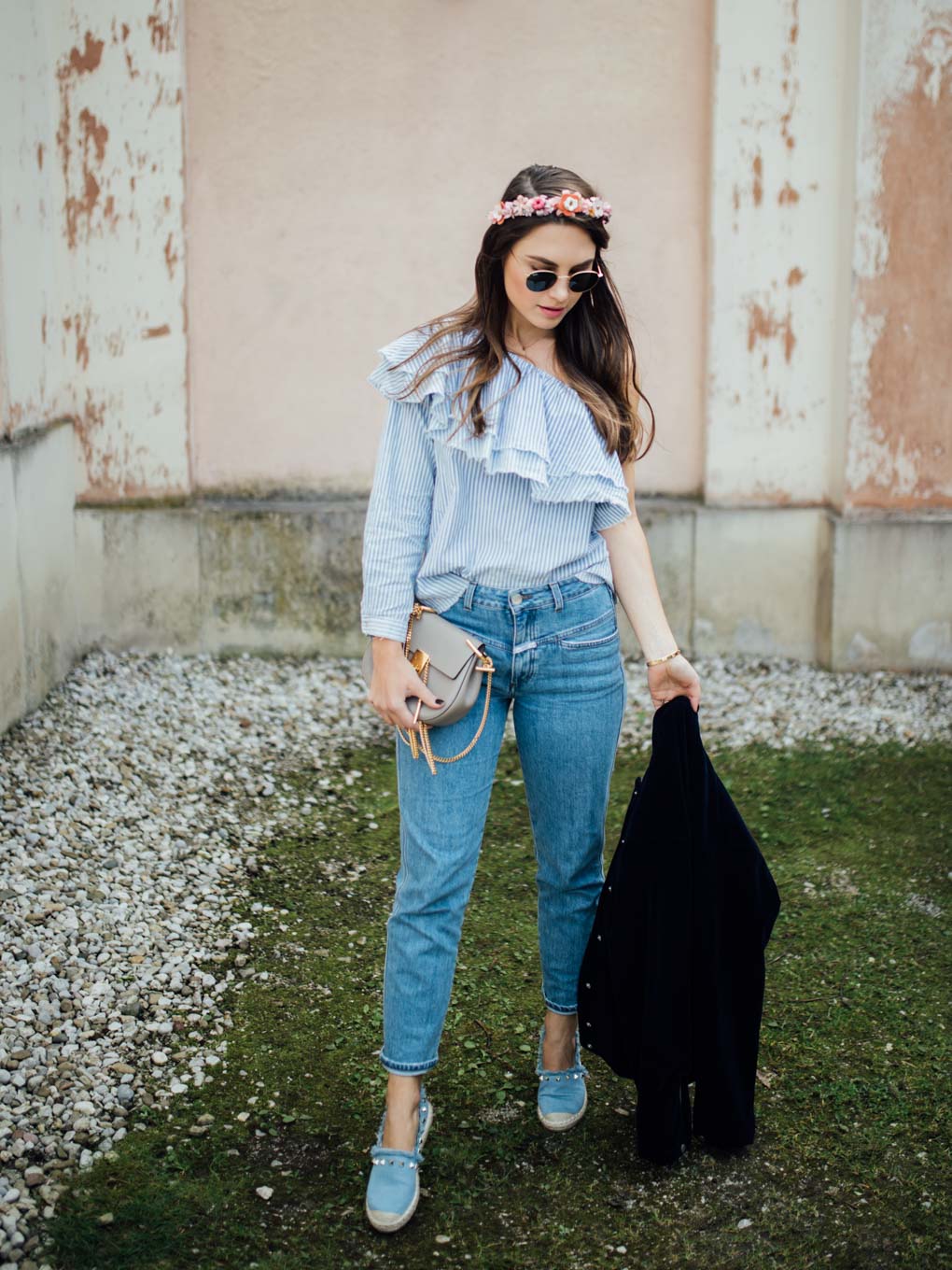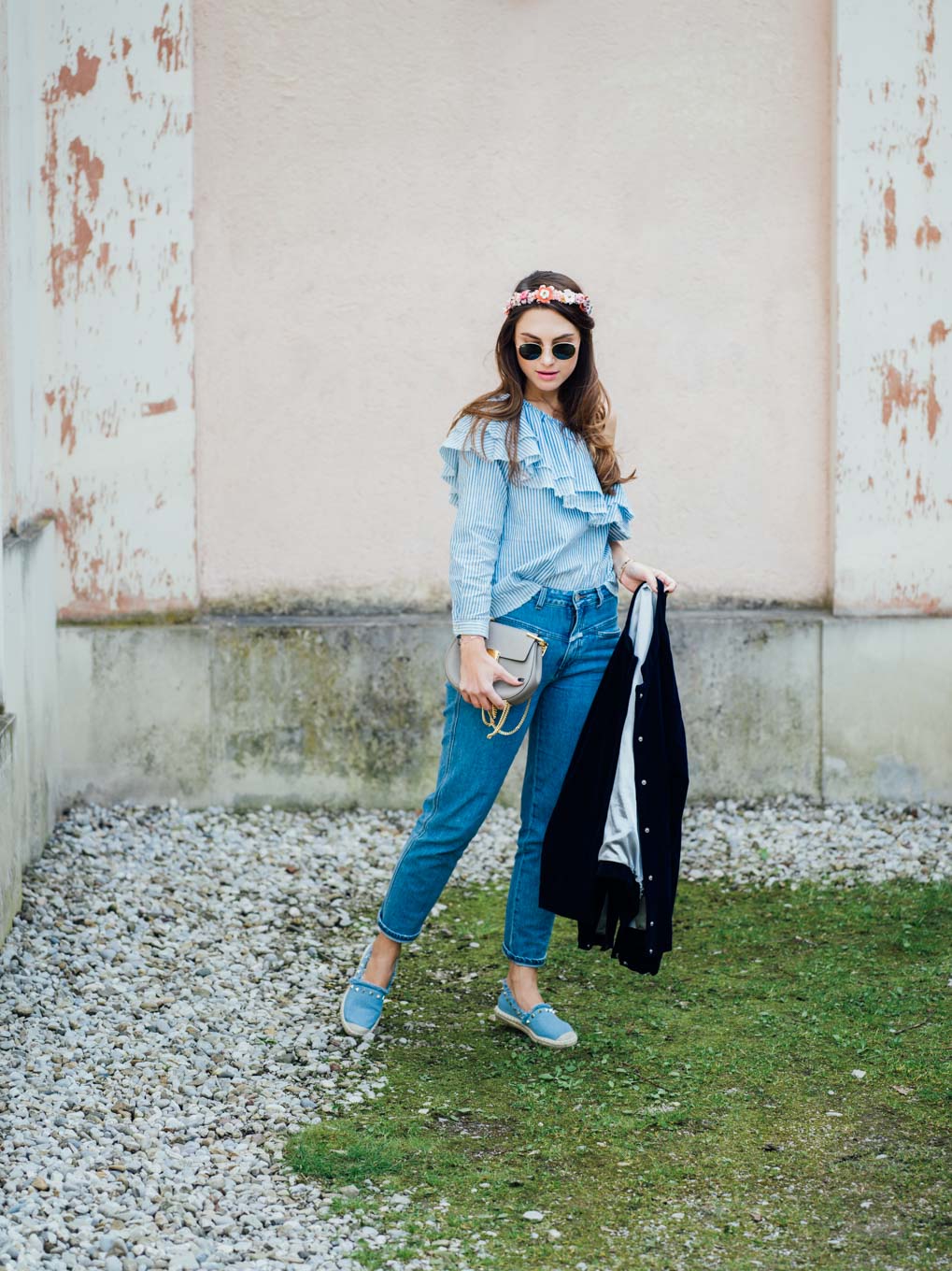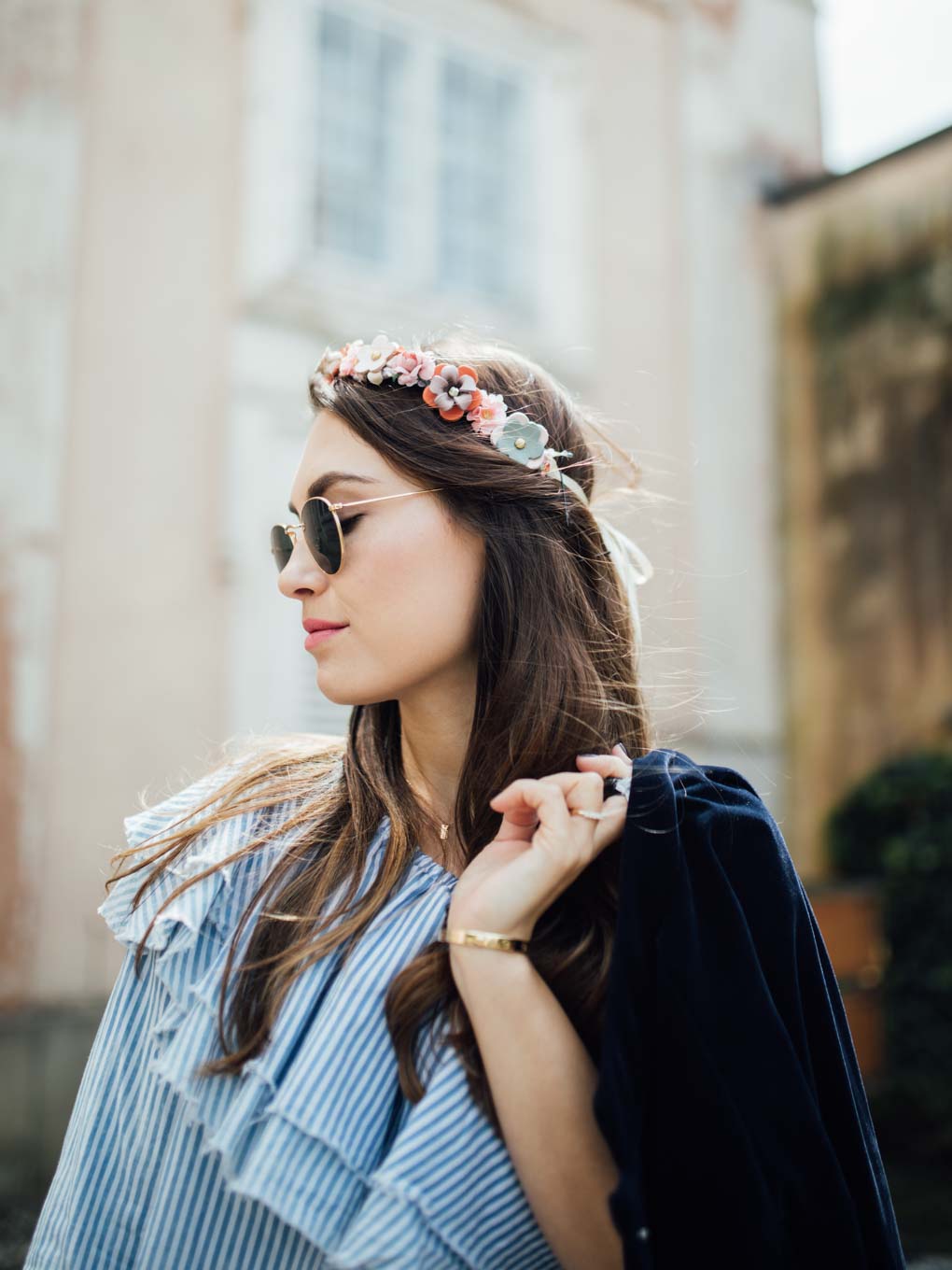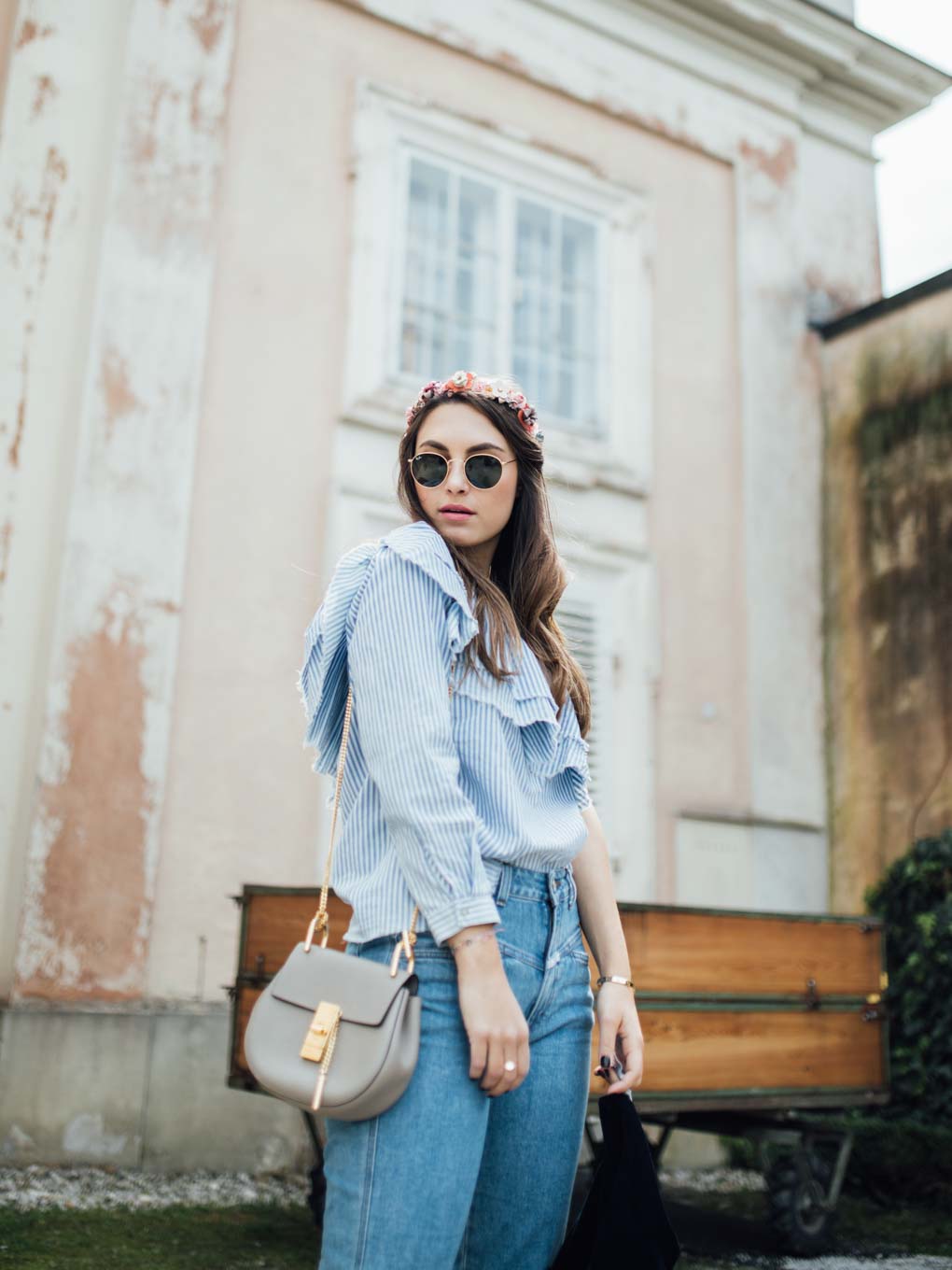 ---
We are Flowergirls flower crown // Closed Jeans // Zara blouse (similar here) // NA-KD velvet bomber jacket // Chloé Drew bag // Ray Ban sunglasses