6 Wardrobe Pieces For Early Pregnancy
Yay! I'm pregnant! And now I'm trying to figure out how to deal with my closet for the next nine months. That's of course not the only thought on my mind – but definitely one I had to deal with quite early.
If you're anything like me and love (read: live in your) high-waisted jeans the majority of time, you'll quickly notice that you feel uncomfortable in them the minute you find out you're pregnant. At least that was the case for me. Although I did not have any sign of a bump until around week 12, I just didn't want to wear anything that was pressing against my belly anymore – especially because I felt sick most of the time. So my jeans were out of question quite early.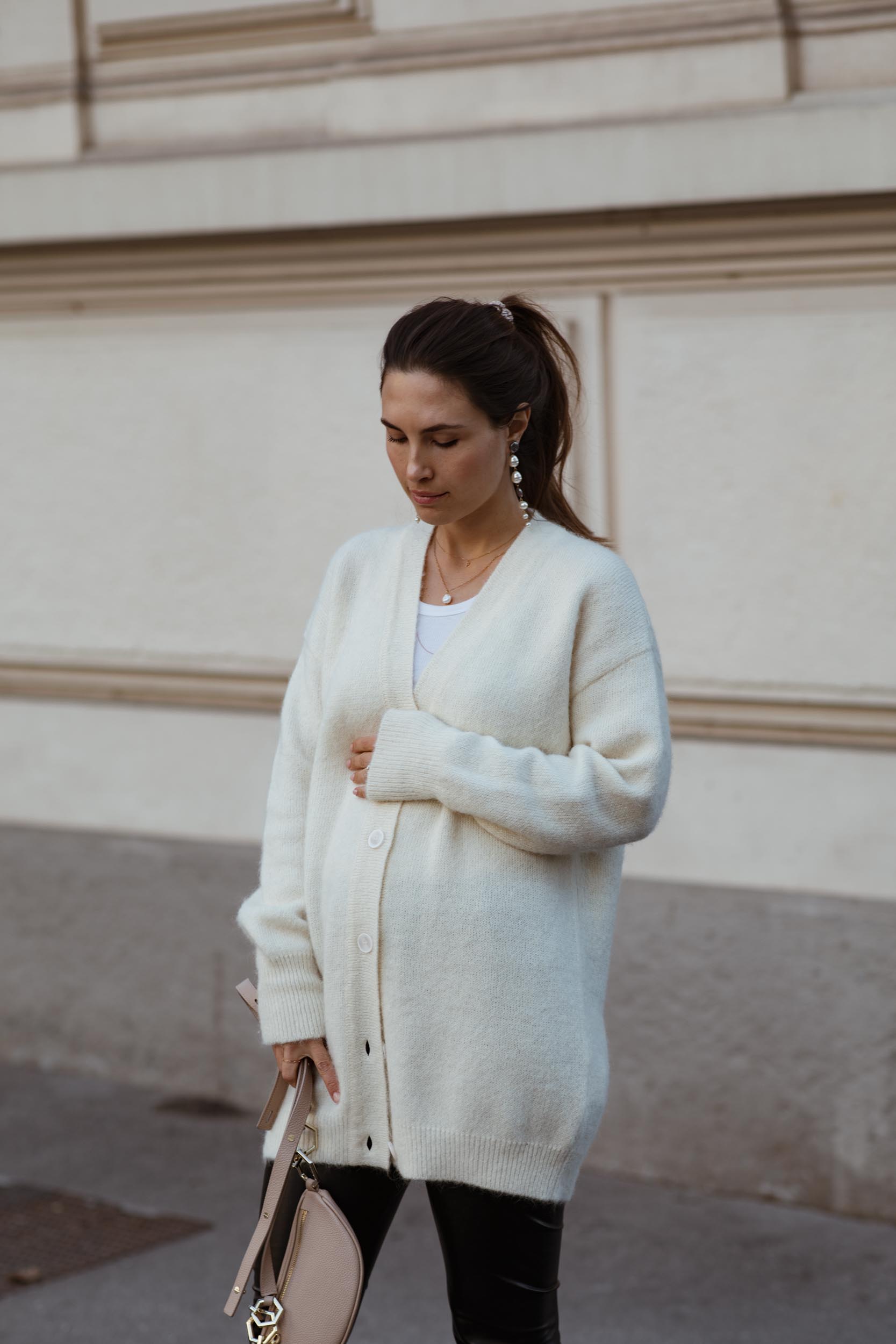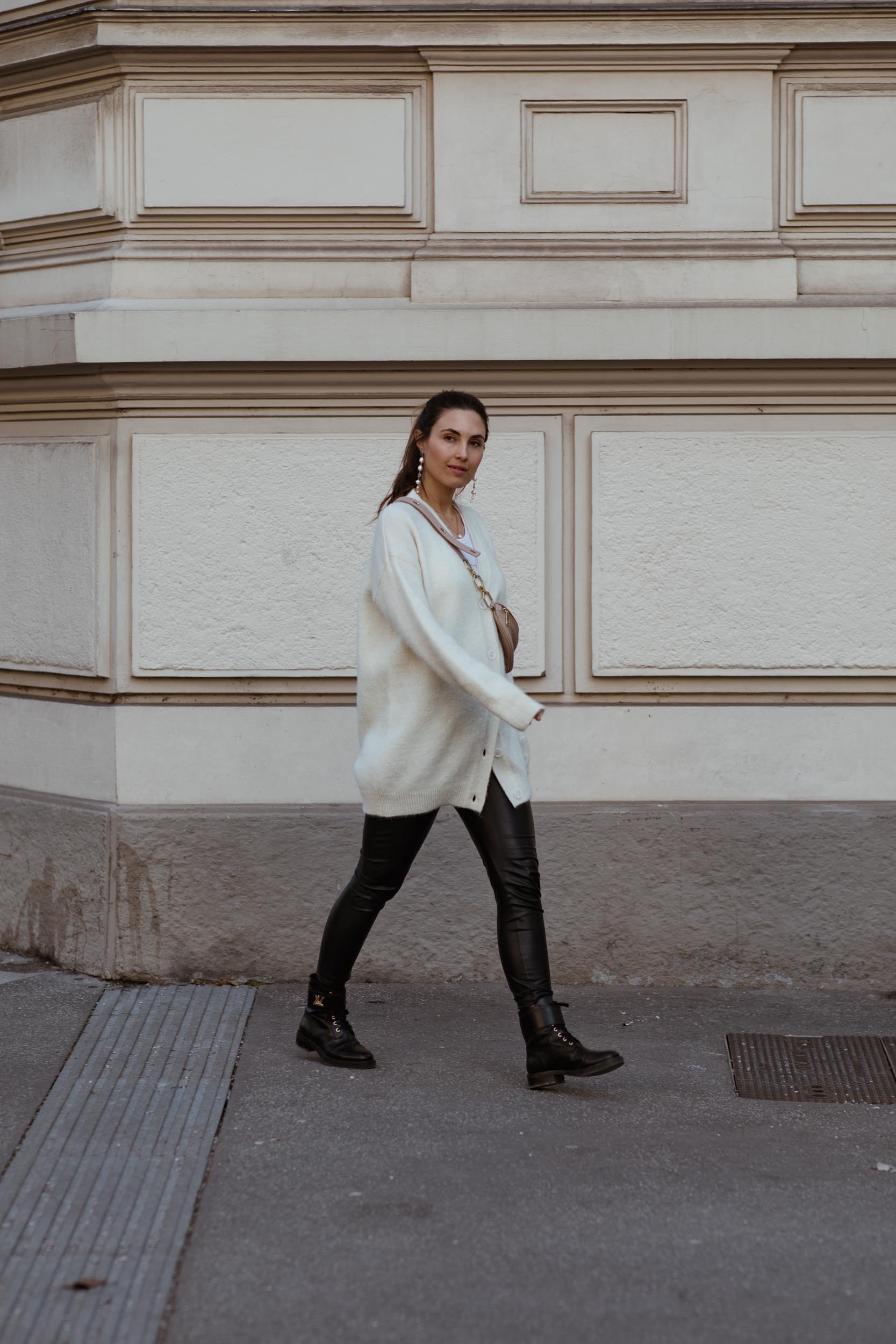 However, I did not want to go crazy on shopping for maternity clothes right away. First of all, it felt very weird in the beginning to shop for maternity clothes without even looking pregnant, and secondly, I also didn't want to spend a fortune on clothes I would only wear for a couple of months.
So I simply "went shopping" in my own closet and tried on all my other pants, dresses, skirts and tops to see which pieces would accompany my growing bump the next few months. Up until now – 5th month of pregnancy – I only bought three maternity related clothing items and was able to wear a lot of the things I already had in my wardrobe.
Of course, maternity style is not a one-size-fits-all endeavor. There are plenty of ways to approach it and it also highly depends on each woman, and also on the season. I assume dressing a growing bump in summer is a lot easier than in winter, but ask me again once summer comes around the corner when I'll be VERY pregnant…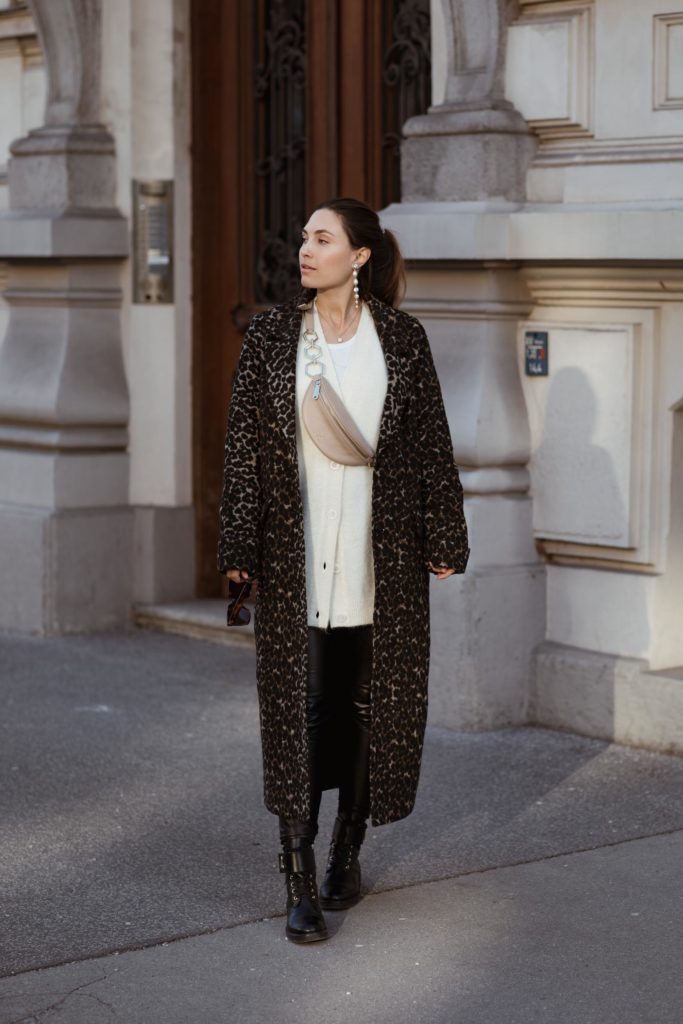 Of course every body and every pregnancy is different, but here are the hero products that work for me:
The only maternity related clothes I bought so far are a couple of maternity tights, simply because I could not stand my shaping tights anymore that just felt way too tight on all ends, two new bras (hello boobs, what's happening!?) and one pair of maternity jeans that's still a bit too big though.
As I'm getting closer to the end of the 5th month of my pregnancy, I feel like I'm growing every day now and it will soon be time to think about new options to dress the bump. I'm really looking forward for spring to arrive because I think dressing will get a lot easier once I can wear dresses and skirts without tights.
Until then, I'm still looking for a good pair of maternity jeans. If you have any recommendations, please feel free to share them in the comments! I'm sure there are a lot of mamas-to-be out there who would be grateful for any tips, too.
outfit details: Artizia leather pants // Viktoria Louise cardigan // Viktoria Louise tank top // Louis Vuitton boots // Aigner belt bag // Edited coat