Tried & Tested: Botanicals Fresh Care by L'Oréal Paris
When it comes to hair I'd consider myself a pretty boring girl. For all my life I have basically had the same haircut and color. Apart from the fire red highlights I wanted so badly and begged my Mom for when I was about 11 years old – but let's blame that on the Spice Girls. Of course I tried out several different hair styles too. I even had bangs at some point – Heidi Klum made me do it, because she looked so good with them – but in the end I always found myself longing for long, lavish hair. If I had to choose one hairstyle for the rest of my life, I'd definitely pick long, layered beach waves with some natural highlights – which is also what I'm usually trying to achieve with my hair. But of course you always want what you don't really have: My hair is naturally very sleek and hence curls and waves of any kind have the tendency to simply disappear very quickly. The positive side effect of sleek and thick hair is that it's pretty easy to handle. Which is why I usually am a shampoo-plus-one-minute-of-conditioner kind of girl, who does not have countless hair products at home. I do however take care that the products I have fit my needs, and I treat myself to good hairdressers and salon highlights or expert coloring techniques from time to time. Over the years and various talks with hair experts, I've learned that the right products for your hair are crucial to make the most of it. But most of all and as always, you need to know the needs of your hair before you can treat it right.
With their newest hair care products called Botanicals Fresh Care, L'Oréal Hair has made it their mission to craft luxurious hair care infused with botanical ingredients for any type of hair. Together with botanists and chemists, they have created high-performance formulations with ingredients from natural origin, which are free of silicone, parabens and colorants.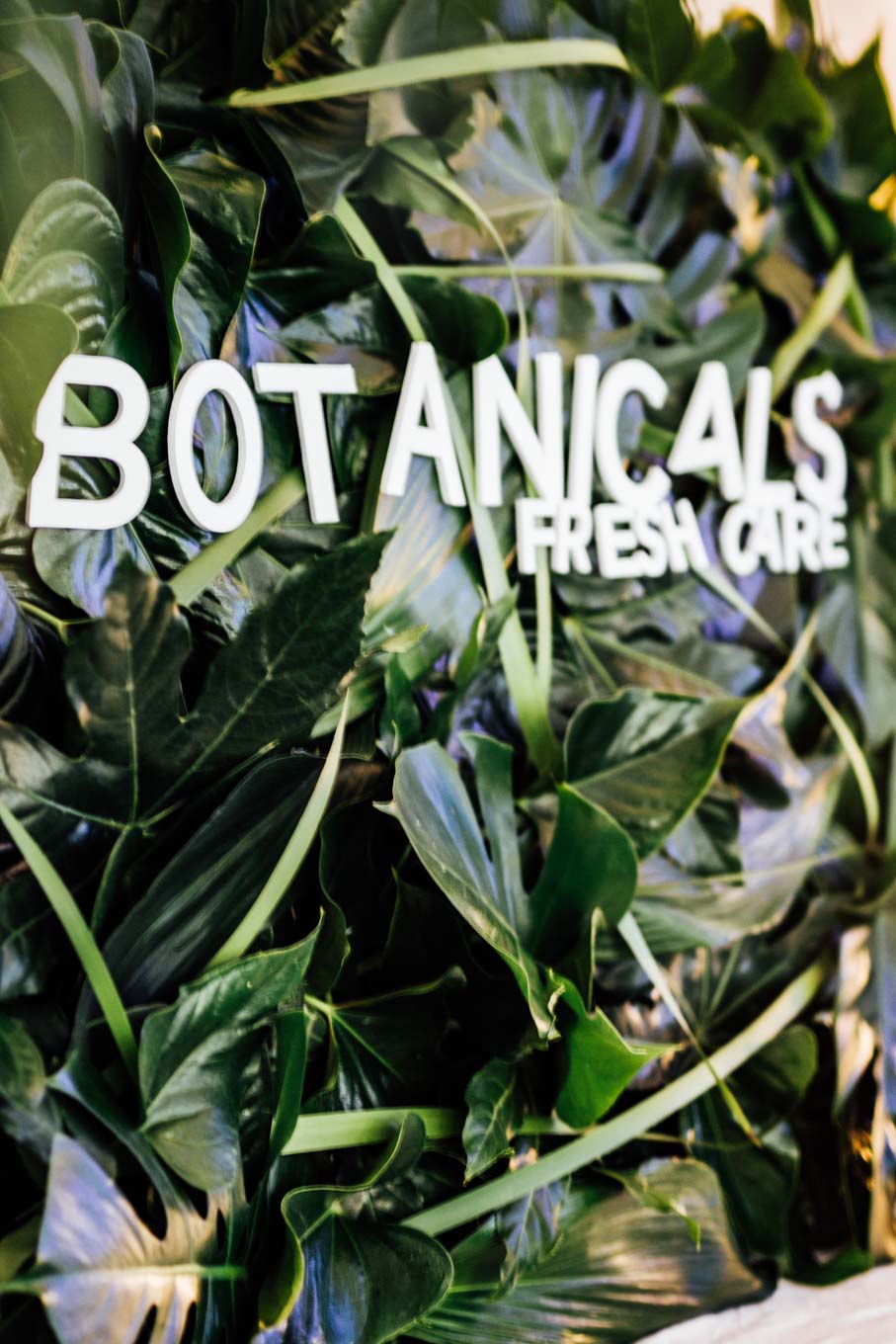 The product line is composed of four different forumlations, which enable you to find your hair's better nature:
1. SAFFLOWER – rich infusion for dry hair:
The nourishing fatty acids found in safflower oil are a key element in this product. Safflower's rich infusion will make dry hair soft and supple again.
2. CAMELINA – smooth ritual for unruly hair:
No need to use complicated tools, this product line claims to finally have a solution to tame unruly hair and transform it into a smooth and sleek mane.
3. CORIANDER – strength source for damaged hair:
Spicily scented, reinvigorating textures reduce breakage and fall-out, and promote new growth to help even the weakest hair find its better nature.
4. GERANIUM – radiance remedy for dull hair:
Geranium is a particularly bright and colorful flower, which oil is used in a lush formula that revives vibrancy and shine in dull or colored hair.
At the Botanicals Fresh Care Event in Vienna last week my hair has been examined by an expert, who advised me to use Geranium, in order to make my hair shine and bring out the highlights even more. In case I dye my hair again this summer, I was told Coriander would be a great support for my hair then.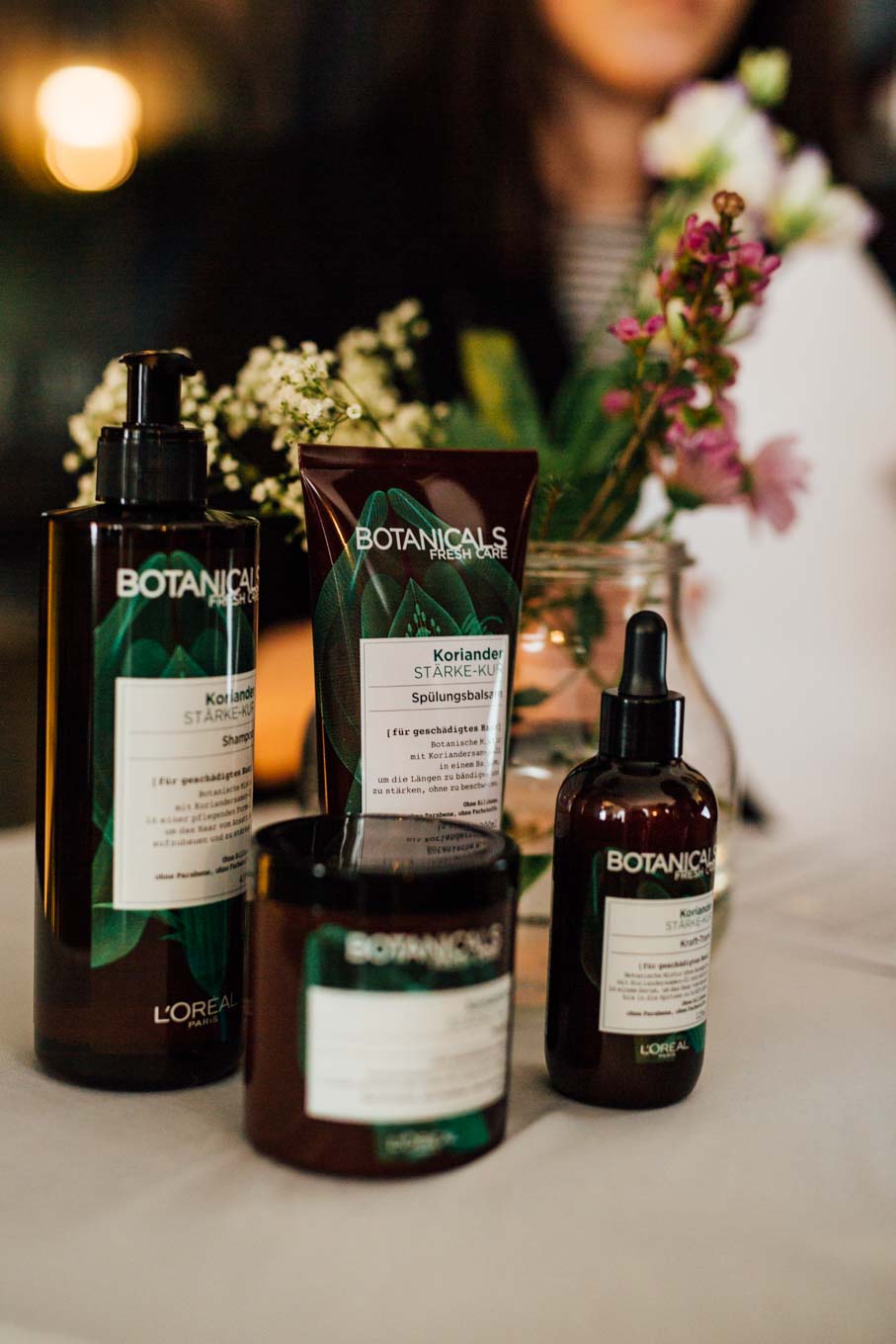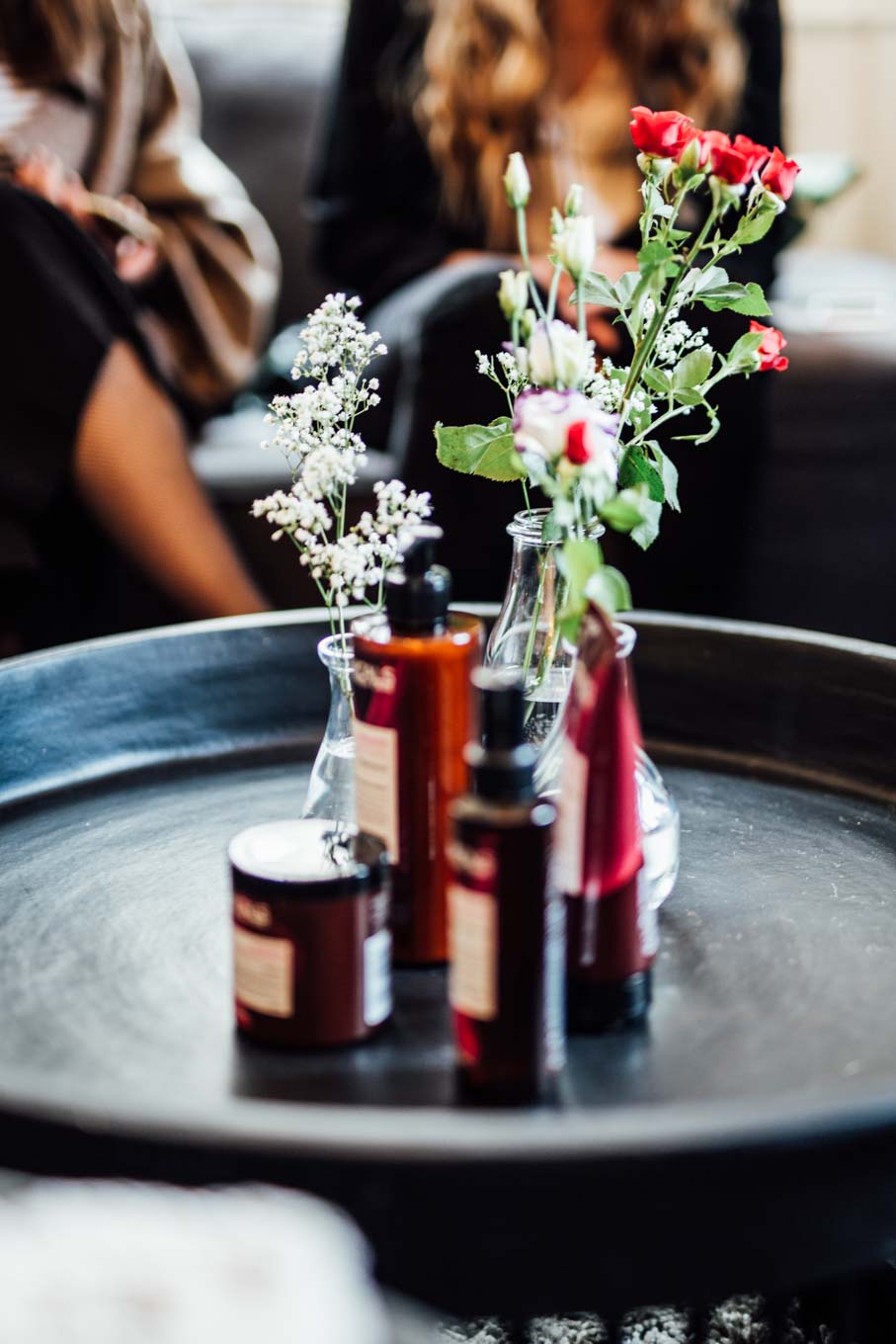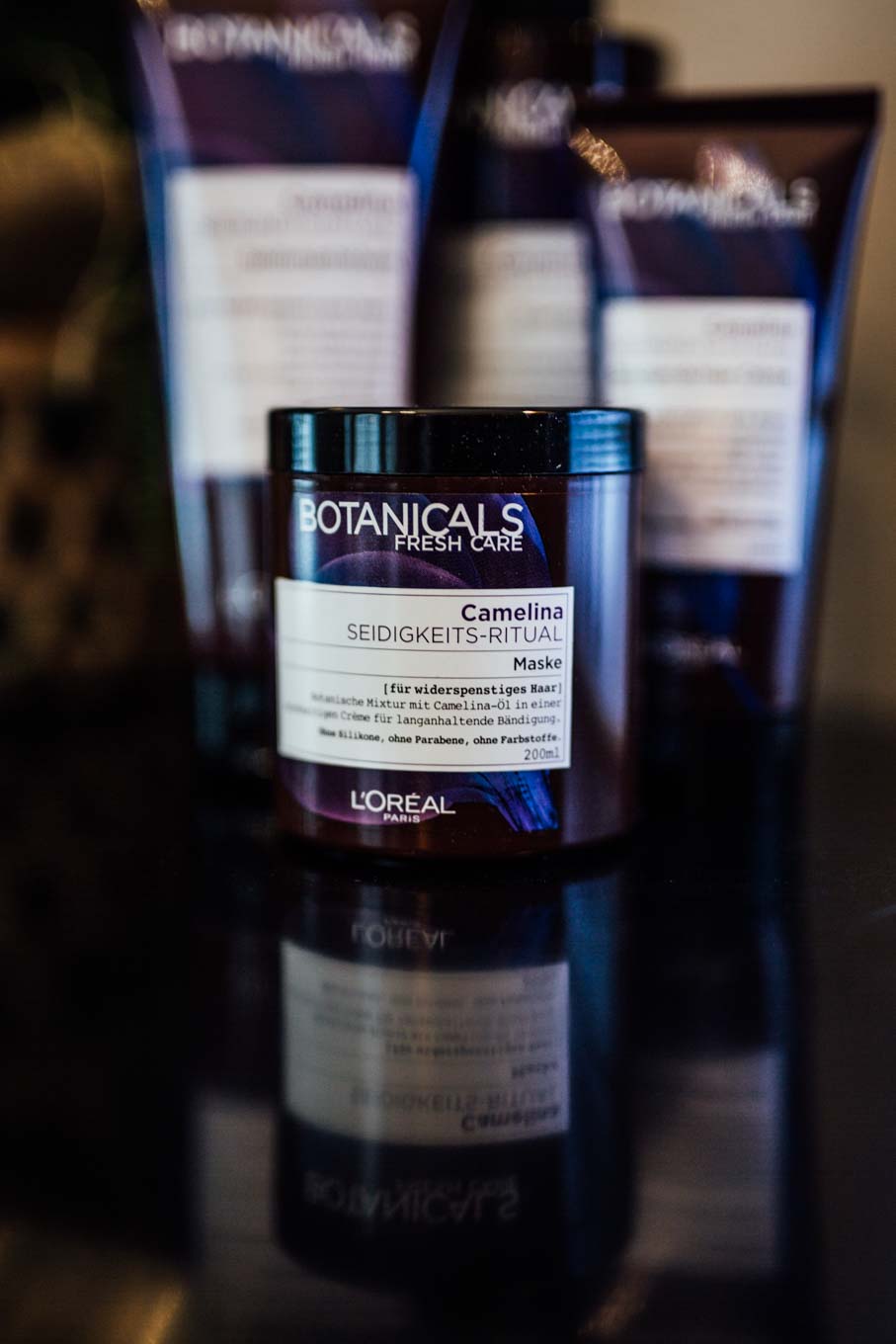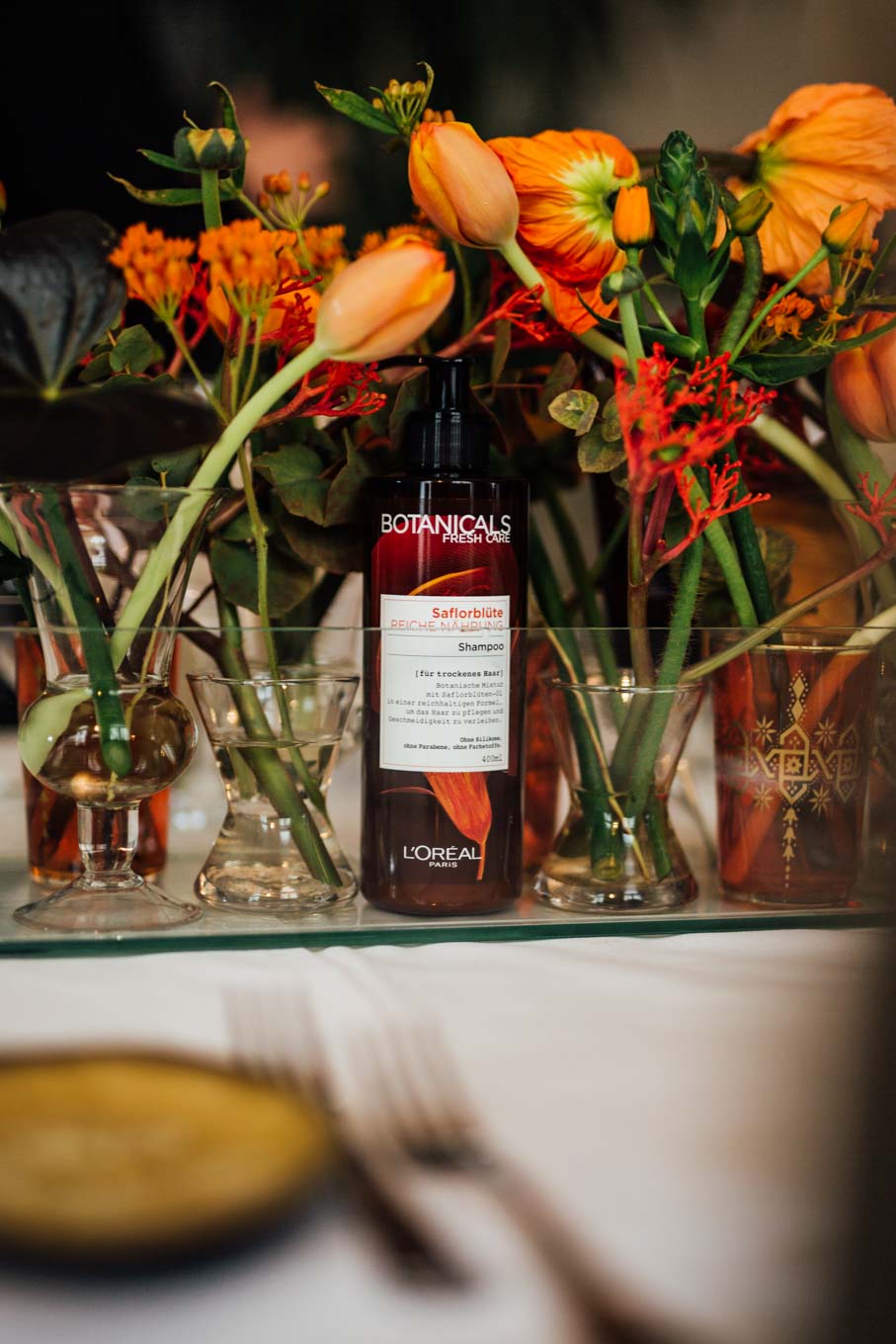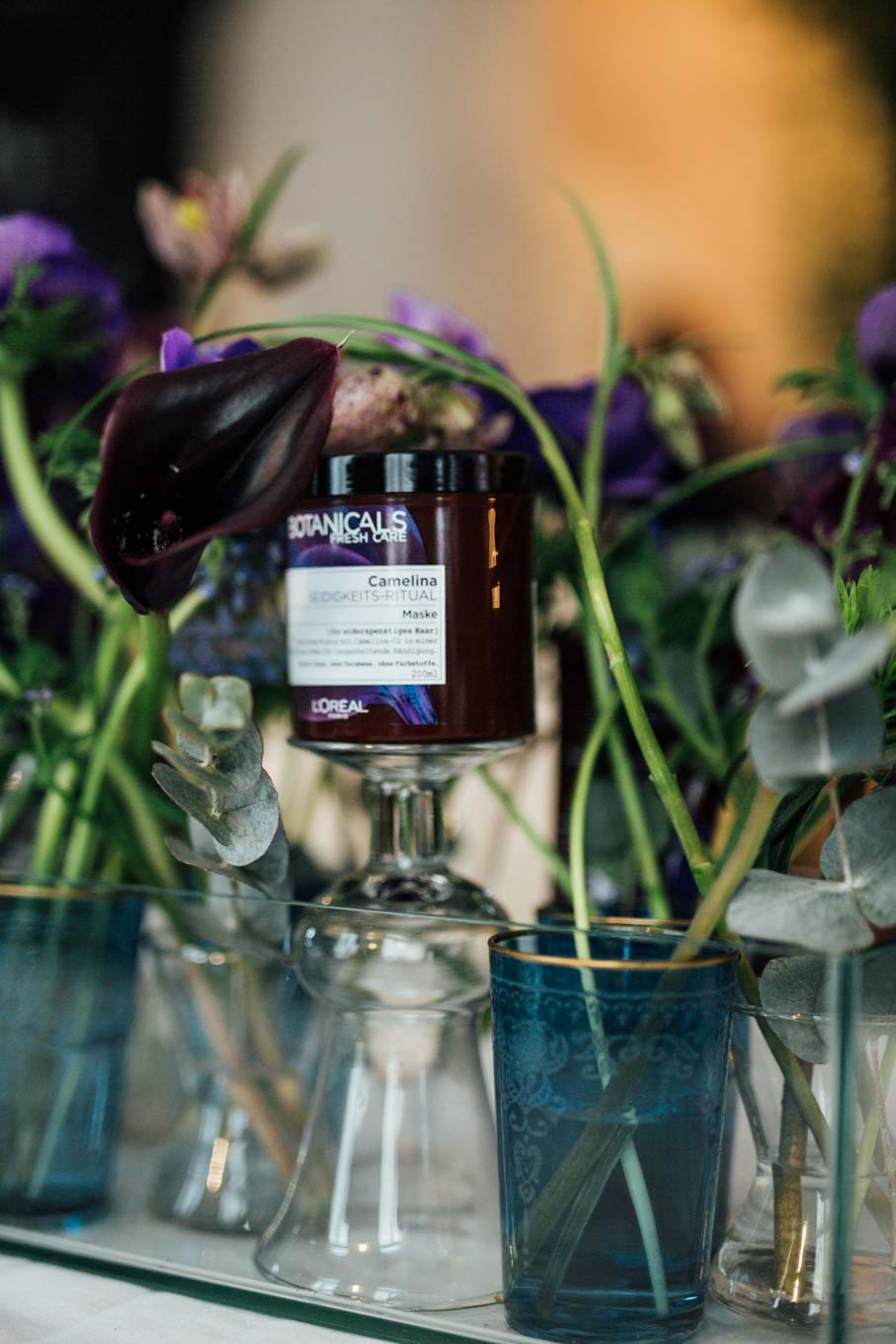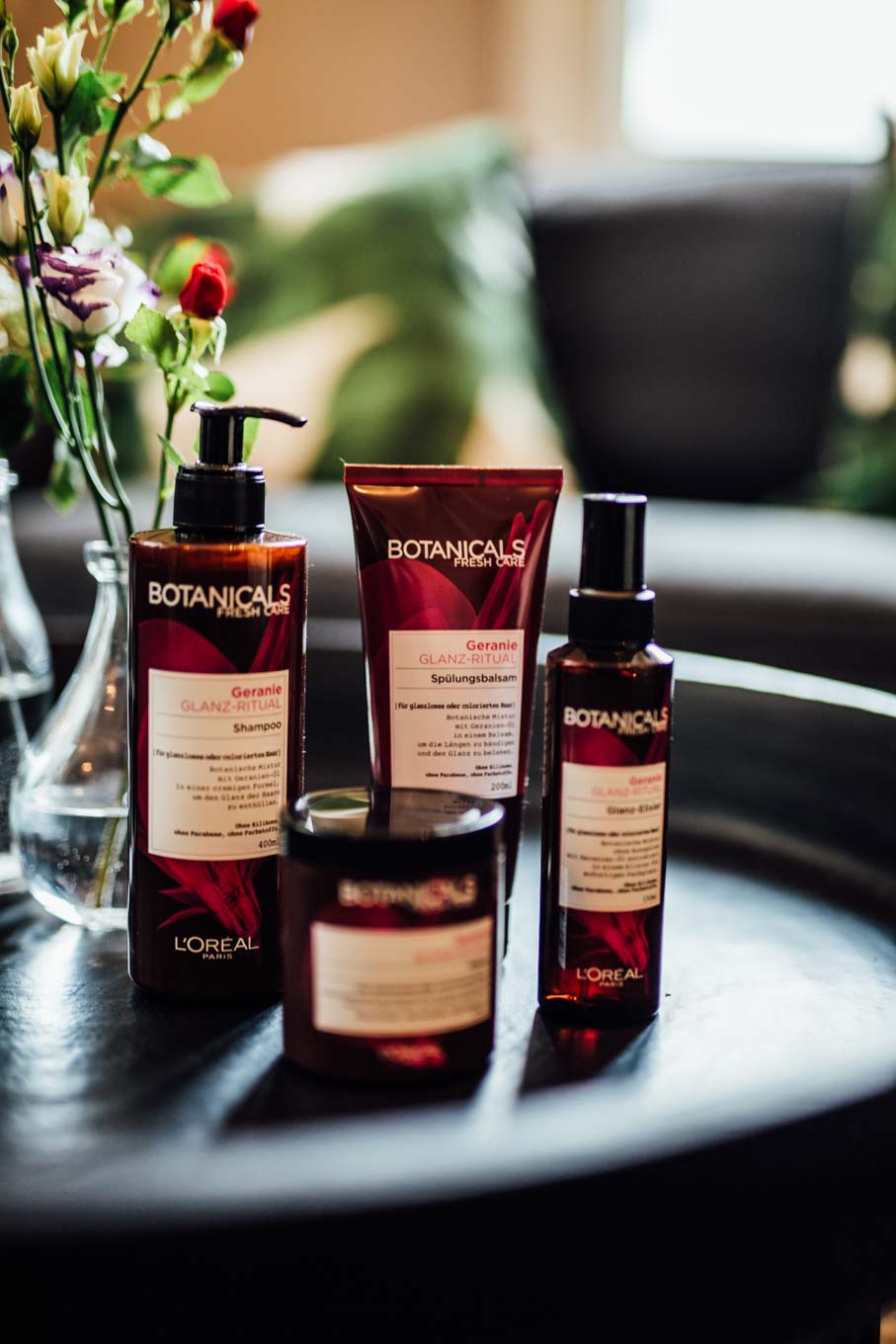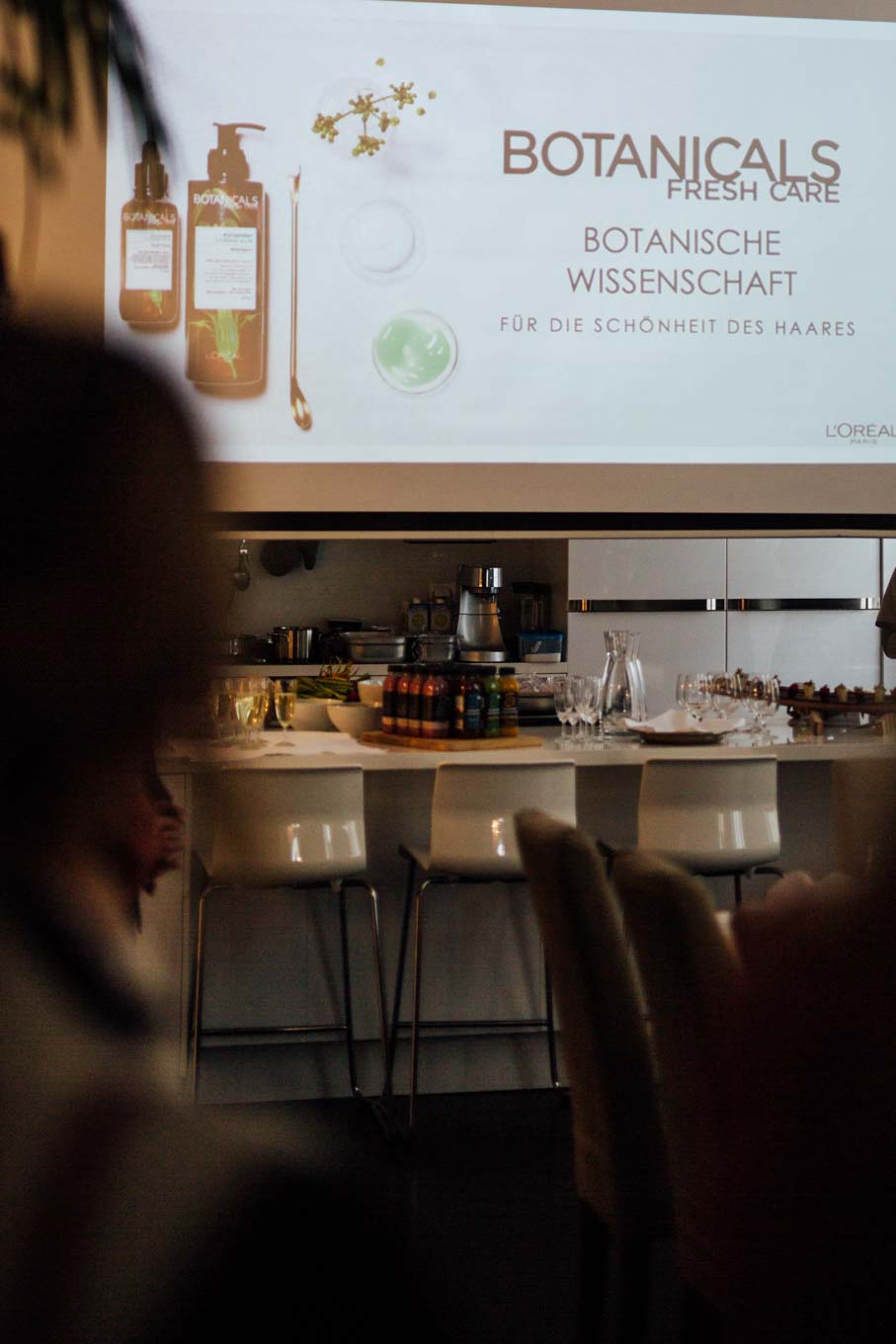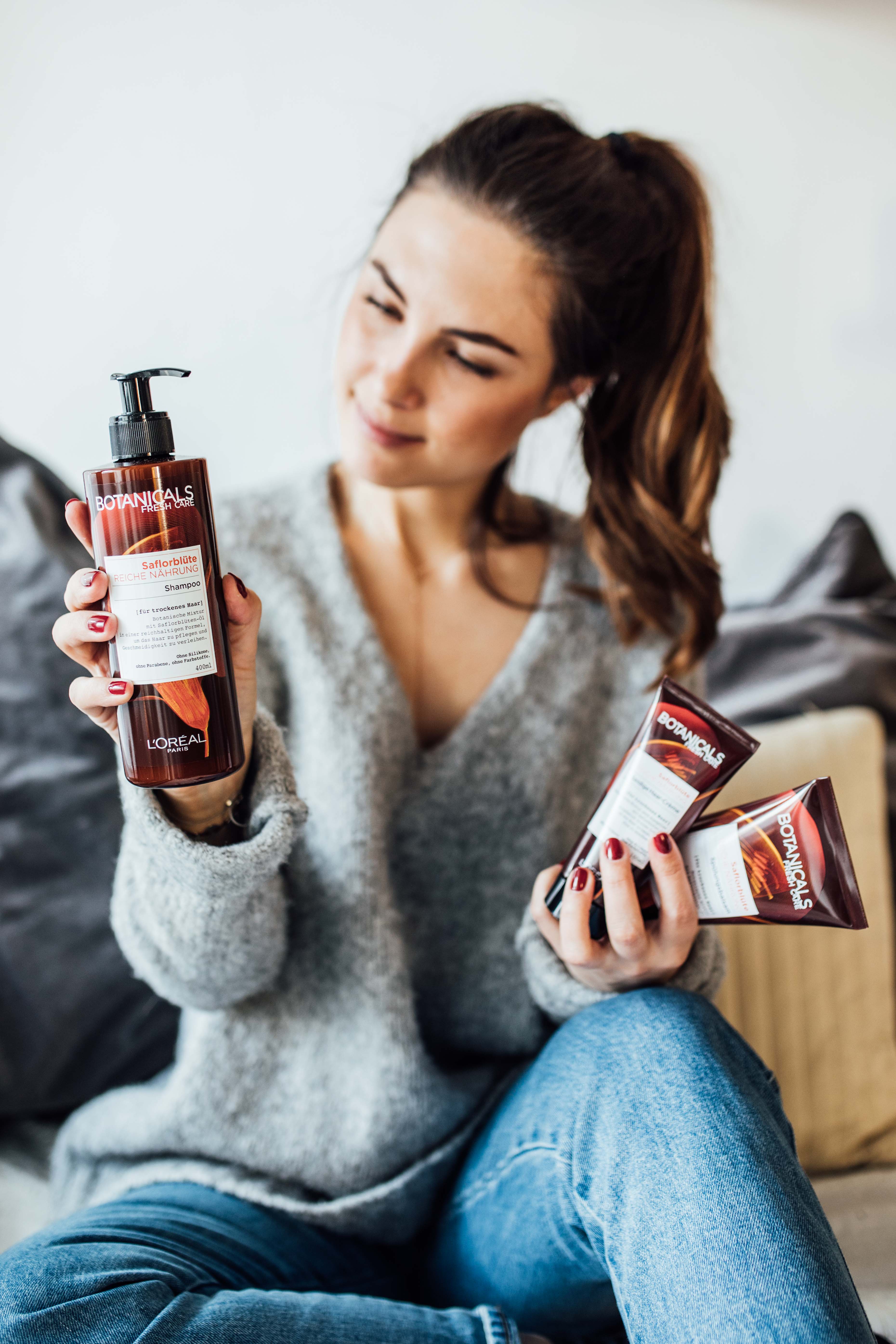 I've only been testing the Botonicals Fresh Care products for the past two weeks, so I can't really write a proper review about them – but one thing is for sure: The products have an amazing natural smell, and I found my hair very easy to style after using the products. In case you have any further questions about the products you can of course ask me in the comment section. I'd be happy to hear about your hair care routine and your tricks for healthy and happy hair ♥
---
*in friendly collaboration with L'Oréal Hair & Botanicals Fresh Care