Baby Things: My Top 10 Picks
Even before being pregnant, I was always super excited to hear about all the baby products my mama-friends have been using for their little ones. So one of the tasks I was super excited about once I found out I was pregnant was diving into the world of baby things. Until I found out how overwhelming this world actually is…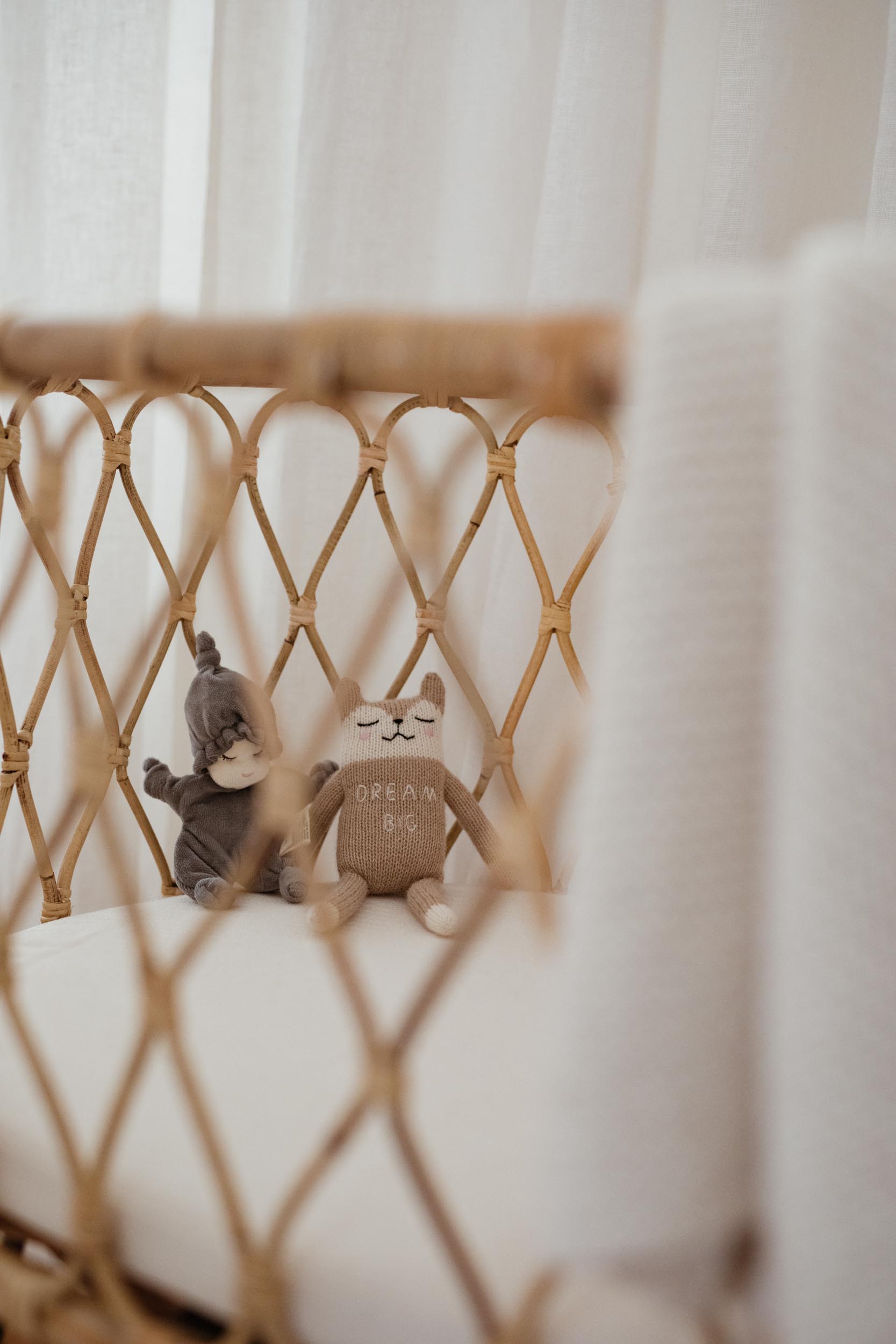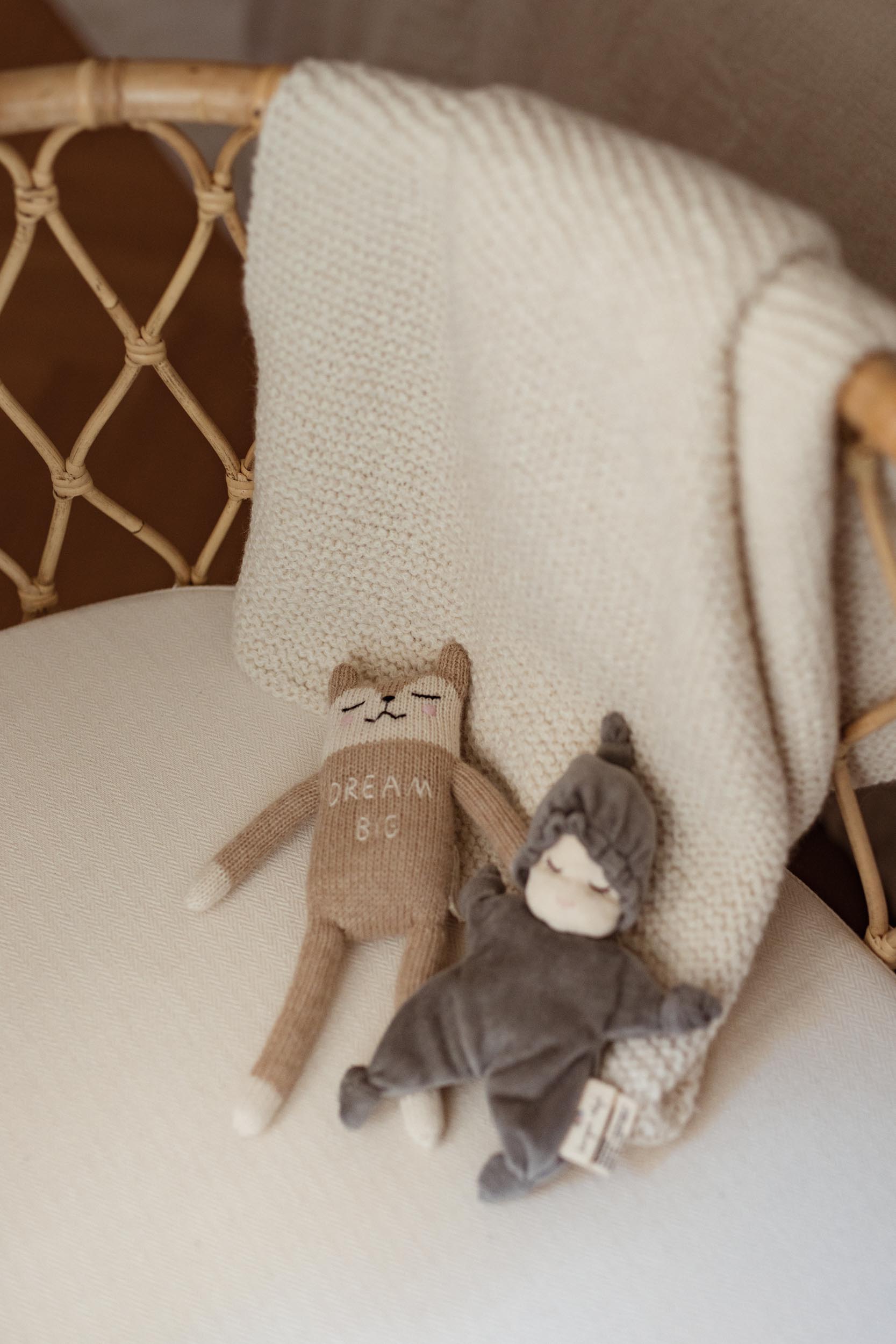 As first time Mom, I didn't really know where to start looking for newborn clothes or accessories, not to mention that I didn't know what a baby actually needs. I thoroughly interviewed all of my friends who already had babies and got lists of things approved by Moms that make your life with baby easier.
What I can say with certainty so far: Shopping for baby things is a lot of fun and it's super easy to spend way too much money on things that are either too big, too small or don't serve any purpose other than being cute. But hey, if you feel the urge to buy a third tiny blanket for your baby just because it's adorable – I feel you, mama! Been there, done that.
Before starting to purchase anything, my advice is to write down all the things you think you might need. It helped me a lot to talk to my friends who just recently had babies and ask them for their must-haves. If you're lucky enough to have several parents in your circle of friends, you'll soon find out that everyone has their own priorities of must-haves, but many of those things will be same from parents to parents. Once I've gathered those must-haves, I sat down and made a priority list of things I thought we'd need the most. According to that, I allocated the budget we had planned for baby things.
Another thing I've learned so far: Ask your friends who already have babies if you can borrow things from them. For example clothes, baby cribs that are only needed for a certain amount of time, or even strollers. You'll be surprised how many of your friends will be happy to lend you their things! This is one of the facts I love about becoming a parent: It feels like you're joining this secret club and everyone is happy to help you wherever they can!
Of course I know every baby is different and what works for one might not work for another. But I figured there are some things that seem to be part of a standard equipment for baby. Based on that, I put together my own list of things I think I will need for my baby.
If I'll actually need all the things I have on this list? Only time will tell. I'll make sure to give you an update on everything we REALLY needed, once I know when baby is here.
Here are my top 10 things that I felt like I needed (and wanted) to have for our baby:
One of the first things of equipment you'll need for your baby, unless you're planning on giving birth at home, is a car seat for the ride home from the hospital. We've done lots of research on car seats and the Cybex Cloud Z i-Size ticked all the boxes for us: It can be changed to an ergonomically correct, lie-flat position outside of the car, so in case baby falls asleep in it, it can easily take a nap in there. It has an innovative rotation mechanism which makes it easy to swivel the Cloud Z towards the car door, making it more comfortable to get your baby in and out of the car. Additionally, an integrated, fold-away XXL sun canopy offers premium sun and wind protection with UPF50+. PLUS: It has been tested as one of the safest car seats for babies on the market.
Although we have a nursery, we want our baby to sleep in our bedroom – especially in the beginning. There are many health advantages for your baby if you keep it close to you at night, and it will make getting up at night for feedings and diaper changes a lot easier I suppose. The beautiful baby crib from Rookie made of rattan has caught my eye even before I was pregnant and it fits perfectly into our bedroom. We already put it up last week and it still feels so surreal that our little baby will be in there in just a couple of weeks!
One of the things both Patrick and I definitely wanted to have for our baby is the Stokke Tripp Trapp. This high chair is a design classic that has been around since 1972. We both had one when we were kids, and Patrick's old Tripp Trapp is still in his family's house. The great thing about it is that you can use it from birth onwards by adding a special Newborn Set, and then the chair is growing with the child. It's already my most favorite chair in the house!
A baby rocker is a great piece of equipment for your baby whenever you quickly need to have your hands free – for example in the kitchen or in the bathroom. The baby can lie in it while watching you, happily rocking around. I particularly love the design of the Charlie Crane Baby Rocker and was very excited when I got it as a gift from my Mami for our little one. From what I've heard from my friends, the Baby Björn Bouncer seems to be another favorite among parents and babies, because it seems to be able to rock even more than the Charlie Crane baby Rocker.
This isn't something I think you necessarily need for a baby, because any other pillow would probably do as well – BUT, let me tell you, this pillow is the only way I can sleep comfortably at the moment. This isn't the exact pillow I've got, because I have a normal side-sleeping pillow which I got two years ago already (game changer if you're a side sleeper!) but it's very similar. Plus: Once baby is here and you're planning on breastfeeding, it will come in handy.
One of the things I'm most looking forward to is bath time with baby. I'm such a big fan of baths myself so I have this romantic idea in my head that our baby will love it too. Since our sinks are not very practical to bath a baby, the Stokke Flexi Bath is perfect for us. It's super practical because it's foldable, so you can easily put it away whenever you don't need it and it's not in your way. There's also a newborn inlay available for it, which makes bathing a newborn even easier.
Who would have thought choosing a stroller is harder than configuring a car? I certainly didn't! But with so many different choices on the market it can get really tricky. We looked at all kinds of different strollers and in the end had our list down to two favorites. When Bugaboo shared the news that they released a new and updated version of the Fox in April, we had our winner. The Fox2 ticks all the boxes we are looking for in a stroller and fits perfectly to our needs. All-terrain wheels, strong and sturdy, yet light enough to be easily lifted and carried, an XXL sun canopy with air slits, a big shopping basket, and the possibility to exchange all parts in case we want to. I can't wait for it to arrive and take our baby out for walks!
This was the very first thing I bought when I found out I was pregnant – a music mobile that plays a soothing melody. Ever since then, I play the melody to our baby before going to bed every night with the hope it will recognize it once it arrives. Music mobiles are also one of my favorite baby shower gifts I like to give to my friends, because I love the fact that they will accompany the baby for a very long time.
Okay, so truth be told: I've been following way too many baby-related accounts before even being close to having a baby. Artipoppe is one of them! I found out about the brand via a very dear friend of mine and their baby carriers simply look like a piece of art. All their baby carriers are produced ethically and sourced from natural fabrics and the company is determined to take good care for nature, people and animals. I especially love all the carriers with leopard pattern, but it's really hard to choose a favorite because all of them are so beautiful.
Another baby carrier I have my eyes on is the Rookie baby carrier. I've read lots of great things about it and I love the fact that you can fold it up very easily to take with you wherever you go. I also adore their minimal look!
When I asked one of my best friends what items I really need for a newborn, she answered: Muslin cloths! I was very proud to tell her I already owned three of them, which just made her laugh out loud… she said I should rather try with 10 to 15. So, muslin cloths are apparently an allrounder. You can use them as bibs, as blankets, as bed sheets, as washcloth… the list is endless. Therefor, muslin cloths definitely are a must-have!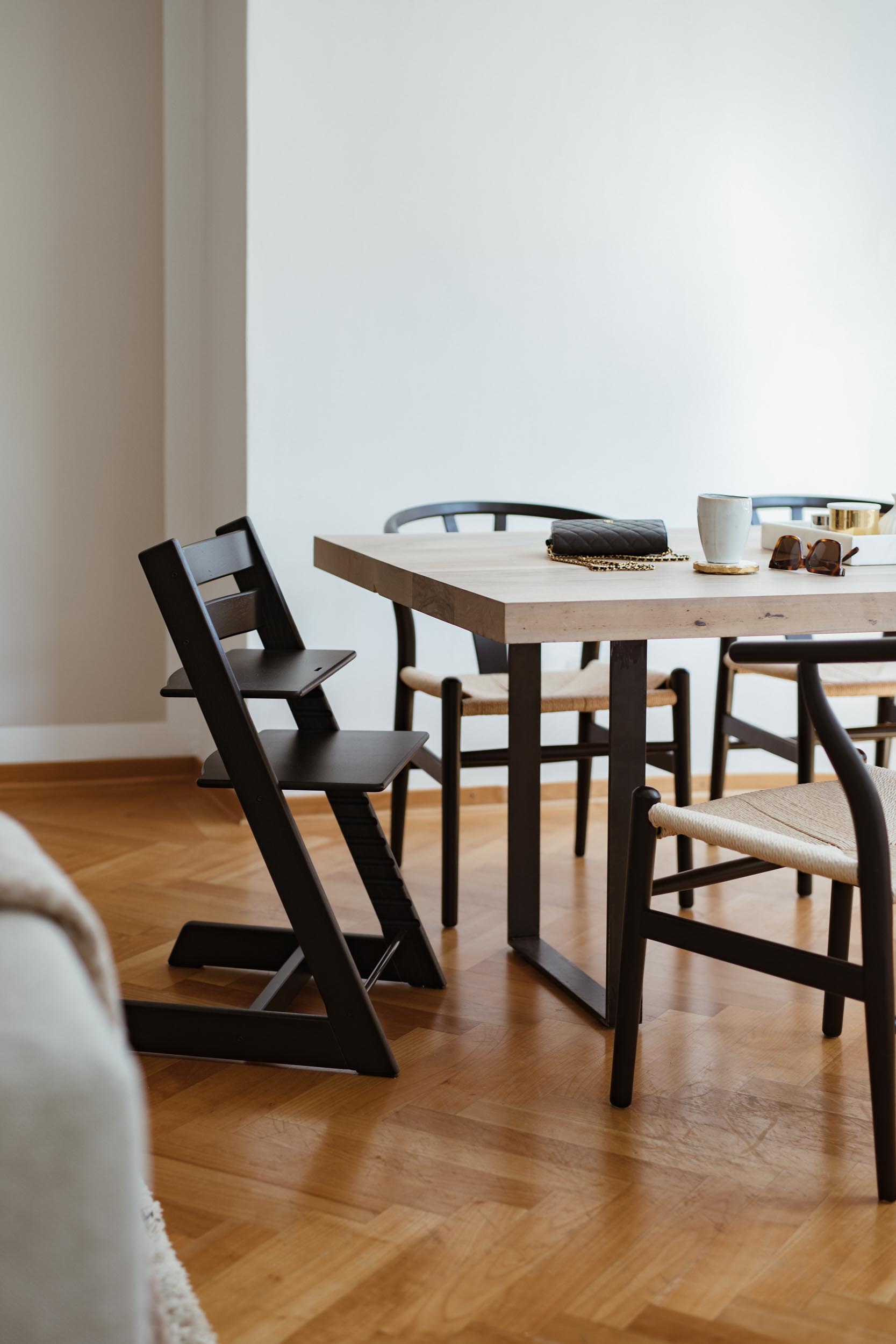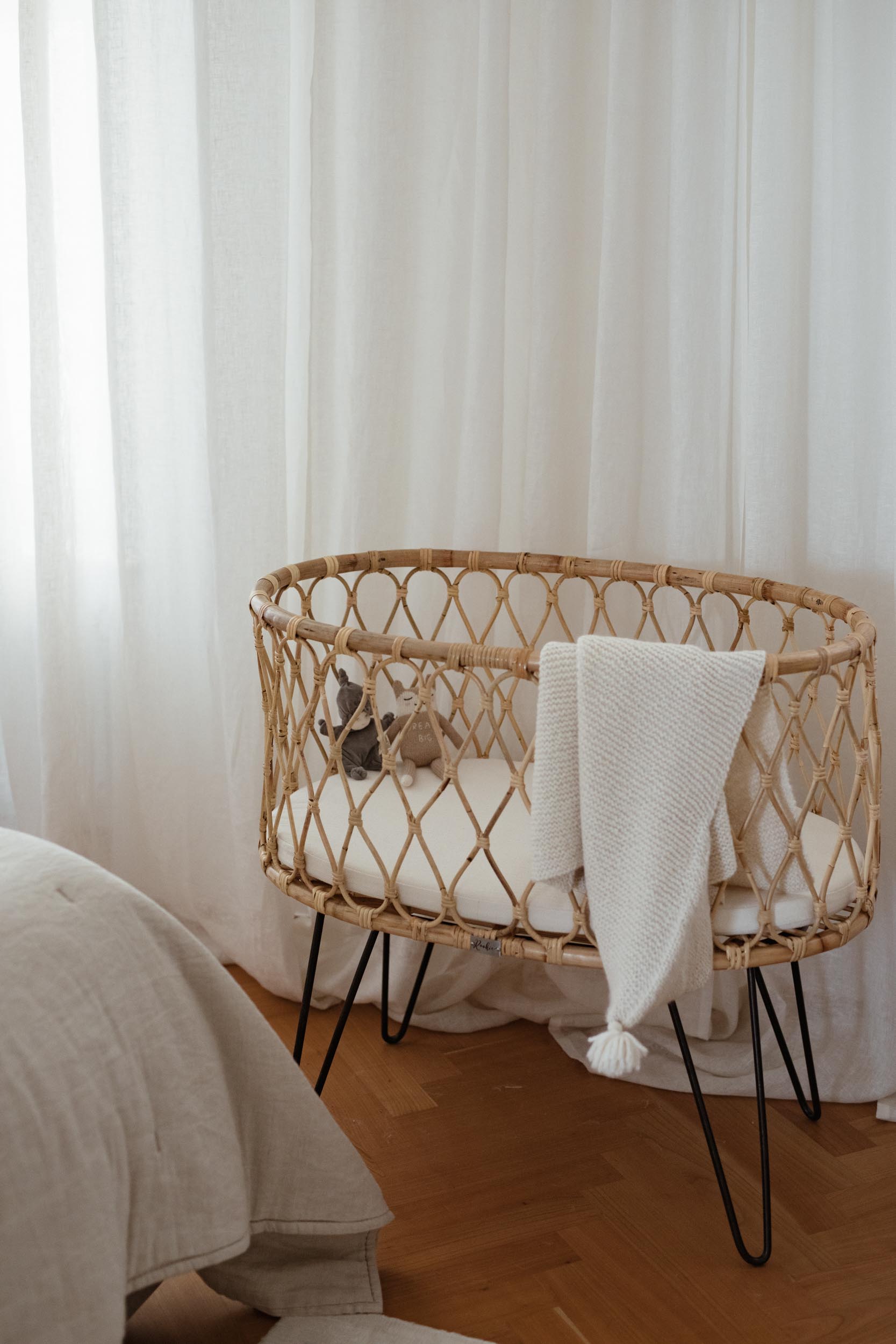 For more inspiration, I put together a selection of my favorite tiny things for baby in the Baby Boutique.

What are your personal must-haves and the things you recommend every first time Mom to get? Feel free to share your experiences in the comments below!