BASIS pH:
Simplify Your Body Care
As much as I love luxury skin and body care products to pamper myself every now and then, when it comes to my daily body care routine, I like it as simple as possible. Because let's be honest: Who truly has time in the mornings to spend hours to get ready? I don't. Especially because if I have the choice, I'd rather to take more time to have breakfast and enjoy an easy start into the day.
Nevertheless, a proper body care routine is as important as our skin care, but it's often forgotten about. After all our skin is the heaviest and largest organ in the human body. It protects us from the heat and cold, germs and toxic substances and other harmful things.
At the beginning of this year I challenged myself to take a look in my shower and see how many products I have – versus how many I actually use. My shower was pretty loaded with products that I didn't necessarily need for my everyday body care regimen. I don't know how the situation is in your home, but my bathroom is definitely one of the areas that is most likely to clutter. So in order to contribute to my intention of simplifying my life and home, I decided to scale back on all the body care products I don't need.
When it comes to my daily body care, there is one main factor that's important for me: The products have to be good for my sensitive skin. I want my skin to feel fresh and clean, without having to fear that the products I'm using are dehydrating my skin or blocking my pores with any unnecessary oils and other ingredients.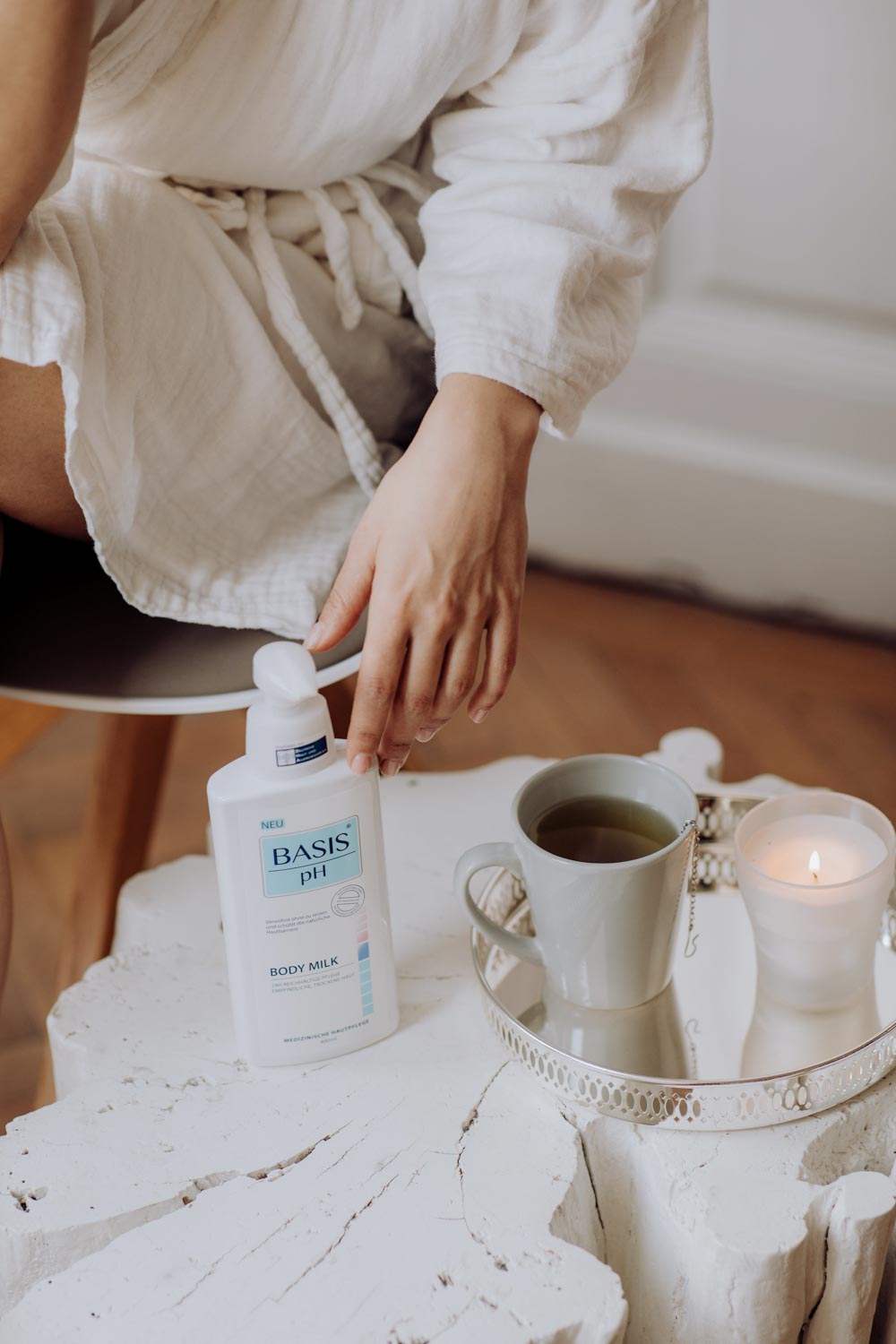 I've been using the BASIS pH shower gel for ages – it has already been a basic product in my parents' bathroom. No wonder, since it has been ranked Austria's No. 1 shower gel. When BASIS pH reached out to me and told me about their product range extension, I was all ears: In addition to the shower gel, there is now also a shower oil, two types of shampoo, as well as body milk and body lotion available.
The main benefit of the BASIS pH product range is that it has especially been developed for people with sensitive skin. Due to their very natural smell, the products are suitable for both women and men (think: even less products in your bathroom!). The mild formulas gently cleanse skin and hair without drying out or irritating, and the protective layer of the skin is not stressed. This ensures that the skin's natural moisture level remains balanced.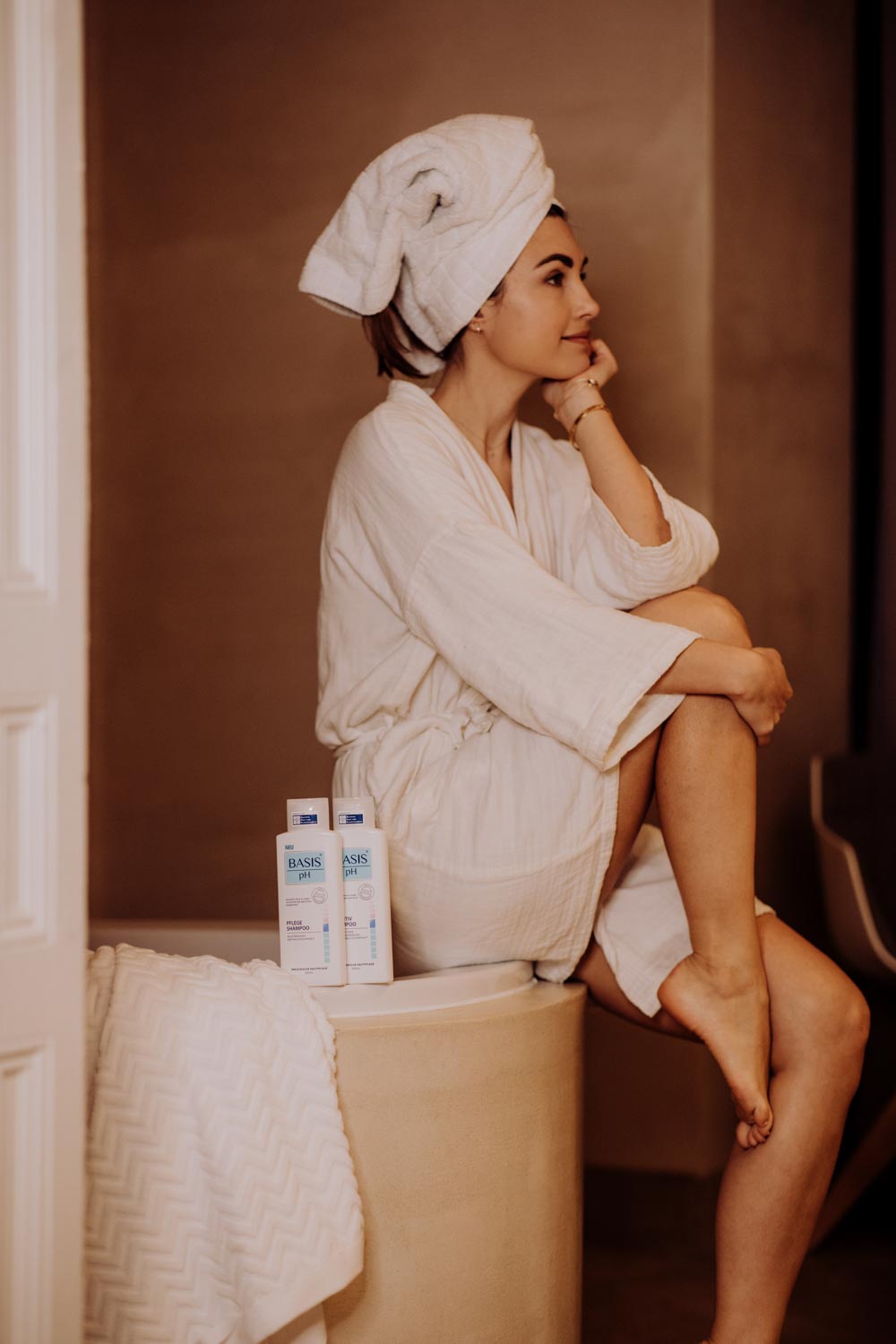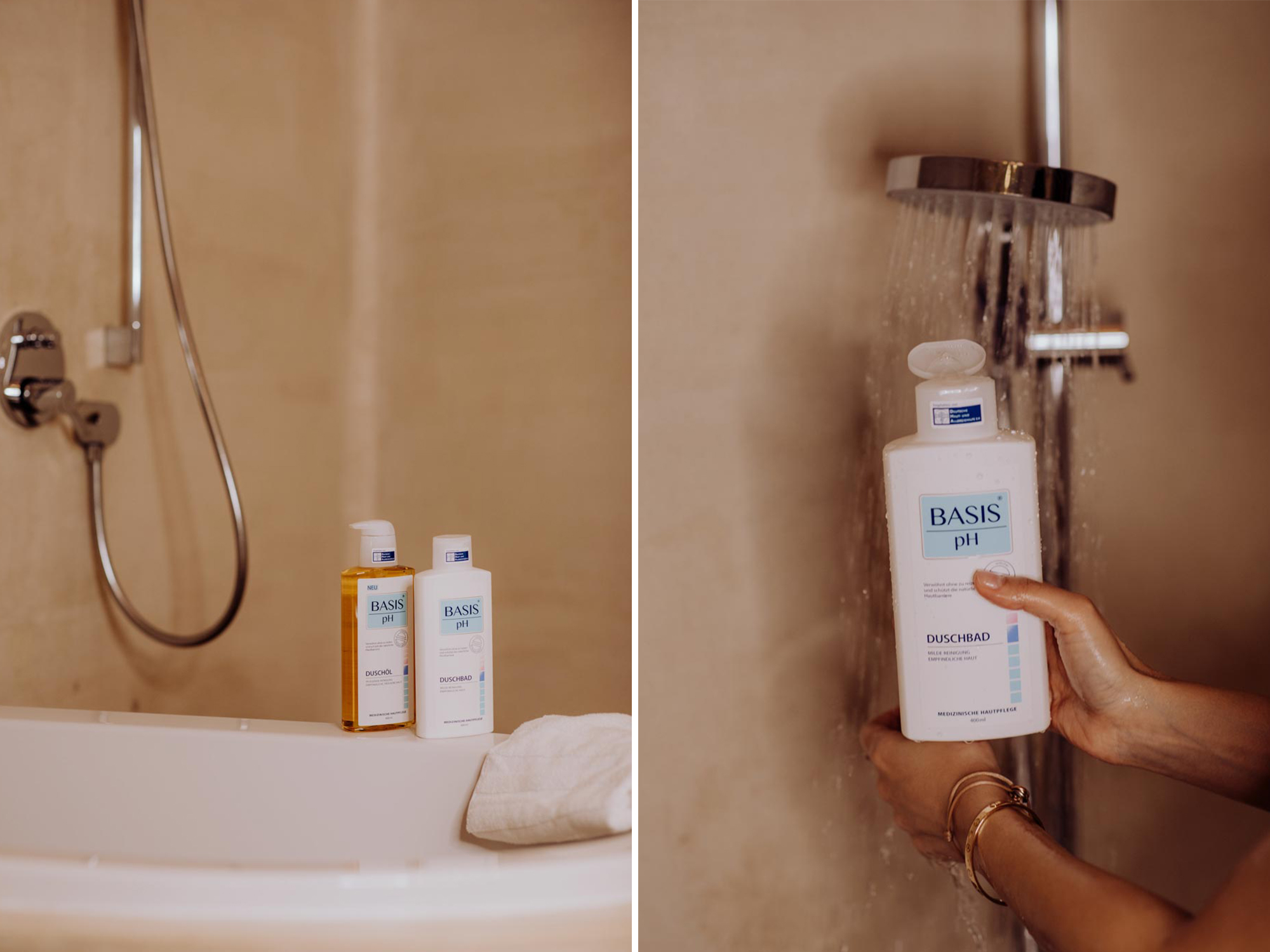 I'd like challenge you to take a look in your shower and see how many products you actually have – scaling down on the products and being able to share them with Patrick has not only helped us organizing our bathroom and saving money spent on products, but also the fact that we know we're giving our skin the best possible care is simply fantastic.
---
*advertisement: in friendly collaboration with BASIS pH