It's been almost a year since I shared the products I use on a daily basis for my make up routine with you. Surprisingly, not much has changed since then although I love testing new products in order to find the best suitable products for my skin and needs.
One of the most frequently asked questions I got these past months was about my daily make up look – since your wish is my command, I thought I'd just do a little video showing you how I do my make up every morning – step by step! I'm by no means a pro when it comes to doing make up, but over the years I've learned what works very well for me. I'm a big fan of the nude look that enhances one's natural features. As far as I am concerned, I love if my make up looks as natural as possible. You know, just a little bit of healthy glow, bright eyes and great complexion (everyone's dream, right?!). Unfortunately my skin is far away from being flawless at the moment, also the dark circles under my eyes seem to just be part of my face now (vacation much needed, anyone?) – but that's nothing the right products and a few tricks can't fix! So here goes:
My Daily Make Up Routine that takes me approximately 10 minutes in the morning:
What's in my Make Up bag?
1. Moisturizer:
BOBBI BROWN HYDRATING FACE CREAM
2. Eye Cream:
BOBBI BROWN HYDRATING EYE CREAM
3. Sunscreen, always!
BABOR REPAIR ULTRA PROTECTION BALM SPF 50
4. Highlighter + Moisturizer:
BOBBI BROWN EXTRA ILLUMINATING MOISTURE BALM
Color: Bare Glow
5. Foundation:
BOBBI BROWN SKIN LONG WEAR WEIGHTLESS FOUNDATION
Color: Warm Sand
6. Concealer:
Color: Beige
7. Loose Powder:
VICTORIA BECKHAM x ESTÈE LAUDER RETOUCHING POWDER (this one is very similar)
8. Brows:
BENEFIT GROOF PROOF EYEBROW PENCIL
BENEFIT FOOLPROOF BROW POWDER
BENEFIT 3D BROWTONES EYEBROW ENHANCER
Also, here's the tutorial on how to get wow-brows with 4 easy steps.
9. Lashes:
HELENA RUBINSTEIN LASH QUEEN MASCARA
10.  Get the glow:
MAC MINERALIZE SKINFINISH HIGHLIGHTER
Color: Soft & Gentle
Also, you can find all my favorite products to get that glow here.
11. For the cheeks:
MAC POWDER BLUSH
Color: Pinch O'Peach
12. Lips, lips lips!
BOBBI BROWN LIPBALM
NUDE LIP LINER (like this one here)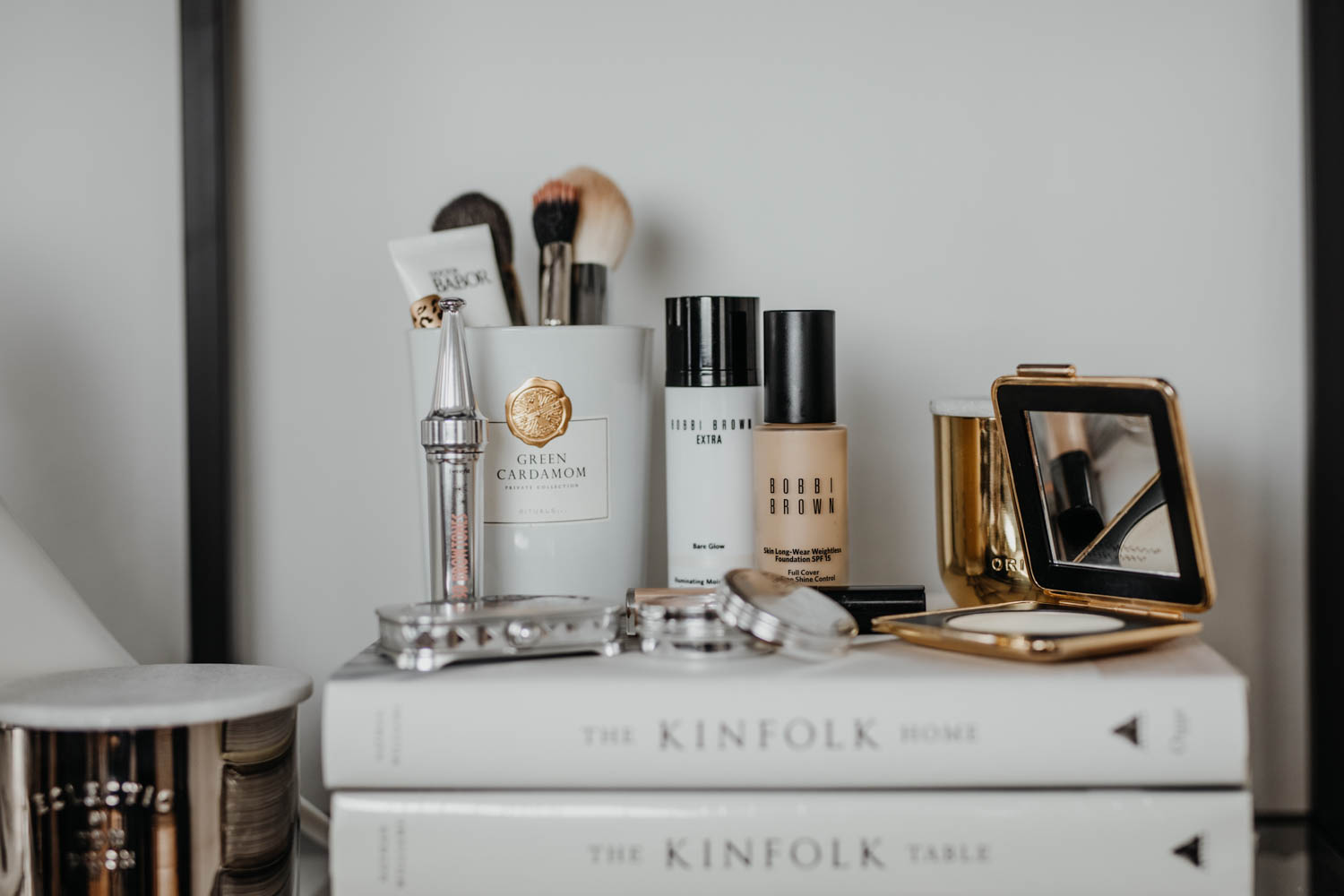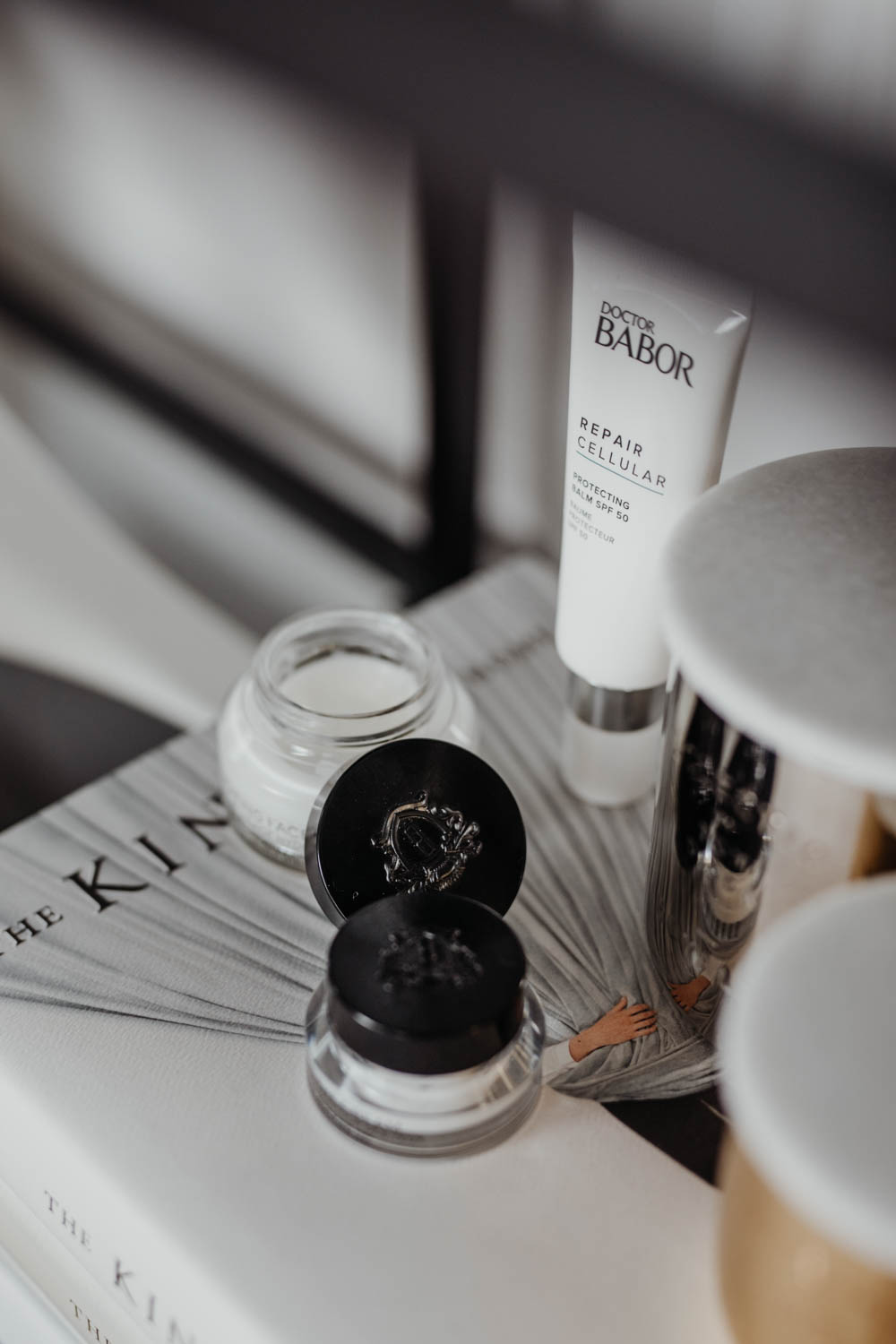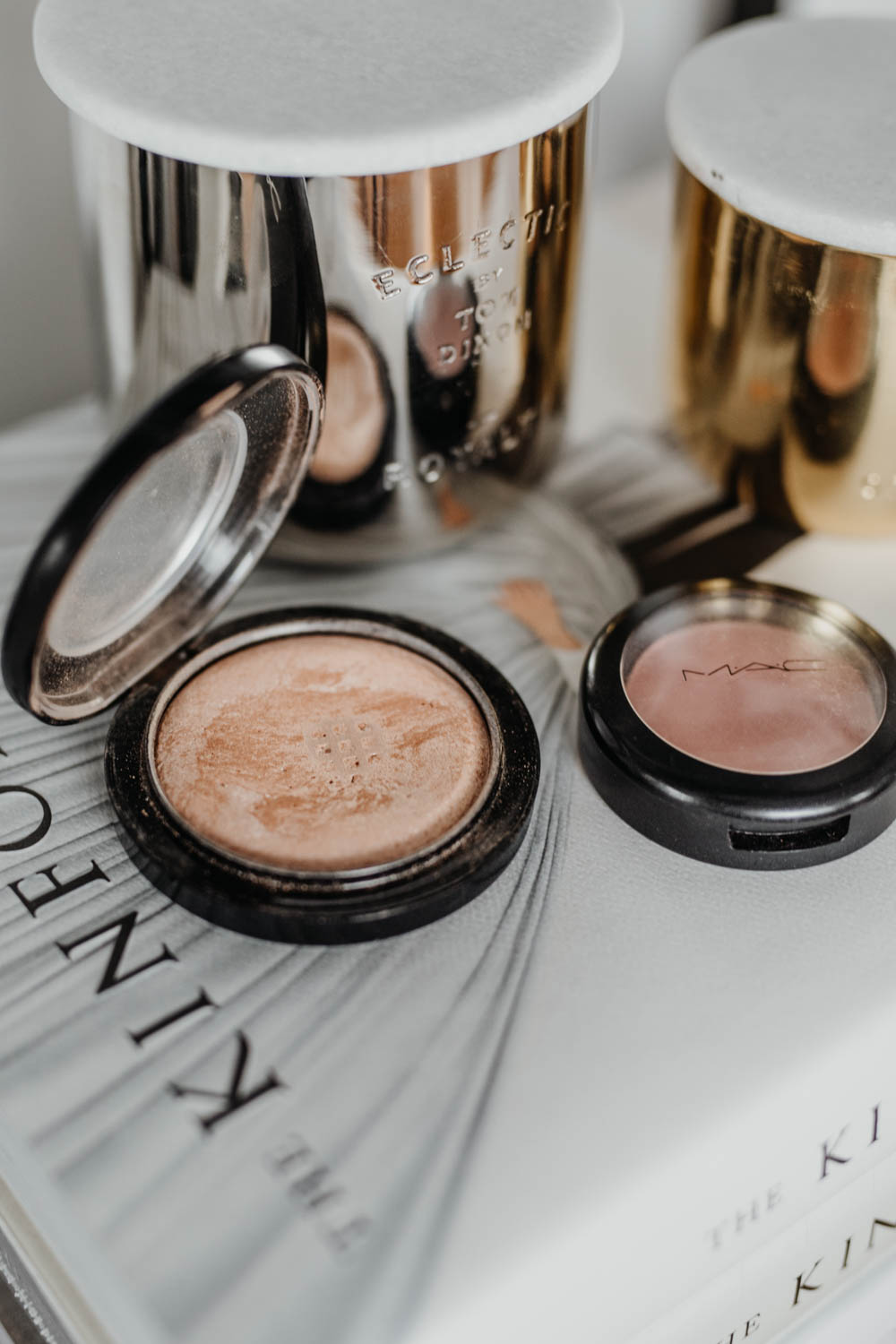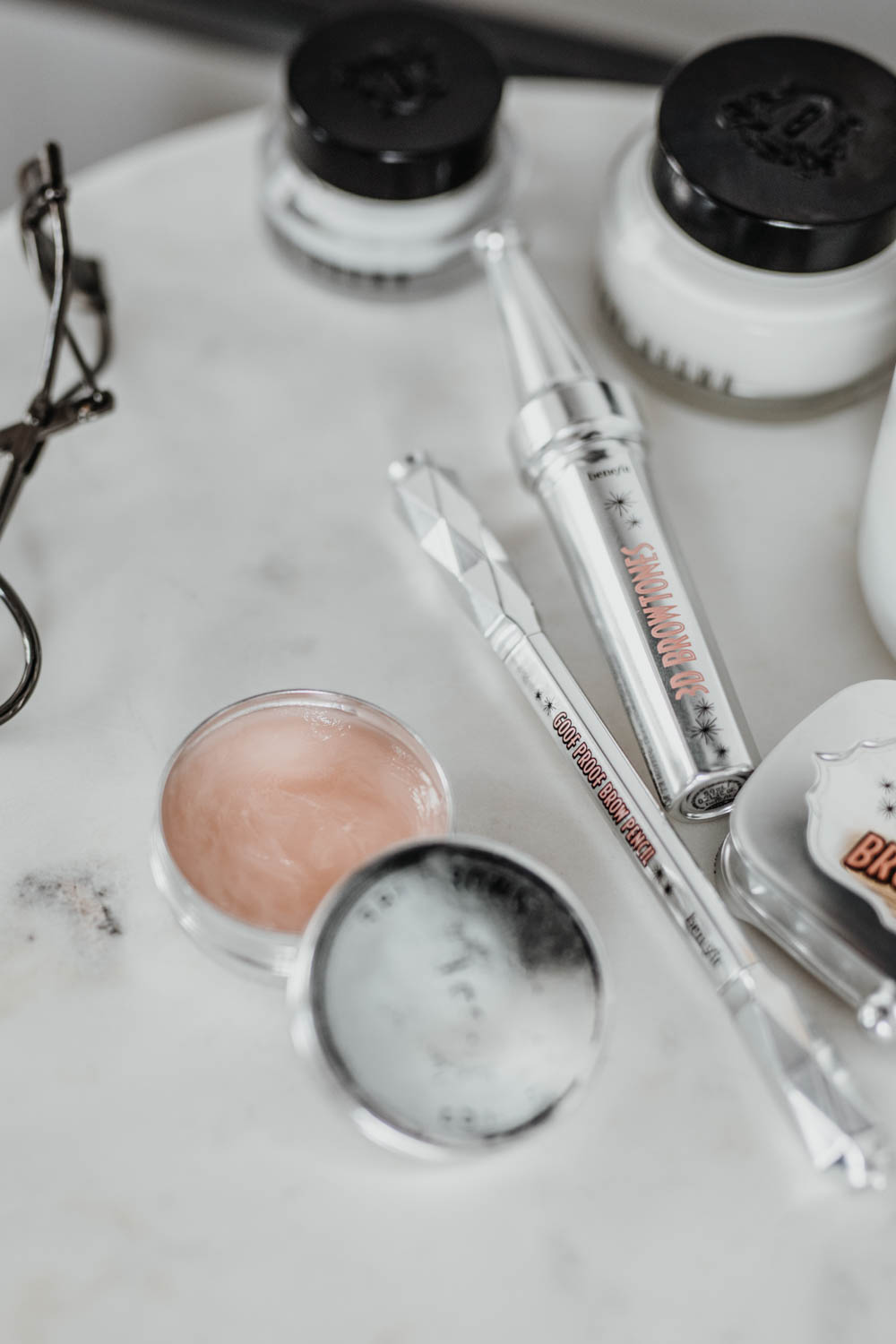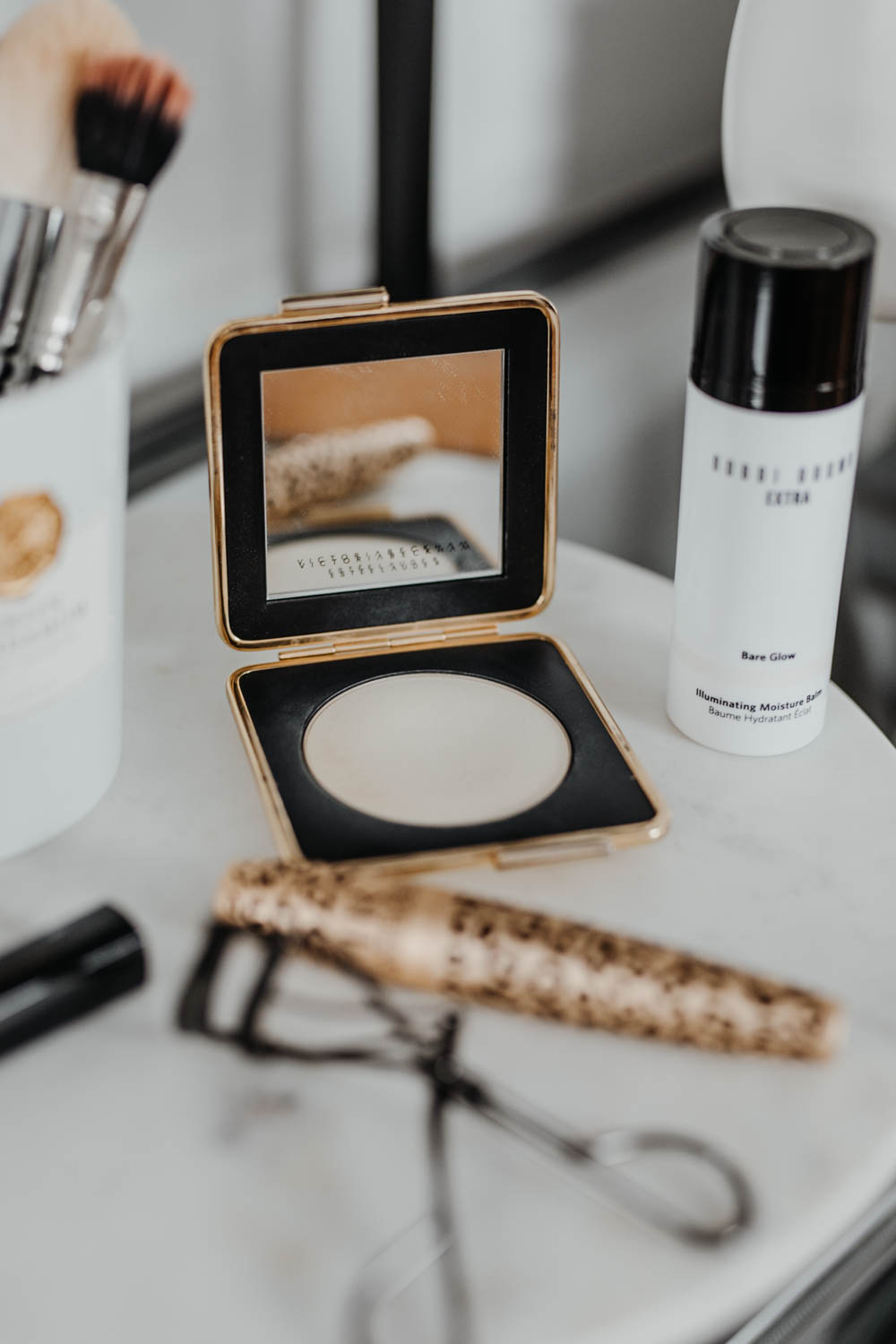 ---
*This post is not sponsored, but I was given some of the products as samples to test, and eventually fell in love with them. I hope this goes without saying that I only show products that I am fully convinced of.