Goldwell Kerasilk Volume Treatment
I bet every girl can relate to this scenario: With summer fun unfortunately comes post-summer hair damage. Your hair is frizzy, dry, brittle and the ends usually look like you need to chop off at least some 5 cm. That's all due to spending time in the sun, wind, chlorine and salt water. If you're anything like me, and are currently trying to let your hair grow, the thought of cutting your damaged hair off gives you chills.
Luckily, there's a way of making your hair look healthy, shiny and voluminous again, that doesn't include the big chop. As you might already know, I've been teaming up with Goldwell this year, who support me in all matters concerning my hair. So I've made an appointment with my Goldwell hair hero at Mario Krankl's studio in Salzburg again, and showed them the sad result of a summer full of fun aka my super dry and limp hair.
For the first time, Goldwell offers six customizable salon services that provide long-lasting results, perfectly adapted to your hair's need. Kerasilk exclusive technologies complemented with high-end ingredients, that actively interact with the hair's structure, are what make the whole process possible.
You can choose between the Kerasilk Repower Volume Service which is for fine hair to be recharged and to bring back volume and perfectly bodified hair for up to 10 washes. Furthermore, the Kerasilk Color Beautifying Service, which locks down your favorite hair color for longer. Stressed and damaged hair is treated with the Kerasilk Reconstruct Service, which provides a long-lasting transformation into perfectly supple and healthy-looking hair for up to 10 washes. For thinning and weak hair, there is the Kerasilk Repower Anti-Hairloss Service, which acts against the diminution of the hair follicle and prevents from hereditary hair loss. With the Kerasilk Control De-Frizz Service you can kiss frizzy hair good-bye and win back control over your hair, and last but not least, the Kerasilk Control Keratin Treatment Service provides a long-lasting transformation into perfectly smooth and soft hair for up to 3–5 months.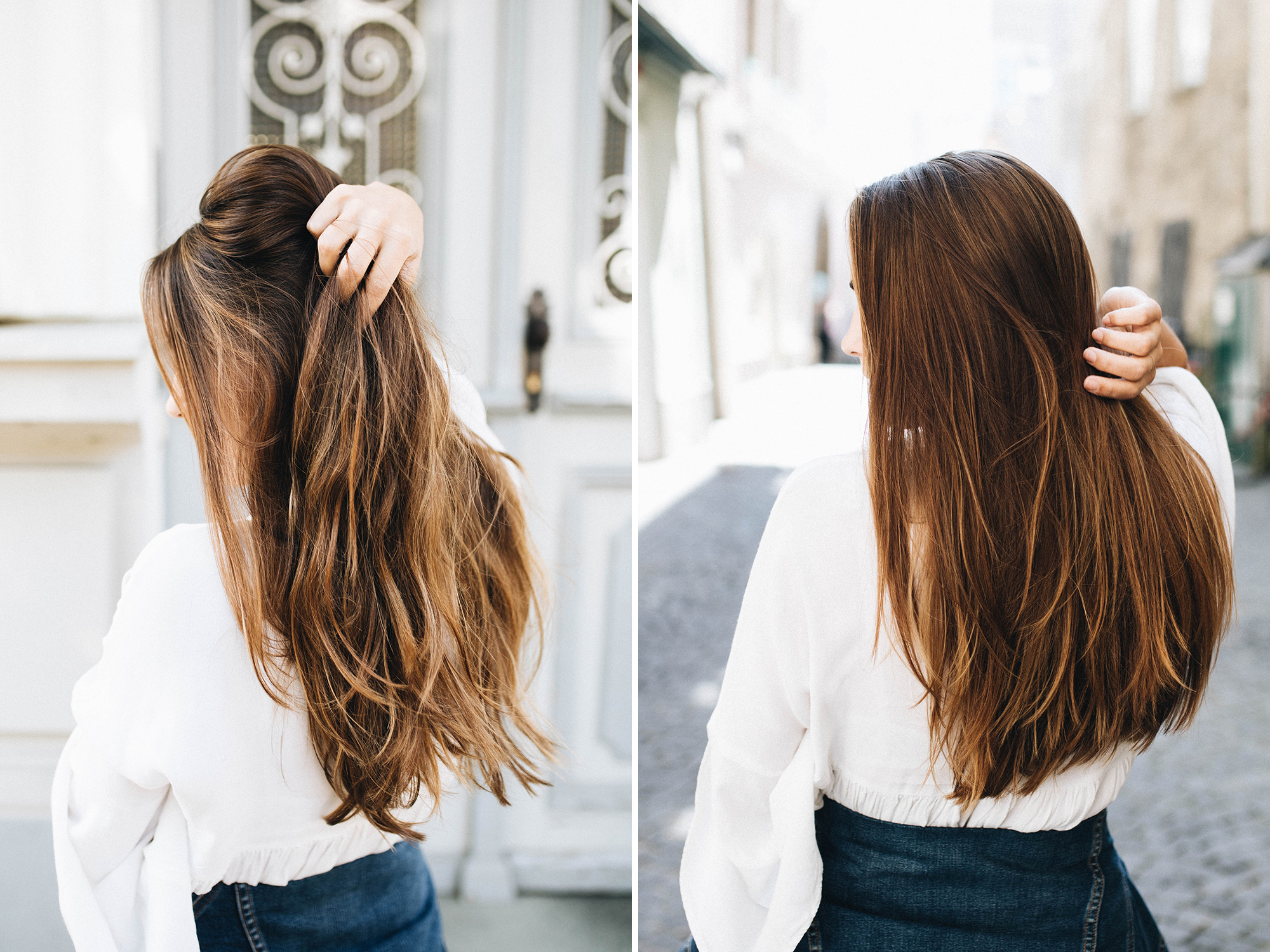 From limp to luxurious:
After consulting with Mario and his team, we decided to go with the Kerasilk Repower Volume Service for my hair. However, since the color of my hair was very faded due to the impact of sun and salt water, we also wanted to freshen up the color again. I didn't want to change my hair color just yet and wanted to keep the balayage for a little longer, so the experts suggested using Elumen for my hair. Goldwell Elumen ist a hair color that eluminates the hair intensively from inside out to achieve intense, peerless results. The Elumen color they used for my hair is called clear, which means it doesn't color the hair, but just offers brilliant shine, incredible durability and healthy looking hair.
The whole Kerasilk Repower Volume Service including Elumen and a blow dry took about 2 hours, and I left the salon with super healthy and shiny hair again. I wouldn't believe it if I didn't experience it myself, but my hair really felt a lot more sleek and at the same time voluminous than it ever did before.
If you feel like your hair could need a little boost, but you don't really want to cut off dry ends or change much about your hairstyle, then I can highly recommend you to check out the Goldwell Kerasilk Salon treatments.  If you're curious to find a Goldwell salon near you, you can do so here.
In this little video you get a glimpse into the salon of Mario Krankl and can see how the Goldwell Kerasilk treatments are done: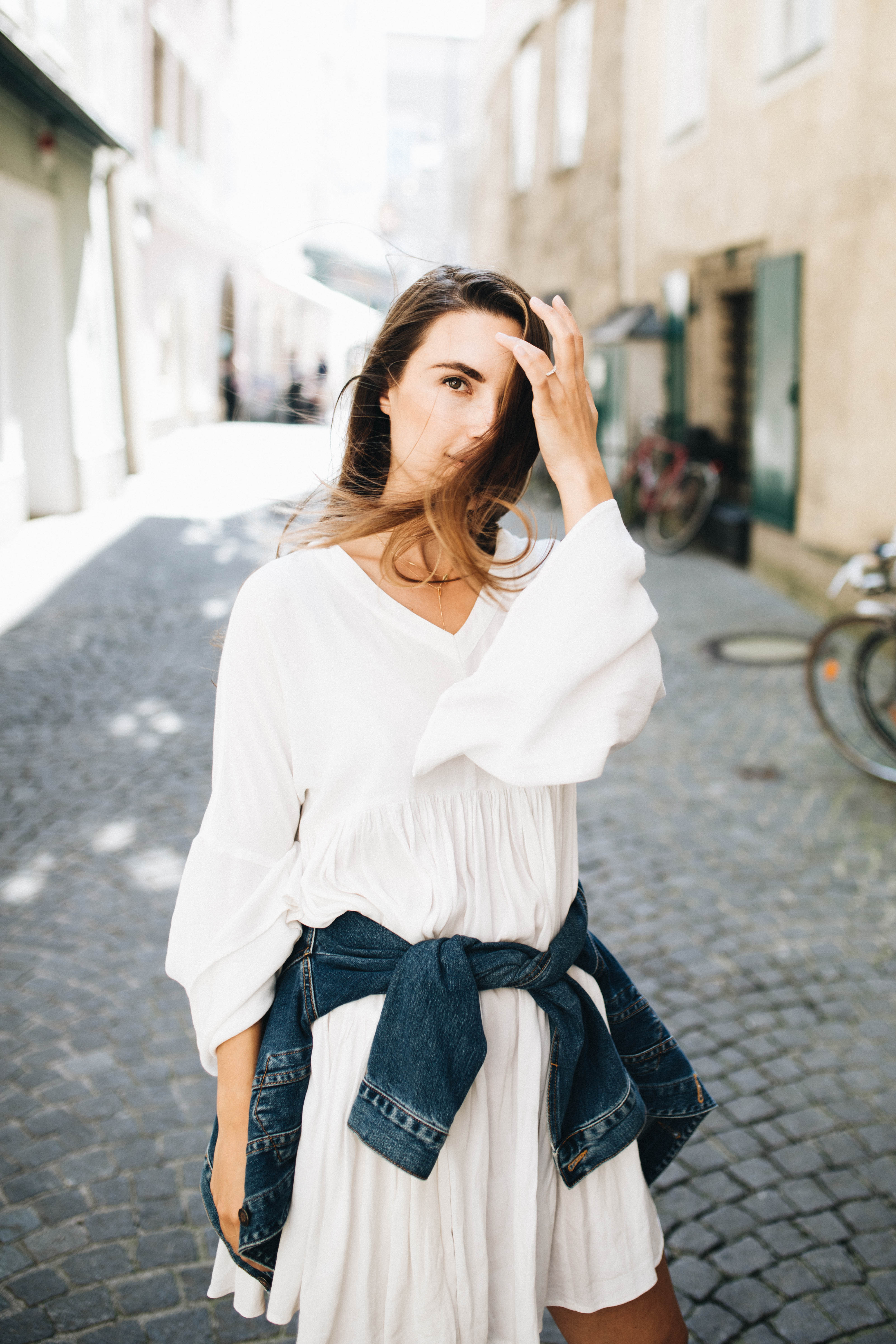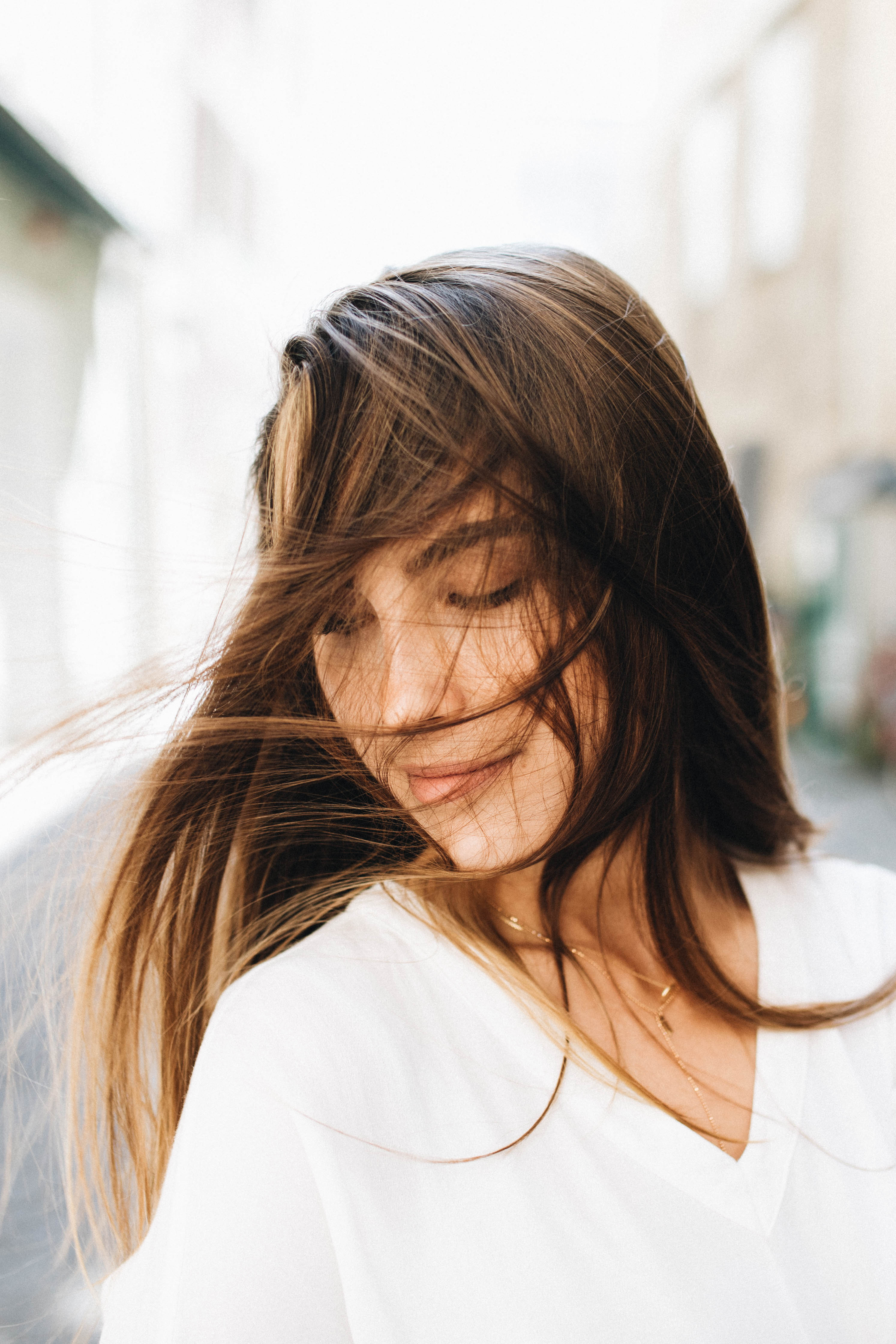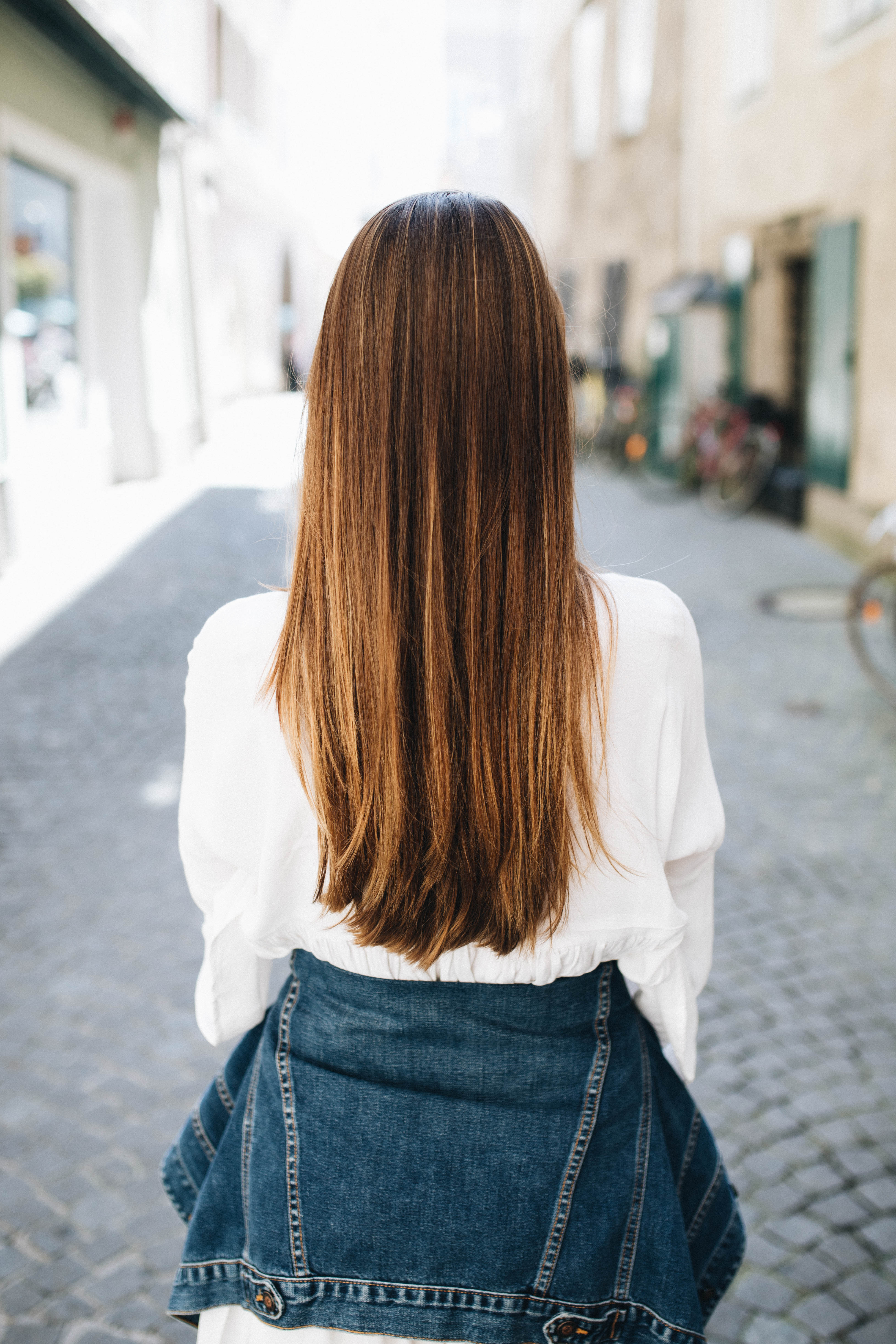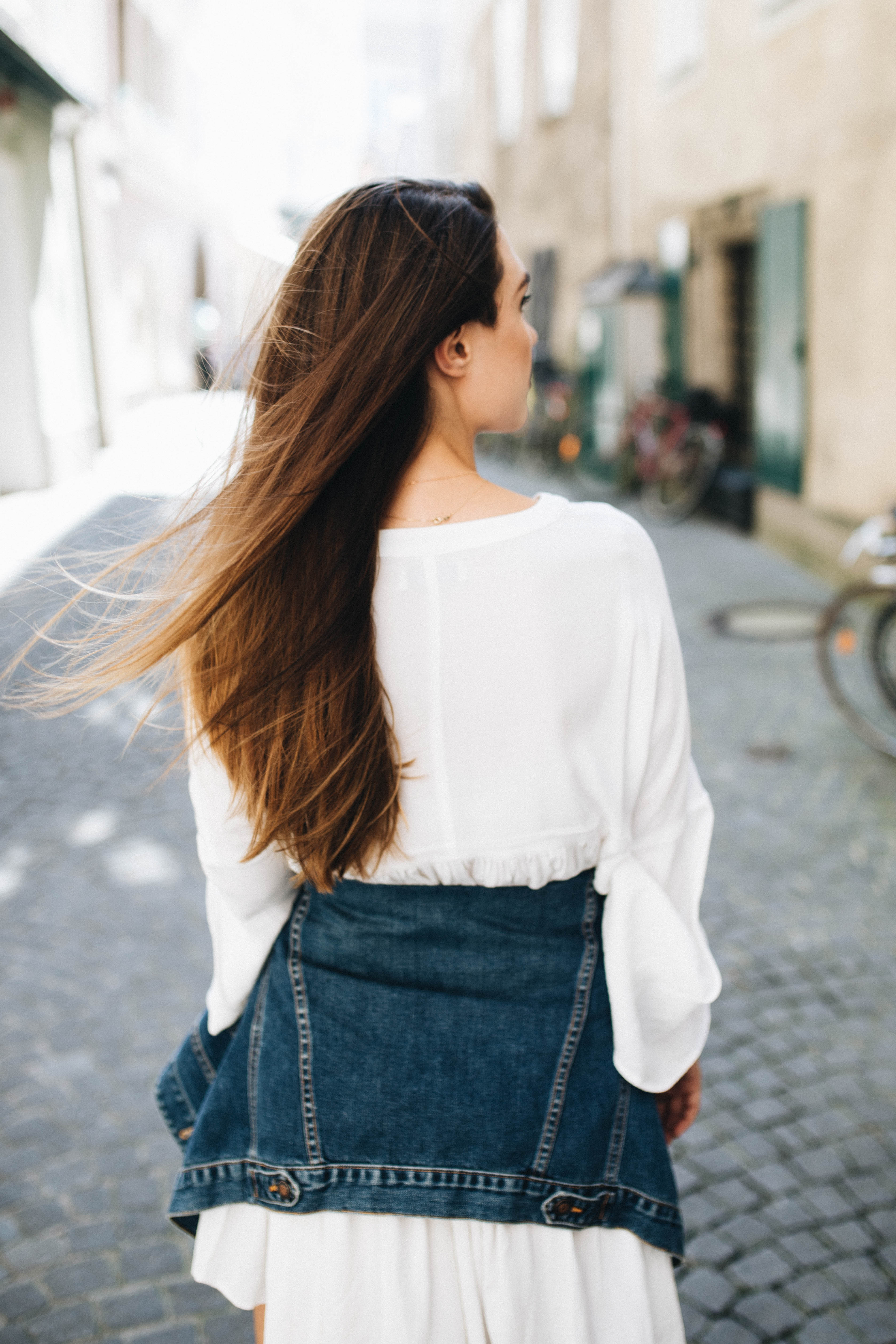 How do you like the result? I can't wait for my next appointment with my Goldwell hair heroes next month – because I think I'm ready for some change now… stay tuned!
---
*advertisement: in friendly collaboration with Goldwell