Skin Care Products Worth Re-Stocking
Let's face the facts: As I'm in my late twenties going on the big 3.0, skin care has become more and more important to me over the past few years. I've been very lucky to have Mom who started me very young and always made sure I took my make up off every night. I've definitely learned a great deal about skin care from her and have always been very interested in this topic from a young age on. After suffering from adult acne, my interest in this field grew even more and I've invested a lot of time (and money) to find out which products work best for my skin. This journey has completely impacted the way I treat my skin and also the products I use. Two of the key facts I've learned during this journey definitely are "less is more", and "quality over quantity" – just as it is the case in so many aspects of life, right?
Skin care can be quite overwhelming to tackle, especially because we are constantly exposed to to so many different products and opinions. At the end of the day, I truly believe that everyone is different and has to find out which products work best for their own skin. Only because some products are pure magic to me, doesn't necessarily mean they will work the same way for you. However, what I'd like to do over here is showing you a few of the skincare products I've been using on a regular basis this past year. My skin and acne breakouts  have gotten a whole lot better over the past year – I know it's not only to blame on the products because what's going on with your skin always has to be treated with a holistic approach, but they do play a big role in the whole process.
I received lots of questions from you about my skin care routine after last week's Instagram story (saved in my highlights as #realitygram, if you would like to watch it) in which I showed you what my skin looks like without make up on. Which products I use, when I use them and how I use them are the questions I was asked very frequently. I'm very happy to share all my "secrets" with you and to begin with, I will be covering a few of my favorite skin care products that I have been using this past year which I consider worth re-stocking: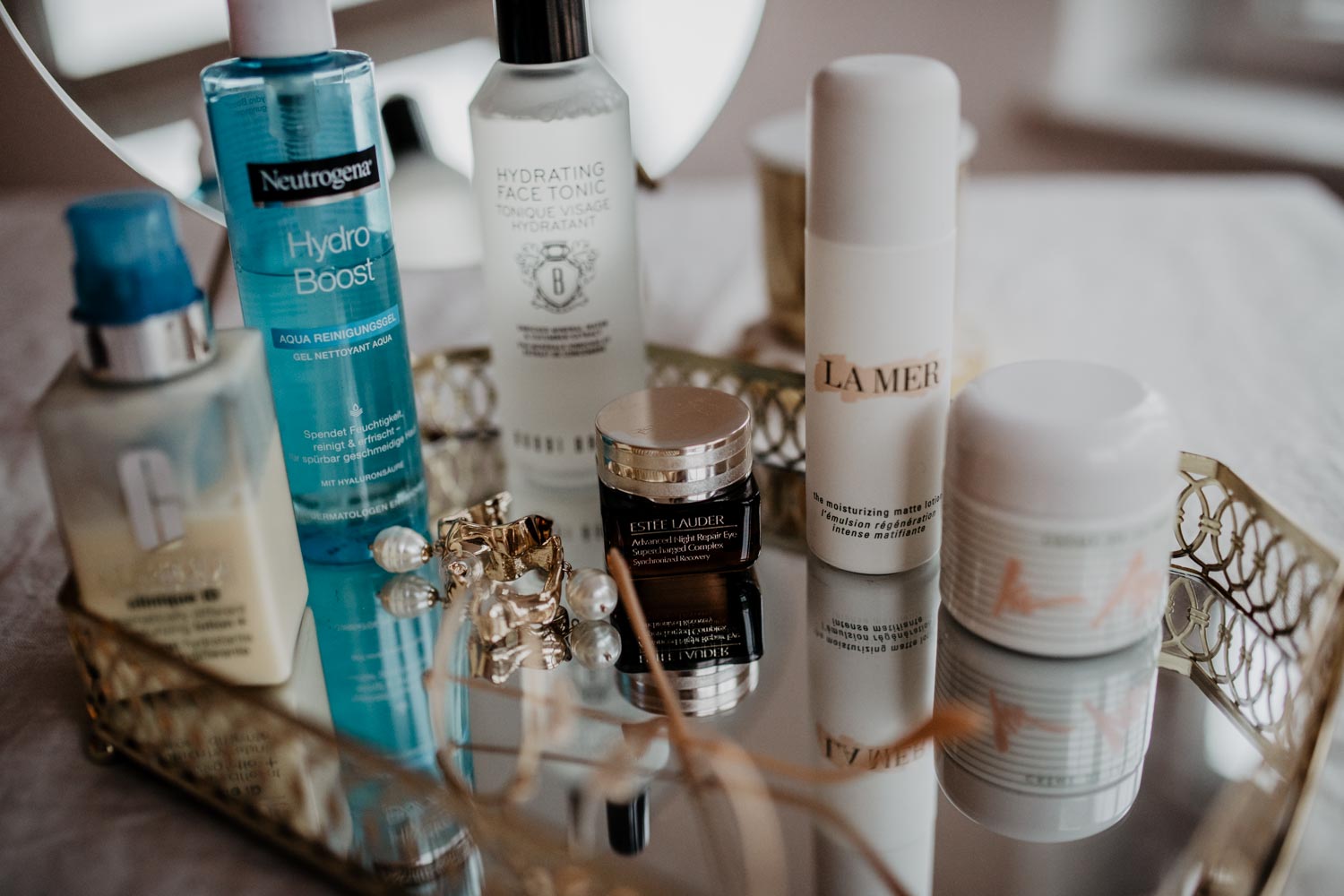 Skin Care Products Worth Re-Stocking:
Neutrogena Hydro Boost Aqua Cleansing Gel
Let's start with my daily cleanser: Just per accident I bought this cleanser at my local drug store because I was running out of the one I was usually using. After a few days, I realized that my skin actually seemed to like the cleanser very much so I kept using it. To me, the Neutrogena cleansing gel is the perfect example that you don't necessarily need high end skin care products to achieve great results. It's my third bottle already, and I use it twice a day: In the evening, to get rid of my make up (sometimes I use it two times in a row if I feel like there is still some make up left on my face), and in the morning to clean my face from any dead skin cells that occurred over night. Cleaning my face in the morning has become a crucial step in my skin care routine: Our skin is working while we sleep, which means it's accumulating oils. Therefore it's important to free your pores from any dirt before your start with your morning hydration routine. That's something I didn't necessarily do before my dermatologist told me to do so. Again, I know some people do not cleanse their face in the morning, or only use water to wash it, and it works perfectly well for them. To me personally, washing my face twice a day has definitely helped to improve my skin a lot.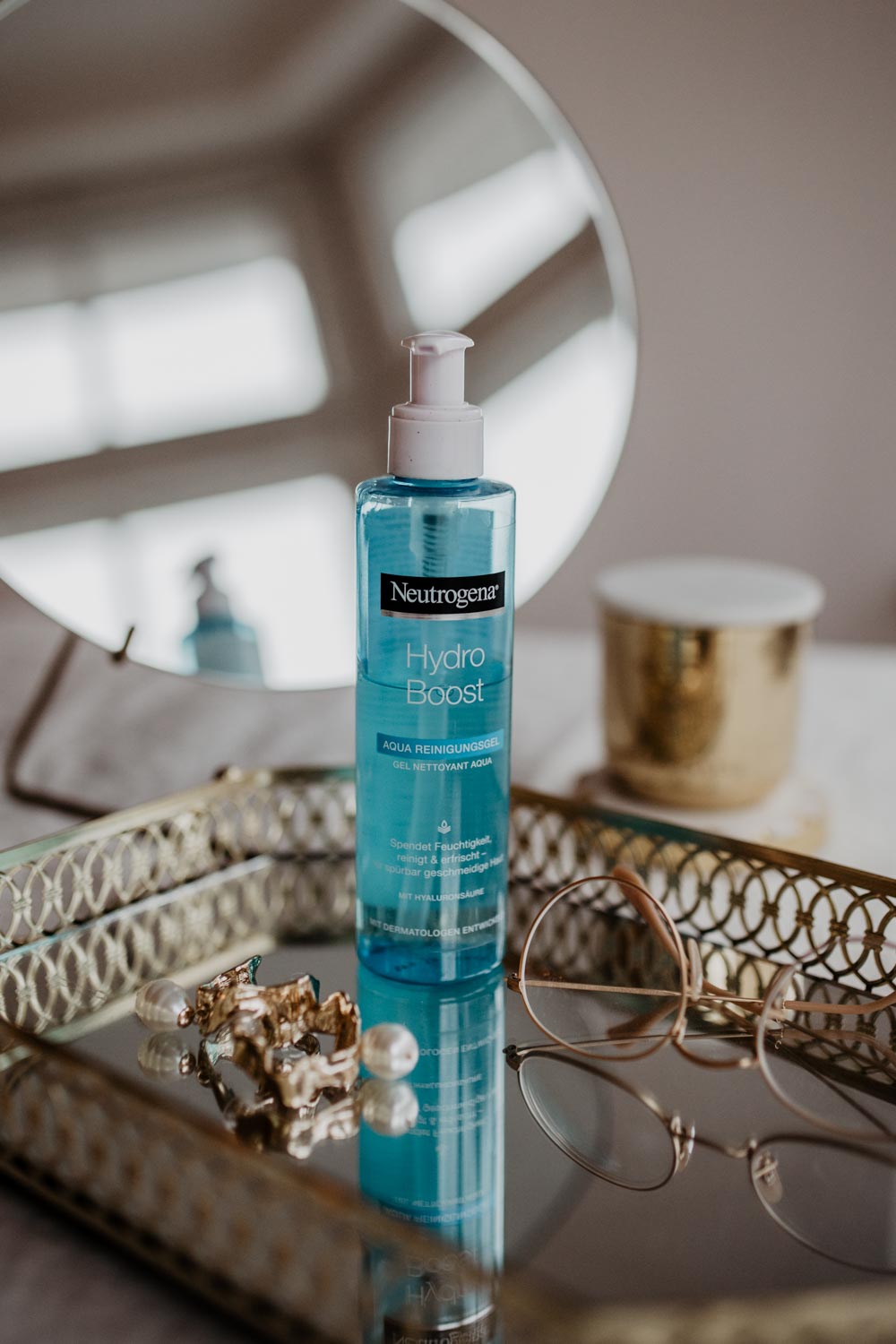 Bobbi Brown Tonic
Another big mistake I've made over the past decade: Using products that contain alcohol. I don't know for how long I kept using tonics that contain alcohol until my dermatologist finally told me they are toxic for my skin type. After ditching all my lotions and tonics that contain alcohol, I found this Hydrating Face Tonic by Bobbi Brown and have been using it for over a year now. Aside form the fact that the bottle looks gorgeous, it's enriched with mineral water, cucumber, chamomile aloe leaf, lavender and vitamin B5, wich restoring and balancing your skin, while leaving it soft, soothed and perfectly prepared for the treatment products to follow. I apply it daily at night with a cotton pad after washing my face. The bottle lasts quite some time and another bonus is its smell, which I adore!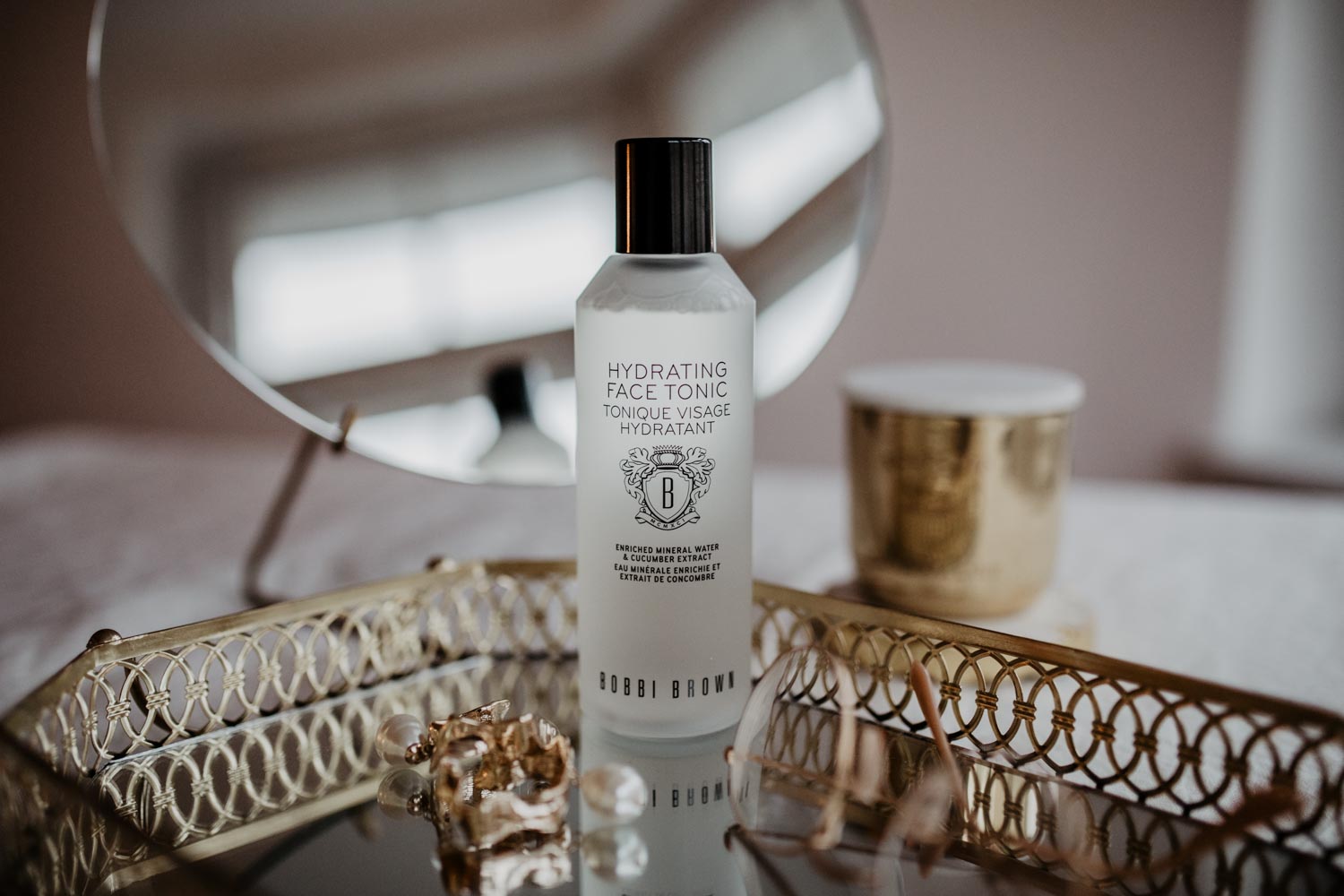 Clinique ID
Remember my trip to Iceland last November? I was invited by Clinique to explore a new revolutionary product and got to know my very own Clinique ID. As most of you might know, I have been a big fan for Clinique's iconic 3-step skincare and have been using their products for many years. One of my favorite products of their range has always been the Dramatically Different Moisturizing Lotion, which has now gotten a major update: You choose your basic moisturizer (Dramatically Different Hydrating Jelly, Dramatically Different Moisturizing Lotion+, or Dramatically Different Oil-Free Gel) and add one of the five active concentrates to create your very own Clinique iD Hydrator. I have been using the blue Active Cartridge Concentrate for pores & uneven skin texture since my trip to Iceland twice a day – in the morning and in the evening – and I feel like  it has retexturized my skin, reduced the look of pores and gave it a luminous finish. Most of all, I love that Clinique's products are always paraben-free and 100% fragrance free. Especially in winter when the air is cold and I'm constantly exposed to radiator heat, I love Dramatically Different Moisturizing Lotion+, because it serves my skin with just the right amount of moisture to stay hydrated all day long. It's also perfect as a base under your make up!
Clinique ID will be available in Austria from mid February on – I'll keep you posted about it!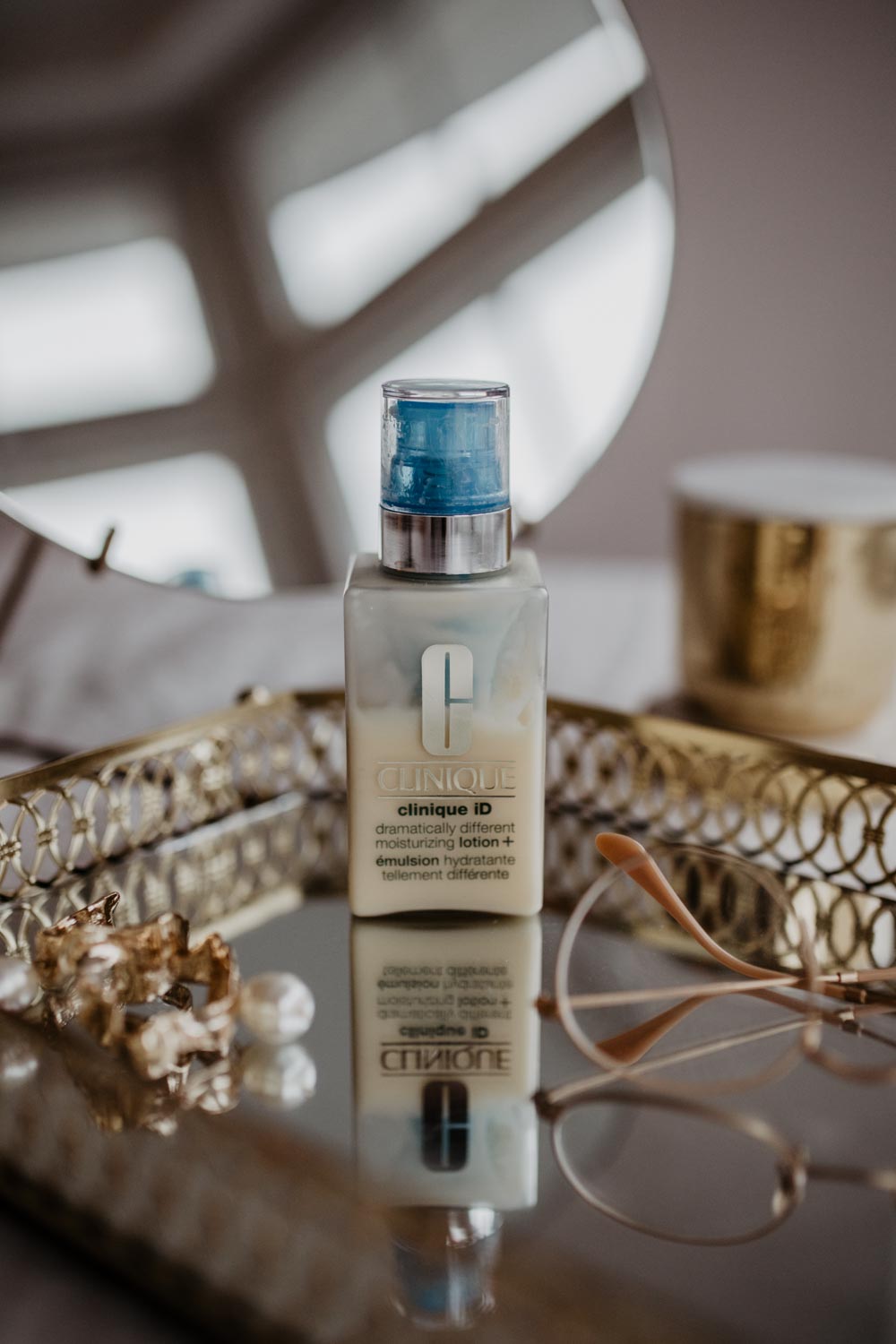 Estée Lauder Advanced Night Repair Eye Supercharged Complex
Now, that's a product that doesn't necessarily have to do with the treatment of my acne problems, but it's definitely one that is crucial when you're in your late twenties. Investing in a good eye cream is half be battle when it comes to anti-aging! My Mom has been using the Estée Lauder Advanced Night Repair Serum ever since I can remember – it's one of those products she swears by. Inevitably, I was all ears when Estée Lauder launched the matching Night Repair Eye Cream. I have been using it this past year and I'm almost at the end of the pot – it's definitely a product I will be re-stocking before the old one runs out. I don't know how this product does it, but truth is that it fights the look of every key sign of eye aging: dark circles, puffiness, lines, dryness. All is gone in the morning (okay, some days the dark circles are still there, but that's not the products' fault but only my lack of sleep). If you're currently looking for a new eye care product, please do yourself a favor and try this one. 100% recommended! PS. Also try the matching Night Repair Serum, I'm sure you wont't be disappointed!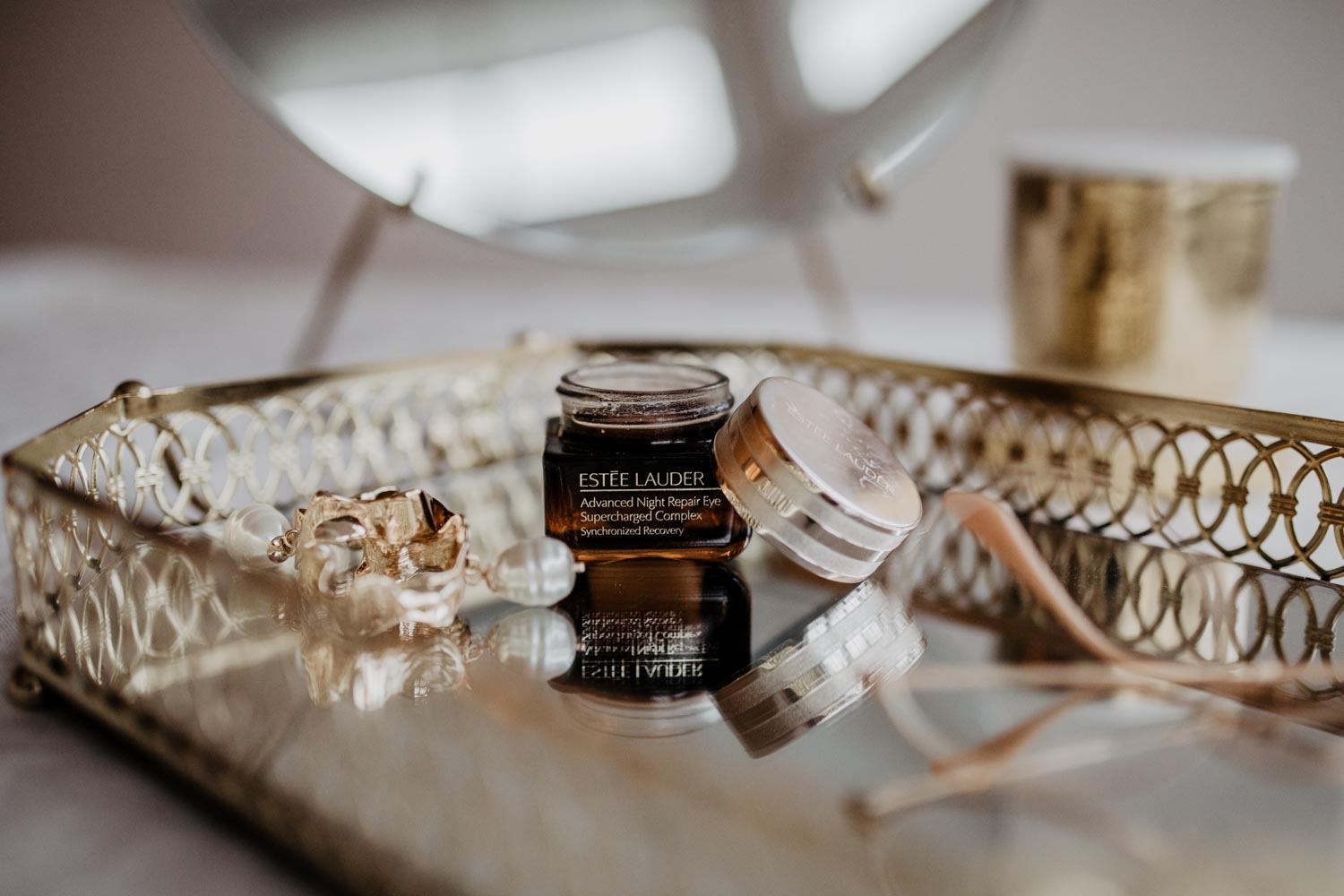 Crème De La Mer
The Crème De La Mer with its Miracle Broth is probably the most legendary beauty product ever. Not only for its cult, but also for its origin story: Founded by Dr. Max Huber – a German-born aerospace physicist, who suffered from severe skin burns  in a lab explosion in the 1950s – this cream is considered a trusted fountain of youth by women all over the world. After his accident at the lab, Dr. Huber spent the next 12 years experimenting with Macrocystis pyrifera, a variety of kelp found in the ocean near his California home, until he finally created an elixir that healed his wounds and restored his skin to such lustrous health that all evidence of the accident was erased. Huber started selling his creation, christened Crème de la Mer (you know, Cream of the Sea), in 1965; after his death in 1991, Estée Lauder purchased the brand from Huber's daughter and turned it into the blockbuster luxury skin-care company we know today.
Fast forward 27 years, the Crème de la Mer is another one of those pots I remember from my Mom's bathroom when I was a child. Also, it was one of those creams I wasn't allowed to touch: No wonder, with a price tag of about 50€ per 10ml I wouldn't let my daughter touch it either…
To be very honest with you, no matter how much I'd like to live a life where I could just afford to buy a La Mer cream all the time, it just isn't the case. Nevertheless, I like to think of La Mer as something very unique that I turn to for special moments in my life, when I feel like I need or deserve some extra pampering. My wedding in September was one of those special moments that deserved the La Mer cream, so one month before the wedding was the first time I opened one of the iconic white La Mer pot. I wish I could tell you I didn't notice any difference (because that would mean I'd save myself a lot of money for the rest of my life) but truth is, I did feel a big difference. The texture of my skin has never felt better: it's soft and firm at the same time, it seemed more even than ever and it had a certain plump glow I've never experienced with any other cream before.
I took the little pot I opened before the wedding on our honeymoon with me, and funny enough, Patrick even told me my skin had never looked better (plus he adored the smell of my face when I had put the cream on). So, if you ask me, there truly is something miraculous about it.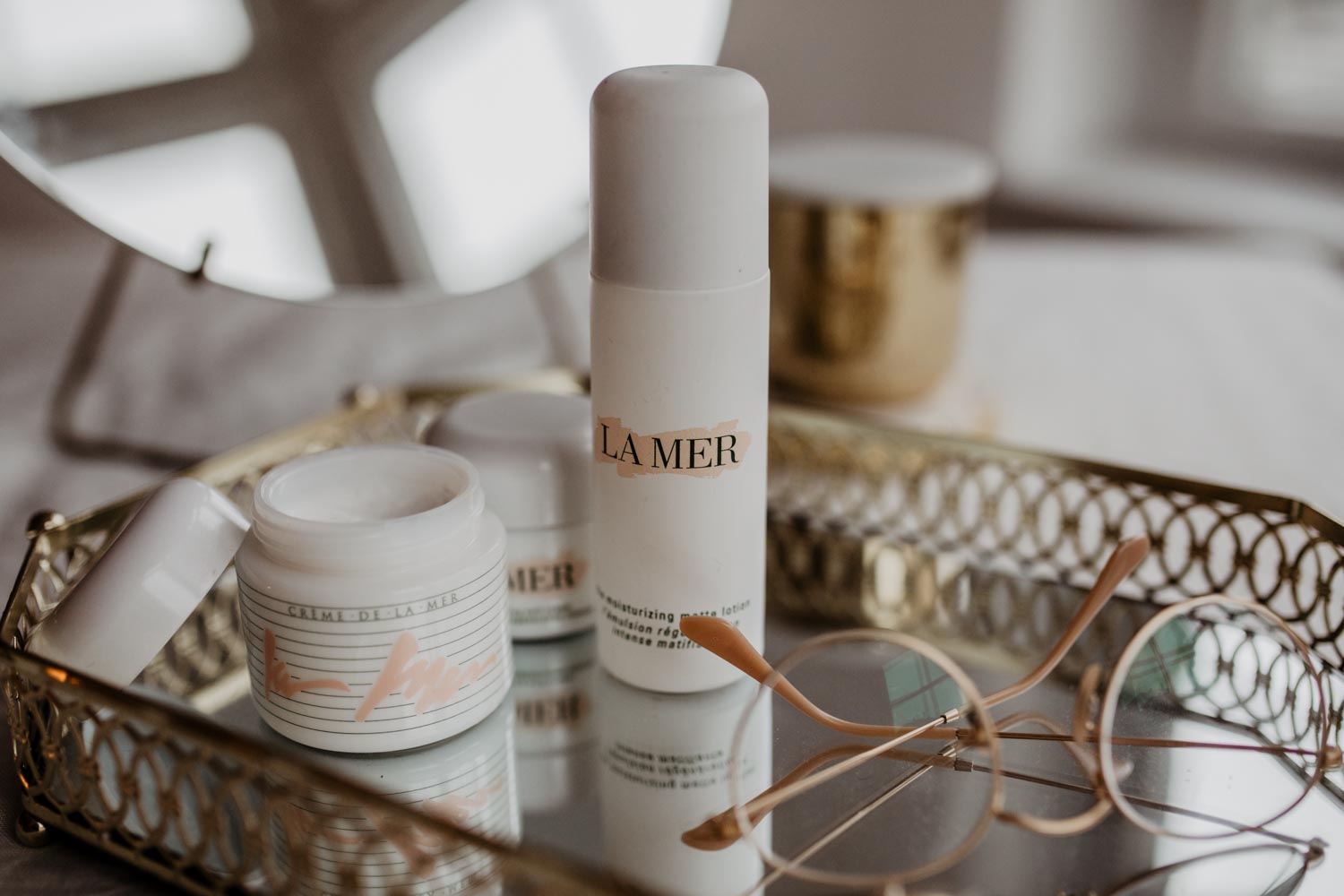 The original Crème De La Mer comes in five different textures:
Crème De La Mer: Ultra-rich and dewy. I love this one best at night because it wraps your face in a layer of hydration and it feels like you're wearing a cashmere mask on your face. It's also great for super cold winter days.
Moisturizing Soft Cream: Weightless and luminous. This is the one I have been using before my wedding and during the honeymoon. I think If I had to pick one favorite texture for every day, it would be this one, because it's the perfect balance. It soothes and softens the skin, but doesn't leave it too shiny.
Moisturizing Soft Lotion: Weightless and matte finish. That's the texture I will be trying this summer. It's supposed to help softening away shine and pores, and uncovers a freshly balanced complexion. I think it will be great for hot summer days!
Moisturizing Soft Lotion: weightless and satin finish. I have not tried this one yet, but it is supposed to be the smoothest and silkiest version of the creams.
Moisturizing Cool Gel Cream: Calms, cools and replenishes. This cooling gel delivers soothing moisture for a refreshed feel. Skin is supposed to look naturally vibrant and restored to its healthiest center.
If you're a beauty junkie and feel like treating yourself for a very special occasion, I guess a La Mer Cream is a very good way to do it.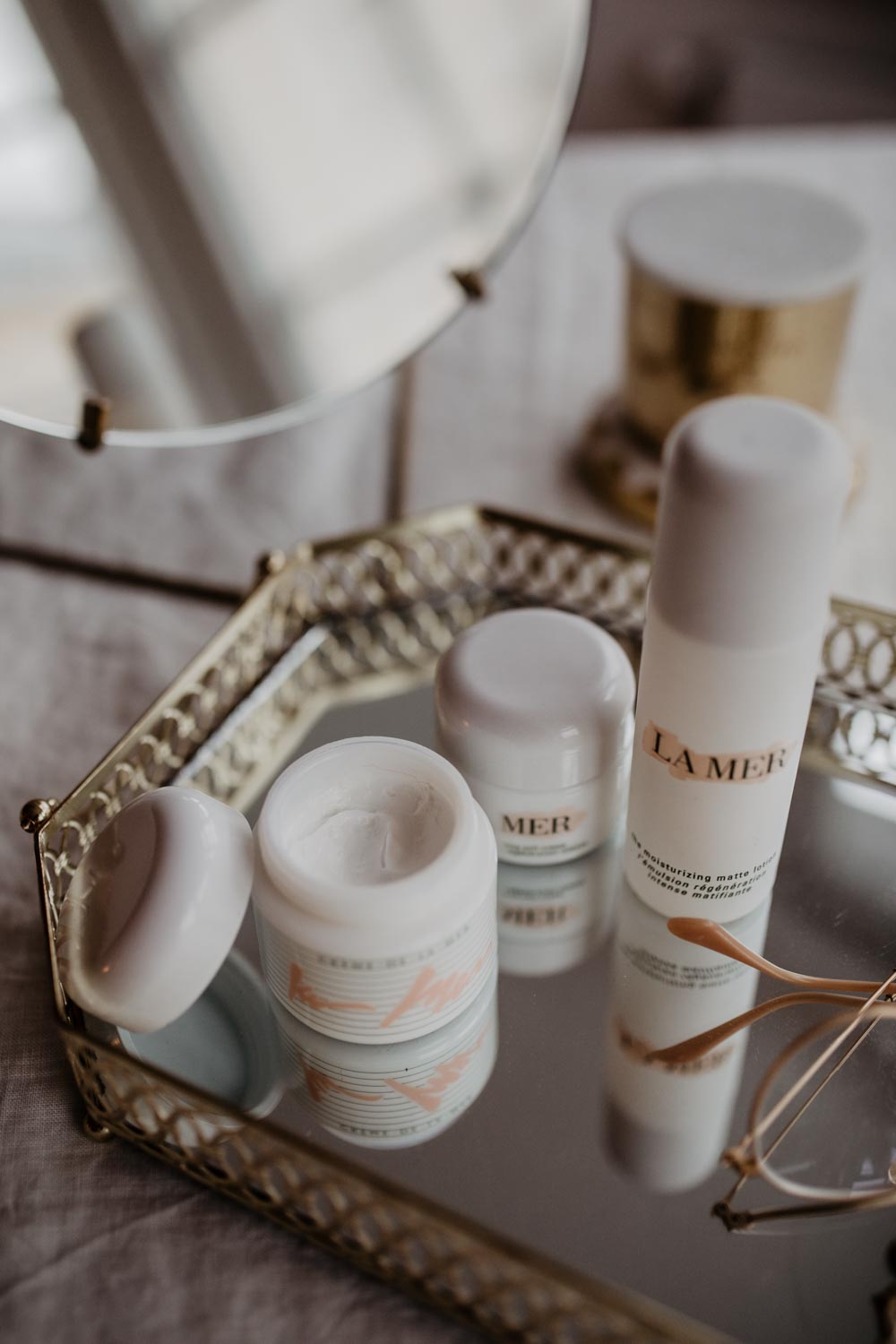 While I know some of these products are very expensive, I do believe it's nice to spoil yourself every once in a while. Investing in your own mind, body and well-being is the best investment you can make, if you ask me. My idea of luxury has changed a lot during my twenties: In the beginning this idea used to involve high heels, fancy bags and spectacular holidays. Now it's more about spending time with people I love at a home cooked meal, taking some time off work with my husband, treating myself to healthy food and good skin care, and sleeping for 9 hours straight in a bed with fresh, crisp sheets. I guess everyone defines luxury differently, and that's totally legit.
I'm curious to know, which beauty product is your absolute No. 1 and something you always re-stock? Happy to read about your holy beauty grail in the comments!  xo, Nina
---
*this blogpost contains product samples , but has not been sponsored by any of the mentioned companies.