Bigger, better, bold Blazer.
When you're having a breakfast date with your friend in the morning, followed by running errands in the city, some hours at the office, then you have a business meeting in the afternoon and a train to catch at night – and you want to look somehow appropriate for all of those appointments on your agenda: What do you wear?
These past few weeks (or rather months) have been filled with days like these, and I find myself standing in front of my closet trying to figure out what to wear ever so often. As I've told you in this post already, I'm all about creating different outfits with my existing pieces and making most of the clothes I already have. The Closed velvet pants have been a life safer in winter (and they still are! Also, they are on sale right now!), as well as the Closed jumper that I've worn so many times, that I can't even remember how I survived without it (talking about good cost per wear). Instead of a heavy coat I decided to throw an oversized plaid blazer over the jumper to make the outfit a bit more sophisticated. I stepped into my black boots (which I've also worn countless times already this winter) and grabbed my Chanel WOC (which is my constant companion since I use it as my actual wallet), threw on my new Cat-Eye sunnies and I was ready to go.
You can't ever go wrong with an outfit you feel comfortable and sophisticated in – no matter how these two attributes relate to your personal style!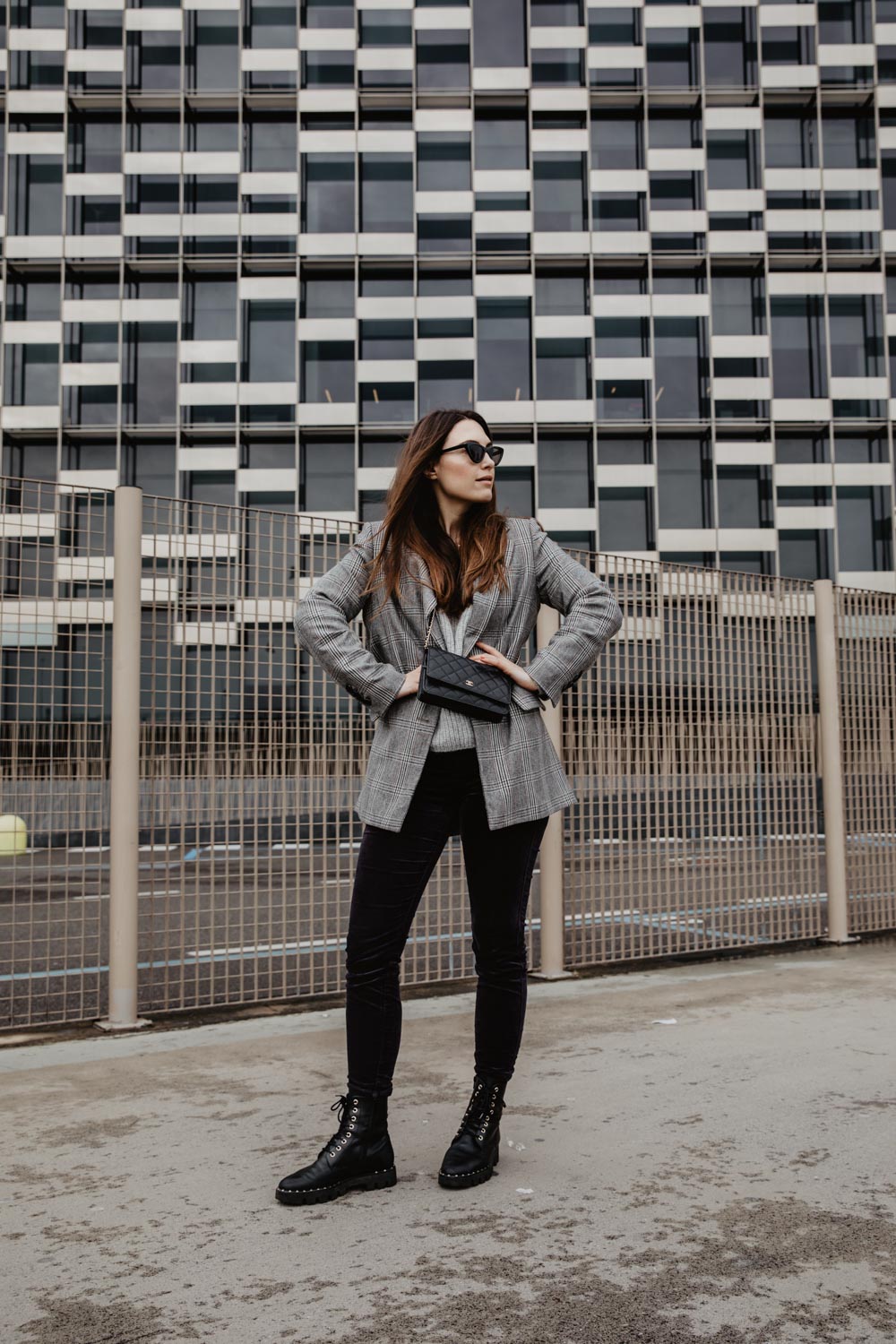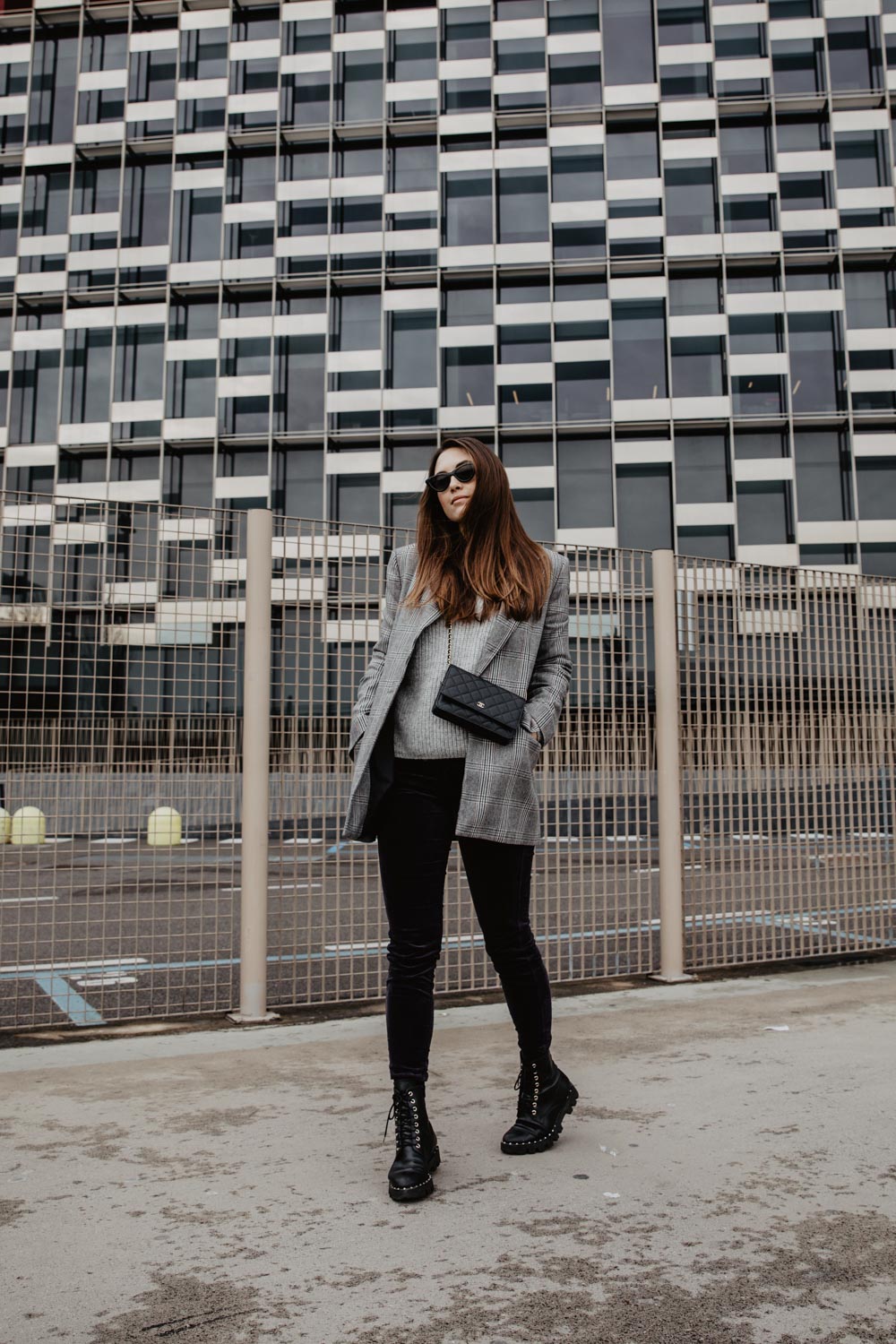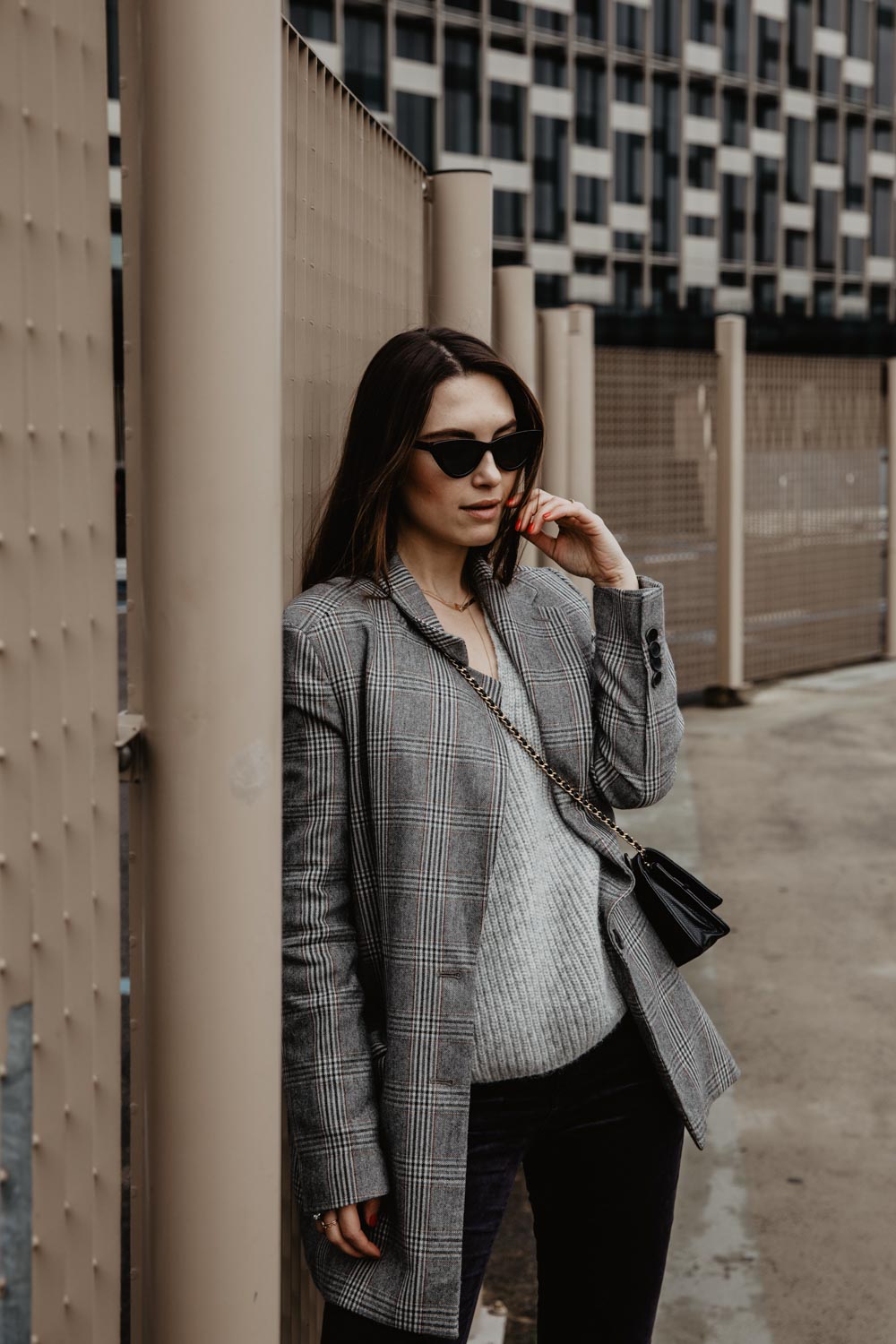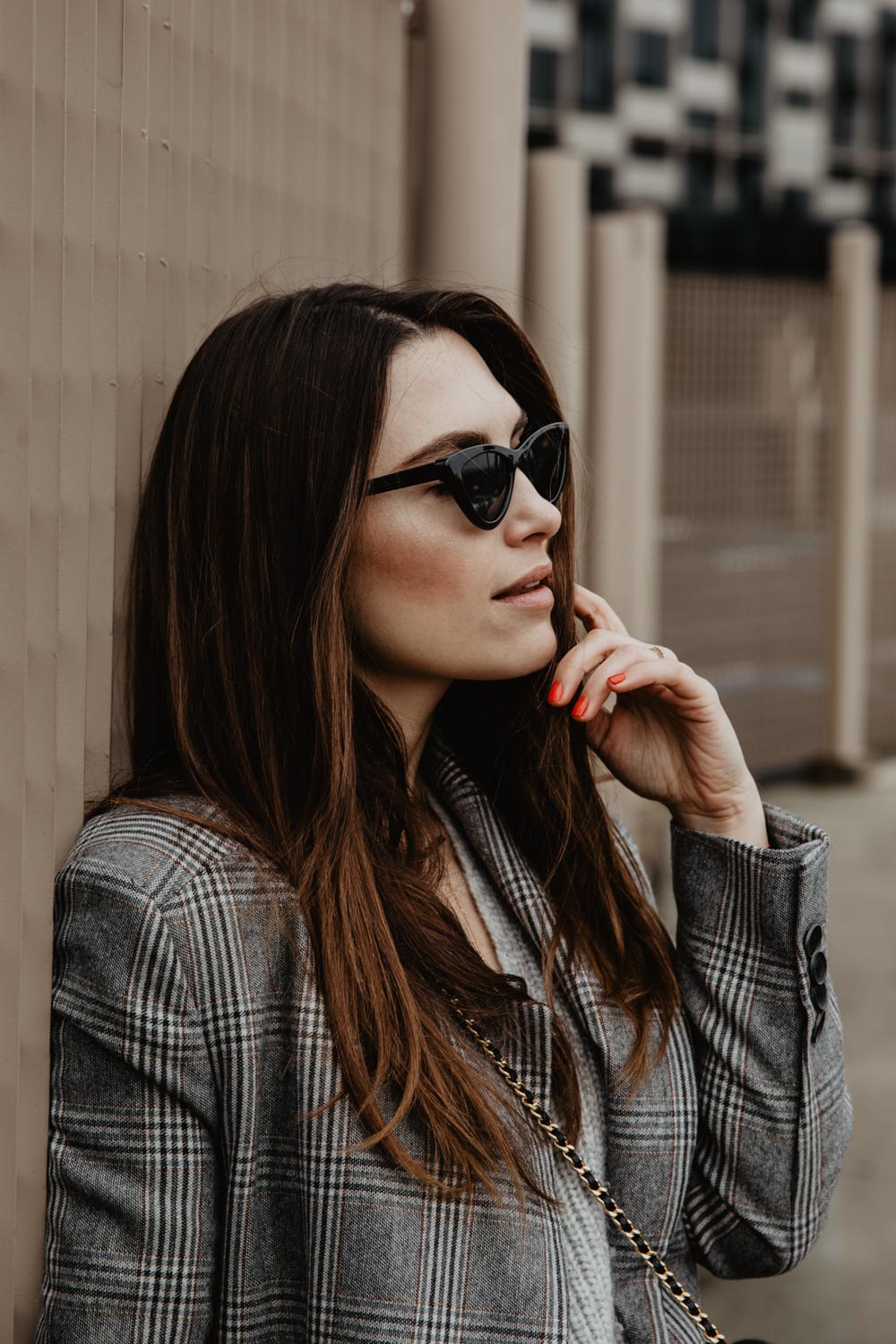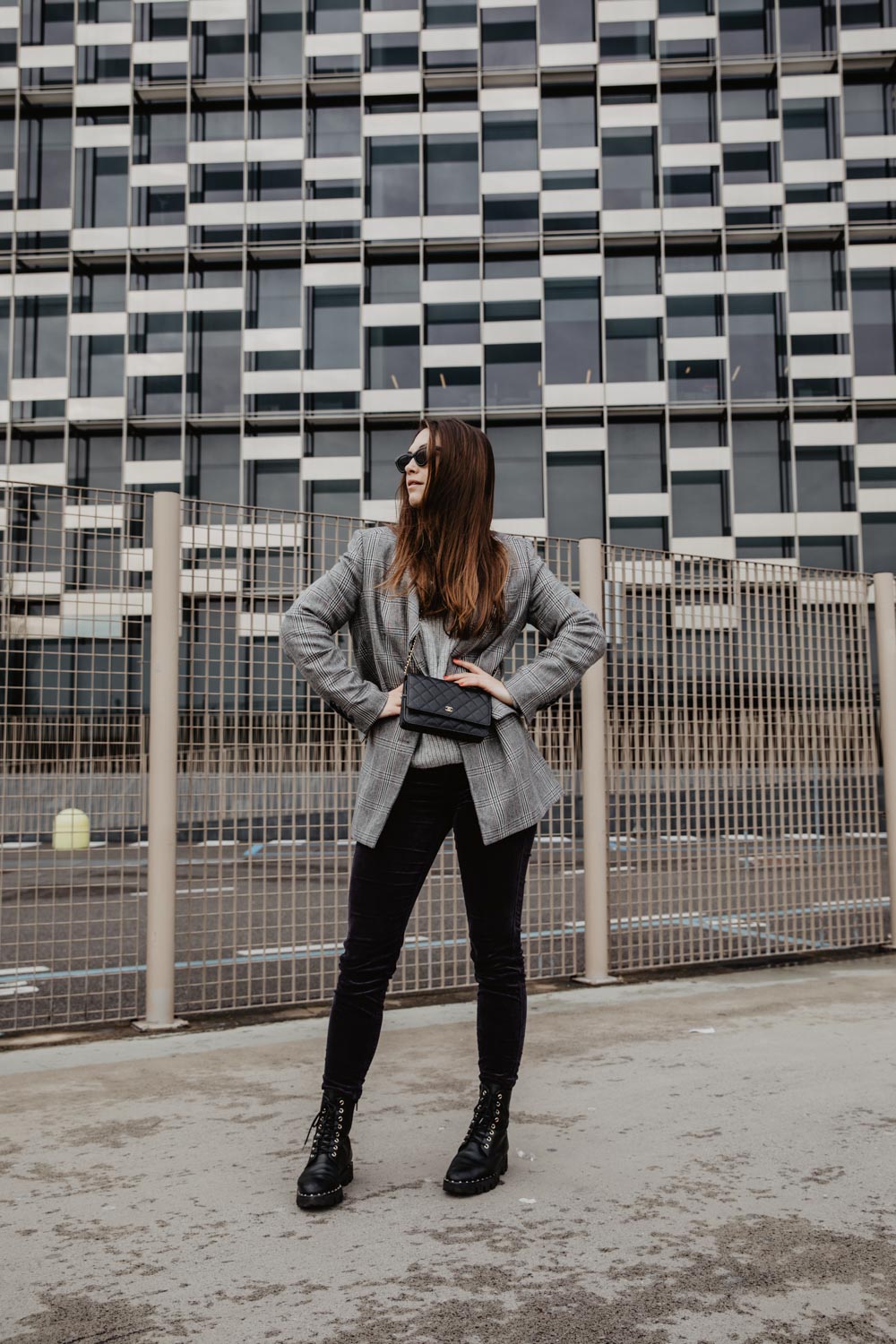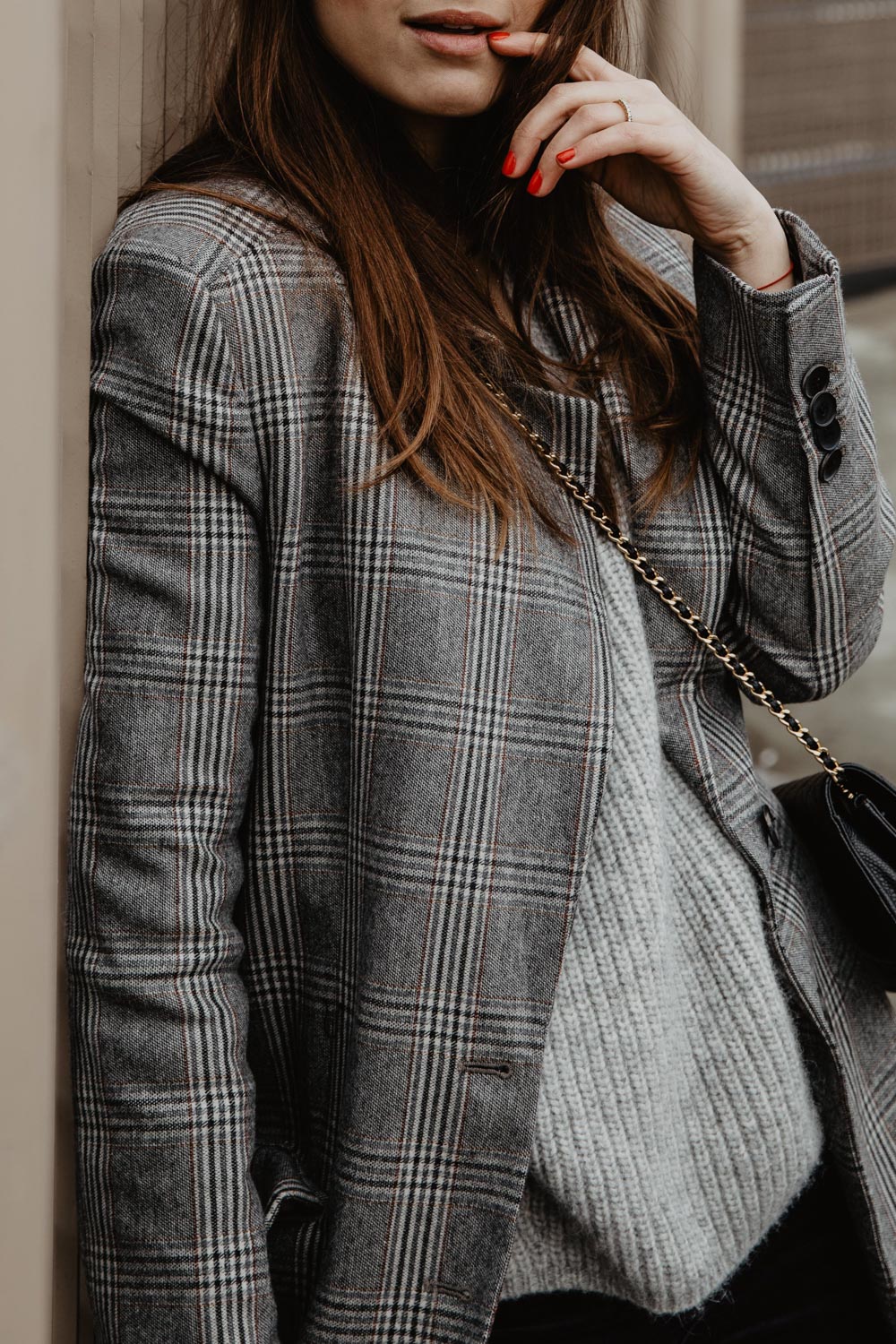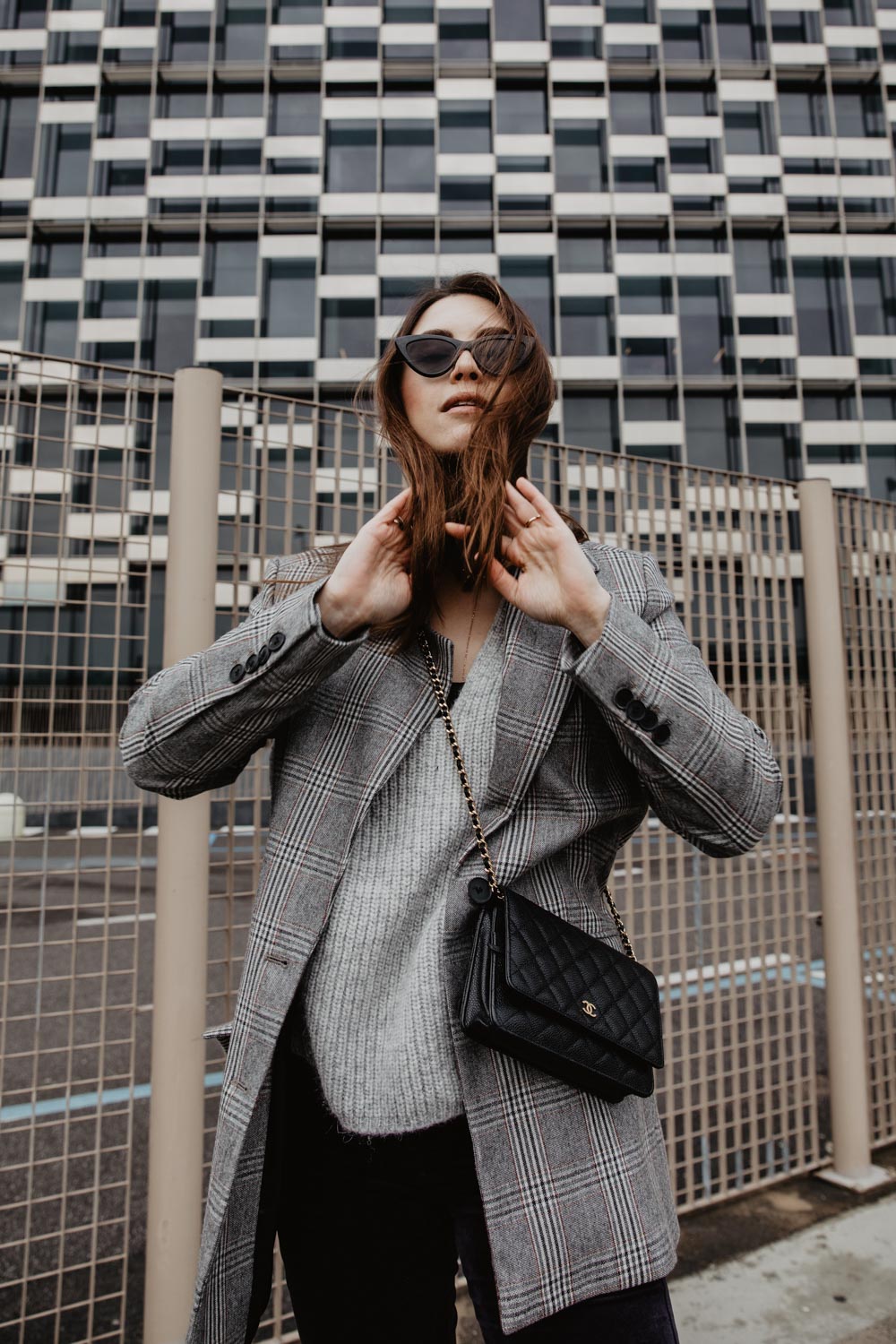 ---
Mango blazer (similar here) // Closed velvet pants (also here) // Closed jumper (cool version for spring here) // Mango Cat Eye sunglasses // Chanel WOC // Högl boots (similar here)
Shop The Post: