Outfit: Black and white and beige all over
I have a little confession to make: I love fall. I can't help it, but all these colors nature has on display in autumn are simply taking my breath away. As much as I like summer and sunshine, when it comes to fashion, fall is definitely my favorite season. Layers, sweaters, leather jackets, boots combined with dresses… You name it. Fall is so versatile.
Just give me a beige oversized sweater I can throw over a white dress and pair it with black leather pants and I'm sold straight away. I seriously think if I had to pick some pieces in my wardrobe I could not live without, it would be these. Adding my new Isabel Marant Nowles Boots I've been drooling over for the past two years, and I'm good to go. Although the weather did not require winter boots at all… but I was just eagerly excited to wear them. Oh well.
On a different note, this brings me to another topic: I just ordered the book The Life Changing Magic of Not Giving A F**K" by Sarah Knight, because I decided it's time for me to work on giving far less f**ks in this lifetime. Not that I want to become carefree in this life, or selfish with no care for others, but simply because I want to overcome being too much of a perfectionist in some aspects of life. So I started by ordering this book. A book which title promises to teach the magic of not giving a f**k and "how to stop spending time you don't have with people you don't like doing things you don't want to do".
Also, I heard it's hilarious. And since I do judge a book by it's cover (and title) I had to have it. Anyways, I'm excited to read it.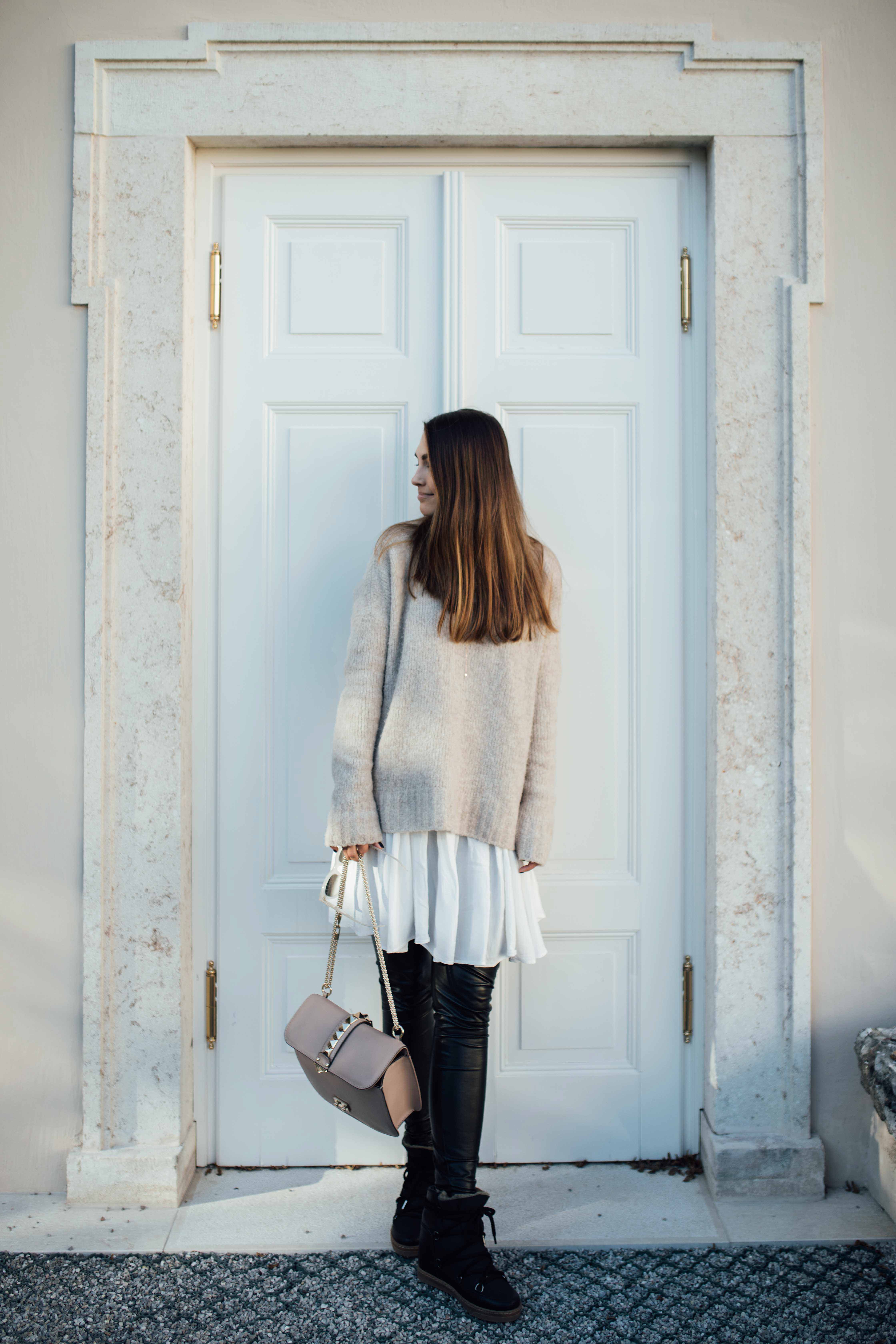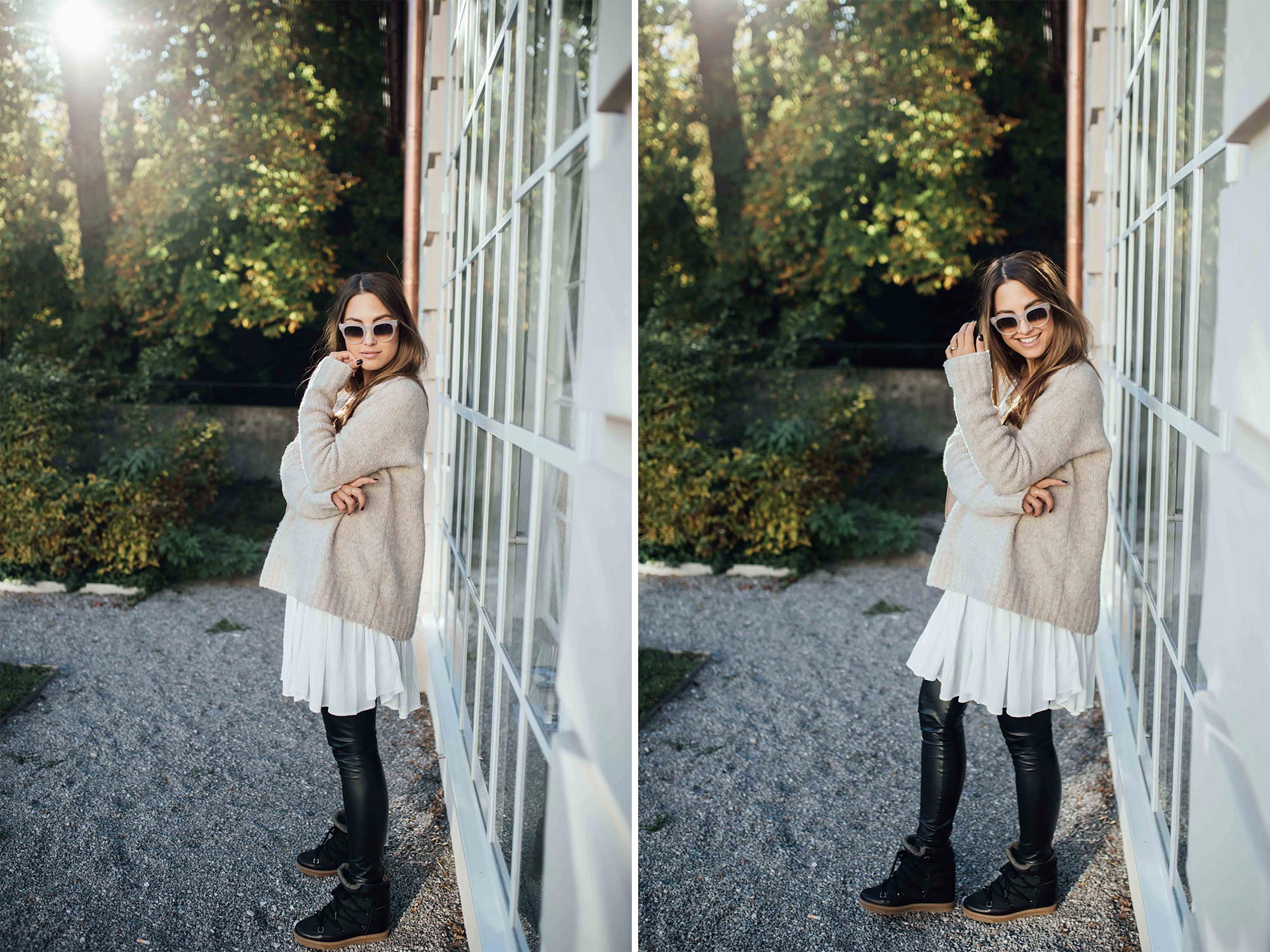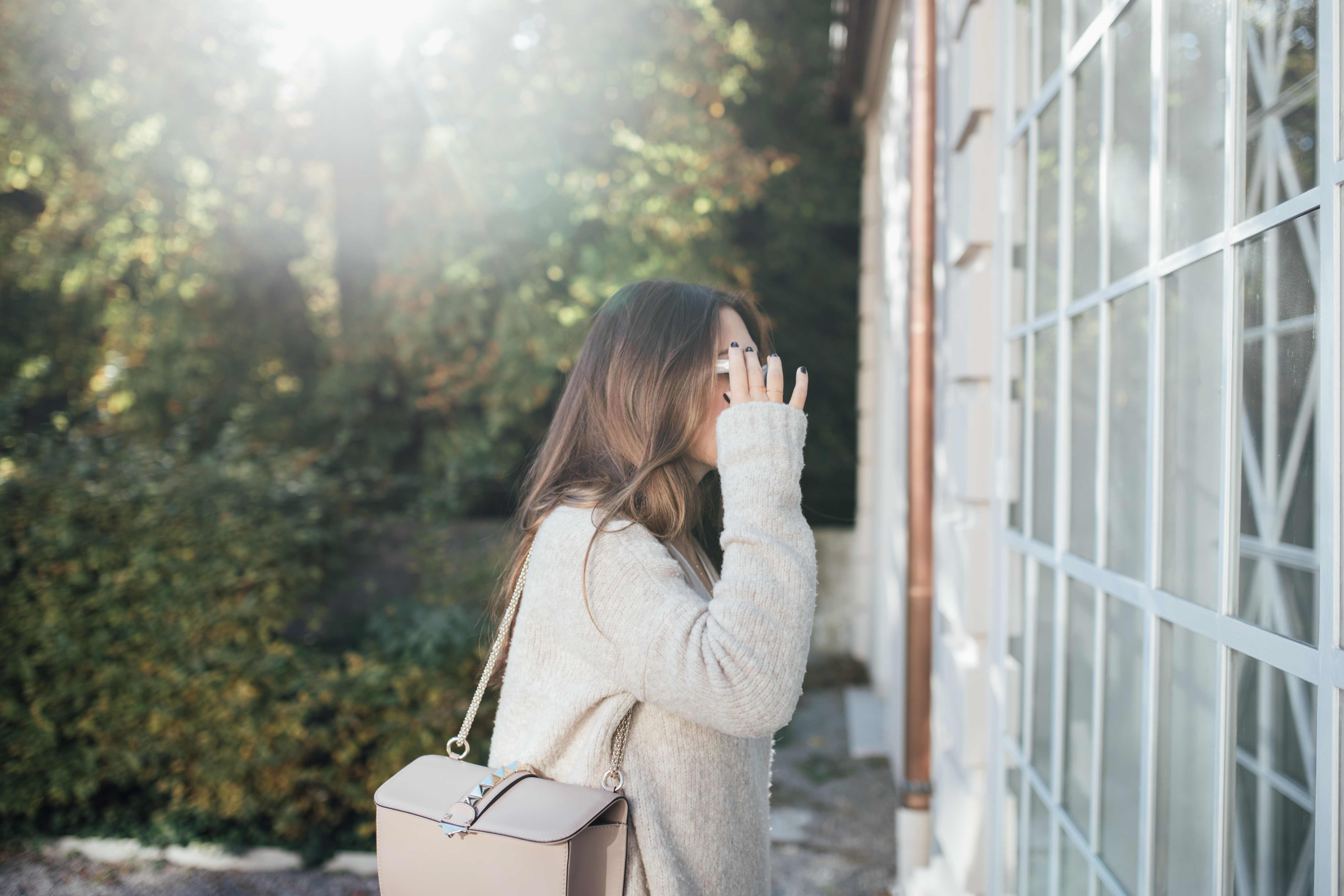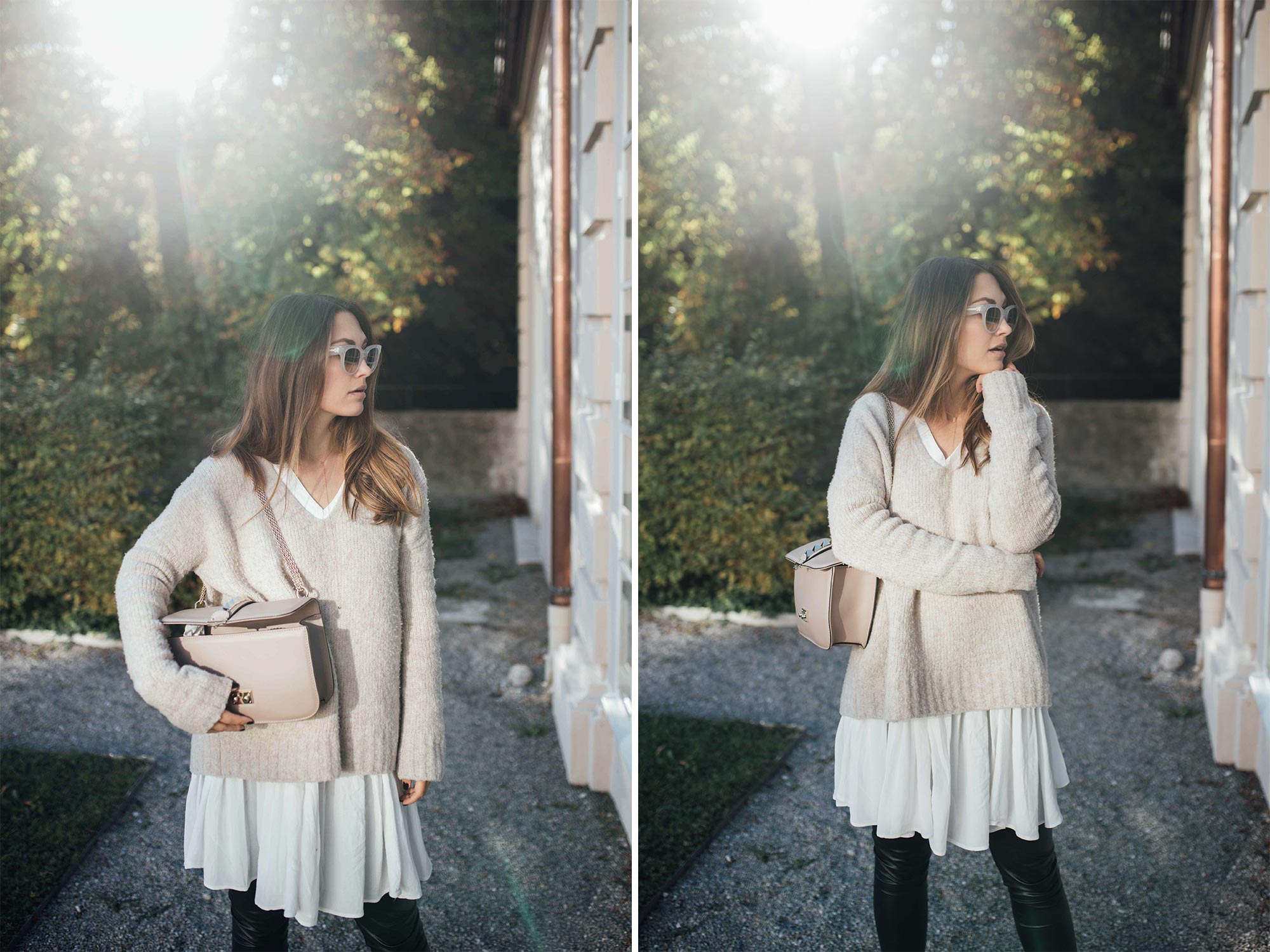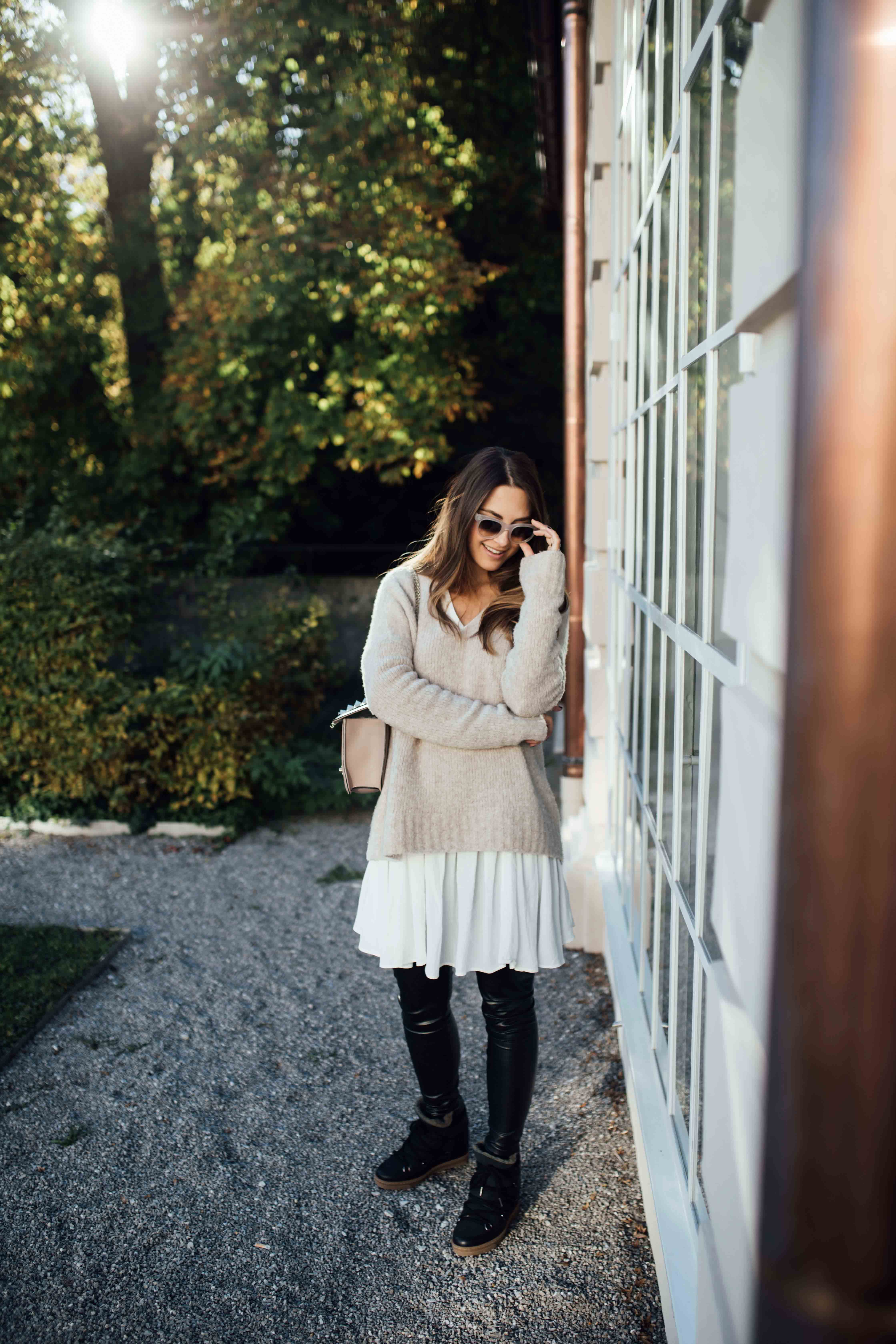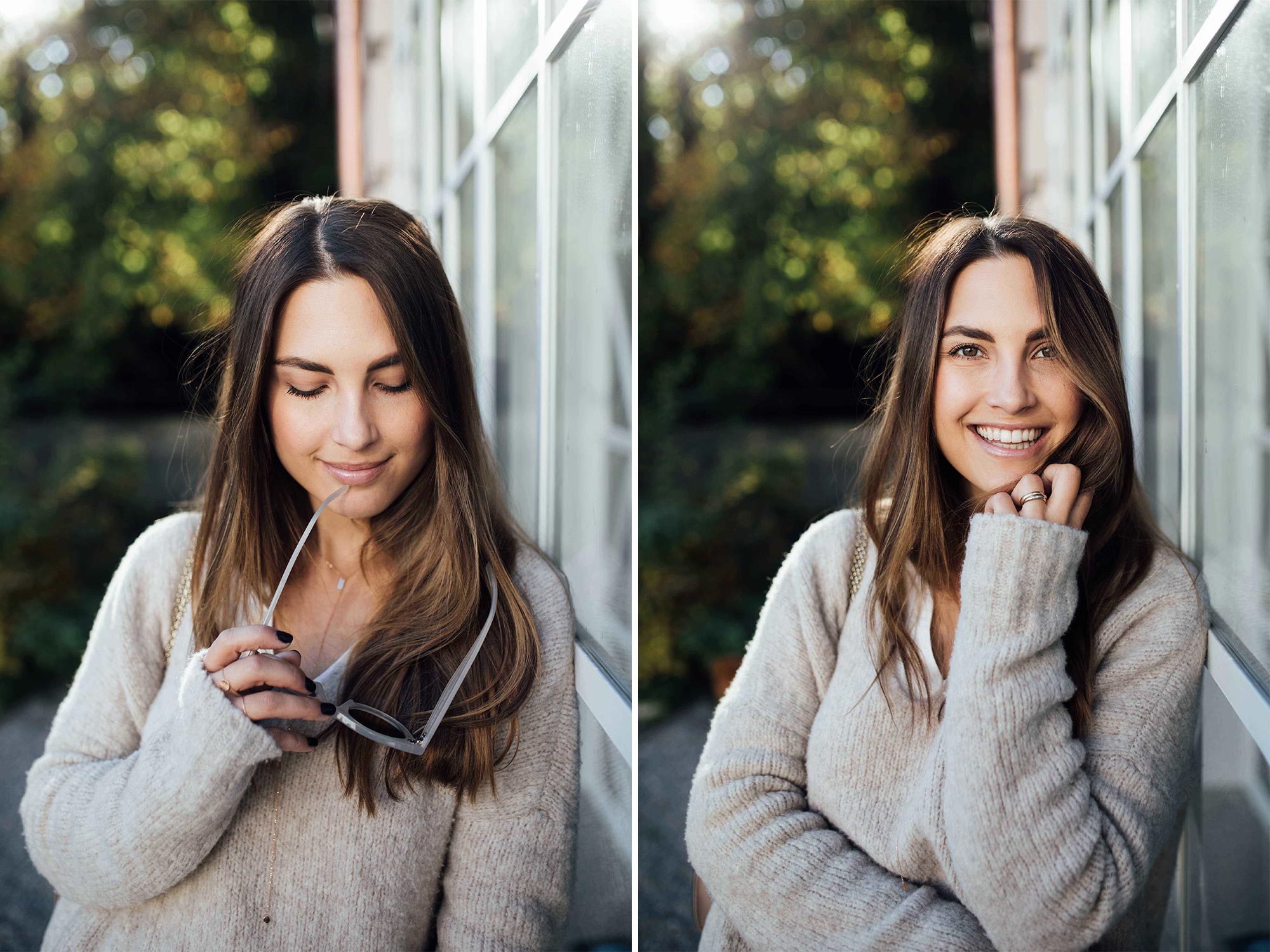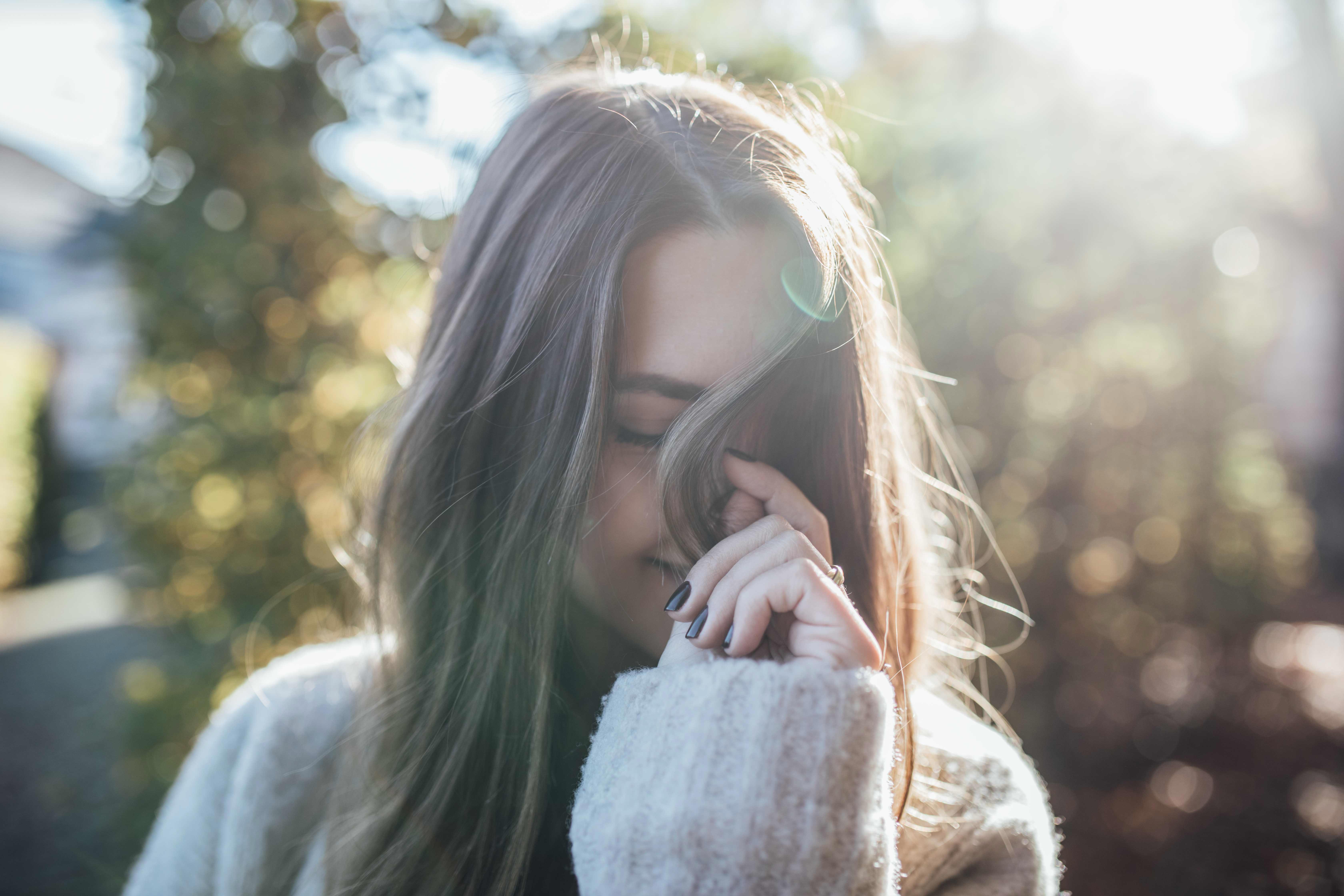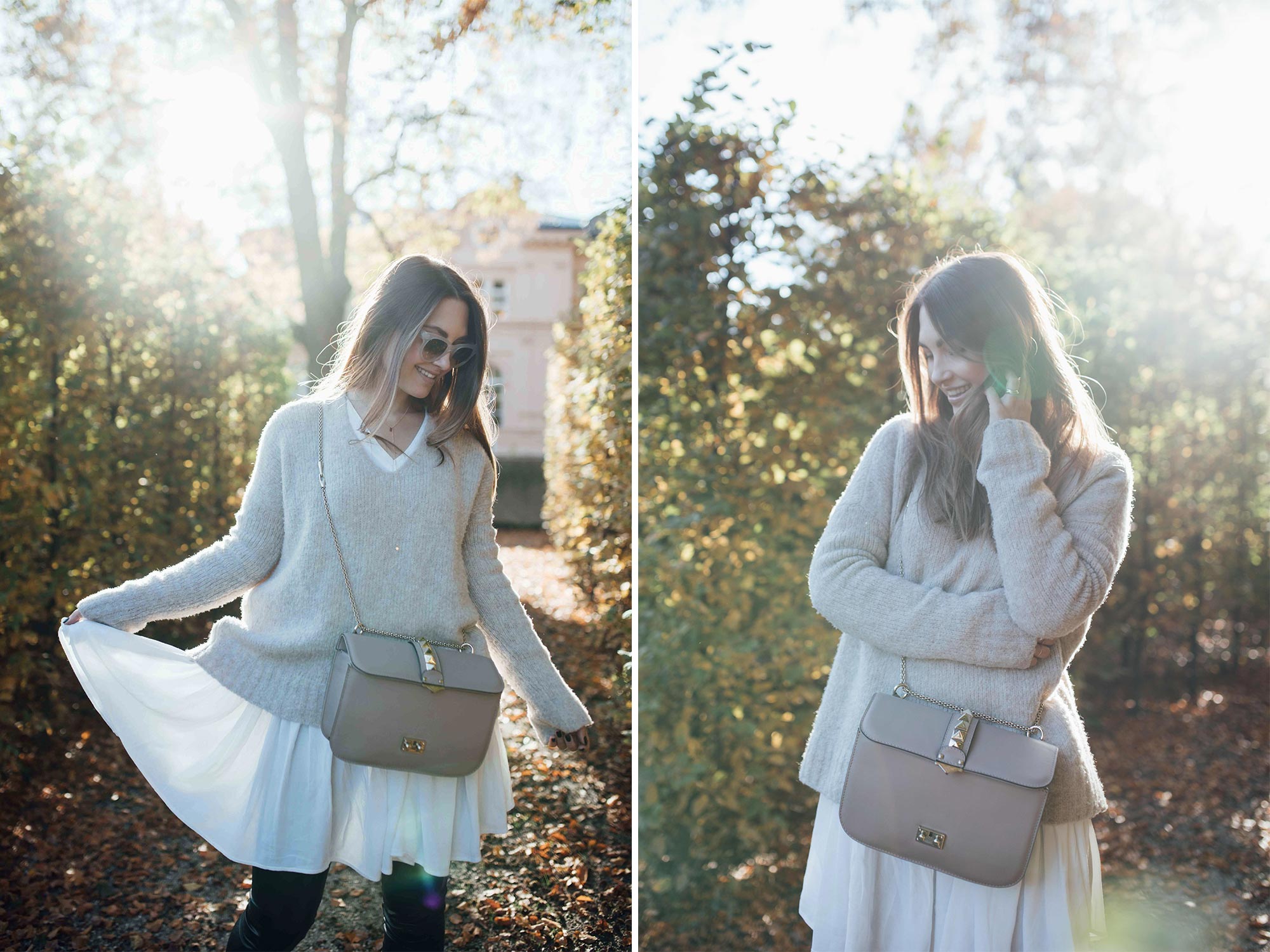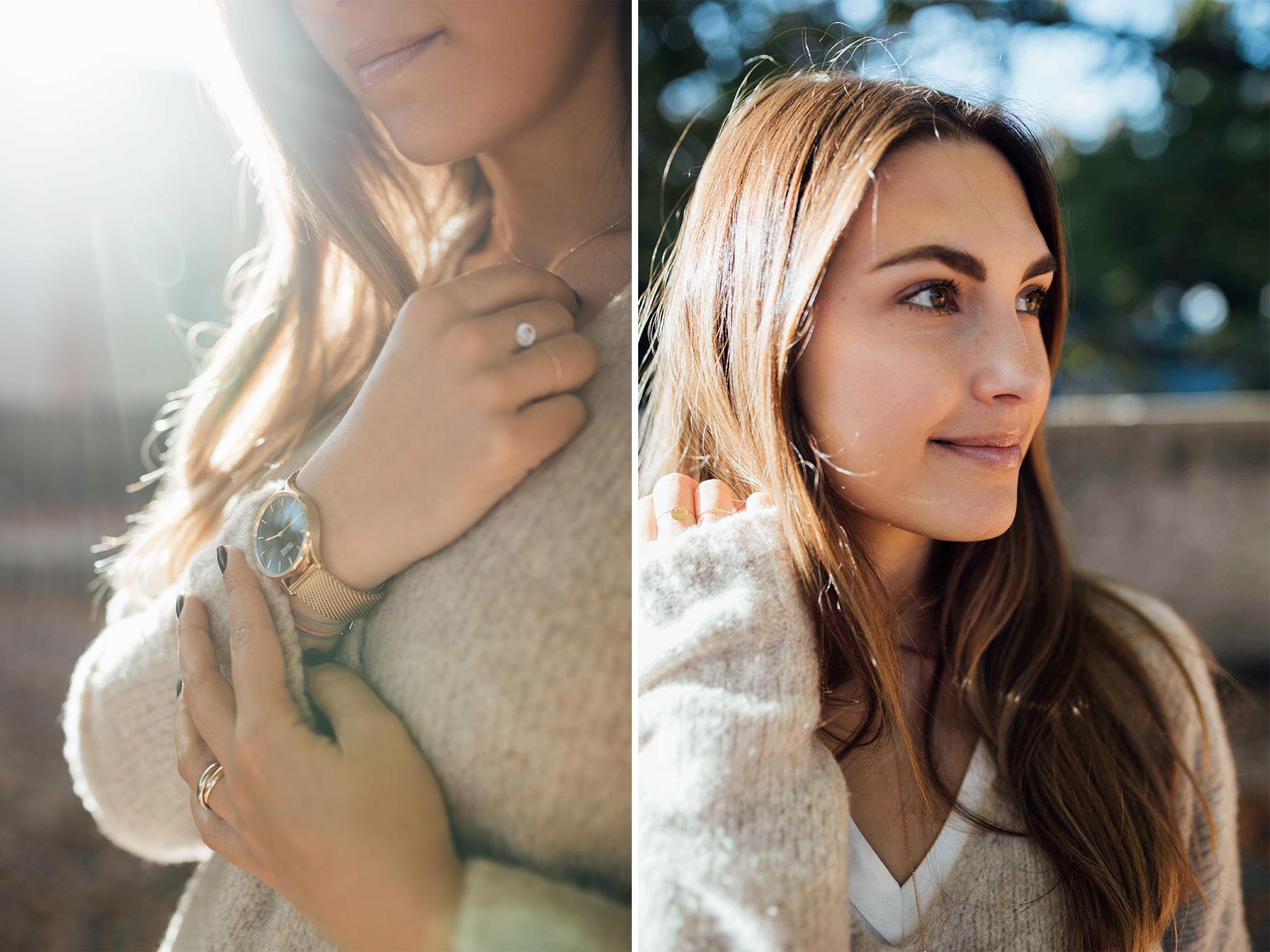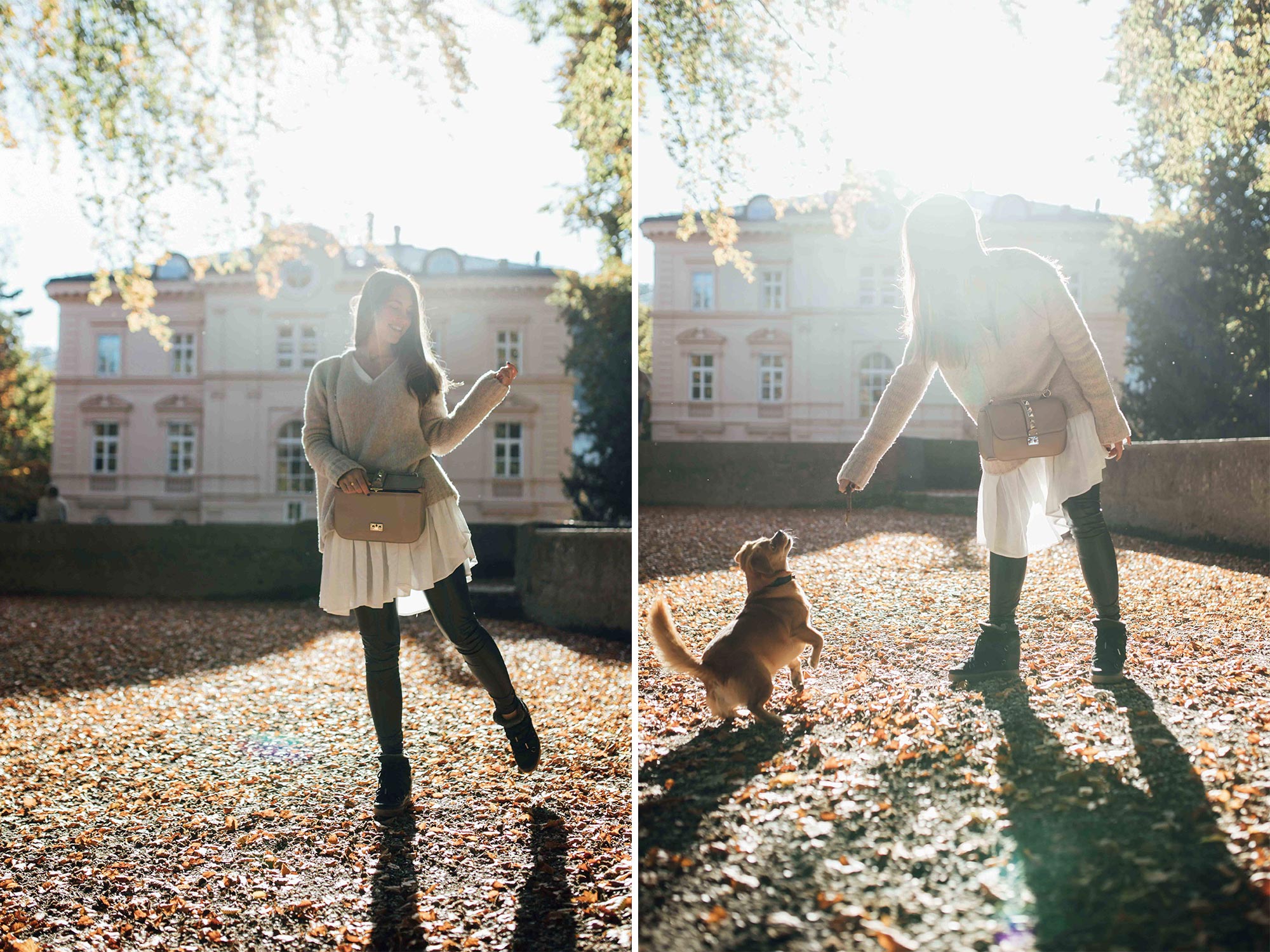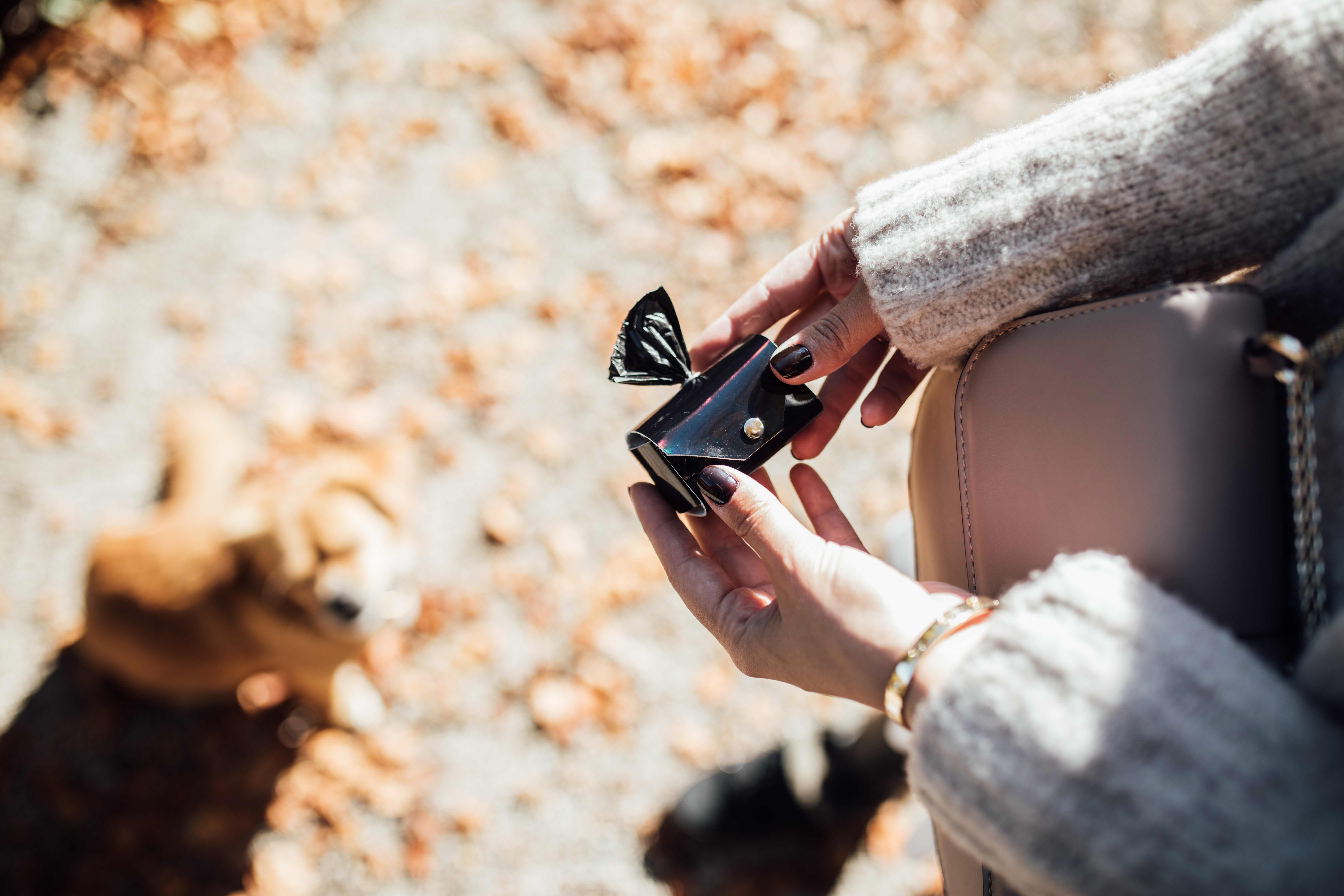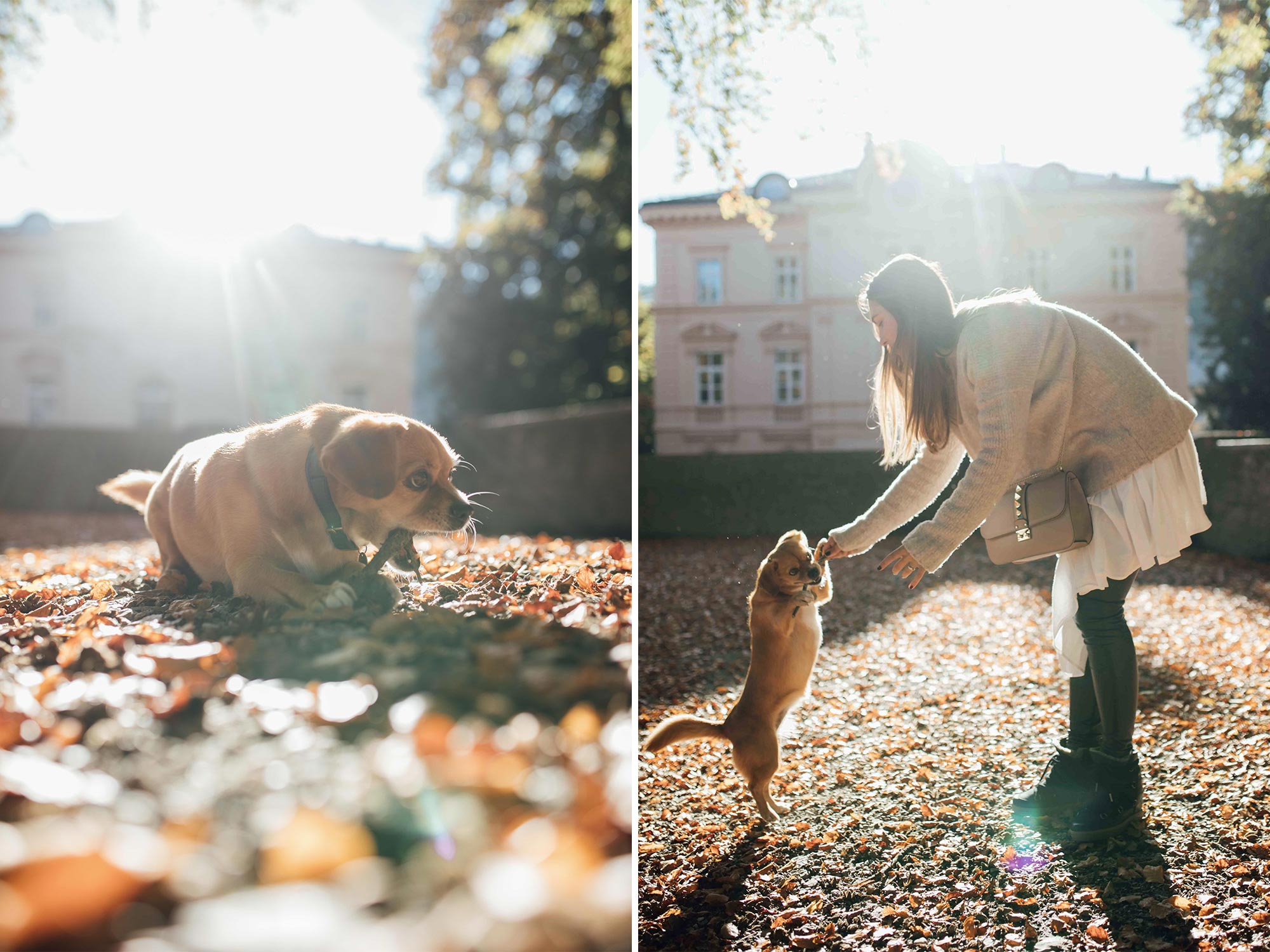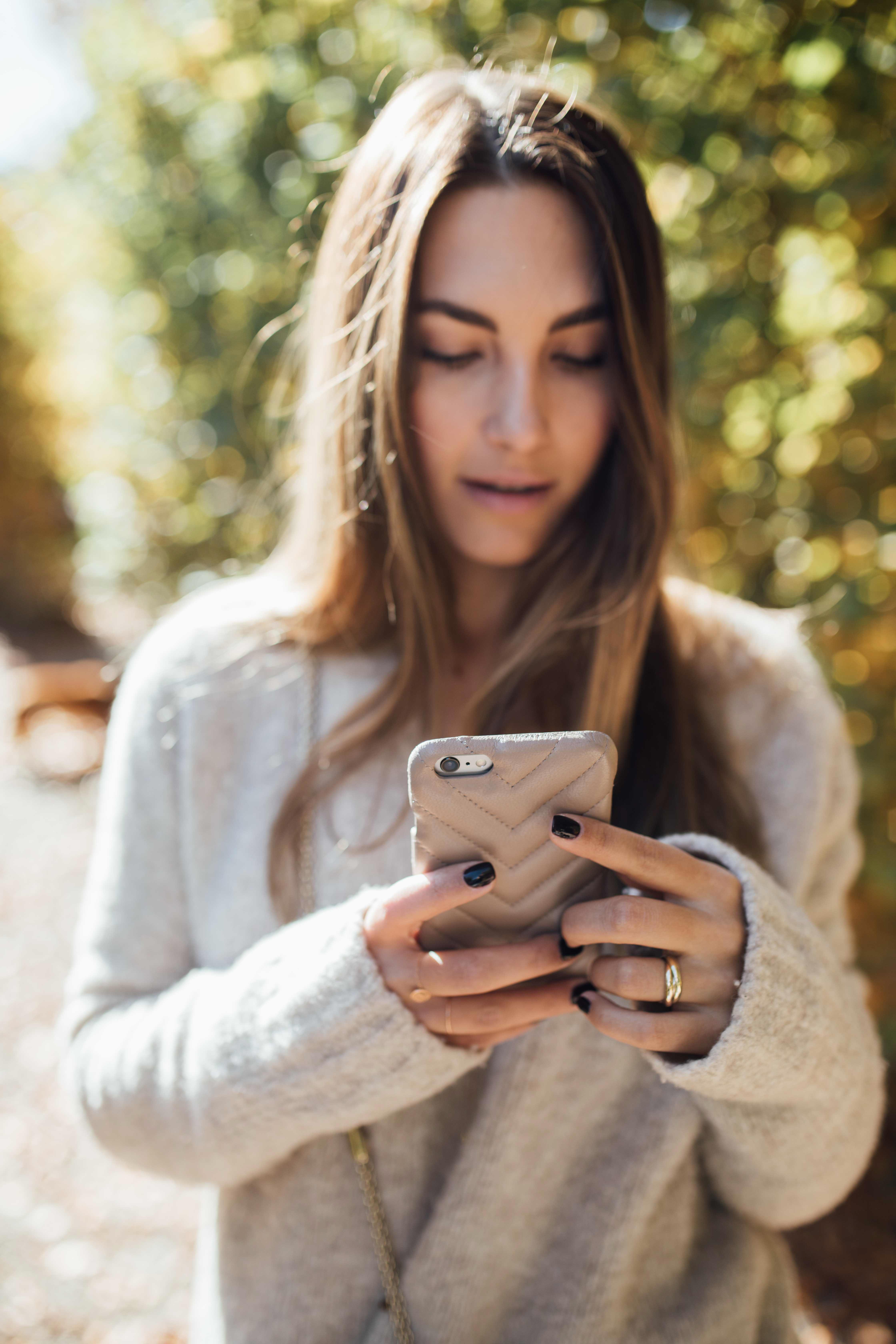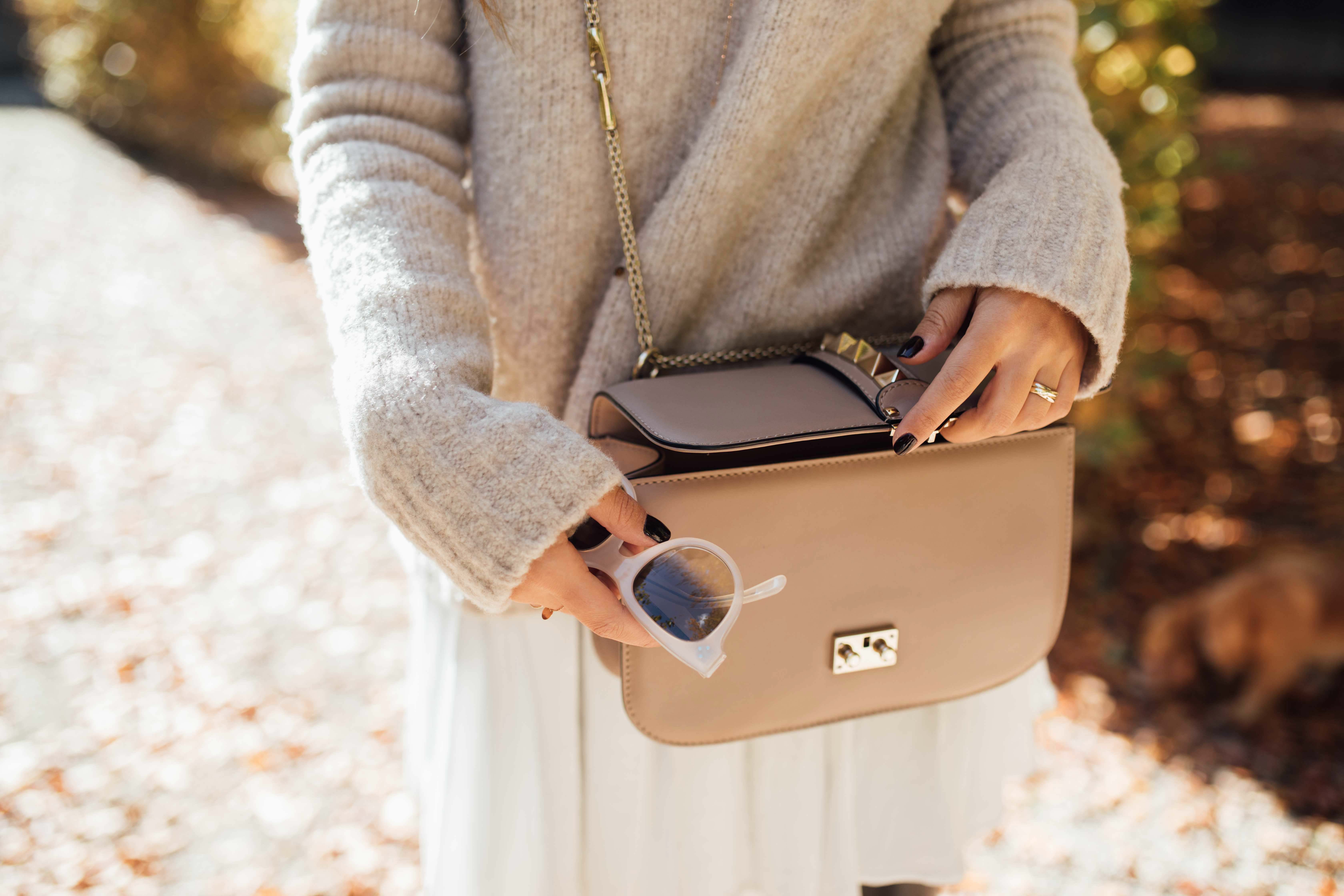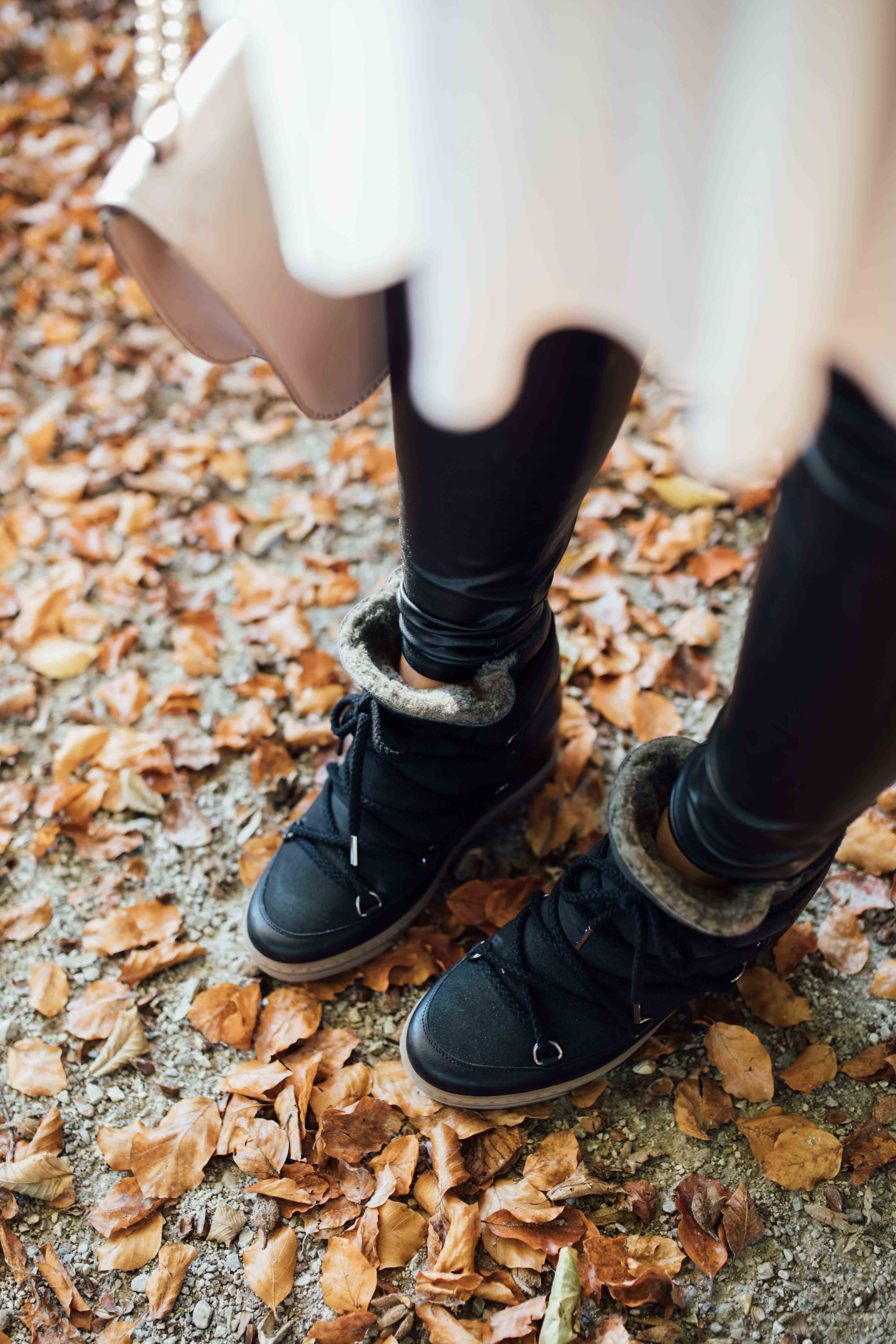 ---
Wearing:
EDITED – sweater & dress
ARITZIA – leather leggings
ISABEL MARANT – Nowles Boots
VALENTINO – bag
ANNA INSPIRING JEWELLERY – Eve necklace
NICOLE VIENNA – watch (use code "NINA" to get 15% off)
THE CASE FACTORY – phone cover
VERONIQUE GOODS – dog waste bag holder