Black Friday 2017: All The Deals You Need To Know
The craziest shopping days of the year are just around the corner, and although you guys probably know I always say "don't just buy it because it's on sale", I'm also always on the hunt to score great deals… So just in case there is one or the other thing you have been eyeing the past couple of weeks, this Friday might be your chance to seal the deal while saving a bunch of money. 
On Black Friday last year I splurged on this little beauty here, which has been on my wishlist for the entire year. There are a few things on my mind this year as well which I'd like to get (not just for me: Christmas is around the corner, too!). I don't want to get my hopes up too high though, sometimes certain pieces are sold out very quickly… So if there's something in particular on your shopping wishlist, make sure you hit the buy button fast.
As always, I've been browsing my favorite shops for you and checked all newsletters and websites for promo codes. Here's the first batch to share with you. Happy Black Friday everyone!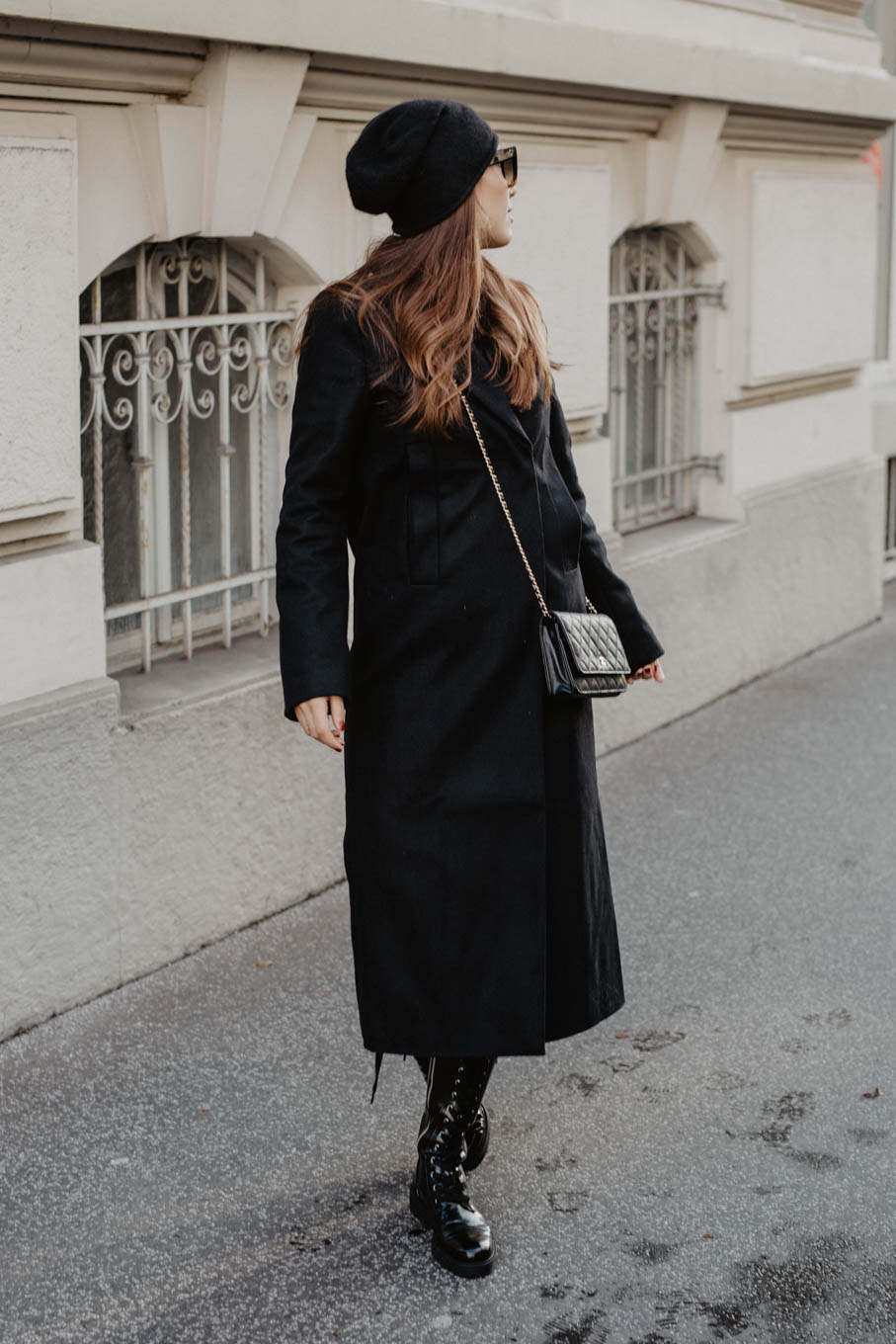 All the promo codes you need for Black Friday:
---
DOUGLAS
up to 40% off selected products
code: see website (here)
---
WEAREFLOWERGIRLS
save 25% on any order
code: BLACK (here)
---
CLINIQUE
20% off everything (except sale & charity products)
code: MINUS20 (here)
---
CLOSED
30% off the entire (!) fall/winter collection
code: see website (here)
---
WESTWING
up to 60% off selected items
code: see website (here)
---
FARFETCH
10% off full price items
code: 10BF (here)
---
Matching to this mental shopping day, I chose to take it quite literally and dressed all black. Some of you might recognize the long black coat from my wishlist – it finally arrived and has been my favorite companion for those cold days the past two weeks. Although my intention was to wear more light colors this winter, I still see myself going back to good old black on black combinations from time to time. Some occasions are just made for black outfits – and that's certainly not only Black Friday.
PS: I'll make sure to update this list with codes in case I find some more great deals throughout today and tomorrow.
Also, if you're more of an "offline" shopper and happen to be in Salzburg, EUROPARK also has some great deals going on tomorrow and also the Designer Outlet Salzburg offers some cool saving deals this weekend.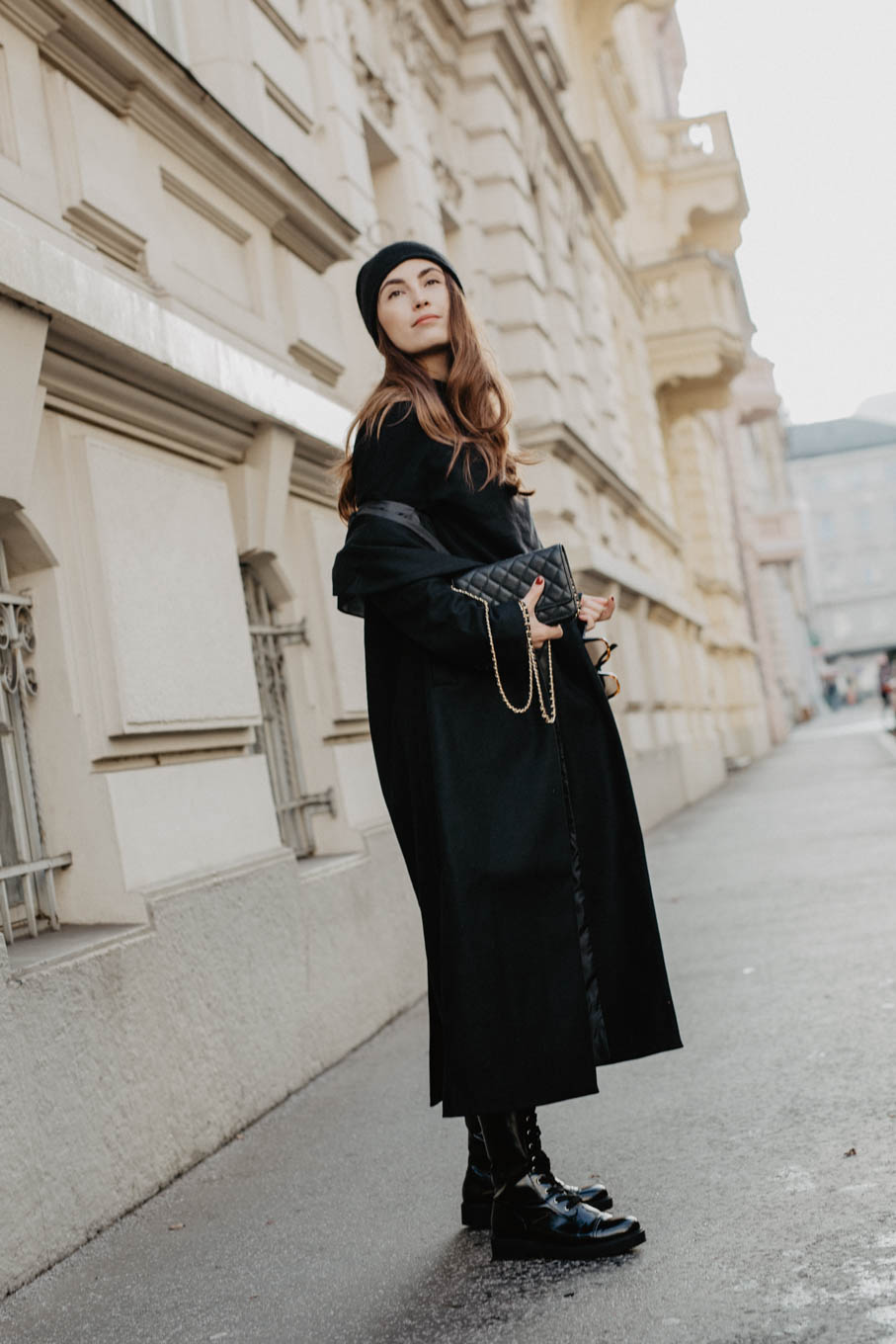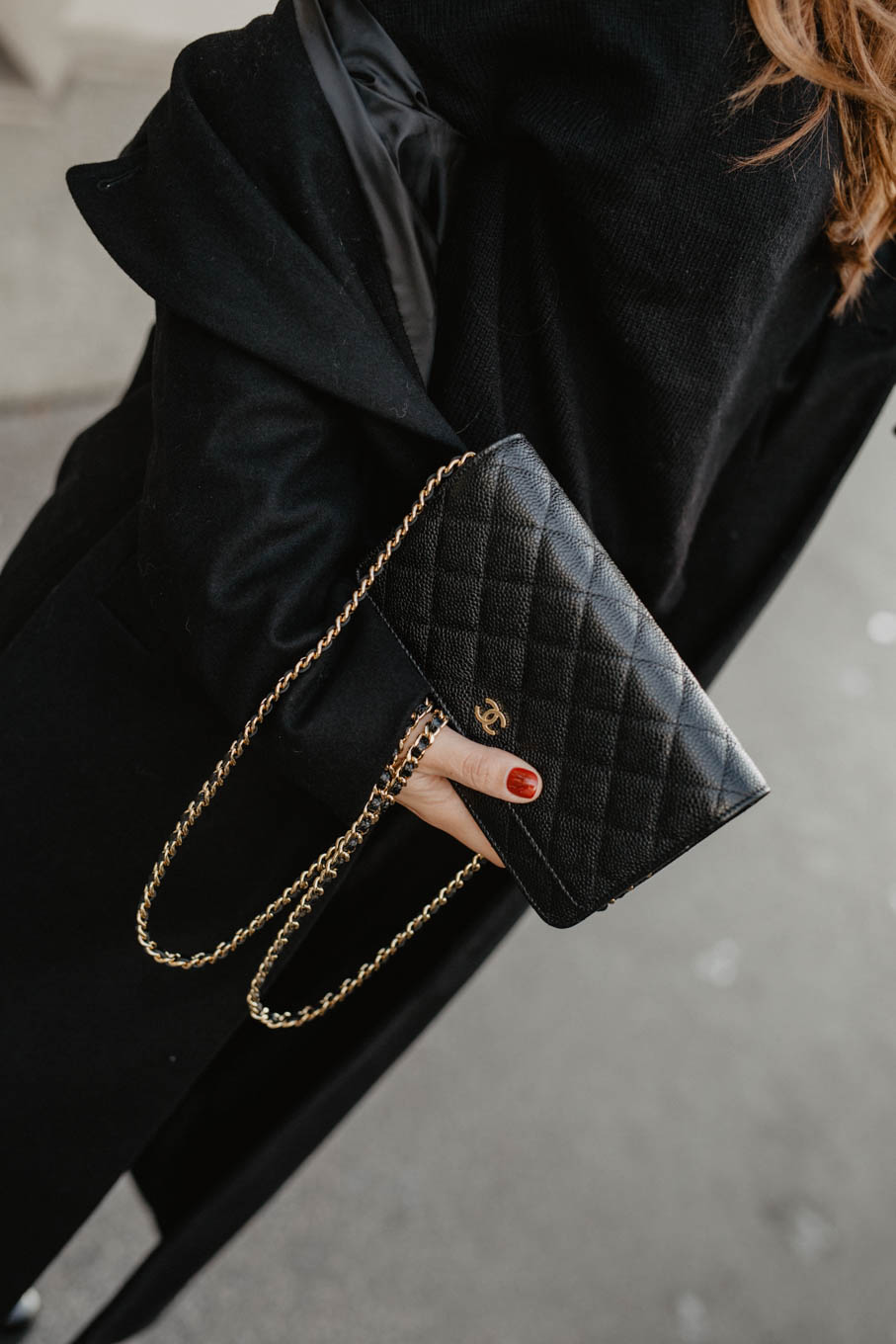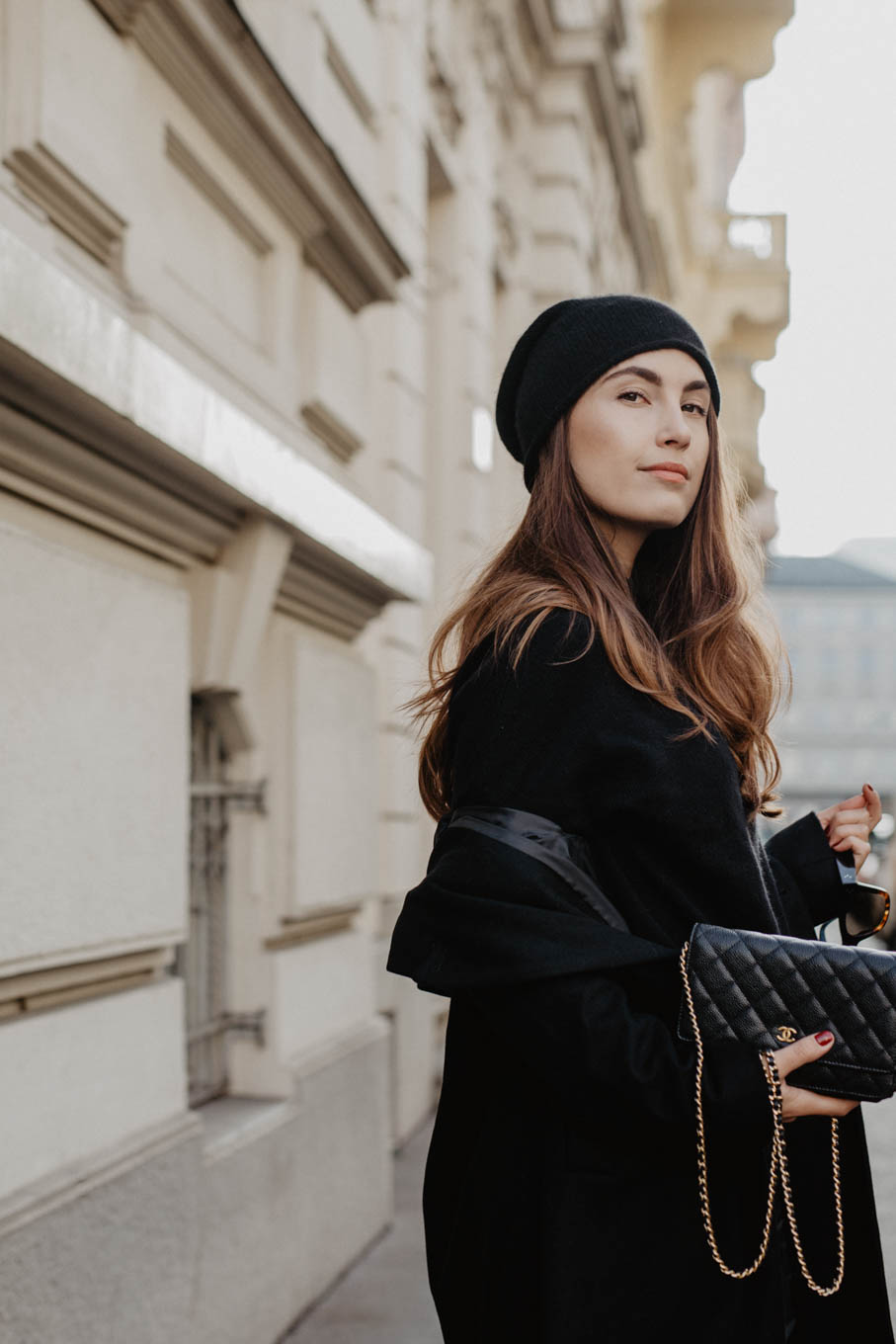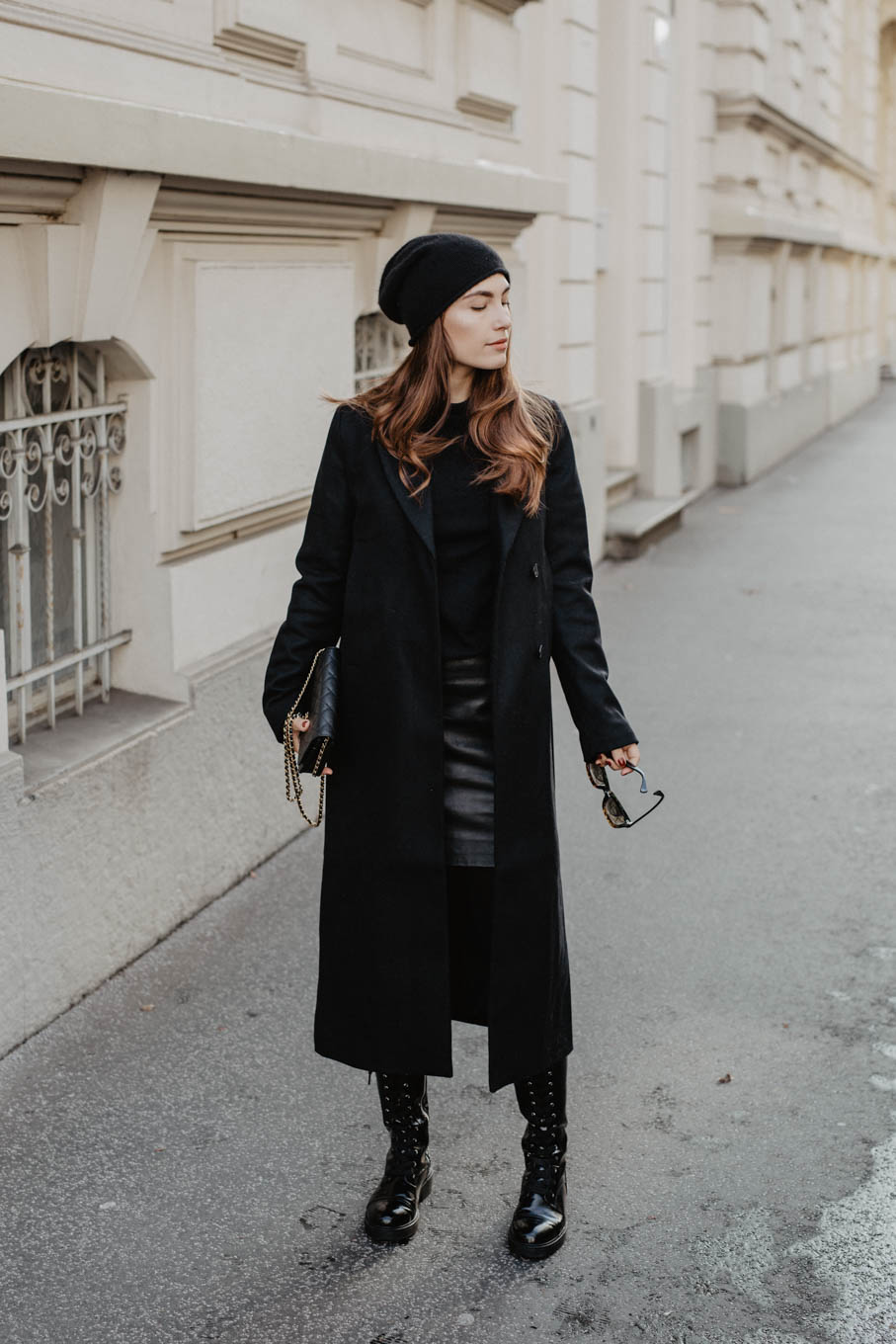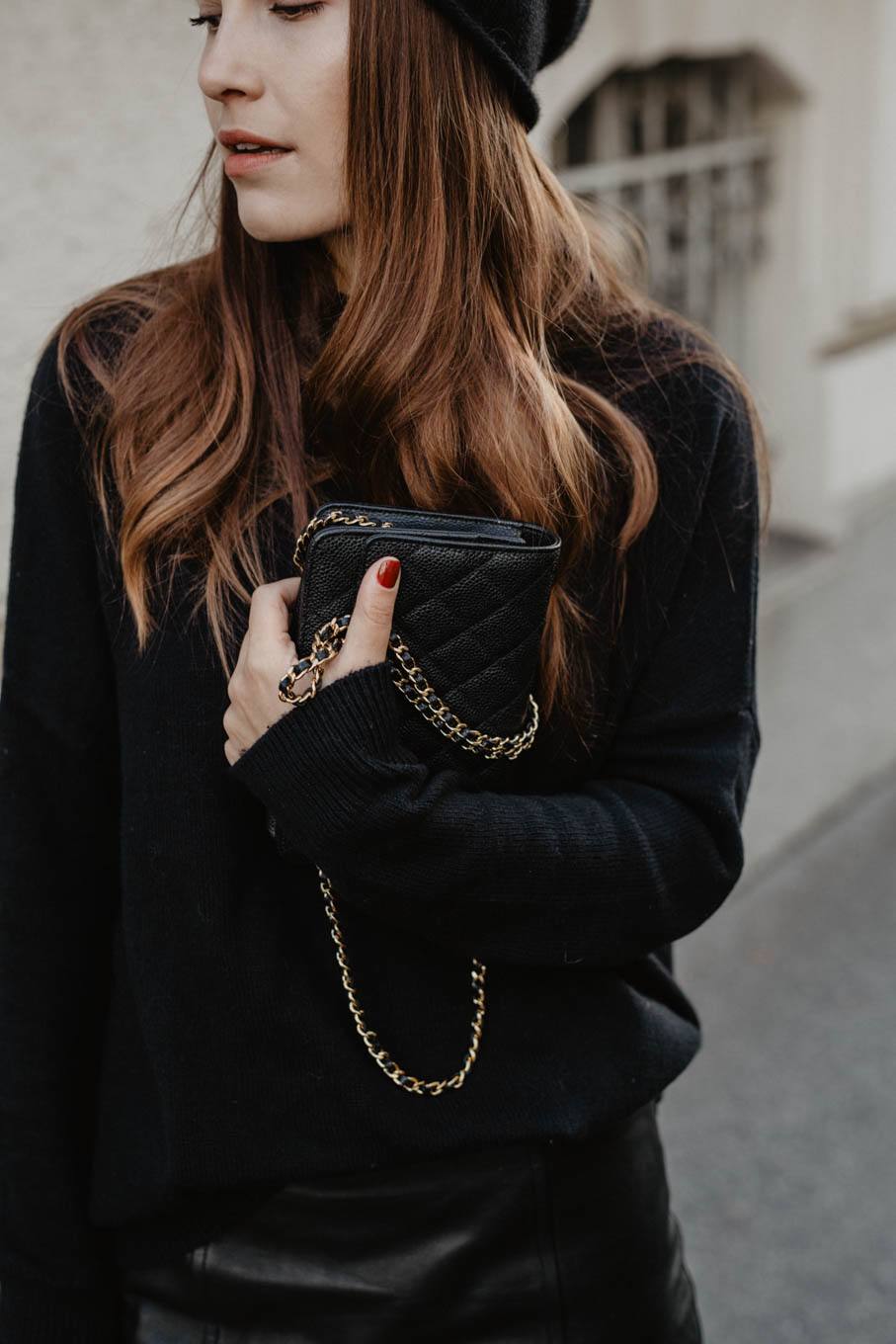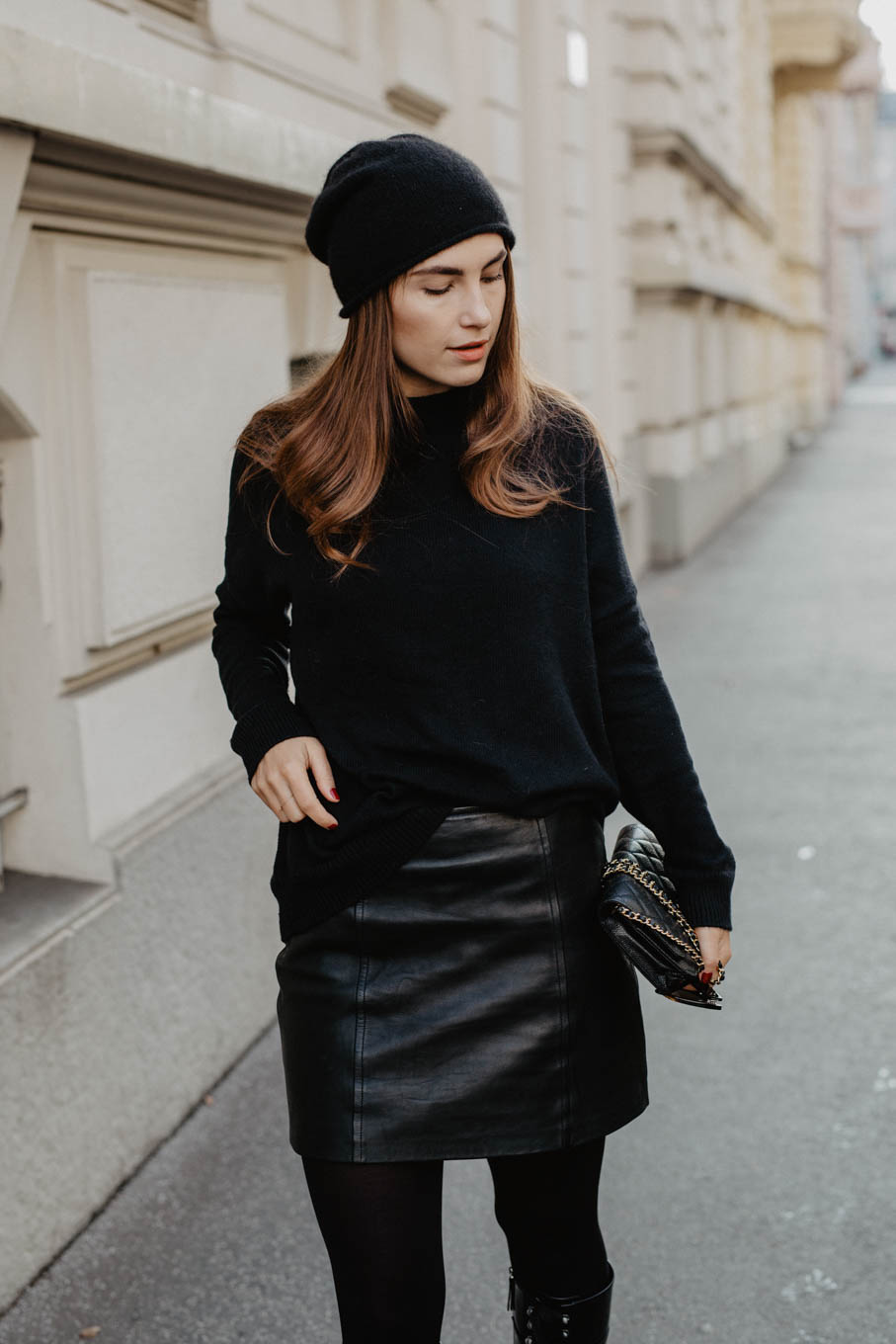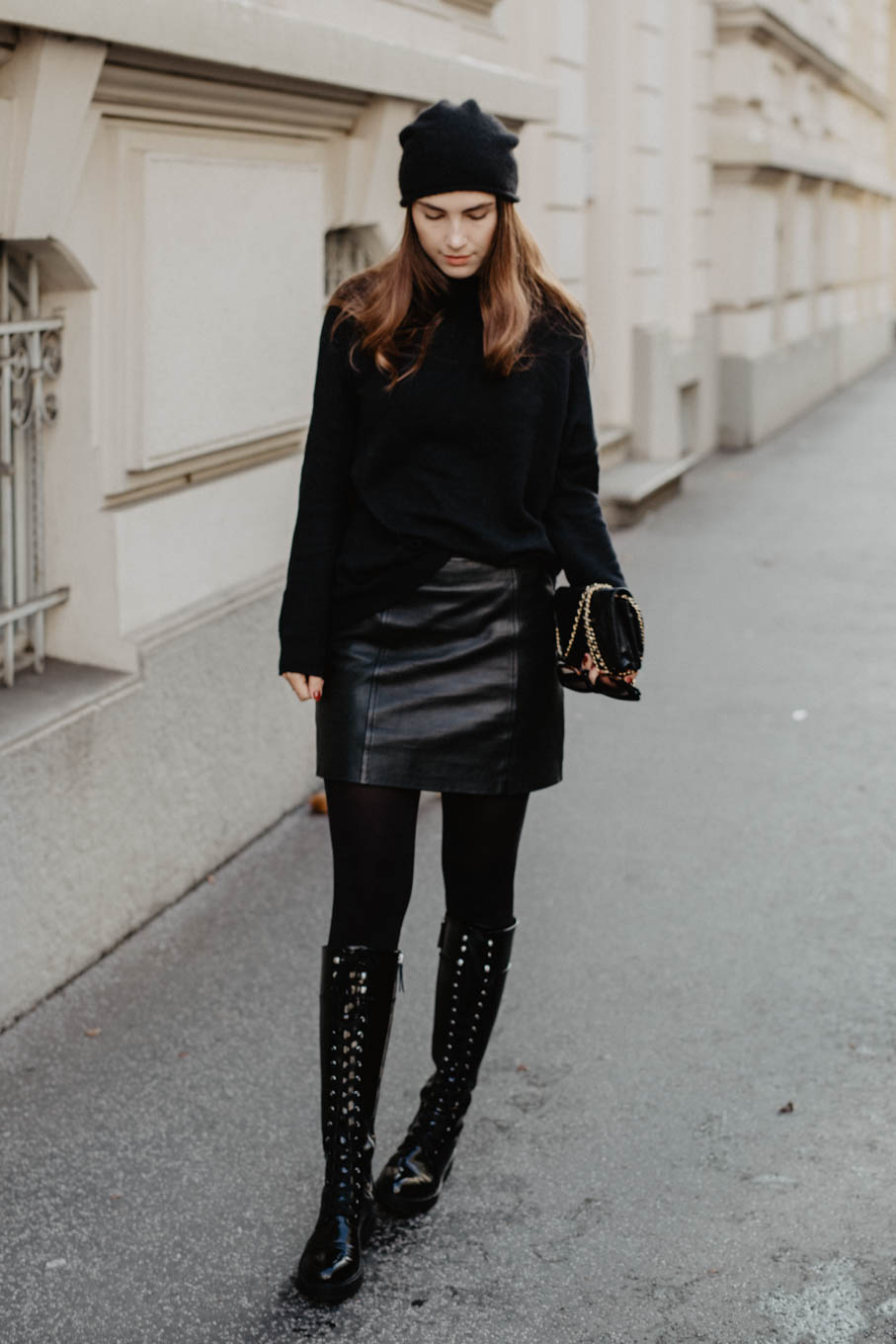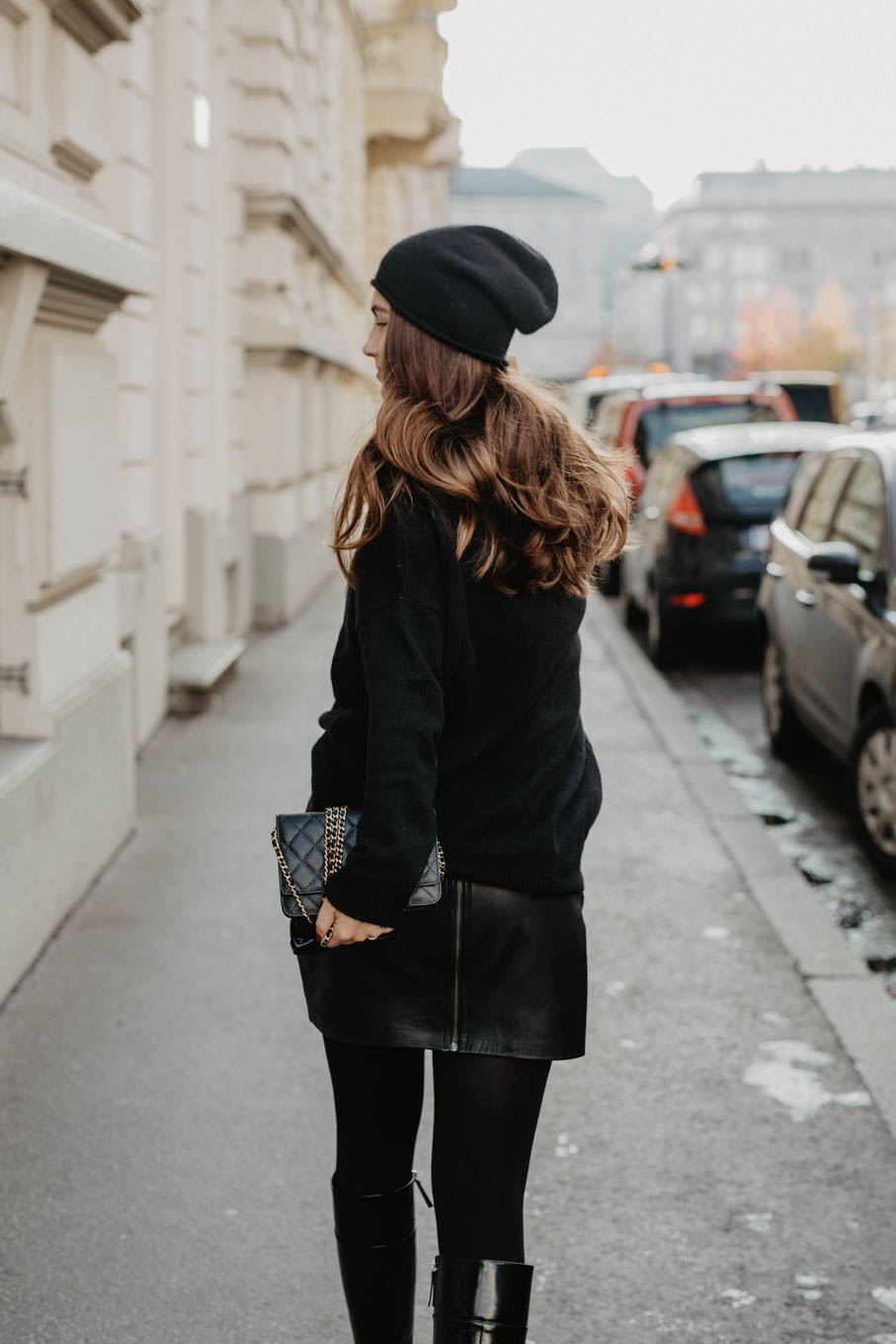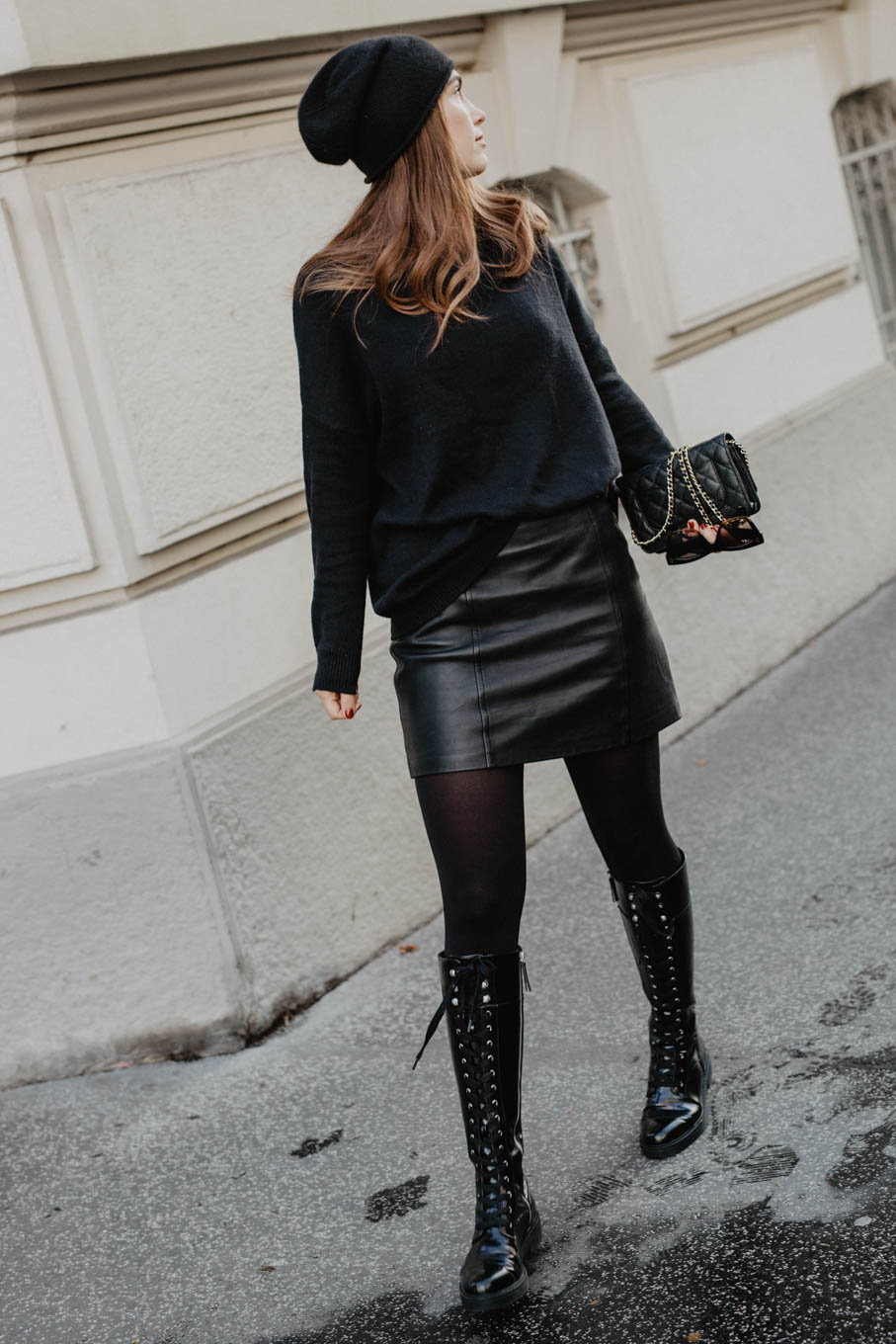 ---
Edited long coat // Edited sweater // Museum clothing leather skirt (similar version here) // Zara boots (similar here) // COS beanie (similar here) // Chanel WOC // Céline here
*outfit in collaboration with Edited.de