Crushin' hard on Bobbi Brown Crushed Lip Color
I'm not gonna lie: It took me almost all of my twenties and a lot of trial and error to figure out what kind of make up is complementing for my natural features. You know, experimenting with different kind of make up and techniques is fun and all, but at the end of the day there is this one look you feel most comfortable with. For me this definitely is a natural looking make up, a little bit of bronzer, rosy cheeks, just a hint of mascara, my naturally full eye brows and: Lipstick. Over the past few years I've come to the conclusion that I'm definitely more of a lipstick than lipgloss girl, so when one of my utmost favorite make up brands invited me for the launch of their new Crushed Lip Color lipsticks I was super excited about it.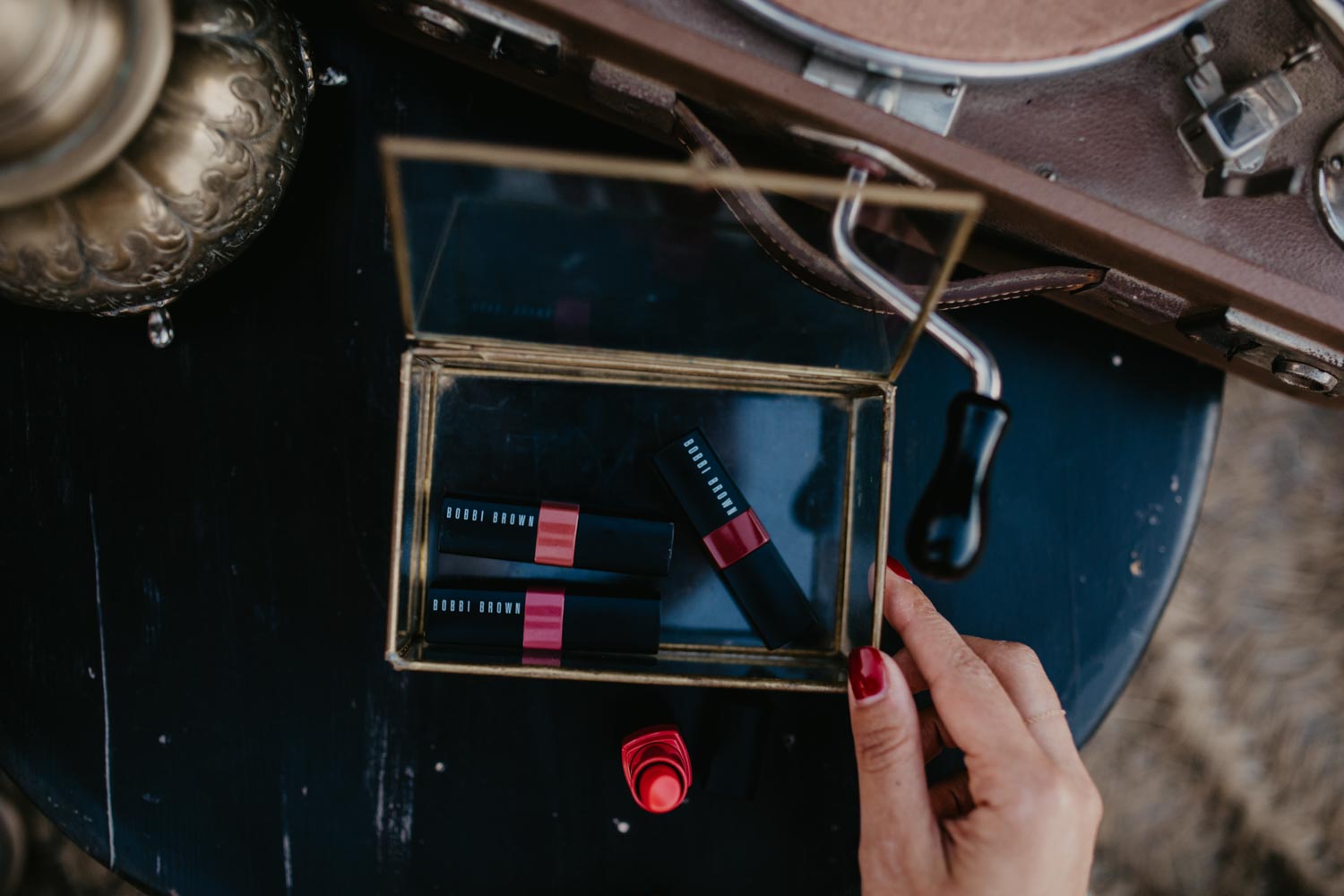 Fast forward four months, the Crushed Lip Color is one of my constant accessories in almost all bags I carry around. As far as I am concerned, it's THE PERFECT lipstick, and here's why:
First of all, let's talk about the fact that the lipsticks were inspired by the effortlessly cool and easy beauty routines of Bobbi Brown's girl crushes. Bobbi Brown is known for enhancing every girl's natural beauty and features – think undone beauty, a messy bun, radiant skin, natural brows and a bit of lipstick. Basically, everything I love.
With the Crushed Lip Color, Bobbi Brown made sure there is the perfect shade(s) for everyone. You can choose from 22 different colors and the shades span from nude hues, to fruity pinks and peach tones, to deep Burgundy tones and coral reds. This collection won't only make sure that there is the perfect lipstick for every girl, but also for every season! The lipsticks come in the classic sleek Bobbi Brown packaging, but don't you worry about not being able to distinguish the colors in case you're treating yourself to more than one of those gorgeous lipsticks: There's a color band around the center of the lipstick which corresponds to the shade inside.
You might think this just sounds like any other lipstick you've held in your hands before, but let me tell you: The Crushed Lip Color is not just your average kind of lipstick. Its USP is that it gives your lips this "blotted" effect you'd usually only get by smooshing the applied lipstick with your finger or by pressing your lips on a tissue. With this lipstick, you can spare the smooshing step. The finish is one of a kind: it's not matte, nor glossy, nor creamy. The feeling you have on your lips is more like the one of a balm thanks to the beeswax and vitamin E + C in the formula. Even though the texture is very lightweight and super comfortable to wear, the lipstick lasts for a decent length of time. The idea behind the Crushed Lip Color is that it looks lived in, or as if you've just been kissed, for a matter of fact. You don't need a lip liner to apply the lipstick, nor does it require a mirror – hence: You now understand why I'm saying it's the perfect lipstick to just pop in your bag and take wherever you go.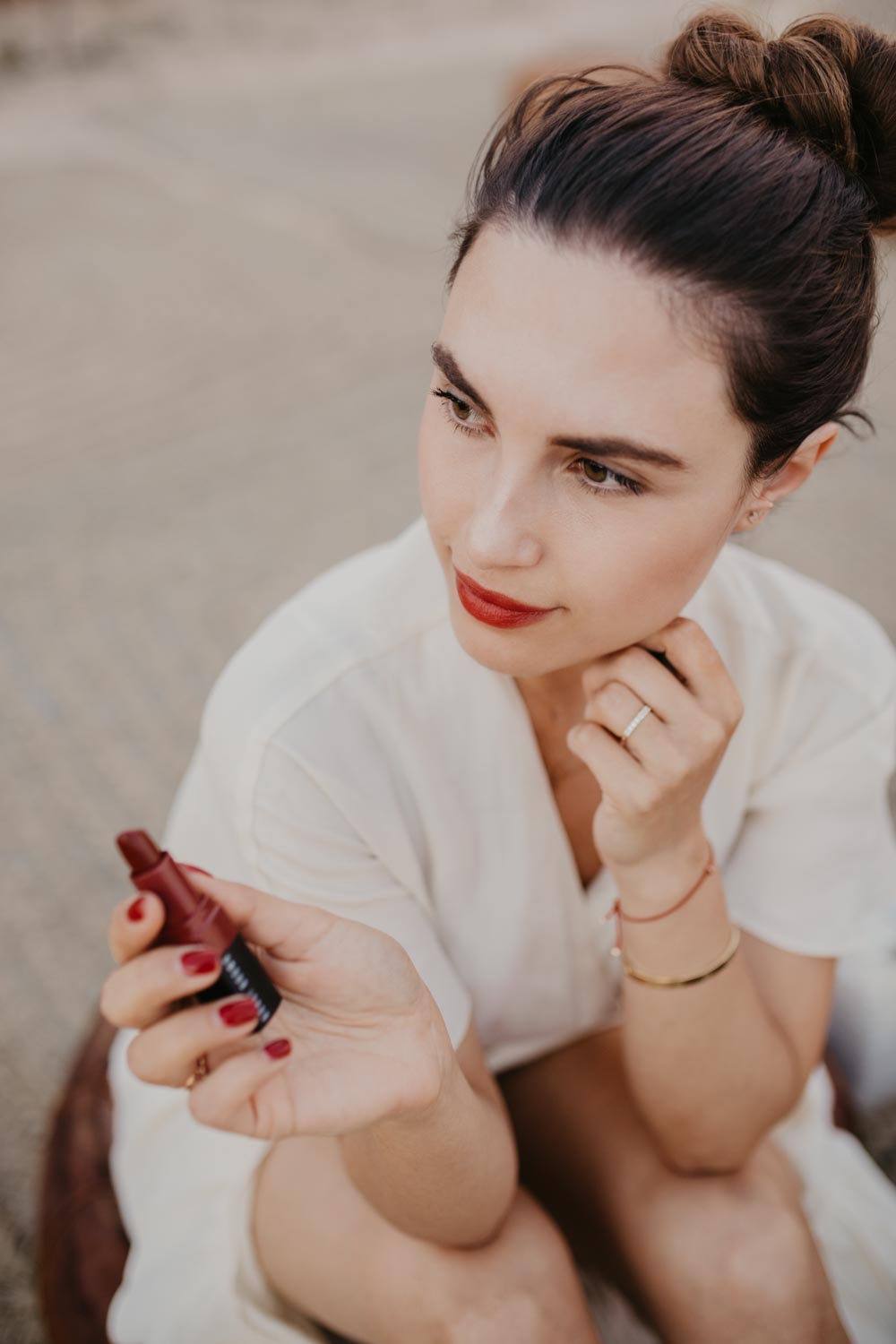 As I've mentioned before, when it comes to lipstick shades Bobbi Brown really went all out with their color palette. It's very hard to choose your favorites from the 22 colors available, but there are five colors I'm wearing on repeat most of the time:
"Bare" is my go-to choice for the perfect nude lip. It's classy, it's easy to wear with any look, it's not too brown, not too pink, and I think it's pretty safe to say that it looks good on everyone. The color I'm getting most questions about when wearing it definitely is "Cali Rose". There is something about this subtle shade of pink that makes me feel on vacation right away. It works with a pair of denim as well as with an elegant evening gown. Also, another color I got a lot of questions about at the wedding of our friends last week is "Cherry". In my humble opinion, it's the perfect kind of red – it's not too bright, nor too dark, and it's pinkish hue makes your teeth super white. Definitely on of my favorite colors! If I feel like a bolder color, my choice is "Crush".  When you see the color of the lipstick first, you'd assume it's very bright. Once it's on the lips though, it turns into the perfect hot pink shade, which is just right for summer. Another one of my favorites is "Babe". First of all, I love the name. But even more importantly, the shade is something in-between Bare and Cali Rose, which makes it the ideal choice on days when I can't really decide which one to choose. Each of the lipsticks costs 30€ and they are available here – in case you feel like filling your shopping basket aka make up bag with some new goodies. I know you do! It's cool. You deserve it.
There are so many more colors to try out and fall in love with – so next time you're at a Bobbi Brown counter do yourself a favor and have a little swatch-party with these 22 pretty lipsticks. I'm very sure you'll be crushing as hard on them as me (pun intended). 
Speaking of Bobbi Brown:
For the launch of their new Make Up – the Skin Long-Wear Weightless Foundation – I had the honor to have my make up done by Eduardo Ferreira, who is director of Artistry at Bobbi Brown. I swear, it was one of the most beautiful make up looks I've ever seen on myself. Back then, I posted a photo of the look on Instagram and received many questions about the products that were used. So I thought I'd do a little graphic for you outlining all the products Eduardo used to create this look. I'm using most of these products daily, and if you're not familiar with BB yet, I highly suggest you do so asap. You won't regret it, that's for sure.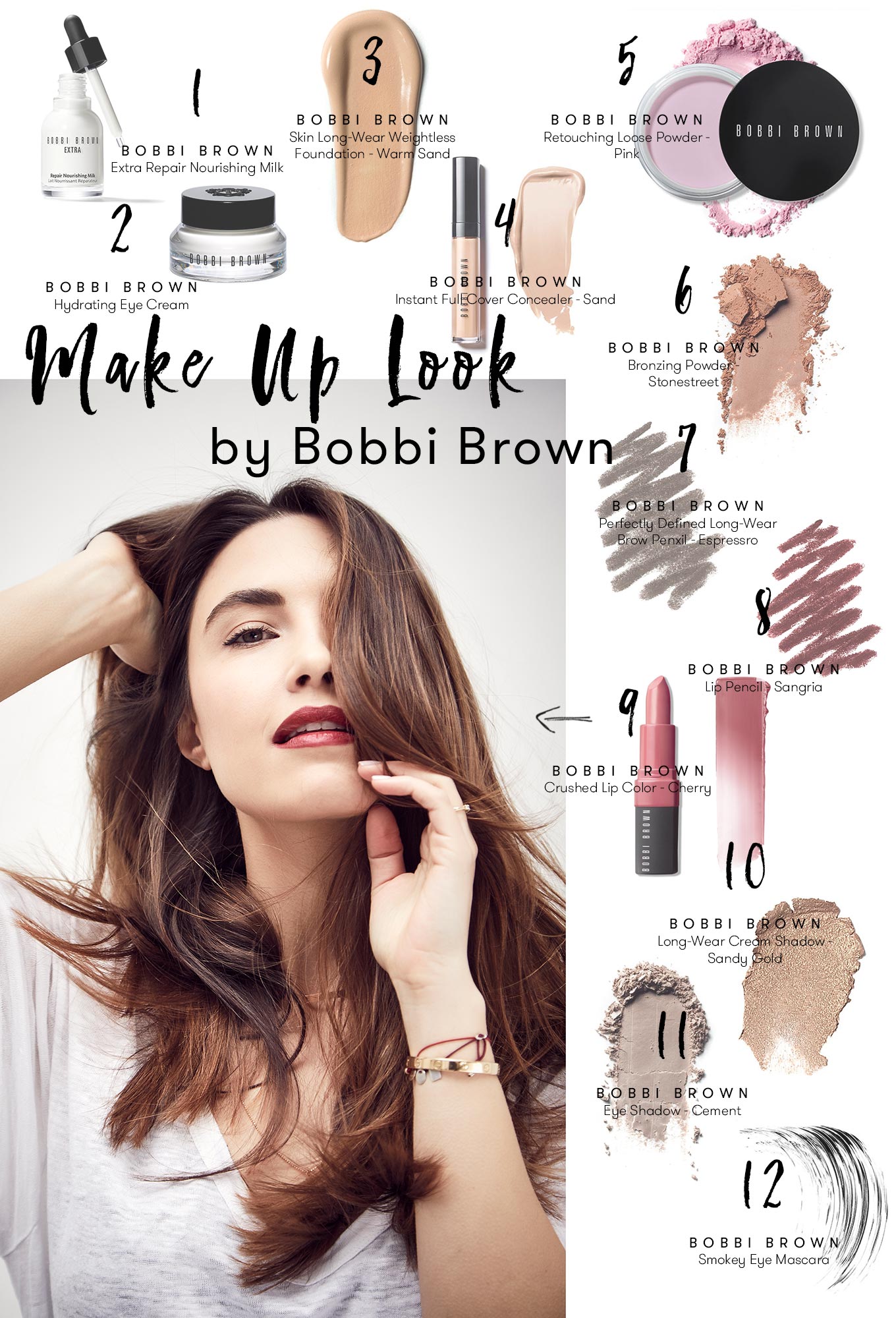 1 . BOBBI BROWN Extra Repair Nourishing Milk
2. BOBBI BROWN Hydrating Eye Cream
3. BOBBI BROWN Skin Long-Wear Weightless Foundation – Warm Sand
4. BOBBI BROWN Instant Full Cover Concealer – Sand
5. BOBBI BROWN Retouching Loose Powder – Pink
6. BOBBI BROWN Bronzing Powder – Stonestreet
7. BOBBI BROWN Perfectly Defined Long-Wear Brow Pencil – Espresso
8. BOBBI BROWN Lip Pencil – Sangria
9. BOBBI BROWN Crushed Lip Color – Cherry
10. BOBBI BROWN Long-Wear Cream Shadow – Sandy Gold
11. BOBBI BROWN Eye Shadow – Cement
12. BOBBI BROWN Smokey Eye Mascara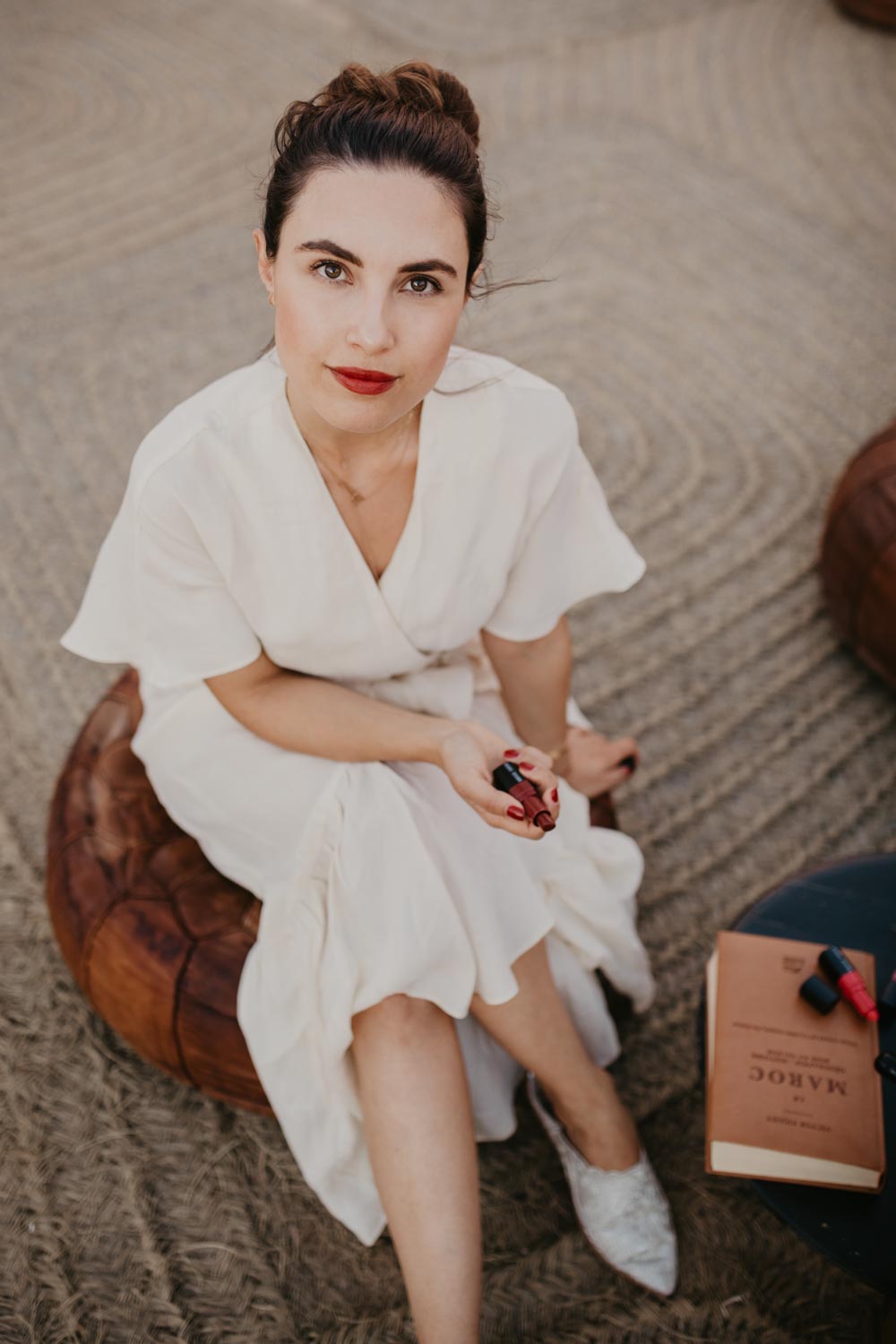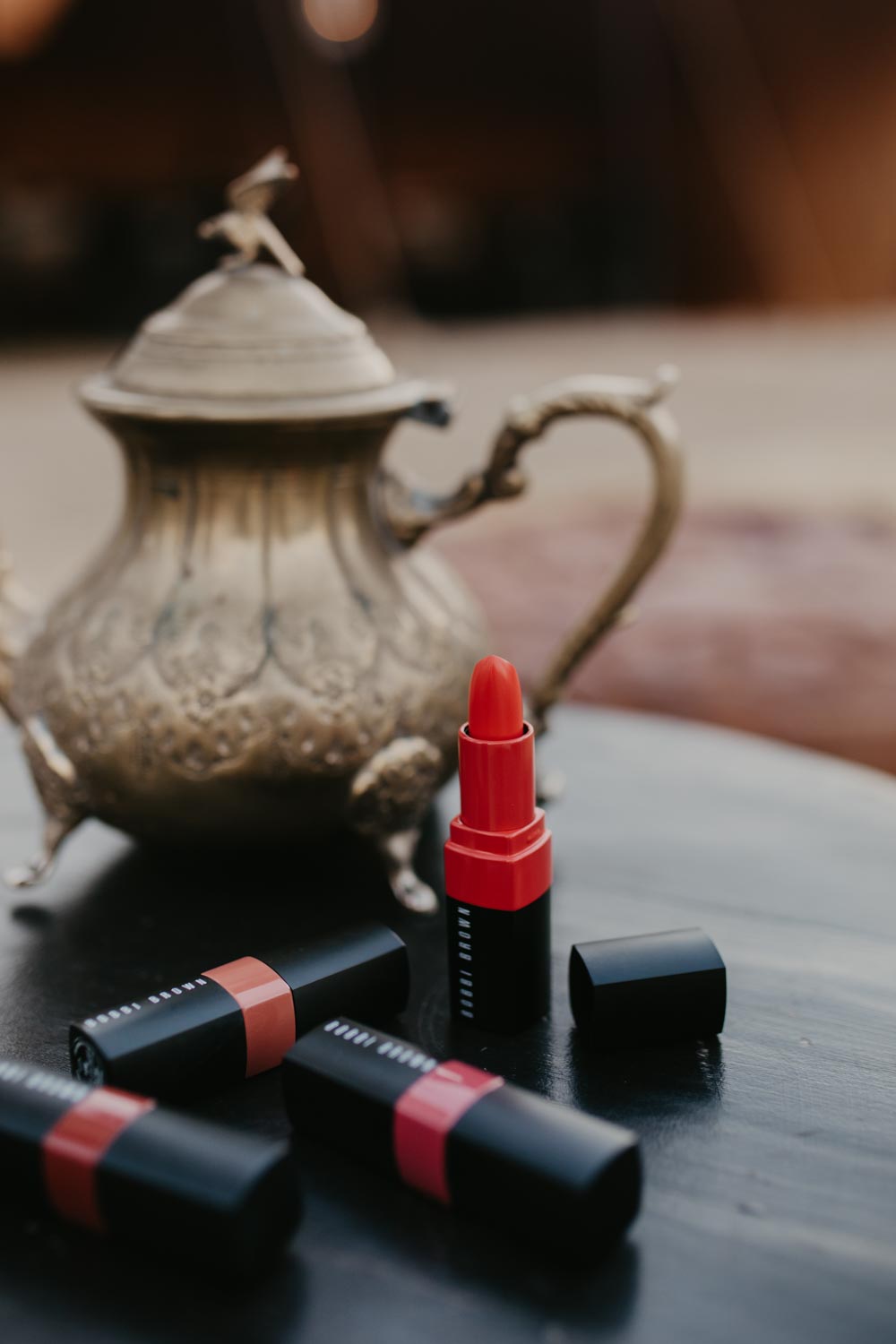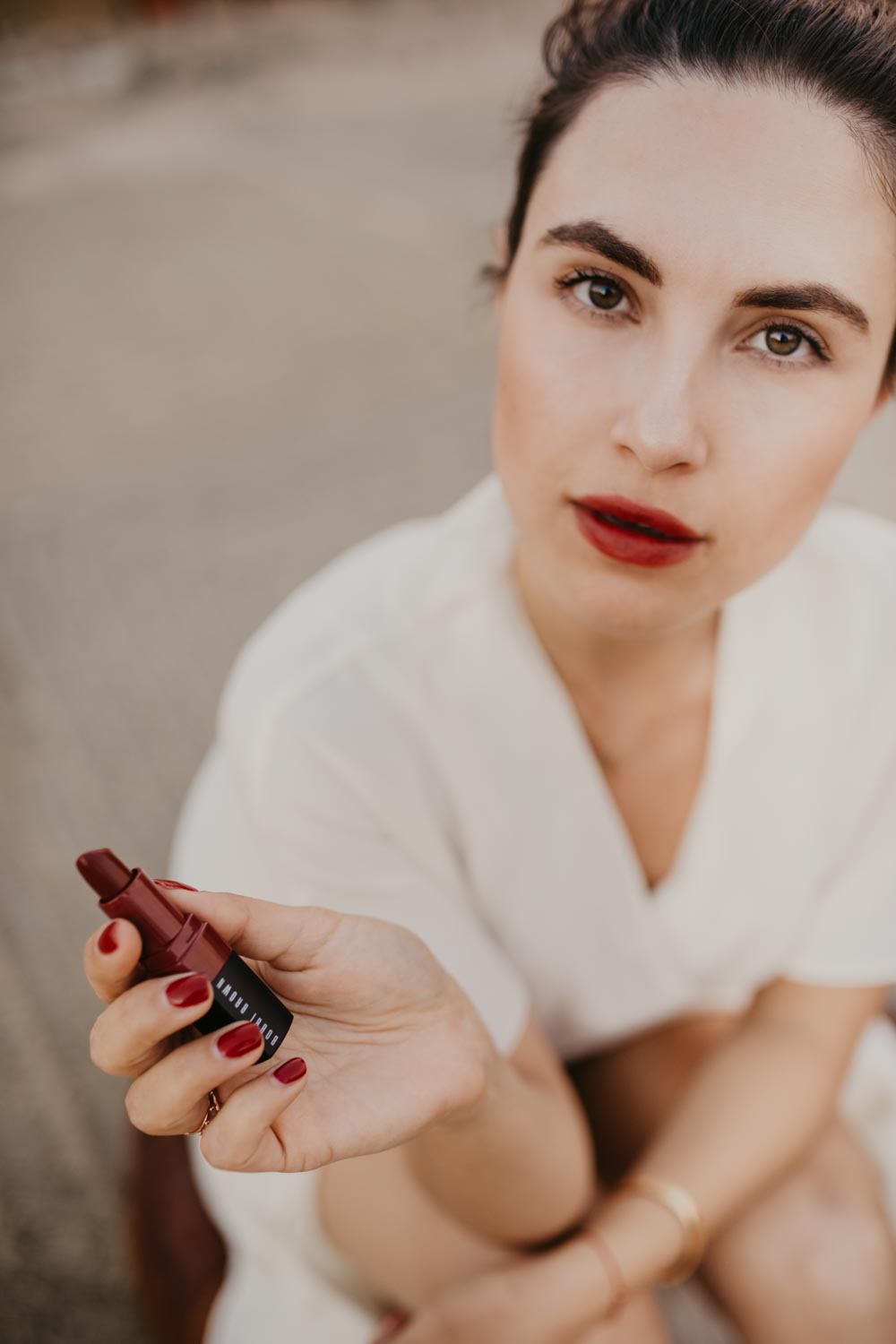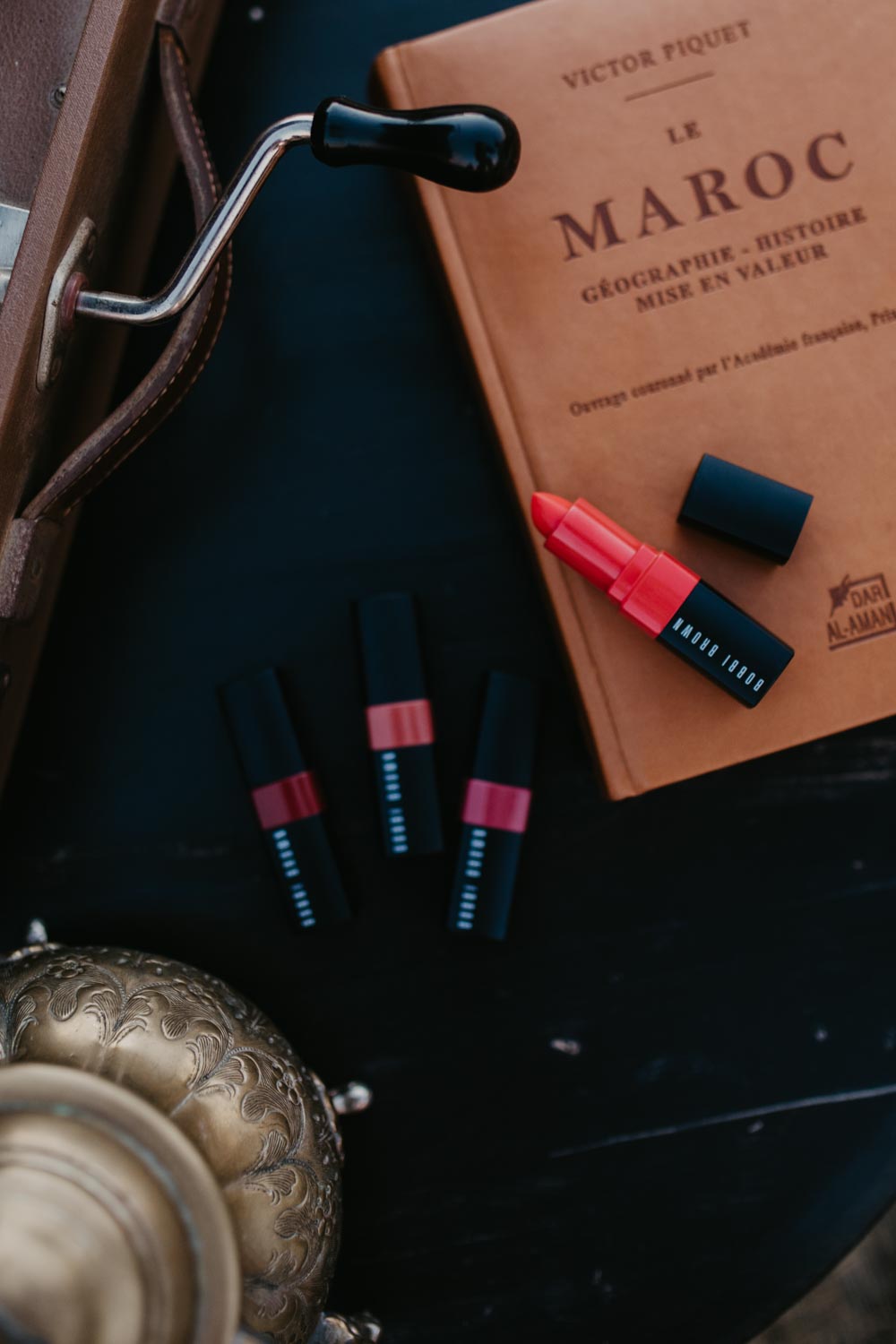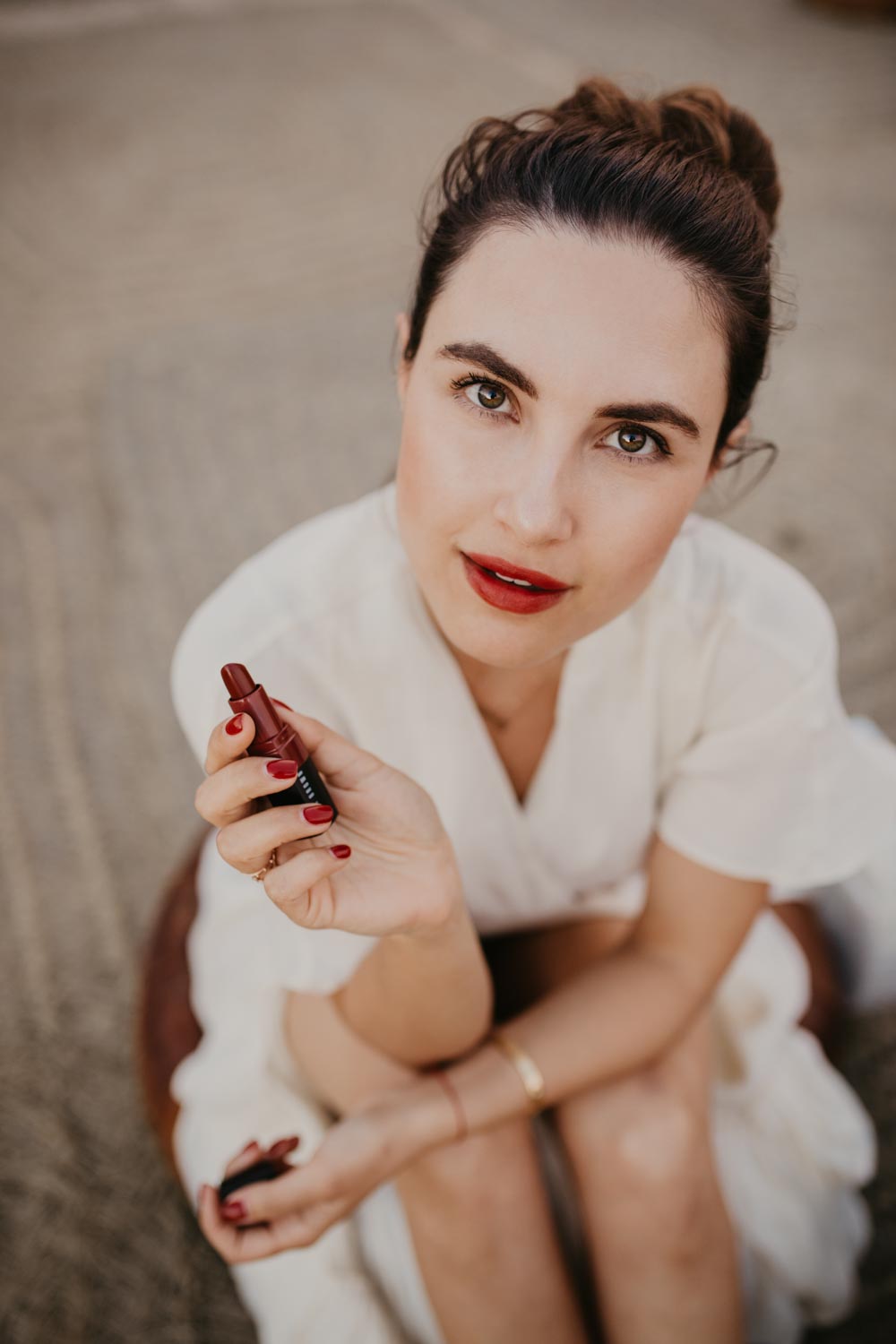 ---
in lovely collaboration with Bobbi Brown Austria