Capsule Wardrobe:
Summer Edition
Do you have any staple pieces that you find yourself reaching for over and over again? I recently scrolled through my Instagram page in search of a photo and came to the realization that there are certain items that I have loved for not only months, but years! Of course my style evolves, and certain years bring trends with them that I embrace, but know might not be part of my closet forever. Other items stay with me, and are the pieces I gravitate towards again and again. They're by no means ground-breaking things, but rather classic staple pieces that tend to go with so many other items I have, and can be styled multiple ways.
But how do you create a capsule wardrobe?
Choose your staple pieces
Some people know their style and stick to it, others have more difficulty finding what is uniquely theirs. I feel that there are a few ways to go about finding out what it is that you love wearing, no matter what. Two of my favourites are:
Pinterest
I remember when Pinterest became a thing for me and I began wildly pinning anything that I found even remotely cool. Over time I started editing my Pinterest boards and really honing in on what I liked, which is also when a pattern became clear: lots of neutrals, a mix of edgy and casual looks as well as more unexpected pieces thrown in. Narrowing down what you like about other people's style helps you in deciding what it is that might be missing in your closet (or needs to be pulled out and styled a bit differently again!). I know it's tempting to buy "it-pieces", but having a list of things that you'd love to have helps in buying and building the basis of your closet, and ultimately the staple pieces that you'll want to wear year after year.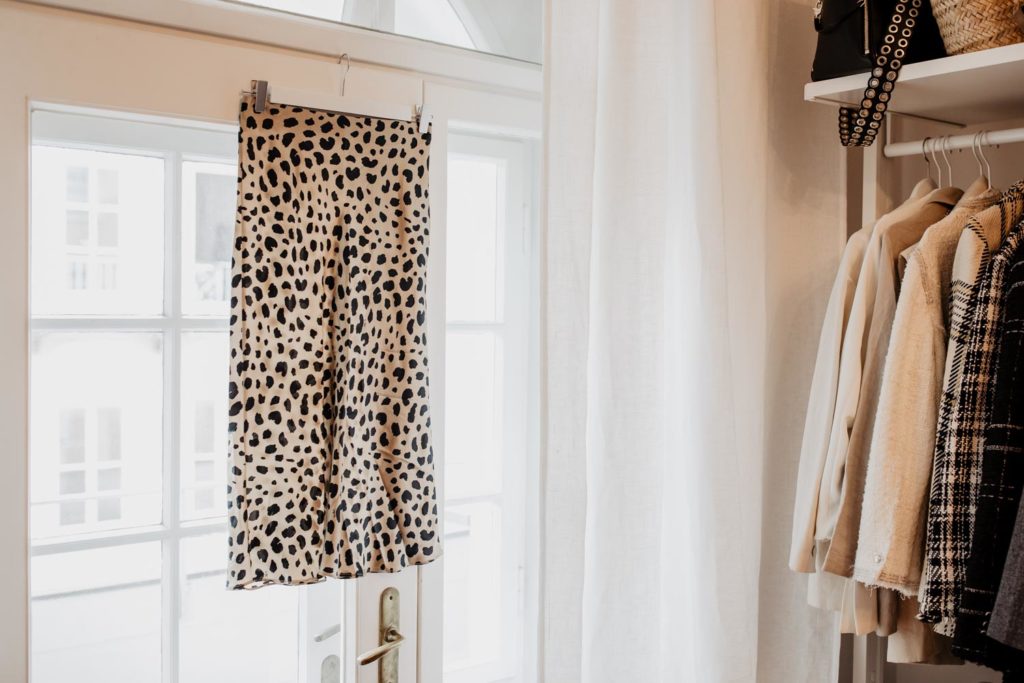 "I'm packing my bag and I'm bringing"
I'm pretty sure everyone has played this game at one point in their life and knows what I'm talking about! However, for me it's often a real-life scenario, as I get to travel quite a bit for my job. I've noticed that I tend to pack the same pieces anytime I travel (especially if I only get to bring hand luggage!). Having to decide what to leave behind also means choosing the items you really want to bring. It's kind of like a Kon-Mari method of finding what sparks joy, aka what's worthy of taking with you vs. what you can definitely live without. For you it might be a weekend-stay at your parents, or your summer holidays where that kind of decision comes into play (no pun intended!). Alternatively, you could also just go through your closet and decide which pieces you really can't live without, and which items you'd leave behind if you had to.
My personal summer closet staples
No matter how much (or little) my style changes over the years, there are pieces that stand the test of time. Some are real investment pieces (like my beloved Chanel WOC), others are high street finds that have kept well over years, and that I would buy again in a heartbeat, if I could. It just goes to show that staple pieces don't necessarily have to be expensive to last! I do like making sure that the items I buy are of a quality material (like linen, cotton or silk in summer, and wool or cashmere in winter), but other than that any brand can offer up staple items that will be loved over years!
Straw hat
In winter I tend to wear my beloved felt hats a lot more, but most of the time they're simply too hot for summer, so I've found that a straw hat is a great alternative that is easy enough to throw on before going out the door. Whether it's a simple jeans and t-shirt combo, or a trip to the lake – a straw hat really is such a versatile piece that suits a variety of occasions and outfits. There's an abundance of styles to go for, but my favourites are: the classic boater hat (seen here), a more structured wide brimmed option (worn here, here, and here), and a more relaxed one (like here, or here). My go-to shops for straw hats are Zara, Mango, and ASOS. If you've found a style that you truly love and can see yourself wearing 10 years down the line you could also invest in a higher-end piece, such as for example a beautiful Janessa Leoné hat.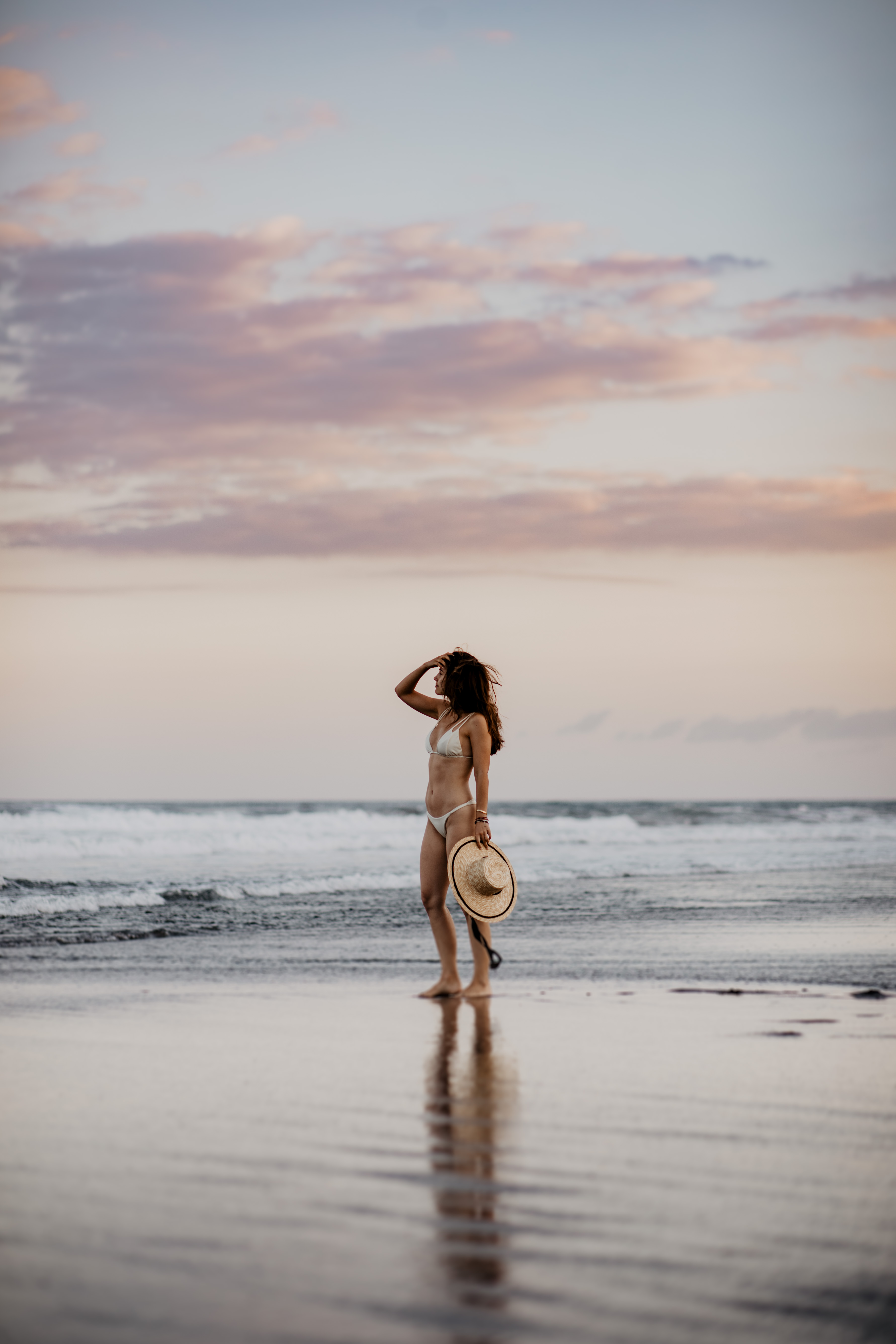 The linen blouse
One item that deserves its own category next to the other white blouses I love is one I've had in my closet for several years now: a linen blouse. Yes it gets crinkled once you wear it, but that's the beauty of it, too, no? It just gives an effortless look (and feel!), and can be paired with cute shorts and high-waited jeans alike. The one I love (and wear) most is quite oversized with a deep V-neck (as seen here, or here), but I've found a few options that I might also have to add to my closet, since I know they can stay there for a while.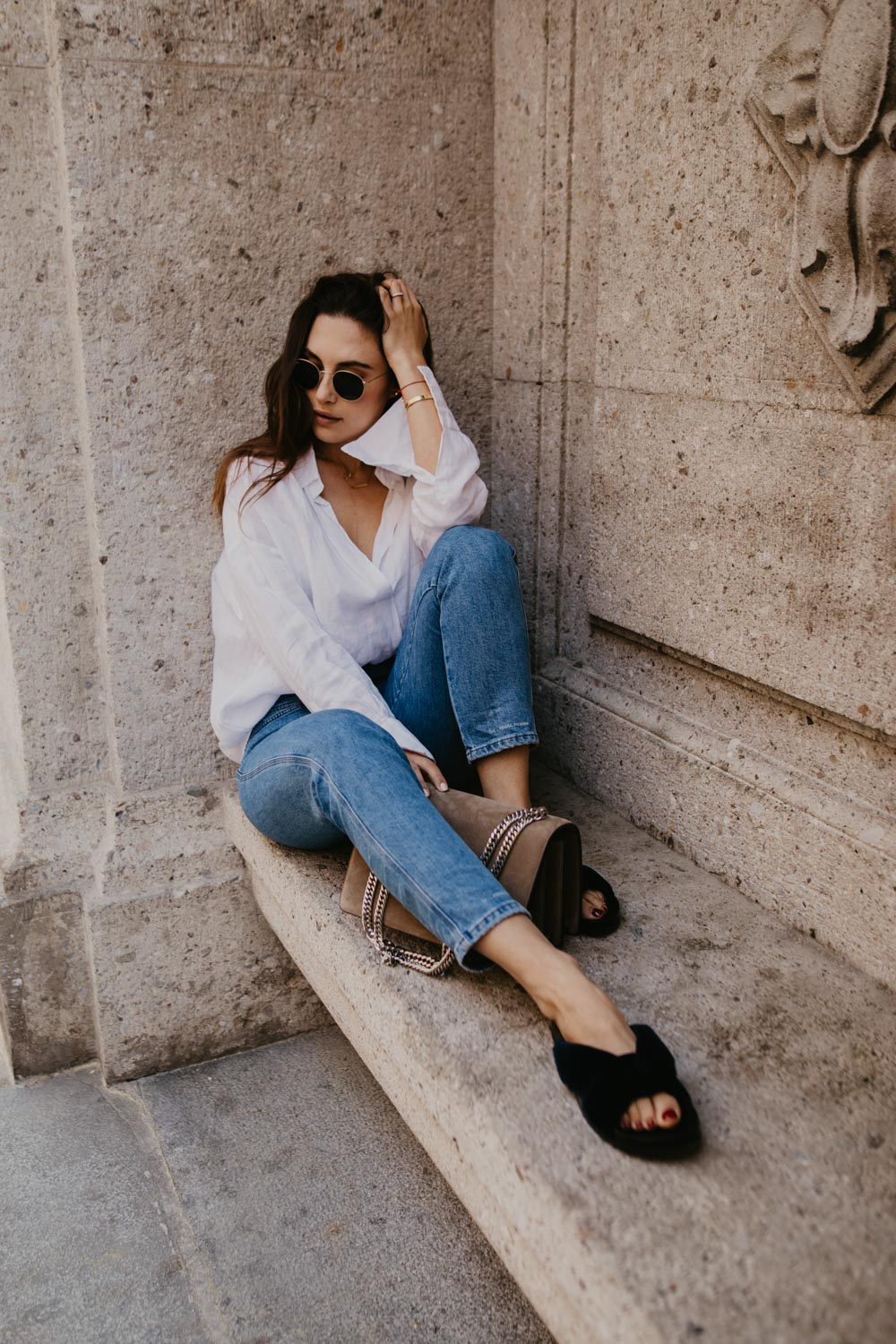 A white t-shirt
I feel like most people would say that that's a staple piece, but many don't even own one they like! Often times we'll just buy a white tee because it's a classic, but neglect the cut and material. There are so many options available, and – while it might sound silly – finding that one t-shirt that you like can be a little trickier than you'd think. However, once you've found the one you'll know why it was worth the wait! I personally prefer a more oversized look in both a round-neck V-cut (like here or here), but I do have a tighter round-neck option, too.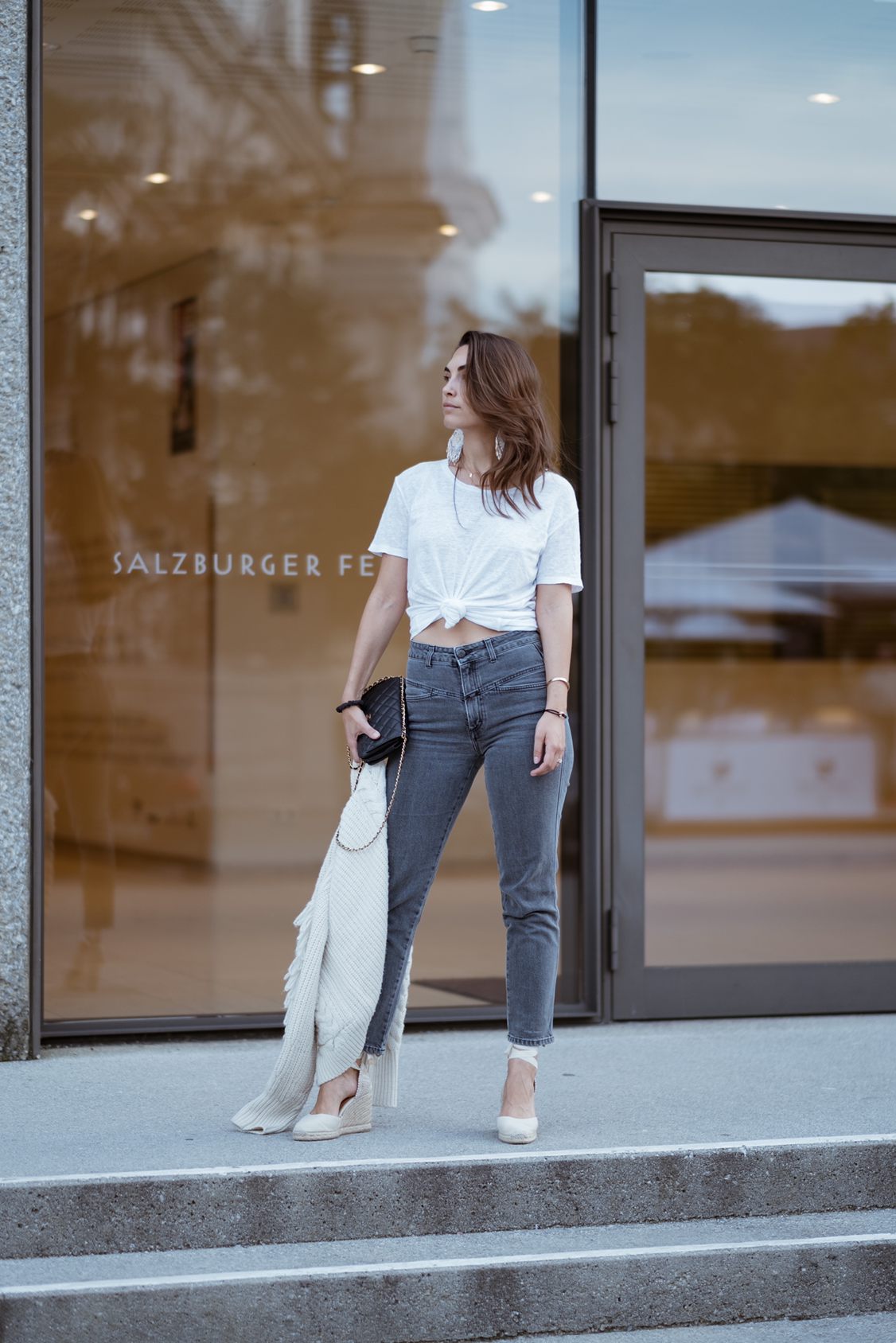 Tank tops and silk camis
This category is a little broader than the rest, but there's simply no way around the fact that I have and love a variety of styles in this category (as seen here, here or here!) that get worn repeatedly! For me, they're most certainly a must for hot summer days, since they are breezy and can be dressed up or down depending on what you pair them with. I especially like the options Mango has at the moment, but also like looking through H&M, &other stories, EDITED, and Intimissimi for cute and easy tops!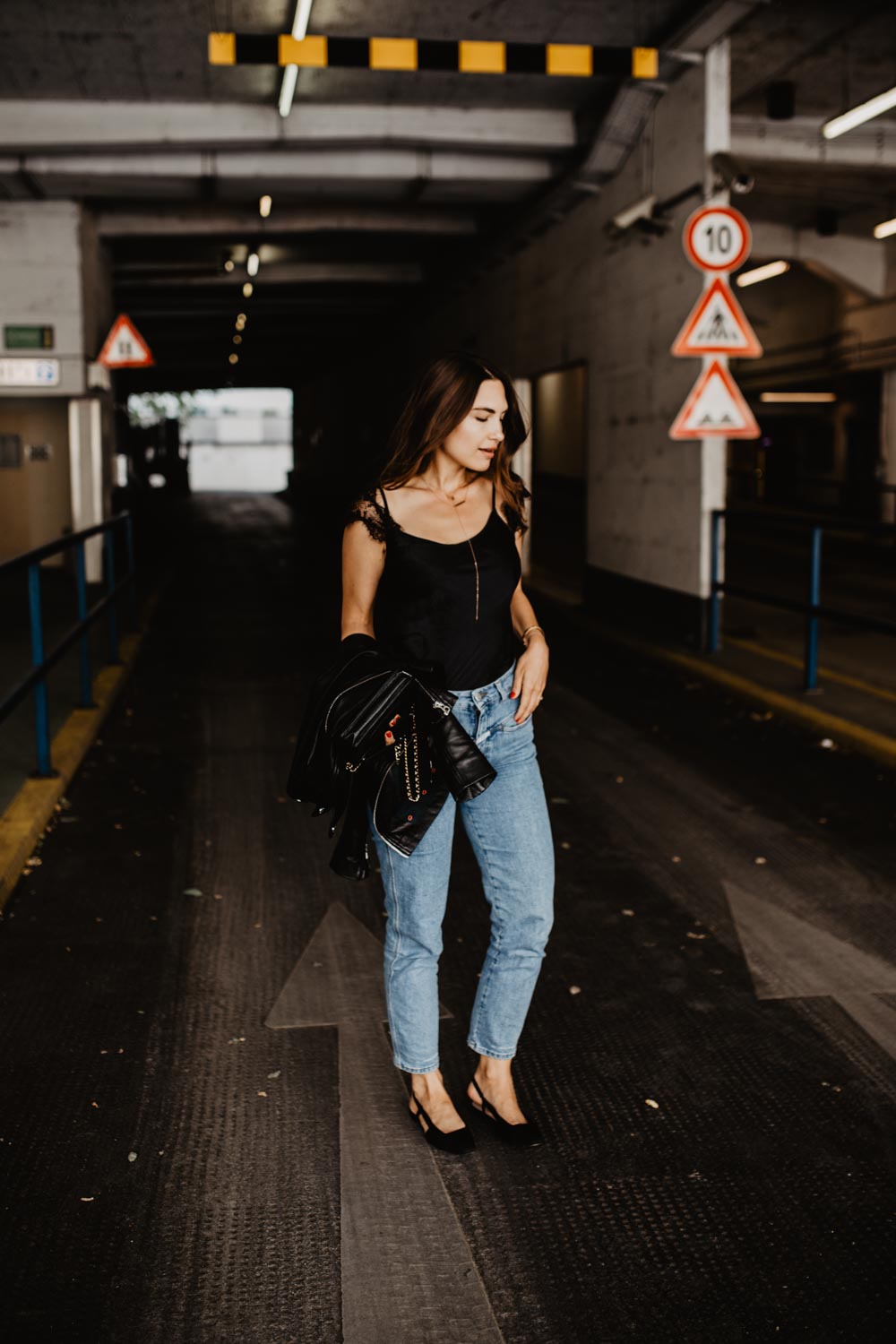 A denim jacket
It was a classic back in 1995, and it still is. Oversized, bedazzled, ripped or super classic – everyone has one they love and reach for again and again. They're such an easy option to pack and bring with you, can be tied around the waist, thrown over your shoulders, or worn as an extra layer. This year I'm especially drawn to oversized versions (worn here, here and here), but I also have other options that I love and have worn for years (like this one, or this one).

Light-coloured classic blazer
I'll admit that over the years quite a number of blazers have found their way into my closet, but for good reason! They compliment so many outfits, are an easy layer to take off, and are available in a variety of styles. For summer I'm drawn to white and cream-coloured blazers and usually pair them with jeans (seen here and here), or throw them on over a dress or looser pants (like here, or here). Lately, I've loved slightly oversized versions that aren't too tailored , yet still provide a classic look .

LWD
For years (maybe even decades!) the LBD was anything anyone ever talked about. In recent years, however, the LWD (short for little white dress) has gotten the recognition it deserves, and has become a staple in its own right! I own a few versions of this dress style (seen here, or here), and love it for city strolls, beach holidays, and evenings spent by the lake. Here I'd say it's all about whether you like it a bit boho or more classic, and how long you want it to be. If you're not comfortable with wearing short dresses, opt for a midi style or one that hits at or just above the knee! I also have a long option that I love (that I wore for our engagement photos), which technically does not fit the LWD-category, but I'll include one or two styles for those of you on the look-out!

Silk/satin midi skirt
This year the super smooth and simple silky skirts are en vogue, in the years before that they came in the style of wrap-skirts or pleated skirts. I own several (as seen here, here or here), and still love wearing all styles! I like pairing them with a t-shirt tied into a knot at the front or tucked in for a more casual look. If I'm going for a more elegant look, I'll combine it with a lace trimmed spaghetti-strap top. For cooler summer evenings I'll simply throw on a leather jacket for a good mix of materials!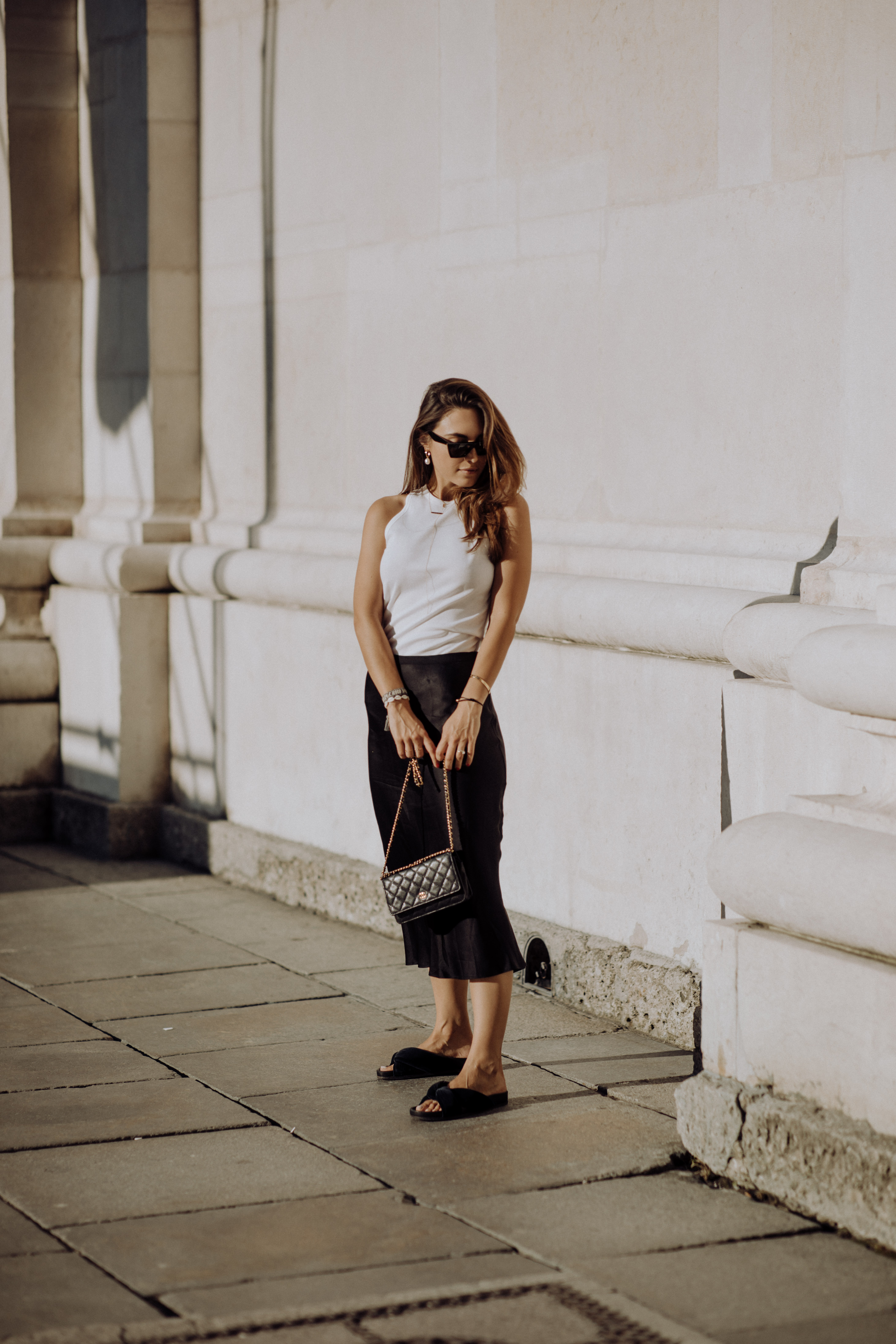 Baby Blue High Rise Jeans
Specific much? Yes! You see, I'm very particular about my jeans, and it took me years to find which brands and styles work with my body type. For me, high rise jeans work best, and there's just something about summer that makes me prefer lighter washes (like here, here or here) to darker ones. My favourite staple brands – which will come as no surprise if you've followed me for any amount of time! – are Closed (specifically the Pedal Pusher style) and AGOLDE, but I also have models from Levi's, Topshop and Mango that I like.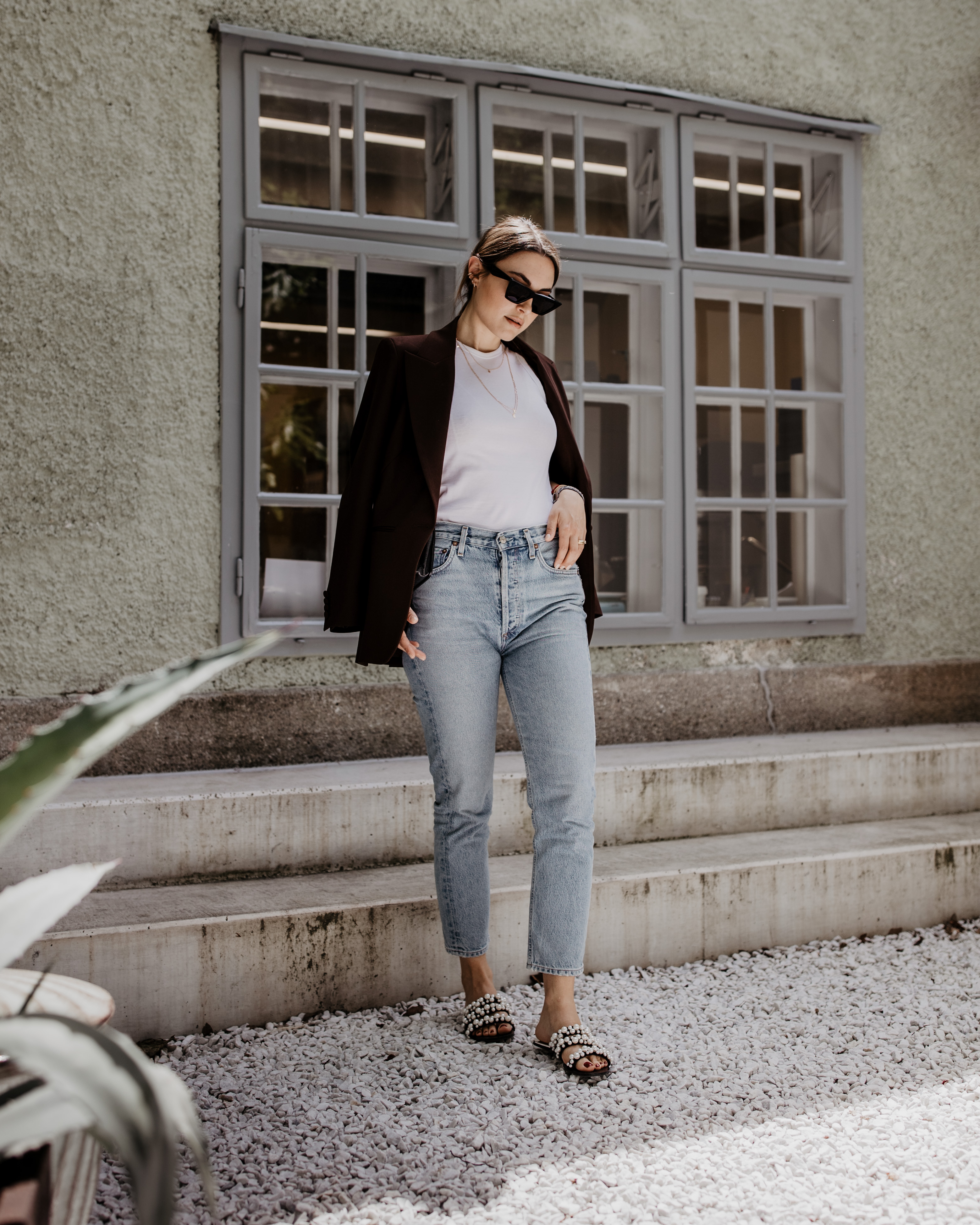 Jumpsuit
Last, but certainly not least, I couldn't not add the jumpsuit to the list! Whether you prefer a shorter romper-version, or feel more at home with longer ones, one thing we can all agree on is that it's the easiest one-and-done option there is. You can dress them up or down, but they essentially speak for themselves and are often a go-to for when I need an outfit that will just work (like here!). I've worn them to special occasions like weddings and fancier work events (seen here, or here), or for more casual outings like a weekend city stroll (here and here).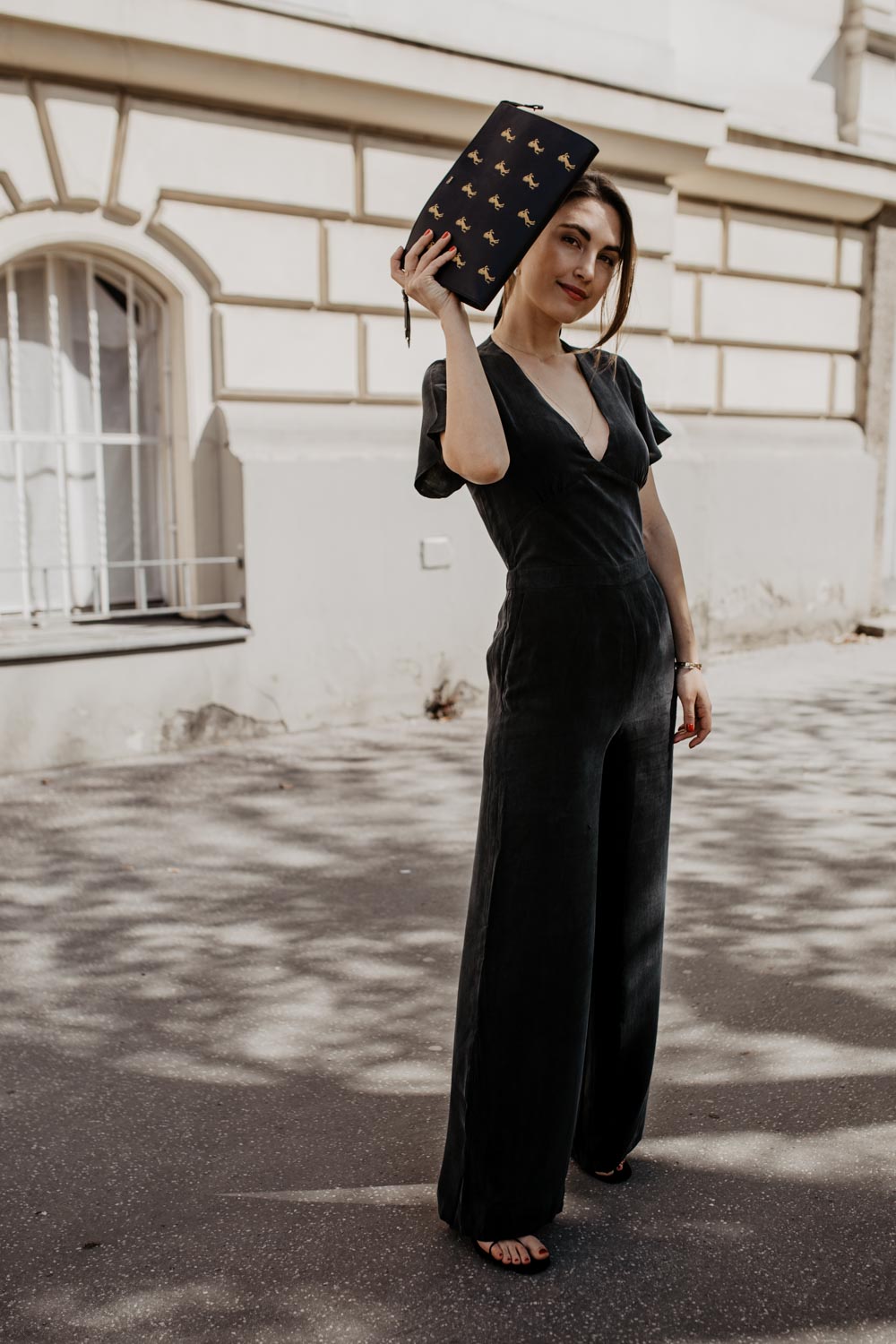 ---
PS. – I plan on writing a whole separate post for my winter closet staples, too, in case you're interested. Let me know in the comments if that's something you'd like to see!