Review: Chanel Wallet on Chain
Even typing this headline feels unreal, but yeah… I bought my first very own Chanel bag. Something I've dreamt about since basically ever (or at least since watching Gossip Girl). I always thought it would be the perfect gift for myself when turning 30, but you know how they say one must celebrate when one has the chance? So that's exactly what I did. Usually, "big things" like a Chanel bag (I mean, it doesn't really get any "bigger" in my universe), is nothing I'd buy just like that… All my purchases in this dimension are always very thought through and usually occur for a special occasion like a birthday or an important milestone in my life. So how this Chanel incident happened was a combination of a few circumstances, including the fact that I was in the south of France with CHANEL themselves on a press trip (I know, unreal again… Is this even real life!? I still doubt it.), a very talented and friendly sales girls at Chanel, who made me feel that this bag was the ultimate missing piece in my wardrobe, plus Vicky next to me who also had great arguments why this bag should come home with me. Also, I quickly sent a sneaky photo of the bag to Patrick and when he said it's drop dead gorgeous, it happened. I asked you via Instagram if you'd like to see a little review of the bag, and lots of you said yes, so here it goes…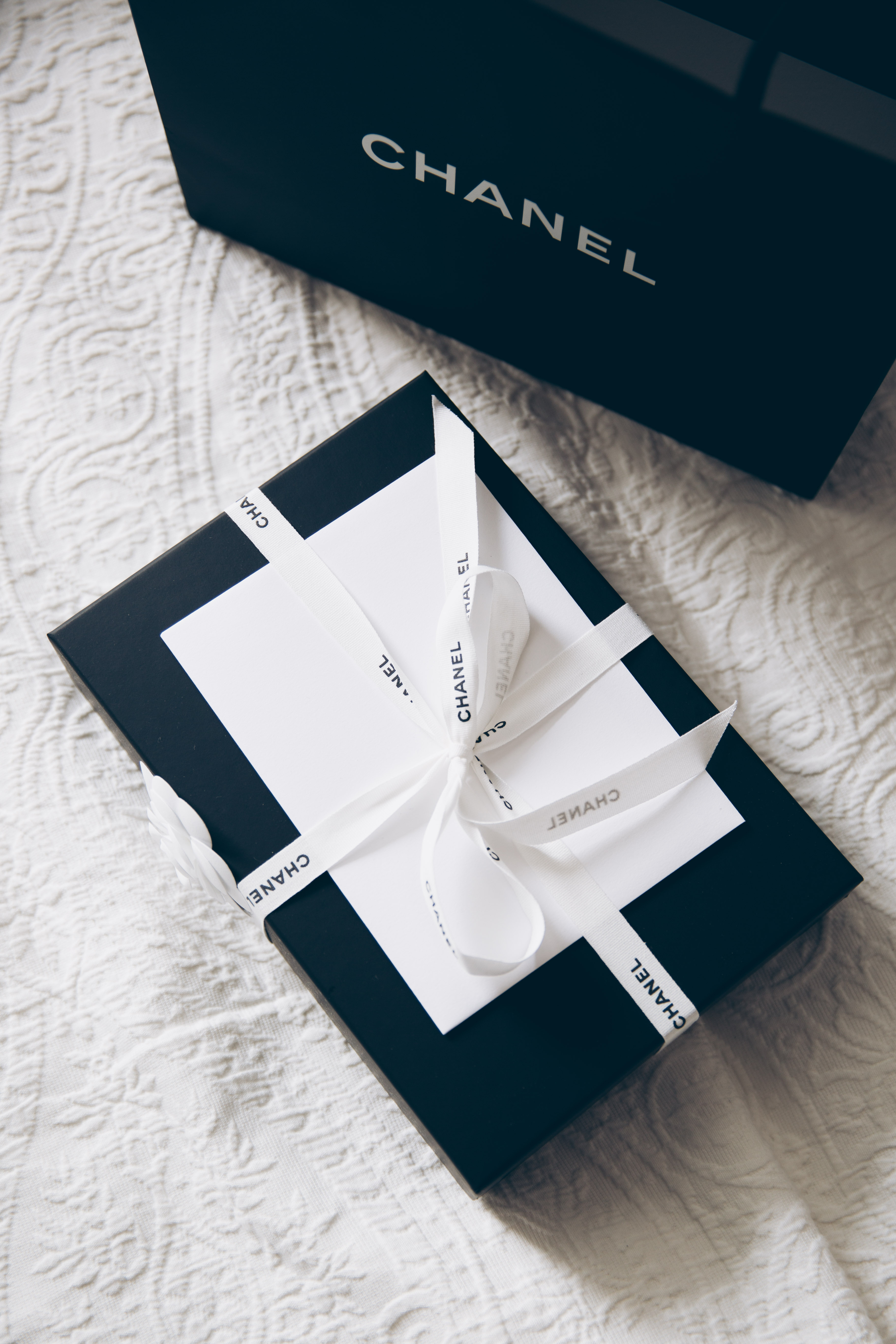 When we went on the press trip with Chanel, we already knew they would show us the two beautiful Boutiques in Cannes and Nice (I liked the one in Nice better, btw). My initial thought was that I'd want to get the Chanel Slingbacks on that occasion, since I've been running after them for months now and it seems my size is constantly sold out. Unfortunately, I didn't have any luck in neither of the two stores, which was kind of sad. This being said, I didn't want to leave this super special trip without a little CC souvenir. And then there it was: The Wallet on Chain (short WOC) in black with grained calfskin, which is also called caviar leather and apparently the sturdier version of it, with gold hardware and the classic burgundy lining. I guess I don't have to mention that it was love at first sight? This bag has been on my wishlist (or let's rather call it wishlist of my dreams) for ages, and every time I saw someone with it I would have literally stared at it.
To me, the strap of the bag has the perfect length. It can be worn cross body or simply over the shoulder, and there are two ways of crossing the chain inside the bag which makes it shorter. Plus, the chain can be tucked inside which transforms it into the perfect clutch. Quite the multi-tasker, right?
In fact, the bag can be worn in four ways: First, with the strap at full length on one shoulder or cross body. Then the chain can also be doubled up like a shoulder strap, or looped inside the flap which makes it hang at a more casual length. As mentioned before, the chain can also be tucked away completely which makes it a clutch. And my personal favorite version, and how I wear the bag most of the time, is to double cross the chain on the inside and wear it cross body.
Four ways of adjusting the strap of the Chanel WOC: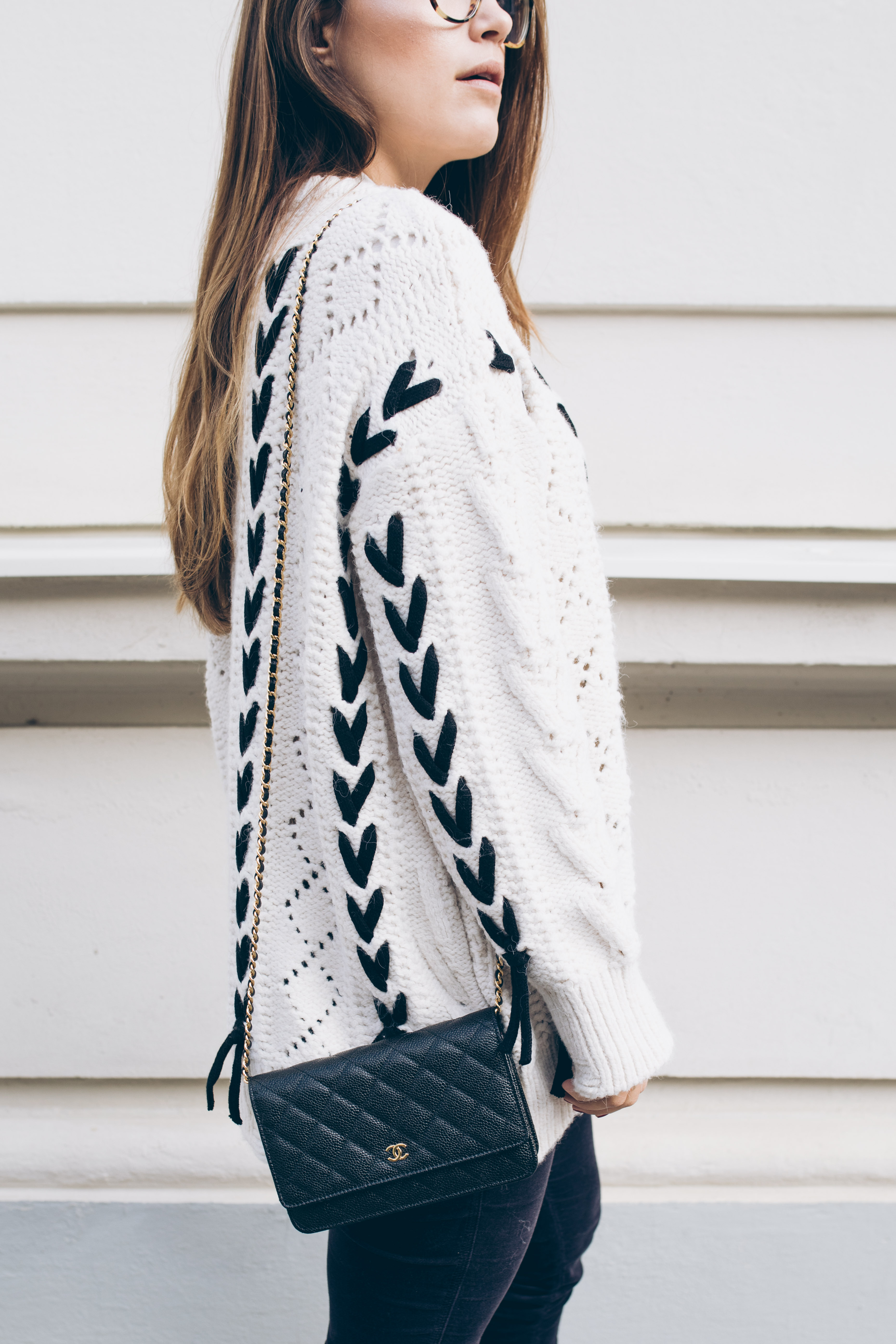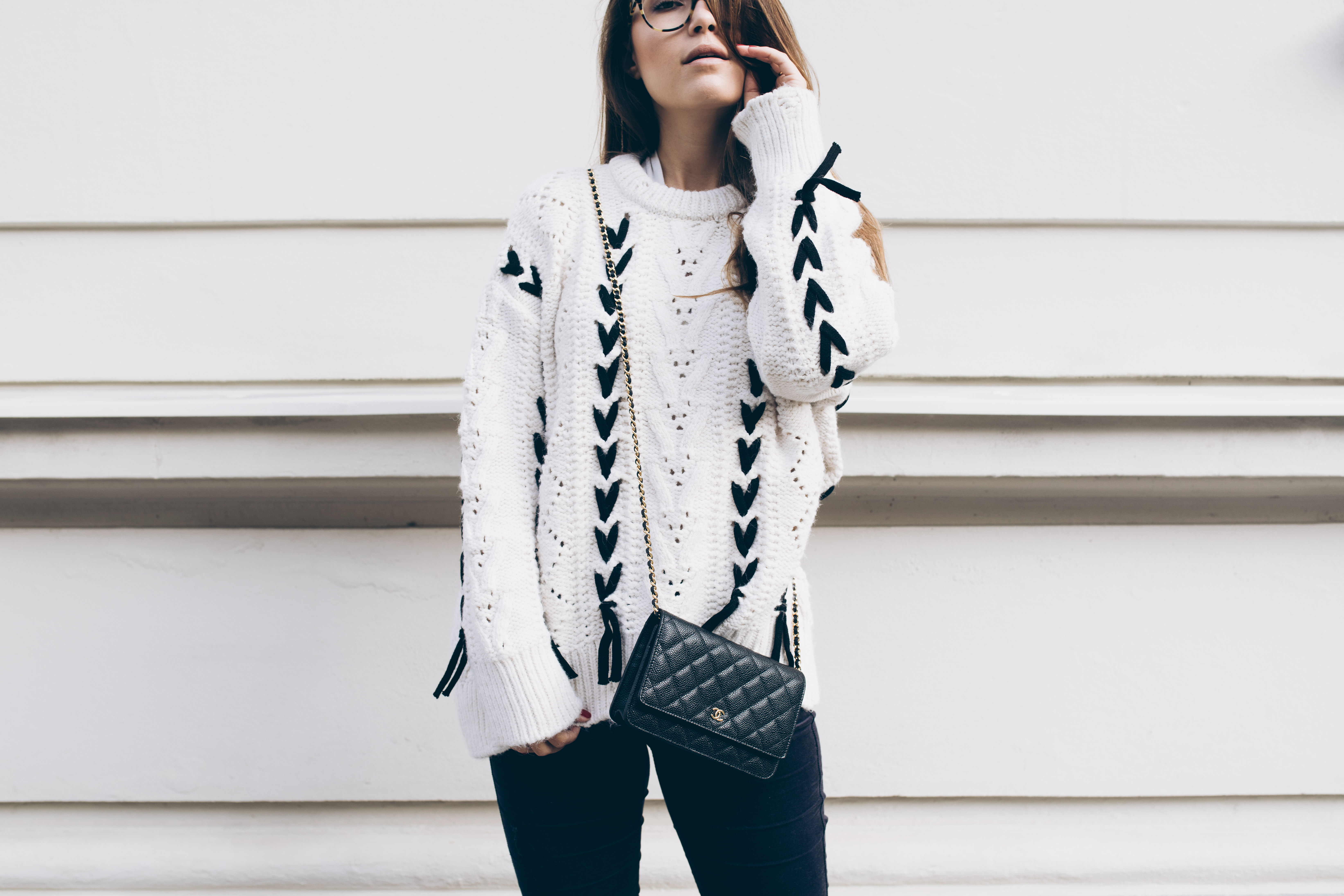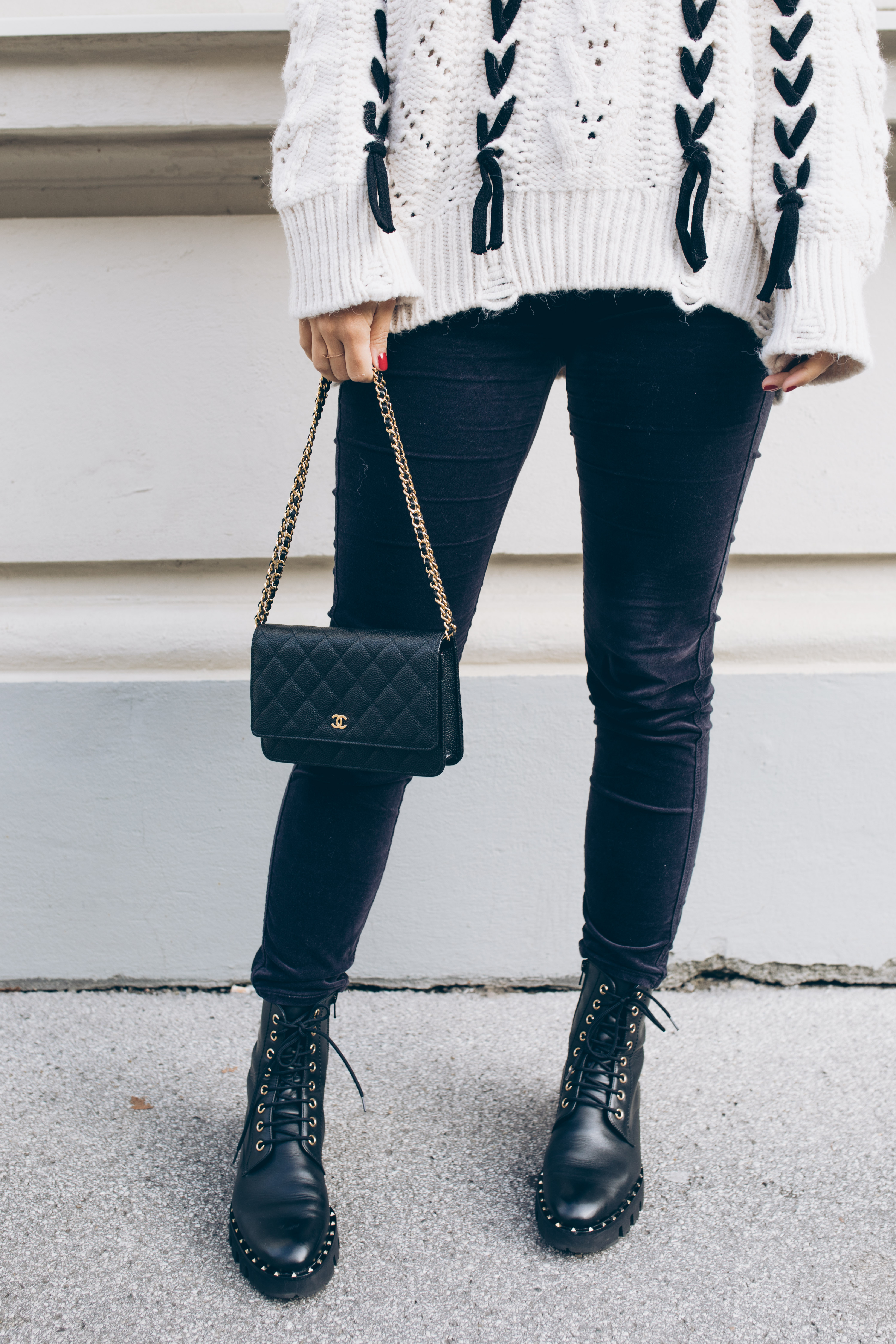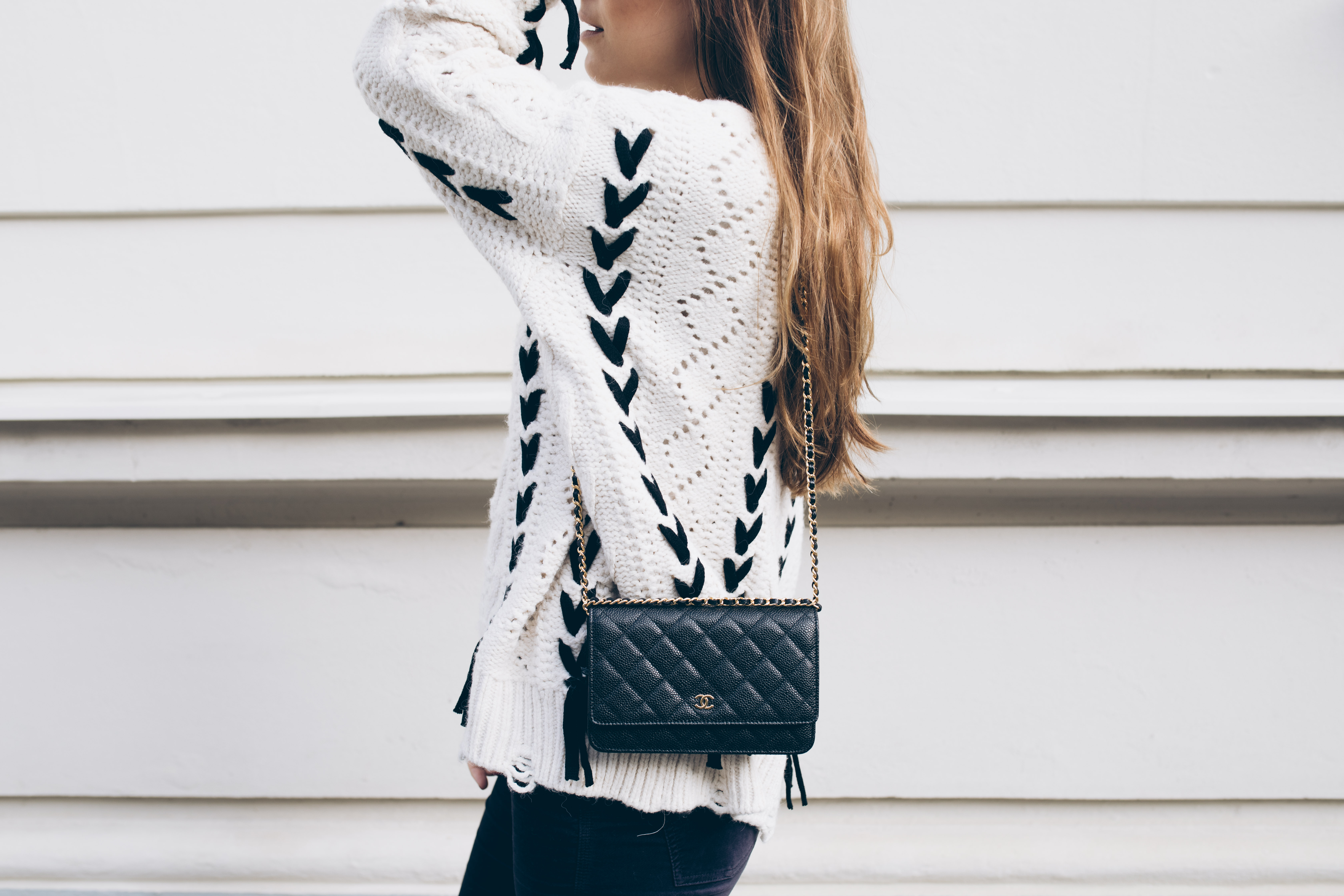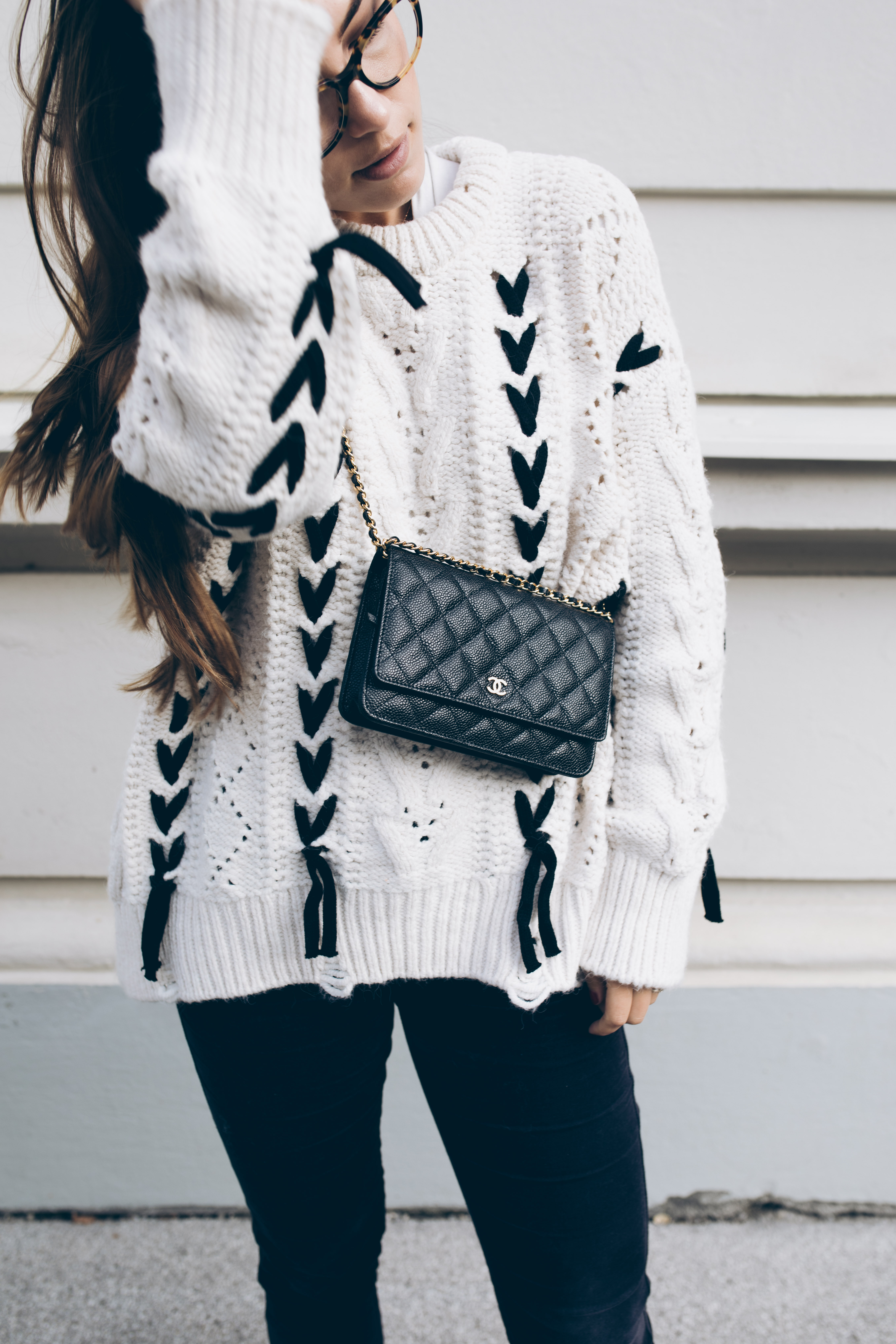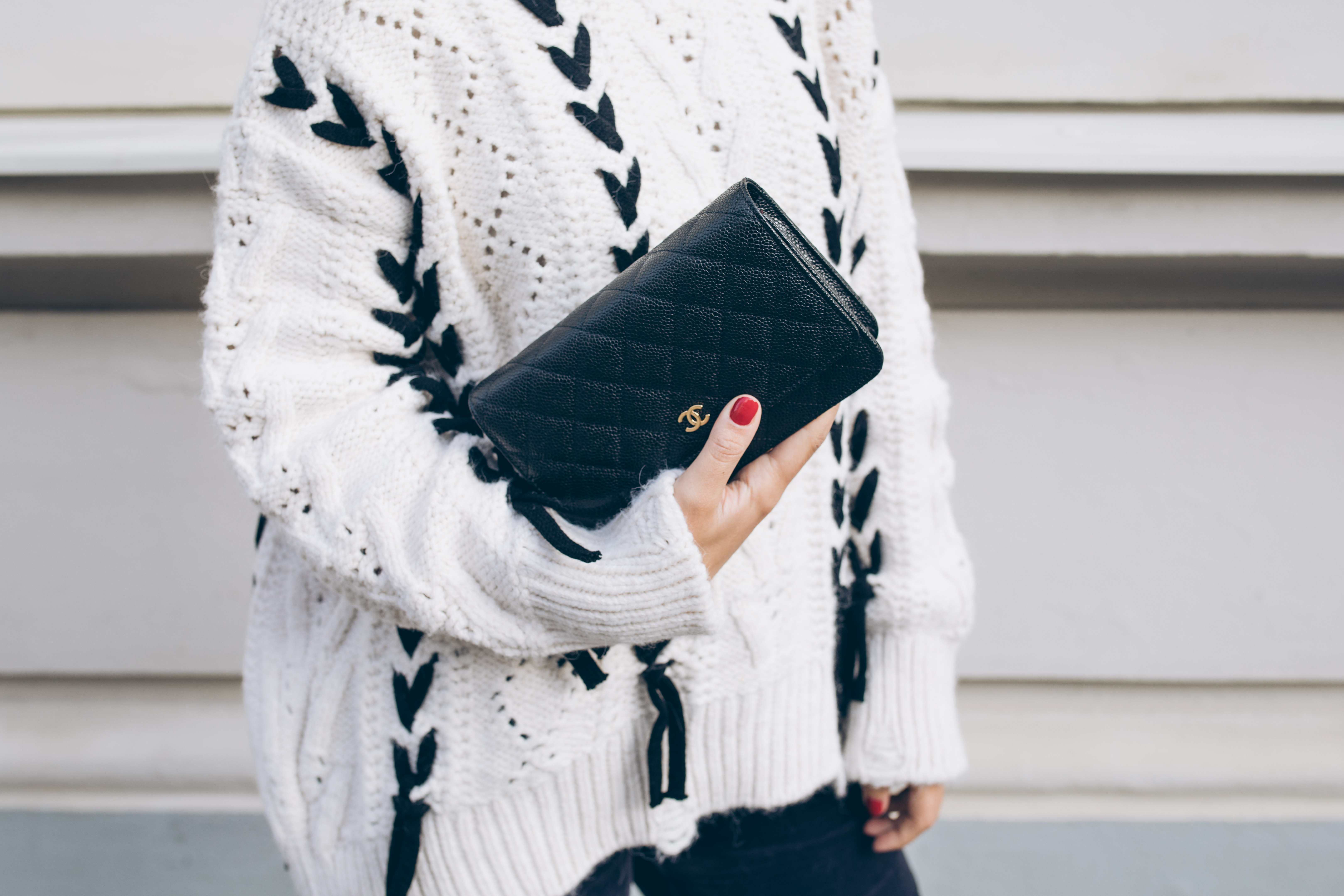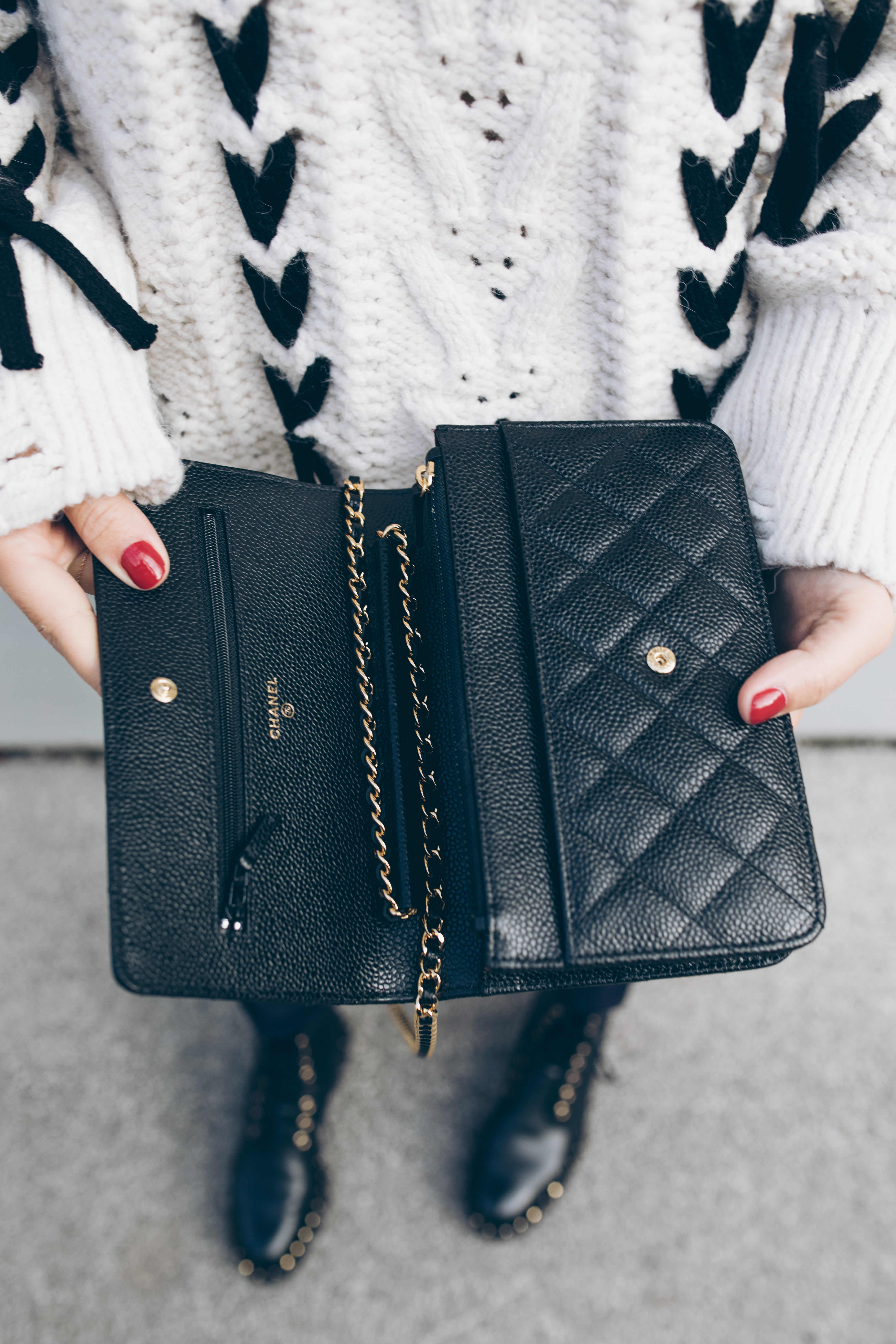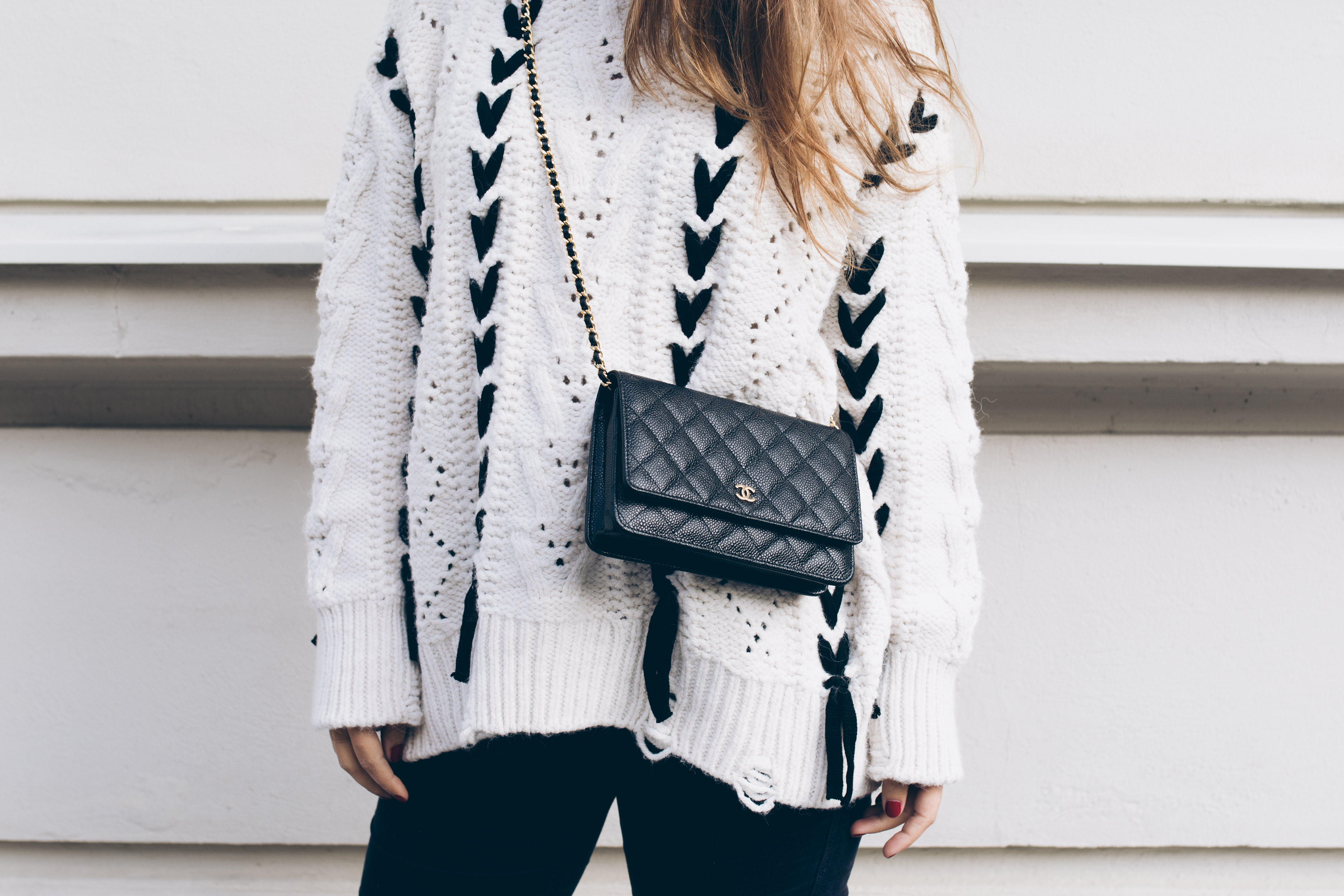 The Chanel WOC currently goes over the counter for a stiff price of 1.865€ in Europe. However, prices have gone through the roof over the years and I've been told at Chanel that annual price adjustments are a common thing. The measurements of the bag are 12,3 x 19,2 x 3,5 cm. I know it's a whole lot of money for something called wallet, but to be fair, the term "wallet" doesn't live up to the bag.
The WOC has more pockets and zips to offer than you'd assume: The bag itself is closed with a popper flap. On the inside of this flap there is a little zip pocket which stretches down to whole back of the bag. In the bag itself there is a smaller pouch on the front which I mainly use for receipts, then there's a zipped pocket which I put my coins in, followed by another tight pouch which is great for cash and then there's the biggest compartment of the bag in the middle where I put my phone (the iPhone Plus fits perfectly btw!), lip balm, ear phones and keys. Also, there are six card slots at the back which are super handy. And, of course, there is the famous secret pocket stitched onto the back of the bag – classic Chanel style. I basically do not use my normal wallet anymore, because I simply transferred its whole inner life into the WOC.
You could say, it's the perfect bag to hold all of your most important necessities. The only problem is, my car key is super bulky (maybe think of a slimmer solution, MINI!?) and I don't really want to force stretch the bag just yet, so I usually keep the keys for my car in my coat pocket.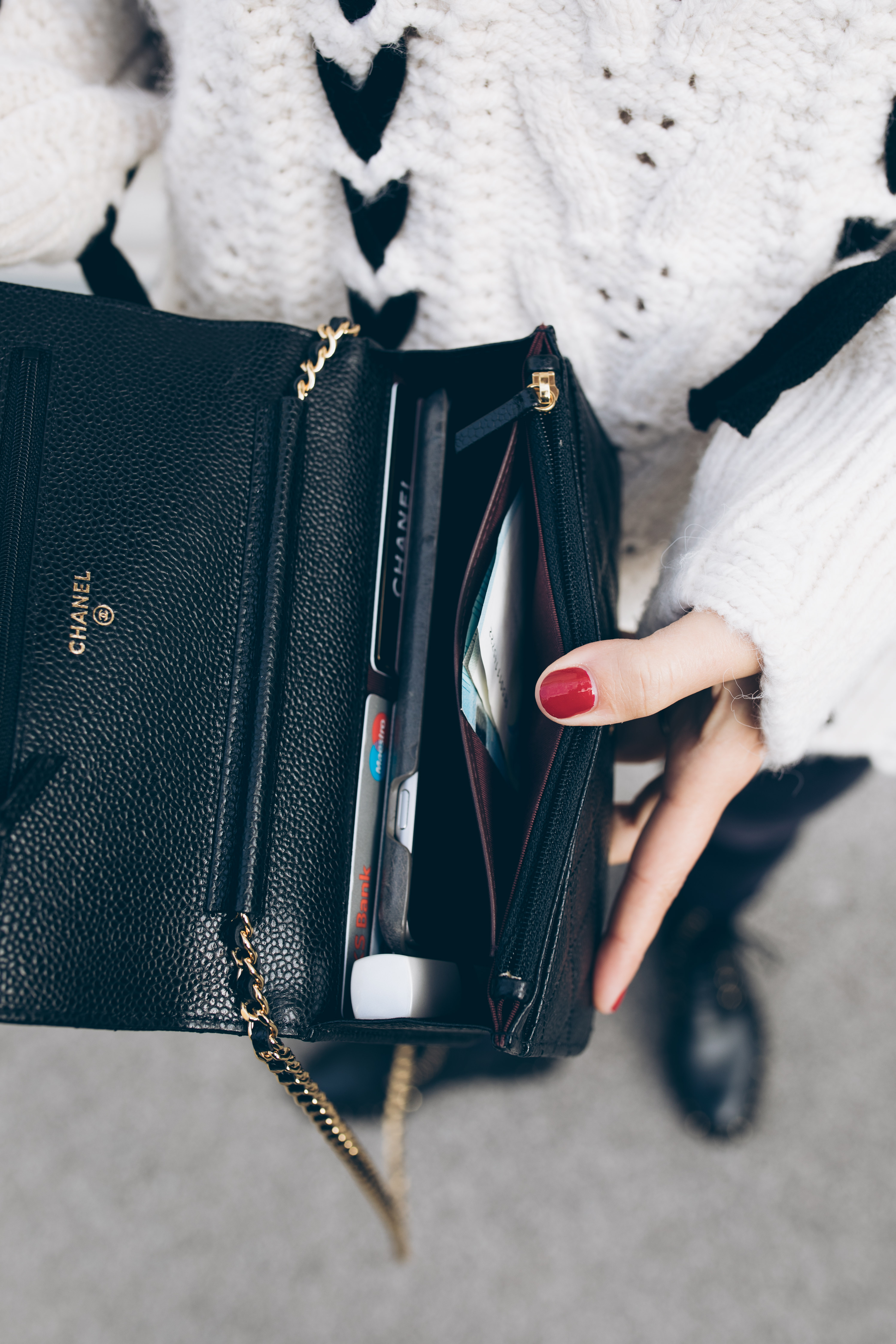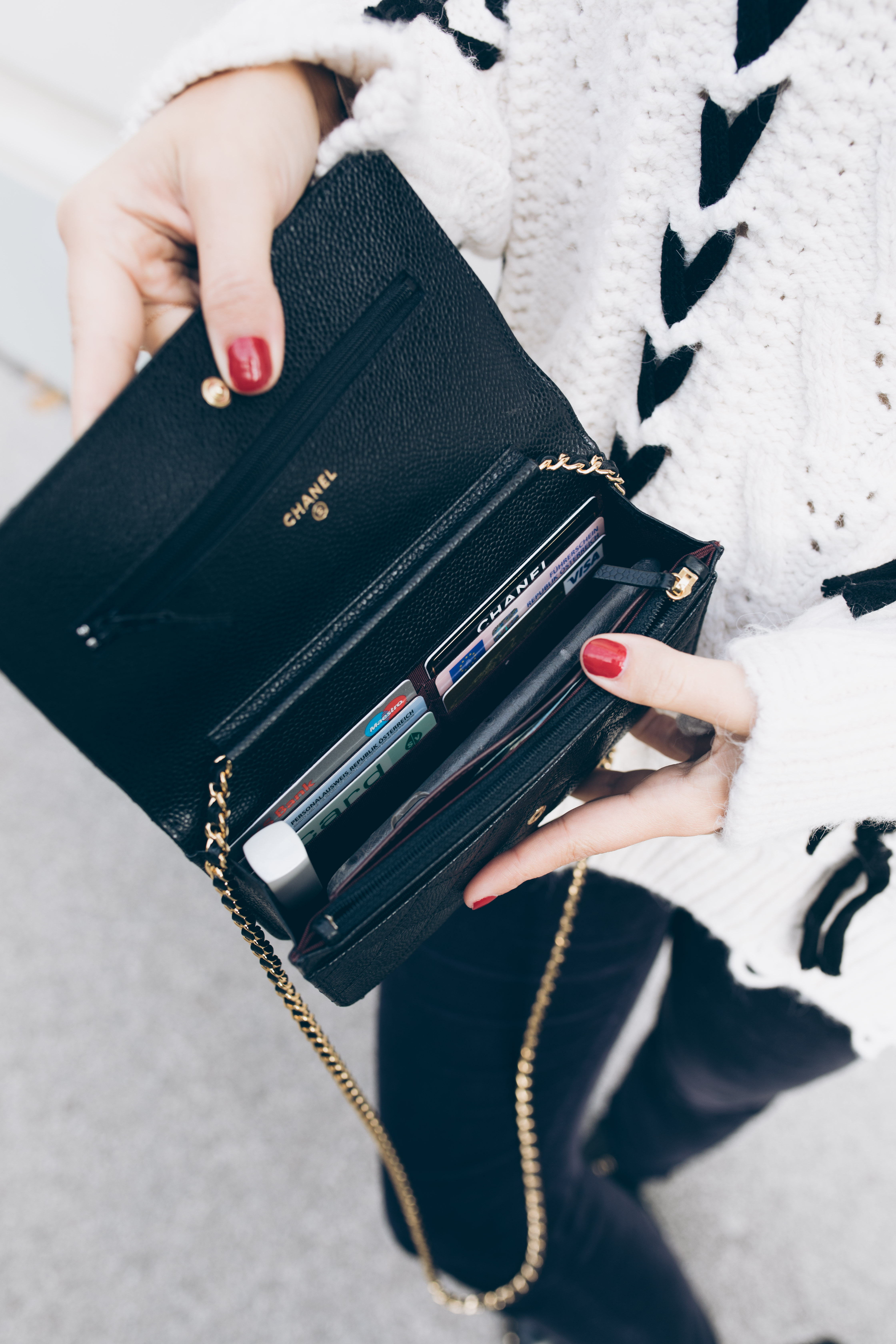 All Chanel items are ready to use by the way. This is something I've learned from the very sweet ladies at the Chanel store in Nice. Which means, the leather has been perfectly treated before so you can wear your purchased item right away. Obviously you should avoid wearing it in the rain, but other than that especially the caviar leather is quite robust and does not scratch easily.
The bag comes in the classic beautiful black Chanel box, a little dust bag and – super handy – with it's own cleaning cloth. When you buy the bag you'll get all necessary cleaning and caring information by the Chanel staff. I almost felt like adopting a puppy from the shelter because I got so many useful tips and infos for the bag…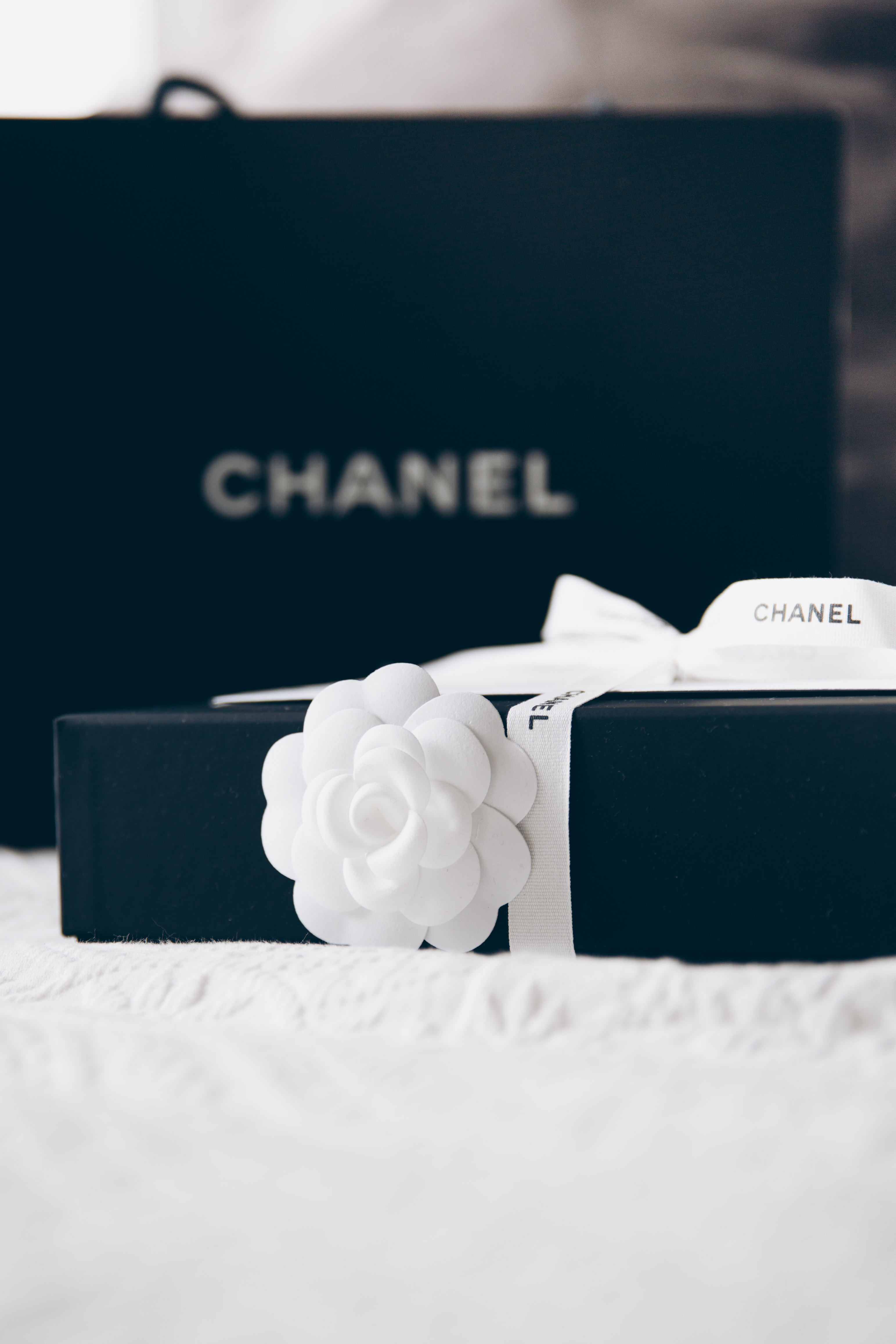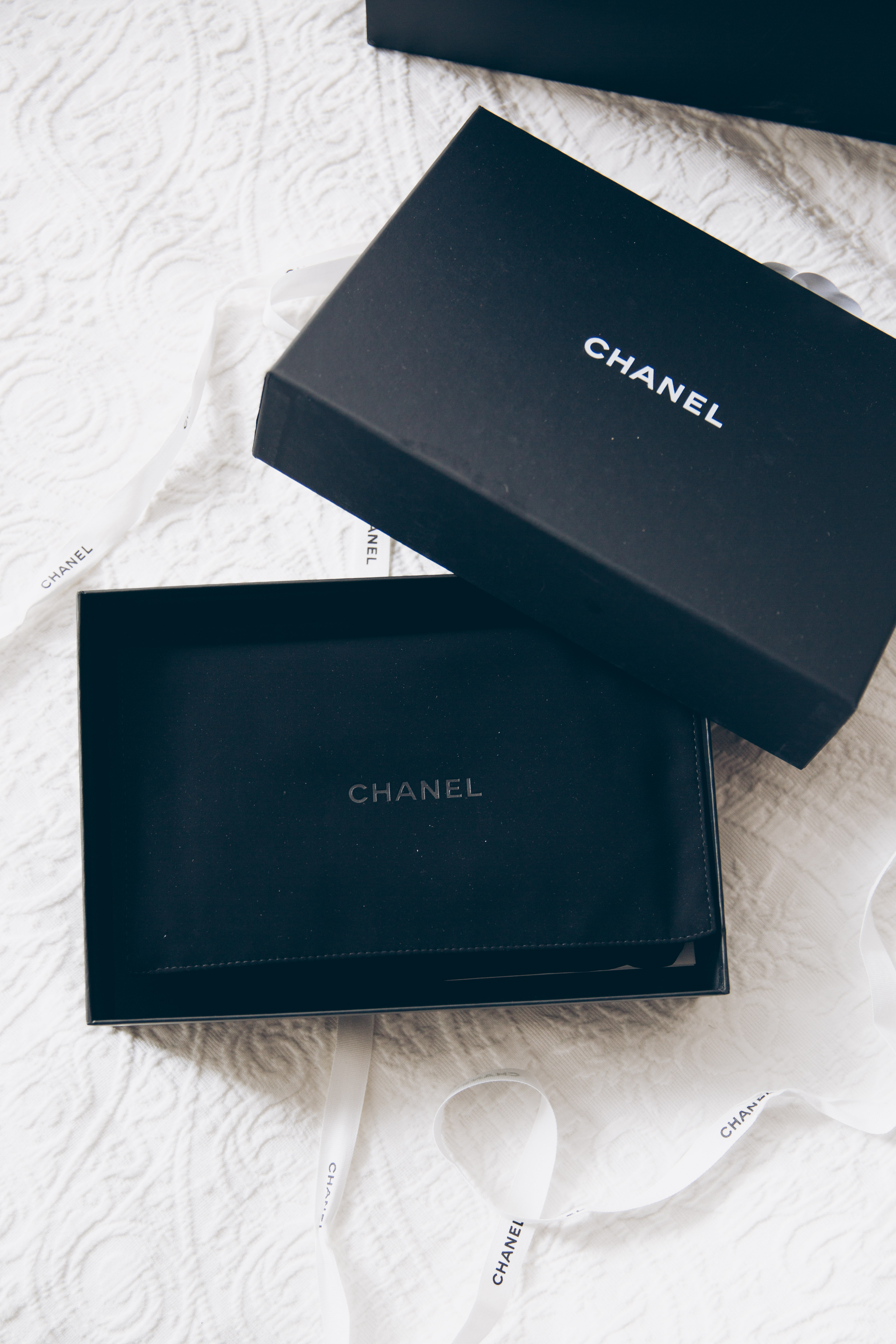 So yeah, that's my little Chanel story. So far so good, I'd say. After returning home with the bag I first kept it in its box for two days because I couldn't quite believe it was "mine". After this short realization phase I've been wearing it every day non stop. I even wear it on days I need a bigger bag for my laptop and camera, just as my wallet. It's super convenient, because I don't have to dive into the depths of my big bags to find my phone and money anymore. I seriously take the bag everywhere: From trips to the supermarket in my PJs, to Sunday strolls in my Pilates pants and sneakers, to date nights on which I dress up.
The bag was love at first sight, and I think it will stay this way forever. Until one day, when I'll hopefully be able to pass it on to my daughter. Just like my Mom did when she gave her Chanel bag to me.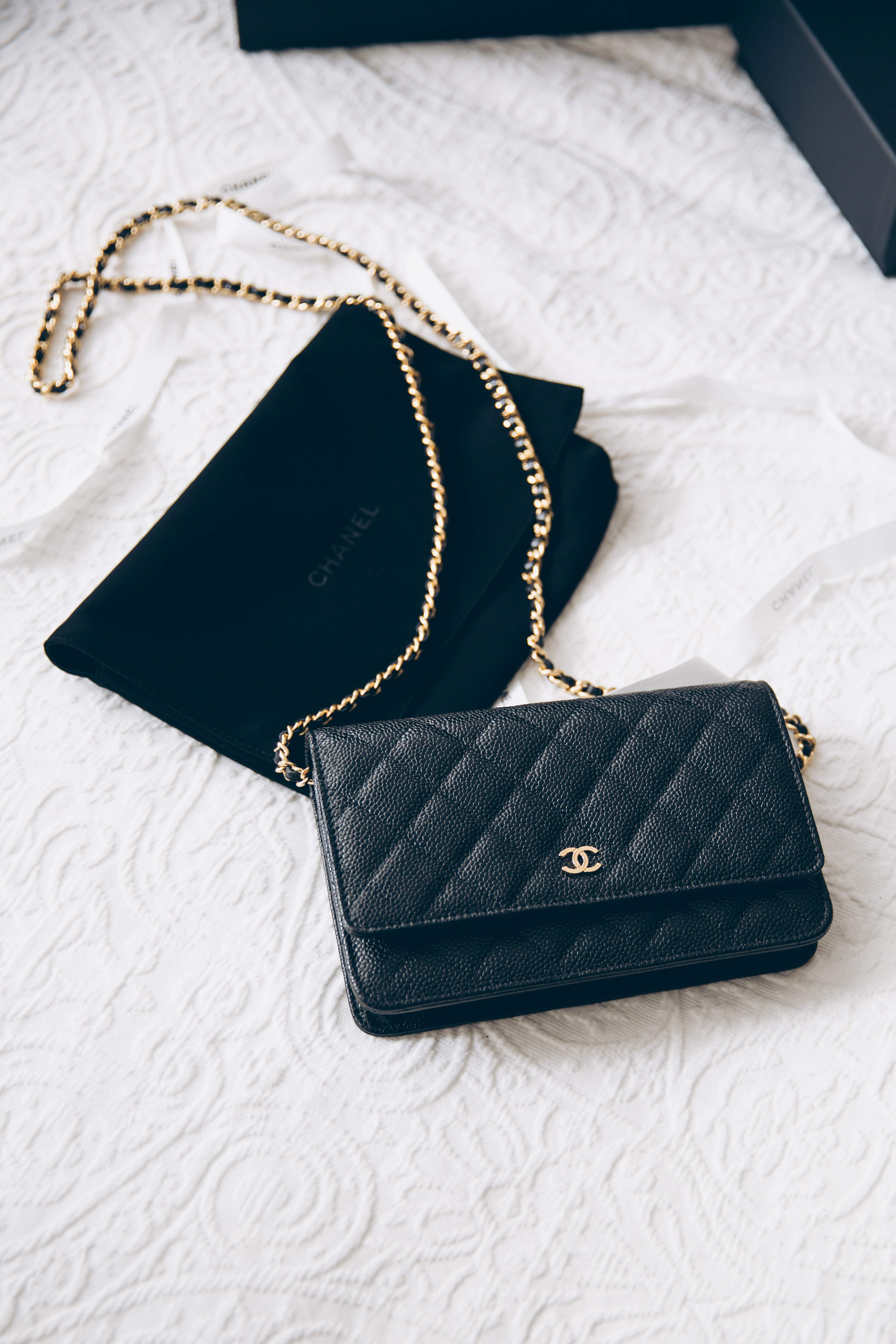 ---
Shop pre-loved Chanel bags here: