Chloé Susanna Boots: The story of the shoes that stole my heart in 2012
There are shoes, and then there are shoes. Every girl who has a thing for shoes will know what I mean. For everyone else who shakes their head in disbelief, I recommend to stop reading this post right now.
Throughout the history of fashion some shoes had that certain something it takes that made them iconic. No matter if it's the striking red soles of Christian Louboutin's high heels, the famous Manolo Blahnik's Carrie Bradshaw choose as wedding shoes in Sex And The City, or the classic Chanel Slingbacks which are timeless since 1957  – some shoes are just incomparable. I dare to say that the Susanna boots by Chloé are one of them.
Chloé first launched the Susanna boots in 2008, originally called Susan. By now they are an iconic part of the Chloé capsule collection, being released in all kinds of differentof colors, materials and with gold or silver hardware every season. My personal story with the Chloé Susanna boots dates back to the summer of 2012, when I did an internship at a communications agency in Munich. During my time there I got in touch with lots of girls who worked in the fashion and PR industry. You know, the kind of girls who always look like they don't really care, which makes them look even more cool and effortlessly chic. One of these girls had said Chloé boots and wore them almost daily, giving simple jeans & t-shirt outfits a special touch. 21-year old me was of course totally impressed by her style and couldn't help but put these shoes on my mental wishlist. That's when my love story with the Susanna boots started, and I think that's also when I first realized at the bottom of my heart that I have an undeniable passion for the fashion industry, and that my dream job would somehow have to be fashion related. Back then I was studying Tourism & Hospitality Management and did an internship in an agency for brands in the automotive sector, so I was no where close to fashion at all. But at that time, I promised myself to listen to my dreams carefully and do everything I can to find a job that makes me truly happy, no matter what it takes.
To some it might be a waste of money, but to me these shoes are somehow a reward  for following my heart and passion, believing in myself and not giving up on my career dreams. So here they are: Welcome to my closet, Susanna boots. I know there are fun times ahead with you! ♥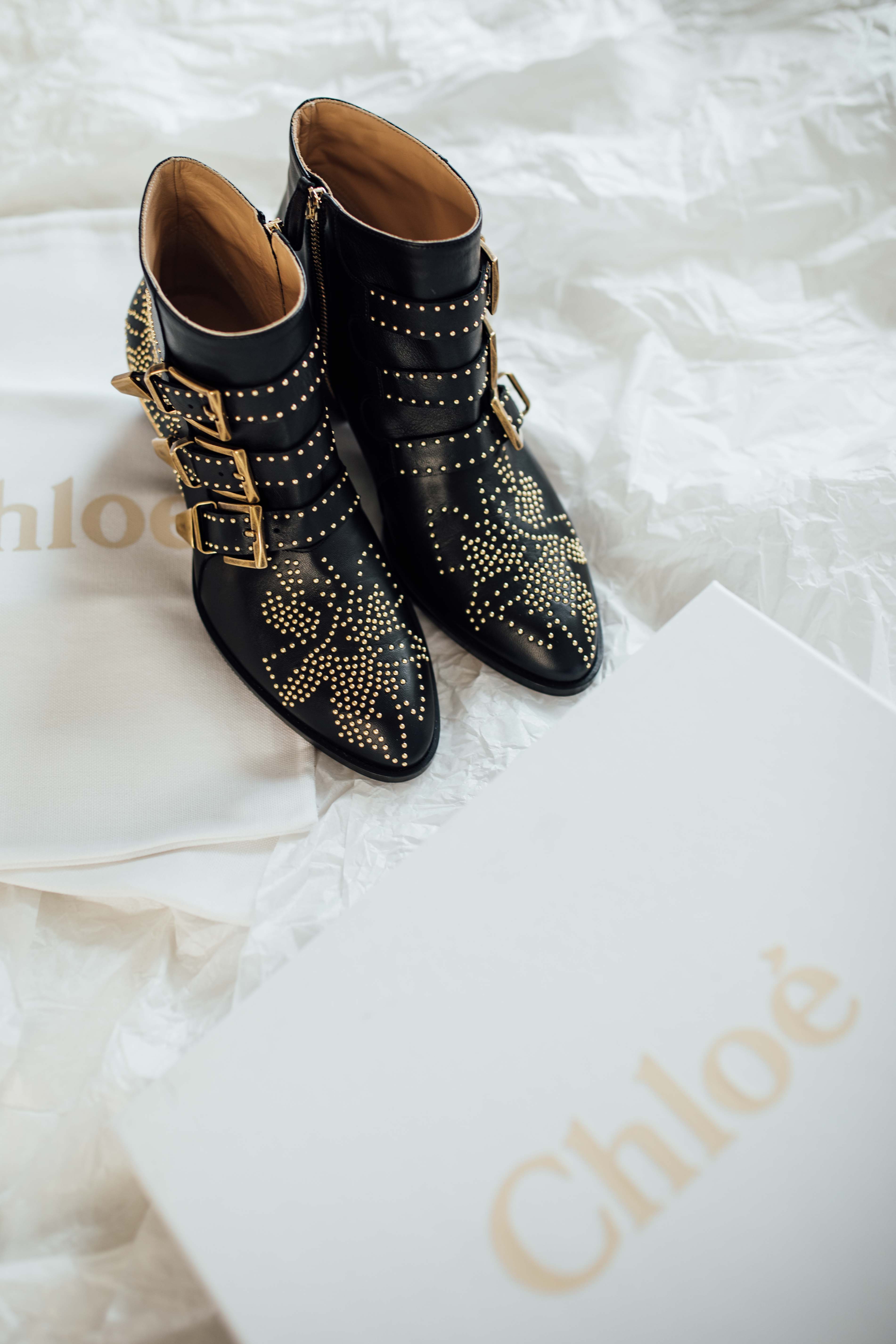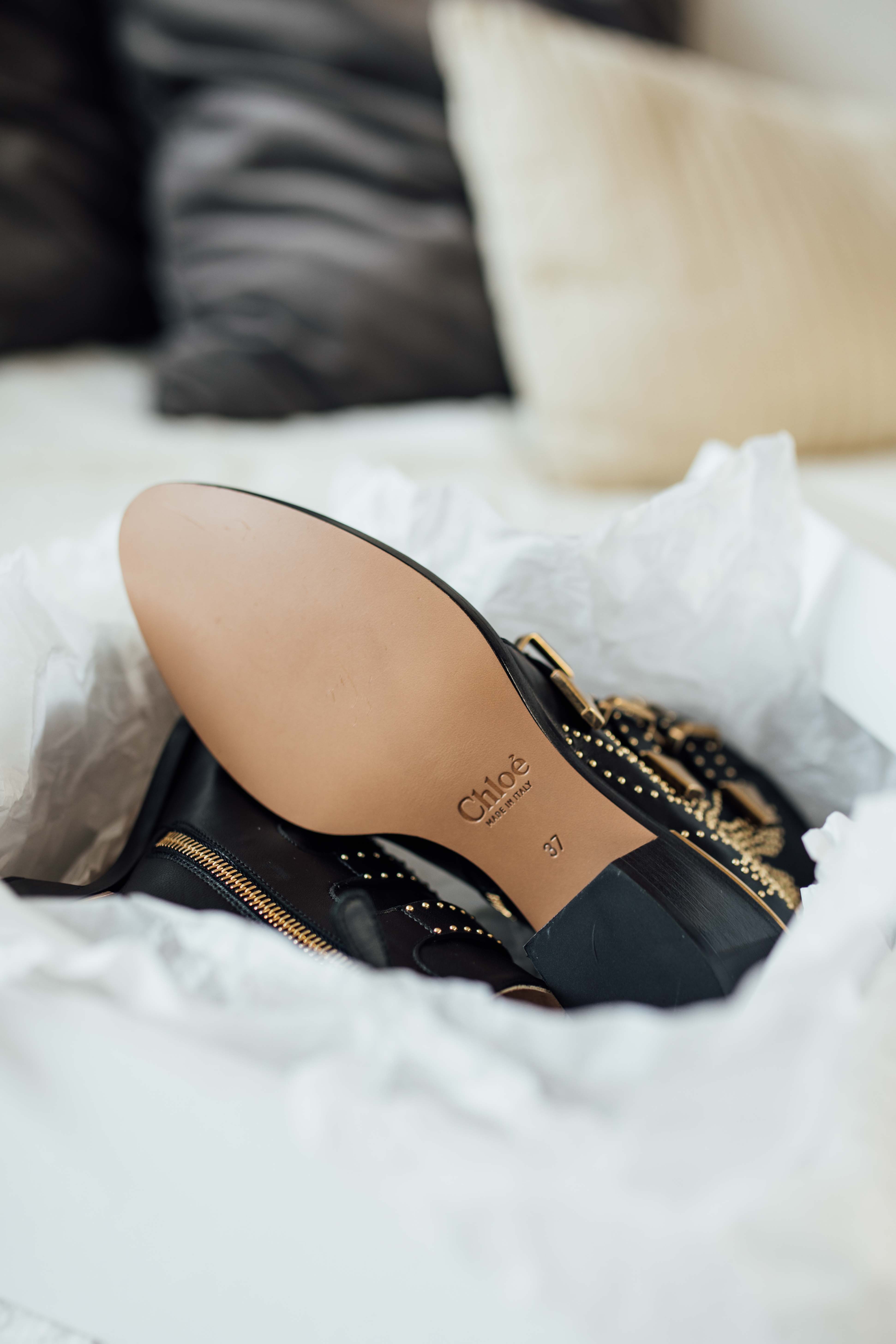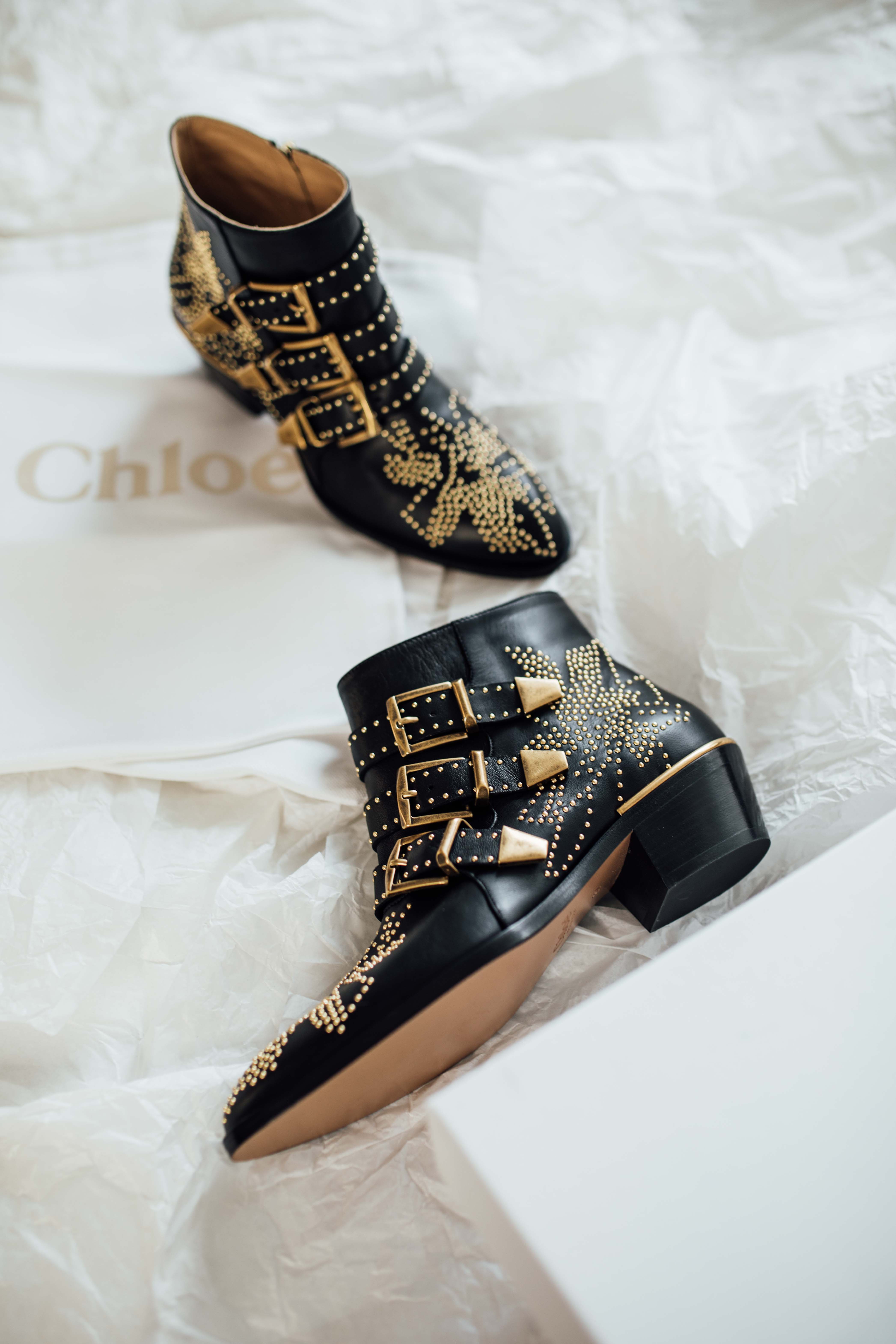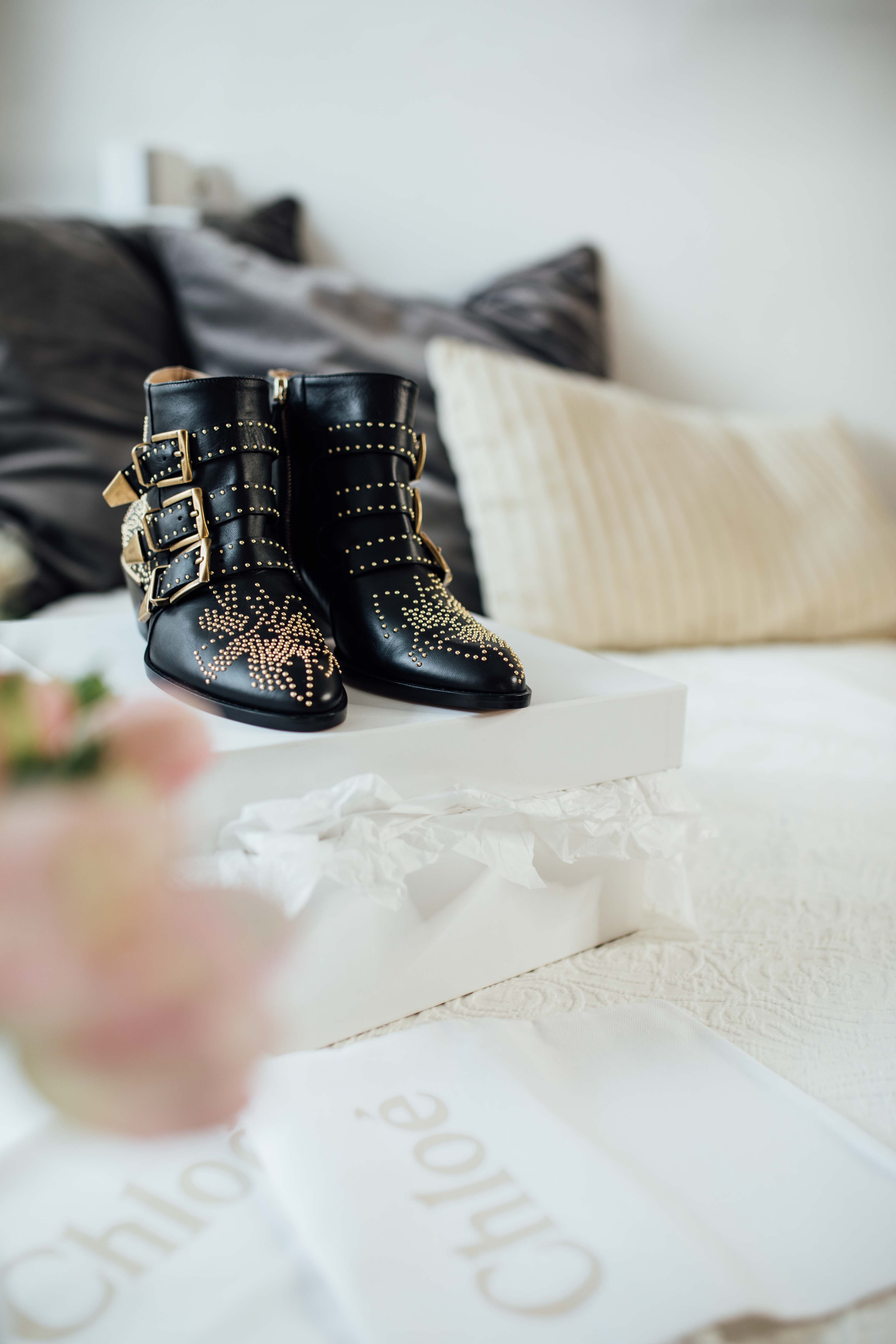 ---
CHLOÉ – Susanna Boots
YOU CAN ALSO FIND MORE AFFORDABLE VERSIONS OF THE BOOTS HERE: