Christmas Gift Guide For The Whole Family
And all of a sudden, the most wonderful time of the year is here, and – just like every year – the run for Christmas presents for our loved ones is on again. It's the time of the year to be thankful and to count our blessings, and to surprise our favorite people with a little something to show them how much we care for them. One of the presents I love to gift most for Christmas is anything that involves quality time spend together. This can be anything from a gift card for a brunch with my girls, or a little Spa weekend with my Mom. However, let's be honest: Who doesn't like to get surprised with a little present to unwrap for Christmas? Exactly! That's why I teamed up with OTTO Versand this year and created a gift guide for the whole family. You might have seen some of the guides on OTTO's Instagram channel already: There's something for everyone! No matter if you're looking for the perfect gift for you lovers, parents, friends, or godchildren.
But first things first! Since it's the time of the year to be thankful – and I'm beyond thankful to have such lovely and loyal readers (=YOU!), I'm super excited to be giving a brand new Sony Alpha Camera to one of you! All you have to do is check out this Instagram post and follow the instructions there. Good luck everyone!
And now, let's get the Christmas spirit started, shall we?
Gift Guide For Mama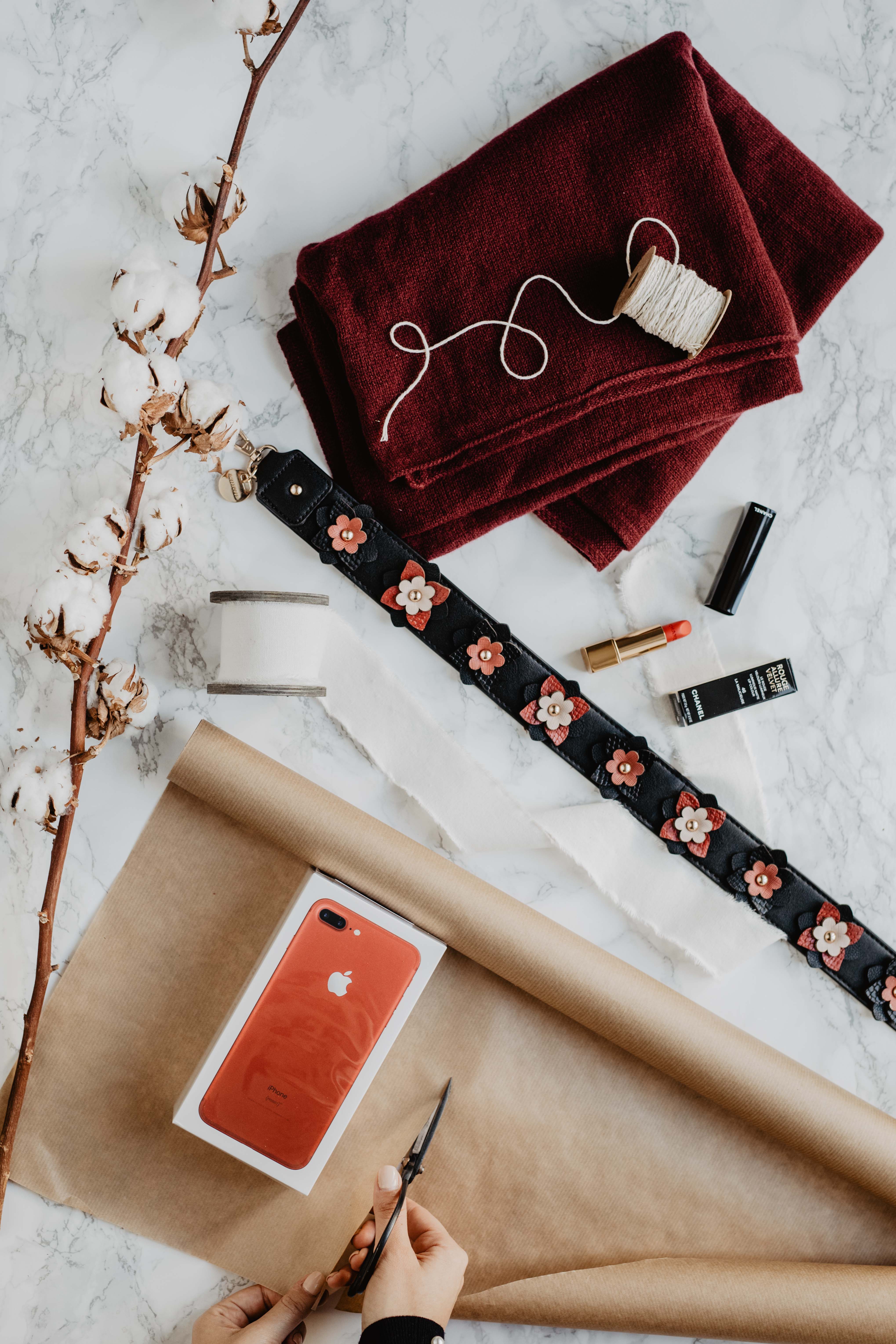 For my Mom it's always quite easy to pick presents since we have a very similar taste and I exactly know what she likes. This year, an iPhone is on her wishlist so finally we can FaceTime when we are apart. I know she'd love the cashmere scarf – because who doesn't? And since she loved my flower bag strap, I'd like to surprise her with this pretty one in hues of red. The perfect red lipstick for the holiday season shouldn't be missing in any girls make up bag – so I picked this stunning color for her.
CHANEL Rouge Allure Velvet lipstick
Gift Guide For Papa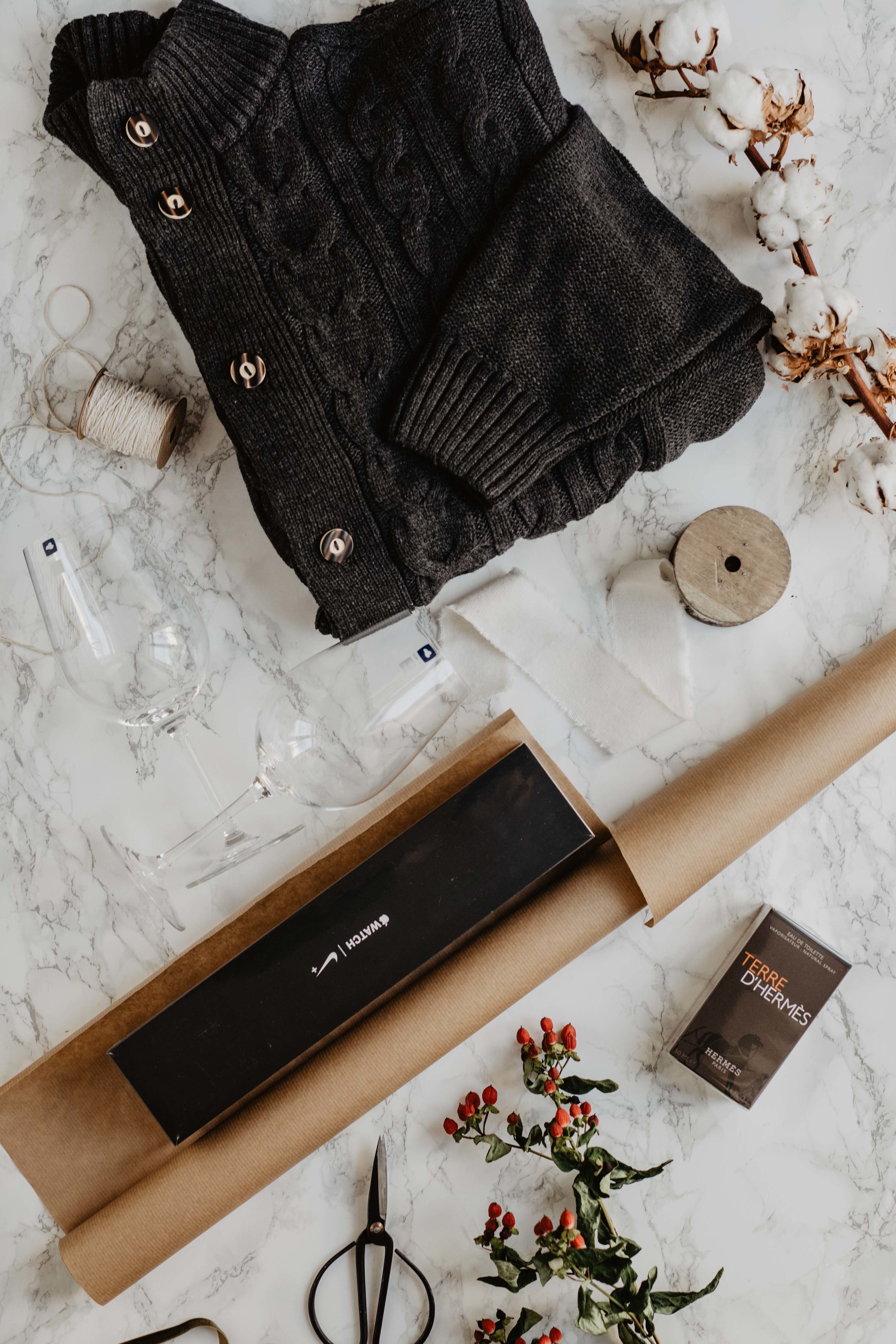 Finding presents for my Dad is a bit trickier than for my Mom, because he's one of the people who say "I have everything I need in my life." – and he means it. However, over the years of knowing him, I found a few little things I can surprise him with. The Apple Watch x Nike would be a cool new gadget for him for sure. His favorite perfume is also always a solid idea. And – my all time favorite: a set of pretty wine glasses plus a bottle (or two) of his favorite red wine. Australian reds or Rioja, preferred.
Gift Guide For The Boyfriend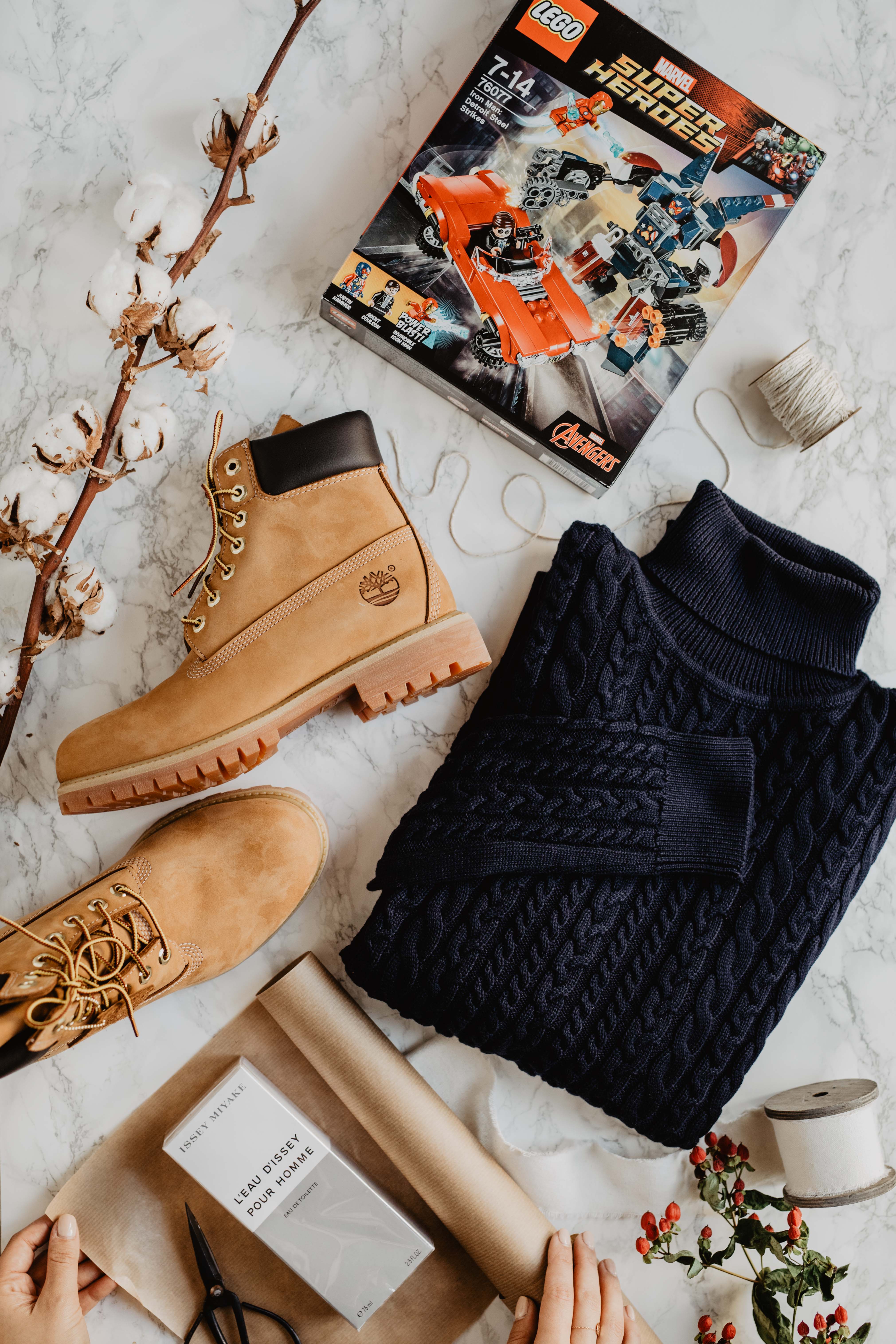 Another tricky person on the list is my boyfriend – actually now fiancé. The major problem is that it's his birthday on December 7th, which means I have to come up with two ideas for presents at the same time. A little trick that helps me is to take notes on my iPhone every time he drops a little hint – which unfortunately doesn't happen too often. I mean, what do you give someone who gets all the things he wants himself? Plus – giving him photography equipment is also not really an option because I do not know enough about it. So what's left to give are some little surprises that make him happy: Lego is always a safe option, because he loves it – but would never get it himself. A cosy sweater and boots for some walks in (hopefully white!!) winter wonderland are also always a great idea. As is a fresh bottle of his favorite perfume – this idea won't ever get old.
Gift Guide For The Bestie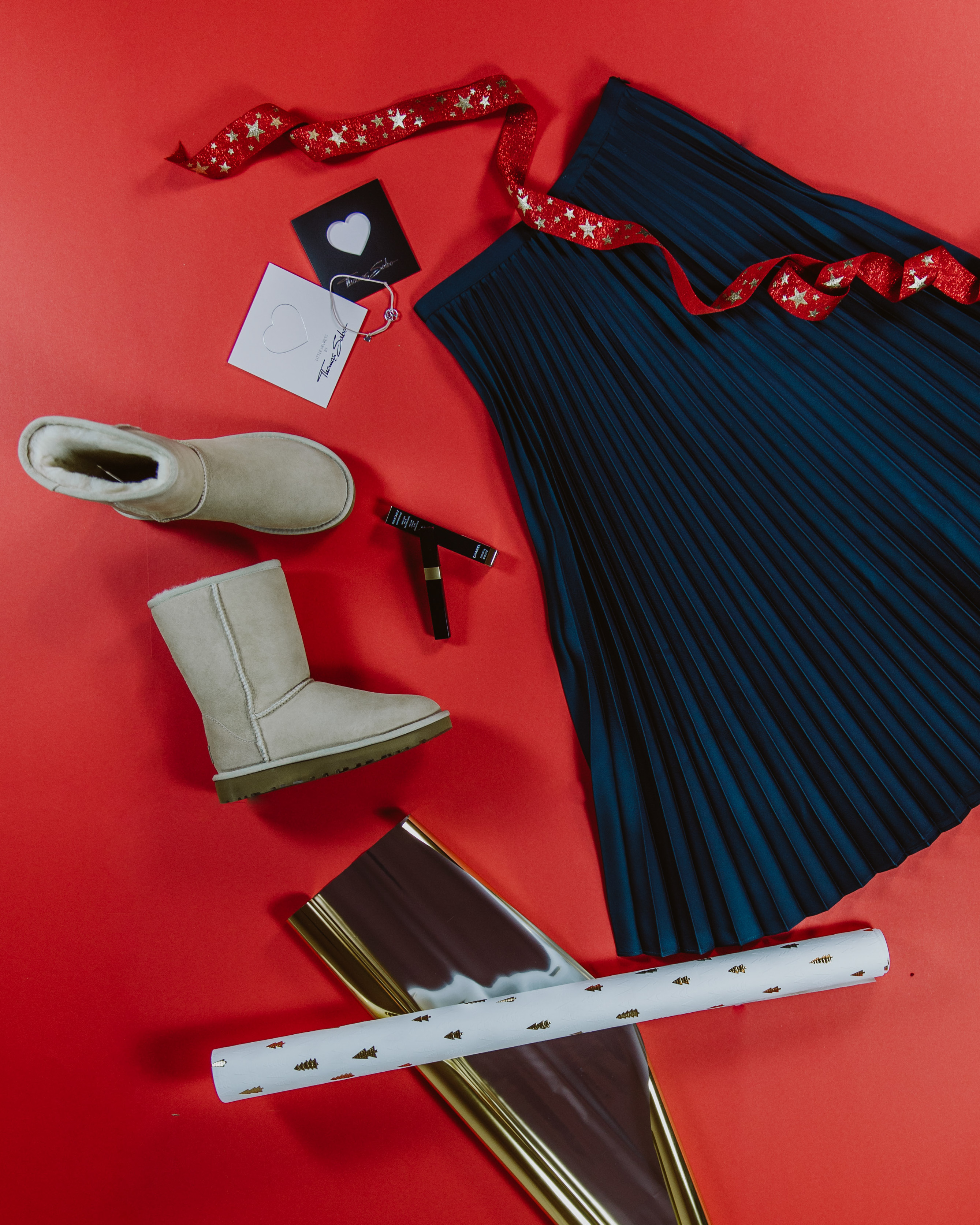 This is another easy one! Gifting my girls is not really hard, since I'm simply picking presents true to the motto: "What would I want for Christmas?". Usually I sneakily talk them into a Christmas wishlist conversation while having a coffee, so they'll drop a hint or two without even noticing. Other than that, picking things I know the love is always the best option: Like their favorite mascara, a pair of warm boots for time spend together at the Christmas market, a cool new skirt or a little friendship bracelet- those things are always a good idea.
Gift Guide For The Little Ones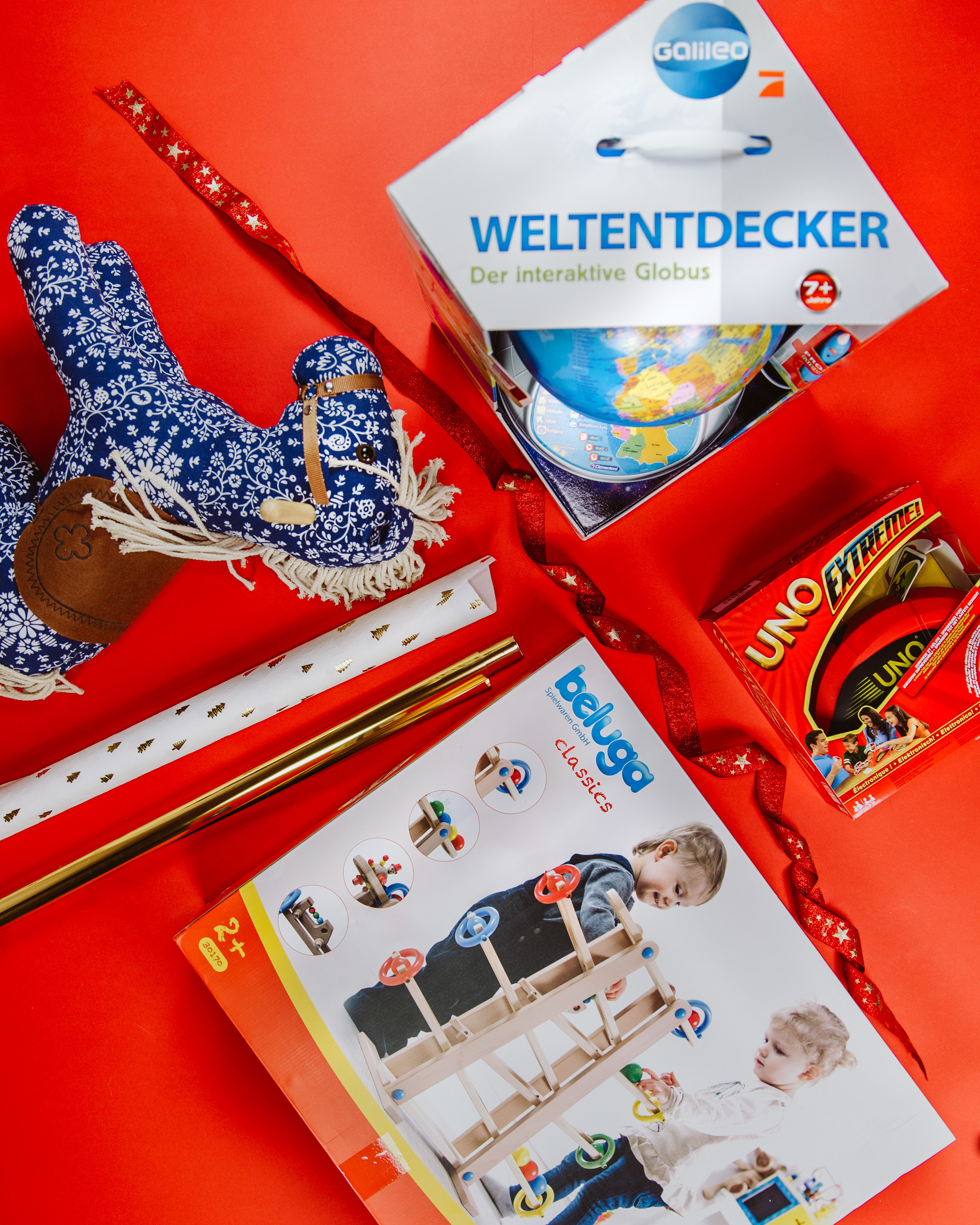 There's hardly anything more joyful than the big eyes of kids when they see the Christmas tree and all the presents. I love picking gifts for kids because it makes me feel as if I'm a little girl myself again. Depending on the age of the kids, I love toys that foster their creativity and knowledge – the wooden ball run is one of my favorites! I always wanted to have a rocking horse, so the cute blue one would definitely be on my list if I was little again. Another all time favorites of mine (still is!) UNO – who doesn't remember that game?! And last but not least, a present I once got myself for Christmas and absolutely loved to bits: A globe! Such a cool thing for kids to explore our world and foster their wanderlust. Start them young, right?
Gift Guide From Me To Me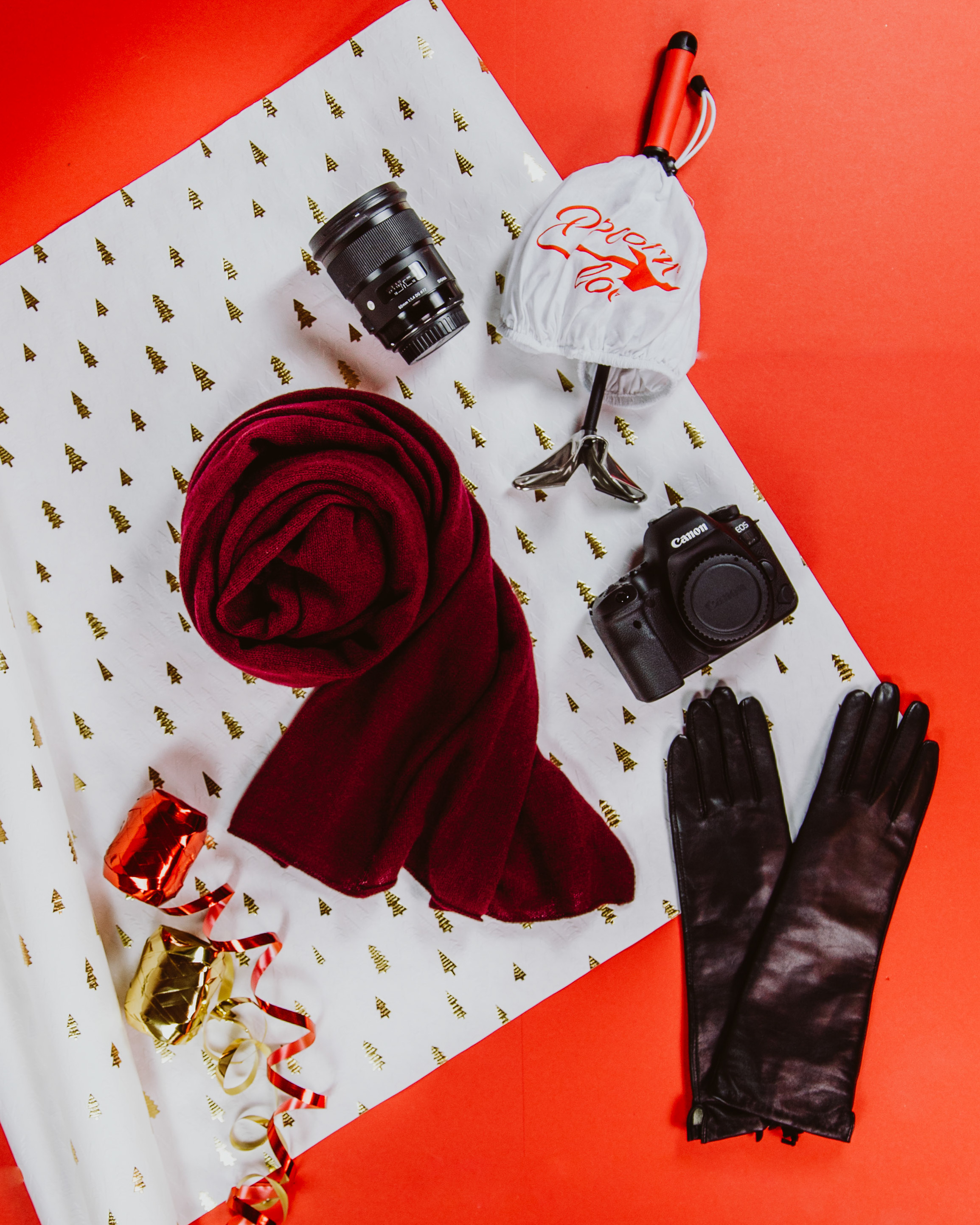 The older I get, the smaller my Christmas wishlist becomes. All the things I really wish (and hope) for can't really be wrapped in presents: Health and happiness for my loved ones, that mostly is. However, since I started earning my own money, I always treat myself with a little something for Christmas. Because who says you can't buy your own presents? This year, a new camera is on my wishlist. Although it's kind of business related, I also wouldn't want to miss out on a camera for my private life anymore. Capturing moments and freezing them for eternity has become one of my biggest passions during the past years (and especially since I'm with Patrick). Something else I desperately need are warm (and stylish!) gloves that are touchscreen proof. Nothing worse than having to take off your gloves every single time you are outdoors and want to unlock your phone. The red cashmere scarf – as already seen on the wishlist I composed for my Mom – is also on my wishlist this year. I love myself some good old cashmere – and the color is just gorgeous! Another thing that would be on my list if I had not gotten it already is the popcorn loop. Ladies and Gentlemen – if you love popcorn as much as I do – do yourself a favor and put the popcorn loop under your Christmas tree this year. It's pure magic! And let's be honest: Is there anything better than watching Christmas movies in your PJs, indulging in cookies and popcorn? I don't think so.
I hope you're all having a wonderful Christmas time, and don't stress yourself too much finding the right present. The biggest present for everyone still is spending quality time with their families and friends, and simply having a great time with the people you love most. And if we're honest: That's what Christmas really is all about.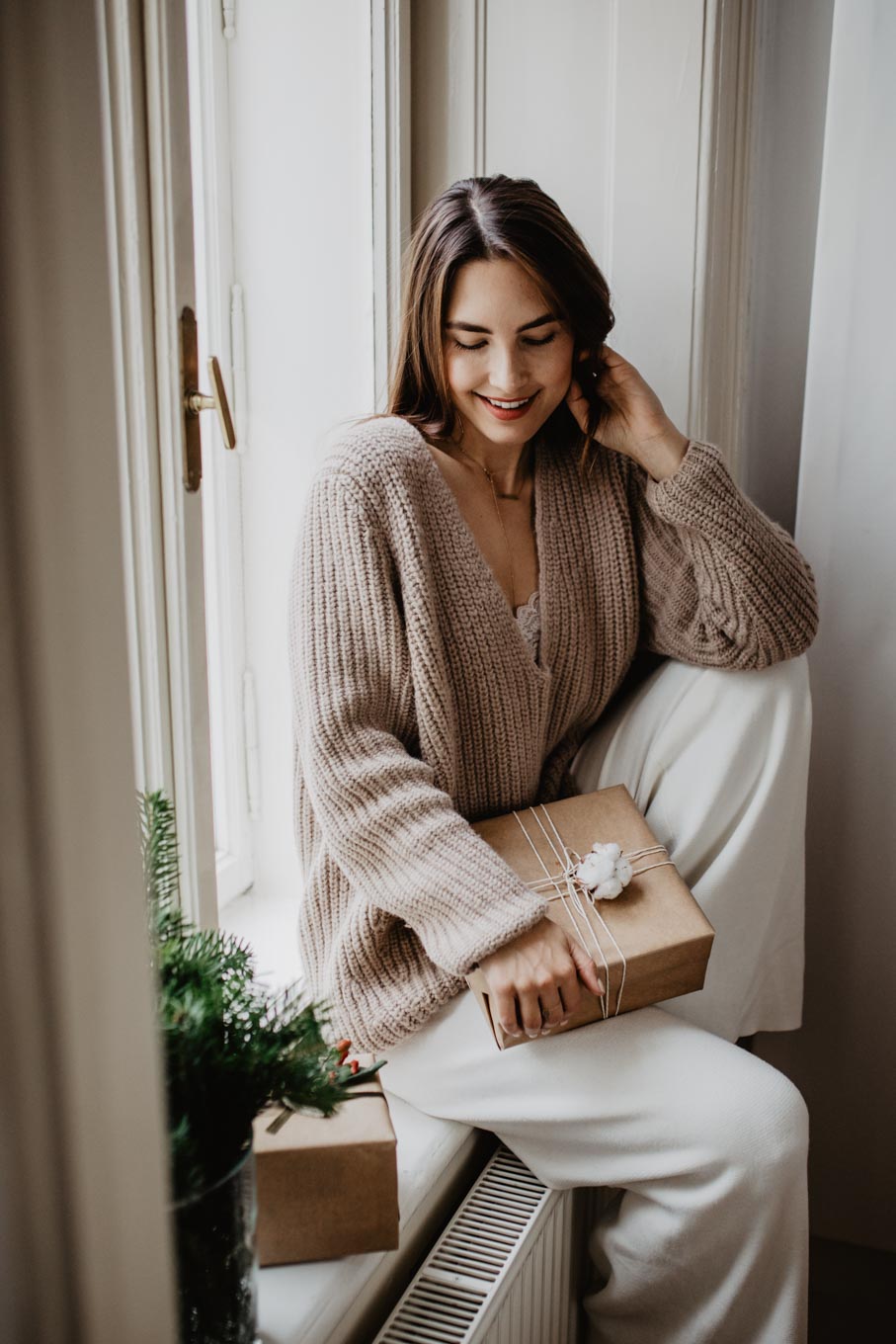 ---
*in friendly collaboration with OTTO Versand