Wrap it up! Chic & Easy Christmas Gift Wrapping
To me a gift is always worth as much as the love with which it was chosen and wrapped. We all know beauty comes from within, but when it comes to gifts, to me the outside matters even more than the inside. The fact that someone sat down and took time to wrap a present, and added a little note or even a Christmas card to the present is priceless. However, this does not mean that Christmas wrapping has to be over the top or cost a fortune. With some easy tricks, and a little bit of time, you can make the most beautiful wrapping on a budget.
I personally love simple and minimalistic wrapping, especially if it includes some elements of nature. This year I chose to stick to earthy tones and added a touch of dark green, white and red – my favorite colors for Christmas! I absolutely love all sorts of ribbons and always collect them throughout the year from packages I receive. I know it's really weird, but it just makes me super happy to roll them up neatly and put them all in a box together. It just breaks my heart to throw them away because they are so beautiful. Especially velvet and satin ribbons immediately add a festive touch to your presents, but also very simple parcel string can look stunning!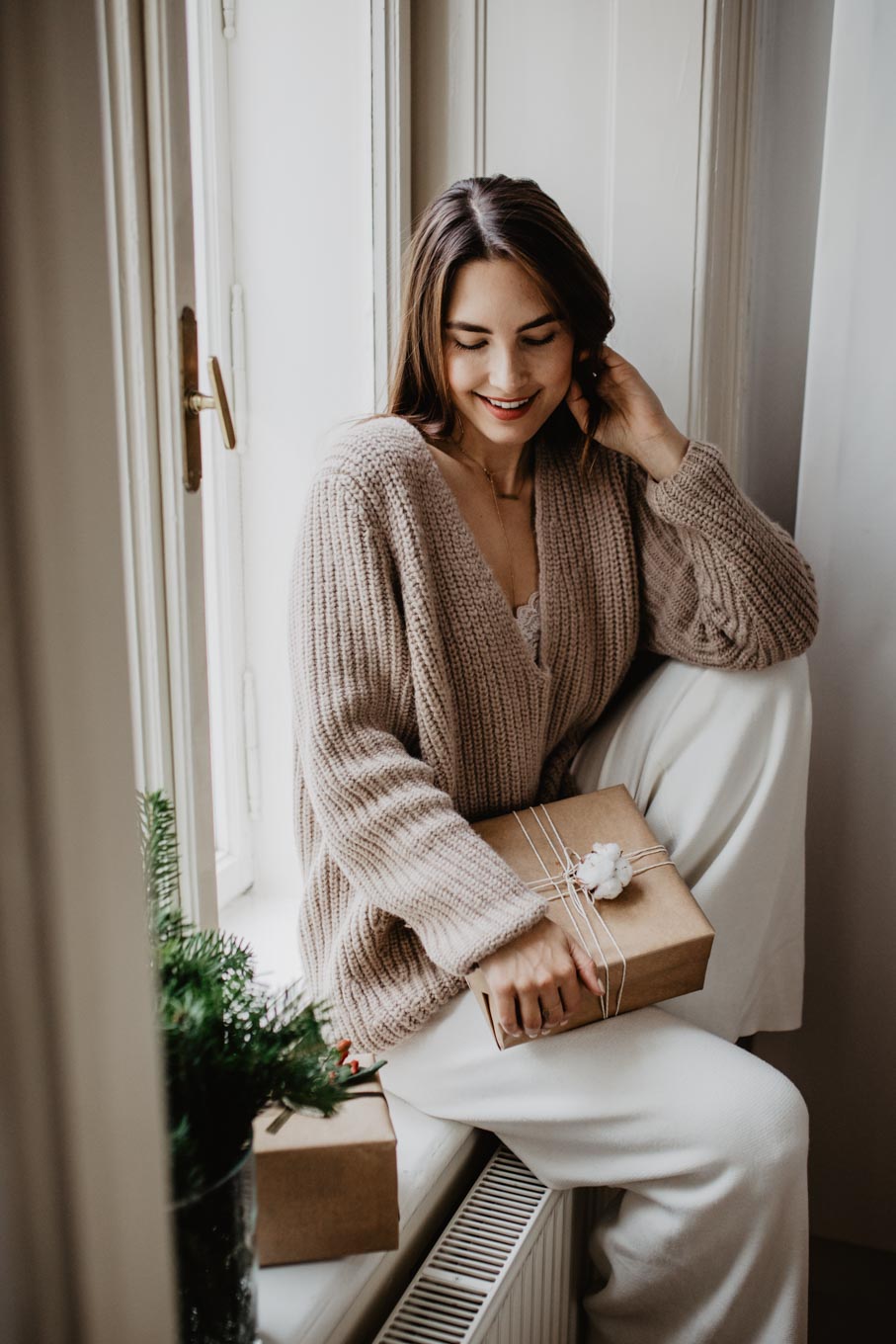 Here's what you need for the chic & easy gift wrapping:
1 roll of brown wrapping paper
1 branch of cotton plant and evergreens
1 roll of classic parcel string
velvet, satin and cotton ribbons for a more festive touch
I got all the accessories needed for the gift wrapping at our weekly market in Salzburg, where I bought a dried cotton plant branch and some twigs of evergreens. The paper is simple brown wrapping paper you can get at every post office, for more festive and special ribbons I usually go to Interio and Depot. Instead of the cotton plant and evergreens you can also use cinnamon sticks or dried slices of oranges! Presents don't need a fancy name tag to look pretty.
How do you like this simple gift wrapping? Would love to hear what you think in the comments. Happy 2nd Advent everyone <3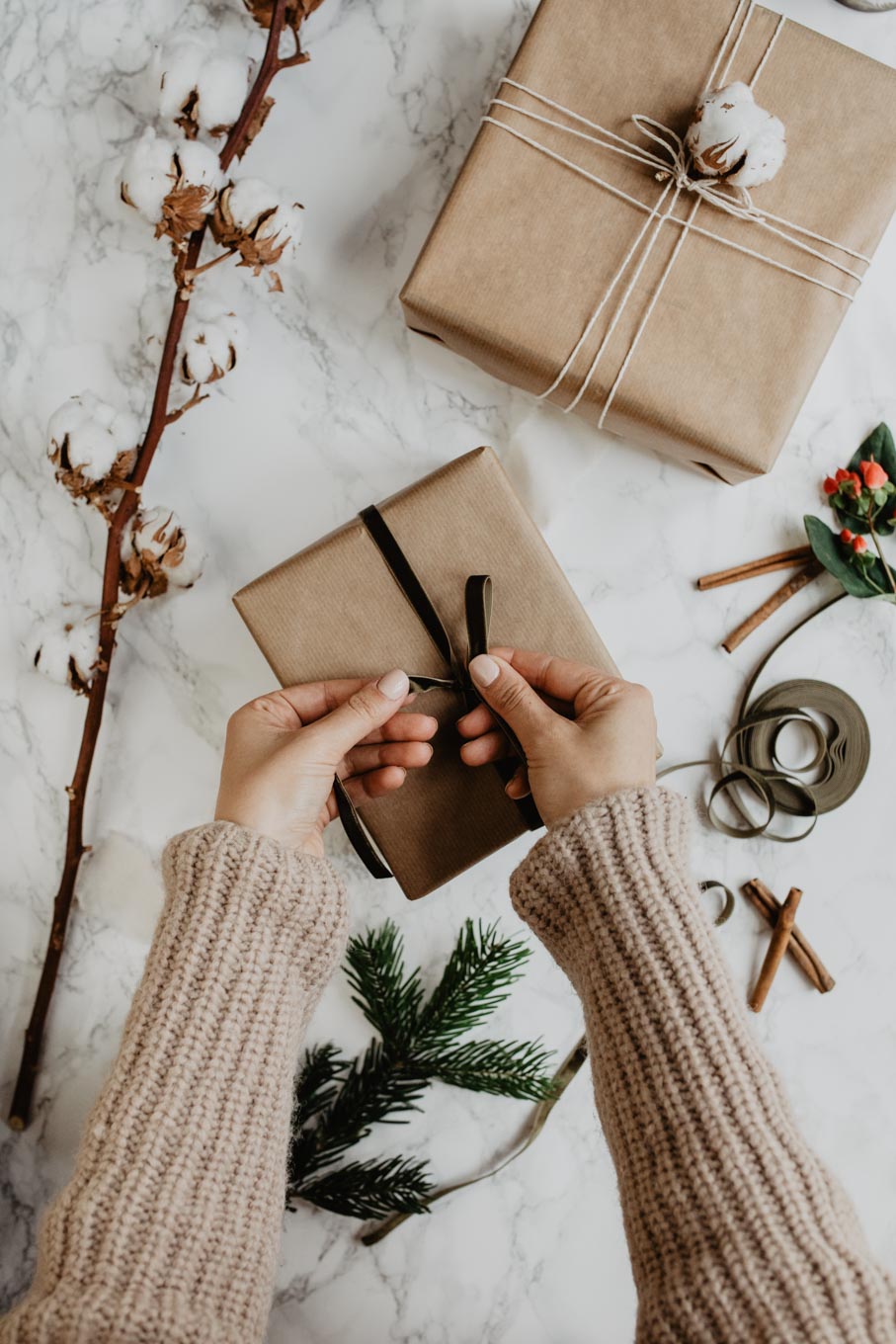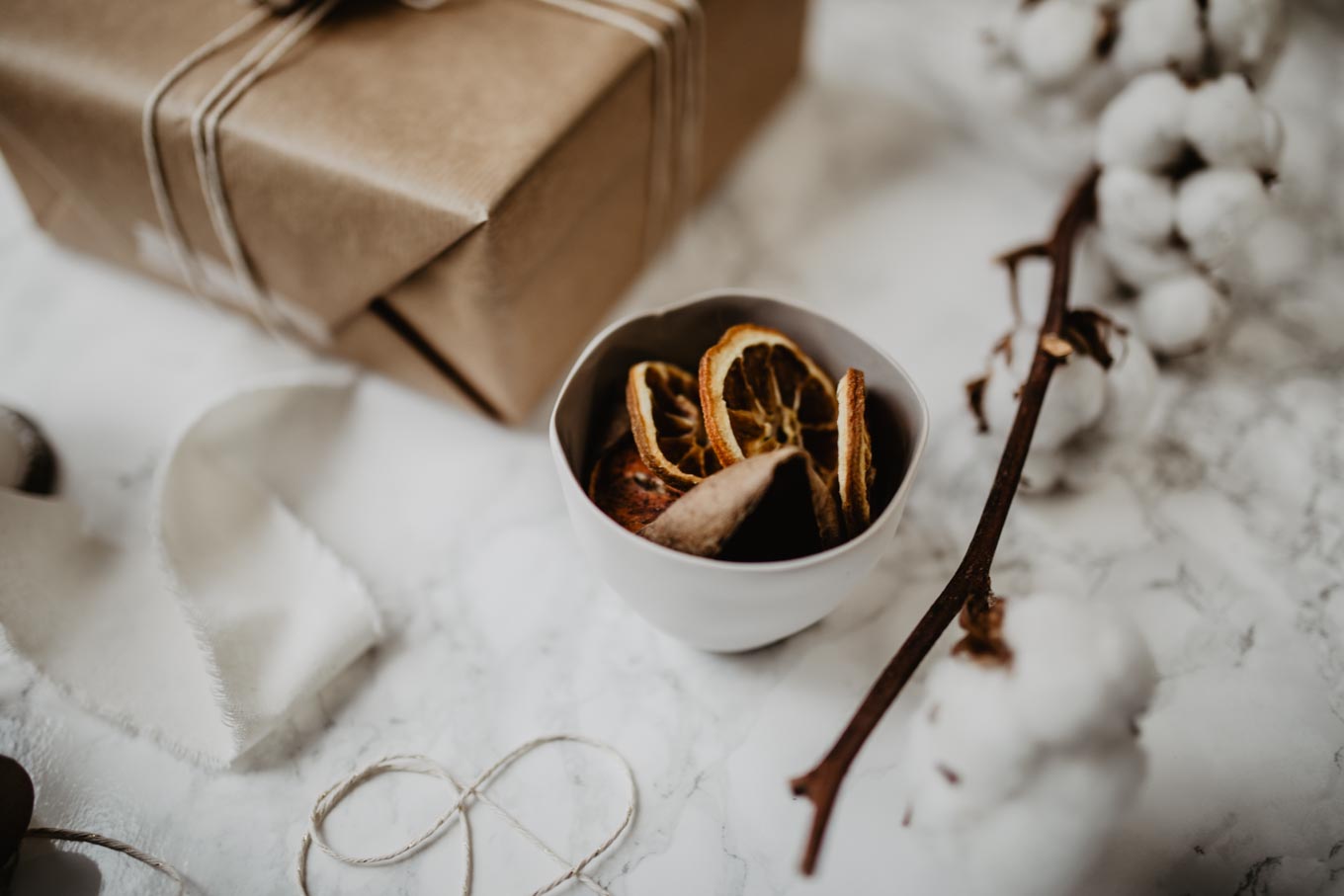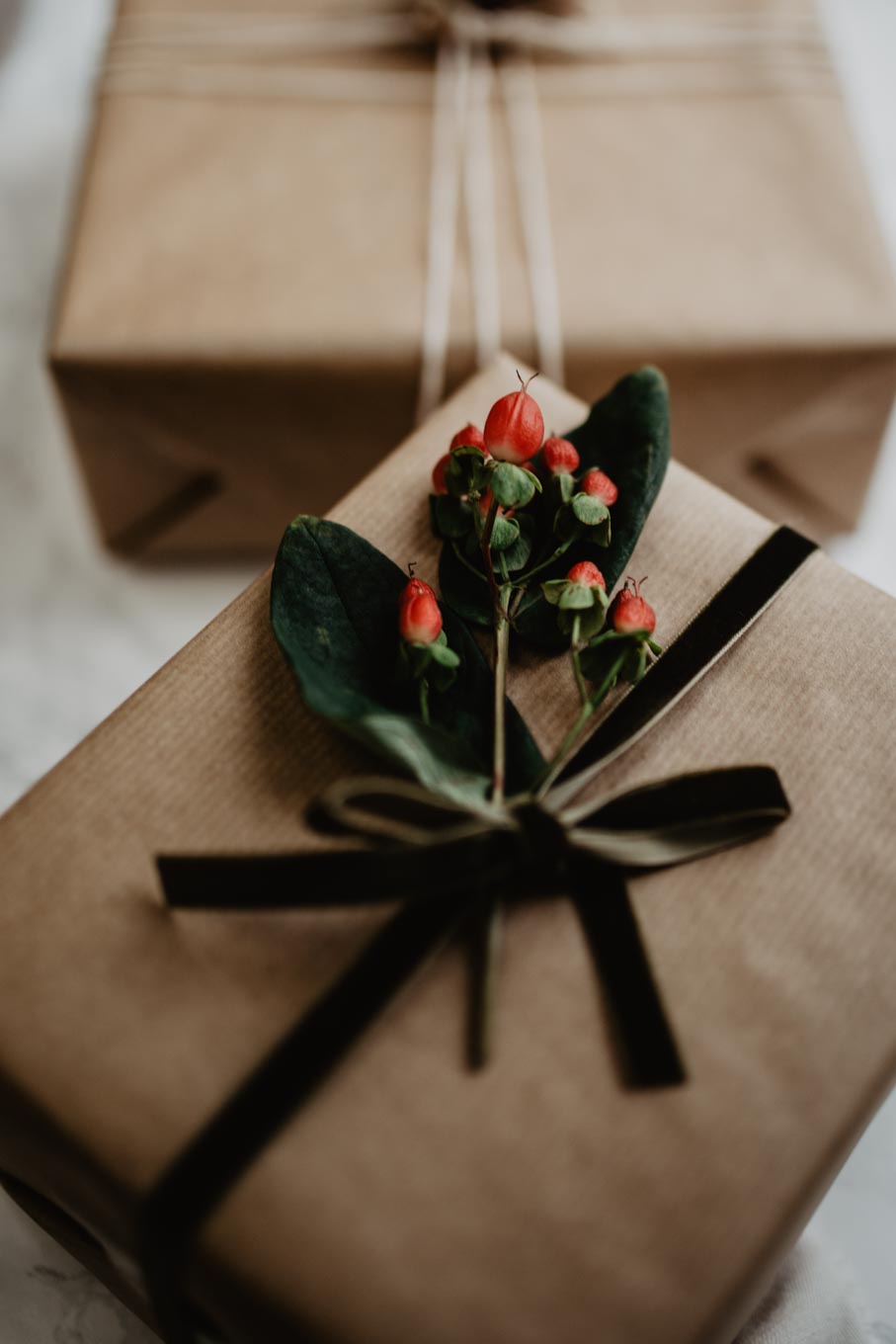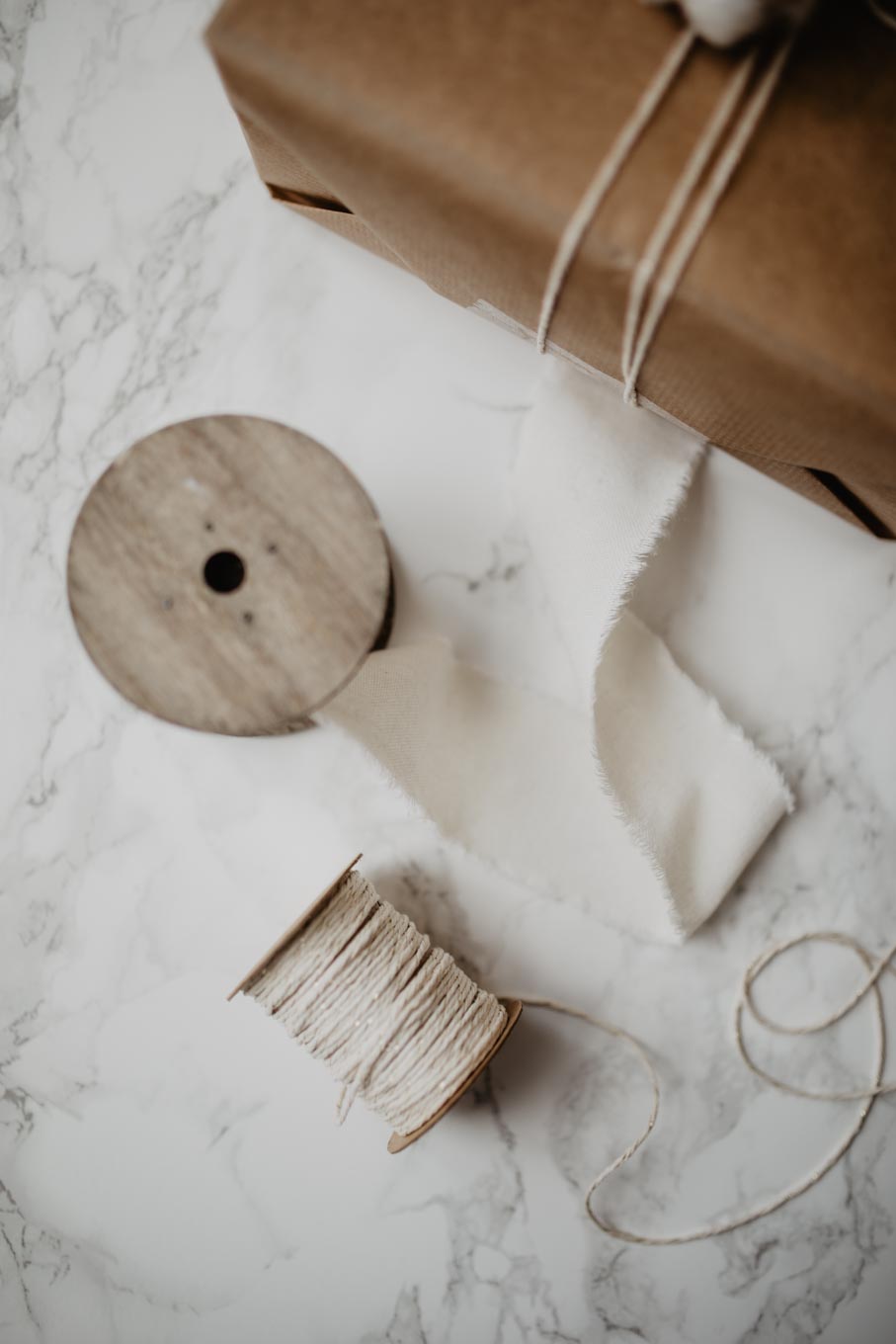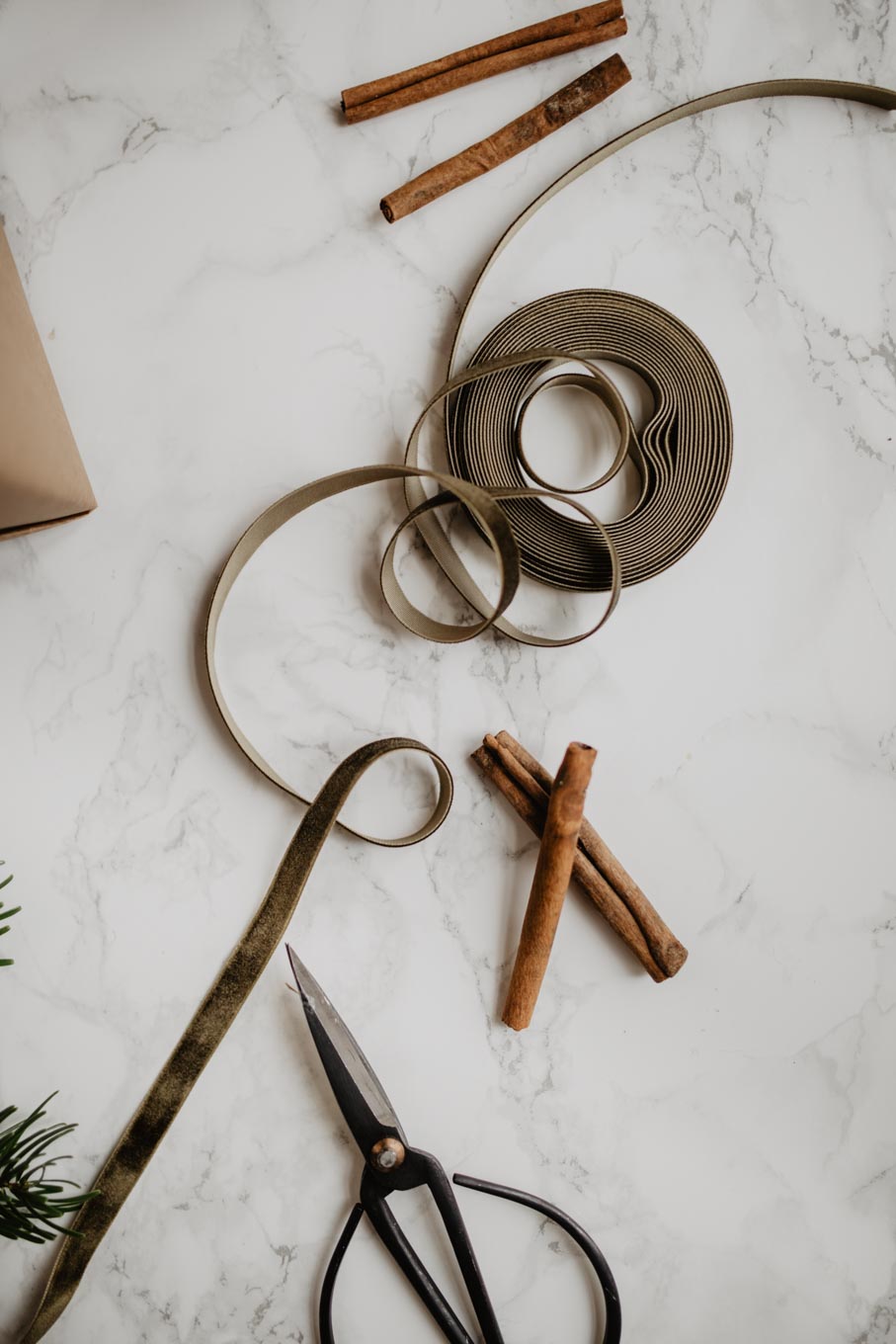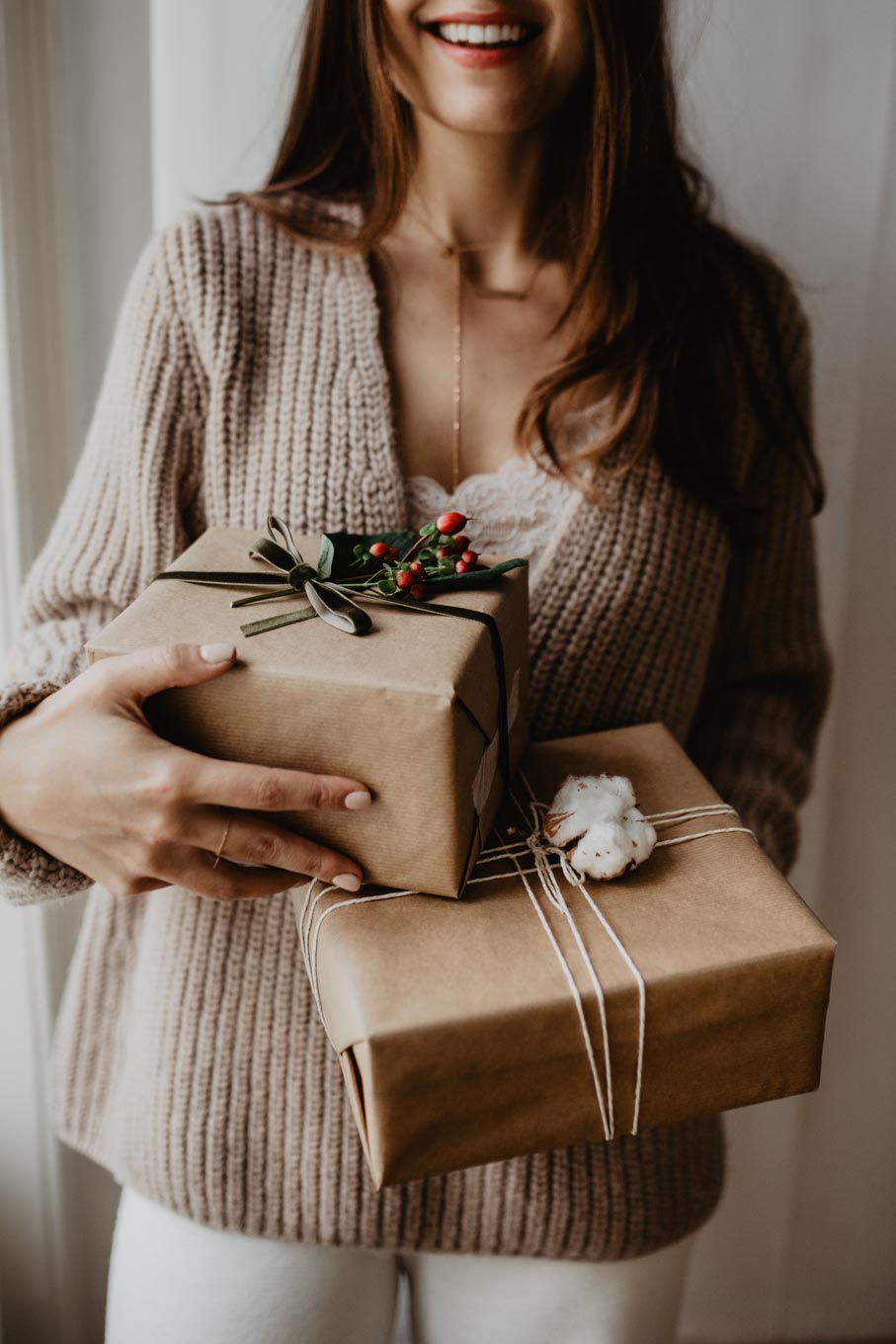 ---