Cyber Week: All The Deals You Need To Know
Over the past years, I have developed a love-hate relationship with the world's most shopping day – Black Friday. By now, great shopping deals cannot only be found on Black Friday but also on Cyber Monday, which extends to a whole Cyber Weekend. Some shops take it to the next level and make a whole Cyber Week out of it that lures with great shopping offers.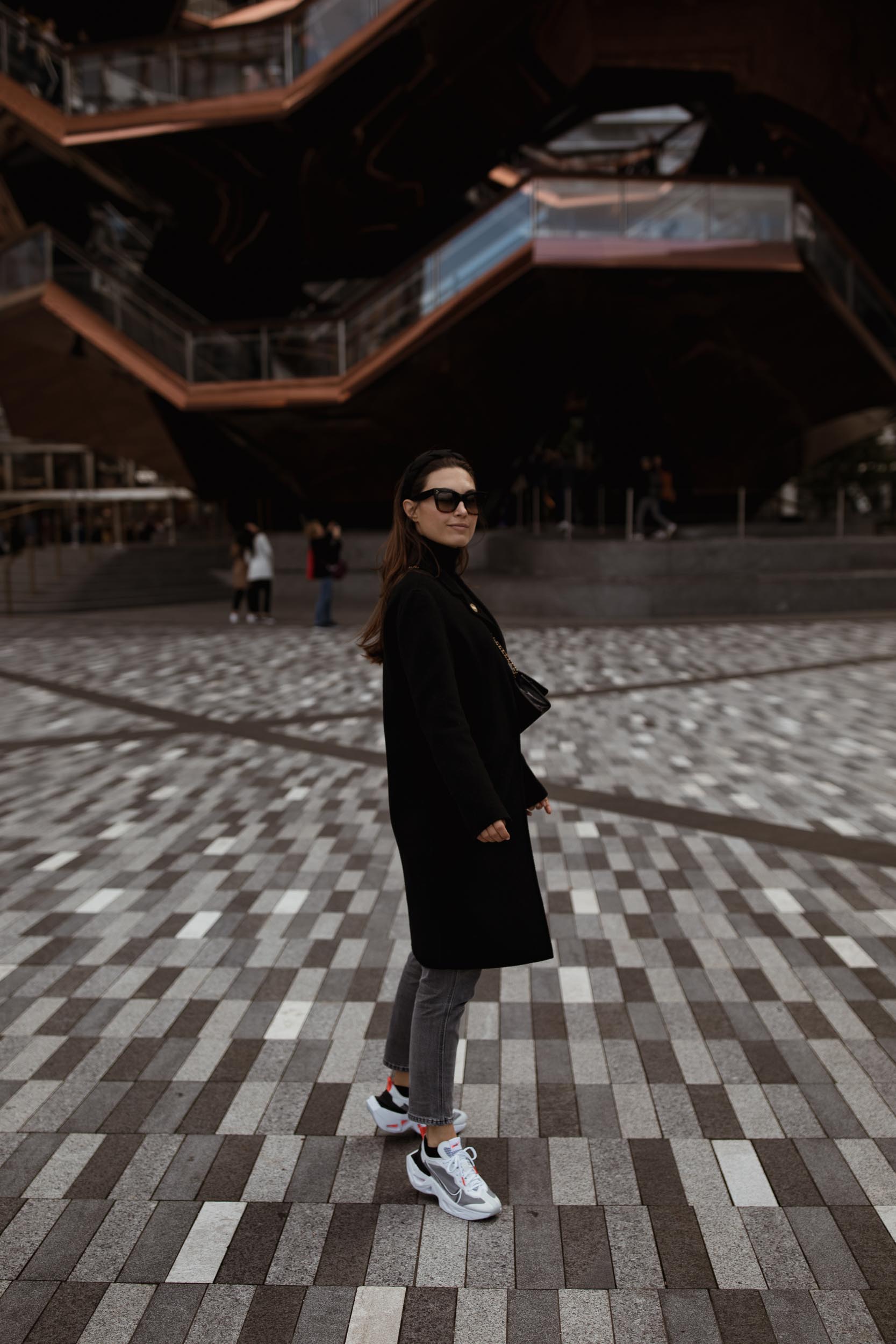 To be honest with you, I don't like the amount of ads that are thrown at us promoting Black Friday & Co. that build up pressure to buy things we eventually might not even need. On the other hand, I've scored some great deals on Black Friday and during Cyber Week myself in the past. So, I think, at the end of the day, the same rule applies for Black Friday ap the same rule as for any other day: It's entirely up to you what you make out of it.
My Black Friday tips:
Don't feel obliged to buy anything just because it's cheaper than usually.
Do you research first to avoid stress on Black Friday. Make sure you know what you want (or what you are looking for), don't get distracted by other things and only buy what you really wanted in the first place.
Know where to get what: if you know a shop that has taken part in last year's Black Friday sale, chances are very high you'll be able to score some great deals at that shop this year again.
Have you Christmas gift list ready: Black Friday is the perfect occasion to get all presents for your loved ones, eventually saving some money.
And most of all: don't get stressed about all the sales everywhere. If you want to avoid Black Friday at all this year, I highly recommend you go on a digital detox this weekend. Don't scroll through Instagram and avoid your inbox that's very likely to be filled with Black Friday newsletters.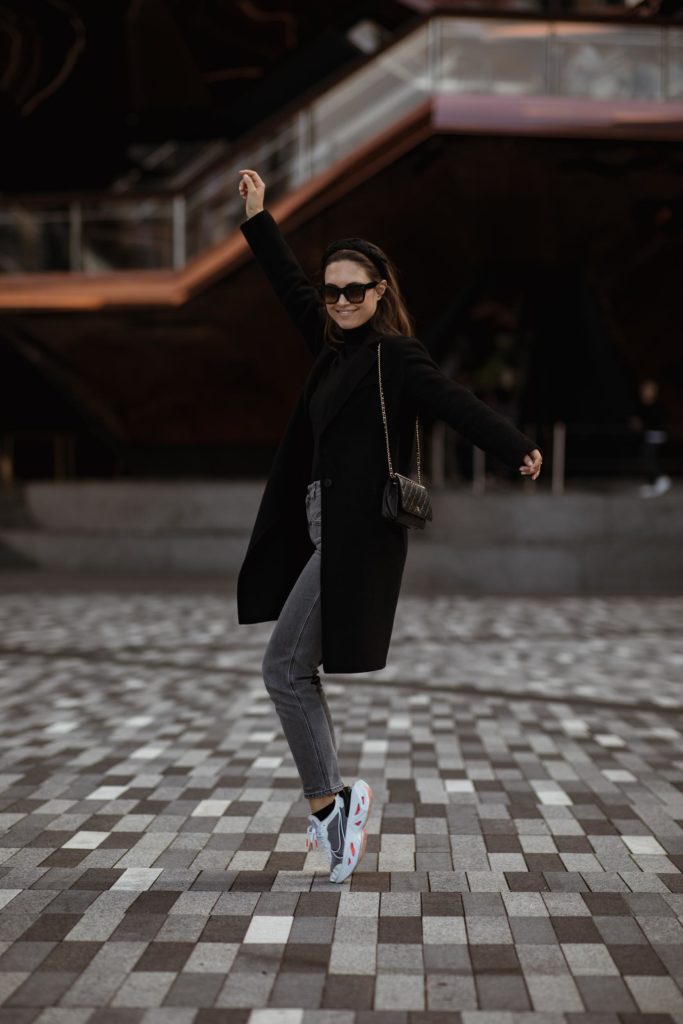 For those of you who are are eager to do some shopping during Cyber Week, I've put together a list with all note-worthy discount codes you'll need this week. Some deals are already available, and more shops are adding their offers throughout this week. I'll keep updating this post so you have all deals and necessary codes neatly sorted in one place:
Designer Fashion
Net-A-Porter
30% off selected products
code: none needed
Monnier Frères
25% off everything (*with some exceptions)
code: BFWEEK
LuisaViaRoma
40% off all sale items
Code: EX40
40% off everything (*except for products marked with a star)
Code: BFA40
mytheresa
Additional 20% off on Sale items
code: none needed
Ssense
up to 50% off selected pieces
code: none needed
Breuninger
30% off selected items
code: BLACK19
Beauty Special: 15% off parfums
code: PARFU19
The Outnet
up to 85% off selected items
code: none needed
additional 15% off
code: Final
Browns
20% off everything
code: CYBERSPACE
extra 20% off sale items
code: MOREBLACK
Farfetch
from Tuesday on: additional 30% off sale items
code: automatically added at checkout
Burberry
Sale is starting today!
code: none needed
Ralph Lauren
Black Friday Sale: 30% off on selected items until Sunday
code: none needed
Intermix
up to 75% off on Sale items
50€ discount for orders over 250€

Code: Kein Code notwendig
---
High Street Fashion
Arket
Green Tuesday: 20% off selected pieces marked green
code: none needed
NA-KD
30% off everything the whole week
code: blackweek
Mango
30% off everything
code: BLACK19
Ivy & Oak
up to 65% off selected items
code: none needed
extra 15% off
code: LAST15
ASOS
up to 70% off everything from from Thursday on
code: none needed
Boden
30% off everything
code: for Austria: VM87 | for Germany: BN93
Levi's
30% off everything
code: none needed
H&M
20% off everything today
code: none needed
All Saints
30% off everything
code: none needed
COS
20% off selected products
code: none needed
&Other Stories
Friday & Saturday: 20% off everything
code: NOIR20
AboutYou
up to 70% off until Monday
code: none needed
---
Accessoires
MAJAVIA
10% discount for the purchase of one product | code: BLACK10
20% discount for the purchase of two products | code: BLACK20
30% discount for the purchase of three products | code: BLACK30
or you can use code NINAWRO2019 to get 15% off anything
---
Multi Retailer
Amazon
Black Friday Week: various offers the whole week until Friday
code: none needed
---
Home & Decor
Made.com
From today on: 20% off selected items + free shipping
code: none needed
Home24
Black Week Super Sale: hupt to 60% off selected items
code: none needed
additionally: Black Friday Gutschein
Code: Black-19
WestwingNow
Black Friday Sales: from Thursday 6pm until Tuesday midnight up to 70%
Cyber Monday Sales: from Sunday 6pm until Tuesday midnight up to 75% off
H&M Home
20% off everything
code: none needed
---
Beauty
Douglas
25.11. 30% off Urban Decay
code: URBAN
26.11. 30% off Elizabeth Arden
code: ARDEN
Feelunique
Up to 35% off selected items + free beauty-bag
code: none needed
Lookfantastic
Monday: 20% off everything + free Sleek Palette from a purchase of 84€
code: W20
Sephora
Up to 50% off selected products
Code: Finalfriday
Niche Beauty
Cyber Sale: Up to 60% off selected items
code: none needed
additional 20% off
code: BLACK20
Flaconi
Black Friday Week: up to 60% off selected items
code: none needed
Cult Beauty
up to 40% off selected products
code: none needed
---
Fitness & Well-Being
NIKE
Monday & Tuesday: 30% off selected items
code: none needed
lululemon
up to 40% off selected items
code: none needed
---