Daily Hair Styling Basics
I don't know if you guys know this about me, but I am very particular about my hair. I basically had the same hair style for over a decade, sometimes a bit shorter, sometimes a bit longer, but the cut and style hasn't changed much. I know some people might say that's boring and life is too short to always wear the same hair style – but I beg to differ.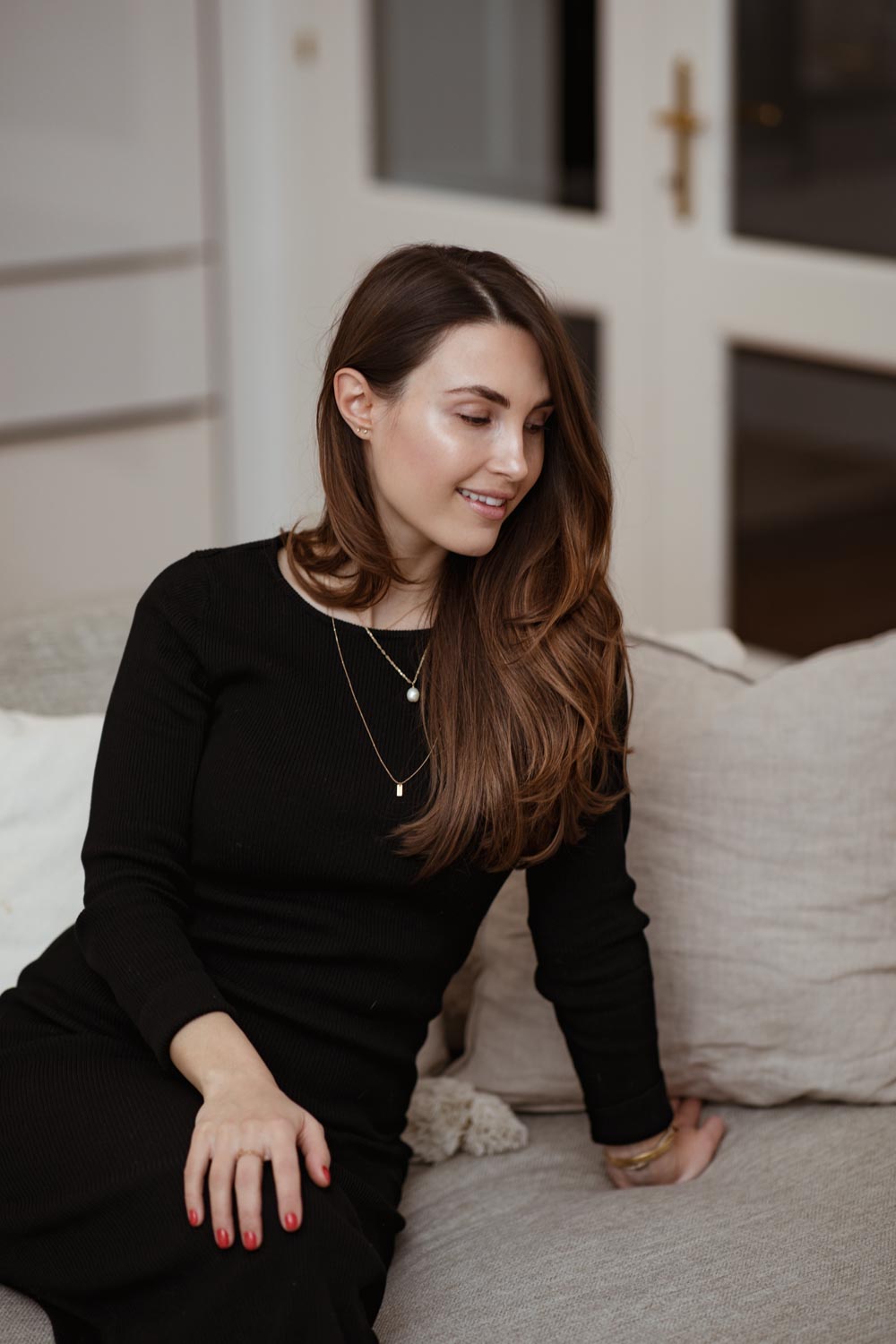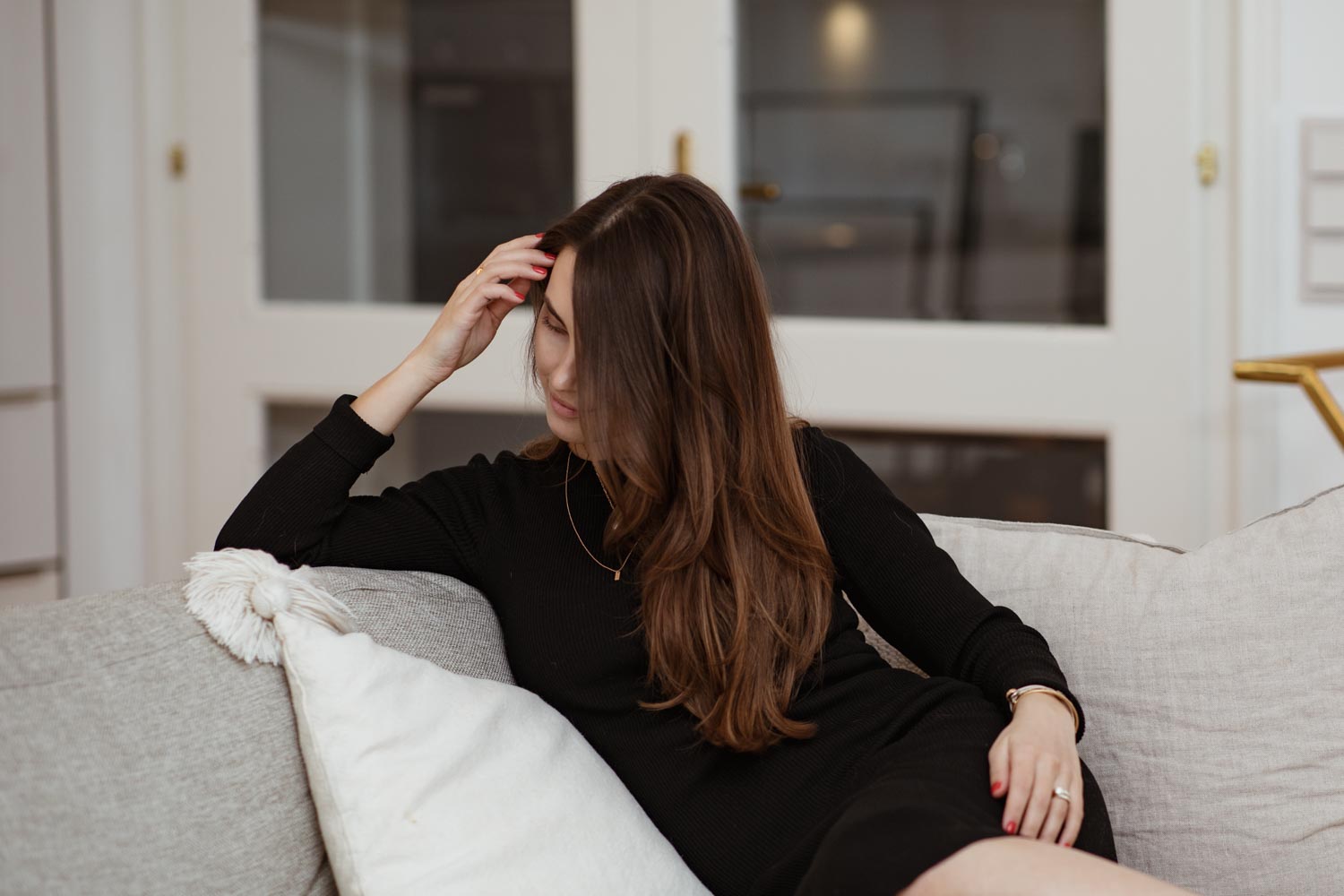 I'm just not the kind of girl who likes to spend hours a day on her hair. I'm happiest if my hair styling takes as little time as possible and I have been going through lots of trial and error until I have found the styling products that truly work for me. You also won't find lots of heat styling tools in my bathroom, except for the Dyson Super Sonic and the Dyson Airwrap, which I still love using on days I want to have beach waves. But other than that, I own one basic round brush and a tangle-teezer – and the right products that work for my hair. That's about it.
When it comes to my hair, I know what I like (and don't like) and I know what feels like 'me.'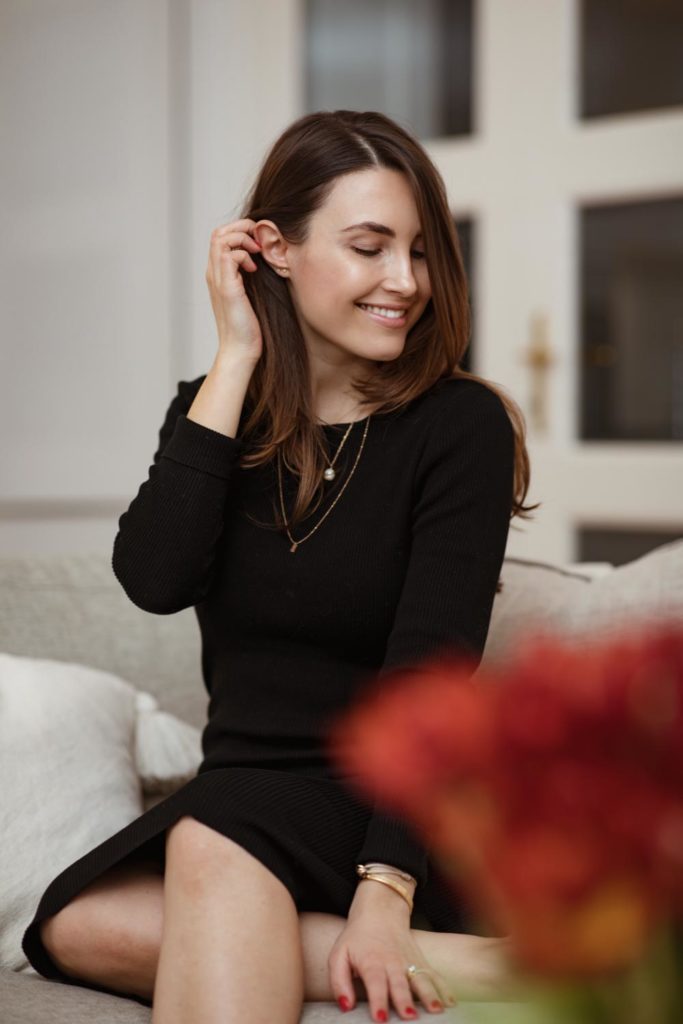 Over the years, my rather long, sometimes messy, slightly wavy, lived-in hair has – in a way – become a huge part of my identity. I've formulated a haircare routine that really seems to work for me and that I feel confident with. For me, it's not about spending hours of time to get the hair that I really love – it's about making my hair styling routine as easy as possible and knowing exactly which products I need to achieve the look I want to go for.
Great hair styling for me starts with a really great haircut. I take those quarterly appointments of cuts with my favorite hair stylists very seriously. Most often, it doesn't need much more than a really good cut, the right products and a little know-how to make my hair fall into place again. Sometimes, I like adding a few paintings to my hair, especially before summer. Over the years I've learned that spending a few extra €€€ on a good hair cut is the best investment you can make for your hair.
I tend to get a lot of questions about my hair, how I style it and how I create certain hairstyles. So I'm very excited to be teaming up with Taft this year to show you my favorite go-to products and a few tips and tricks for my favorite hairstyles.
Today, I'm spilling the details on my favorite daily products that help me create my standard hairstyle – with minimal time and effort:
Before blow drying, I spray Taft "Wahres Volumen Föhnspray" (blow dry spray) or Taft "Hitzeschutzspray" (heat protection spray) – if I intend to use any other heat styling tool – all over my hair. I've tried a few heat protectors but this is one is so far my favorite because it feels completely weightless on my hair while still protecting it from 220 degrees of heat! It also leaves a smooth and healthy finish to my hair.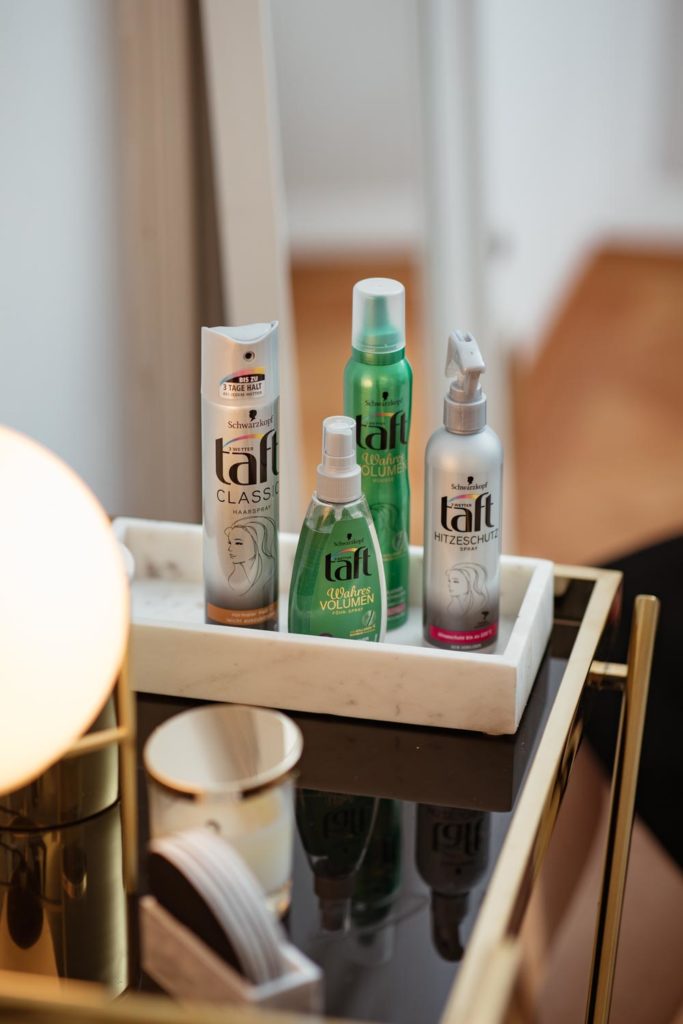 Next up, I need some volume! Before blow drying my hair, I use Taft "Wahres Volumen" Mousse on my roots to give it that instant lift and messy undone look. I love how powerful the foam is, you don't need a lot and it really gives your hair a whole new life! It's invisible and it holds some added thickness to your roots, without being sticky.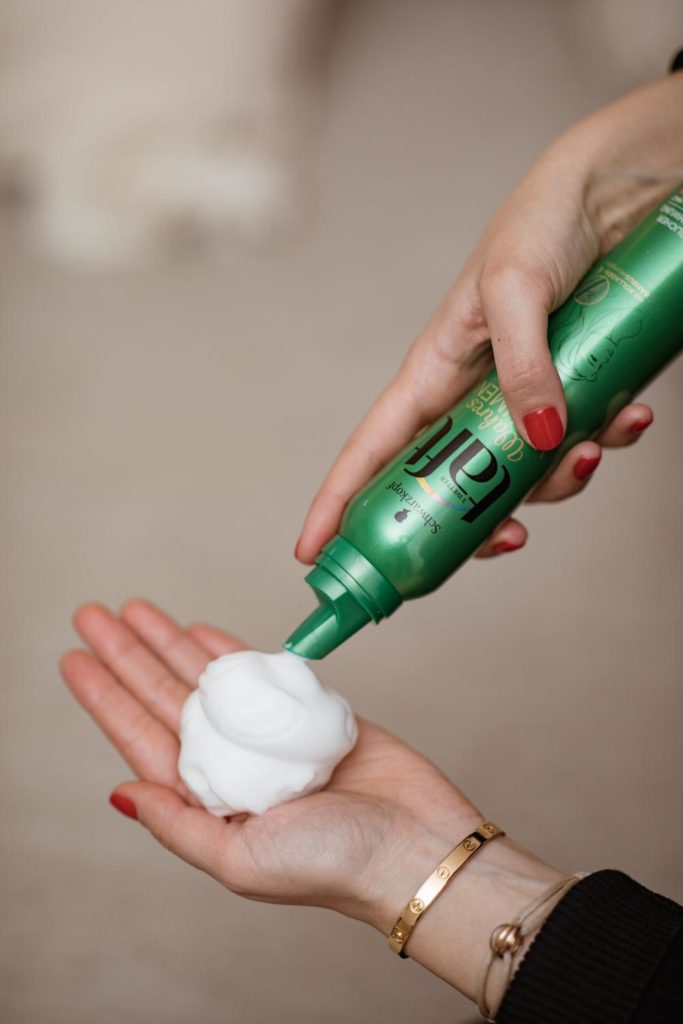 Last but not least, I spray Taft "Classic Hairspray" all over my hair once I'm done. I've been using this spray for years – it's rather light and does not feel heavy or sticky at all, just making sure my blown out locks stay in place for a couple of days. I usually don't like the feeling of most hairsprays, but the super light version of the Taft classic hairspray is a true game changer. It's lightweight but powerful.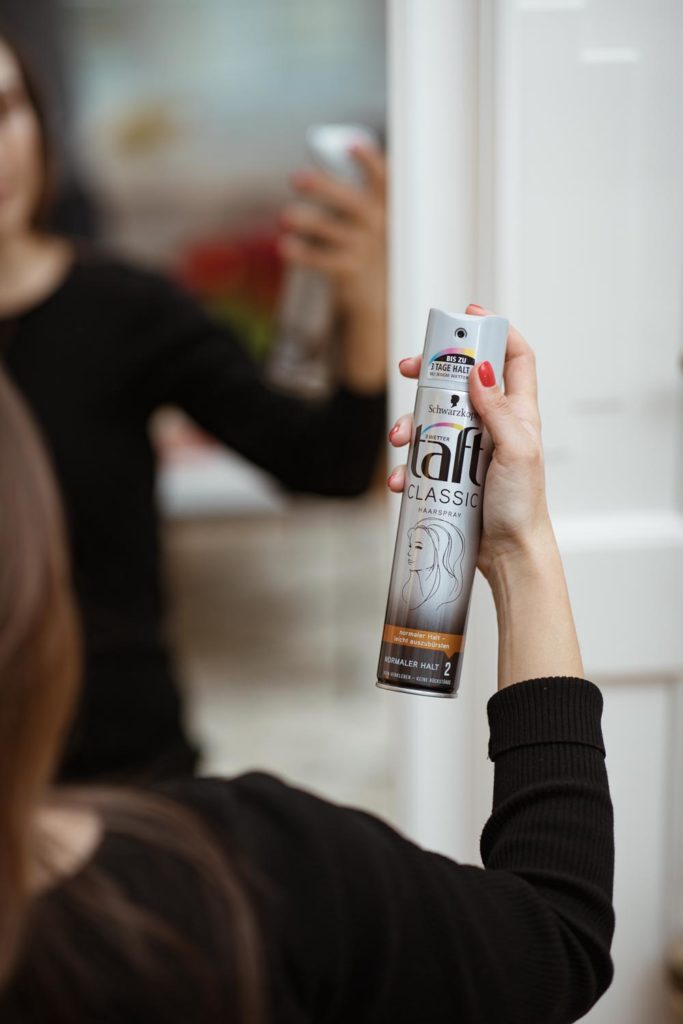 Another trick I do to give my hair those natural waves: I put it up in a ballerina bun while sleeping. I simply strap my hair together in a super high ponytail, fix it with a silk hair tie, and then wrap the hair around the hair tie until everything is in a bun. Then I fix that bun with another silk hair tie and when I get up in the morning, my hair falls in lovely loose waves. Doesn't get much easier than that, does it?