My Daily Quick Make Up Routine
When it comes to make up I'm definitely a serial dater – I simply love trying out new products and playing around with different highlighters, mascaras, lipsticks and co. However, over the years I've found myself reaching out to some products more often than to others.  Some of these products, like my beloved waterproof mascara from Chanel, I've bought multiple times already throughout the past few years. In the mornings I'm like a little robot, so my daily make up has to be as simple as possible. Furthermore, I don't like schlepping around my make up bag with me all day, so I want my make up to stay in place all day long. That's why I don't mind investing in products of high quality, that might be a bit pricy in the first place, but which will make sure I look fresh all day. Plus I made the experience that high quality products last a lot longer than others.
A couple of weeks ago I asked you via Instagram if there's anything in particular you'd like me to write about. Seems like my make up routine is one of the most popular topics (alongside more infos about Maxi, but that's coming soon). So here we go – your wish is my command: My make up routine and all time favorite products I use on a daily basis: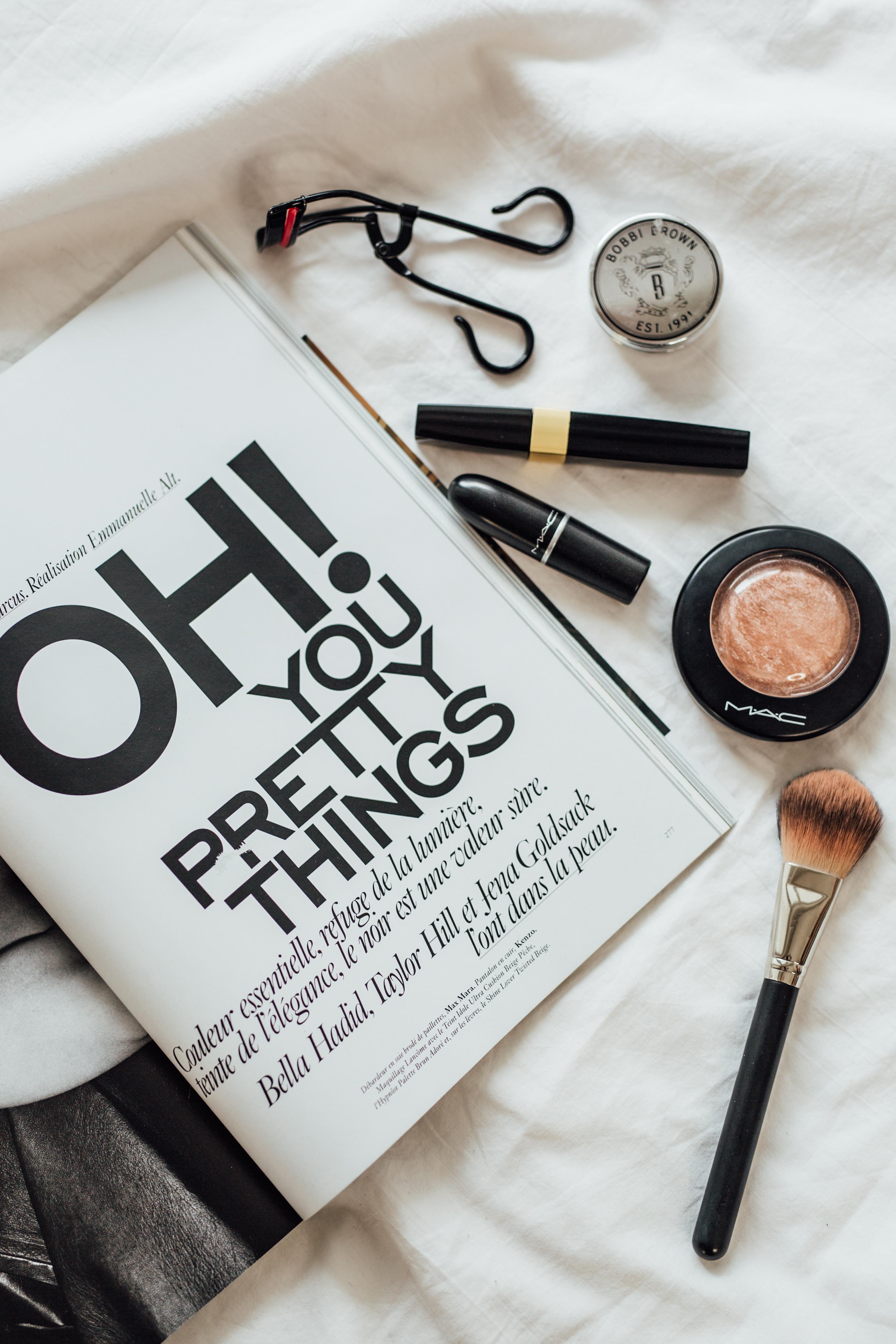 FOUNDATION
To me personally, the right foundation is key to for a fresh look and the most important part of my daily make up routine. Since I discovered the Clinique BIY drops (color 125) I'm obsessed with them. I simply mix three drops into my moisturizer (I use Clinique Moisture Surge), add a bit of MAC Pro-Longwear concealer (color NC20) under my eyes and around my nose if necessary, and that's it. As a finishing touch I add a bit of  MAC Mineralize Skinfinish Powder  (color medium) on my T-zone that ensures a non-shiny appearance all day.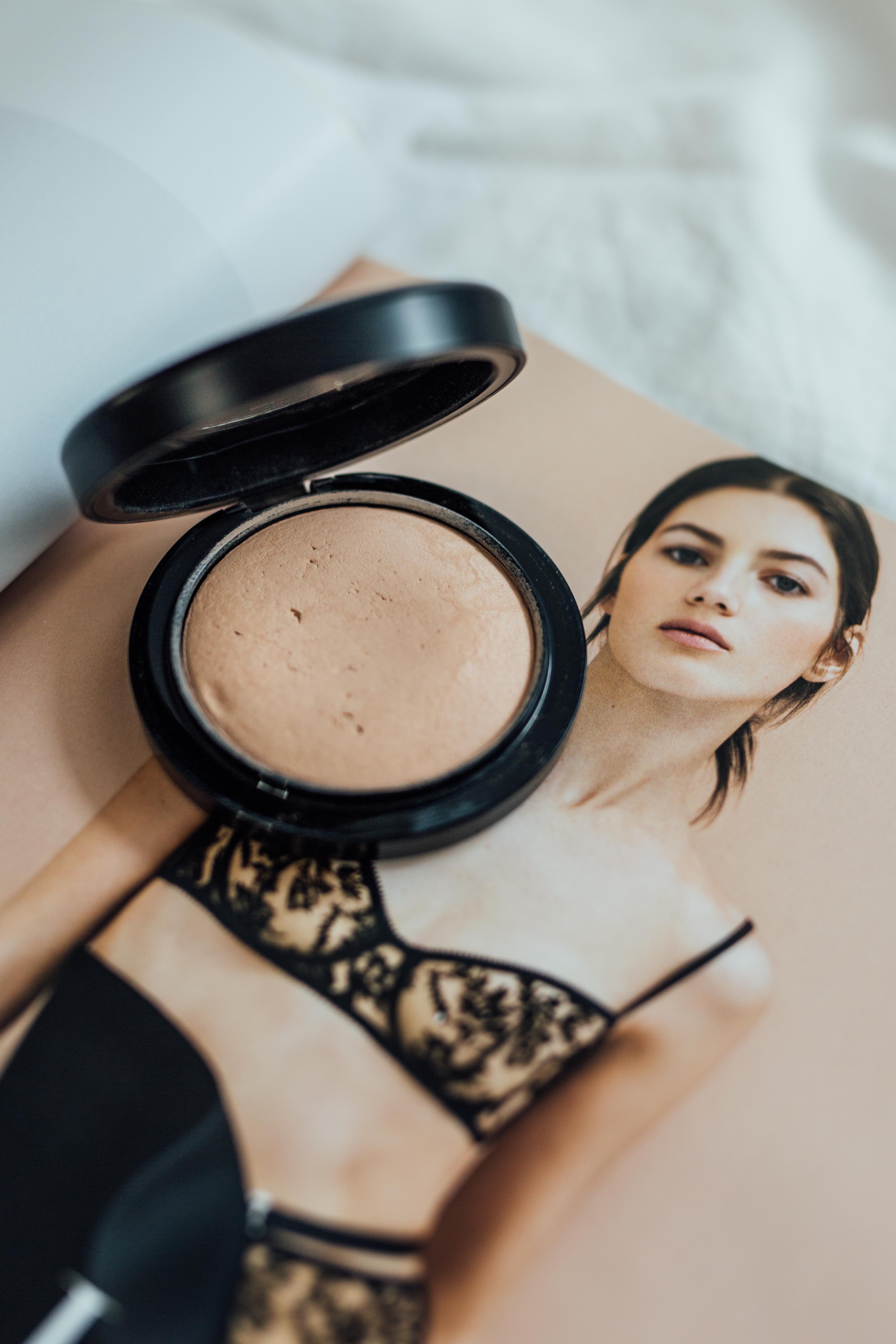 EYEBROWS
I remember reading Bobbi Brown's Make Up Manual a couple of years ago, in which she says "The secret to beauty is simple – be who you are." That sentence somehow sticked with me over the years and is my mantra when it comes to doing my make up. My eyebrows are naturally rather thick and dark (special thanks to my Italian genes and my Mom who forbid me to tweeze them when I was a teenie), so instead of trying to hide them, I actually highlight them. Luckily, Cara Delevigne and the Kardashians made eyebrows a big hit again, but that wasn't always the case. But what I'm trying to say is that I think it's important that every girl accepts herself and highlights her inherited advantages. No matter if it's thick eyebrows, full lips, dominant cheekbones or long lashes. My go to product for eyebrows is a MAC eye shadow (color Coquette) that I use to fill in my brows. Afterwards, I fix them with Benefit Gimme Brows (color 3). When I want my eyebrows  to have some extra strong hold, I fix the powder with MAC Pro Longer Waterproof Brow Set (color Bold Brunette). This product also works very well if used alone for a more natural look.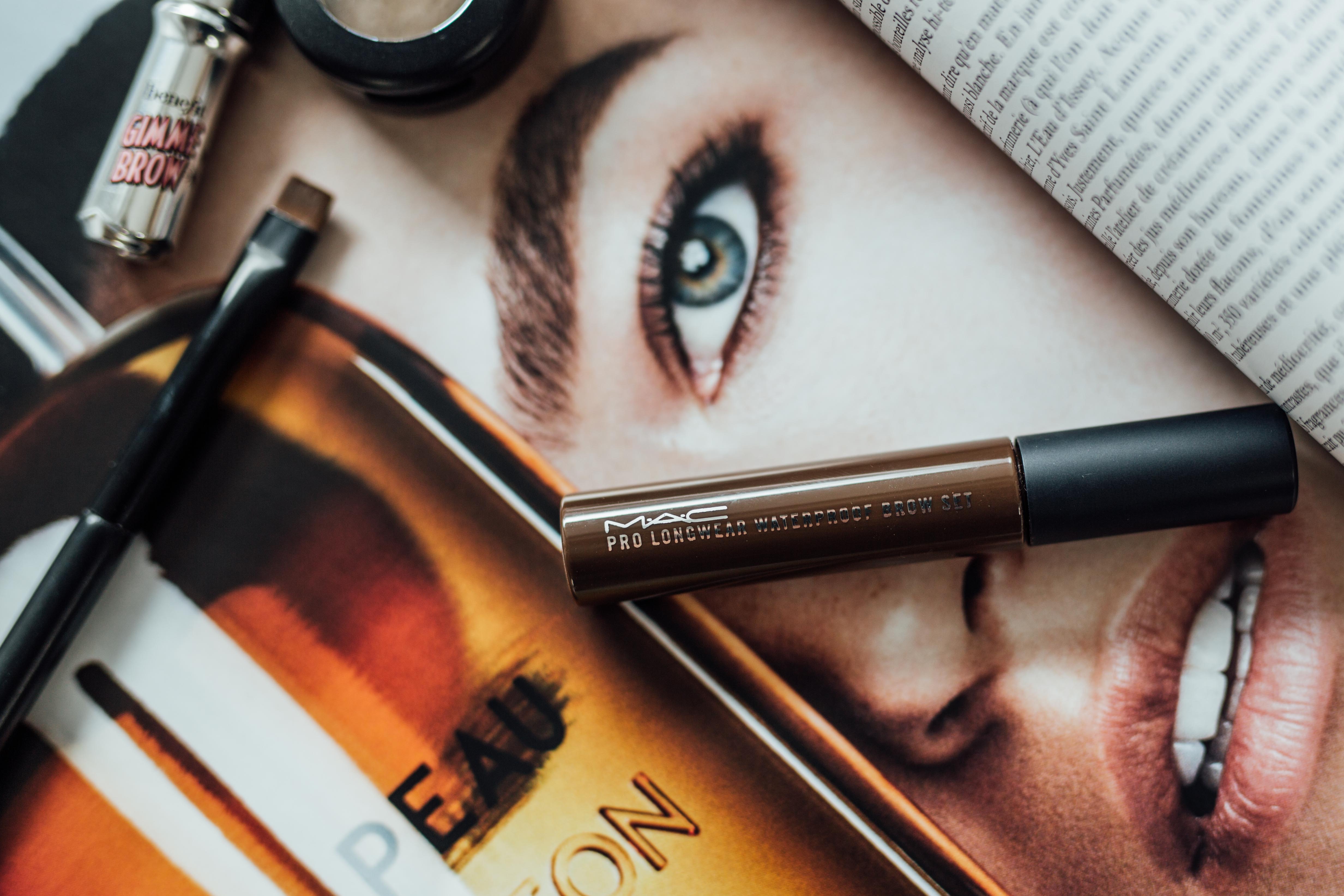 LASHES
When it comes to lashes, I think every girl has her favorite mascara, and often what works for your best friends, doesn't work for you at all. I don't know how many mascaras I've tested by now, but one I find myself going back to every summer is Chanel's Inimitable Waterproof Mascara. It's 100% waterproof (you seriously only get it off with a proper eye make up remover) and it gives my lashes just the right uplift. On days I don't need waterproof mascara I like using MAC's Extended Play Gigablack Lash. I love its delicate but long brush that enables me to cover even the tiniest lashes in the corner of my eye, and also separates my lashes nicely. For events at night I sometimes like to highlight my lashes a bit more. This works best for me with the Eye Opening Mascara by Bobbi Brown, or with The Shock Mascara by YSL. To make my eyes appear more open I usually only apply mascara on the upper lashes. Although my lashes are quite long, they are super straight. So a lash curler is inevitable for me. If you want to enhance the effect of the lash curler, simply hold it in front of your blow dryer for 20 seconds. But be careful not to burn your eyelid when using the curler then!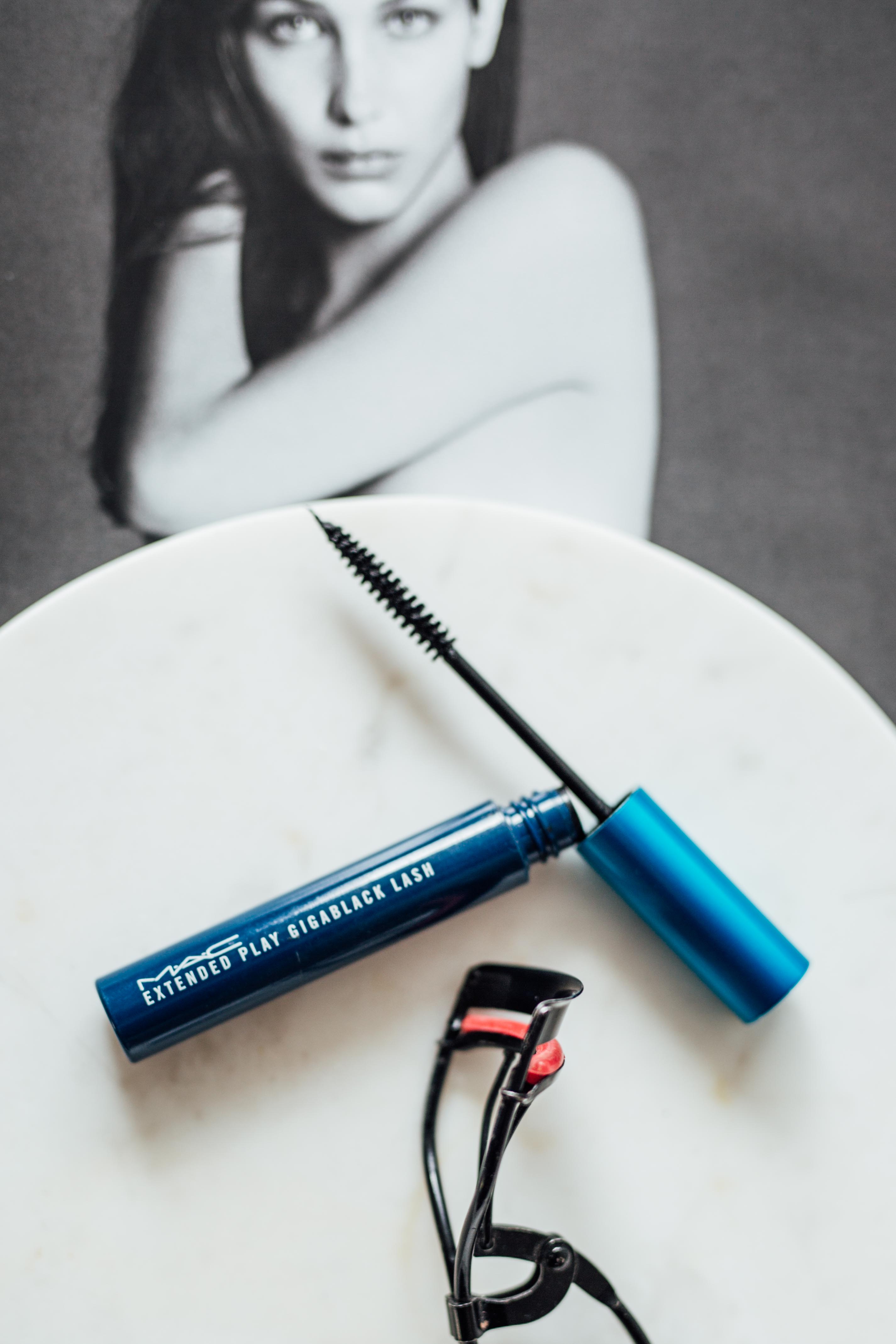 EYES
To highlight my eyes I choose a shimmery, light-reflective shadow and apply it on the lid and under the browbone. For a even more glowing look, I apply a touch at the inner corner of the eye and lightly along the lower lashline. I love using the Naked Smoky Palette by Urban Decay for that (colors I use most: Thirteen, Combust, High, Dirtysweet). Another favorite of mine is the MAC Glowing Gold Veluxe Pearl eye shadow from the Caitlyn Jenner collection.  Additionally I use a cream colored kajal by MAC on my lower eyelid to make my eyes appear brighter.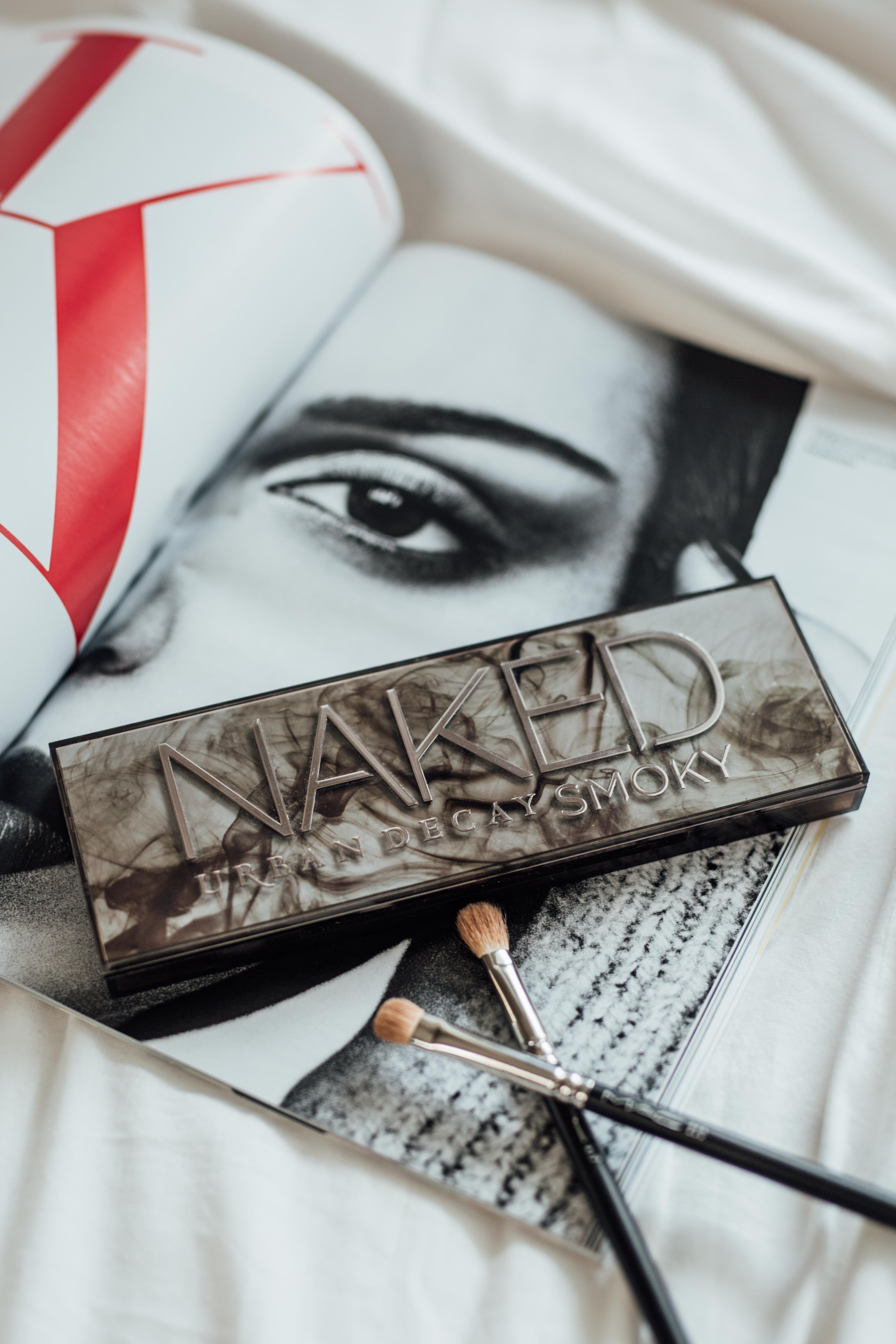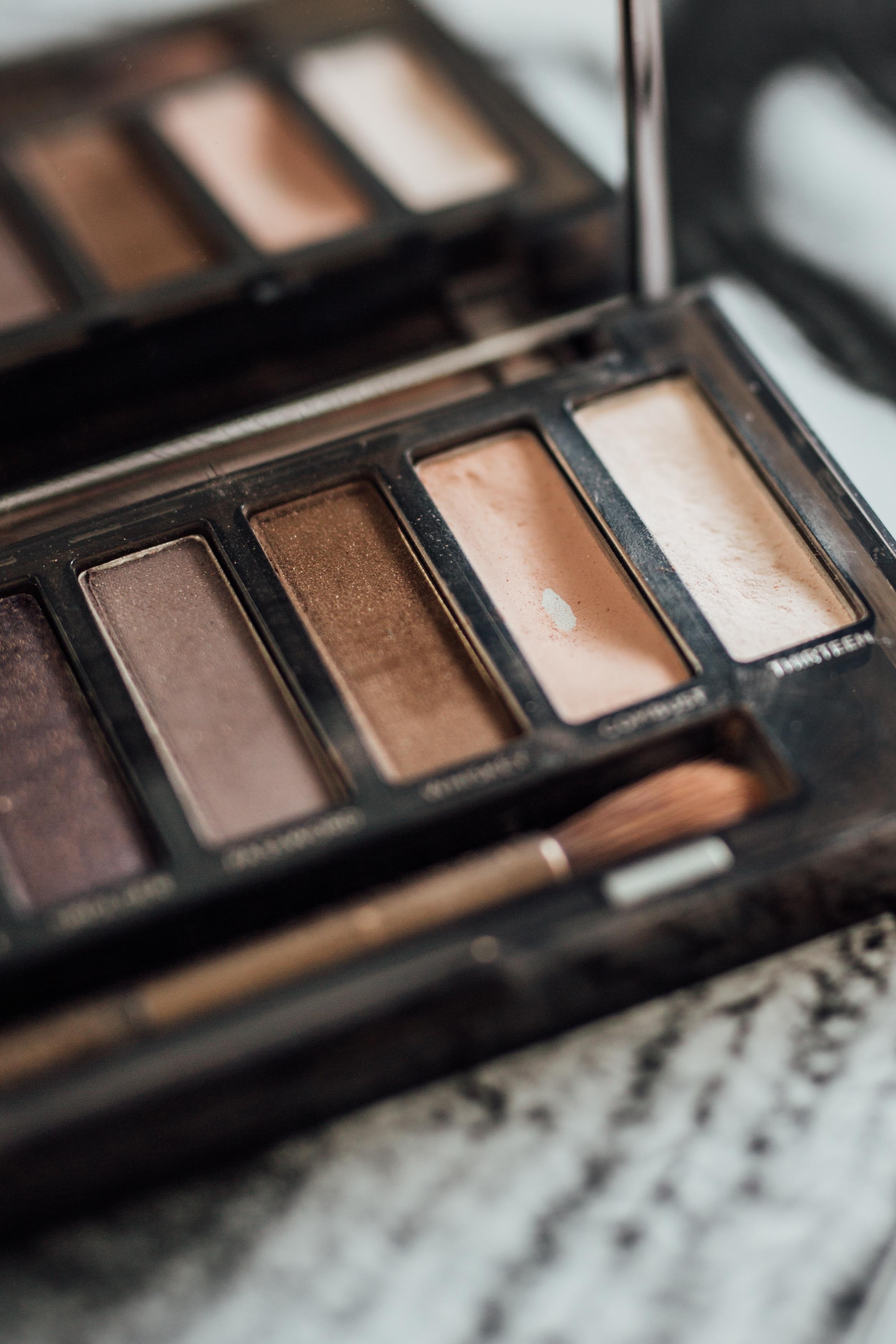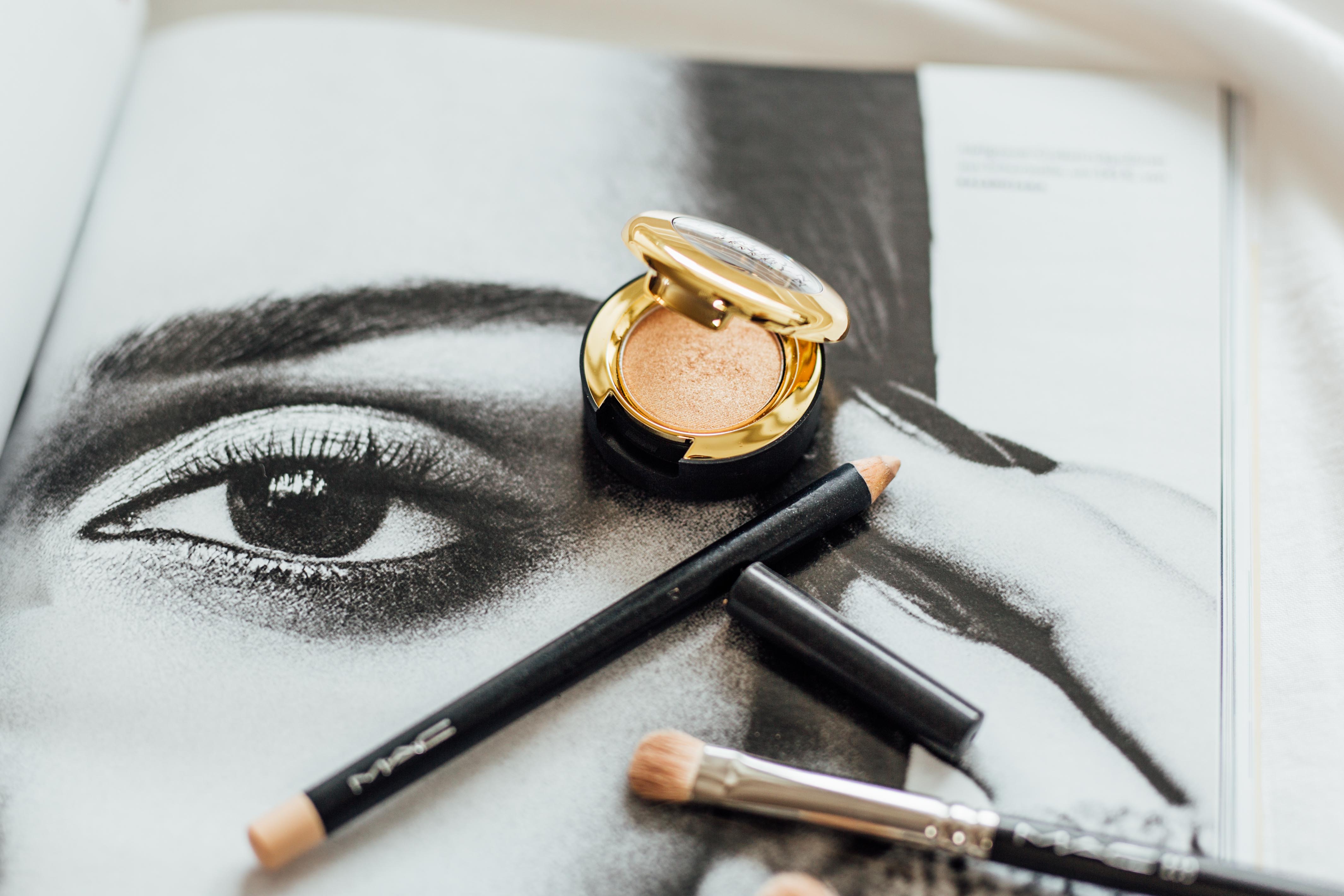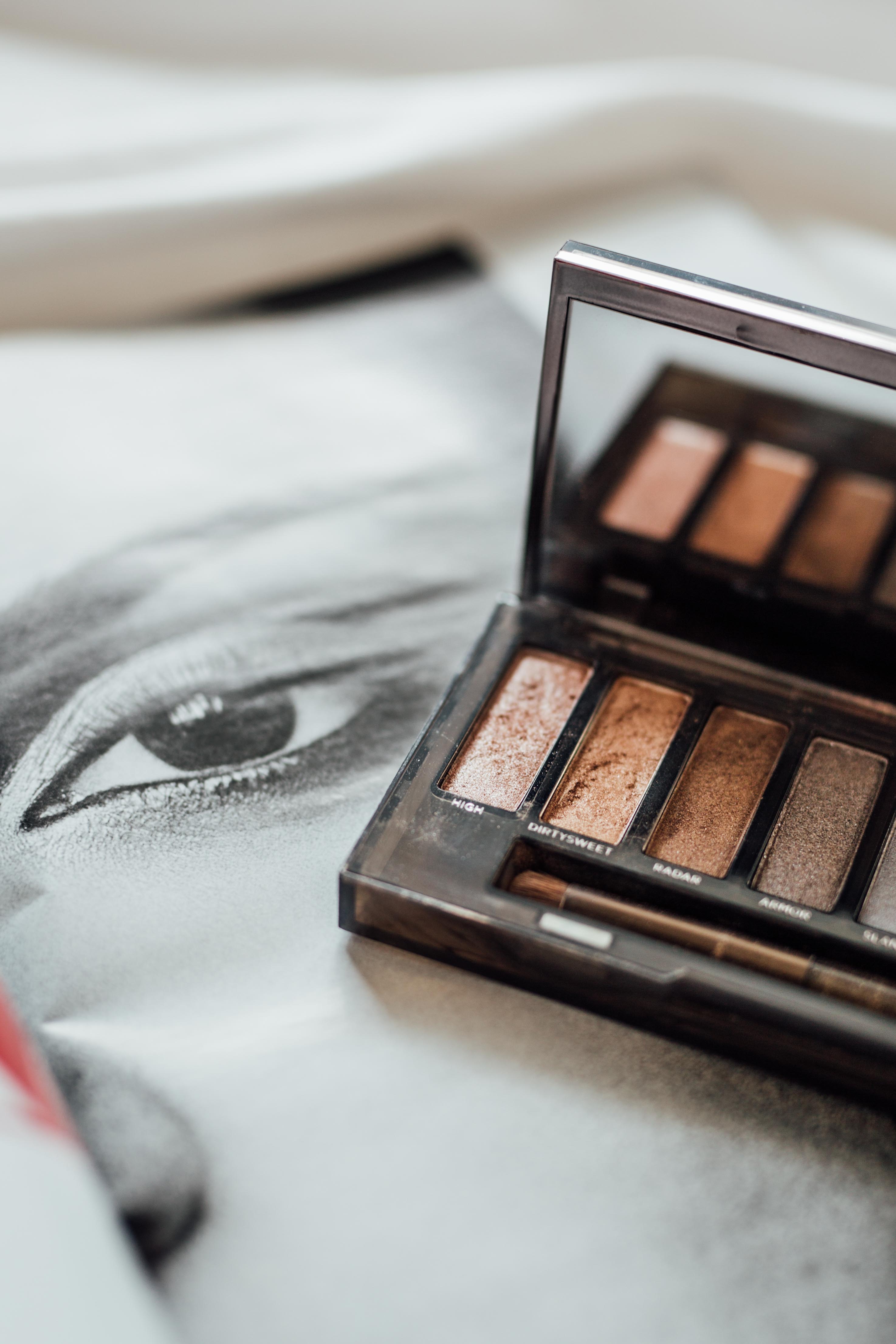 HIGHLIGHTER & BRONZER
It's no secret that I'm a big fan of highlighter and bronzer to fake a little vacay tan all year long. In order to achieve that summer glow I use the Skinfisnish Mineralize Highlighter by MAC (color soft & gentle). To me that's the perfect highlighter to be worn during the day, that gives you just the right amount of glow. On days I want to have some extra glow I use Bobbi Brown's Shimmer Brick (color Pink Quartz). The Shimmer Brick is the perfect allrounder by the way: When traveling with lighter luggage, I always take the Shimmer Brick with me because I can also use it to highlight my eyes, so I don't necessarily have to take my whole eye shadow palette with me. As a bronzer I just recently discovered the Estée Lauder x Victoria Beckham Bronzer (color Java Sun) that I was gifted and love to bits! However, also Bobbi Brown's Bronzing Powder (color Natural) is one of my faves. It's just the perfect medium soft tan and works very well for me, but there are a lot of gorgeous colors available for ever skin tone.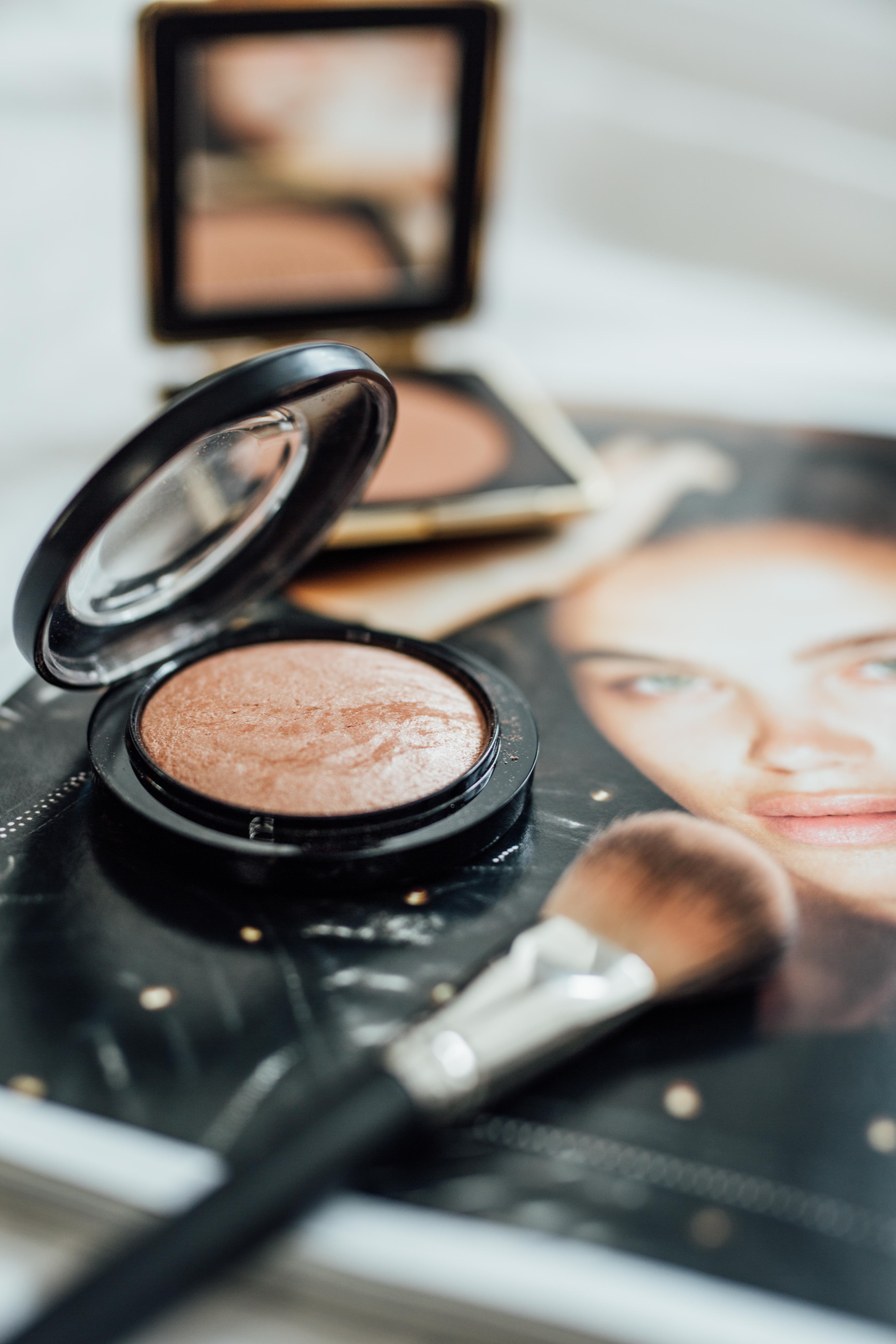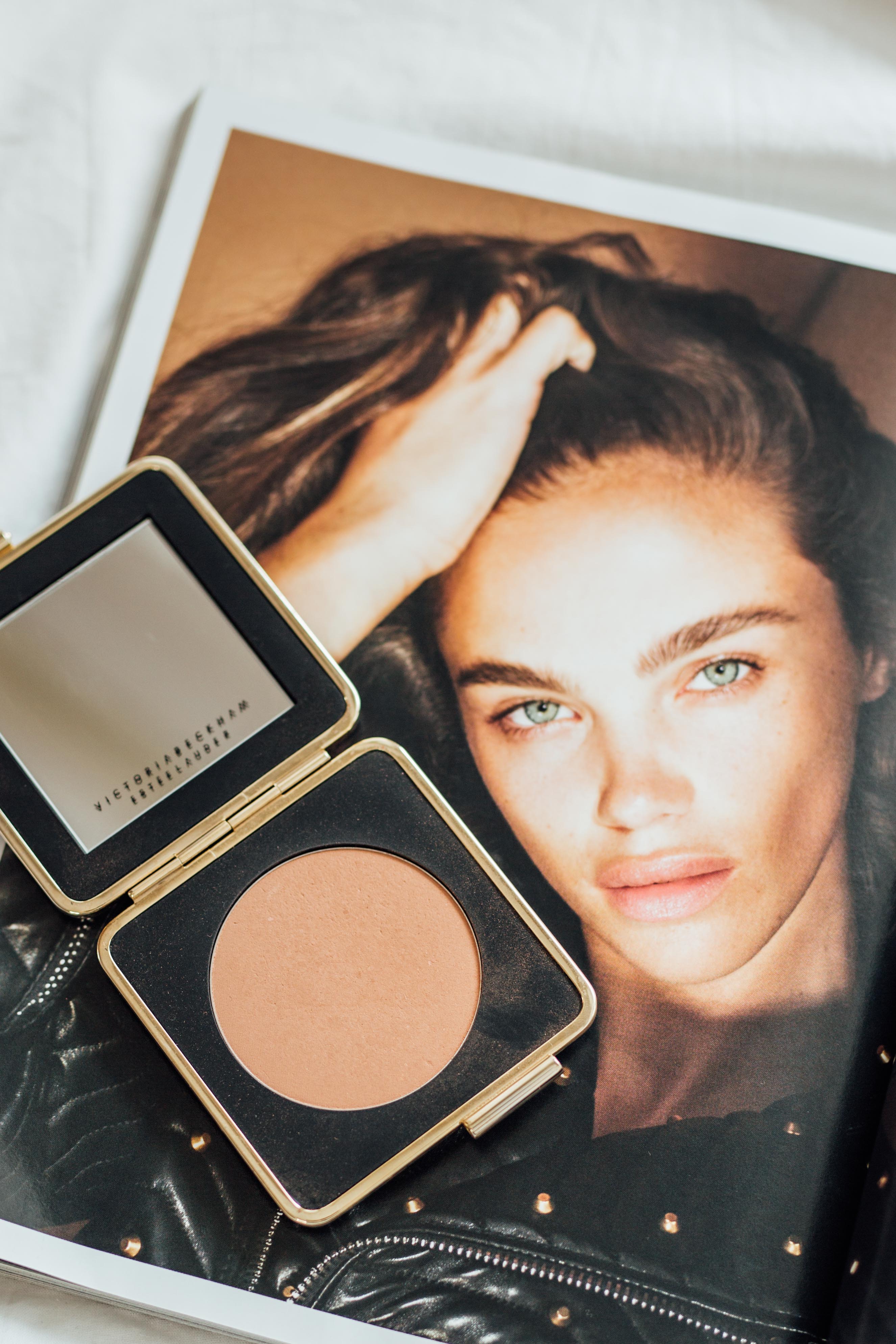 LIPS
I like myself best with just a hint of make up – except for the occasional colorful lipsticks I love wearing – I rather keep my make up pretty simple and nude and try to get by with as little products as possible. When it comes to lip balms though, I just can't have enough of them. You'll find one in each of my bags, in the car, on my desk – they are everywhere. Malicious gossip has it I'm addicted to them… Anyways, it's really hard to pick my favorite lip balm, because there are so many I like! So for now I decided I'll just show you the latest addition to my lip balm family, which is the Bobbi Brown Lip Balm SPF 15. After a make up artist used it one me for a shooting, I just had to get it. The texture is such that it seems to stay and stay, protecting your lips beautifully. It has a slightly shiny finishing touch and smells rather neutral. Also, I love the simple packaging it comes in. (#packagingvictim)
My go to lipstick, which I've probably re-stocked three times already since I first discovered it, is Please me by MAC. It's a subtle baby pink, that's not too bright but also not too deep. And its matte finish makes it last for a long time (and most importantly: its kiss-proof). There are a lot of other lipsticks I love using quite frequently, but I think they deserve their own blog post.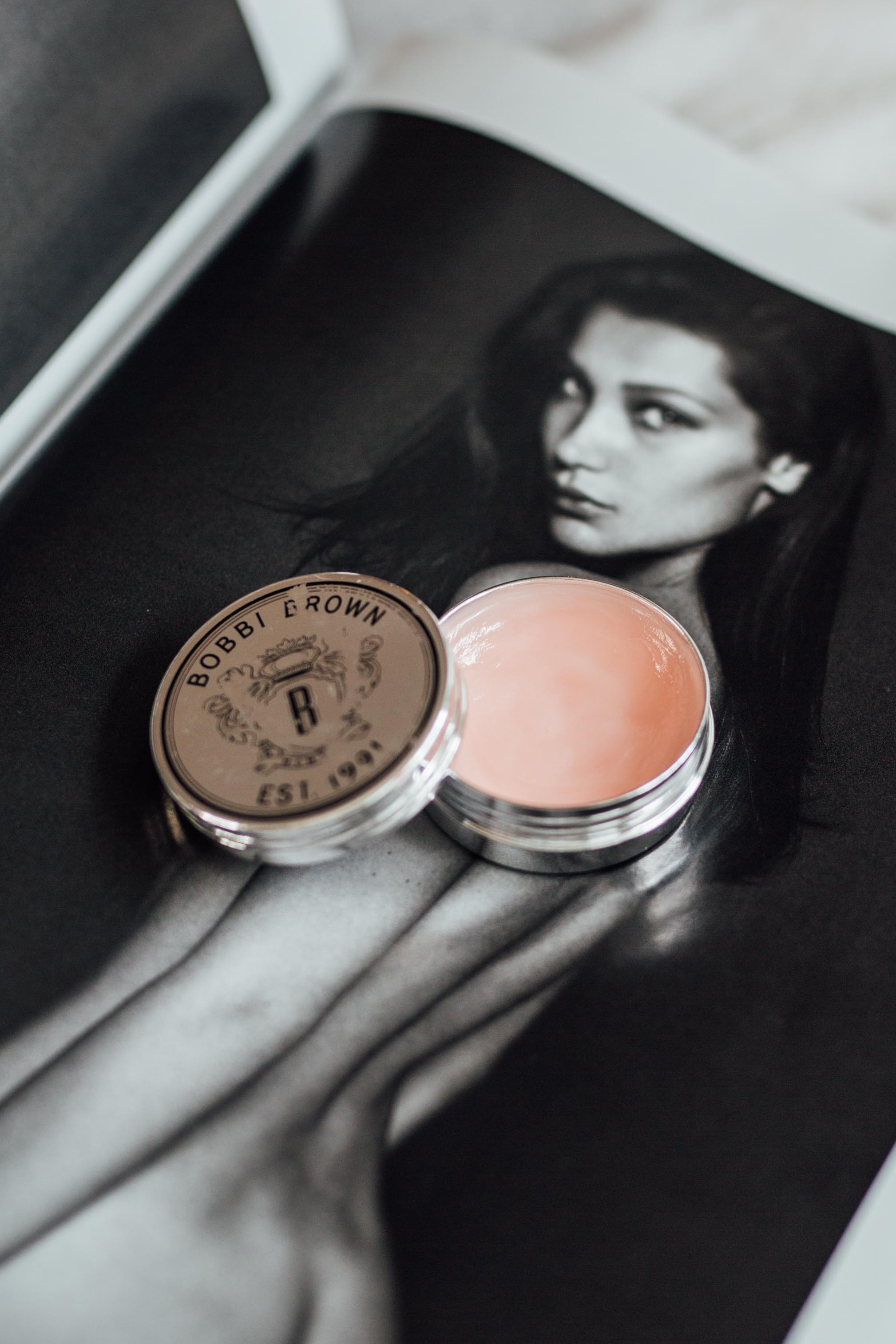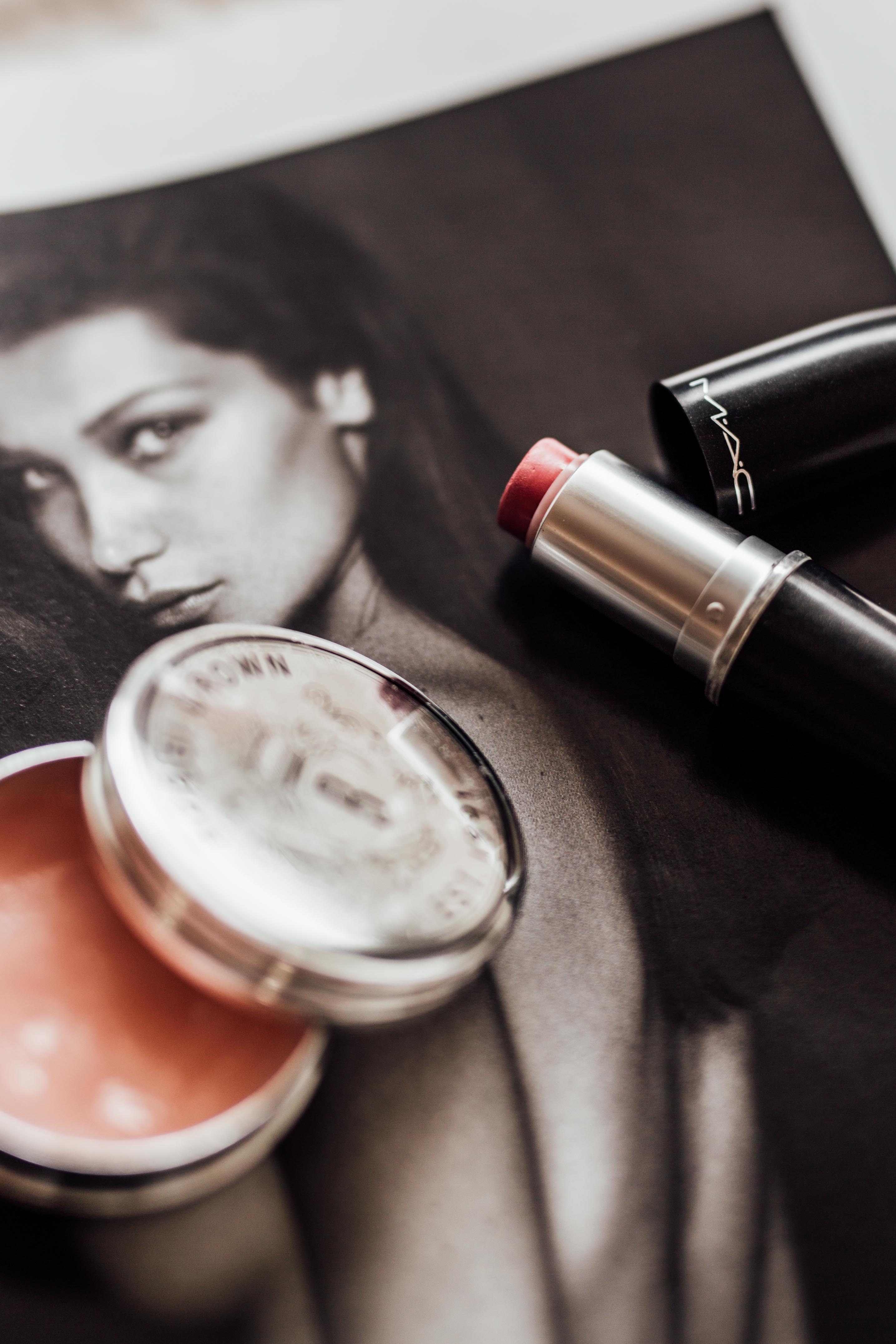 I hope this post gave you a good overview about my favorite make up products. In case you have any questions regarding my make up routine or if you want to know more about specific products I'm using, feel free to ask me in the comment section. ♥
---
LIST OF PRODUCTS: