Tried and Tested:
Spa Day at Schloss Fuschl
It's incredible how refreshing it can be to get out of the city for the weekend. Living in Salzburg, I'm not even quite sure if I'm allowed to call it "getting out of the city", but even though it's just a small town, it can feel quite crowded at times. My weekly schedule usually takes me to Vienna for a day or two and I'm constantly on the go. So finding time to fully unwind, switch off the phone and just be present in the moment is one of my favourite things to do on the weekend. I always find that I don't even realize how much I need a break from it, until I actually escape.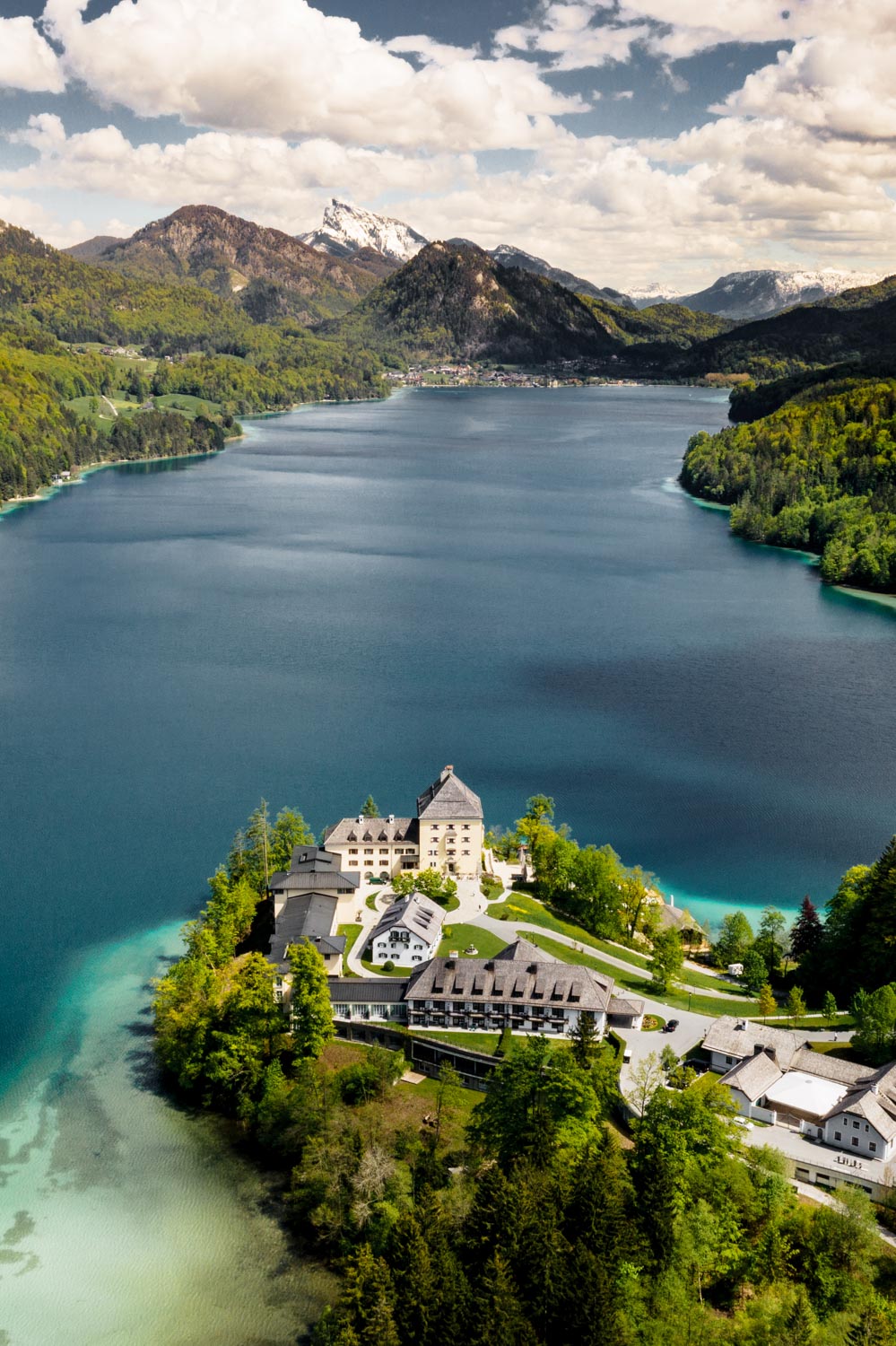 In Salzburg we are very spoiled with being surrounded by many beautiful lakes that offer so much space to breath. One of my favorite lakes is Lake Fuschl, which is a 30 minute drive away from Salzburg's city center.
The other weekend, we treated ourselves to a day at beautiful Schloss Fuschl that allowed us to completely reset. We started the day with delicious breakfast and then headed to the spa, where Patrick had a massage and I had a body peeling and a facial. It was marvelous.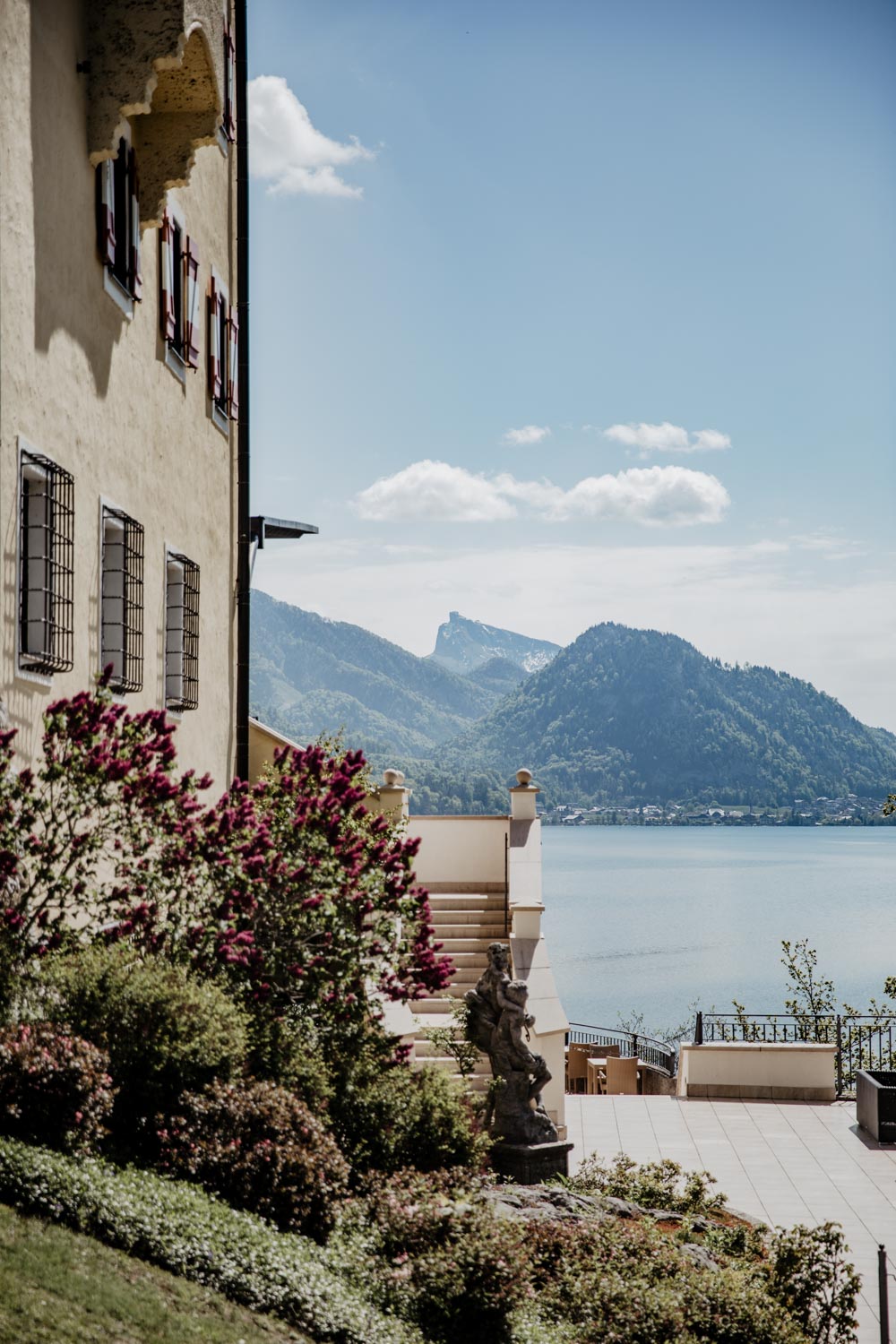 Day Spa at Schloss Fuschl – what I liked most:
First of all, Schloss Fuschl is the most amazing fairytale chateau you can imagine. Overlooking lake Fuschl, it became famous as the home of the Empress Of Austria in the legendary "Sissi" movies with Romy Schneider. As huge fan of the movies, this little fact is adding to the magic of this place for me personally…
The Day Spa offer includes a spa bag filled with a fluffy bathrobe, towels and slippers. You get access to the changing rooms where you can store all your personal belongings in a locker, and there's the possibility to shower and get ready after your day at the spa. You literally do not need anything: From shampoo, to body lotion to a hair dryer – everything you need is there.
When we were there, we were almost alone and it felt as if the whole spa was booked for us. However, even if there are more guests in the hotel, the spa is definitely big enough so that it would not feel crowded.
The spa offers a steam bath, a herbal sauna and a newly built finish sauna which is overlooking the lake.
Outside you'll also find a beautiful hot tub with a marvelous view over lake Fuschl.
Unfortunately the lake was still too cold when we were there, but there's nothing more refreshing than taking a dip in the lake on hot summer days!
The interior of the castle is breathtaking – you truly feel like a princess. The style of the spa is also very luxurious and provides the perfect surrounding if you're looking for a spa day for a special occasion.
The selection of treatments at the spa is huge: No matter if you're in the mood for a classic massage, manicure, pedicure or a facial – there is something for everybody.
I had a facial with products from the Carol Joy range, which are composed of highly precious ingredients such as 24 Carat Gold that reveals brighter, calmer and clearer skin. It's been one of the most relaxing facials I've ever had – I fell asleep during the treatment, which has never happened before!
Also very recommendable: A relaxing body scrub with pure oil and fresh salt that removes dead skin cells and makes the skin baby soft.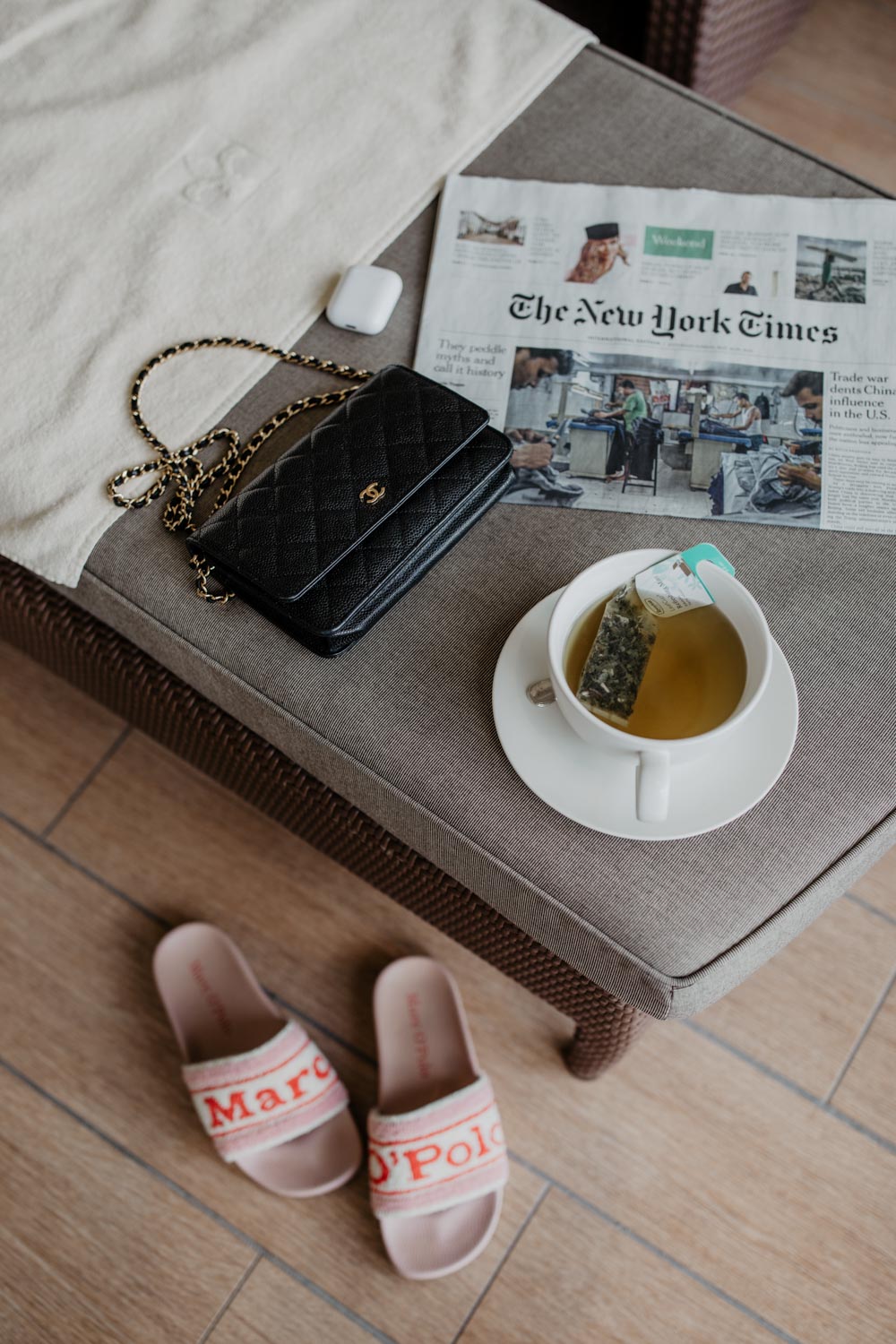 From Monday to Thursday from 09:30 until 22:00 the entrance fee is 120€ per person and includes a rich breakfast buffet, a glass of Champagne, refreshments at the spa such as tea, fresh fruit and snacks, and you'll get 10% off any treatments or products offered at the spa.
From Friday to Sunday the entrance fee is the same as during the week, but breakfast can be booked at an additional cost of 35€ per person.
More information about Schloss Fuschl, prices & opening hours can be found here.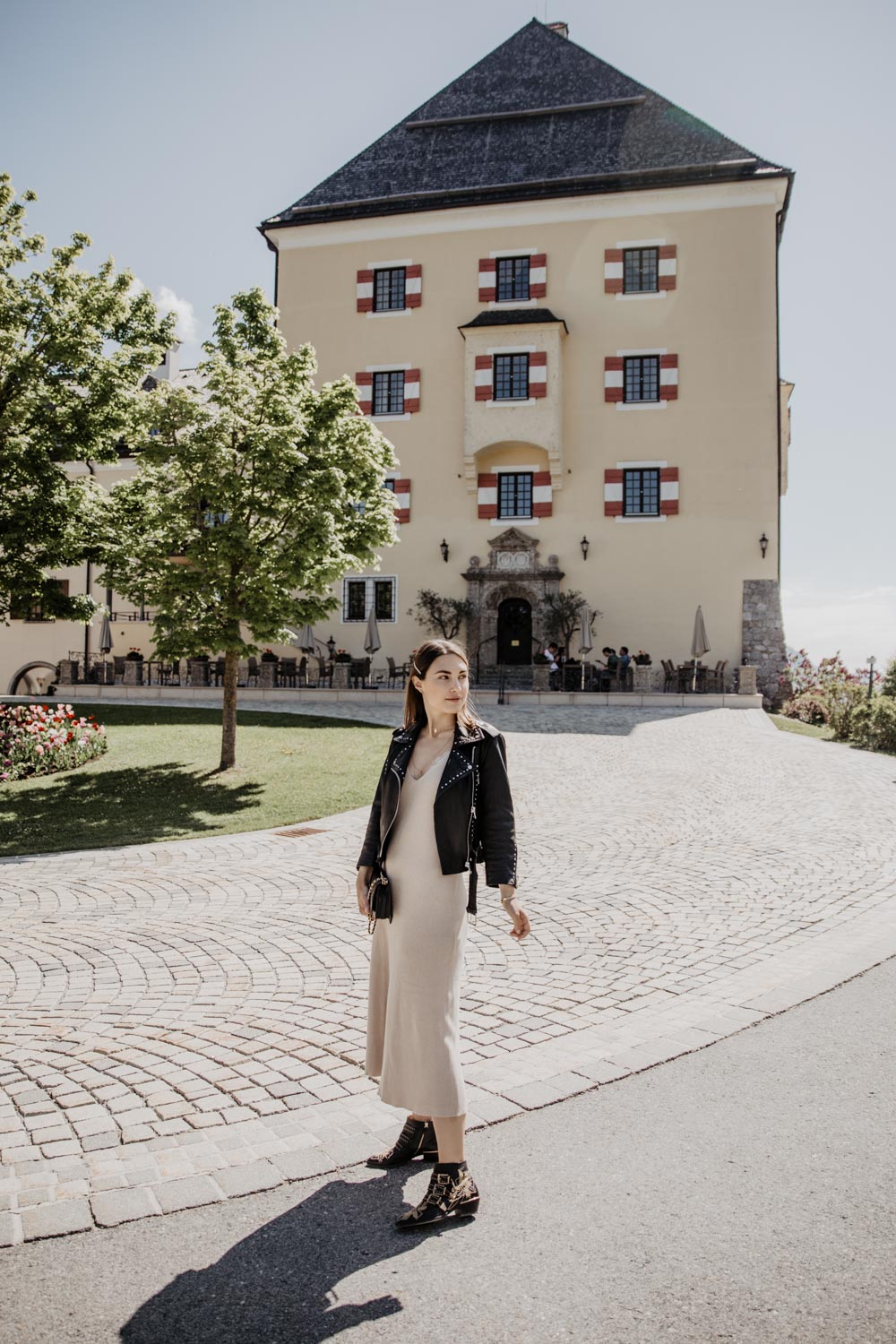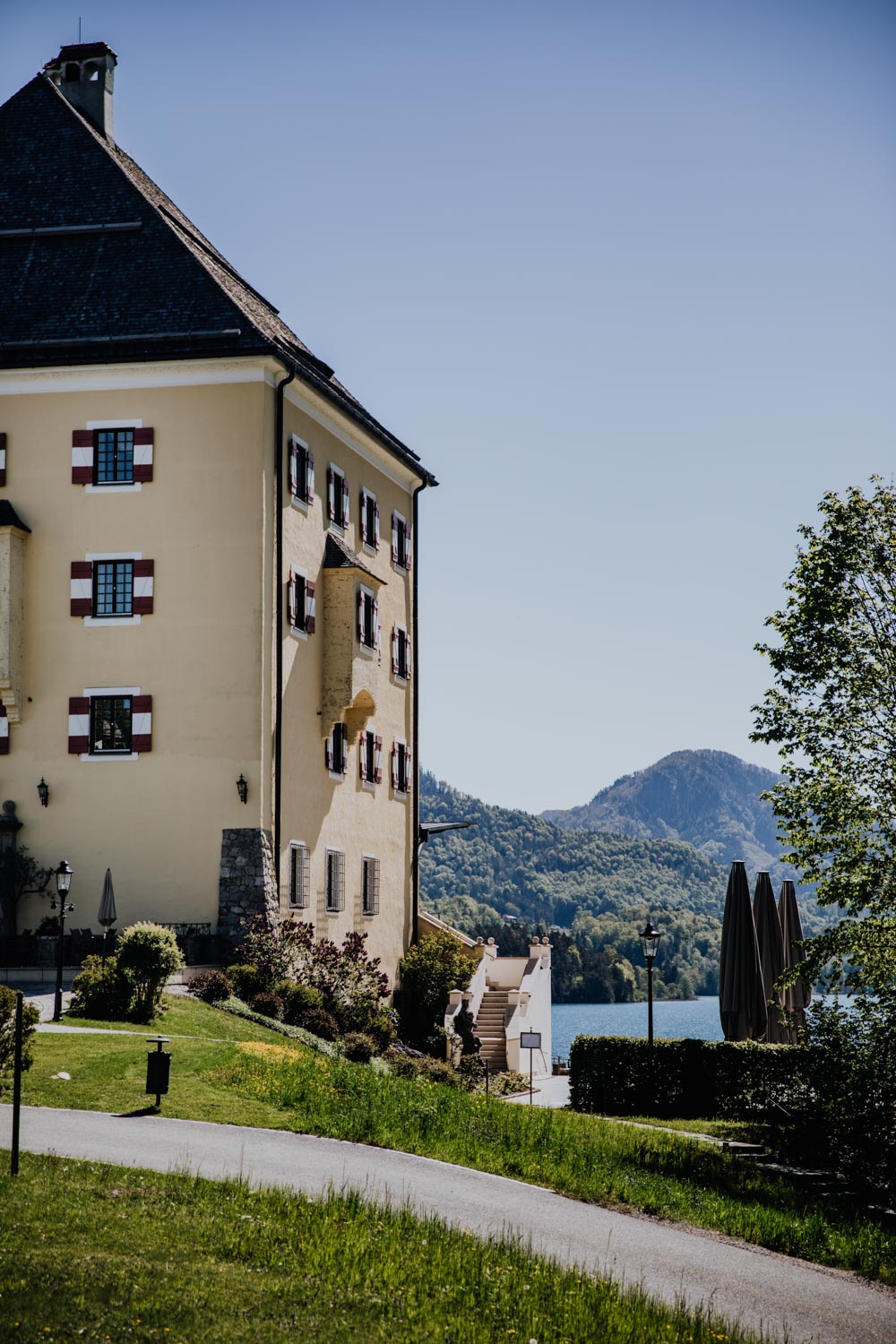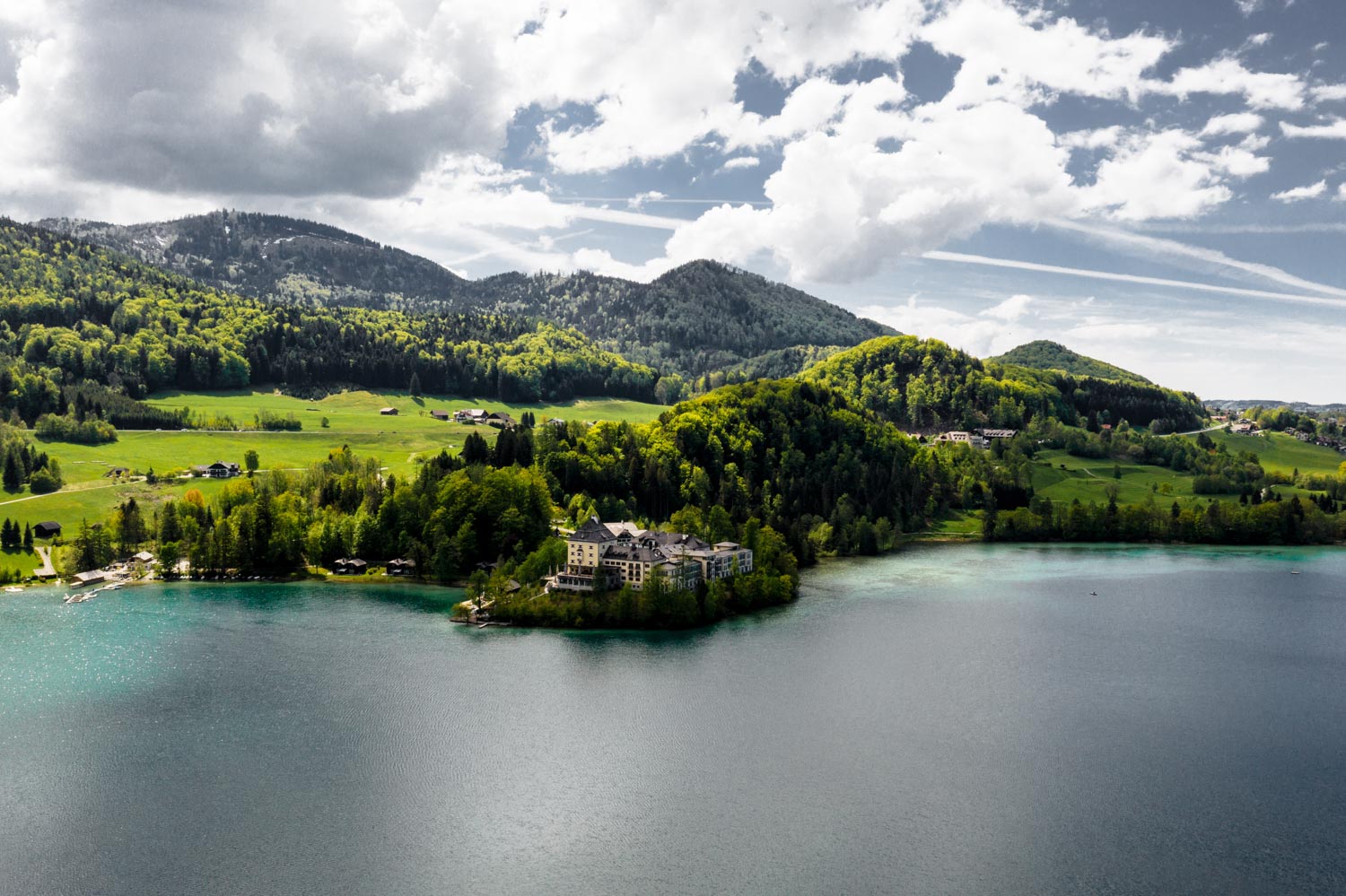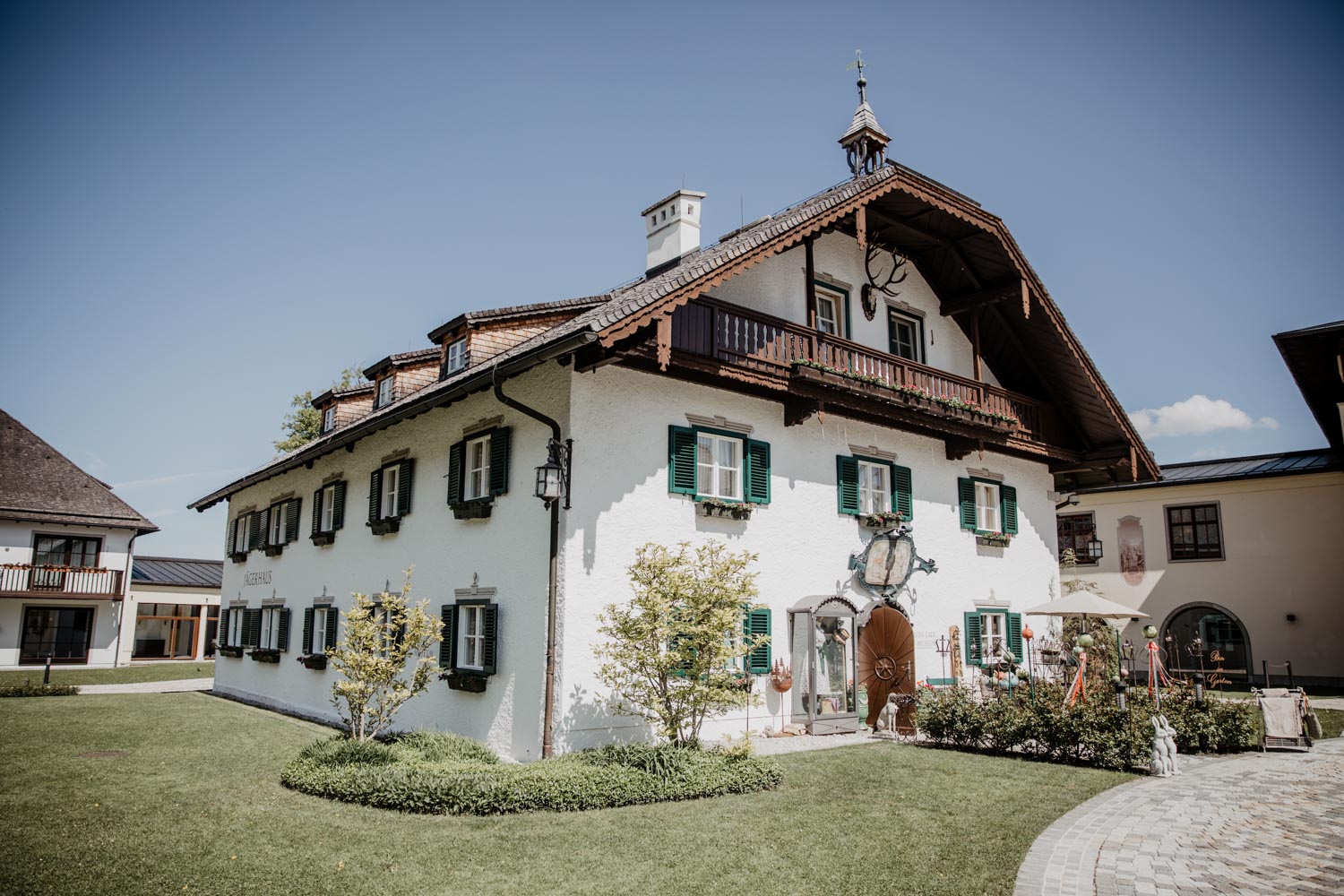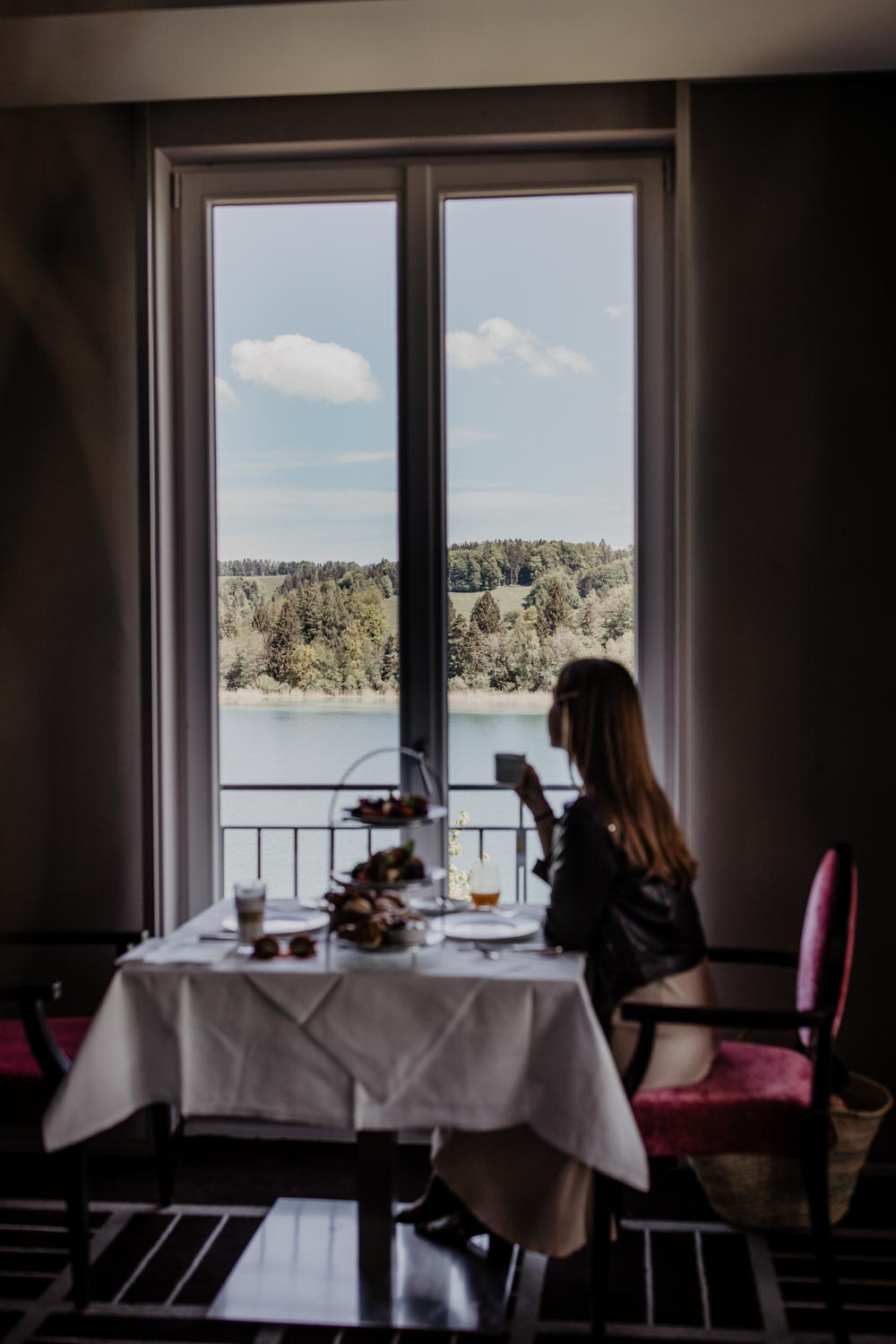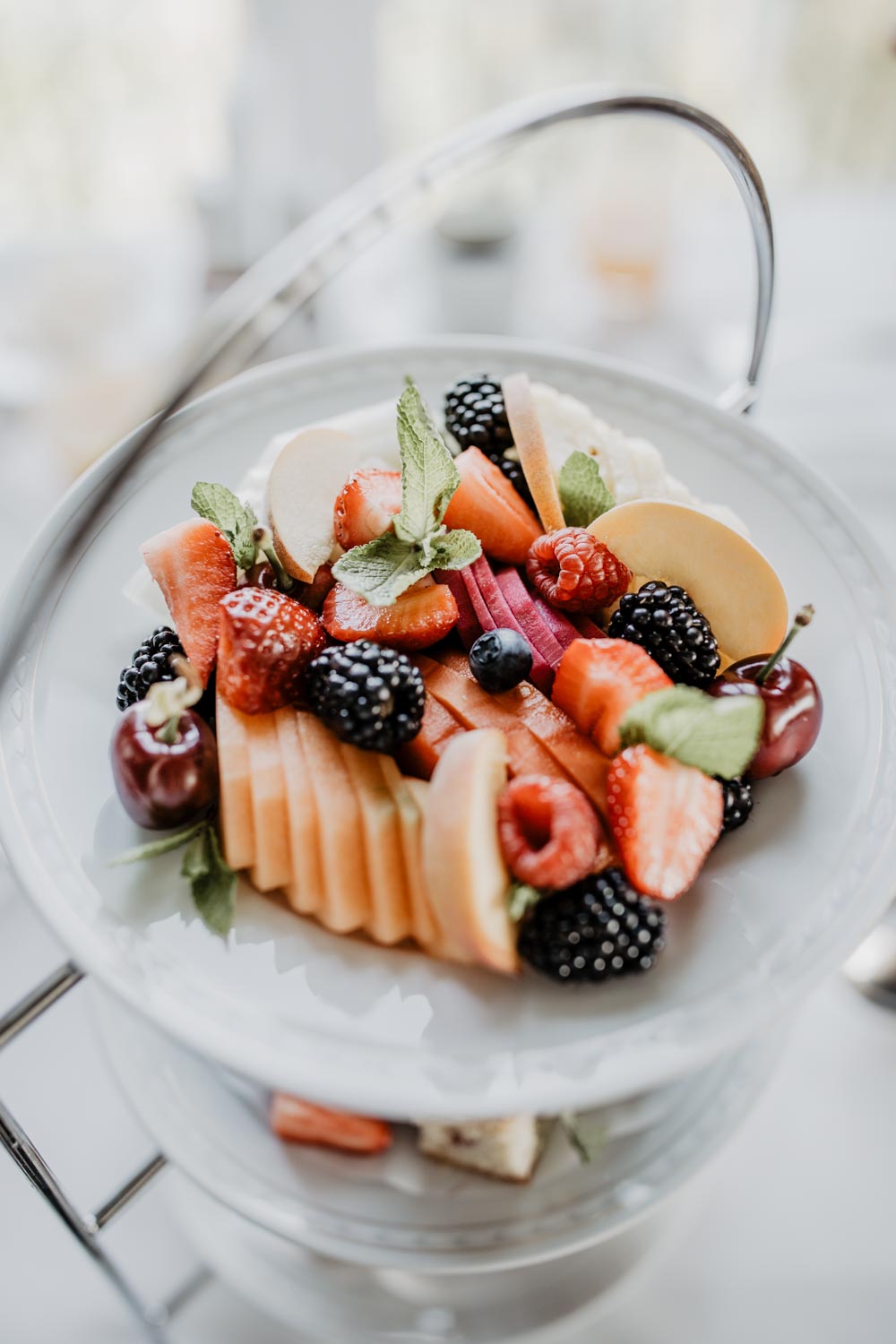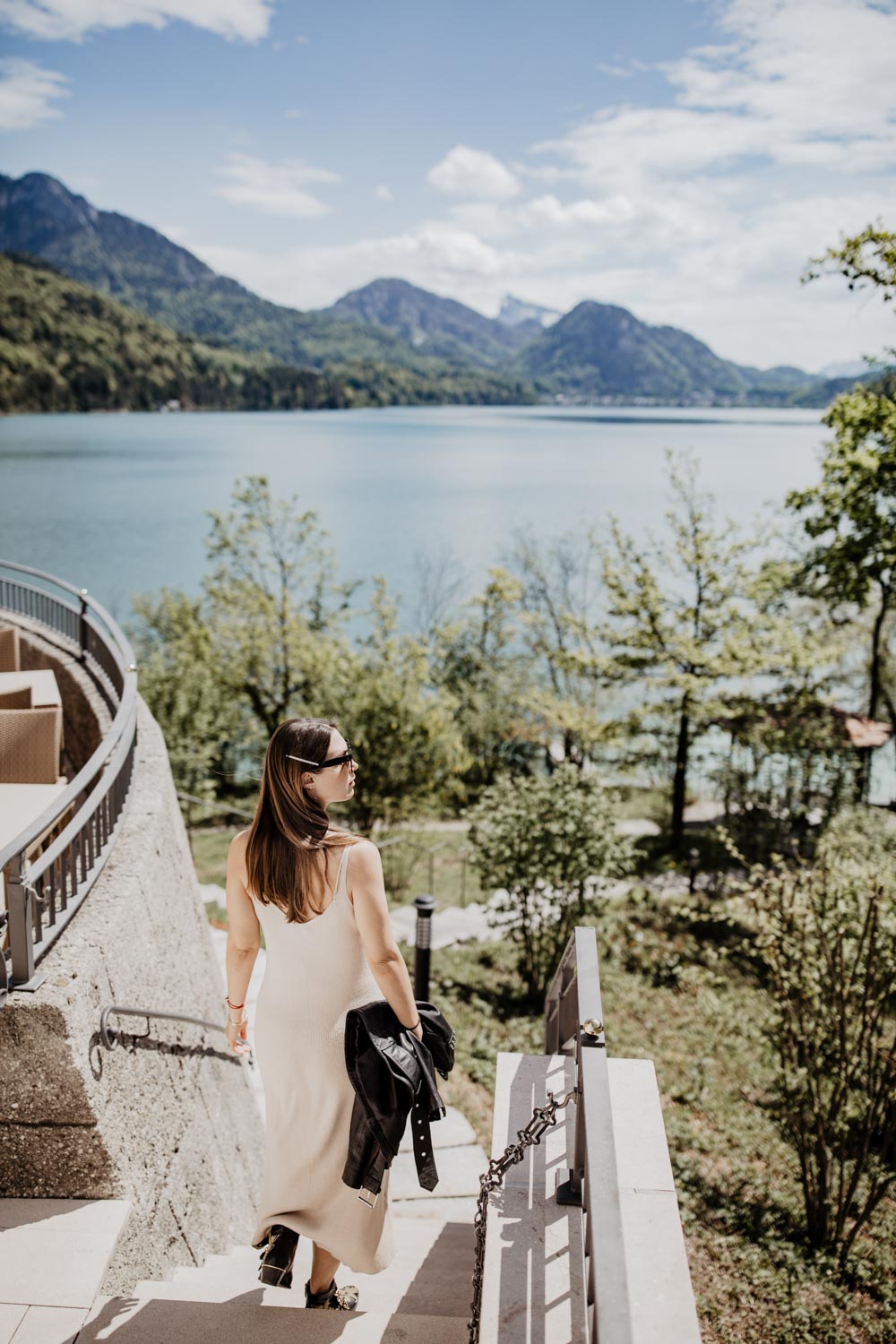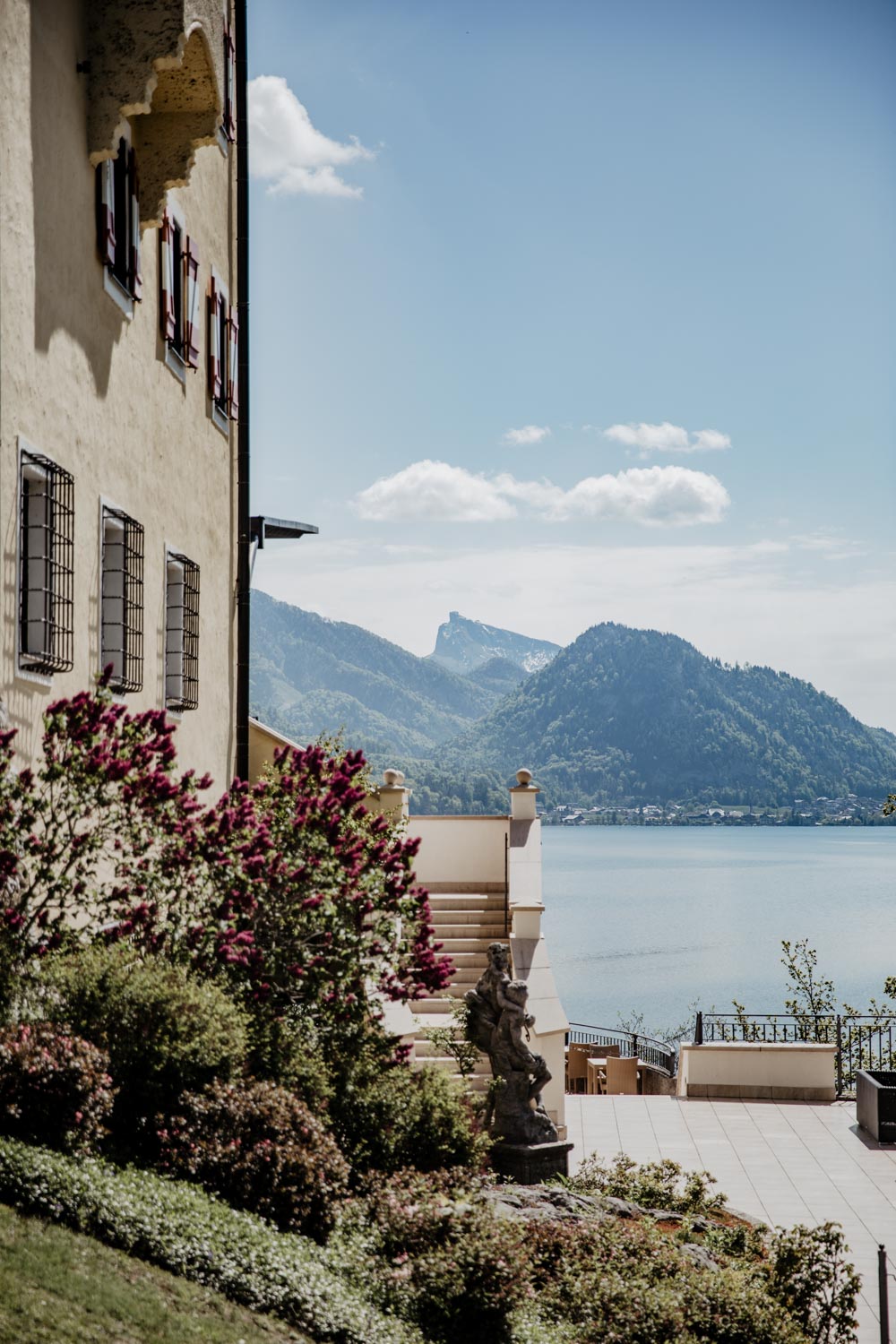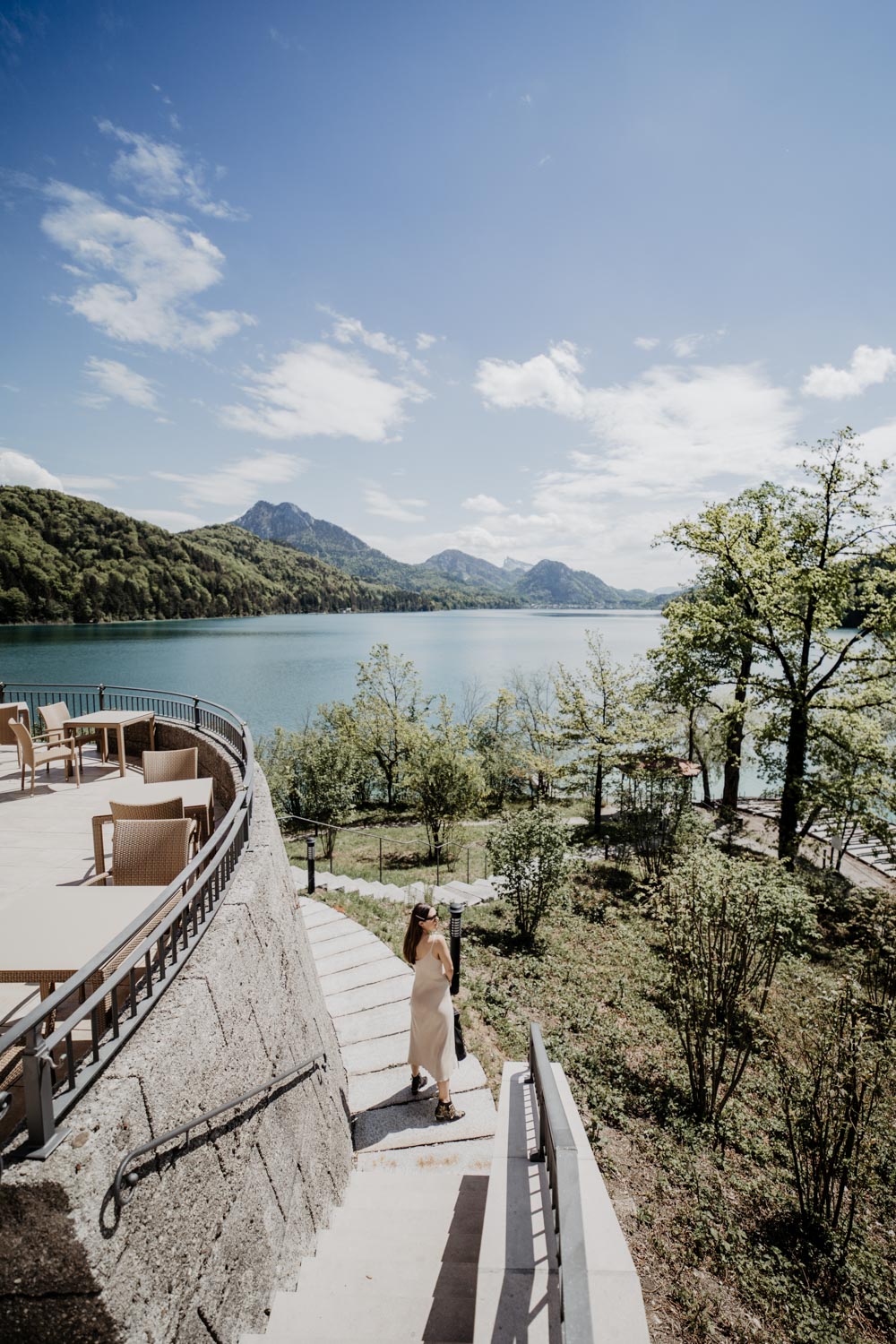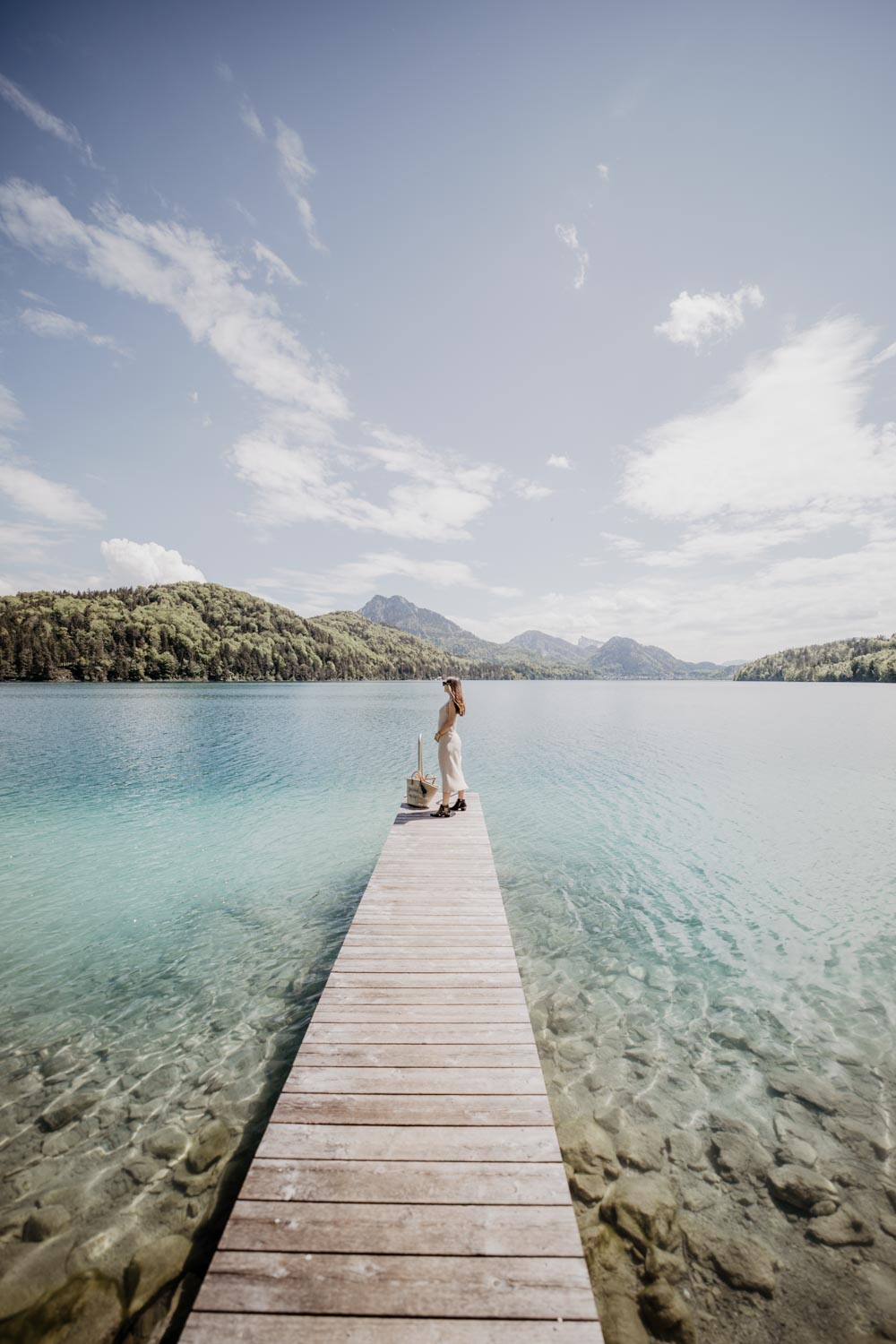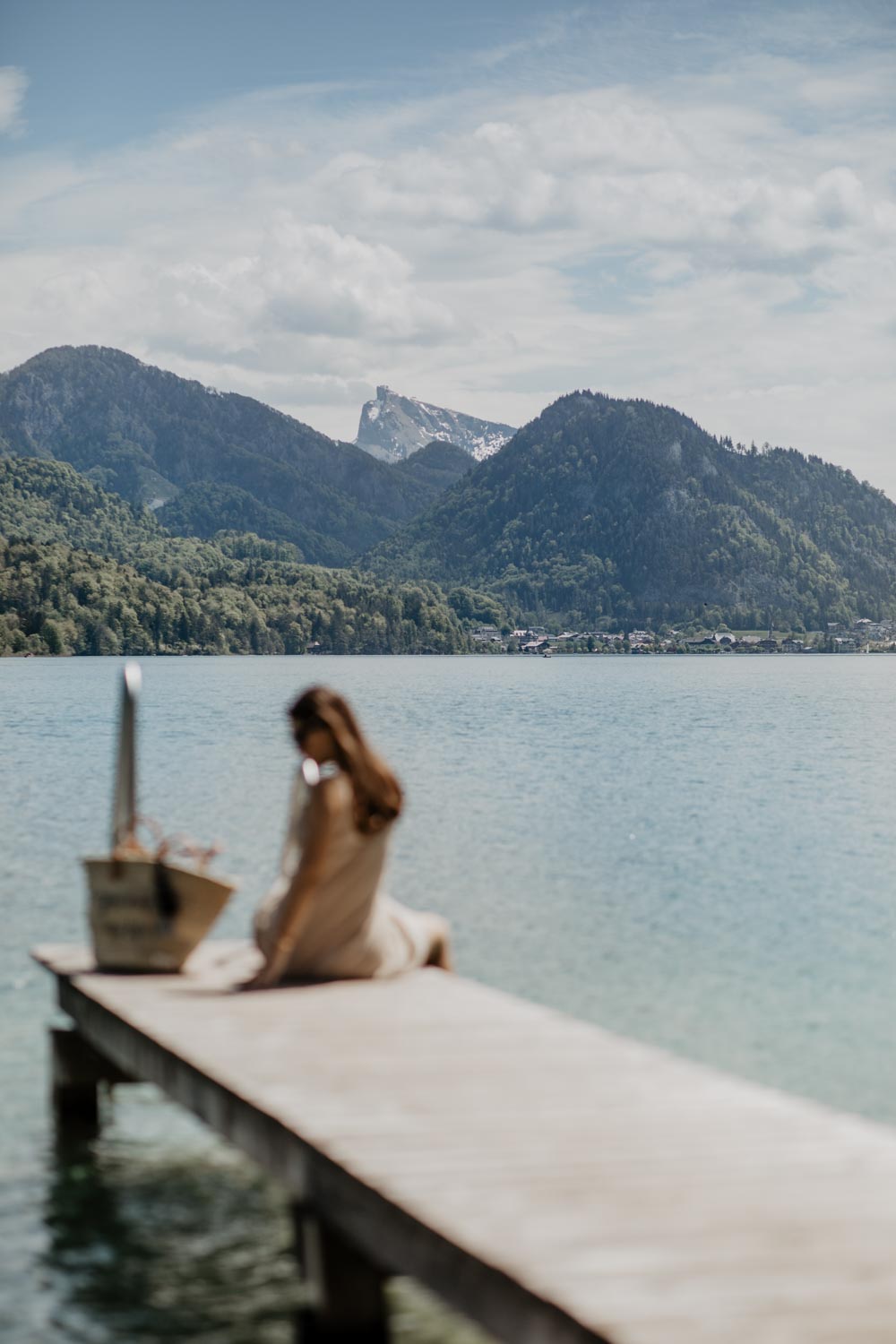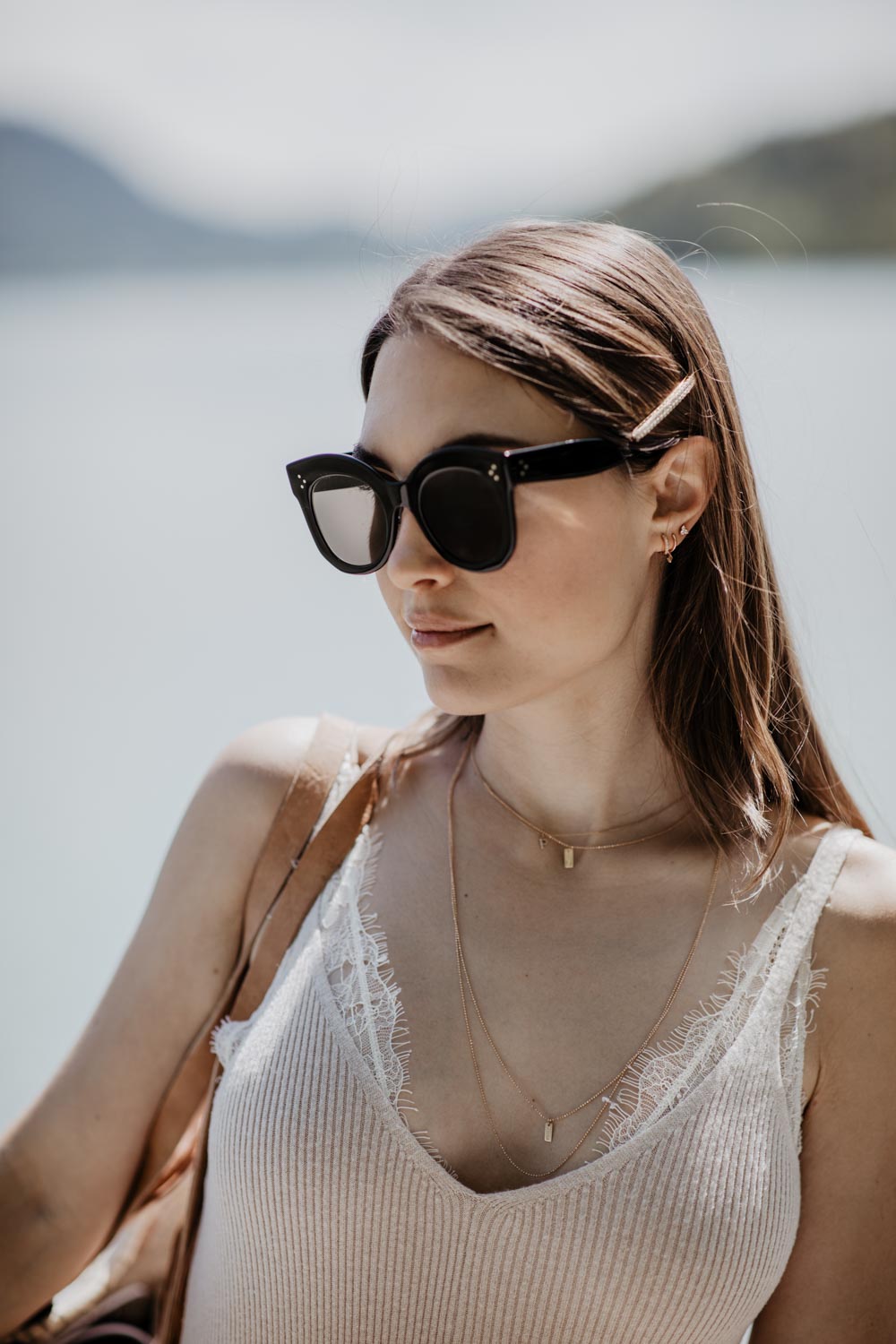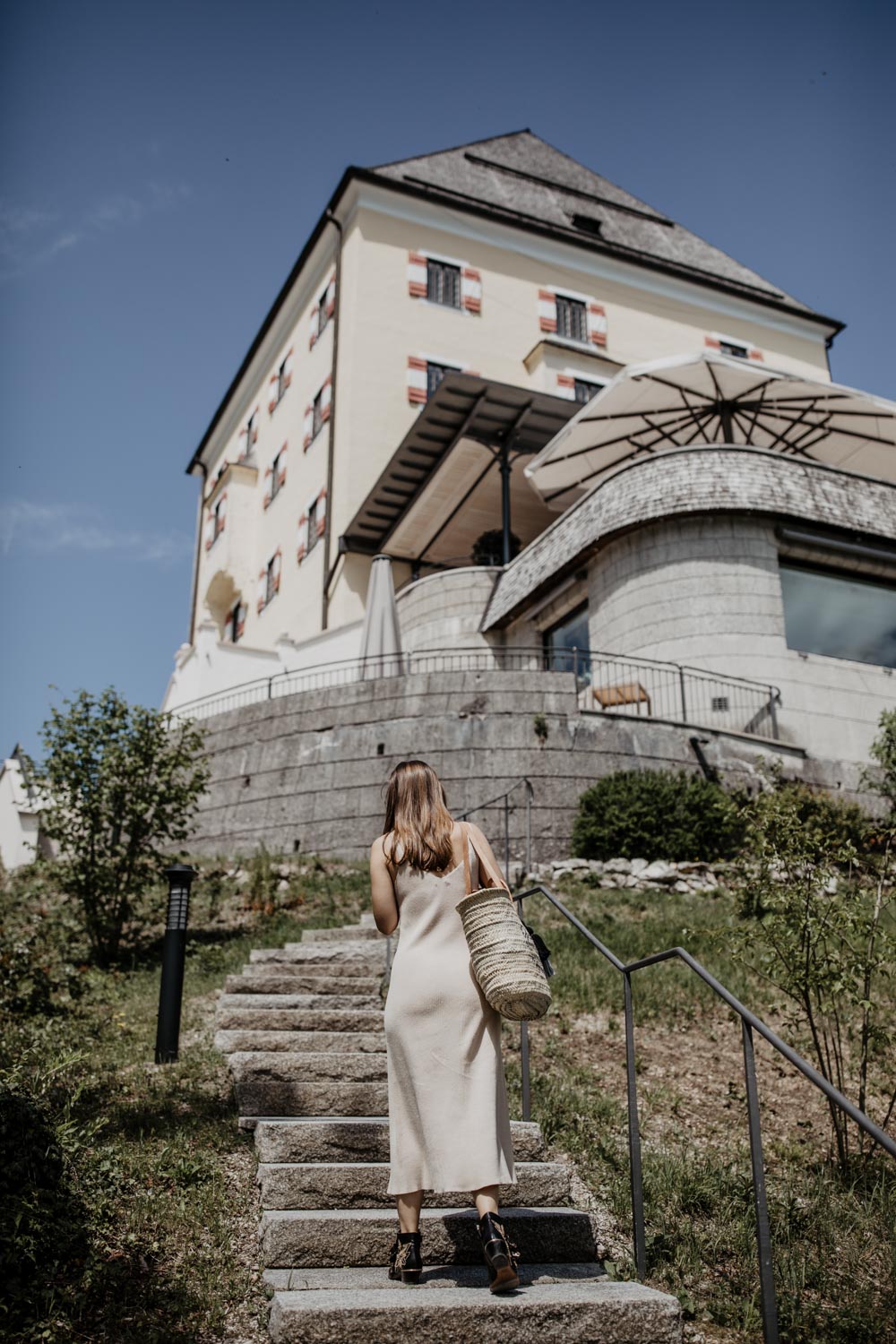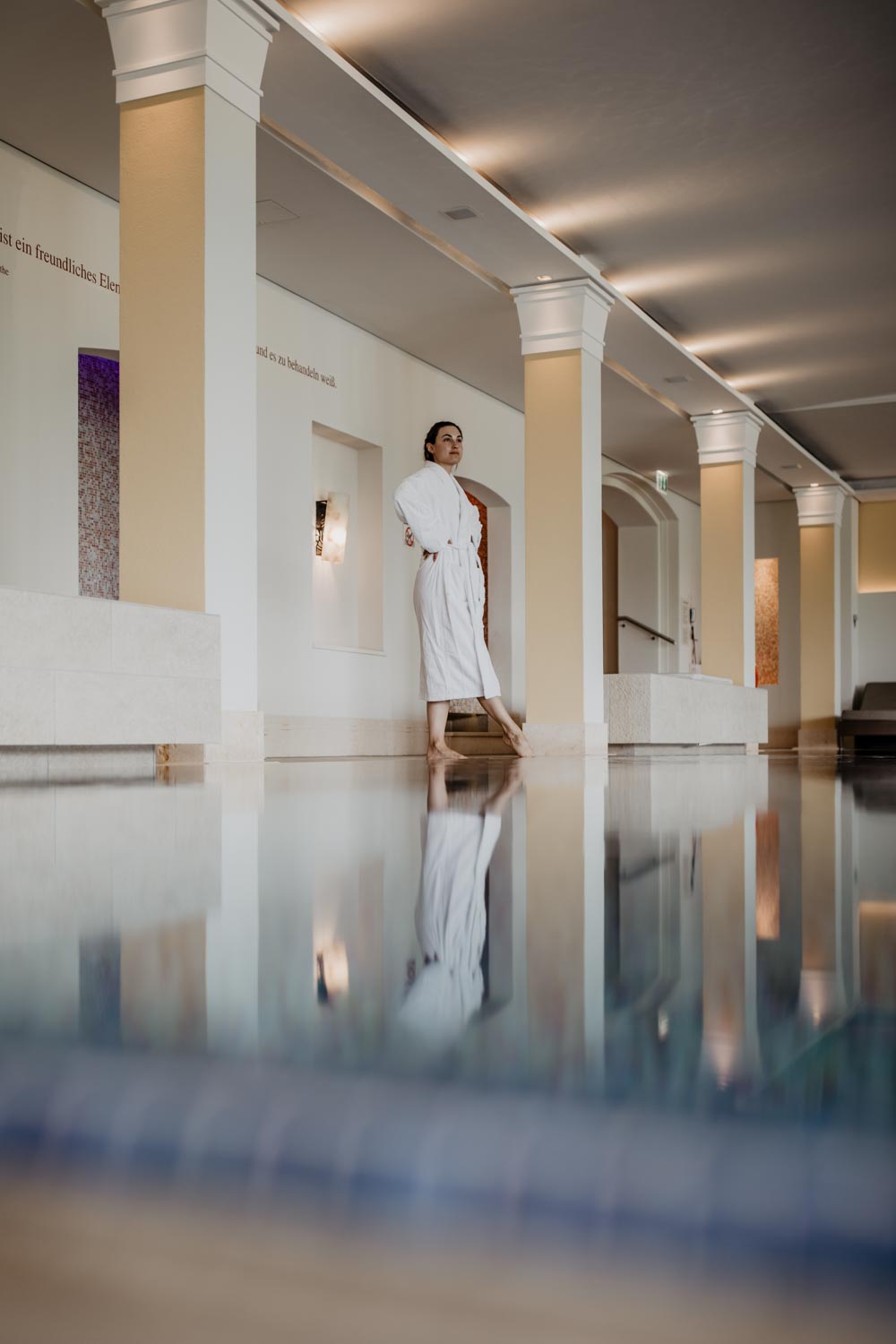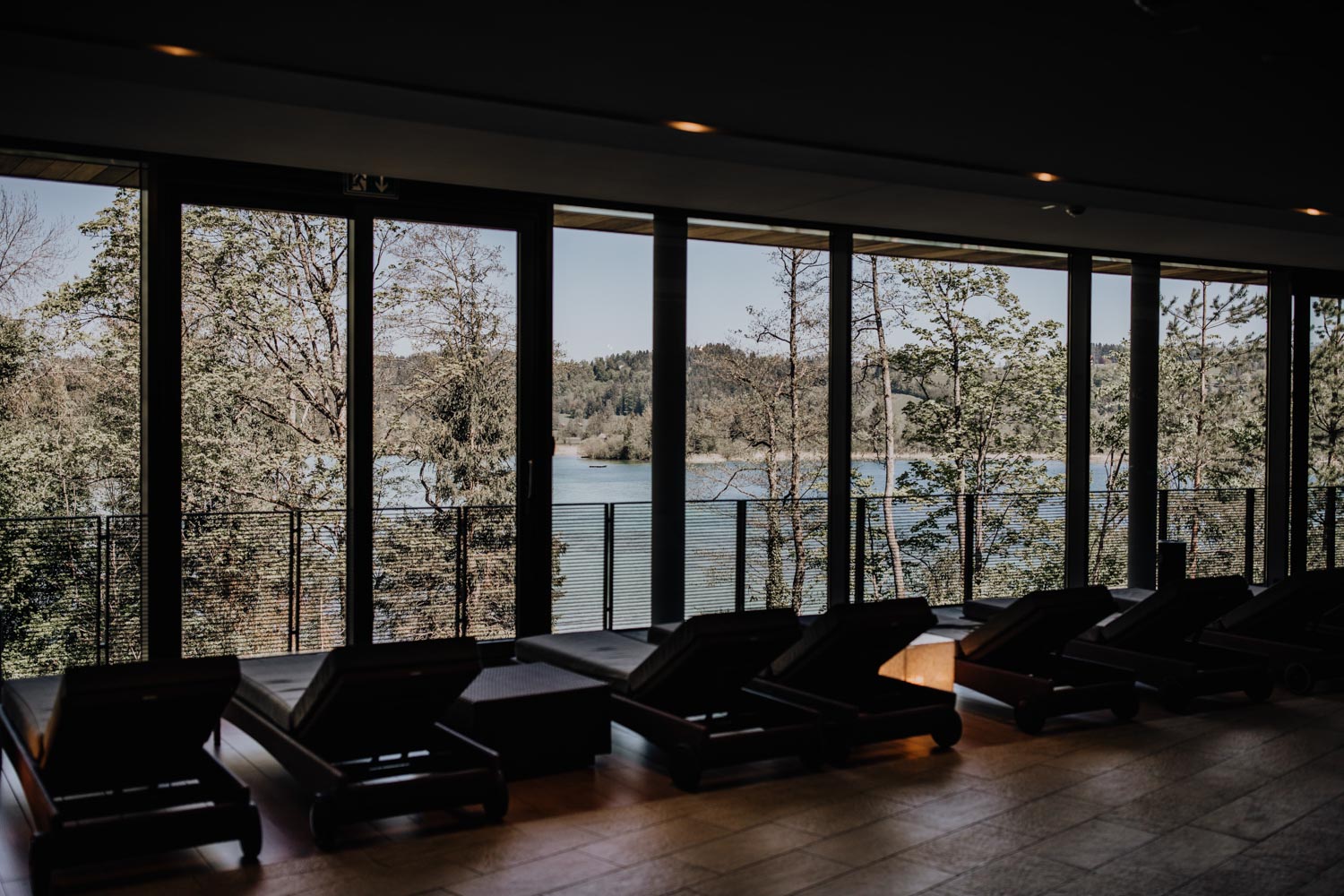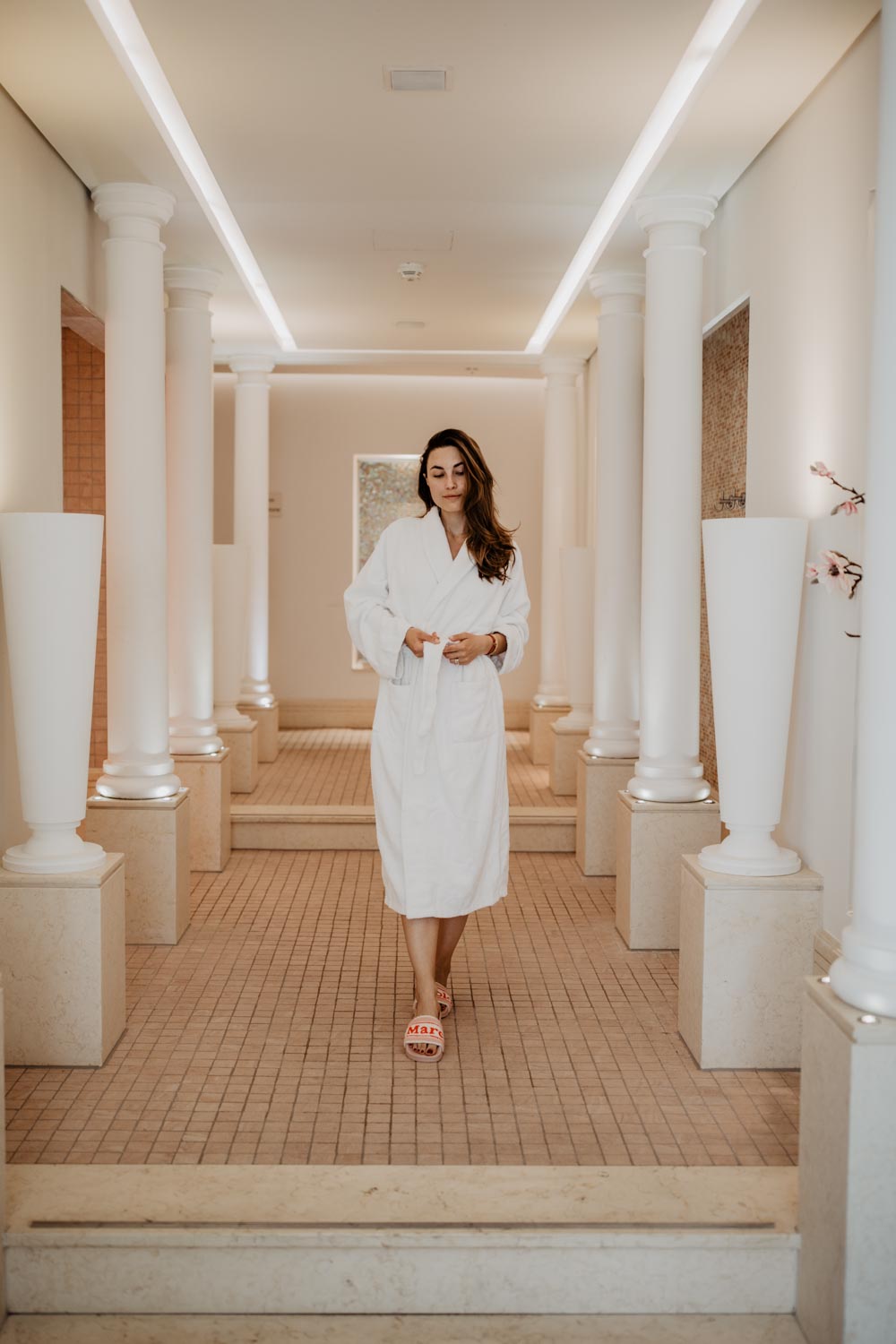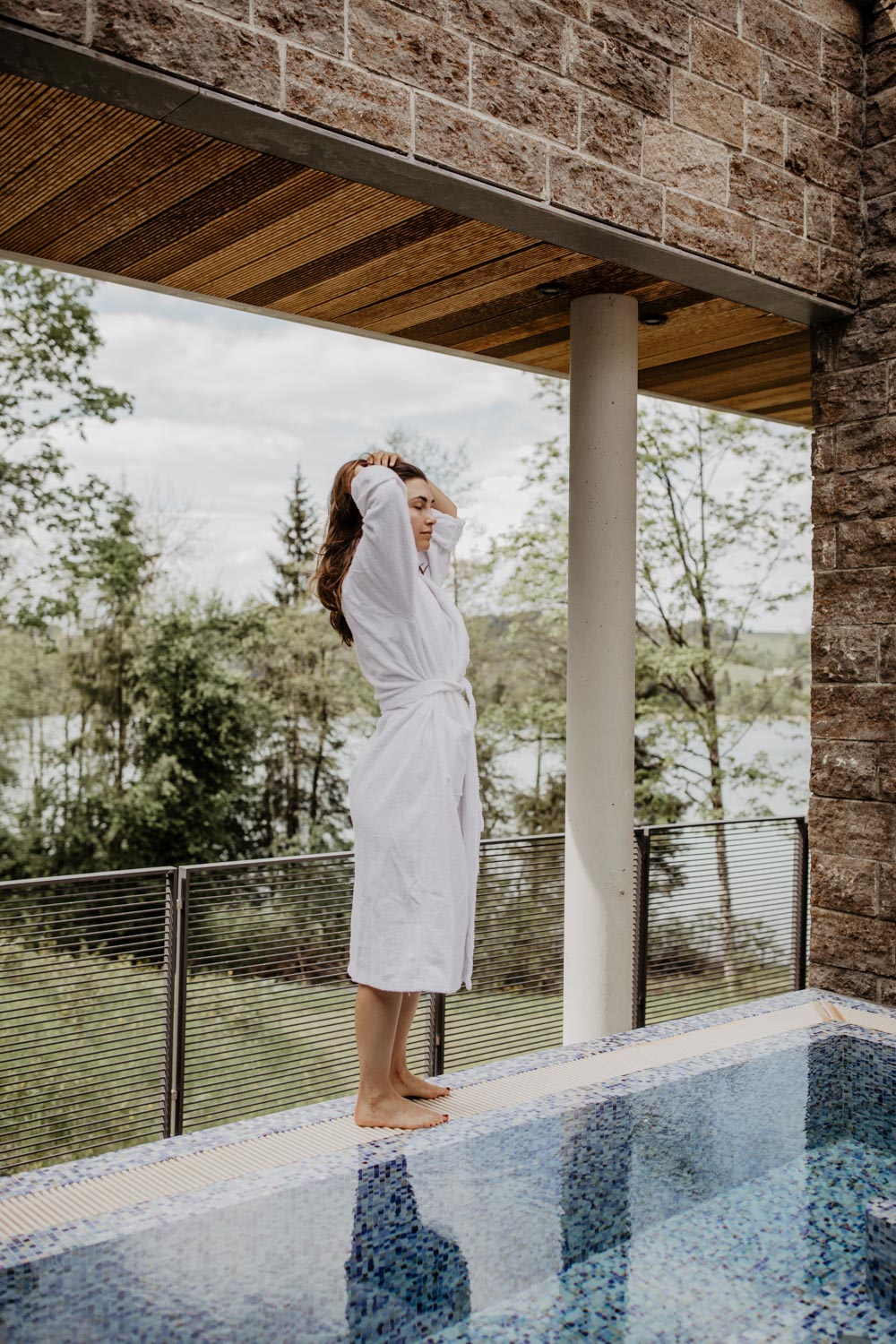 ---
*advertisement in friendly collaboration with Schloss Fuschl