My Favorite MAC Make Up Products
So, let's talk lipstick. I'm a very big fan of lipsticks in all kind of shades and I can't really walk by a make up counter without checking out the lipsticks. I'm not really sure where this is coming from, but I guess I have to blame it to my Mama who's bright red lips I've always been admiring when I was a little girl. Although I do not wear lipstick very often, because sometimes I just feel overdressed with it, I still love testing and trying new shades and kinds. To me, applying a bit of lipstick always helps me feel a little more put together and it adds a little extra something to any outfit.
This winter, darker lips appeared all over my Instagram and Pinterest feed and I kind of wanted to give it a try. As far as I am concerned I think it's a rather bold kind of make up and definitely something I would not wear every day.
As cool as the dark lips are though, they are quite tricky. At least for me they were.. (hello looking like a clown!) Not only that you have to be very precise when applying the dark lipstick, also the whole rest of your make up needs to fit in order not to be totally overdone.
Since I've been the biggest fan of MAC's Ruby Woo ever since I first saw it on one of my favorite Bloggers ages ago,  I decided to try out MAC's Make Up Service and learn how to get the perfect dark lips. So seriously, what's the trick? Alex, the lovely MAC Make-Up Artist showed me how it's done and I'm going to share her secrets with you:
1. Prepping the lips
Rough and peeling lips are not very flattering for any lip color; especially dark lipstick will cling much more noticeably to dry patches. Thus, it's essential to make the lips smoother before applying dark lipstick. Alex applied a soft scrub on my lips and then hydrated them with Lip Conditioner . You can also try this 2-in-1 method I frequently do at home: Take an old toothbrush and put some Vaseline on it. Then, scrub the lips.
2. Line the lips
Something I hardly ever do with the lighter lipstick colors I wear, but necessary for all dark lip colors: The liner. If a dark lipstick bleeds outside the lip line, it will be noticeable. To ensure this doesn't happen, start by tracing the border of your lips with a lip liner that matches the color of your lipstick.
3. Fill in the lips
Once you're done tracing your lips, start filling them in with the lip liner. Lip liner is generally more long-lasting than lipstick. So even if your lipstick fades throughout the night, filling in your lips with a matching liner will ensure that there's stimm color on your lips. Alex told me to think of this step like an insurance for your lipstick: You hope that your lipstick won't wear away, but if it does, nobody will notice.
4. Apply the lipstick
When applying your lipstick, make sure to hold your lips taut while you do so. This will ensure that color is deposited on every part of your lip. If you'd apply lipstick while your lips are relaxed or when you smile, the cracks or lines in your lips will appear to be lighter than the areas where the lipstick was actually able to touch. You can apply the lipstick directly or use a lip brush for best and exact results.
5. Blot, then reapply
If you blot off some of the lipstick you just applied, it will help pressing the color into your lips and sort of seal it. All you have to do is take a piece of tissue and gently press it against your lips without smearing or rubbing. Once you've done this, dab on one more layer of lipstick so that your color will last as long as possible.
6. Clean up
It's very easy to see any flaws with a darker color. If you feel like your lip line isn't quite right, use concealer or a lip liner that matches your lipstick to go back in and even out any mistakes. Tip from the pro: Try resting your pinky finger against your chin while you do this. It will provide a little more balance so any lines you draw will be straight.
7. Now on to the rest of the make up…
When wearing dark lip colors your eye makeup should be subtle and minimal. Anything else will look gawdy and made up. Just a dash of eyeliner and mascara should usually be enough. For a soft effect you can lightly apply neutral eye shadow like bronze, copper, gold brown, which Alex did in my case. Furthermore, Alex told me to be really careful about the blush and bronzer that you're wearing as that can also make you look unflattering. Therefore, a soft earthy toned blush on the cheekbones is usually enough. For the night time you can apply a light blush and some pale gold highlighter over the cheekbones. Apparently it looks the best on all skin complexions and makes your skin glow.
8. Confidence
Last but not least, probably the most important tip (in addition to carrying your lipstick with you for touch-ups), is to be confident. Besides the fact that deep berries and reds are some of the most universally flattering shades, if you appear confident in your lip color (and yourself), no one will question it. Because, hell yeah, you're totally rocking dark lipstick!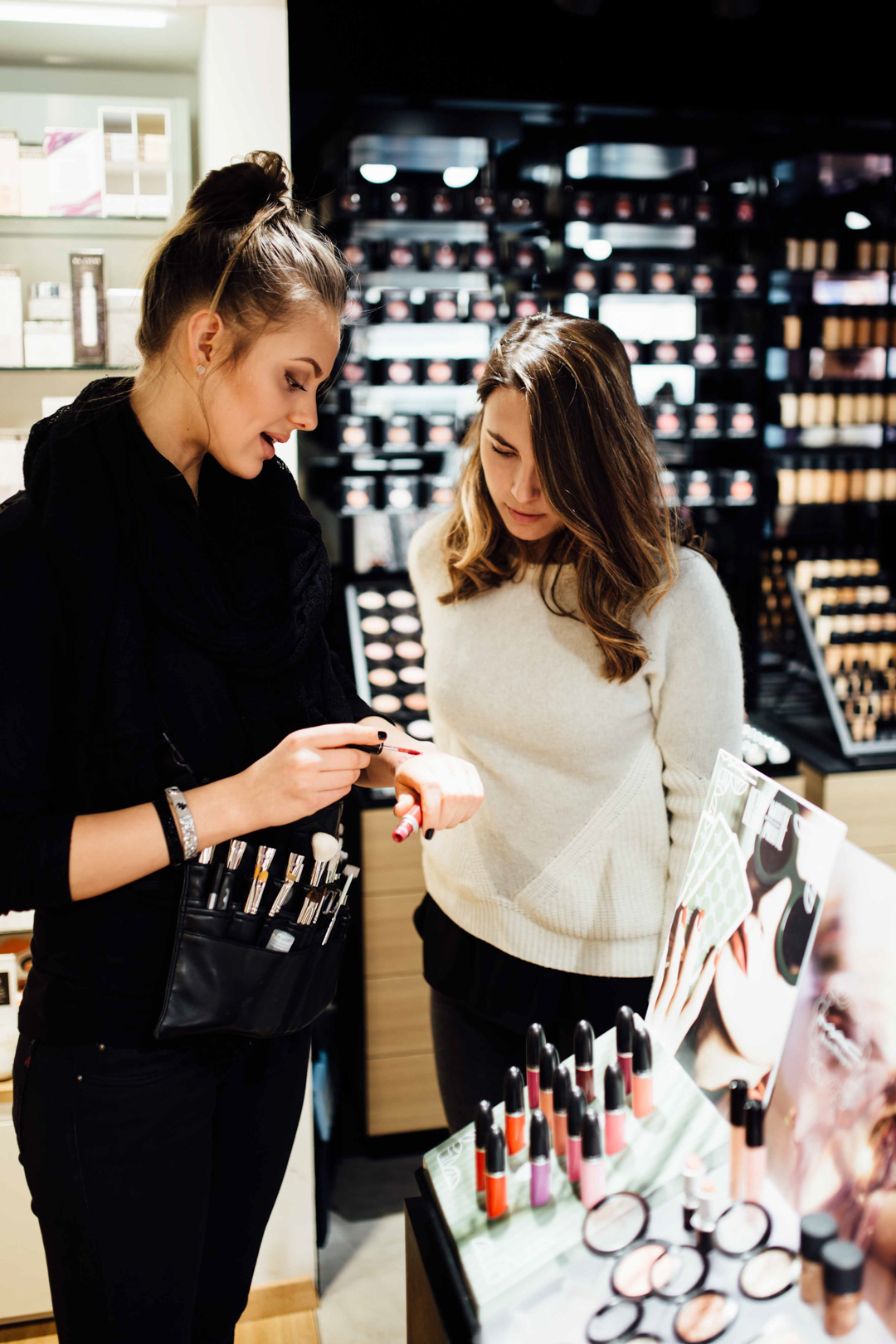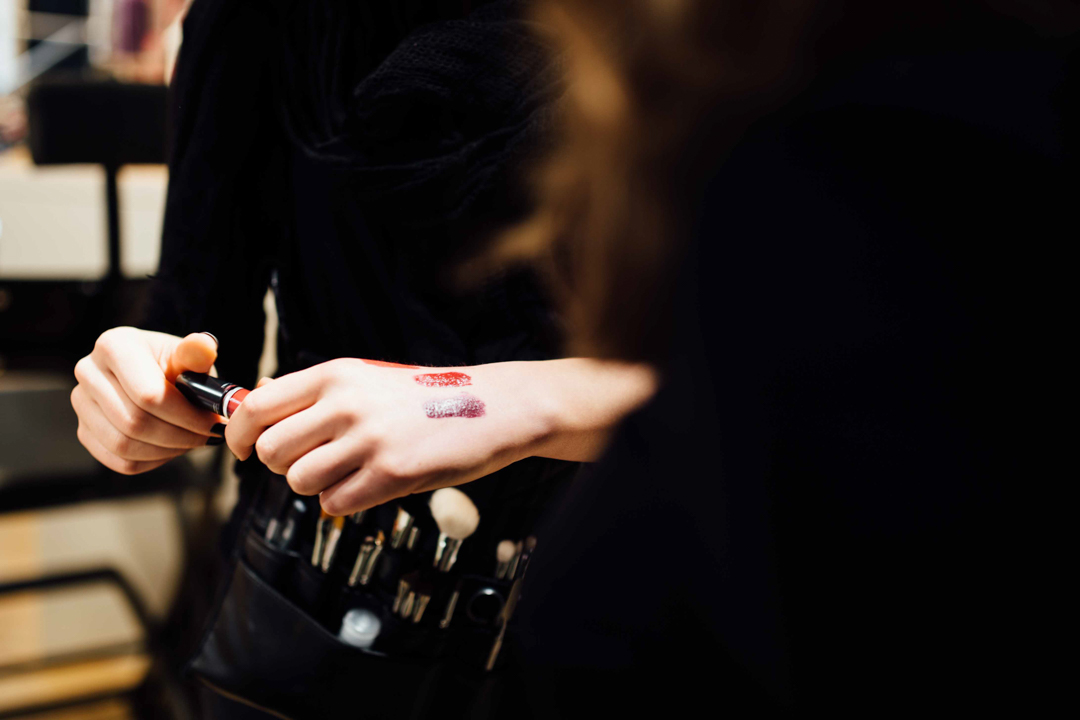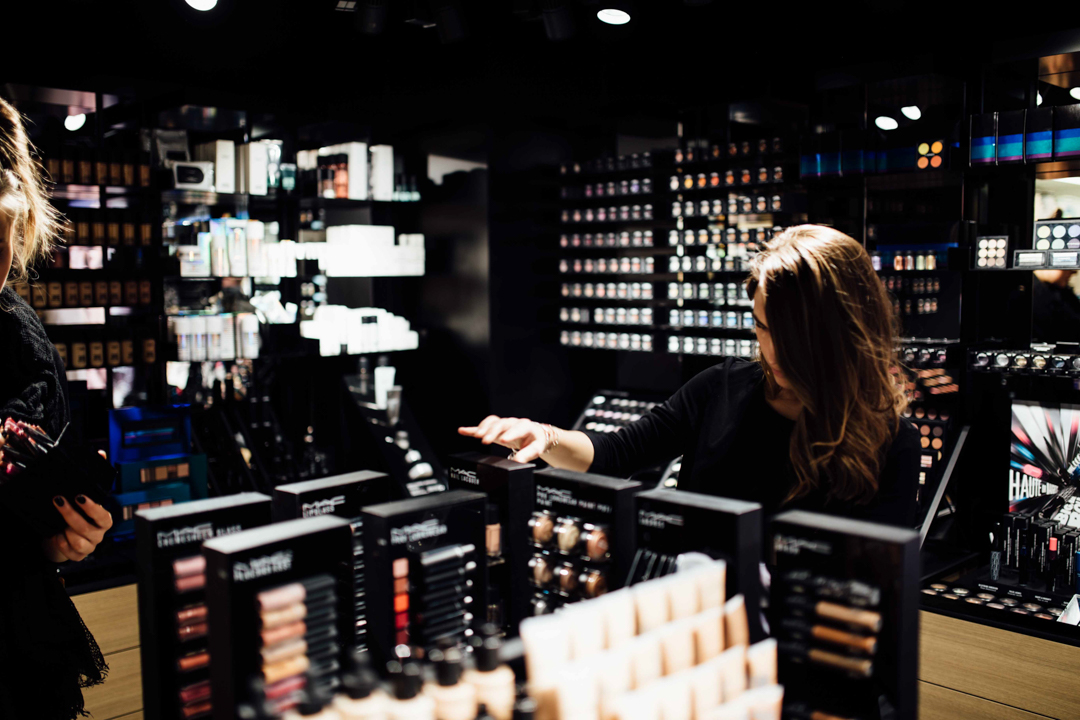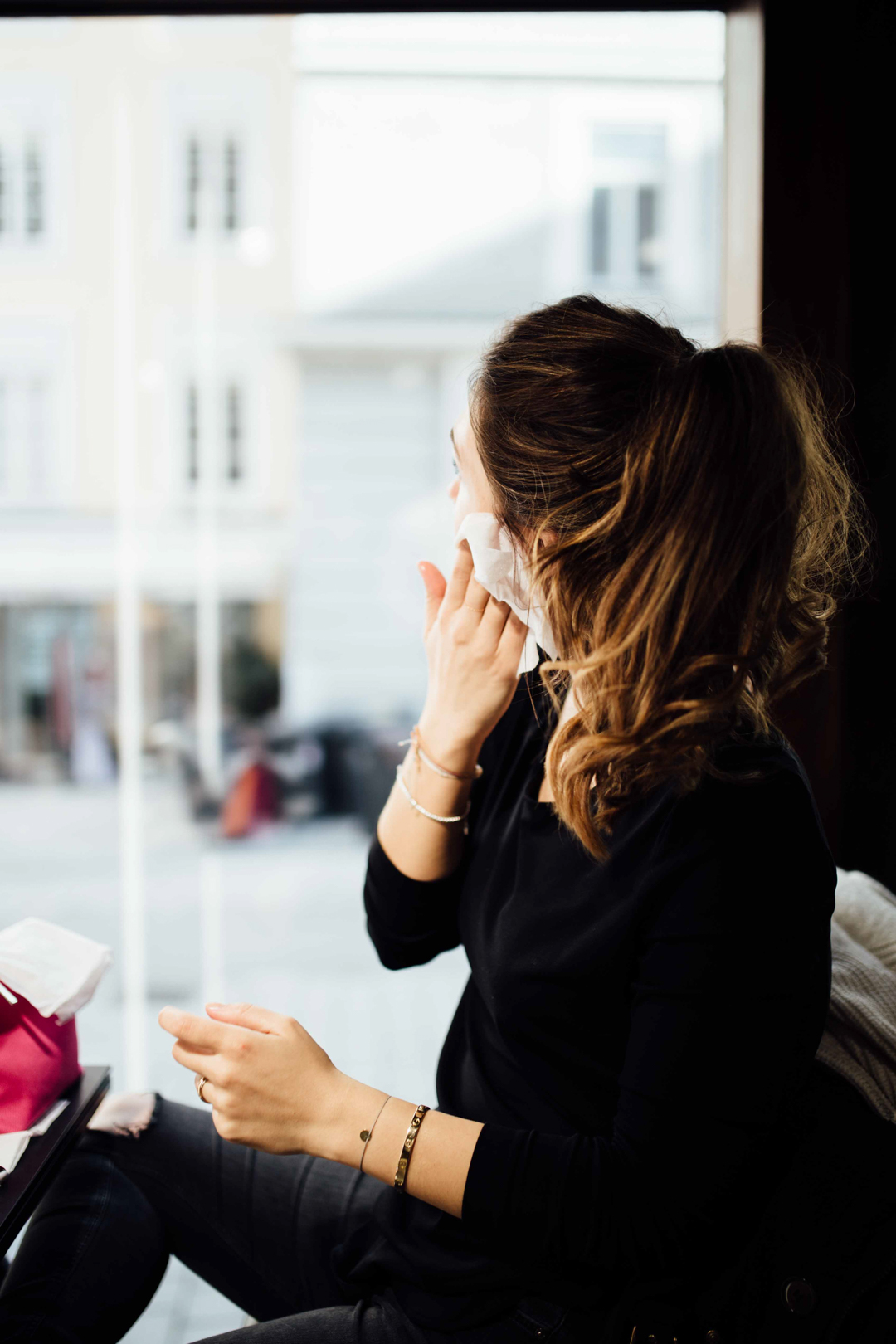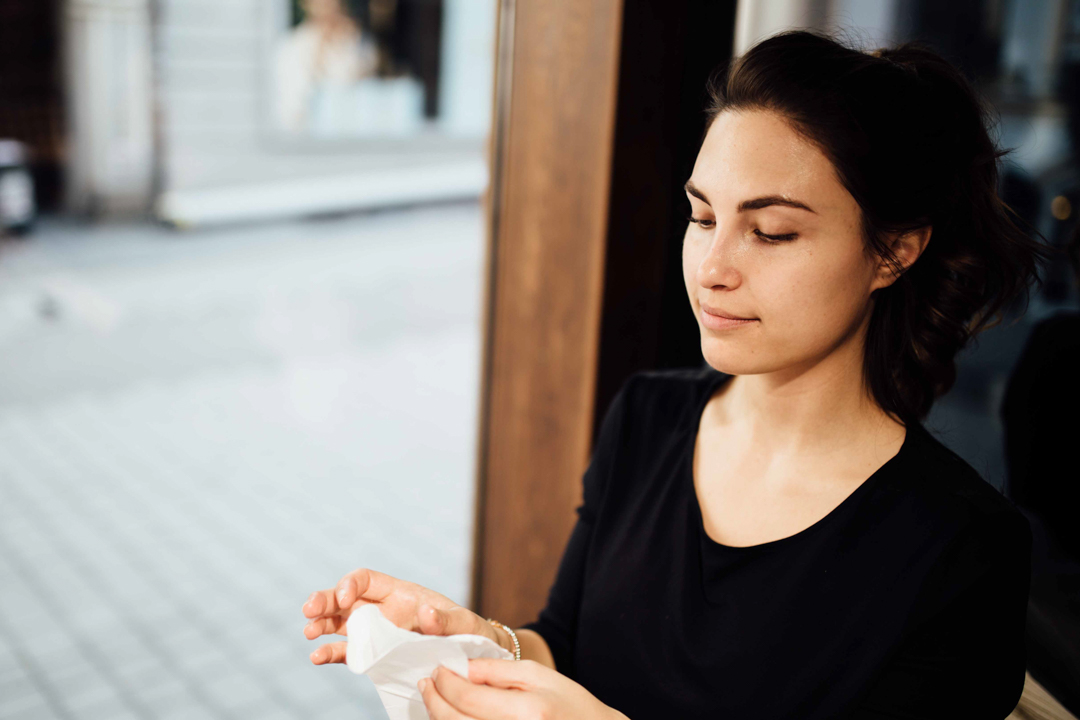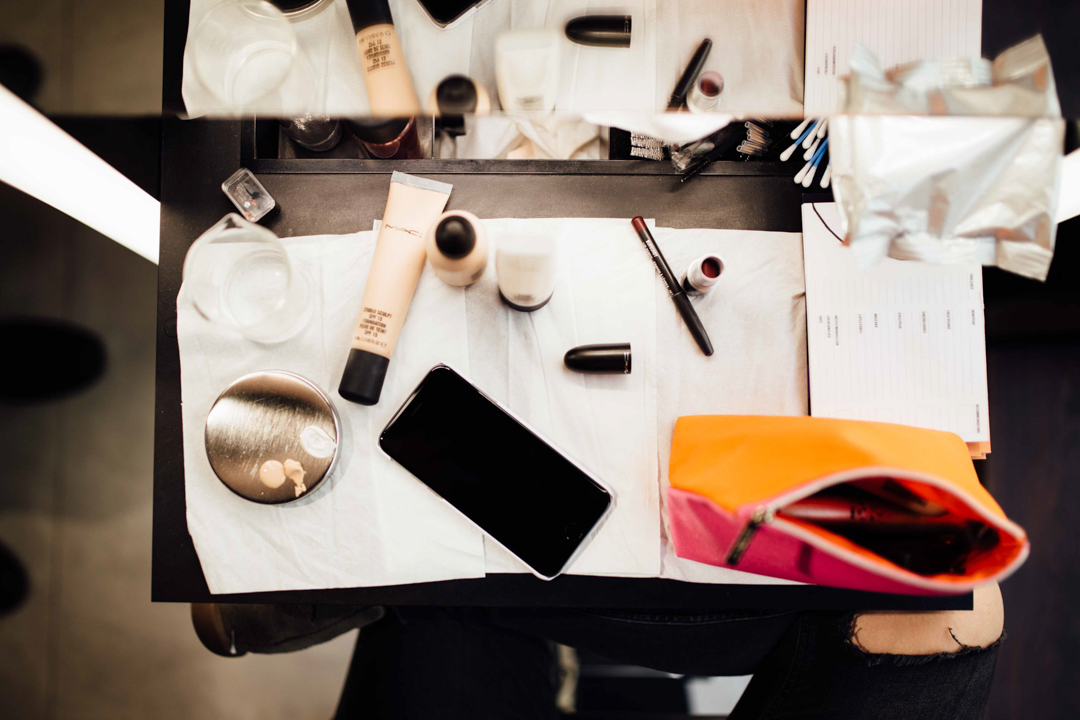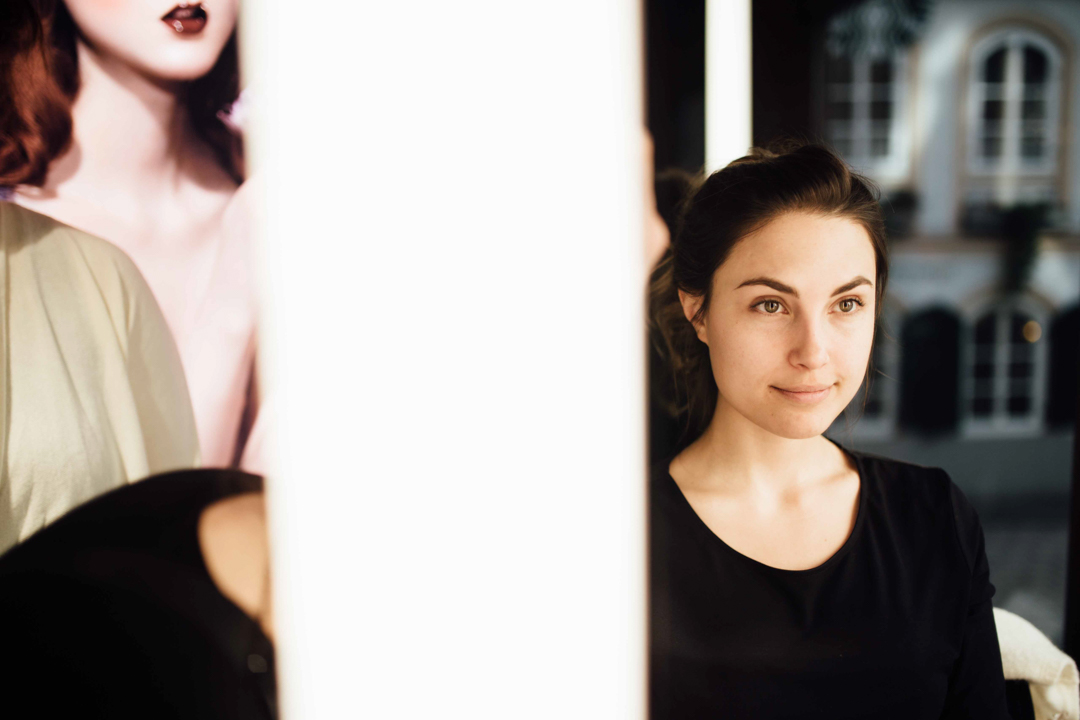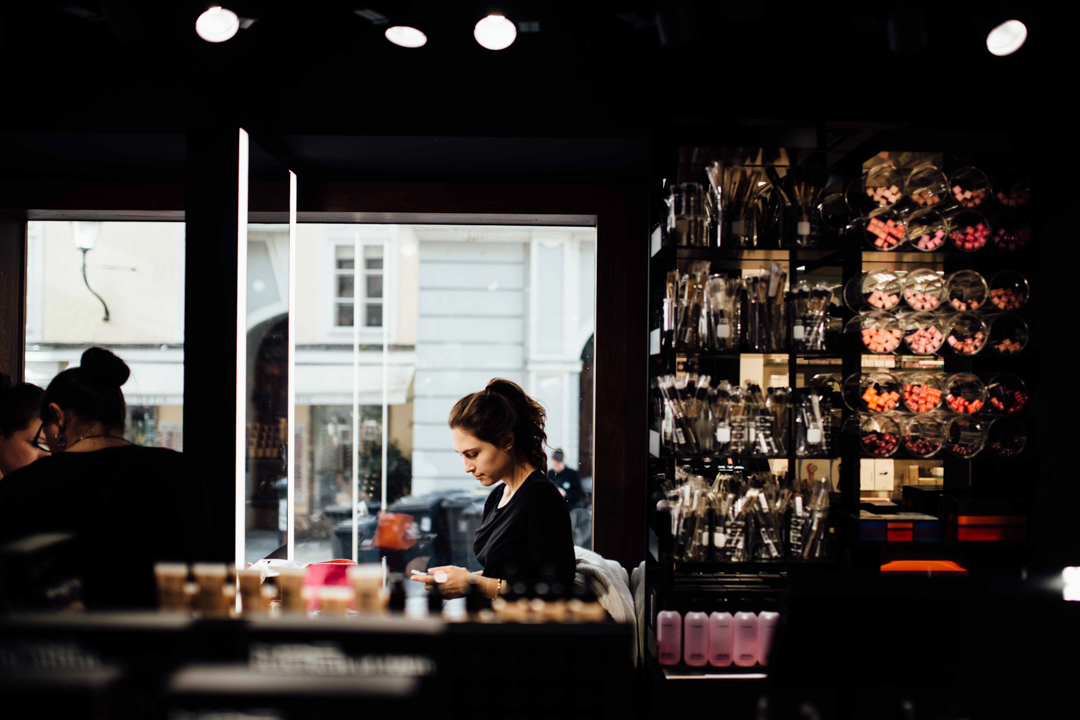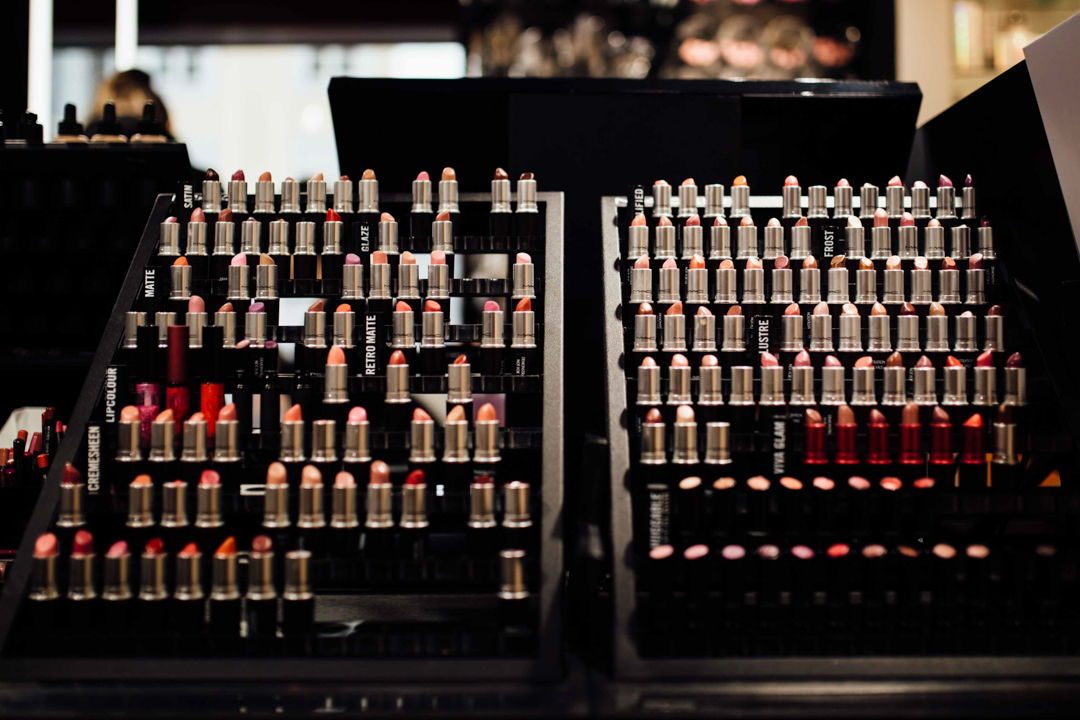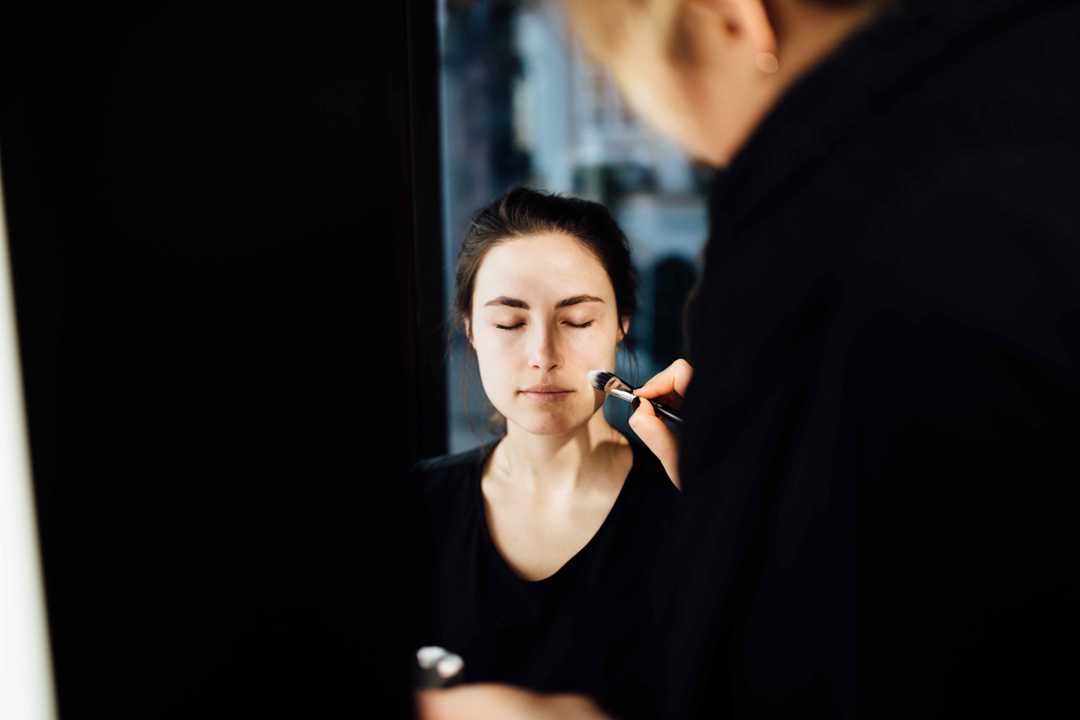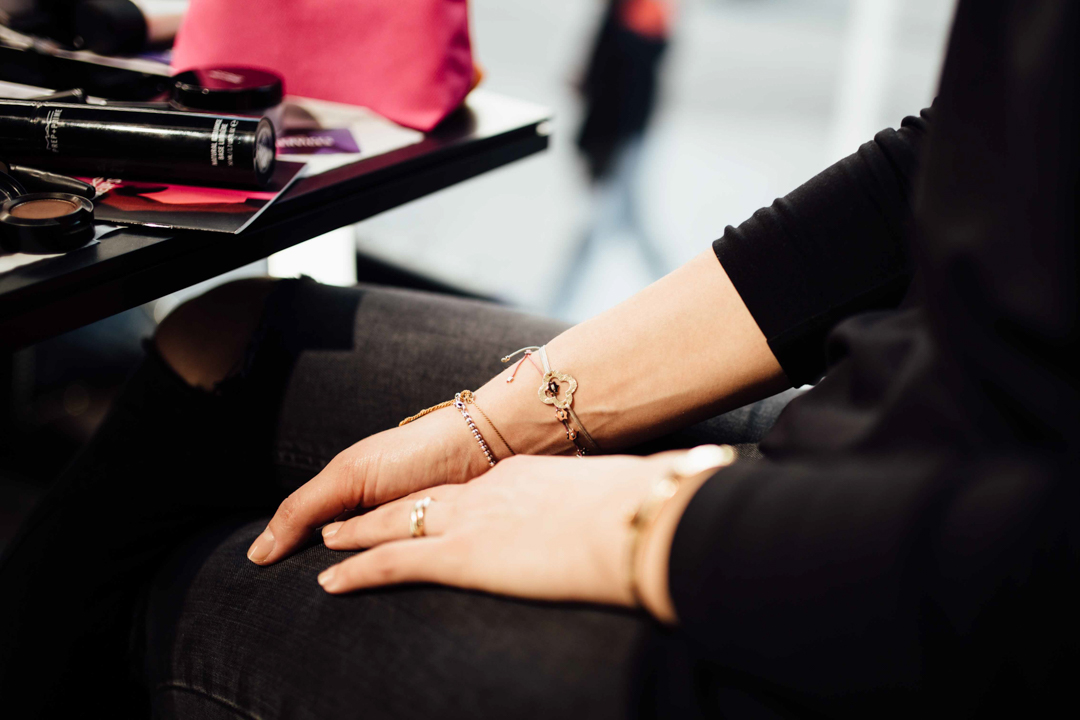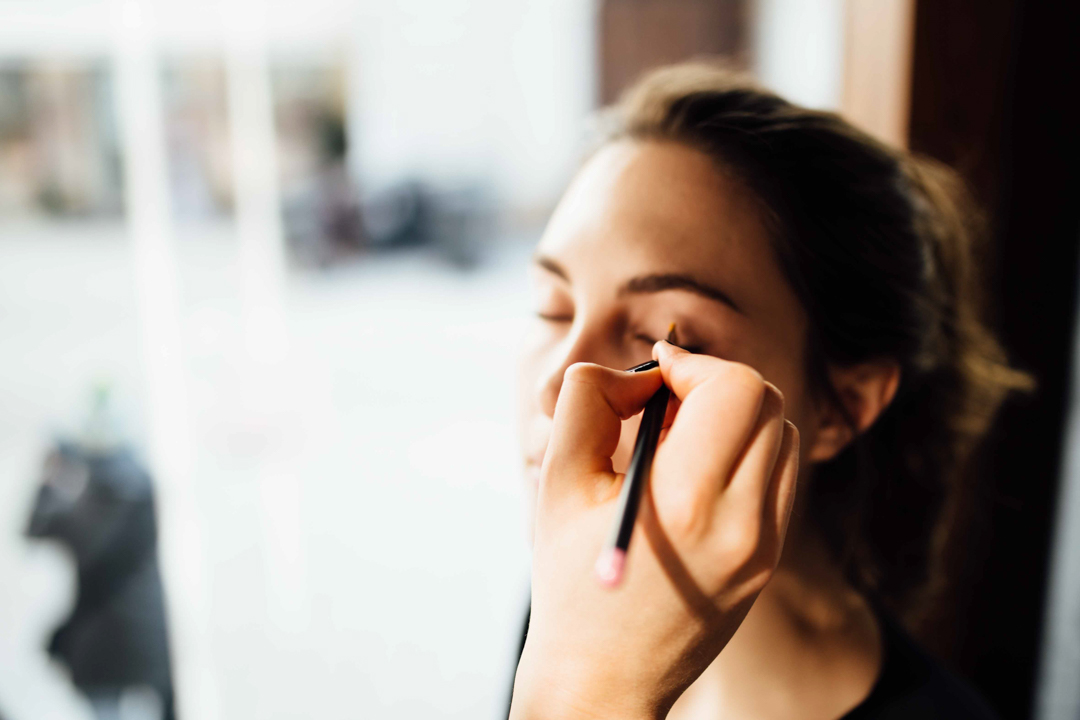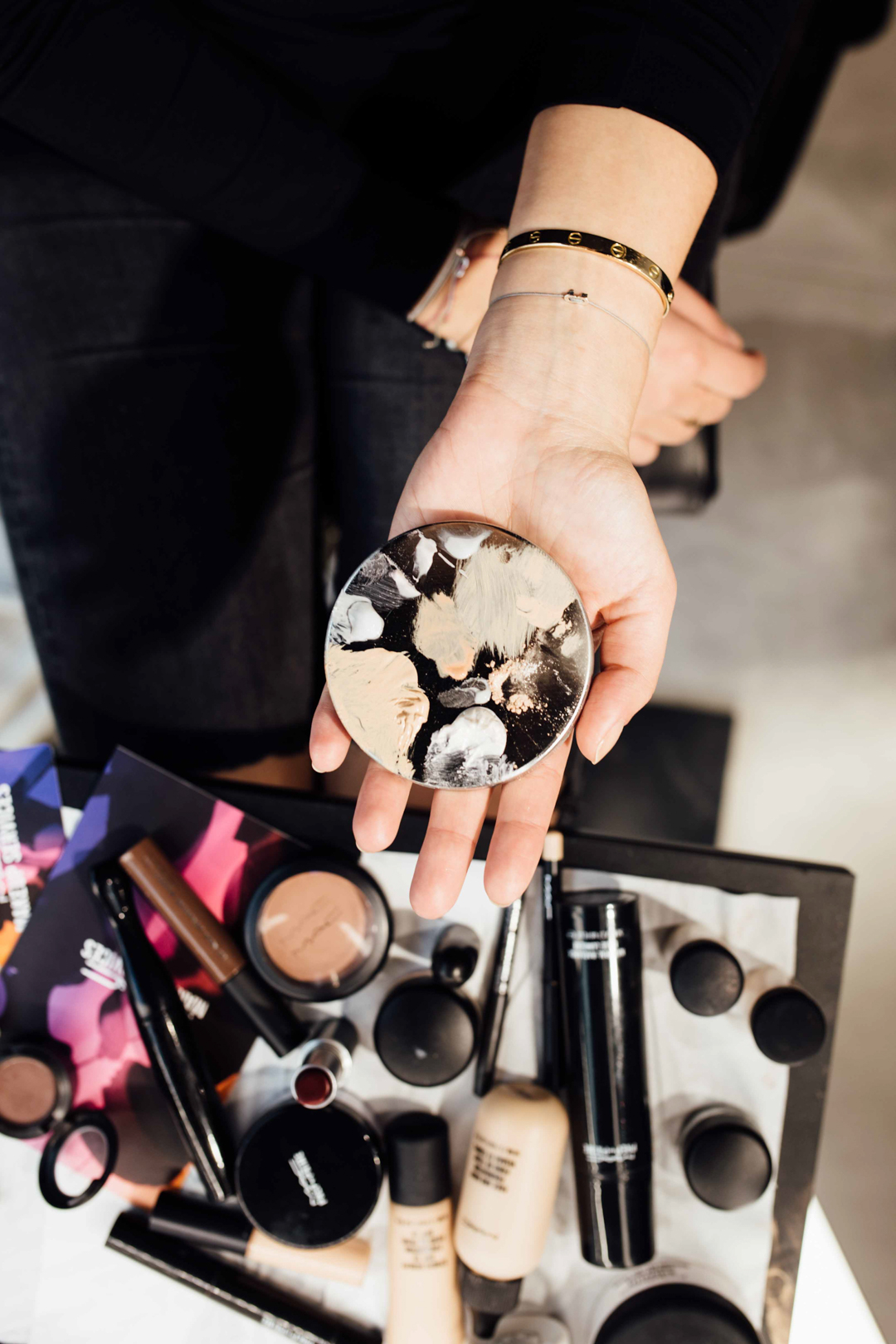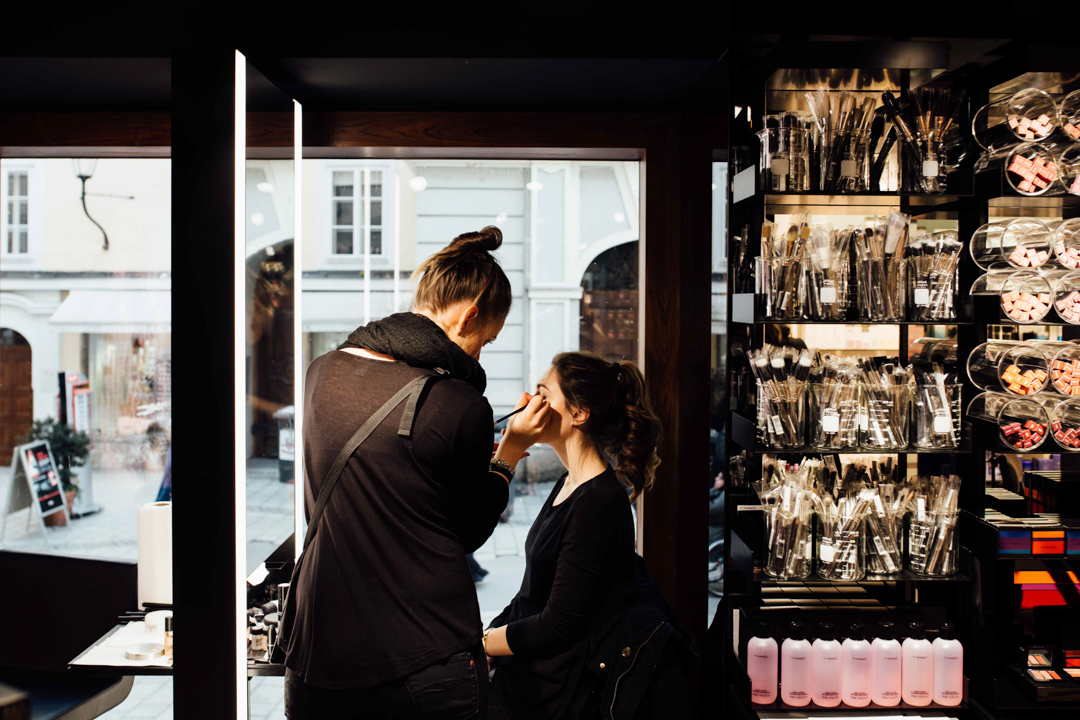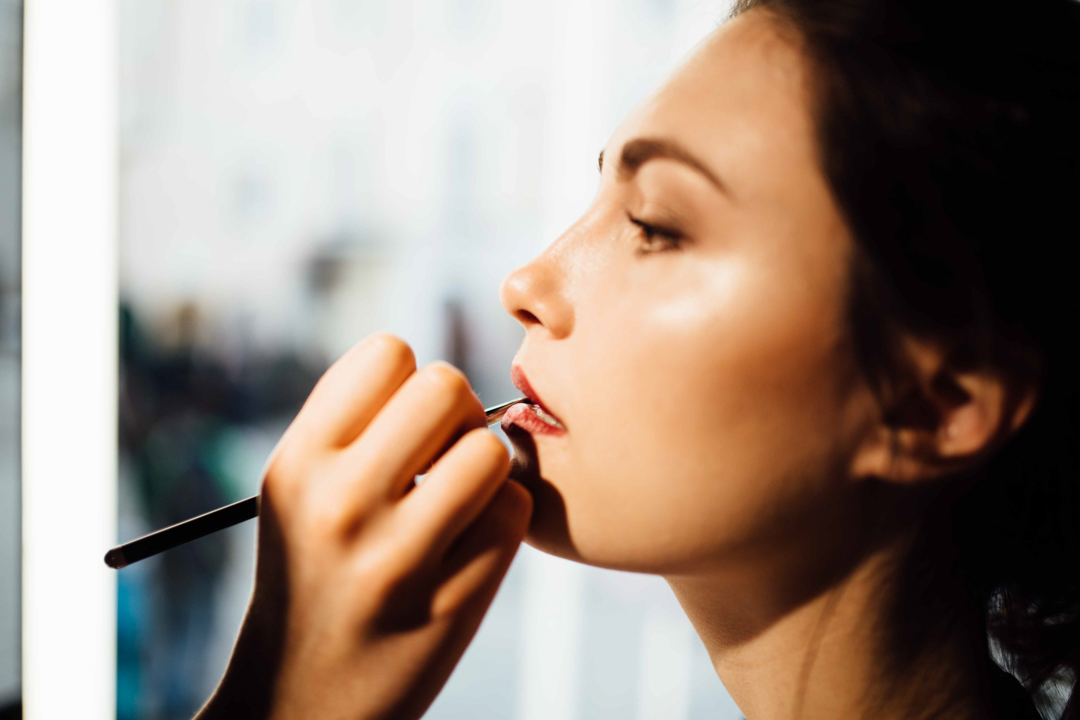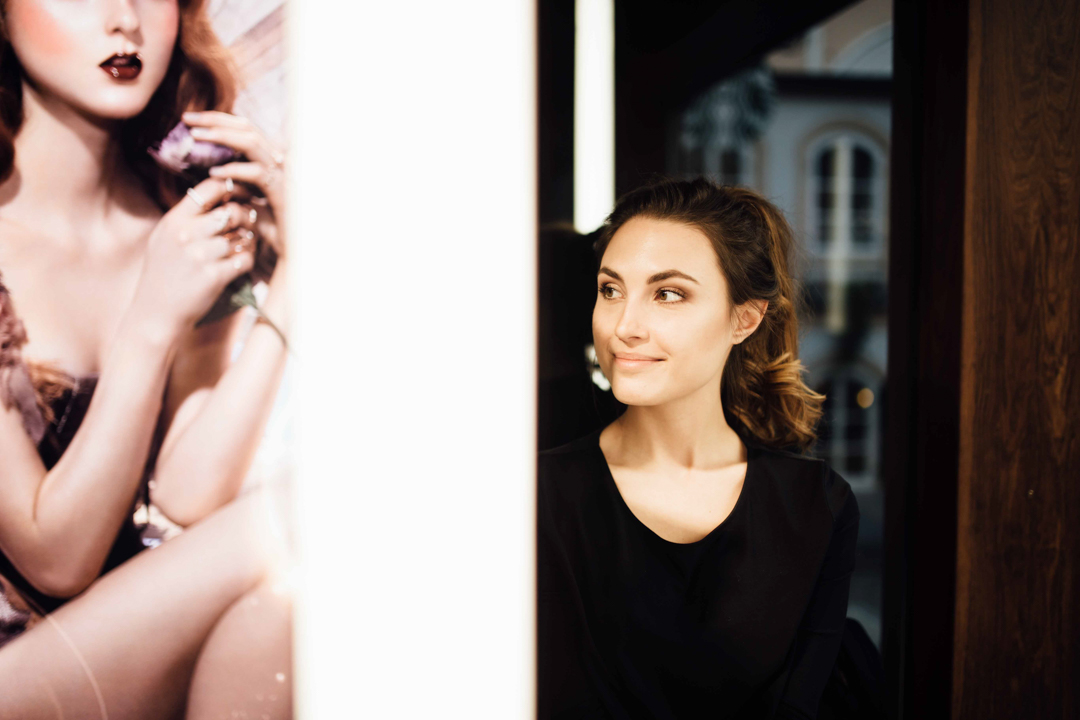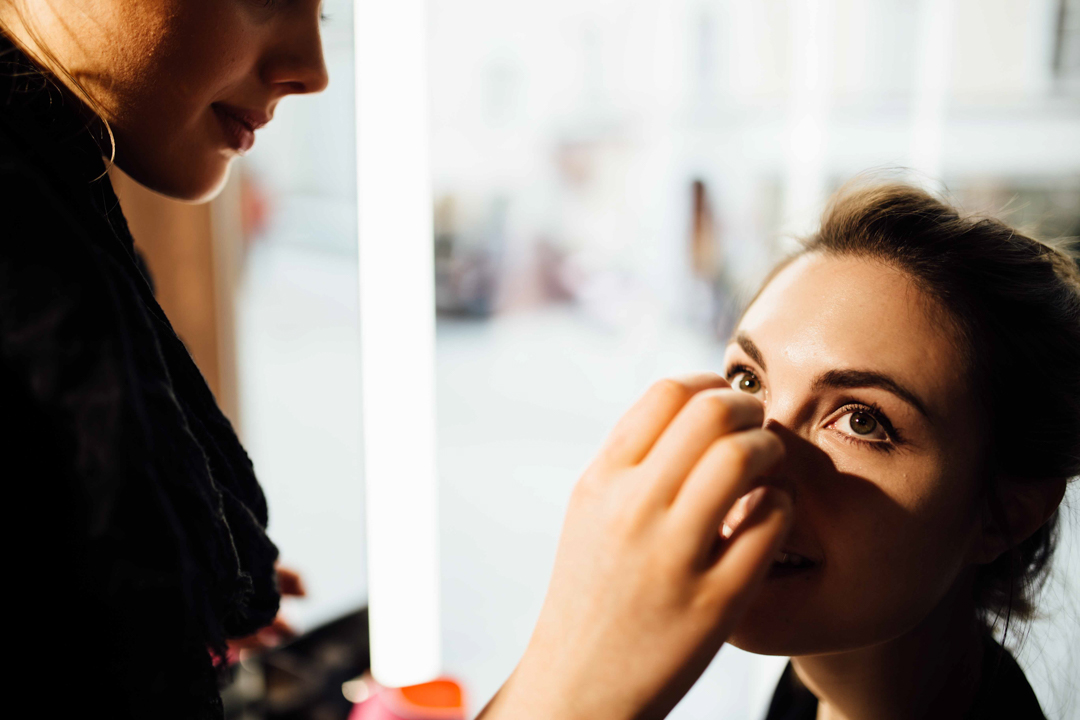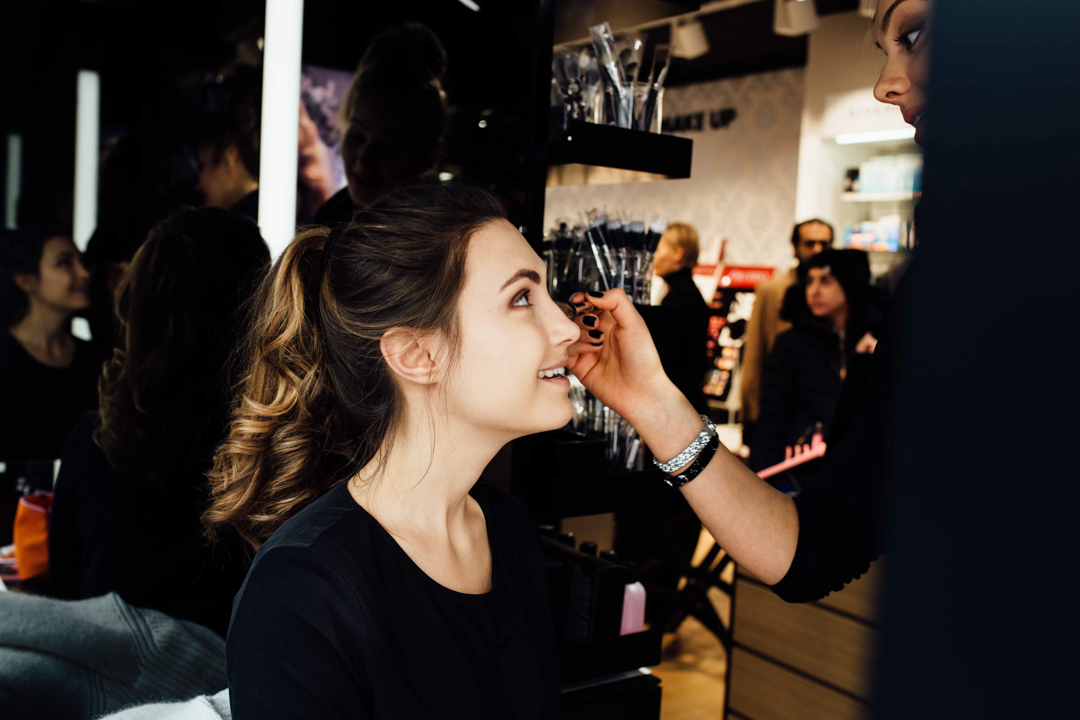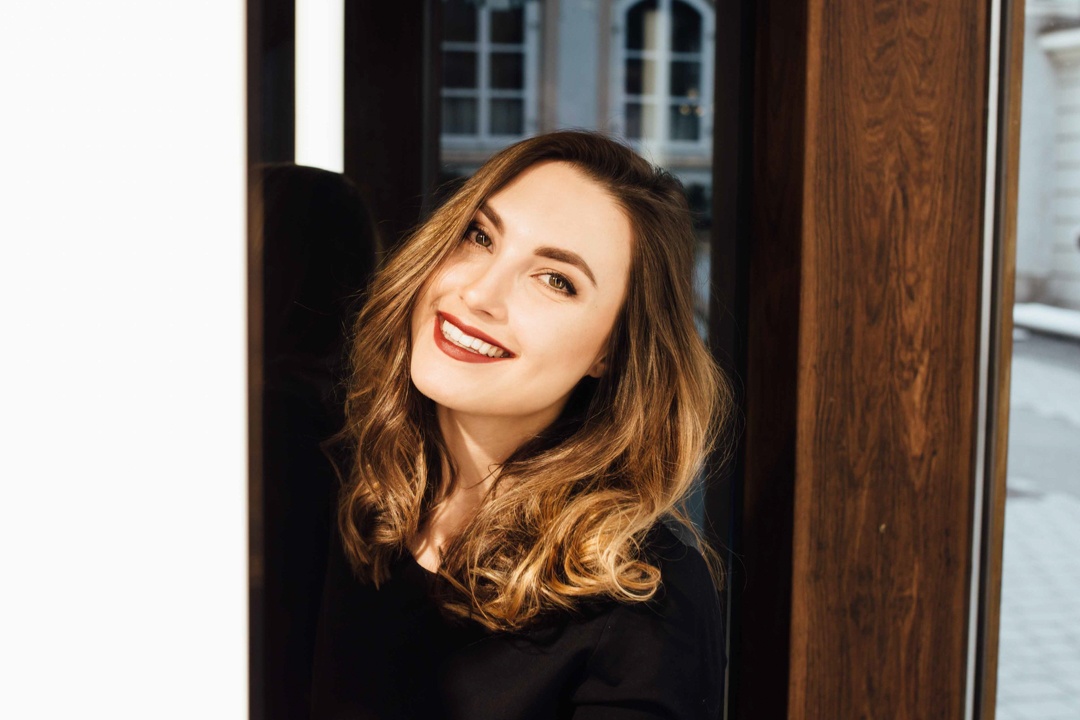 ---
Some of the MAC products the Make-Up Artist used on me:
Extended Lash Gigablack Lash Mascara
Also, here's a little film about my visit at the MAC Make Up Service , if you'd like to see.
*in friendly collaboration with MAC