About Lip Balms and Mousse Au Chocolat Eggs
As far as I can remember Easter has always been something I've been looking forward to all year. It's been a tradition since I was a child that my family goes to Italy for a big lunch on the Easter weekend. Since my family has roots in Italy, we're all big Italy fans (and that's not just because of the divine food). There's a popular Italian proverb that says "Natale con I tuoi, Pasqua con chi vuoi" which means Christmas is a holiday meant to spend with your families, and Easter is meant to be spend with everyone who'd like to join. So usually my parents would invite friends they don't get to see too often during the year to join us for a lovely lunch in Italy. Lots of good food, lots of wine, good talks and simply having a great time together is what's on the agenda for that day. This year however, we change things up a litte and will just have a lovely little Easter brunch with my family in Carinthia. Every family member got tasks assigned they have to do and organize for the brunch: Lucky enough, I'm responsible for the desert and the table decoration – two of my favorite things! I wanted to come up with a table decoration that's cute, but also somehow reusable. So of course colorful eggs, chocolate as well as regular ones, were a must. But to make things a bit special, I added some eos lip balms, which come in a variety of colors and are simply the perfect match for easter. These little lip balms "eggs" are however not only cute as table decoration and gift, but also super handy: Easily stowed in any handbag, they make the perfect companion for smooth lips anywhere you go. Also, did you know that eos stands for evolution of smooth? I guess the name says it all!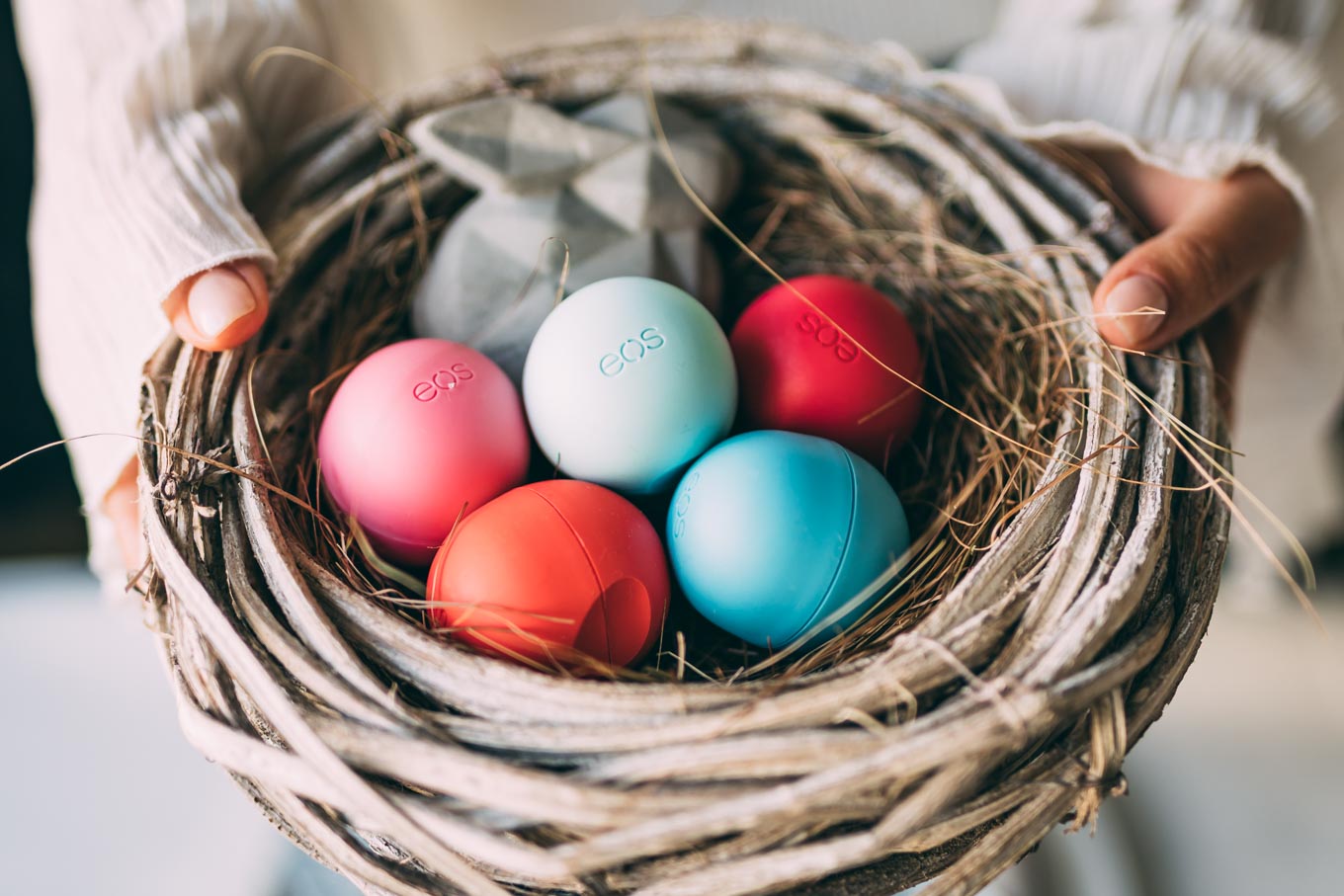 As desert I came up with a recipe inspired by super famous sweets that every kid (and adult!) loves to find in their Easter baskets (hint: it comes in violet packaging and is eaten with a little spoon). Here's the recipe for my Homemade Easter Mousse au Chocolat Eggs: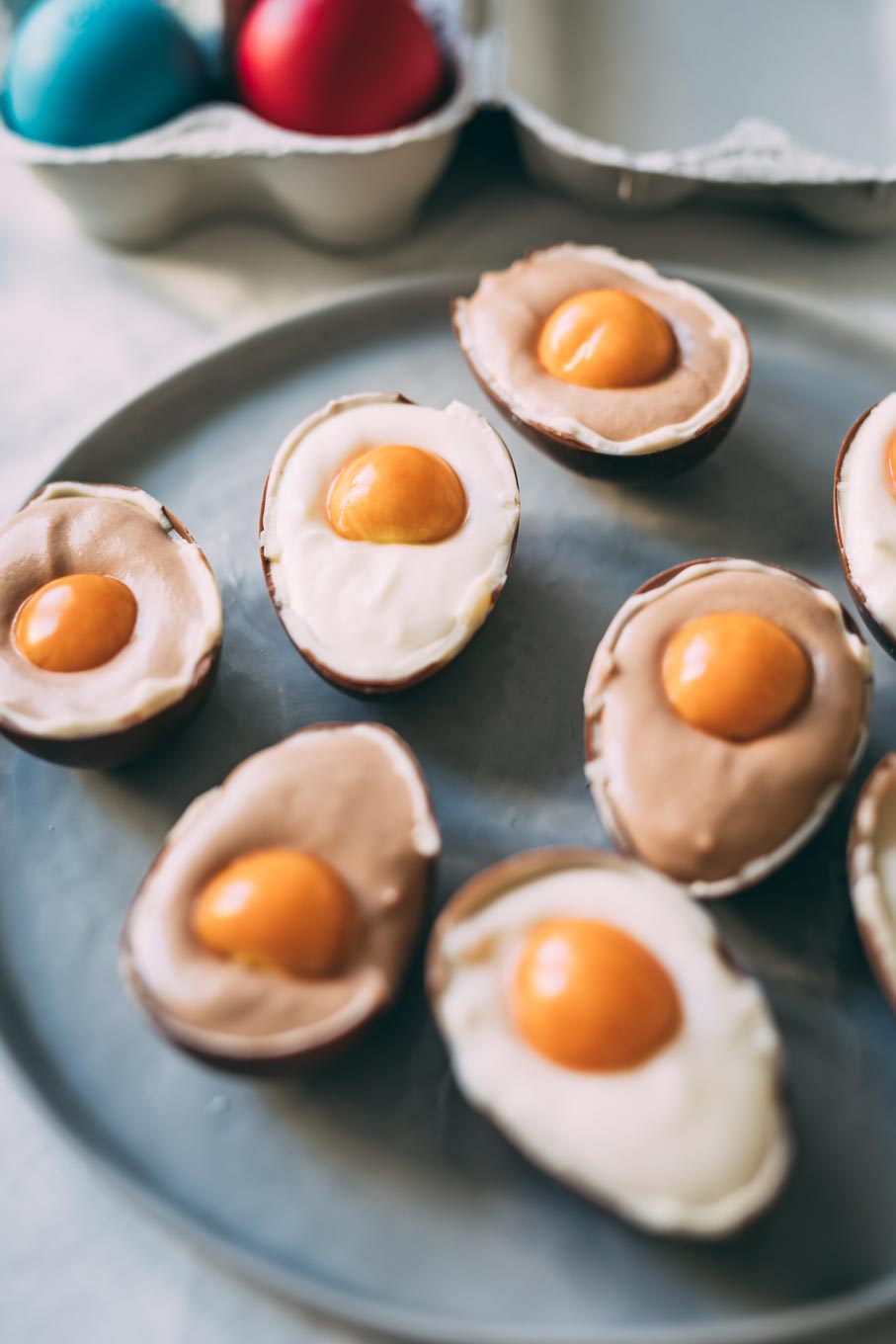 Recipe for 4 people:
4 x KINDER Überraschungseier
1 tbsp. vanilla sugar
3 eggs
200 ml whipped cream
100 g dark chocolate
100 g white chocolate
4 cape gooseberries (Physalis)
Part the KINDER Überraschungseier in halves. (And don't get too distracted playing with the little surprises inside)
Part eggs, and mix egg yolk with vanilla sugar until creamy
Melt dark and white chocolate separately and carefully (can either be done in a microwave or in a pot; but we careful chocolate doesn't get too hot)
Mix melted dark and white chocolate with egg yolk, so that you get a dark and a white base for your mousse au chocolat
Mix whipped cream until solid
Mix egg whites (with a little bit of salt) until solid
Now carefully mix both the whipped cream and egg whites with the two mousse au chocolat bases
Lastly, fill the halves of the chocolate eggs with either white or dark mousse au chocolate, and garnish with half a cape gooseberry
Put the eggs in the fridge over night so the mousse gets solid
Indulge and enjoy!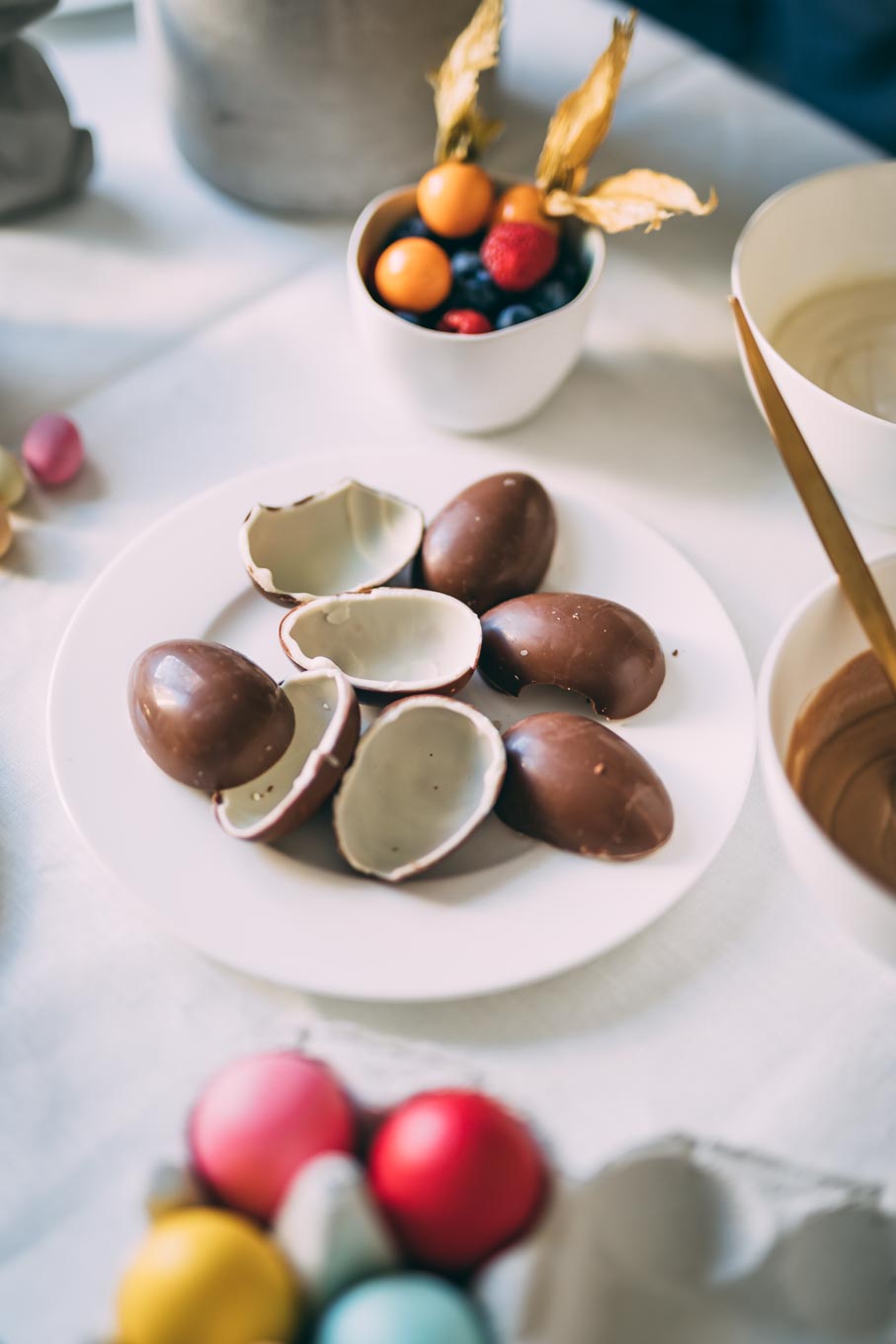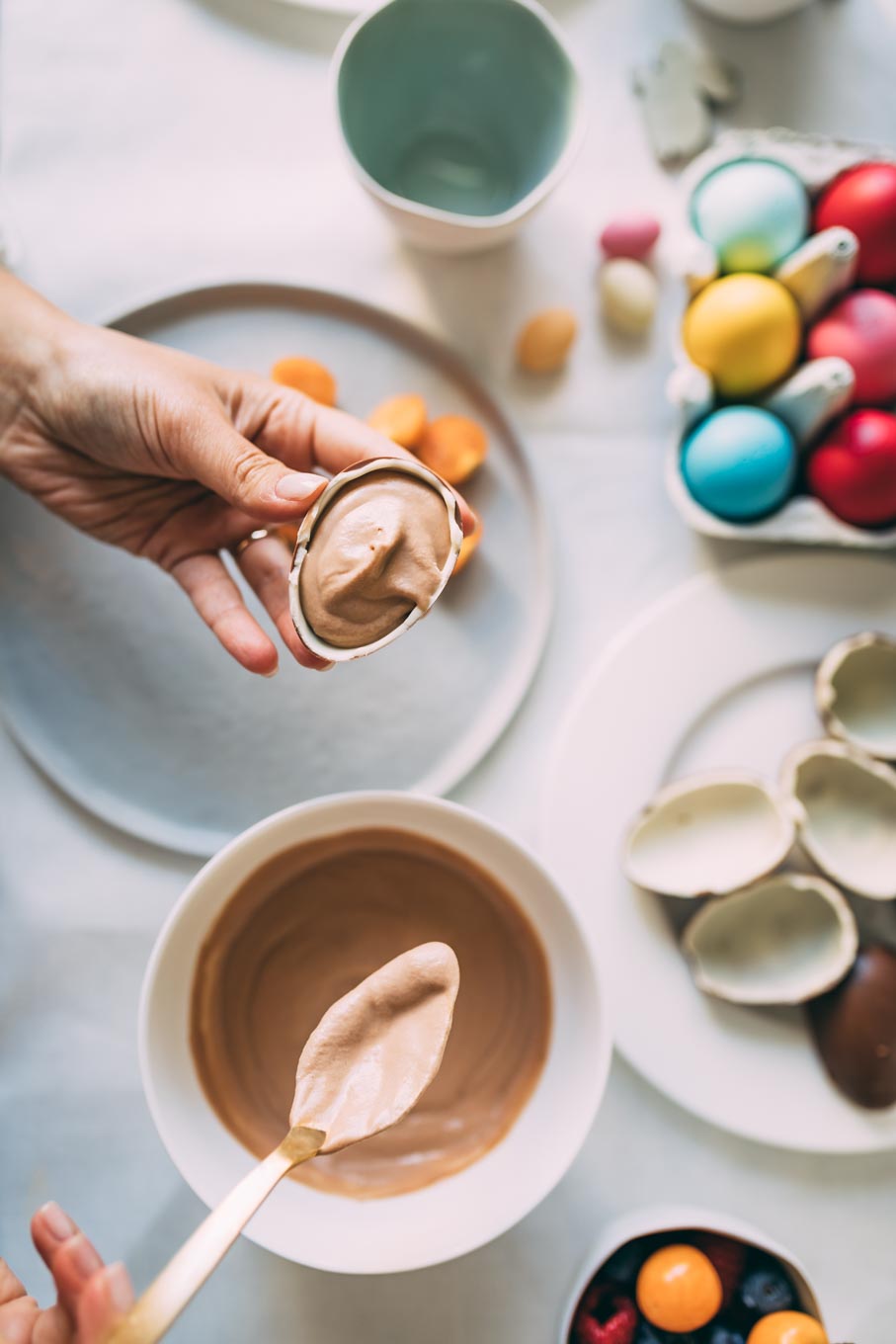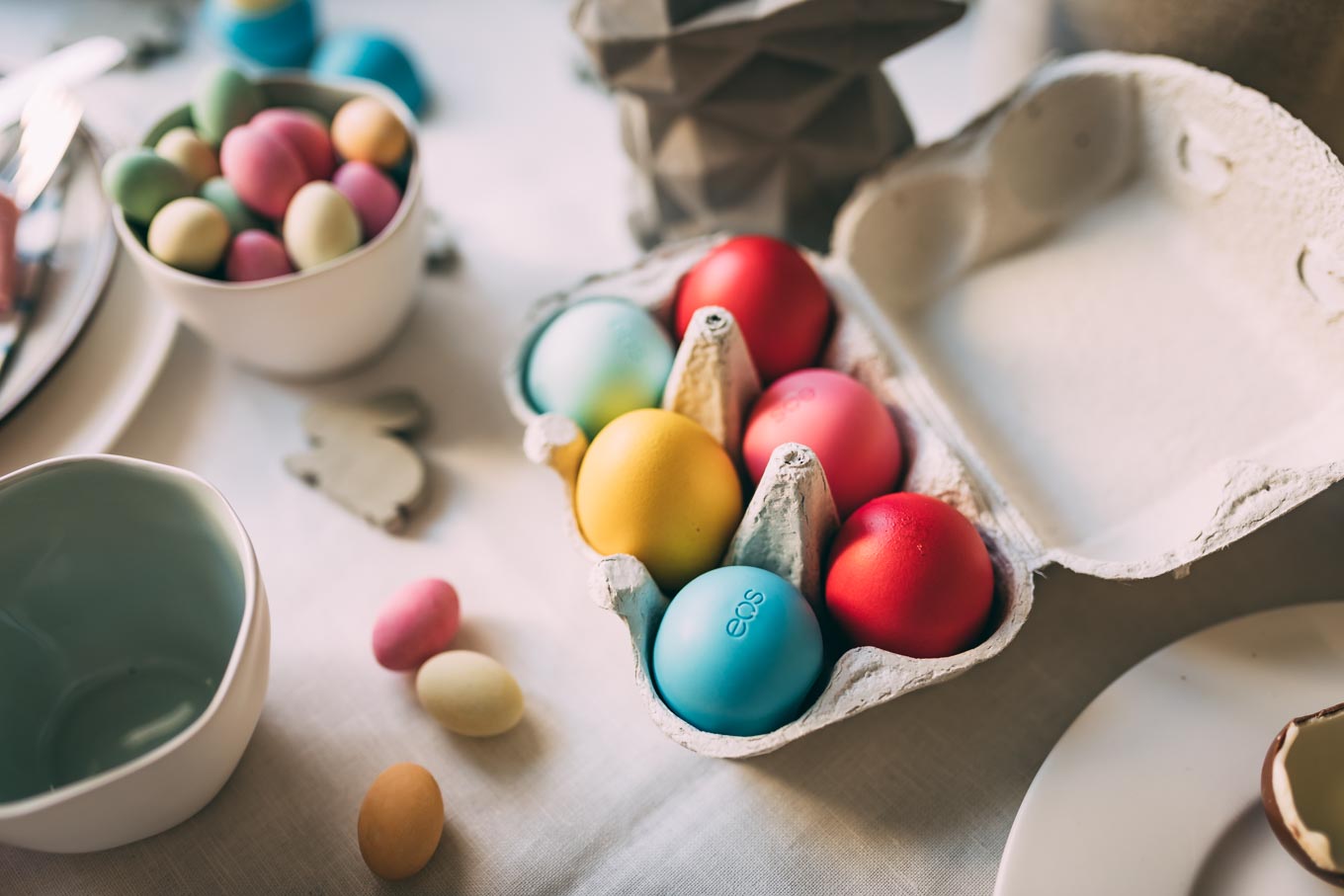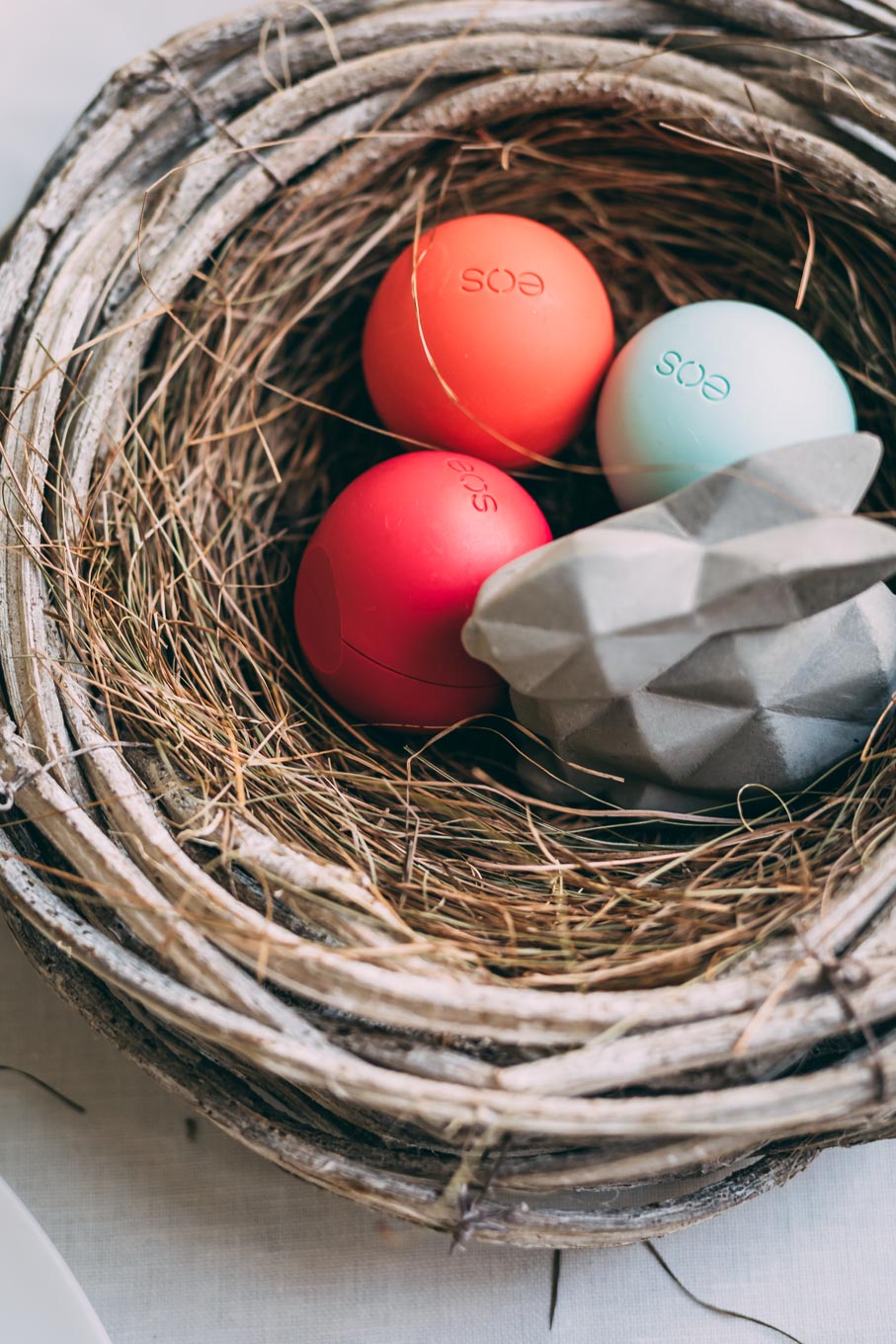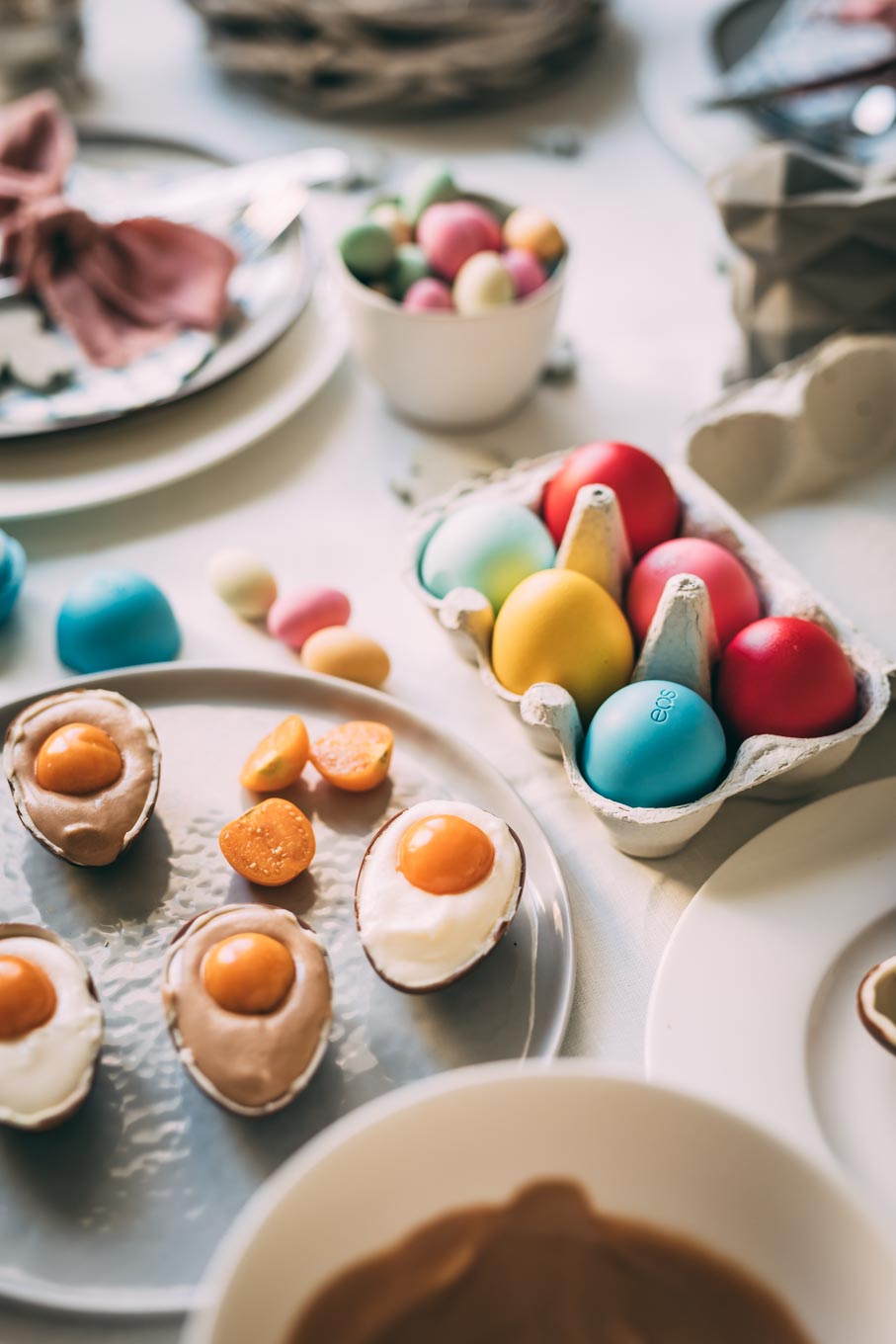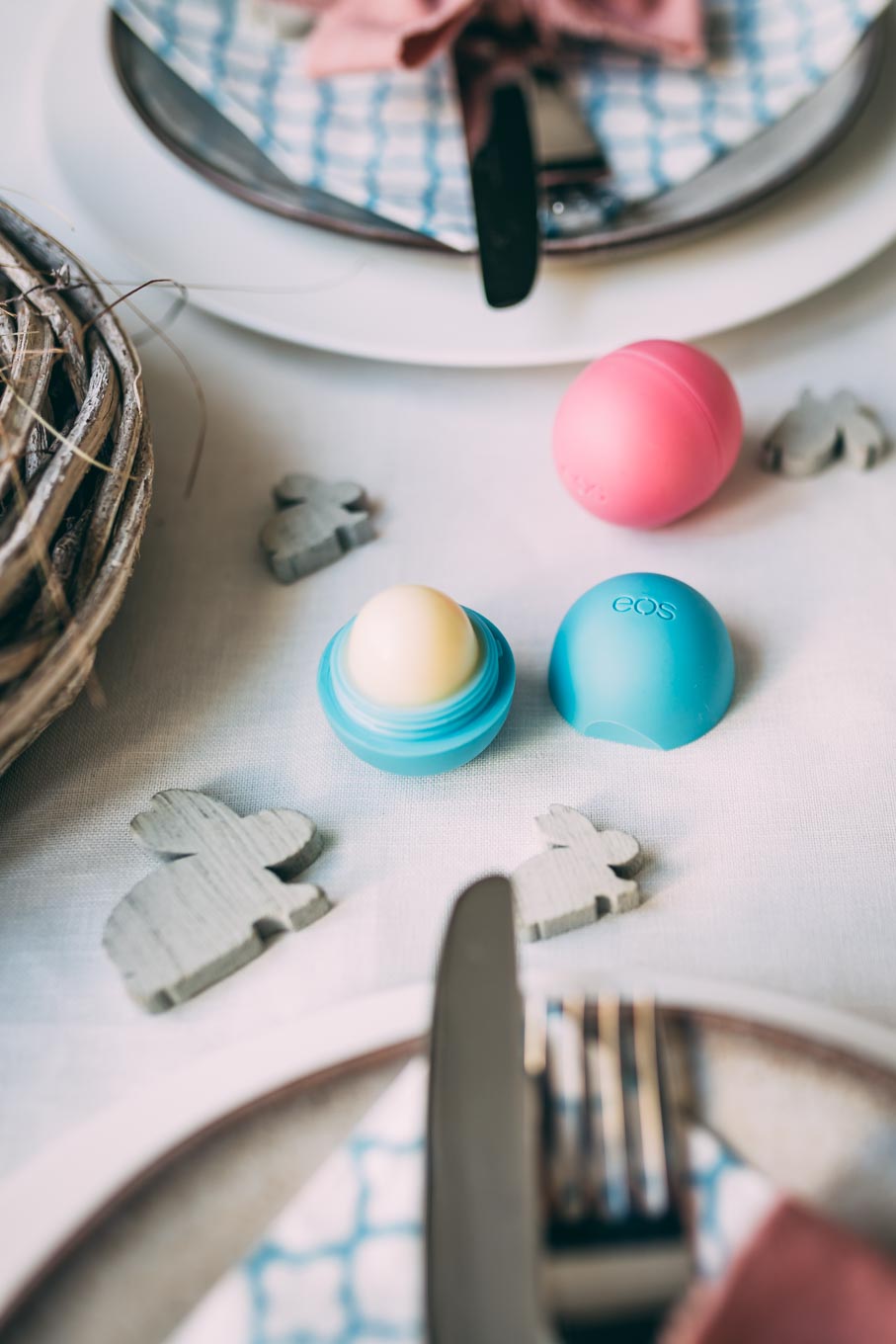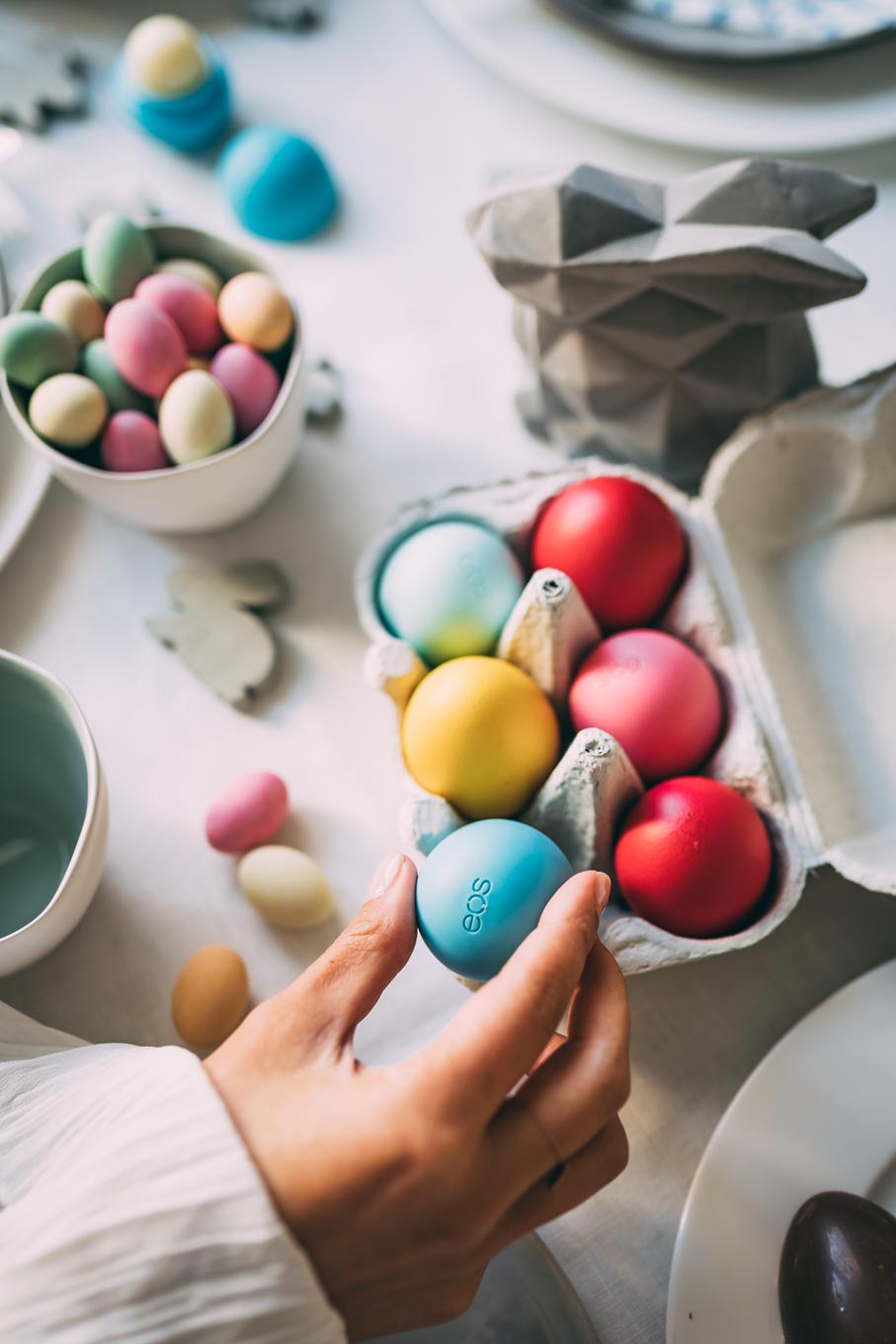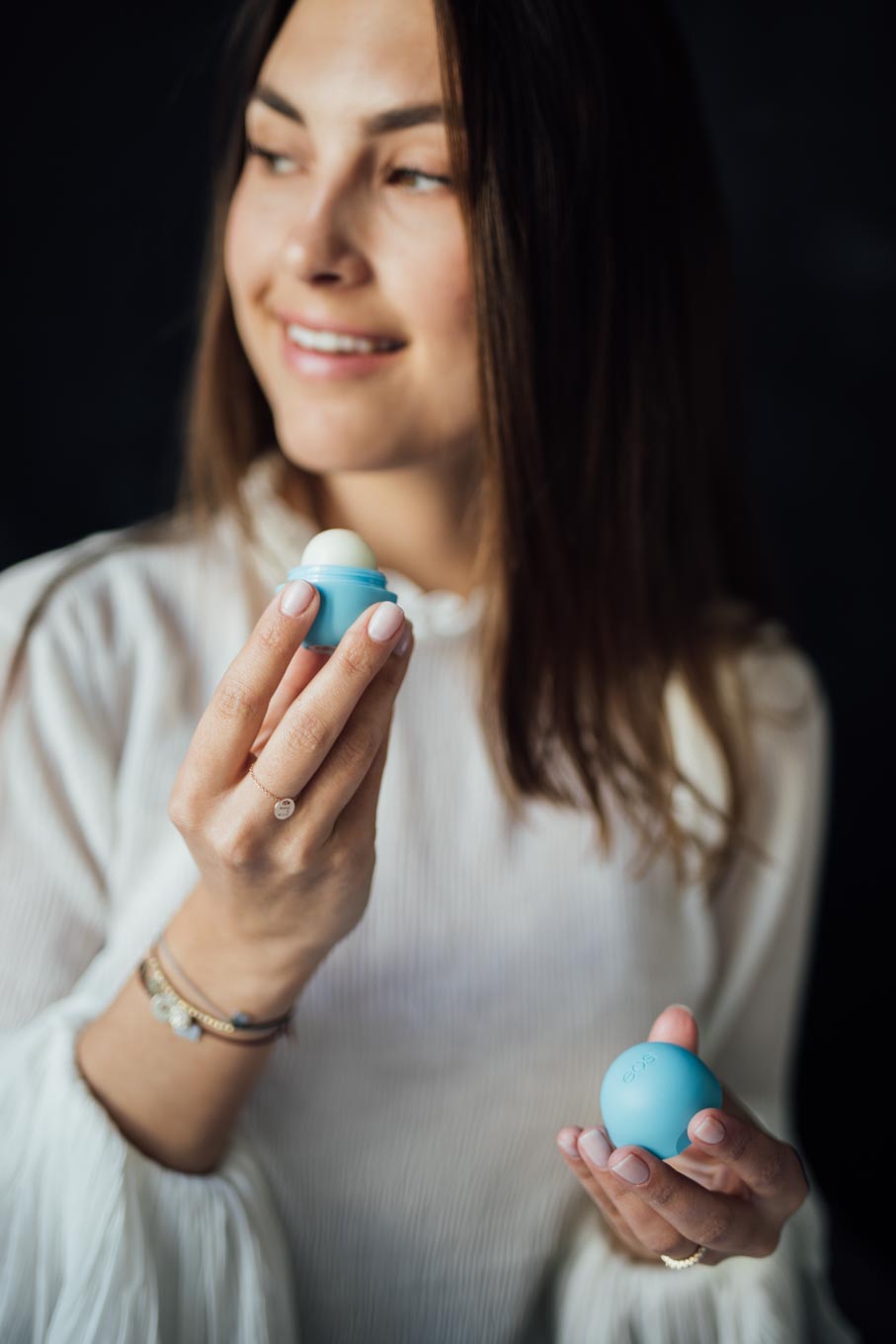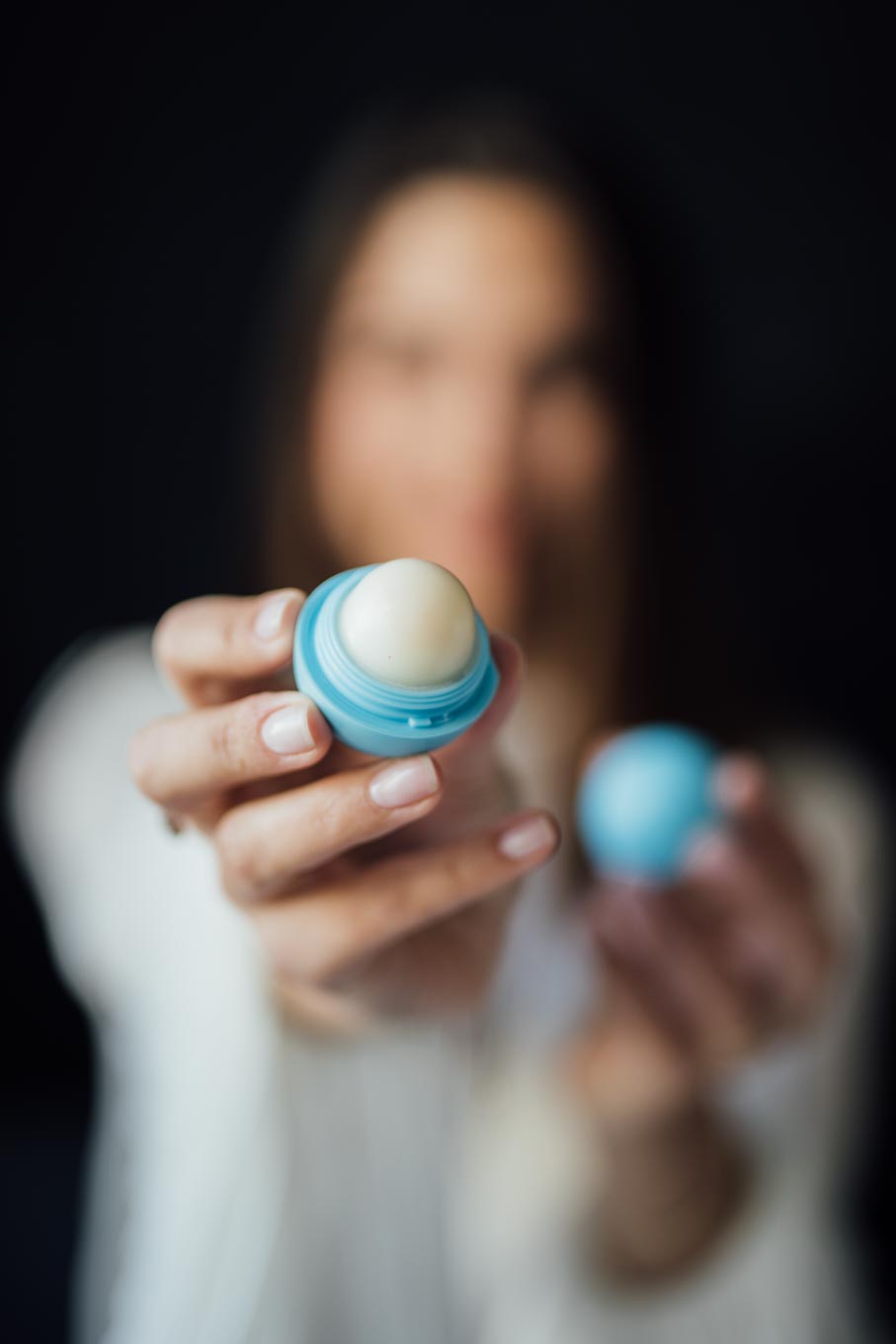 ---
Find out more about eos on Instagram and Facebook.
*in colorful collaboration with eos