My Personal Essie Nailpolish Collection
I wish you could feel my excitement while I'm writing this… I'm finally allowed to tell you what I've been keeping a secret since summer: Essie reached out to me a couple of months ago and asked if I'd like to collaborate with them and have my own little collection of nail polishes. First I couldn't even believe it, and of course my answer was YES!
I've been a huge fan of Essie nailpolishes for ages and have been collecting them ever since. I'm proud to call a whole shoe box full of Essie polishes my own, which I've been collecting over the years. During this time a few of the polishes became my absolute favorites, and exactly those six colors are part of the You Rock My Life x Essie Blogger Collection. 
Let me introduces you to my favorite Essie colors:
Sugar Daddy
It's my go-to color whenever I feel like wanting plain nails. Fun fact: I cannot look at my nails when they have no polish on. I feel totally naked and always need at least some base coat on them. Sugar Daddy is a transparent hue of pink which gives your nails a healthy and subtle glow. It's must have and just had to be in the collection.
Fiji
This is probably the nail polish color I get asked about most whenever I'm wearing it. It's an opaque creamy pastel pink that works for summer as well as for winter. I think it looks best on short nails and I love it especially when wearing white blouses or beige sweaters.
Spin The Bottle
You can't go wrong with this shade! Spin the bottle is my perfect nude shade – I know nude is different for everyone depending on their skin color, but this shade works best for me. Nude nails always look super neat and stylish, and the best part is that it makes you fingers appear longer. A classic that should be in every girls nail polish drawer!
Forever Yummy
Everyone who knows me knows my weakness for red nail polish. That's also why there are three shades of red included in my Essie collection. I don't know how many different reds I've tried and tested in my life so far, but you probably know how hard it is to find the perfect kind of red. To me, Forever Yummy is one of those perfect red shades: not too bright, not too much orange, yet not too much pink. Just as red as it should be.
Bordeaux
Deep red nail polishes always have that sexy, yet cool glow. Bordeaux is like a glass of delicious red wine aka always a good idea! It's a very deep red with a brownish tone that is flattering for any girl. No matter if your skin tone is fair or olive – this shade will always work its magic.
Wicked
If I was only allowed to pick one favorite nail polish shade, it would most probably be Wicked. Despite the fact that one of my favorite songs has the same title, this super dark sinister red creates a sensational nail look. Depending on the light it almost looks black sometimes, but without looking too tough and edgy. The deep red hues give it an elegant, yet super sensual touch. Also, I love the way it matches leather pants and silky camisoles – but try it yourself!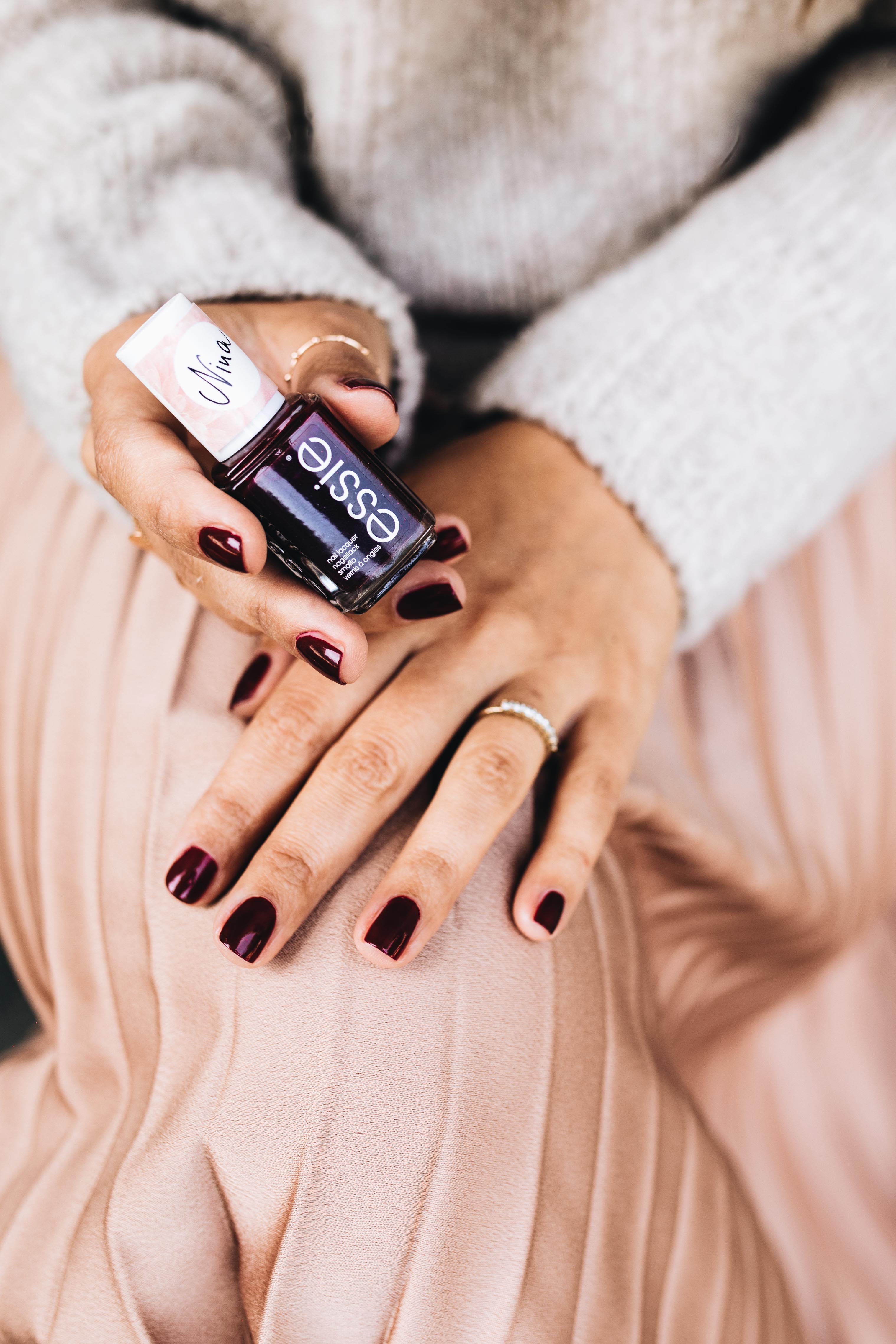 The whole You Rock My Life collection is available in all BIPA stores in Austria from today on (18th of September) for about three weeks. I hope you like the colors as much as I do! In case you see the display in one of the shops, or even buy one of the bottles, please send me a photo of it via Instagram or Facebook – I'd love to see it! ♥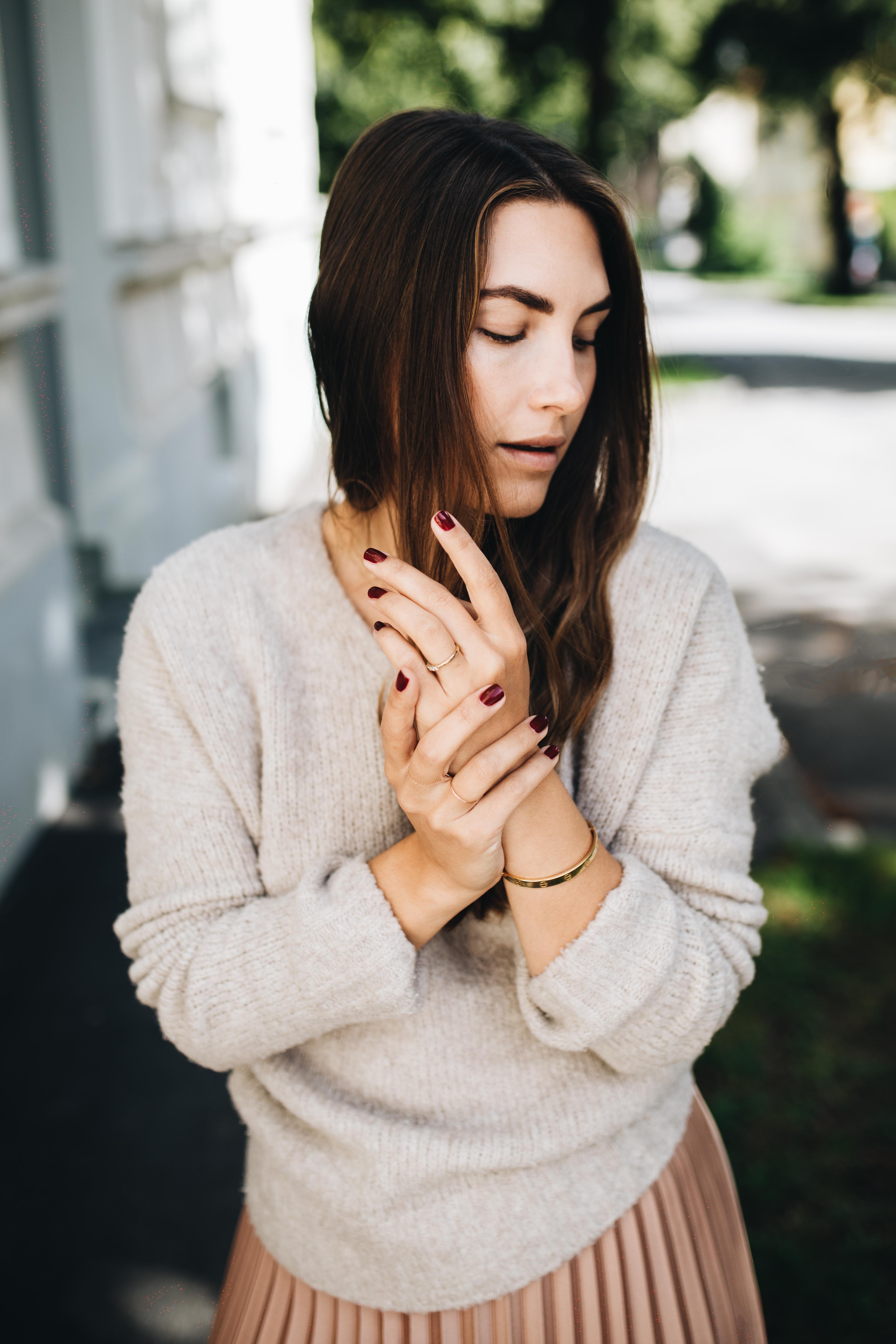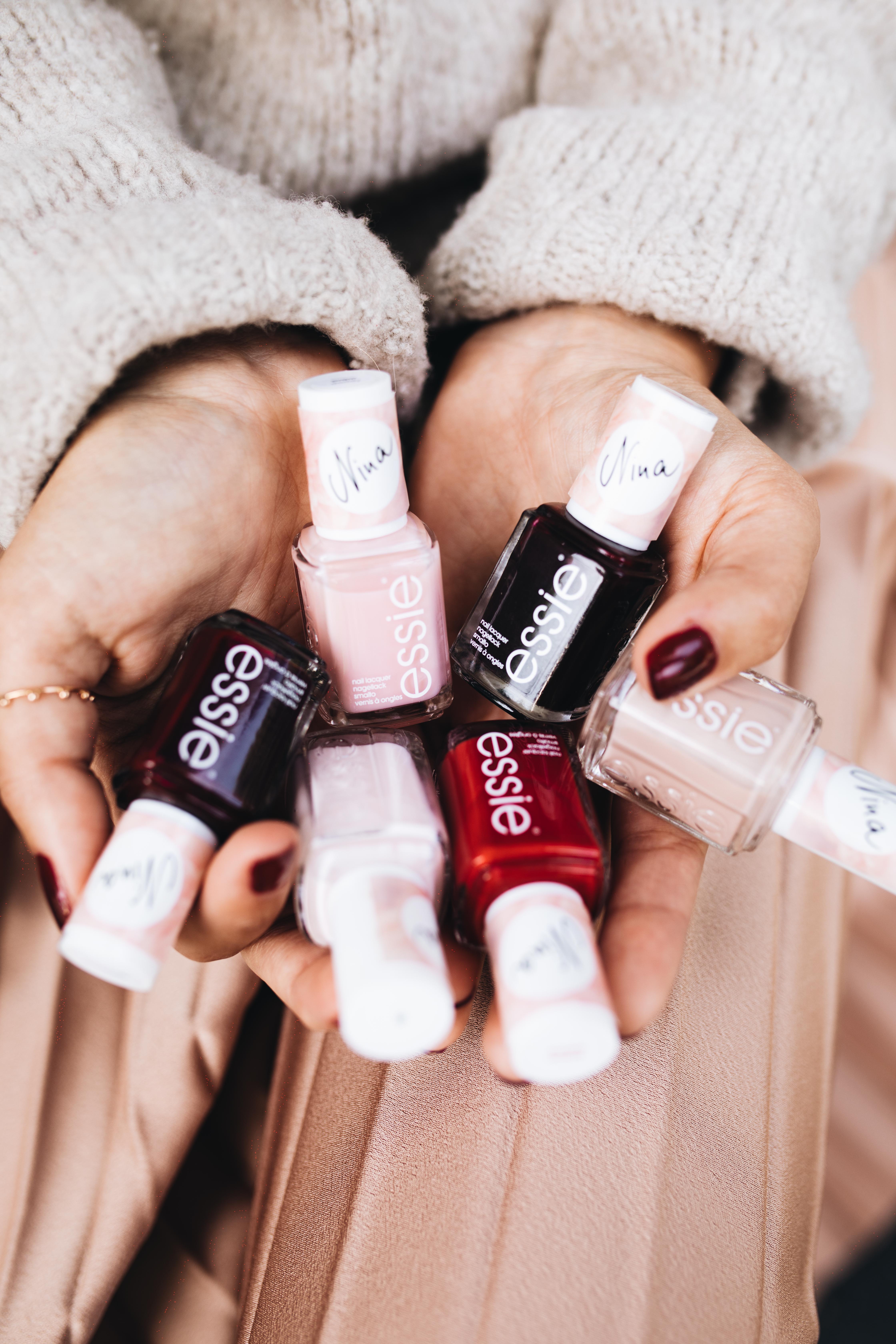 ---
*advertisement: In lovely collaboration with Essie