Restaurant: Esszimmer in Berchtesgaden
One of the few things I miss in Salzburg is a great variety of different kinds of restaurants. Although there is quite an exclusive scene of places we love going to, I still wish there were some more restaurants to choose from. Therefor I was pretty excited when I heard a new restaurant opened up in the nearby village Berchtesgaden. My friend Alexandra and I were invited to check out the "Berchtesgadener Esszimmer". After a scenic 20 minutes drive from Salzburg we reached the cute village of Berchtesgaden, where the "Esszimmer" is located right in the center.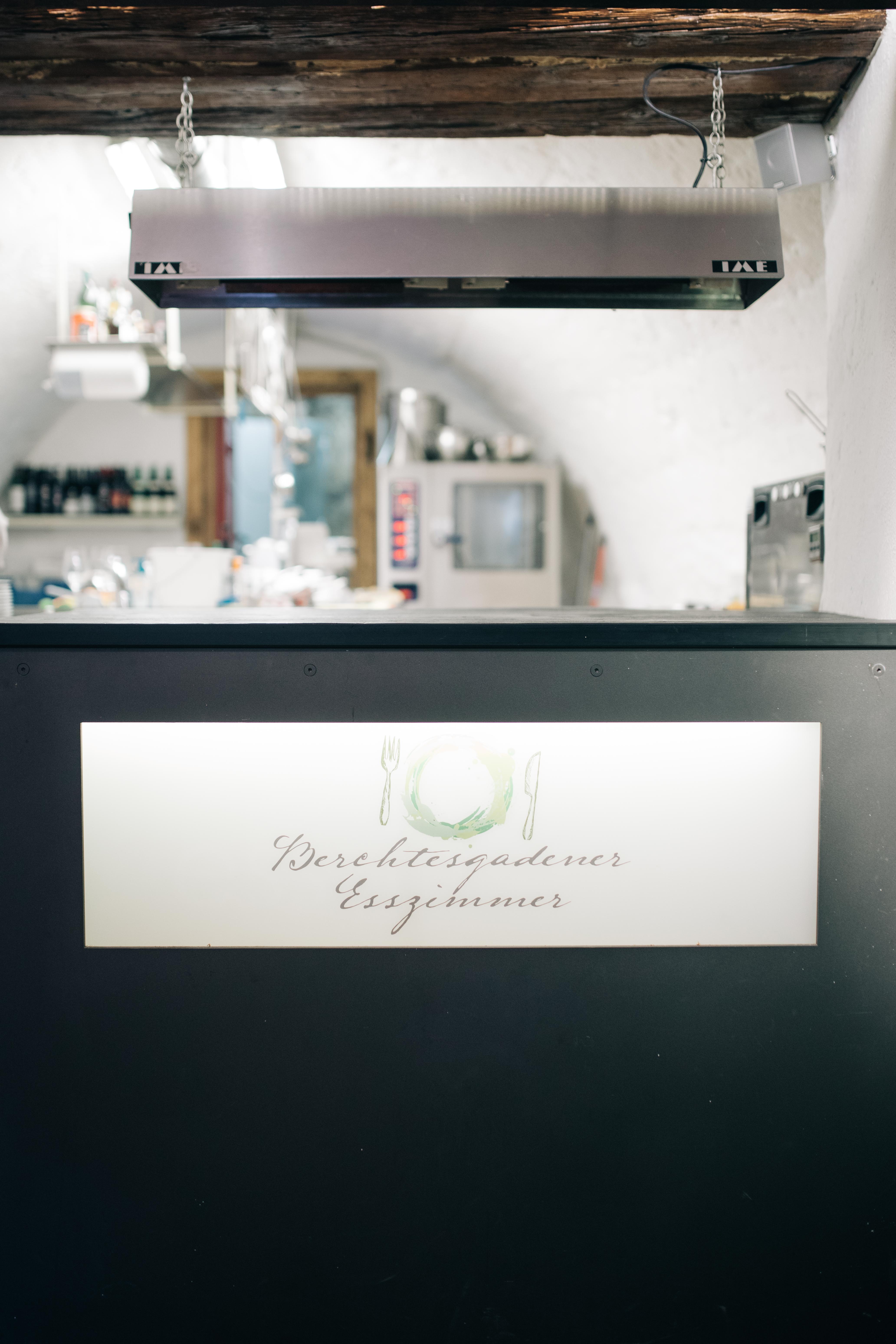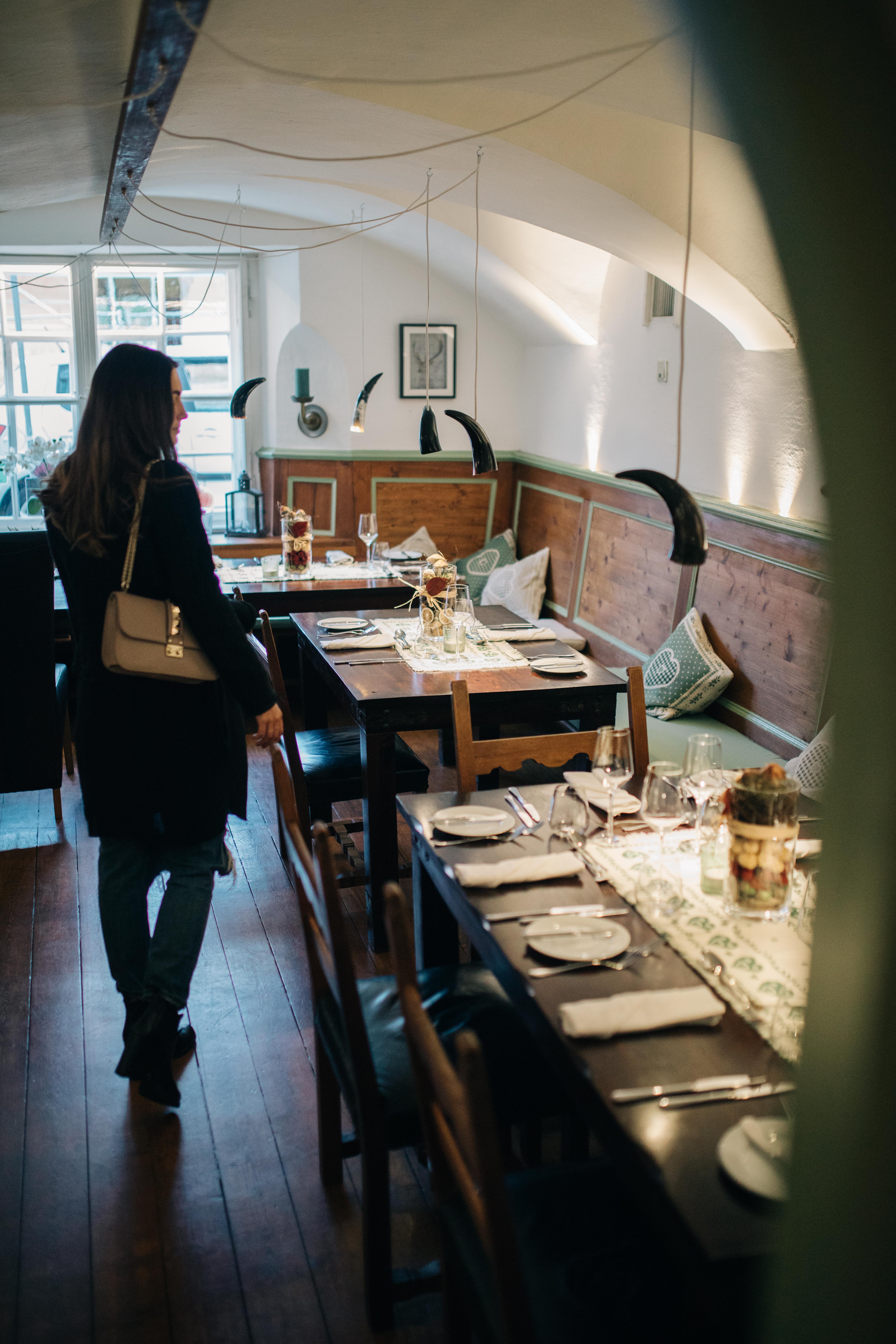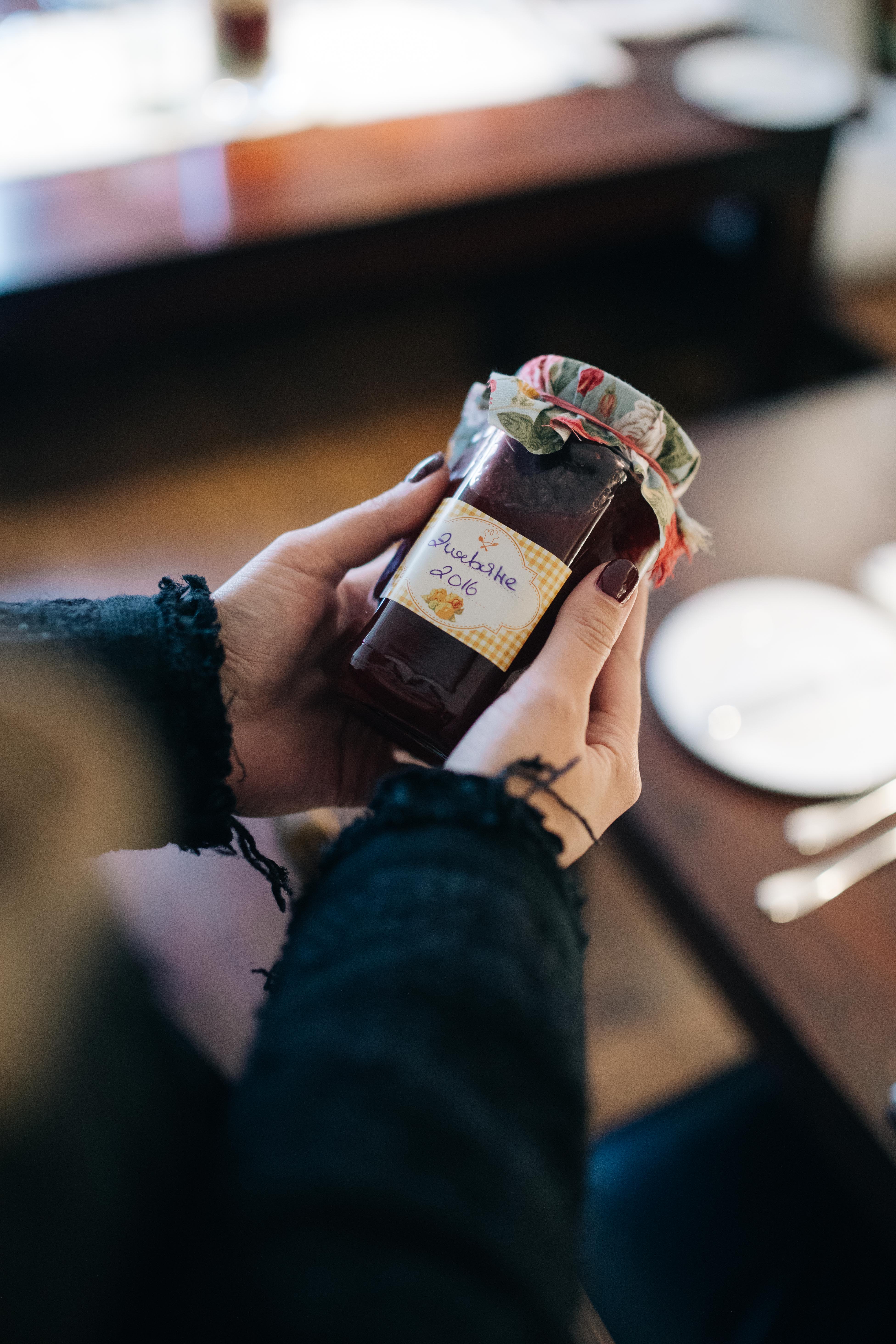 Maximilian Kühbeck , owner and chef at Esszimmer, welcomed us and we got to know that he previously worked at Salzburg's famous Pfefferschiff and at Döllerers Genusswelten in Golling. His motivation to open up "Esszimmer" is that he wants to do his own thing and create his own recipes – traditional cuisine interpreted in a modern way. His team and himself renovated the restaurant prior opening very thoroughly. They were able to maintain old walls and wooden elements, and mixed these with modern parts which creates very cosy atmosphere.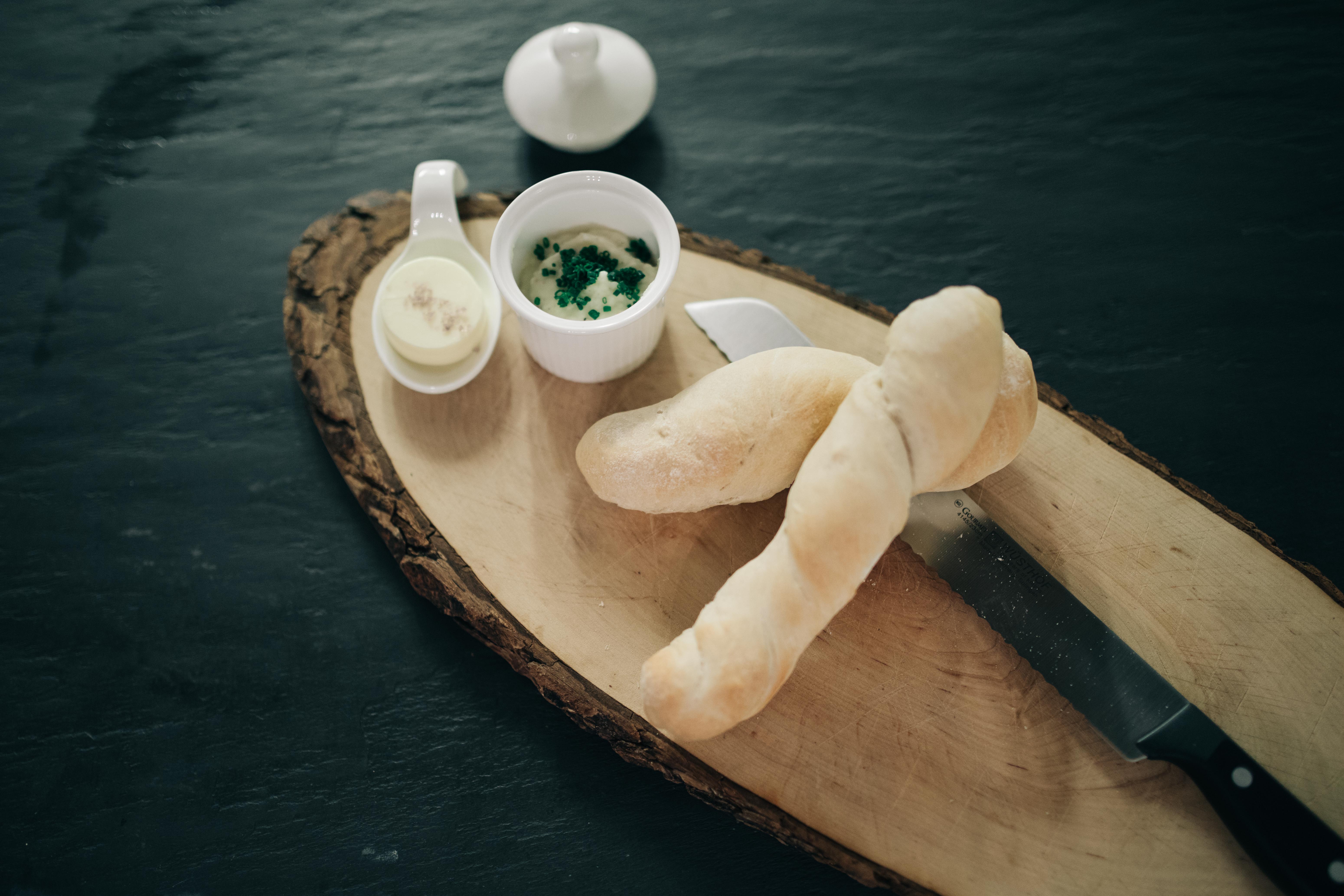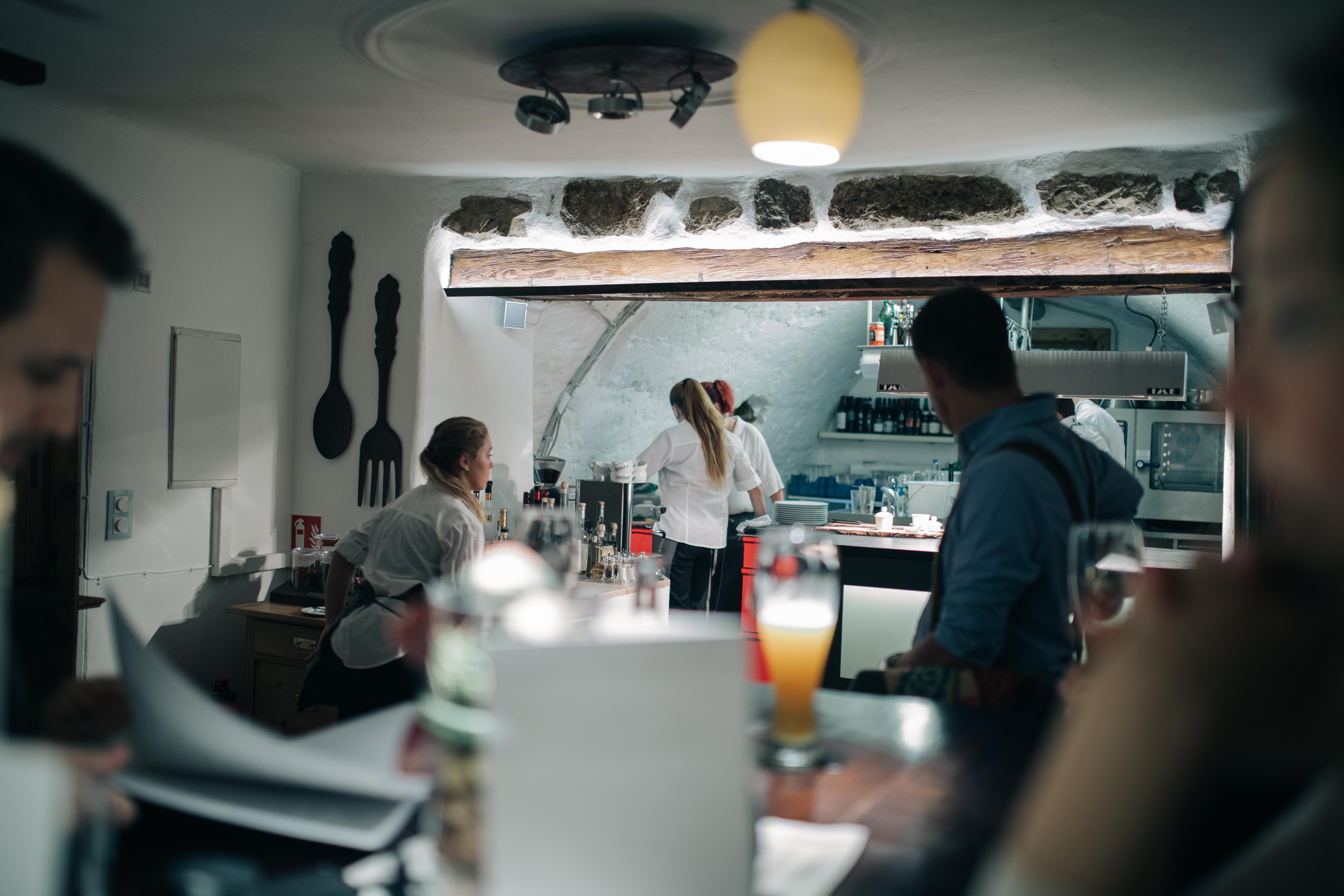 There's only a limited selection of dishes to choose from on the menu, but all ingredients are delivered by regional farmers,  greengrocers and butchers, which guarantees highest quality. My menu was composed of  veal carpaccio with pumpkin, mustard prickle and seasonal salad as starter, followed by a char fillet with assorted vegetables and as the ultimate ending: Chocolate soufflé with vanilla, pistachios and plums. Two words: Chocolate heaven!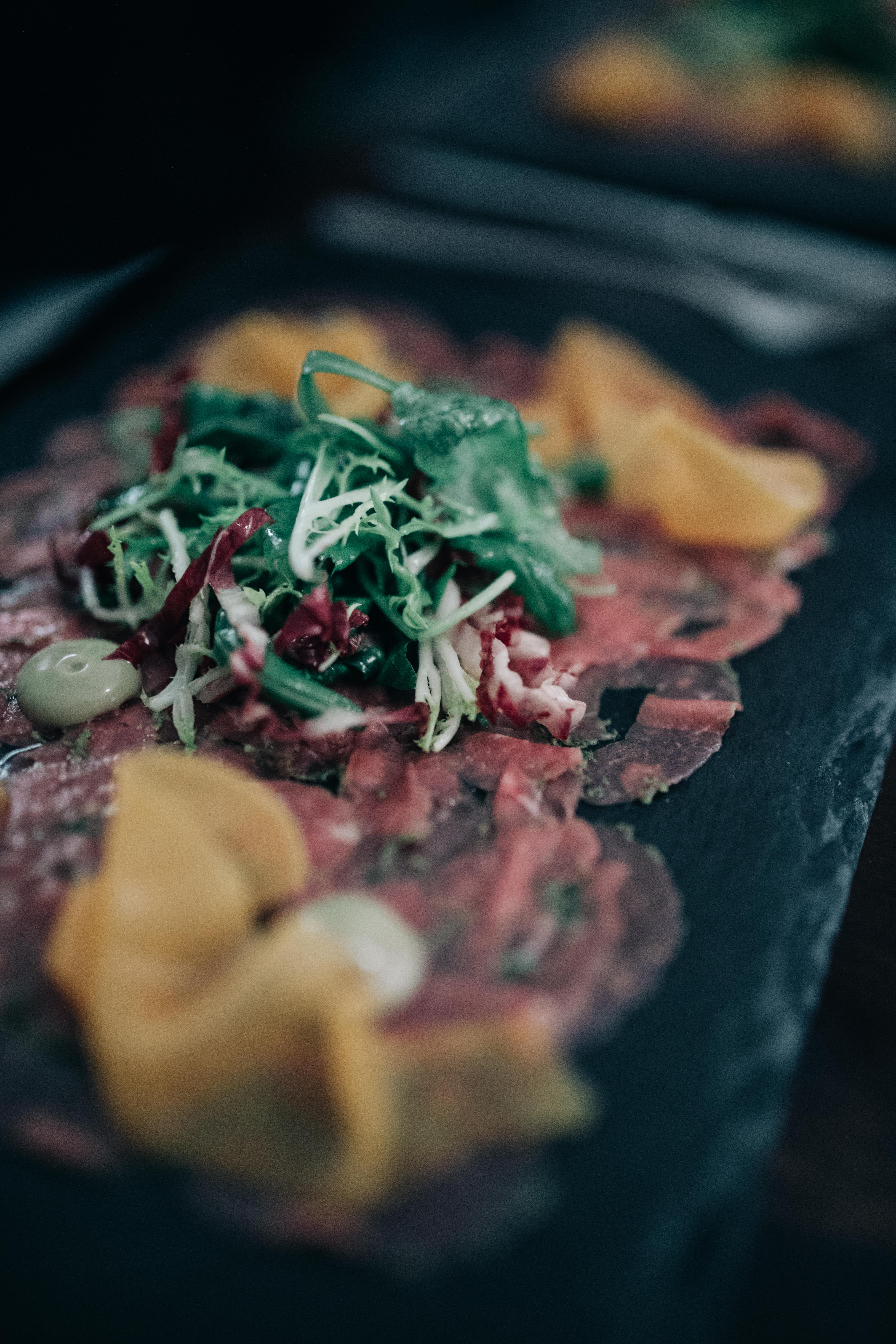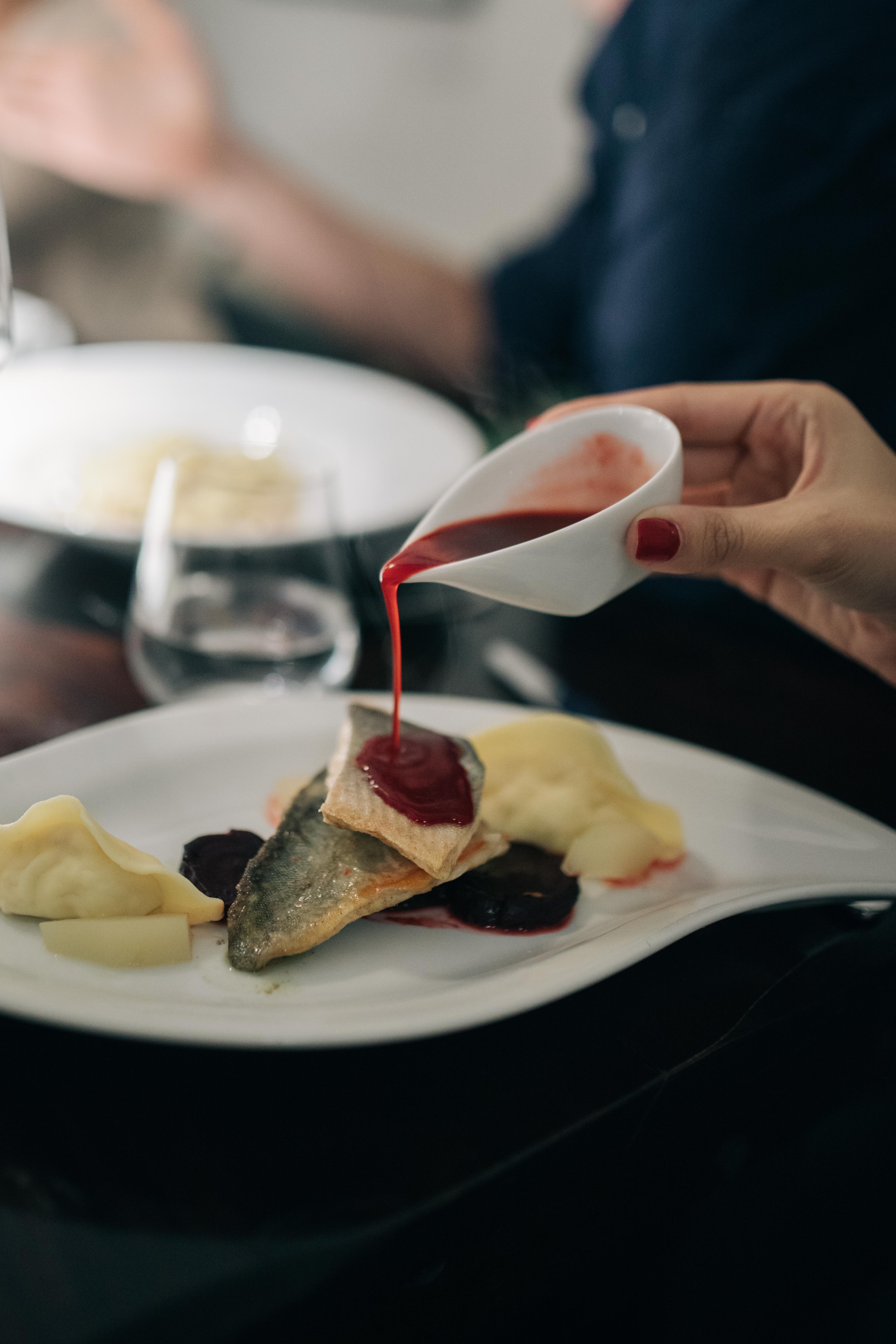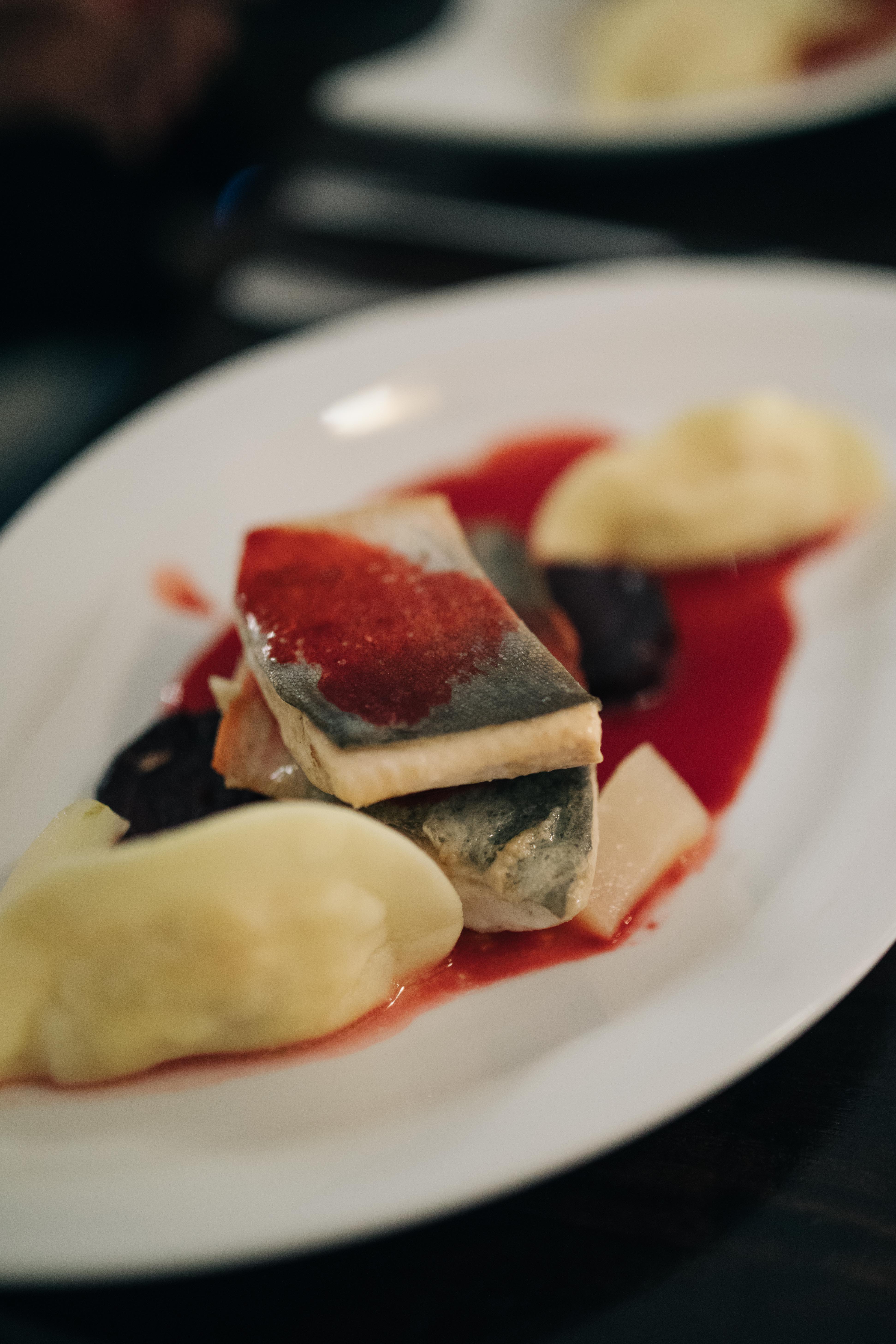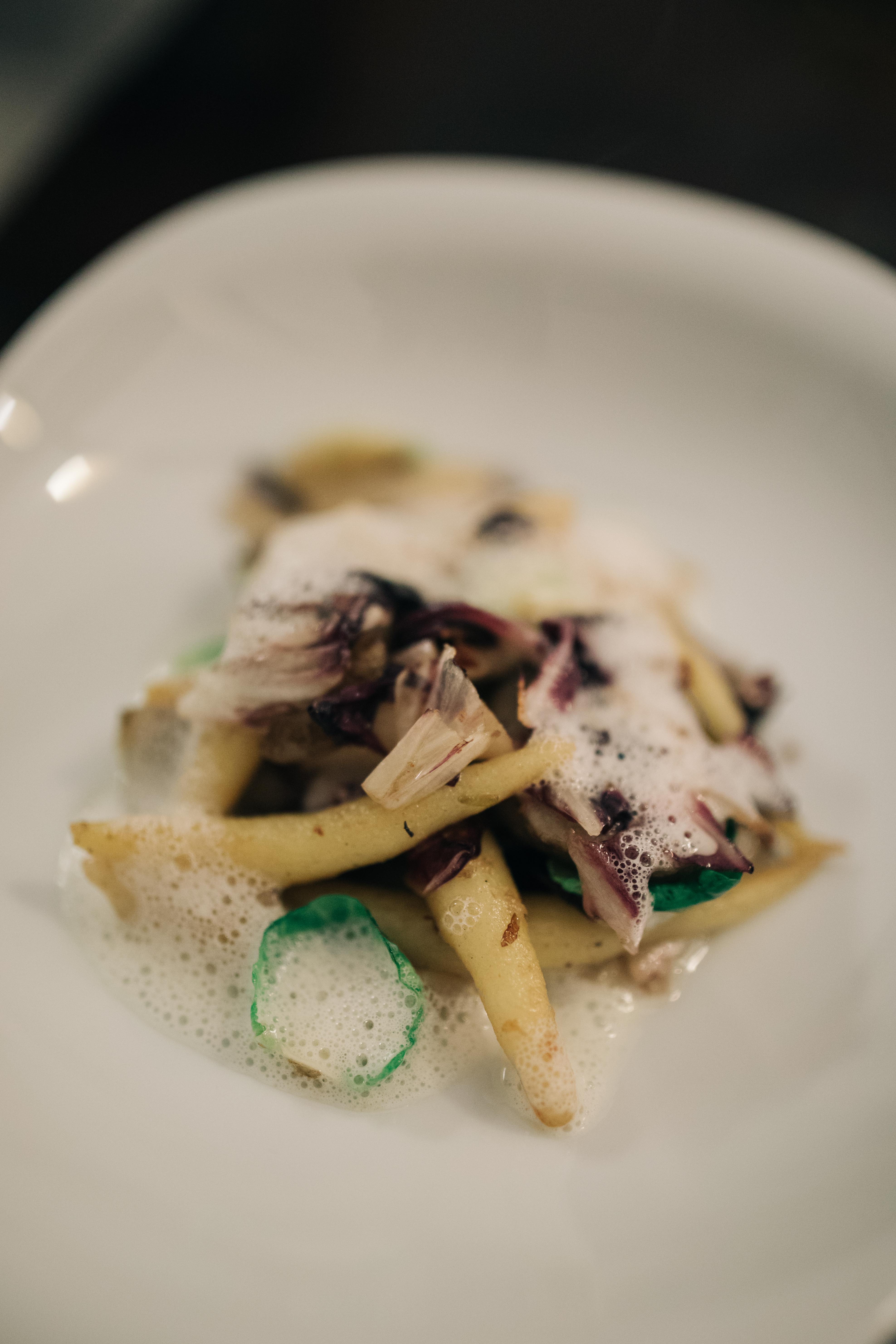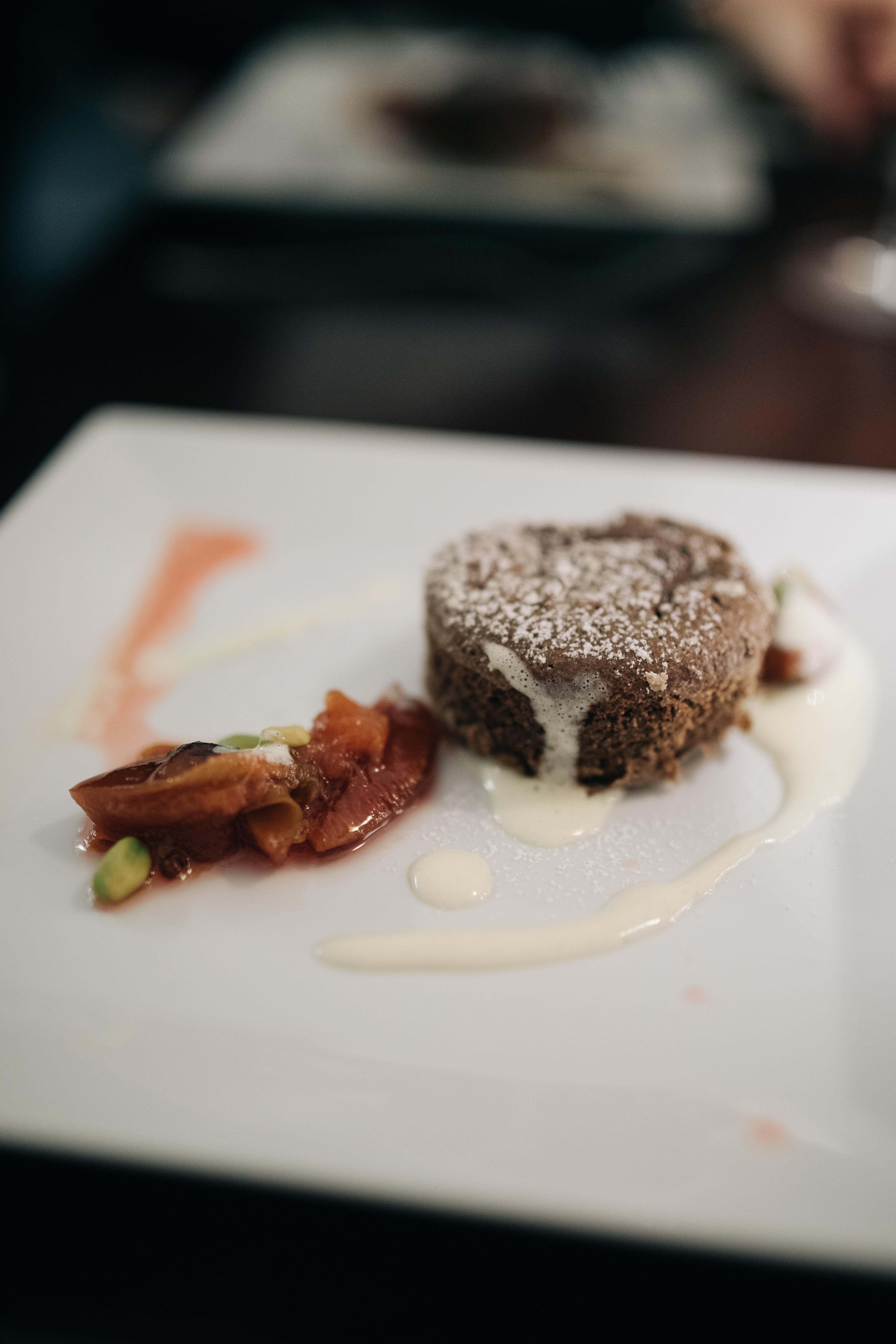 Since it's been the very first day the Esszimmer opened its doors, there were some slight hiccups, but I'm sure it will not take long until Maximilian Kühbeck and his team will get up to speed. I'm looking forward to dining there again in a few months to see the progress they made!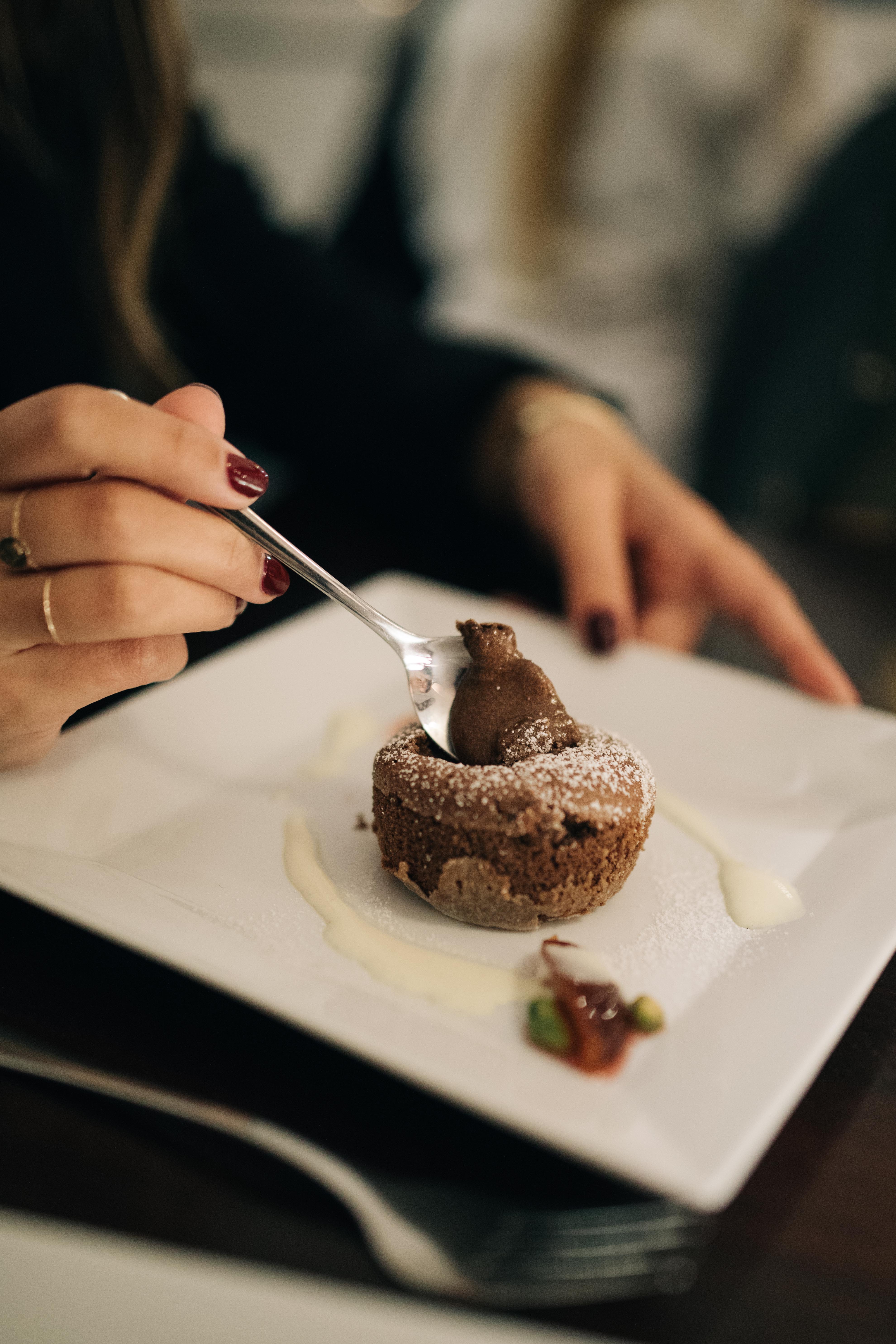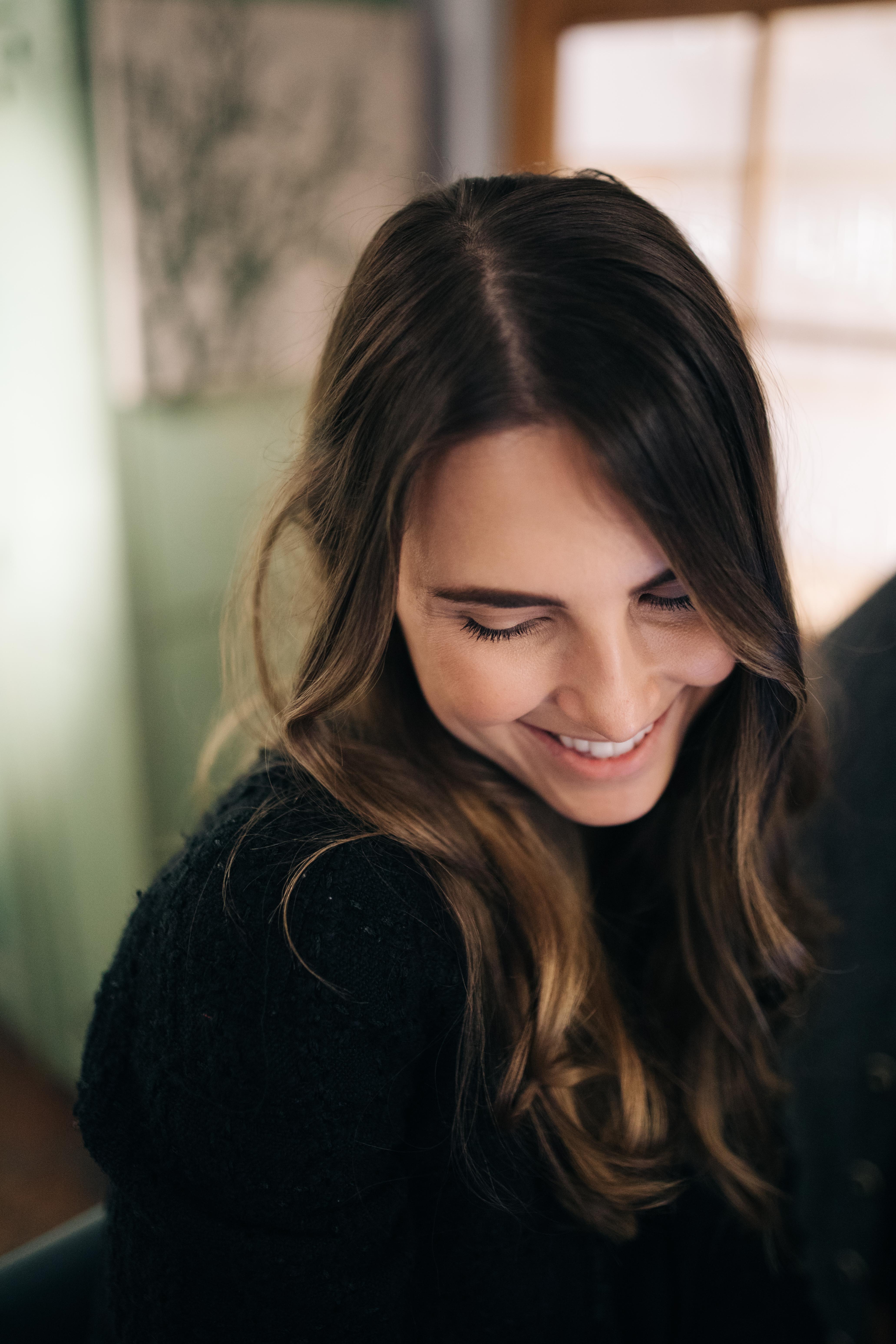 ---
Many thanks to Berchtesgadener Esszimmer and Mundwerk PR for the lovely invitation!