Thoughts About Fashion Week
So another Milan Fashion Week has been and gone, and I, for the first time, got a real life glimpse into this world I've until now only watched with glittering eyes through my digital devices. I've only been there for two full days, and I only saw one show, hence I'm aware of the fact that I'm not very qualified to write a thorough review about Milan Fashion Week. However, there are a few thoughts on my mind based on observations I've made during the past days which I'd like to share.
It's not love; it's obsession.
To me it seems like fashion folks love to obsess (I'm not excluding myself, btw): Be it over a new superfood that promises youthful looks forever, an utterly expensive eye cream, a new exercise routine, Balenciaga's latest Triple S sneakers, or – maybe most of all – the idea of being part of something. It seems like it's during fashion week, with its atmosphere of semi-collective hysteria, that those obsessions thrive the most. Each season we discover new trends around which to build all our ideas of being fashionable and being part of this fashion world.
Truth be told: I love fashion.
I love that fashion is a way to express who we are. Fashion is a world on its own, a universe filled with dreams and goals. It is created through dreams of designers, editors, photographers, models, stylists, and so on (the number of people involved in this industry is countless!). To me personally it's a big form of inspiration and also an armor we're able to put on. Especially during the past few days in Milan it was incredible to see how women of all sorts step up their game for fashion shows and for photographers, with the ultimate goal to get their photo taken for a street style feature in Vogue and the like.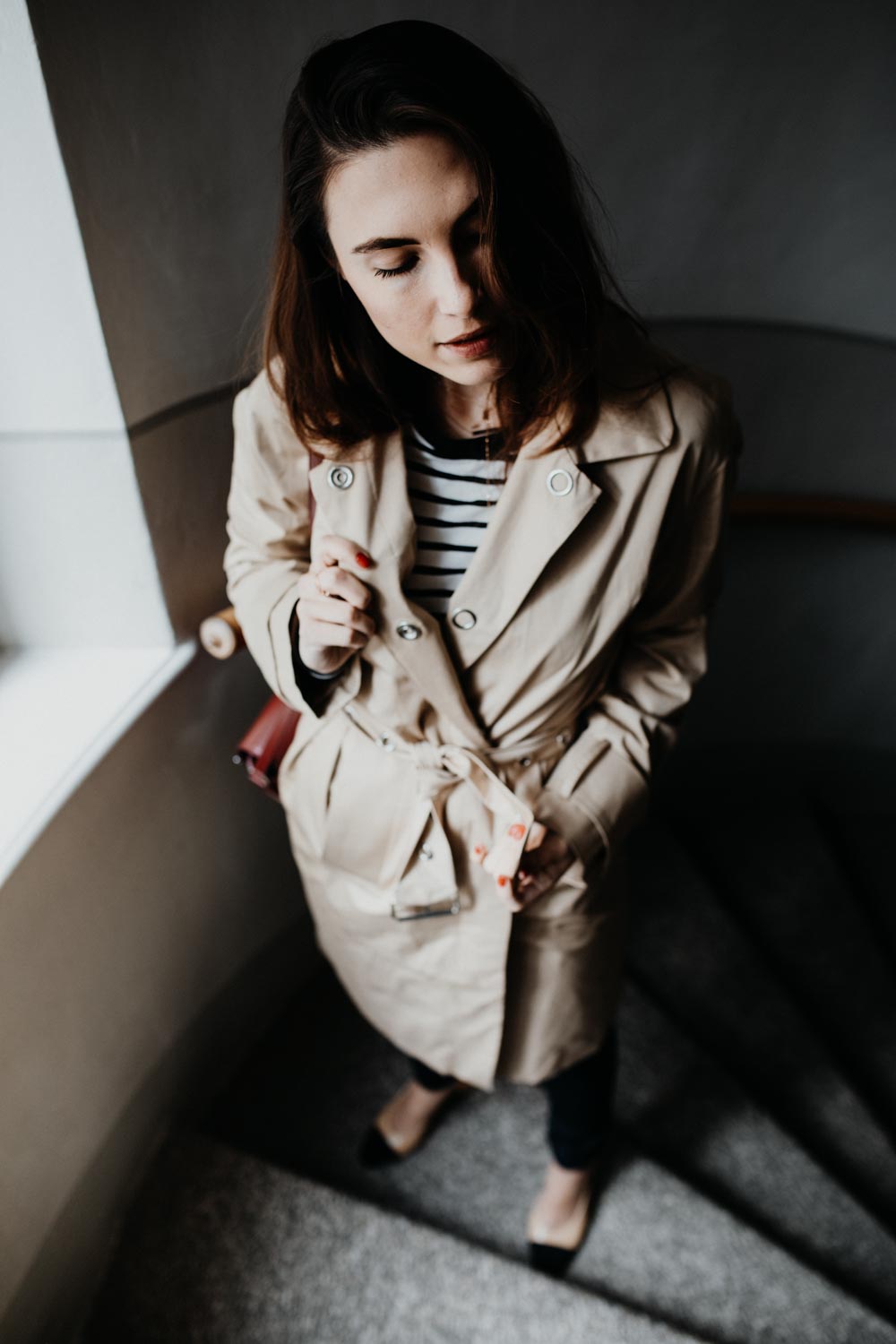 A source of inspiration.
Just walking through the streets of Milan, observing the colorful hustle and bustle of the people (not in a creepy way!) inspired me very much. But also, it made me come to the following conclusion: Street style as seen during Fashion Week doesn't have much to do with style. It seems like it's based on the concept of "the bigger the better + the more the merrier". Some fashionistas seemed to make it their ultimate goal to simply catch attention with their looks. Outfits that combine all fashion trends that are hot right now and mixing pieces that don't necessarily fit together seemed to be the prevailing rules that were applied for many of the looks. The more abstract, the better.
Fashion and style a two different pairs of shoes.
While the concept of fully being able to dress the way anyone wants to is one of the reasons why I love fashion so much, one thing is clear to me now: Fashion doesn't necessarily have anything to do with great style. Fashion is everything that's not trendy after a season. Style is what will persist season after season, and what will survive any trend. Style means dressing the way that you feel confident, and what you think is appropriate for you, your character, your age, your body type…
When I packed my suitcase for Milan I honestly didn't know what to take with me, and I felt like I'm way too unfashionable for Fashion Week. Of course I knew people go all out during Fashion Week; just the minute I arrived at the airport I was proven right. Anyways, I threw my doubts over board and just packed things that I feel very confident in when wearing. Also, being warm is one of my highest priorities, so my summer dresses and light skirts did have to stay at home.
My outfits during Milan Fashion Week consisted of my beloved wardrobe staples. As it turned out, not once did I feel "underdressed". Instead, I felt… sophisticated? Like I'm on top of my game, I truly know who I am and I don't have to impress anyone with my looks. Maybe I'm just not a "fashion blogger" in that sense, but I'll always choose feeling sophisticated and like myself over being considered "en vogue".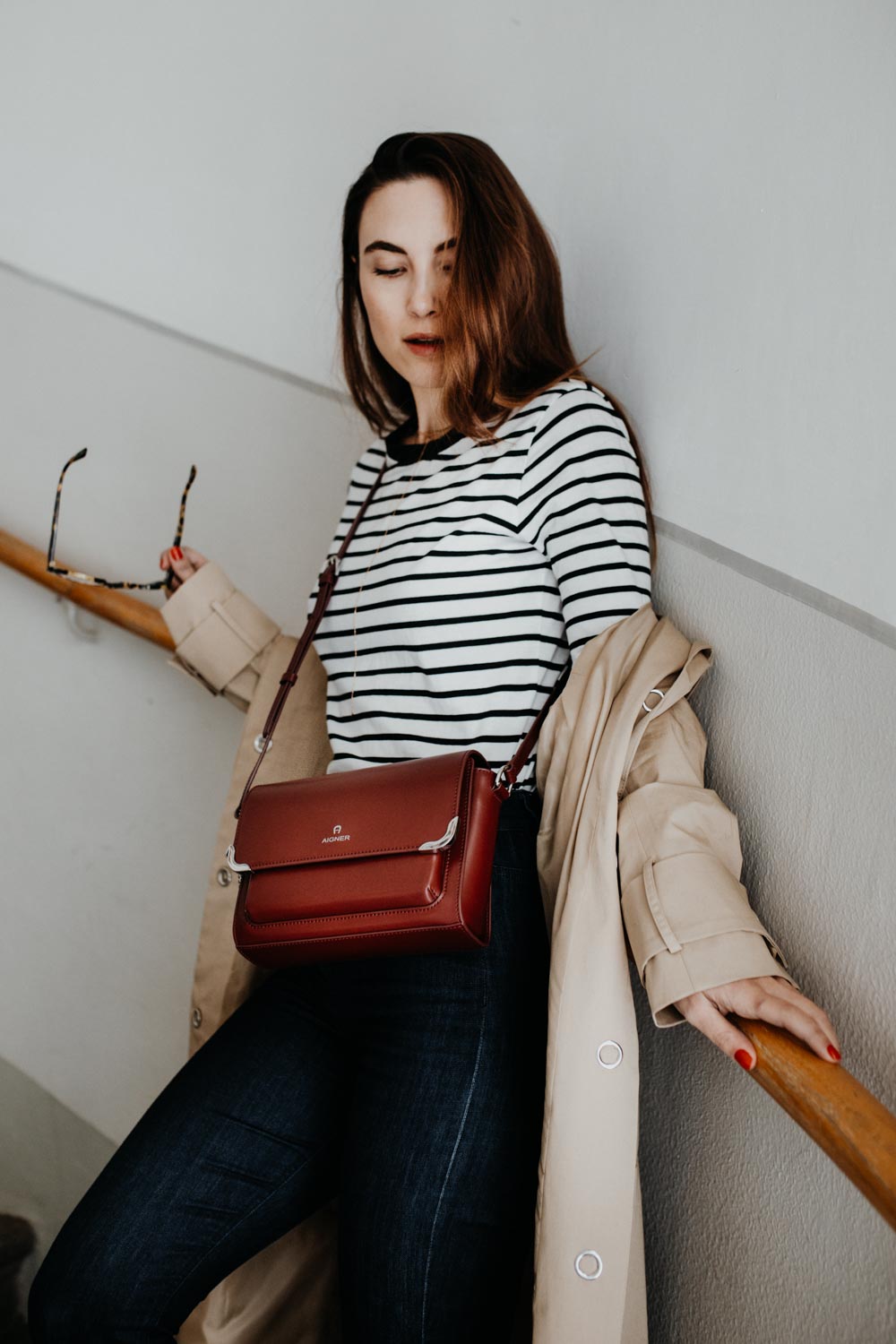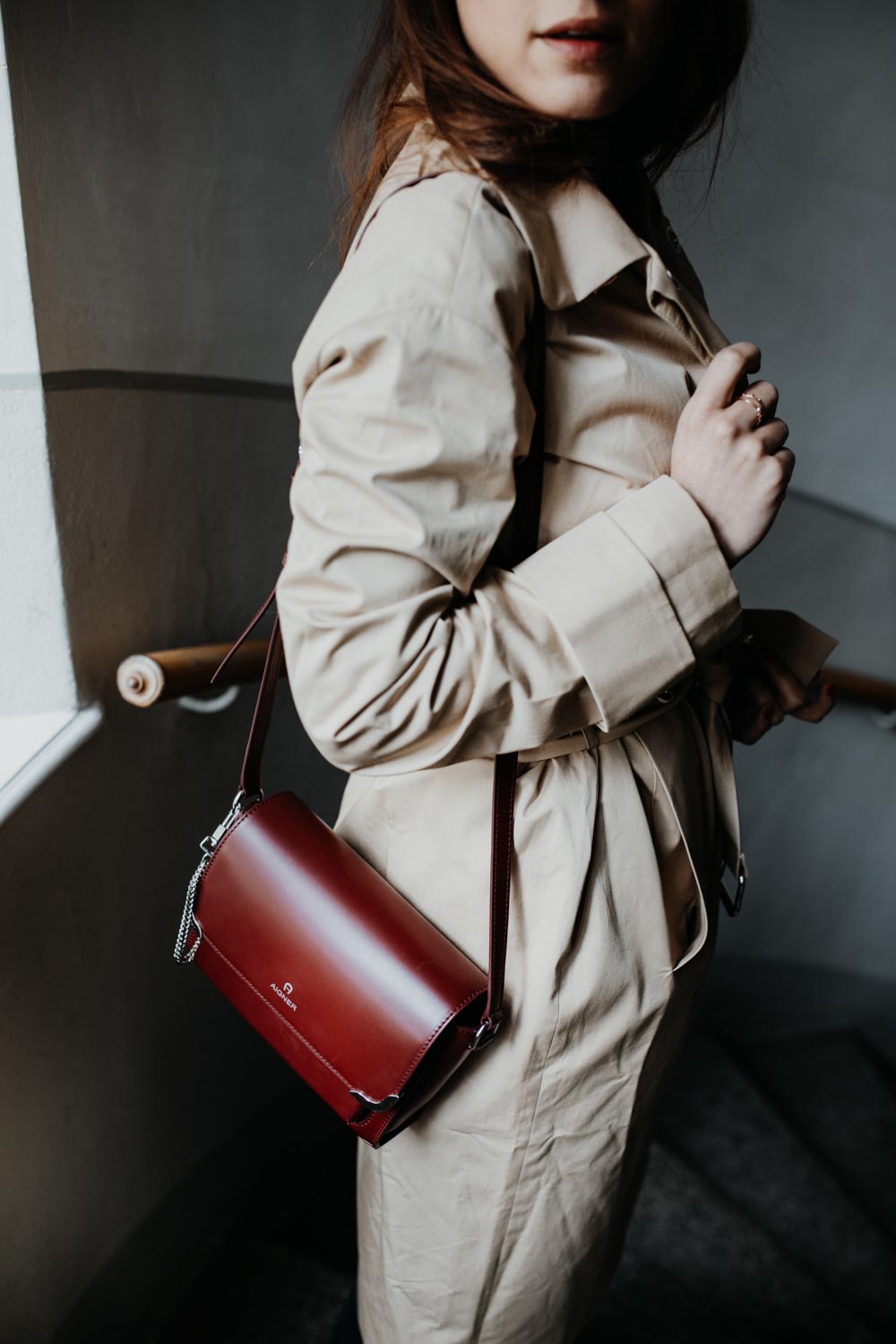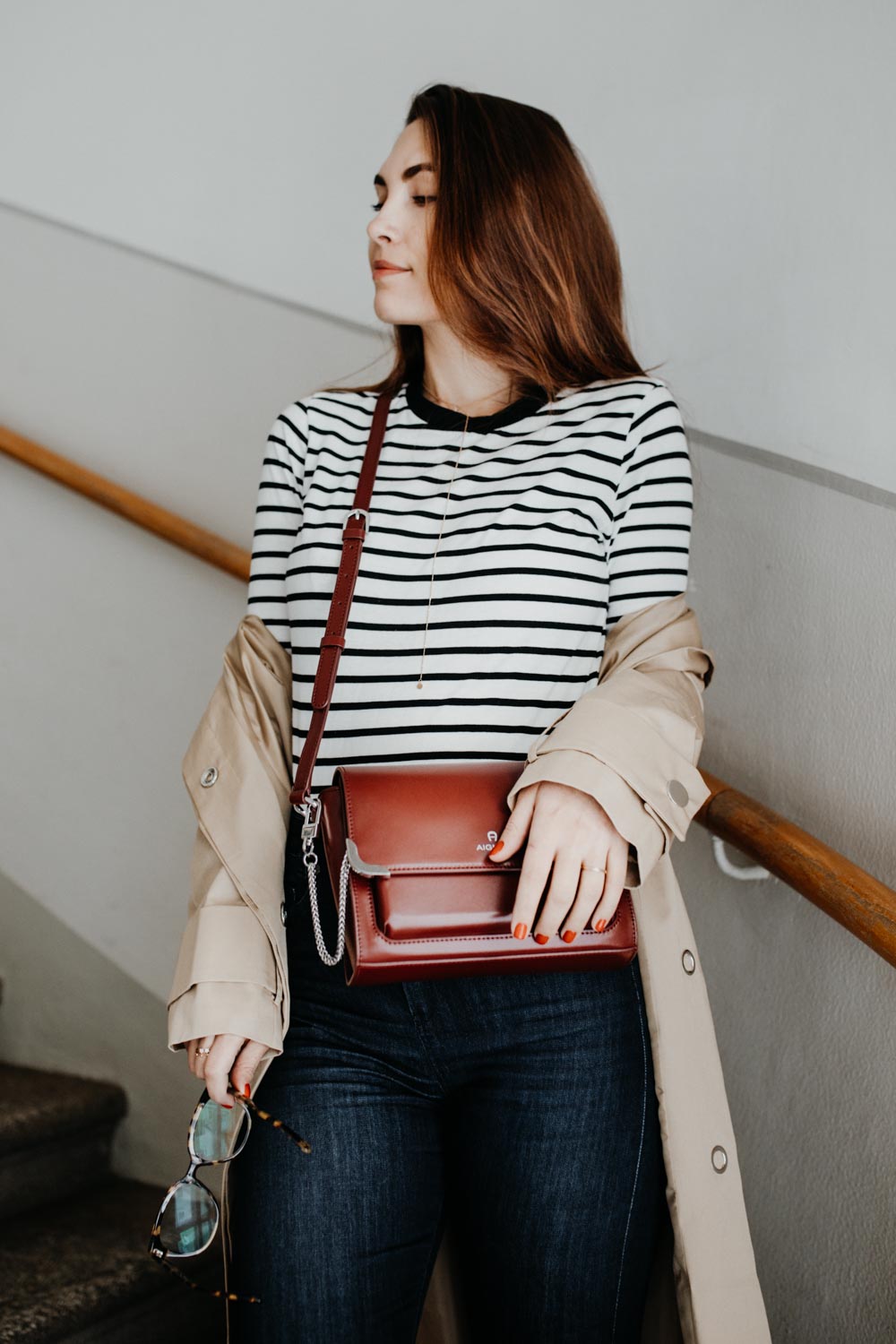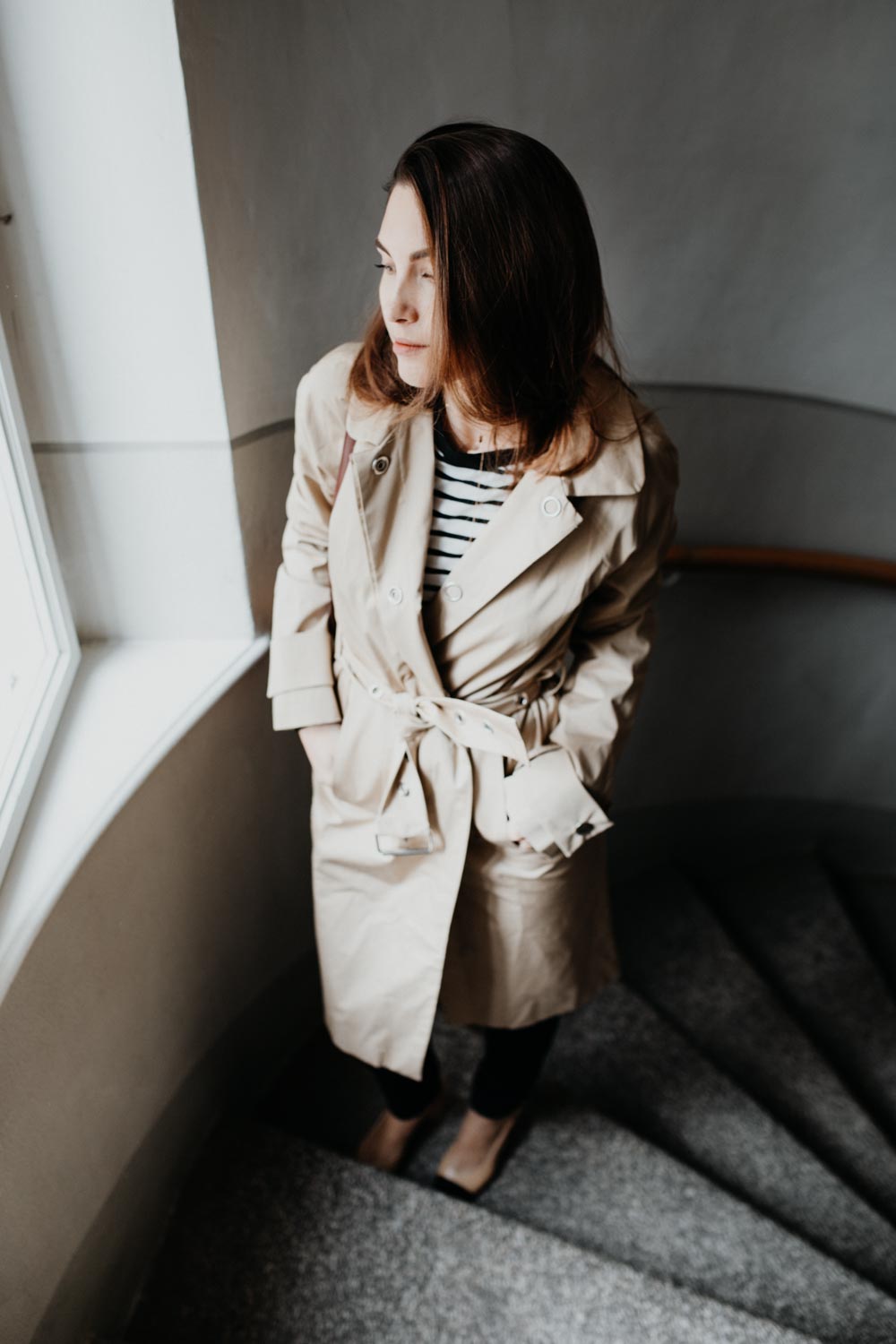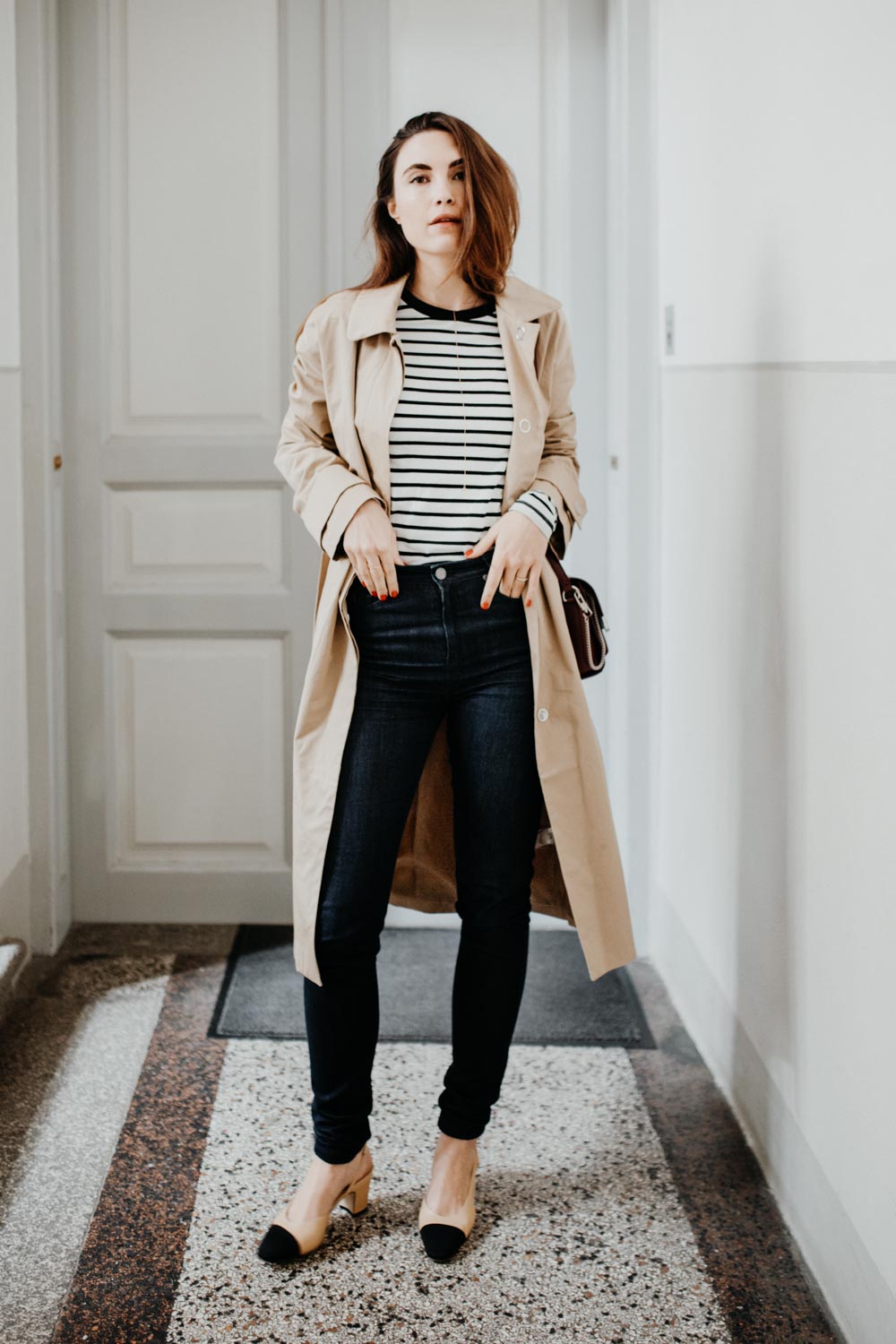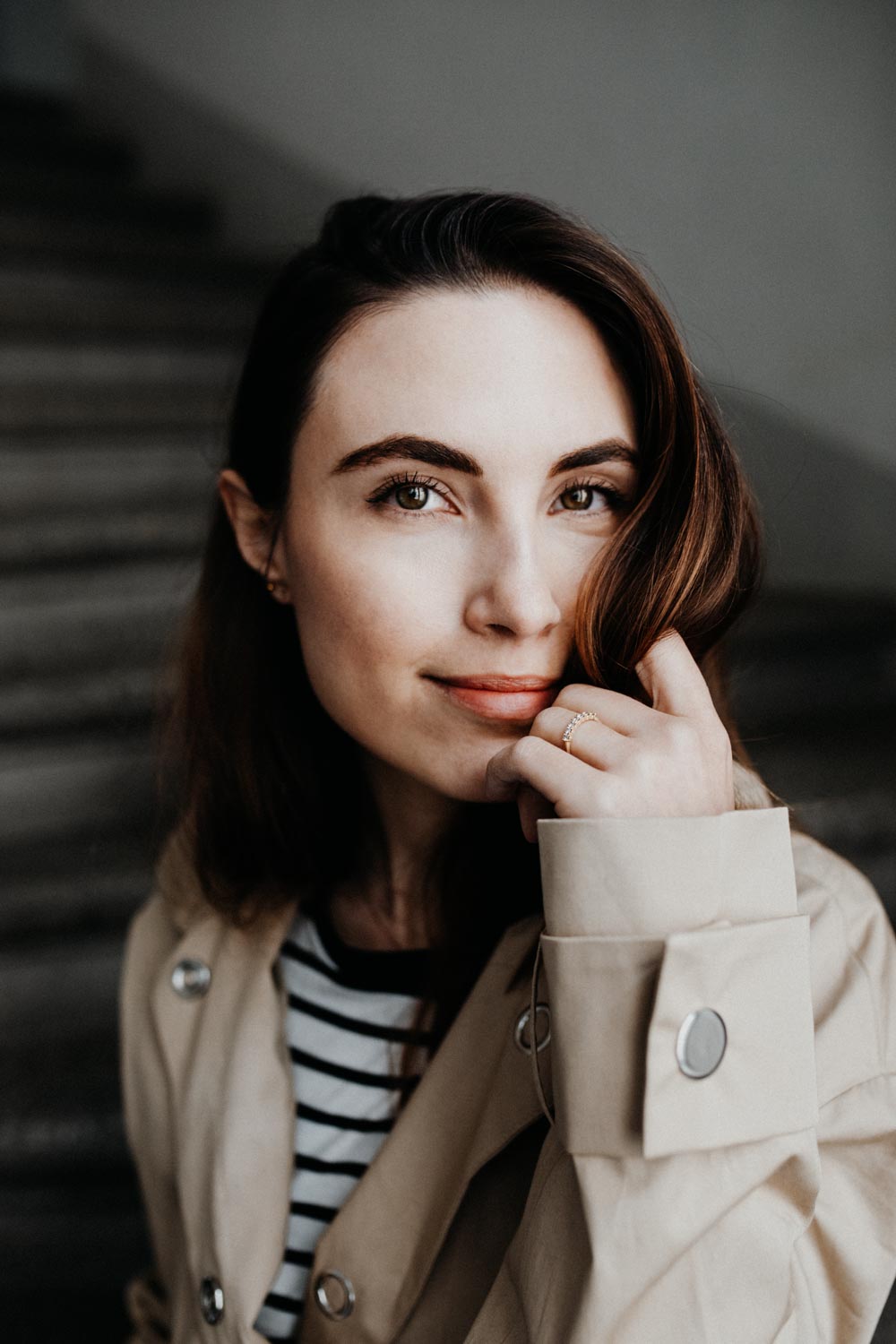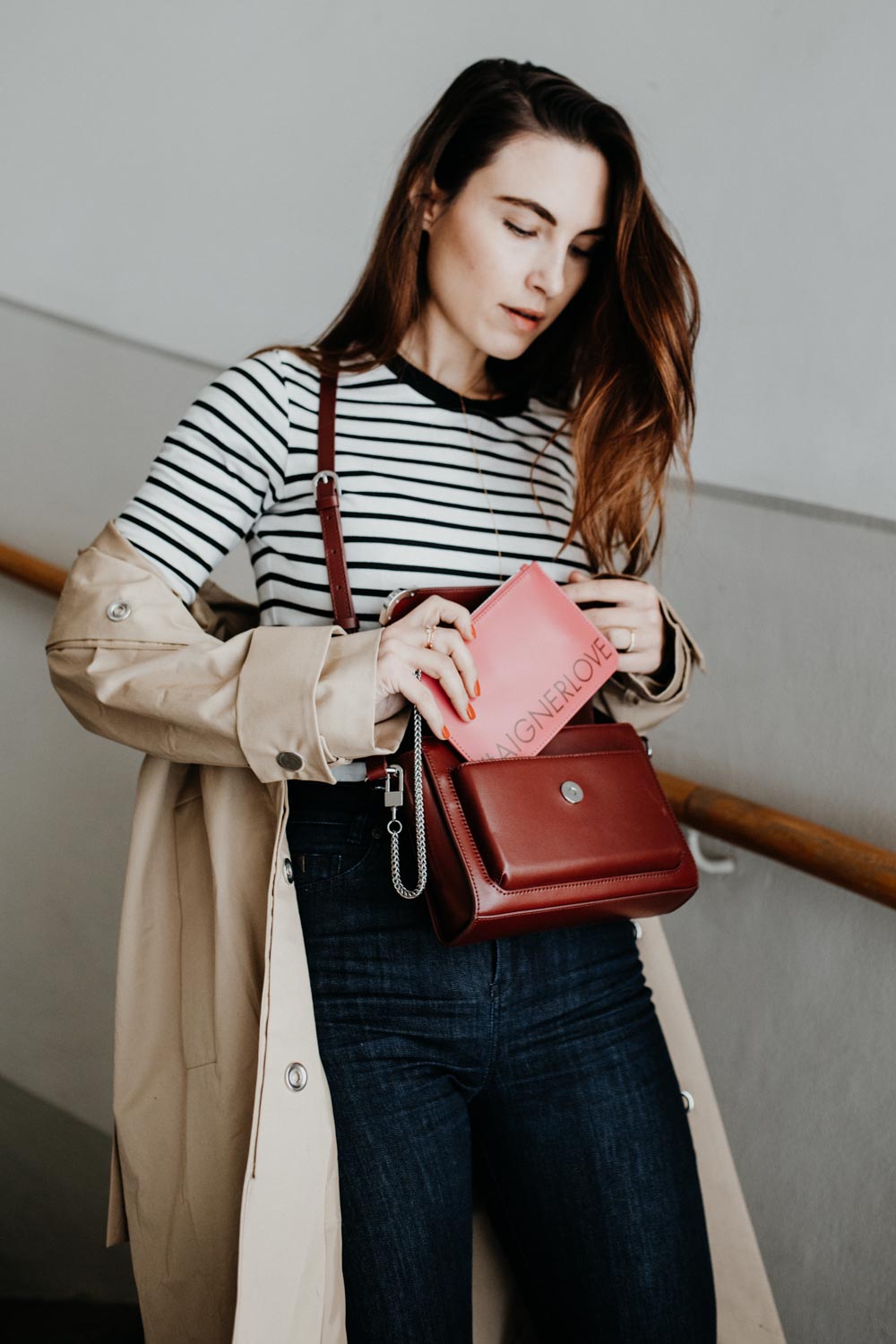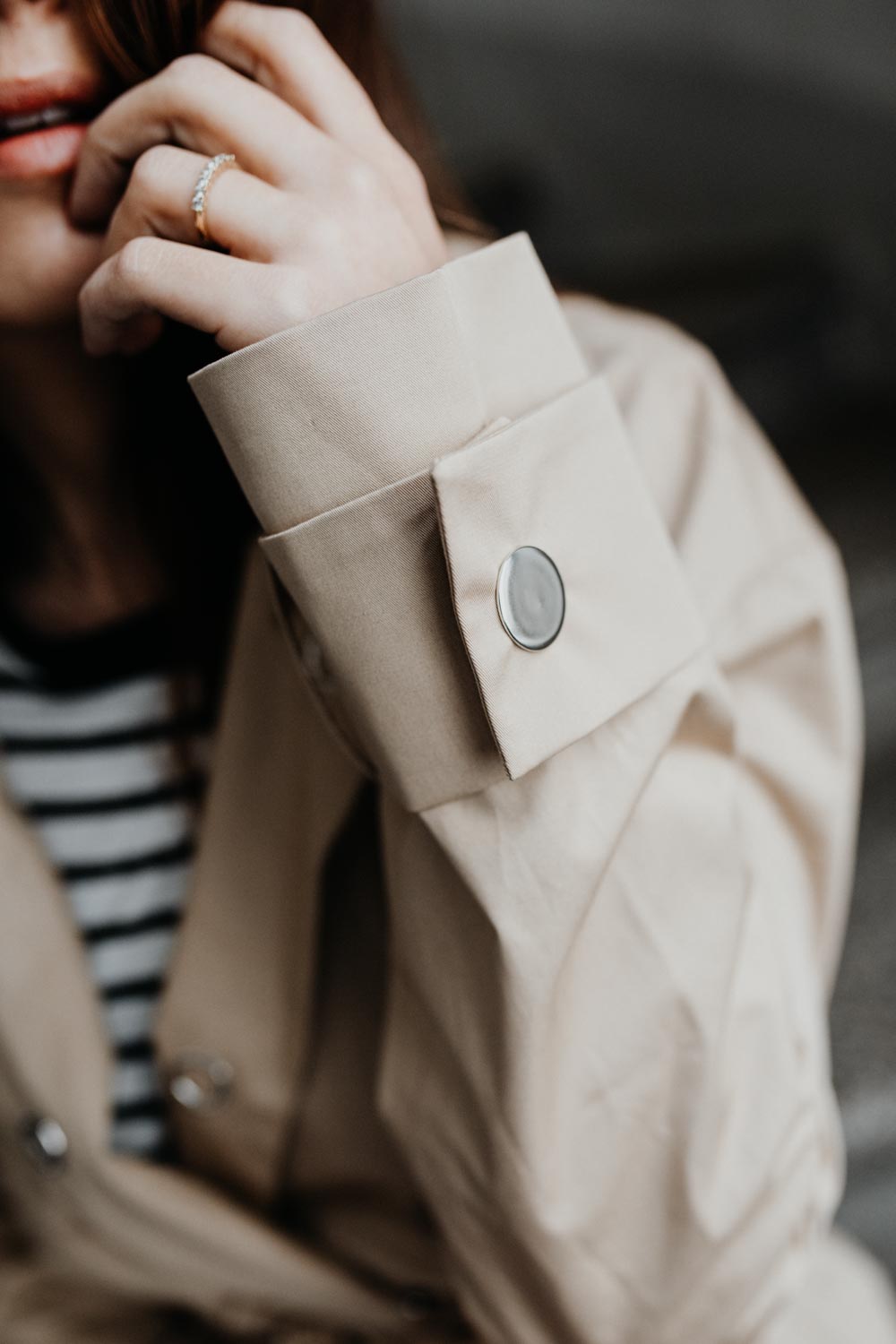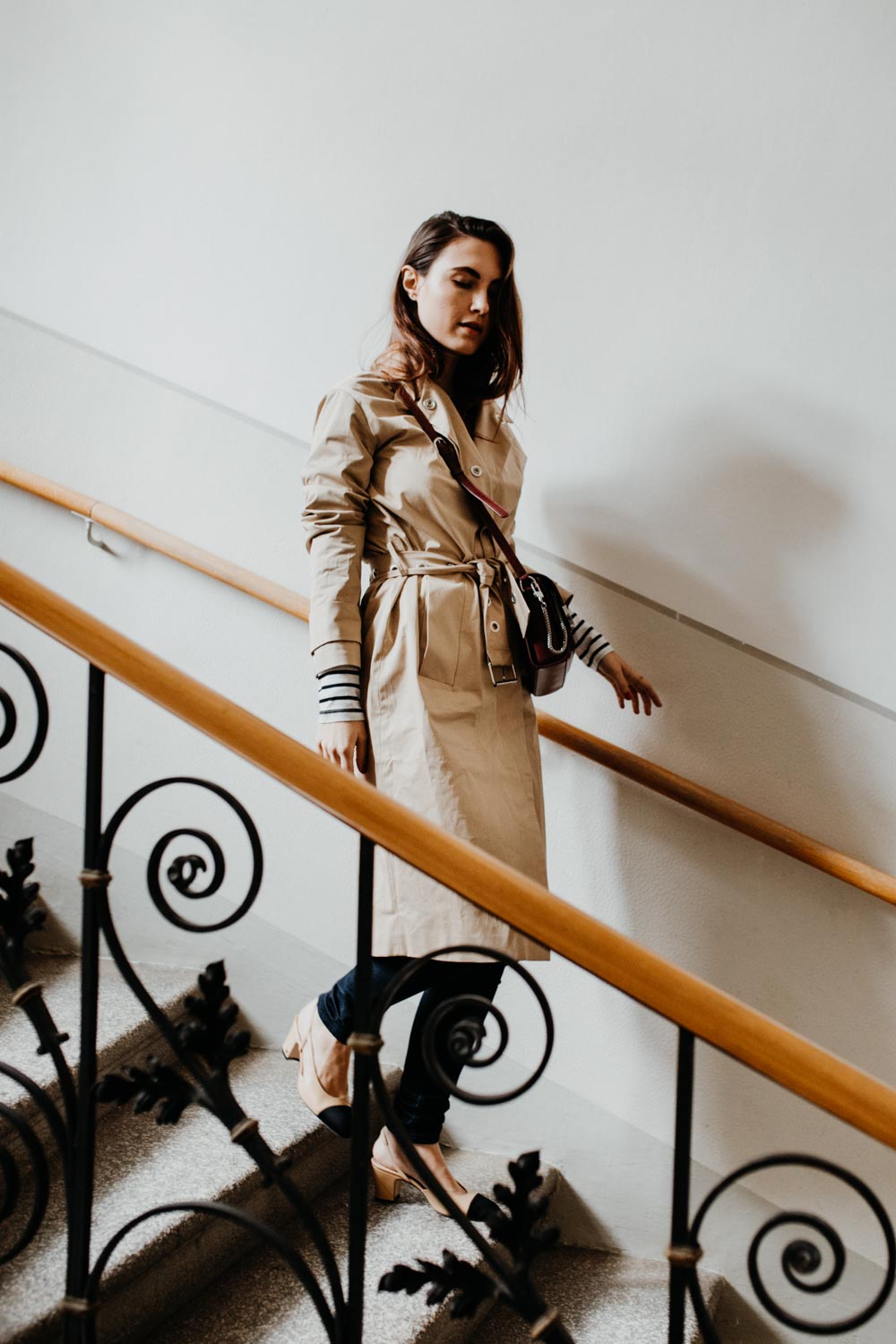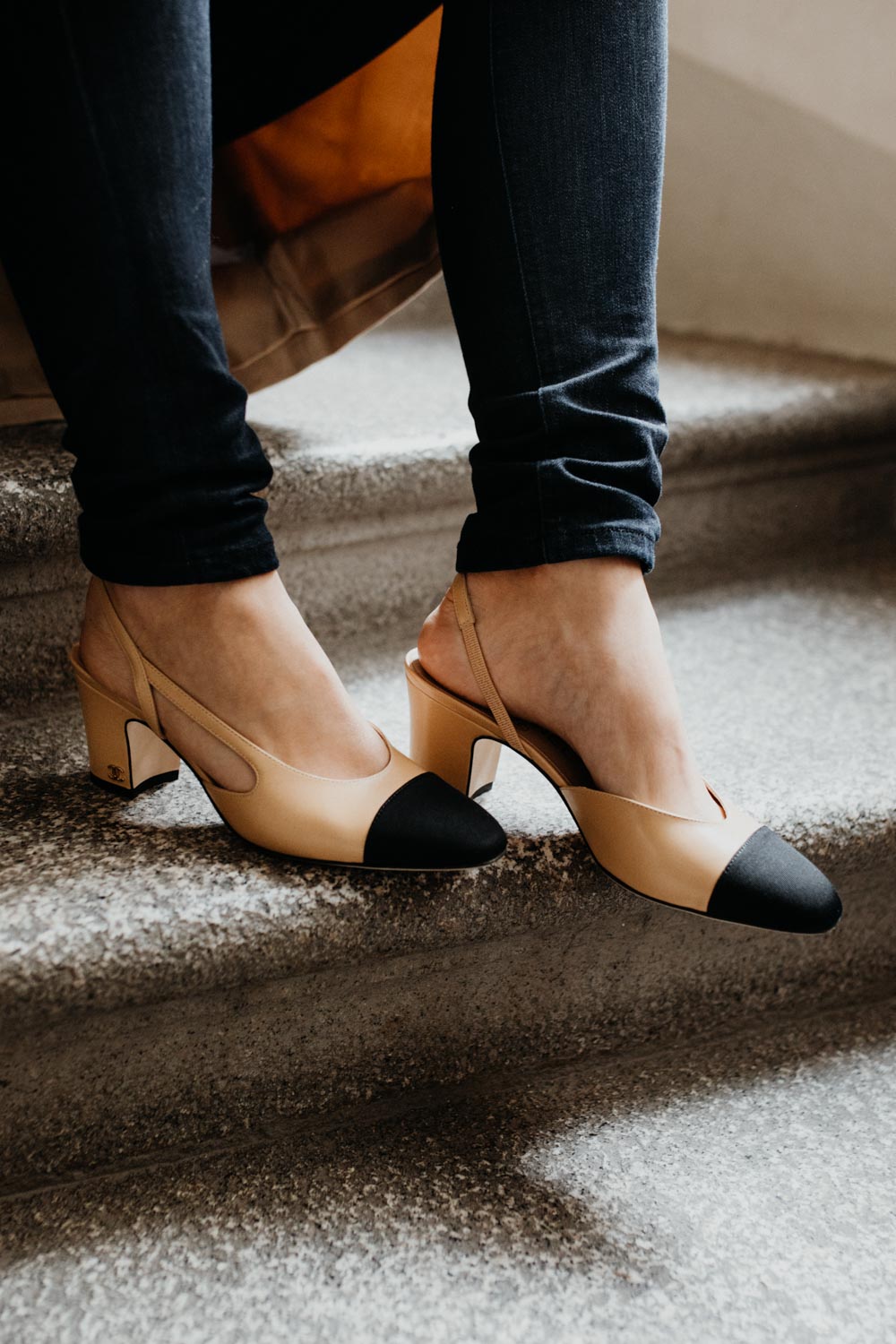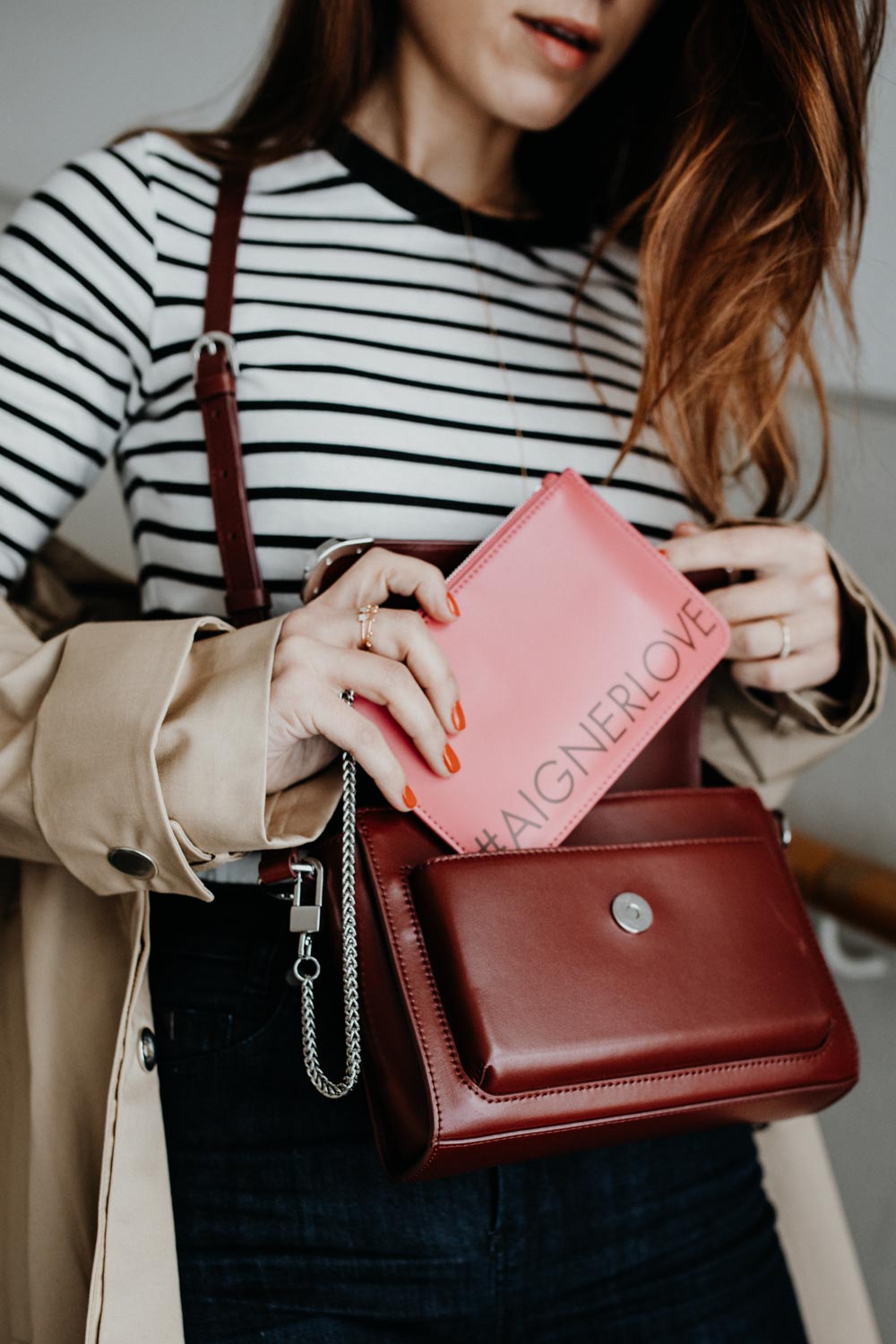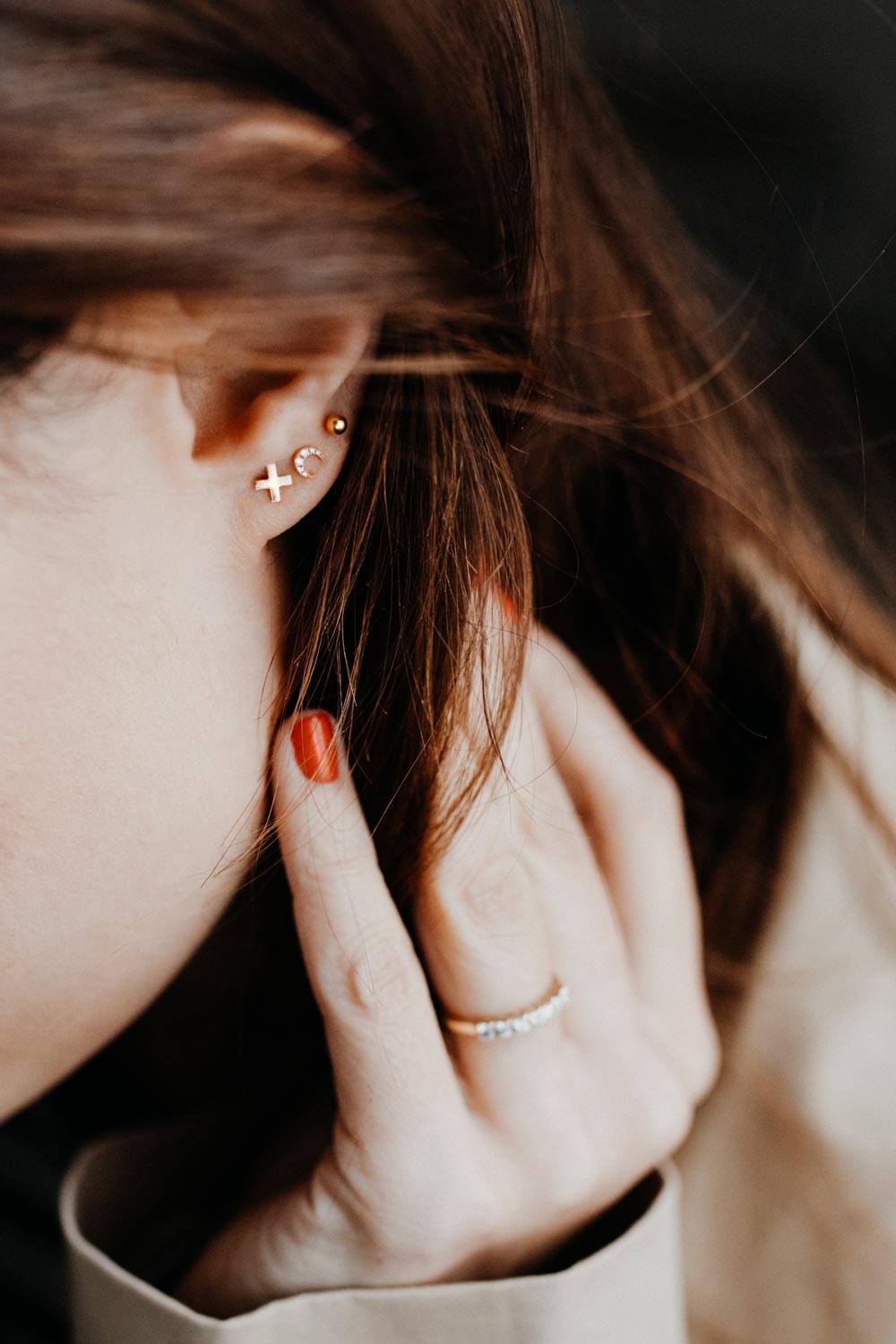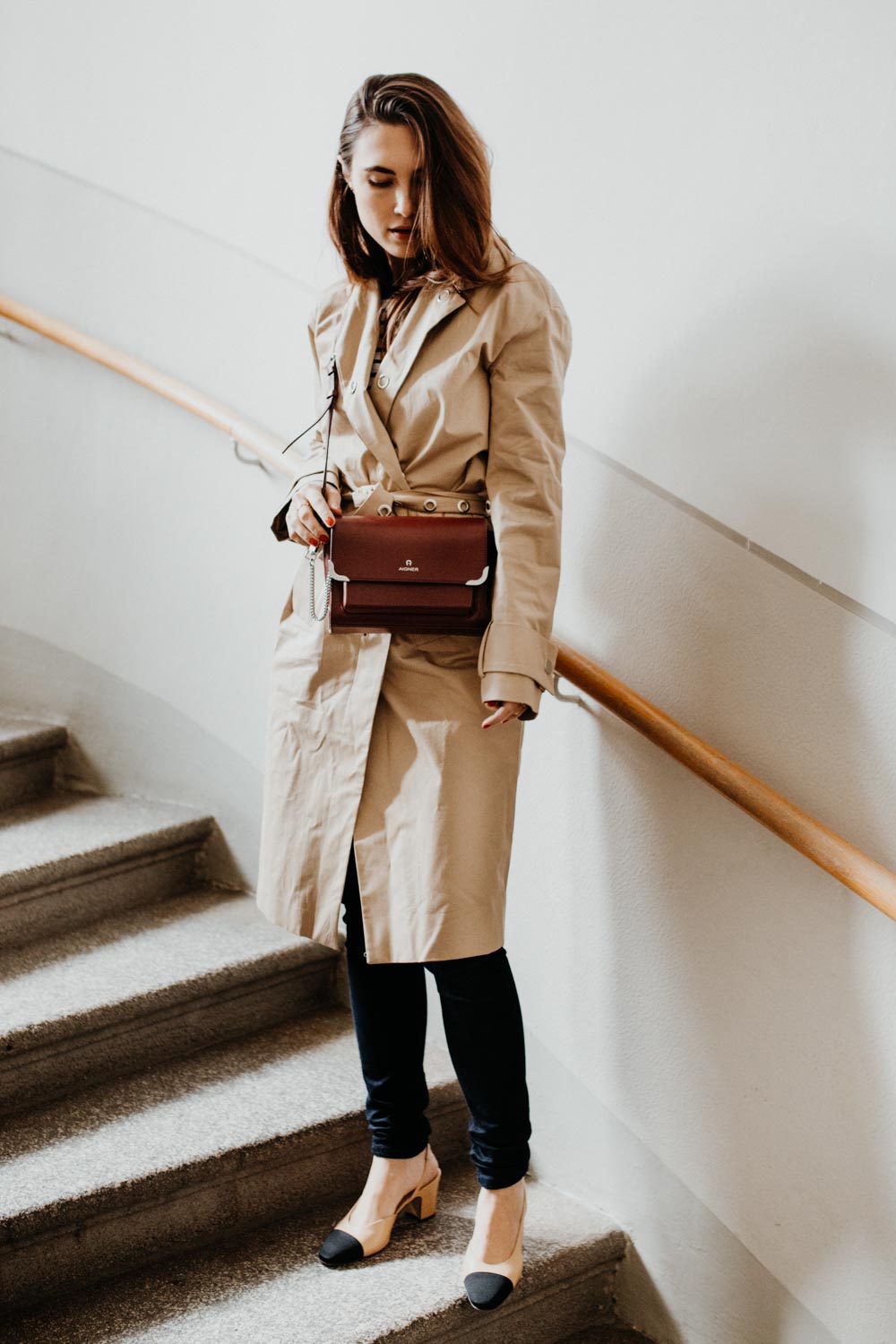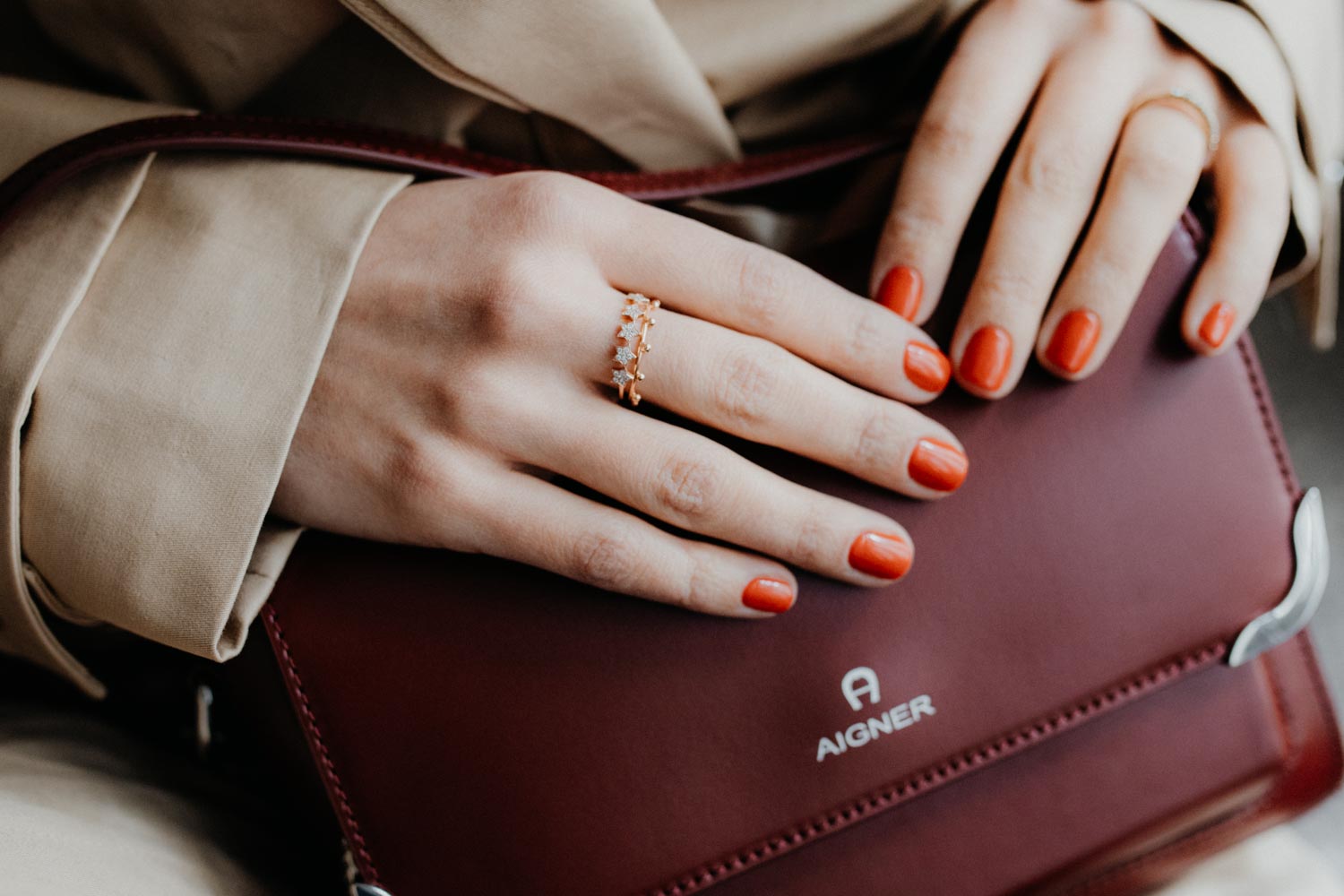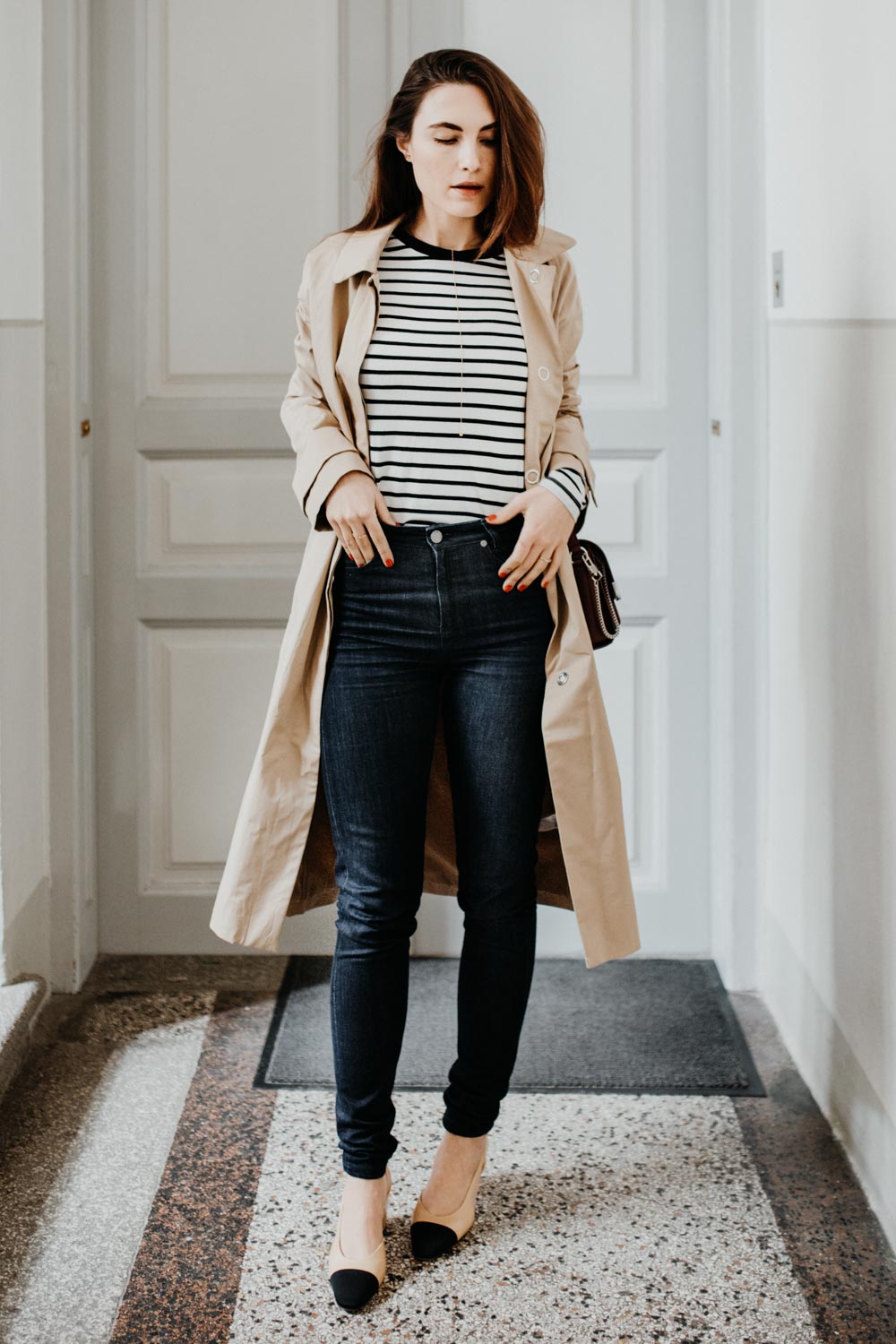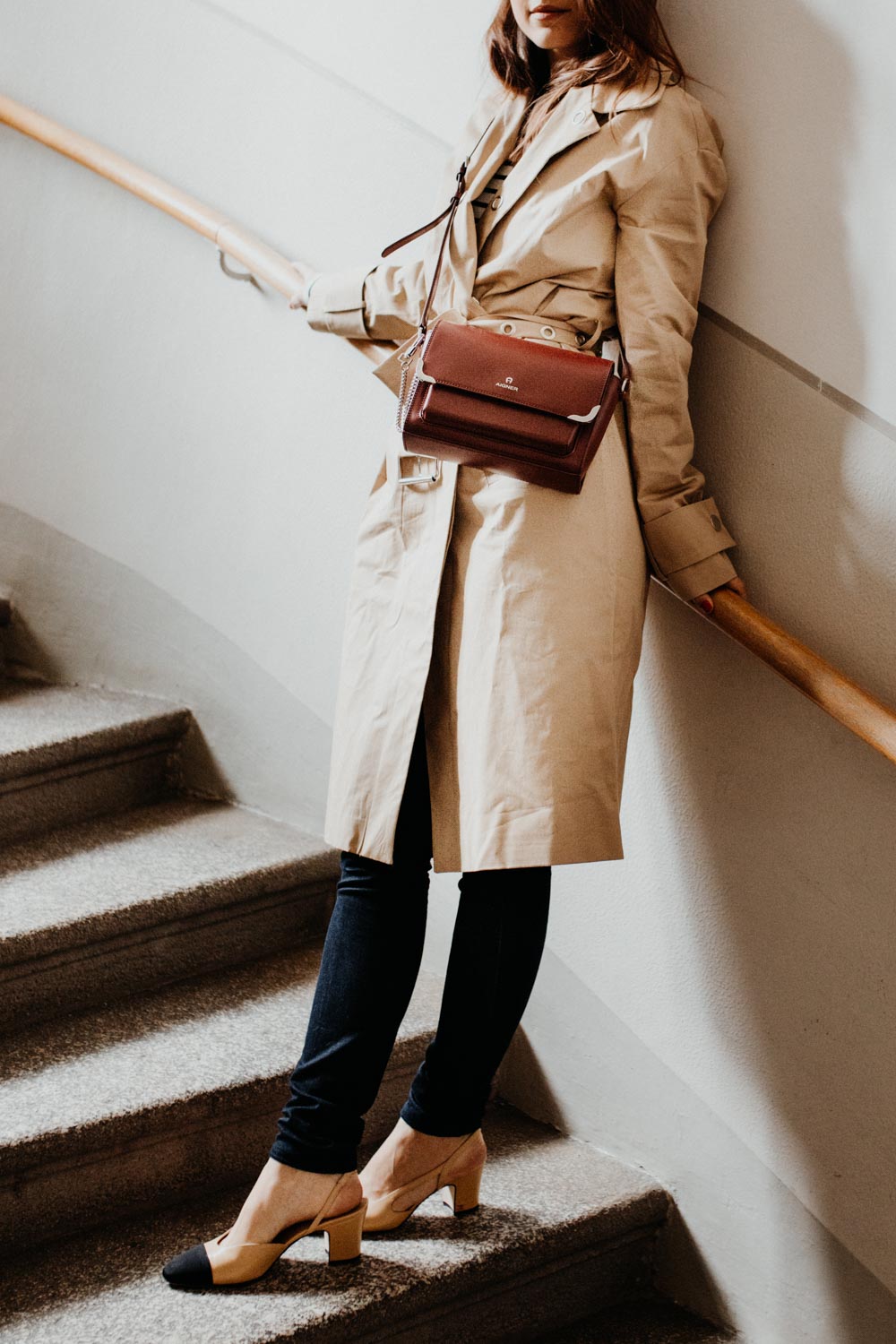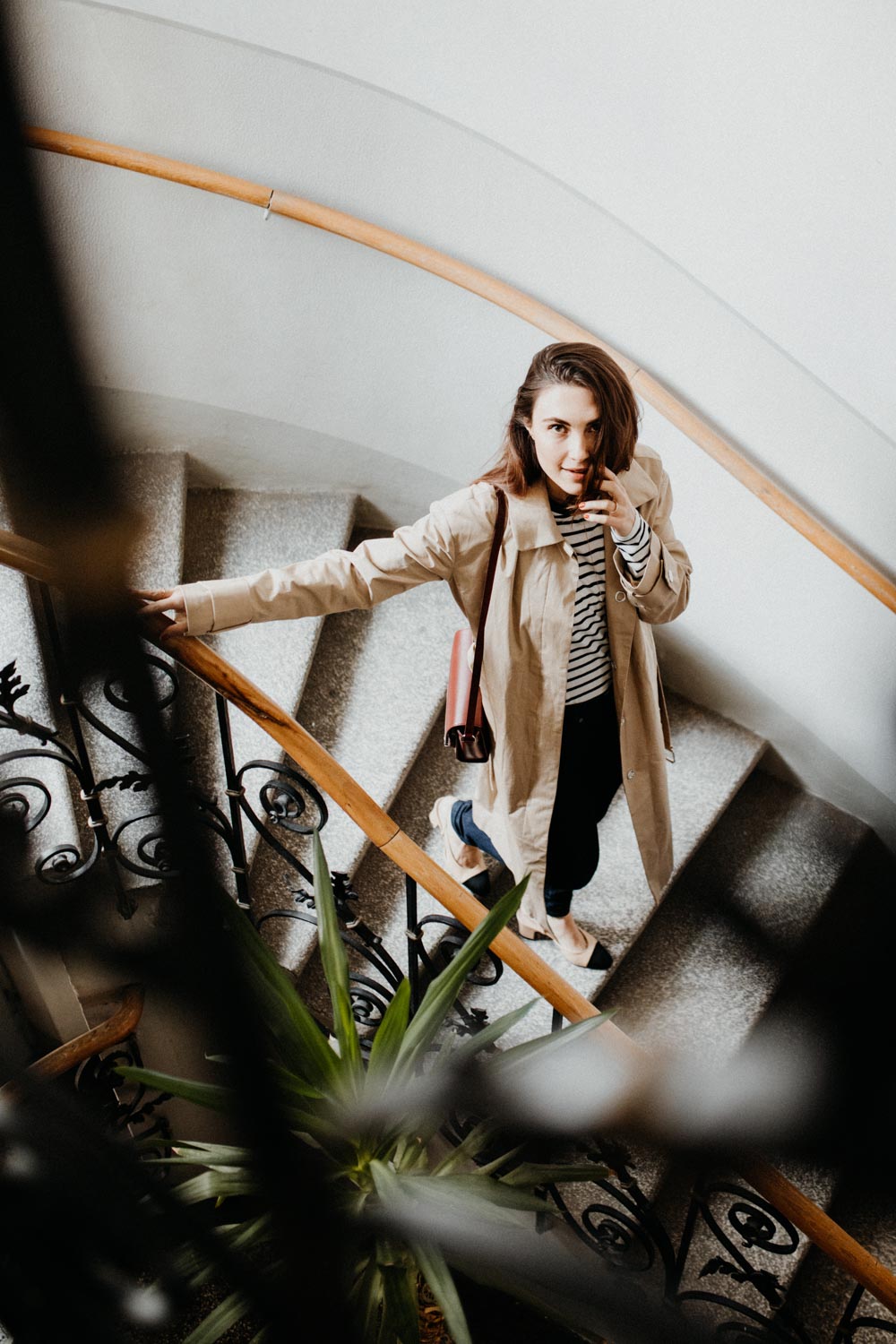 I had this outfit packed for #mfw but didn't end up wearing it, because it simply was too cold for a light trench coat and most of all: Too wet for my beloved Chanel Slingbacks. However, it's an outfit I feel entirely confident in and what I love most about it: It doesn't come with a timestamp that says "Spring / Summer Collection 2018". It's classic, it's timeless and will never be out of fashion.
---
Edited trenchcoatse // Edited striped shirt // Selfnation tailor-made jeans // Aigner Amber bag // Chanel Slingbacks (pre-loved ones here) // Anna earrings & rings
Shop the post:

*outfit in friendly collaboration with EDITED
*bag in friendly collaboration with AIGNER