Favorite Winter Walks in and around Salzburg
There's nothing better than going for a walk in winter wonderland. The fresh air, crisp snow and beautiful view of a snow covered winter landscape make my heart skip a beat every time. Since snow was nowhere in sight in the city during the holidays, we took things into our own hands.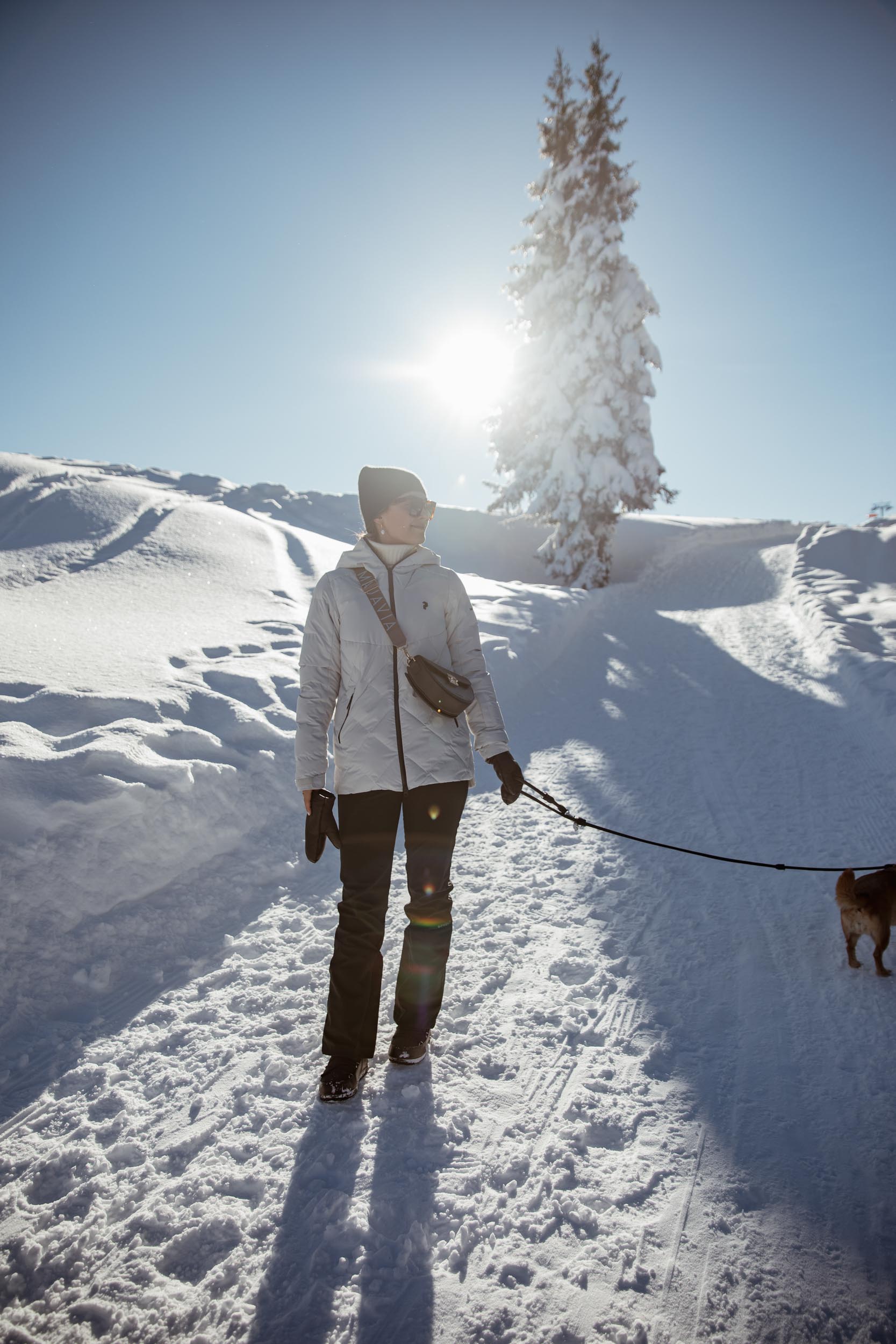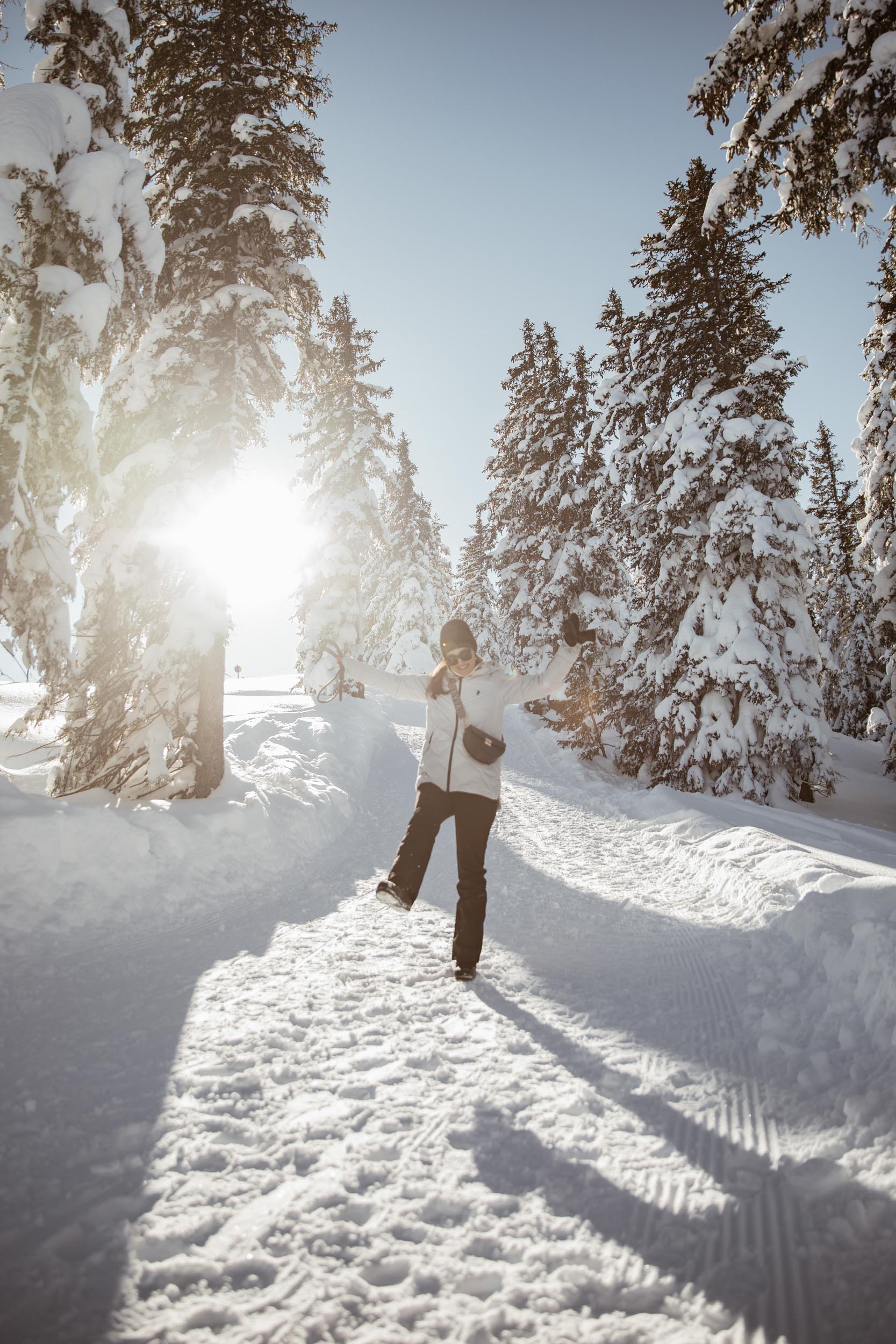 For me personally, and probably for many of you out there, Christmas holidays and snow go together like peanut butter and jelly. I was really frustrated that it did not snow a single time in the city this winter so far. Living in Salzburg, we are very lucky to have some of the most amazing skiing areas of Austria very close by. Whenever we crave snow, we simply hit the slopes. But since Maxi loves snow like no other dog we know, we really wanted to take her for a walk in winter wonderland, too. So we started looking for places we could take her to…
I shared some stories of our snowy walks on Instagram over the holidays and many of you have been asking for the places. So I wanted to share my favorite winter wonderland walks in and around Salzburg with you today:
Gaisberg
Gaisberg is one of the mountains surrounding the city of Salzburg, and actually the mountain we see when looking out of the window of our living room. If you take the car, you reach the top of Gaisberg in approximately 20 minutes from the center of the city, but there is also a bus driving up. The Gaisberg hiking trail we always go to starts from Zistelalm. There are lots of parking spots and you can start the circular hiking trail in two different directions. No matter which way you go, you'll end up right at Zistelalm again. The walk takes between 1 hour and 1,5 hours, depending how fast you walk. Although there might not be any snow in the city, chances are high there's at least a little bit of snow on Gaisberg to get some winter vibes, Plus, you'll be rewarded with the most stunning view of Salzburg! More infos about this trail here.
Shop The Look:

Bluntautal
If you're looking for a stunning winter wonderland scenery, look no further – Bluntautal is the place to go! The valley with its beautiful lake is located near Hallein, approximately 40 minutes away by car from the city center of Salzburg. If you start your walk at "Parkplatz Bluntautal" and follow the little road, you'll soon reach the gorgeous lake. From there on, you can either continue your hike, or you simply walk around the lake and take the route back to where you started from. If you decide to take the shorter route around the lake, you'll be back at the parking spot in approximately 1 hour. Words can't describe the beauty of this place in winter, but I hope those photos give you a rough idea. More infos about this trail here.
Shop The Look:

Winter Hiking Trail Asitz
My personal highlight of winter walks during the holidays was the winter hiking trail in Leogang. Leogang is a beautiful skiing area about 1,5 hours away from Salzburg by car. To reach the hiking trail, you have to take the cable car (Asitzbahn) up to the mountain top. From there, you can start the winter hiking trail, which is next to the piste and in middle of a beautiful snow covered forest. The trail takes you all the way up to Sonnkogel, where you'll be rewarded with a breathtaking view of the snow-covered surrounding Leoganger mountain panorama. You'll follow the same path down again and can take a break in one of the surrounding skiing huts before the cable car takes you back to the valley. Even if you have't been skiing, you'll feel like you did after this hike! More infos about this trail here.
Shop The Look: