During a recent coffee date with one of my best friends, said friend told me she'd love to read about all of my favorite things I've discovered during the past month. This got me thinking… As a blogger I'm in the very lucky position that various brands send me PR samples and let me test their new products – that's a privilege I appreciate very much, and I don't take it for granted that I receive lots of amazing products just like that. I've always had a thing (or two) for beauty products and the term "marketing victim" definitely applies to me when it comes to anything "new" on the market. Even before I turned blogging into my full-time job I would have been the one who tried out new products and my girlfriends often asked me for my opinion, because they knew I would have already bought and tested it. However, I also know how pricey all of these beauty products are, and even though you're willing to spend some extra money on them, you're sometimes not sure if they are really worth it.
So I thought I follow my bestie's wish and start writing about all of my recent favorite things – whether it's beauty products, new shoes or clothes, recipes, stress relieving techniques or whatever I stumble upon. I hope you like this new category and maybe you get to discover some awesome things or thoughts that will make you happy.
I'm starting off this new category with all of the beauty products I've been loving this month. Proudly presenting: Beauty Products Worth Buying (or at least worth considering to put on your wishlist).
Origins Clear Improvement Active Charcoal Exfoliating Cleansing Powder (ca. 29€)
What it claims:
See pore-fectly pure skin in just 7 days! This concentrated powder water-activates into a creamy, effervescent cleanser. Ultra-absorbent Bamboo Charcoal clears pores of deep-dwelling dirt, debris and toxins. While the exfoliating formula buffs away dull, dead cells. Skin feels soft, smooth and completely refreshed.
What I think about it:
Although I'm using a cleansing brush regularly, I still like to exfoliate my face at least once per week. However, as far as I am concerned I have to be very careful with exfoliation since my skin is rather sensitive and doesn't like any rough peelings. I can highly recommend the Origins Active Charcoal Exfoliating Cleansing Powder for anyone who likes a gentle exfoliation that makes your skin ultra smooth. The claim above  is 100% true.
---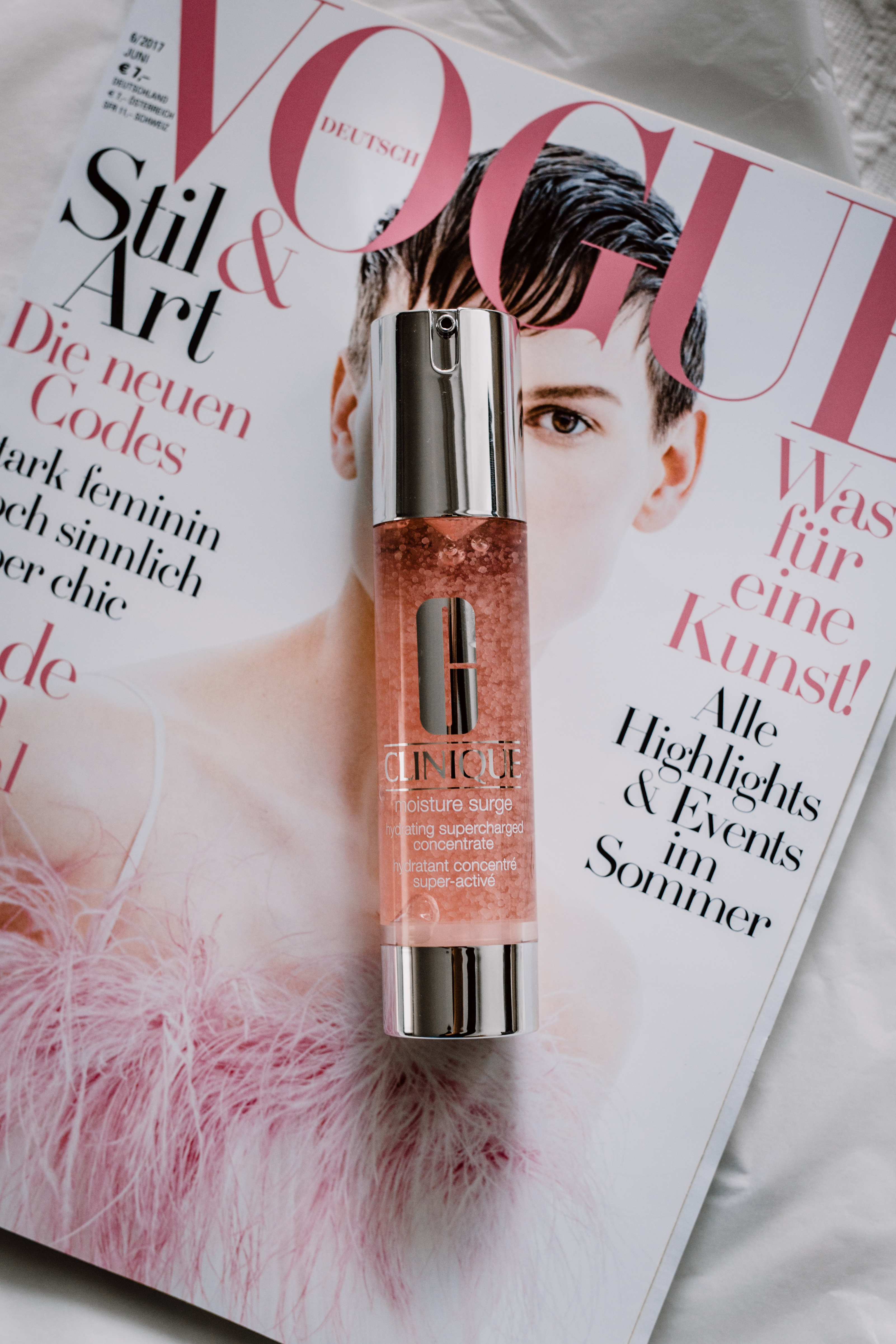 Clinique Moisture Surge Hydrating Supercharged Concentrate (ca. 32€)
What it claims:
Supercharged water-gel hydrator instantly quenches dehydrated skin—and is so intensely hydrating, it boosts skin's moisture reservoir for a full 24 hours. Liquid-Sphere™ Technology combines water-binding ingredients with encapsulated antioxidants to help break the cycle of dryness and environmental stress that can lead to premature aging.

What I think about it:
Hello smooth skin! I'm a big fan of serums and concentrates and was super excited to test Clinique's newbie, since I'm using the Moisture Surge cream on a daily basis. The serum definitely holds what it promises: My skin feels perfectly hydrated all day long. If you're a fan of using a primer under your make-up, you should definitely give this concentrate a go. I also love wearing it when doing sports, because it absorbs quickly but makes my skin feel smooth even after sweating without getting sticky.
---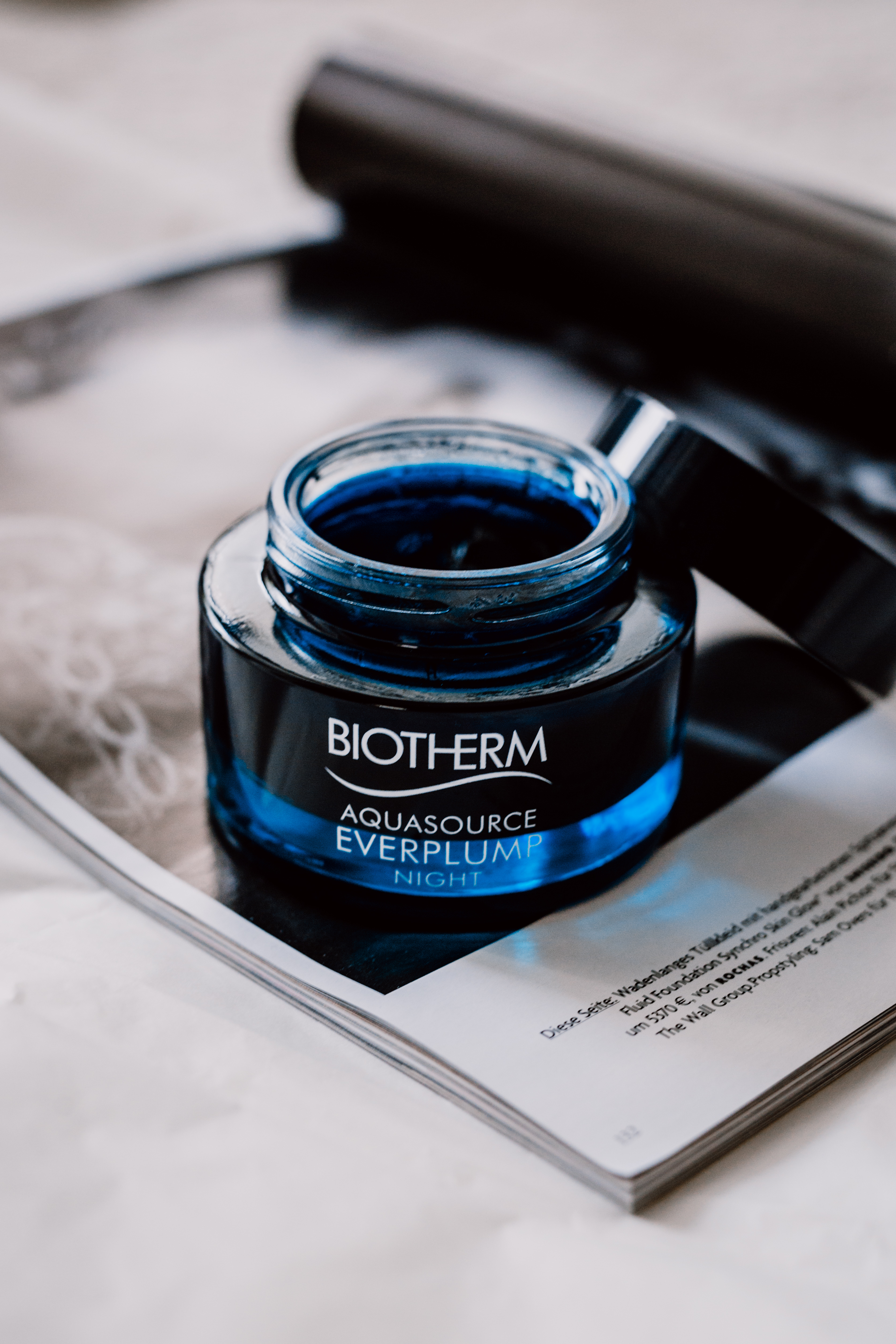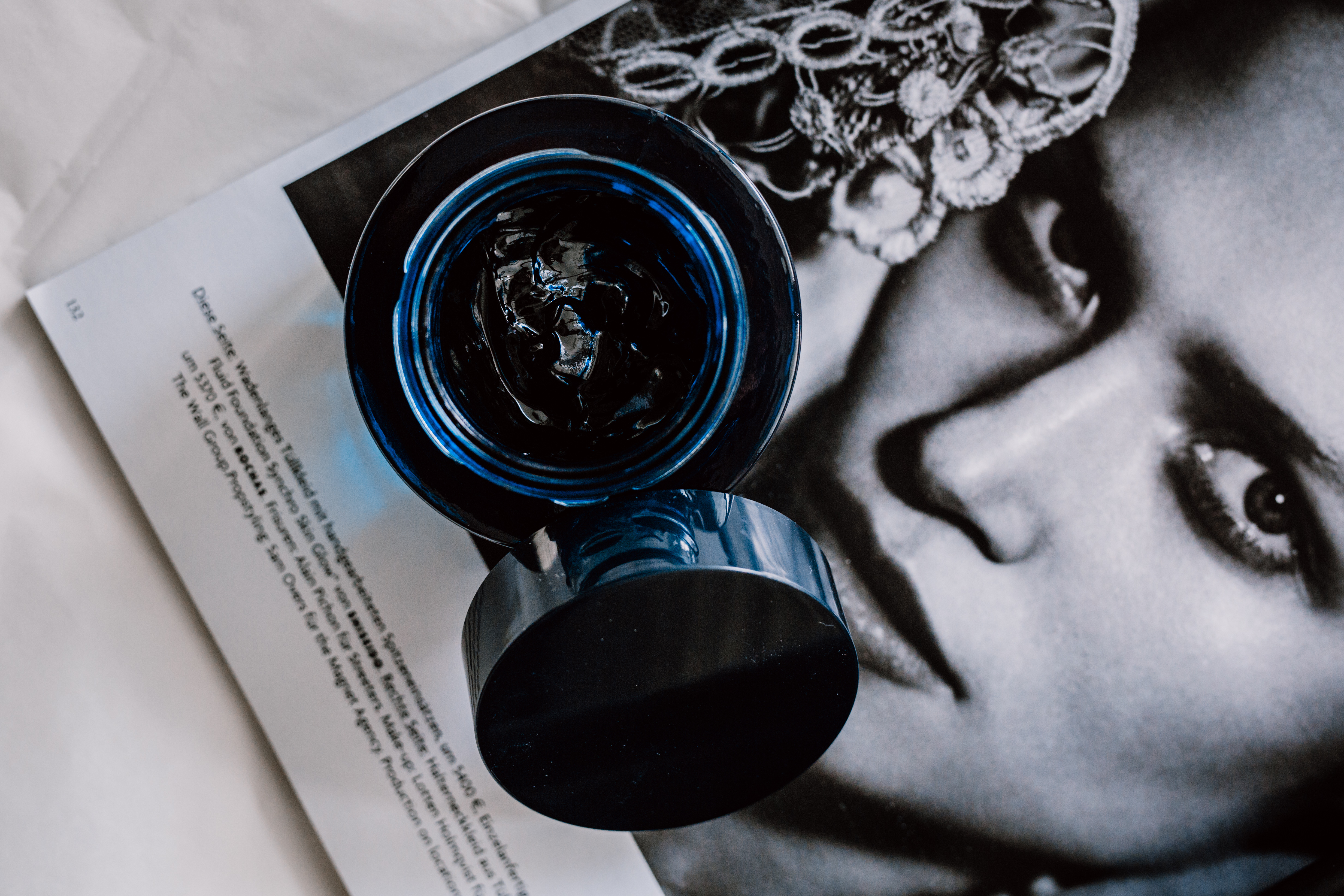 Biotherm Aquasource Everplump Night Mask (ca. 50€)
What it claims:
A new generation bounceback gel texture that self-reforms & creates a natural second skin barrier on skin to lock & replenish skin with plumping moisture all night long. Power regenerator Dark Cultivated Alagae produces an extract rich in "skin energy generating molecules" only in the absence of light. On skin, this extract helps boost skin recovery and replenishment.
While you sleep, skin bounces back into shape: skin wakes up intensely replenished & plump.
What I think about it:
If you want to do your skin a favor during night, you put this mask on top of your wishlist. I'm not kidding you, it actually does what it claims: Your skin does wake up intensely replenished and plump, and you look as if you've slept 12 hours, even if it were only six. Plus it smells like a holiday at the ocean, and that's always a good idea, right? Tip: It takes quite long to absorb, so plan in some little extra time before you go to bed, because you don't want to rub all the good stuff into your pillow. Also, the gel like texture is quite wobbly, which means it does not really stick to your hand when you take it out. Be careful not to drop it (yes, that happened to me #clumsy).
---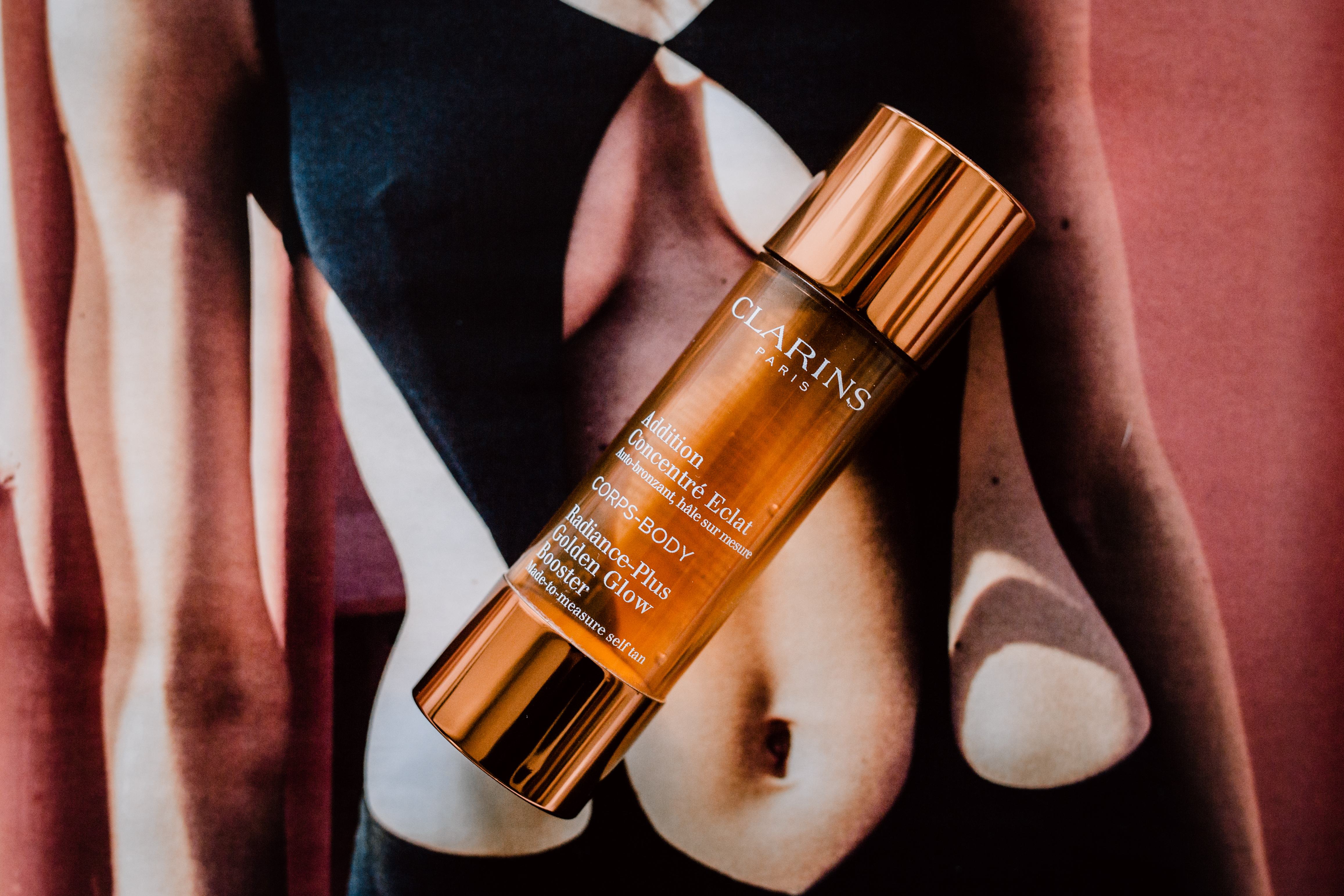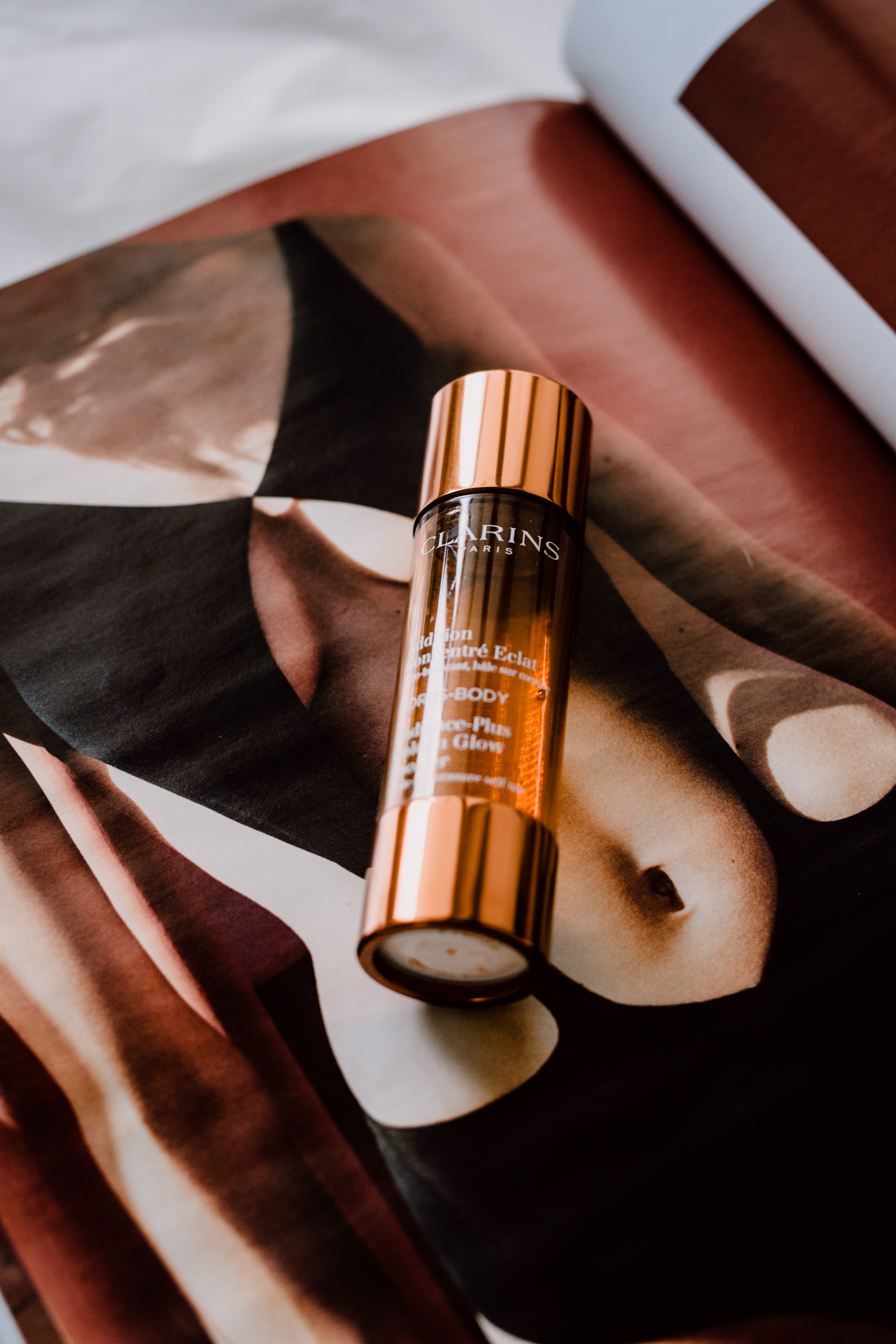 Clarins Addition Concentré Eclat (ca. 28€)
What it claims:
Combine with any body moisturizer to create a glowing, natural-looking self tan that builds gradually, evenly, from the first application.* Adjustable formula lets you determine the tan—from sun-touched, to très bronzé—while experiencing all the skin care benefits of your body treatments: firming, toning, contouring or slimming. Exclusive formula is 99.8% natural.
*Must be mixed with body moisturizer; never use alone.
What I think about it:
As you all probably now, I'm a big fan of a natural looking tan – but I'm also aware of the fact that neither direct sunlight nor going to the solarium is good for your skin. So, self-tanning is the answer! However, when it comes to self-tanning you have to be very careful because the last thing you want is a fake-looking tan and those tell tell lines you usually get around your feet. I've been using the Clarins Glow Booster last Spring already, and I absolutely loved its effect. I simply put about 6 drops of the serum in my favorite body lotion and it gives me just the right amount of glow. I would usually use it 2-3 times per week before going on holidays or when I know I have an event coming up for which I'll wear a dress. Just make sure you wash your hands immediately after using it, and don't apply it right before bed (it might rub off on your white sheets = not nice.)
---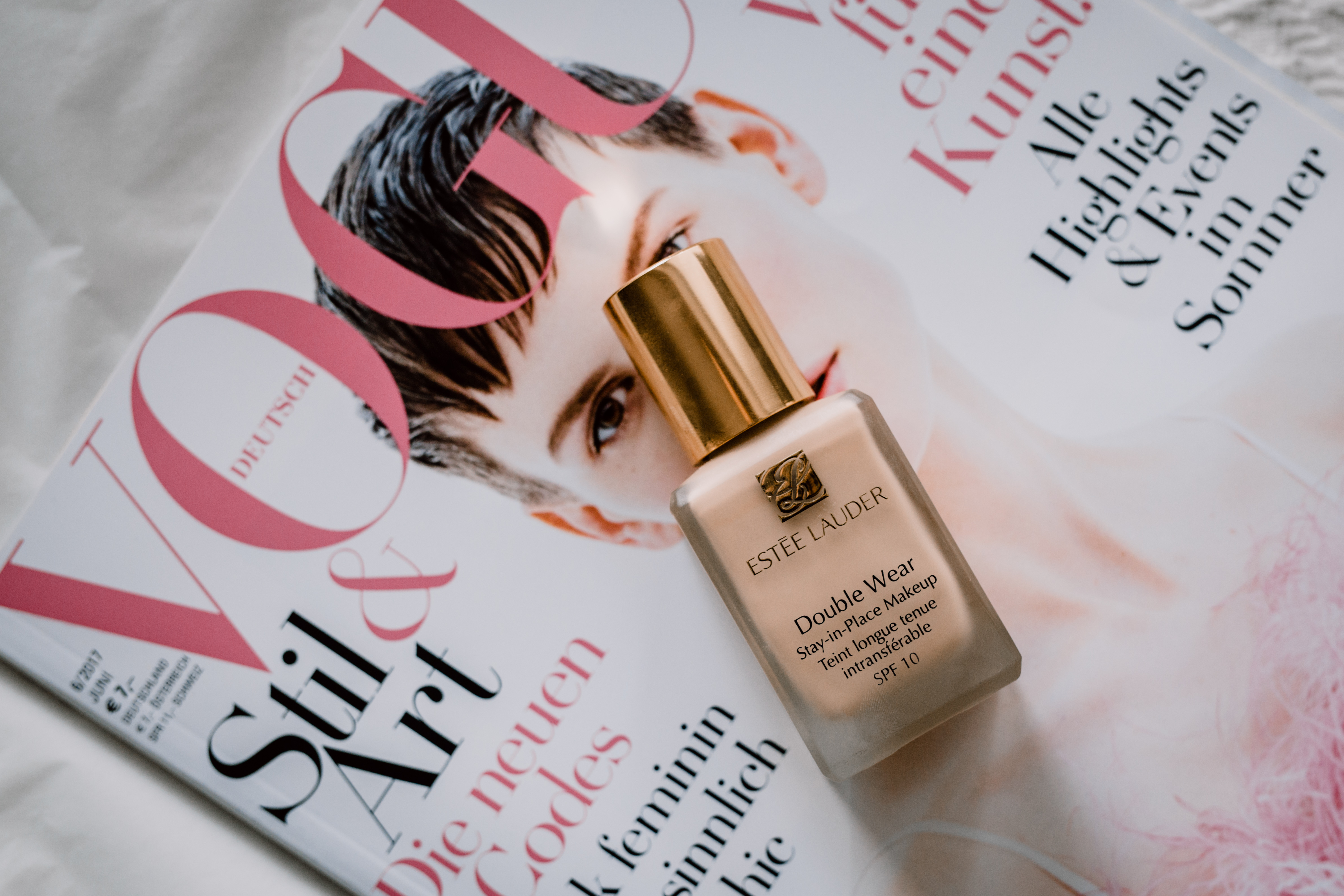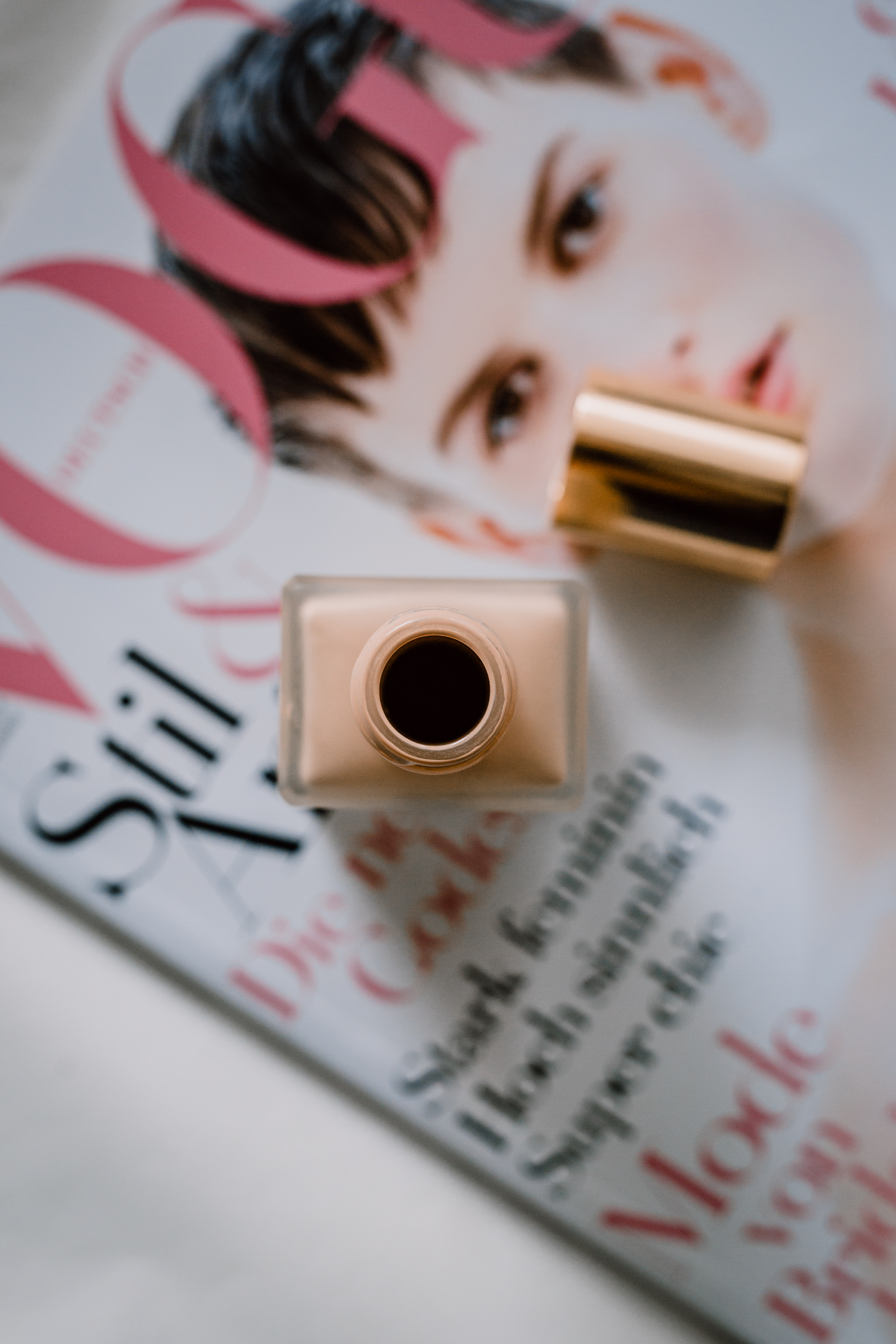 Estée Lauder Double Wear Stay-in-Place Makeup (ca. 45€)
What it claims:
Proven 24-hour staying power. The same long-wear makeup you love, now proven to last even longer. Looks flawless and natural. Feels lightweight and so comfortable, you won't believe it's super long wear. Won't change color, smudge or come off on clothes. Lasts through heat and humidity.
What I think about it:
Yes, yes and YES! Kathi recommended this makeup to me when I have been looking for a makeup with more coverage. She has been using it over years already and was raving about it. So I tried it out, and all I can say is that the Double Wear Makeup really holds everything it claims. I would not have believed it myself since I usually prefer sheer coverage when it comes to make up, because all full coverage makeups I have been trying made me feel as if I was wearing a mask – but this one works very well for me! The only negative thing to say about it is that the bottle doesn't have a pump, and it tends to get a little bit messy. That's why it's tricky to get the right amount of makeup out – but my trick is to fill a bit of makeup in a little plastic can and take it out of there. This way it's also easy to carry it in your makeup bag. I'm wearing the shade 2N1 "Desert Beige".
---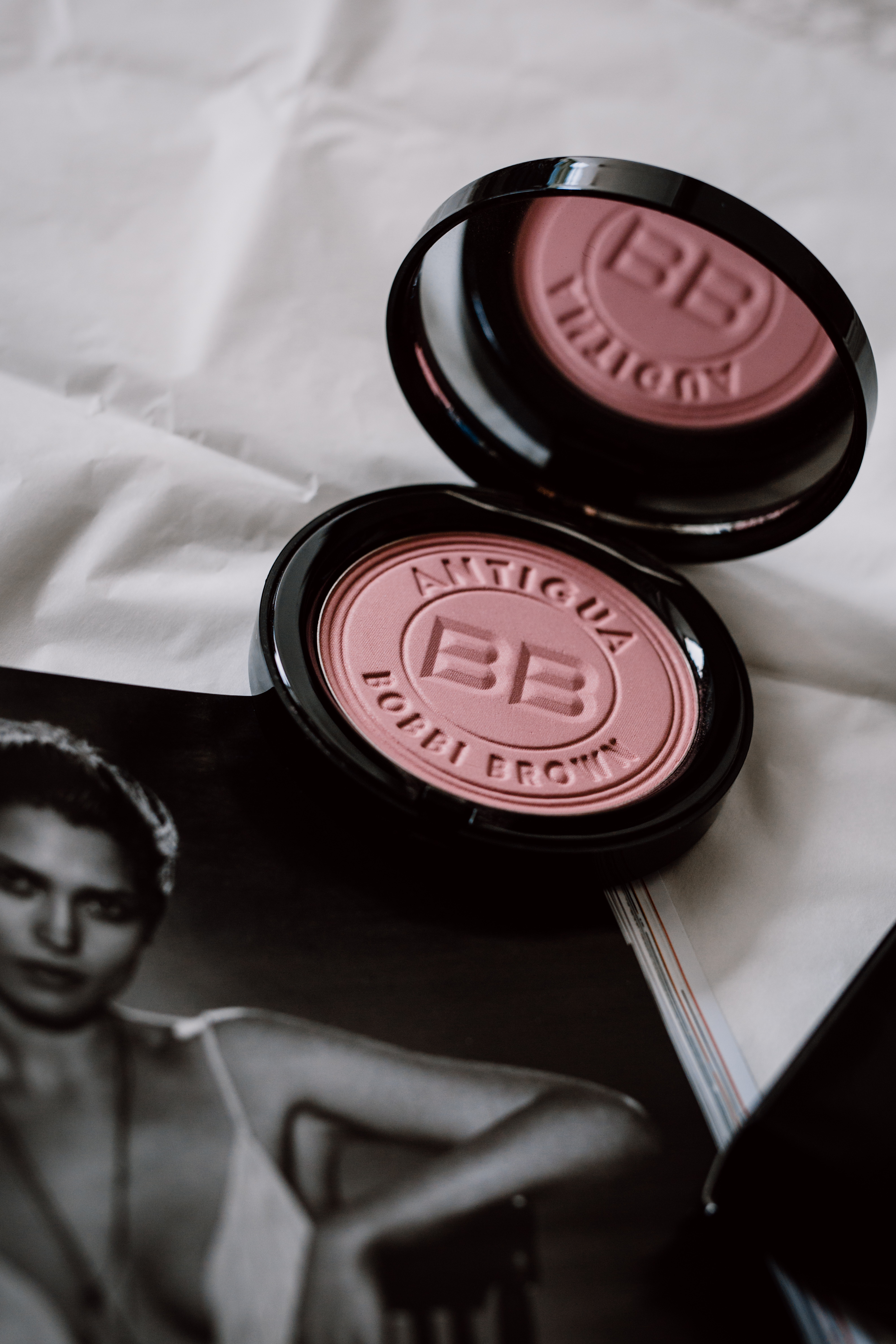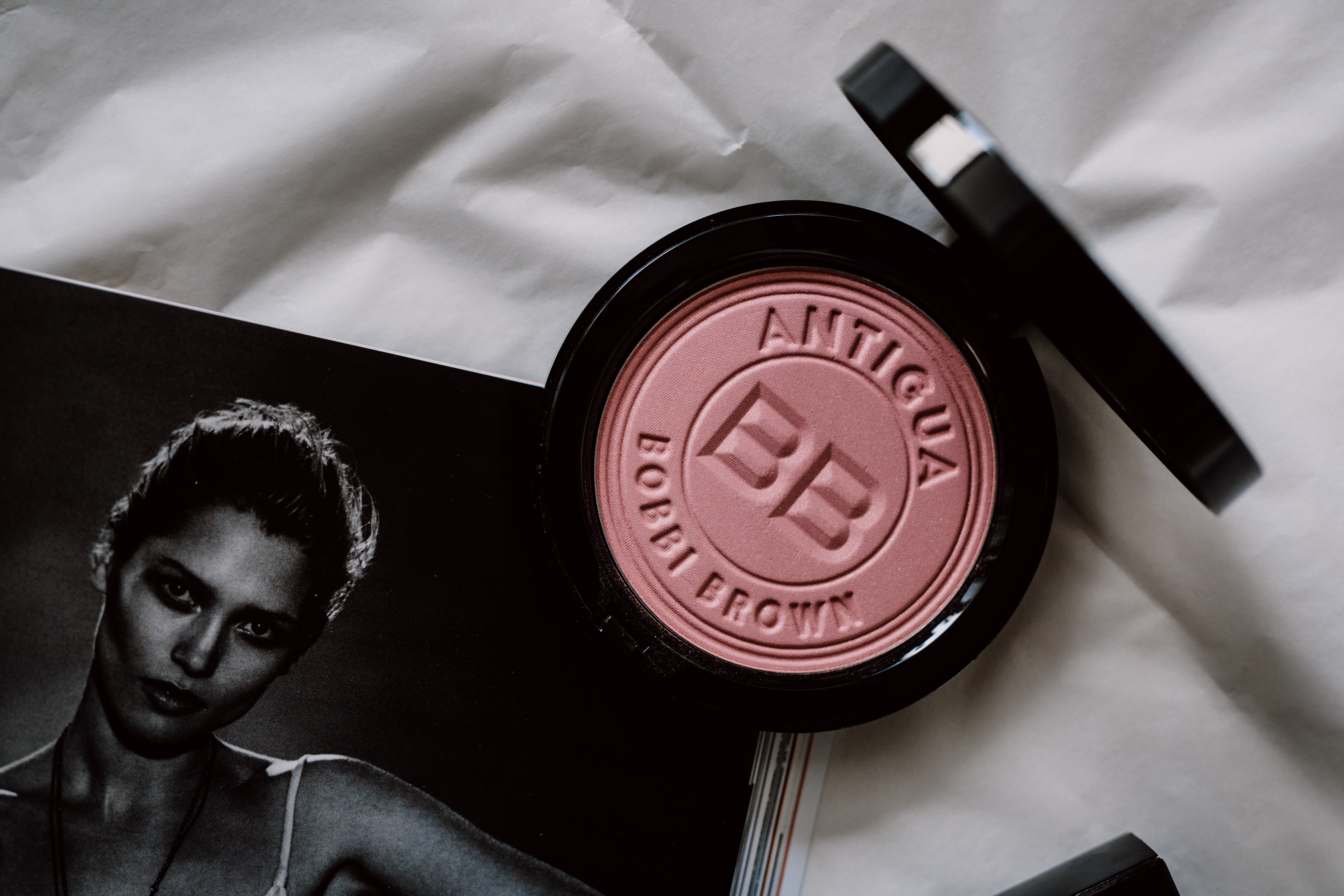 Bobbi Brown Illuminating Bronzing Powder (ca. 42€)
What it claims:
Inspired by the sun-drenched beaches of Maui, Antigua and Santa Barbara, this limited-edition collection of our ultra-soft, pearl-infused pressed powder delivers the ultimate, shimmering glow.
What I think about it:
If I had to mix my favorite bronzer with my favorite blush, the Bobbi Brown Antigua Bronzing Powder would be the result. What I love most about it is the subtle shimmer it gives my skin and it's perfect for the days on which you want some extra rosy glow. It's also a great travel companion, because you don't need to take any additional blush with you. Two thumbs up for you, Bobbi!
---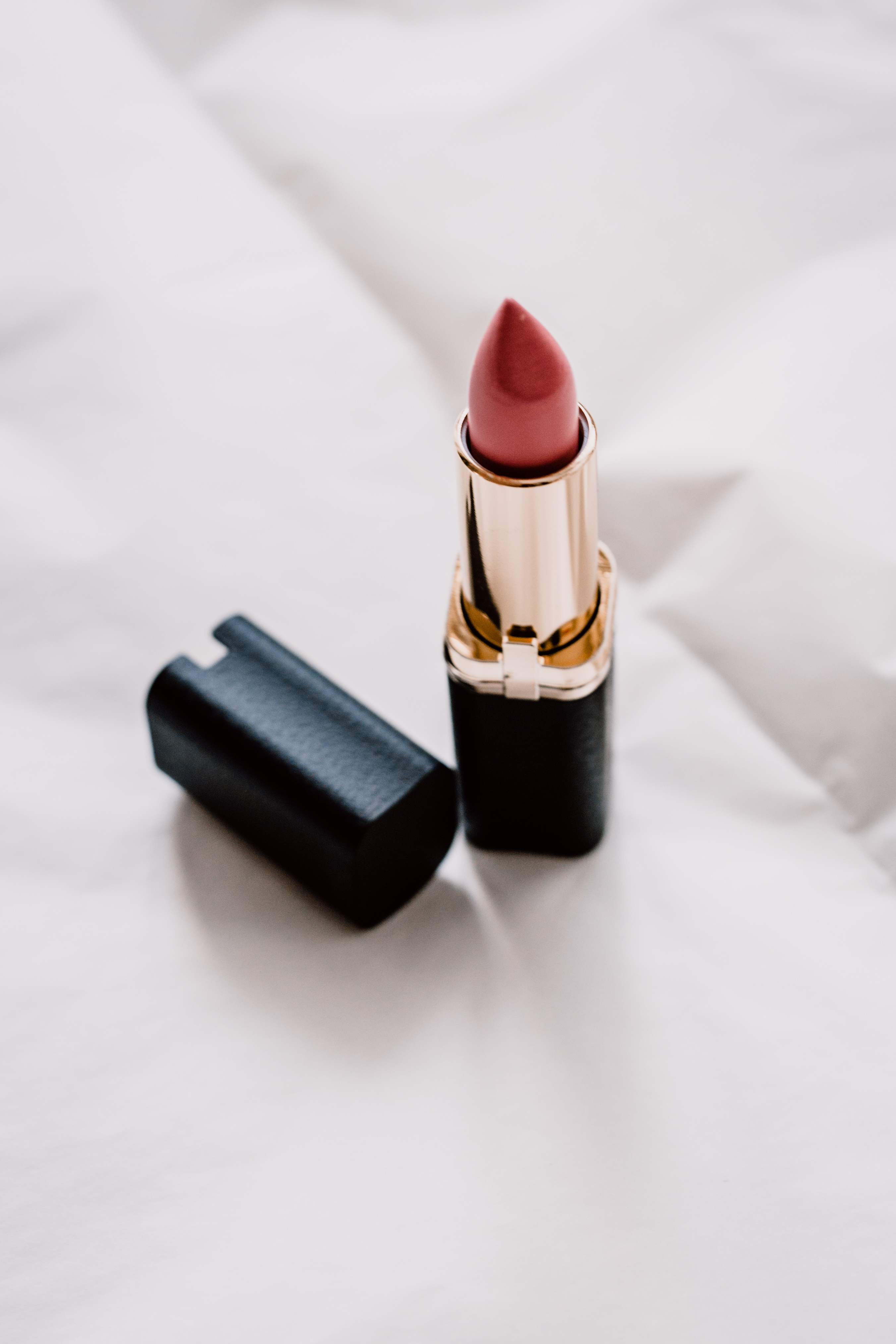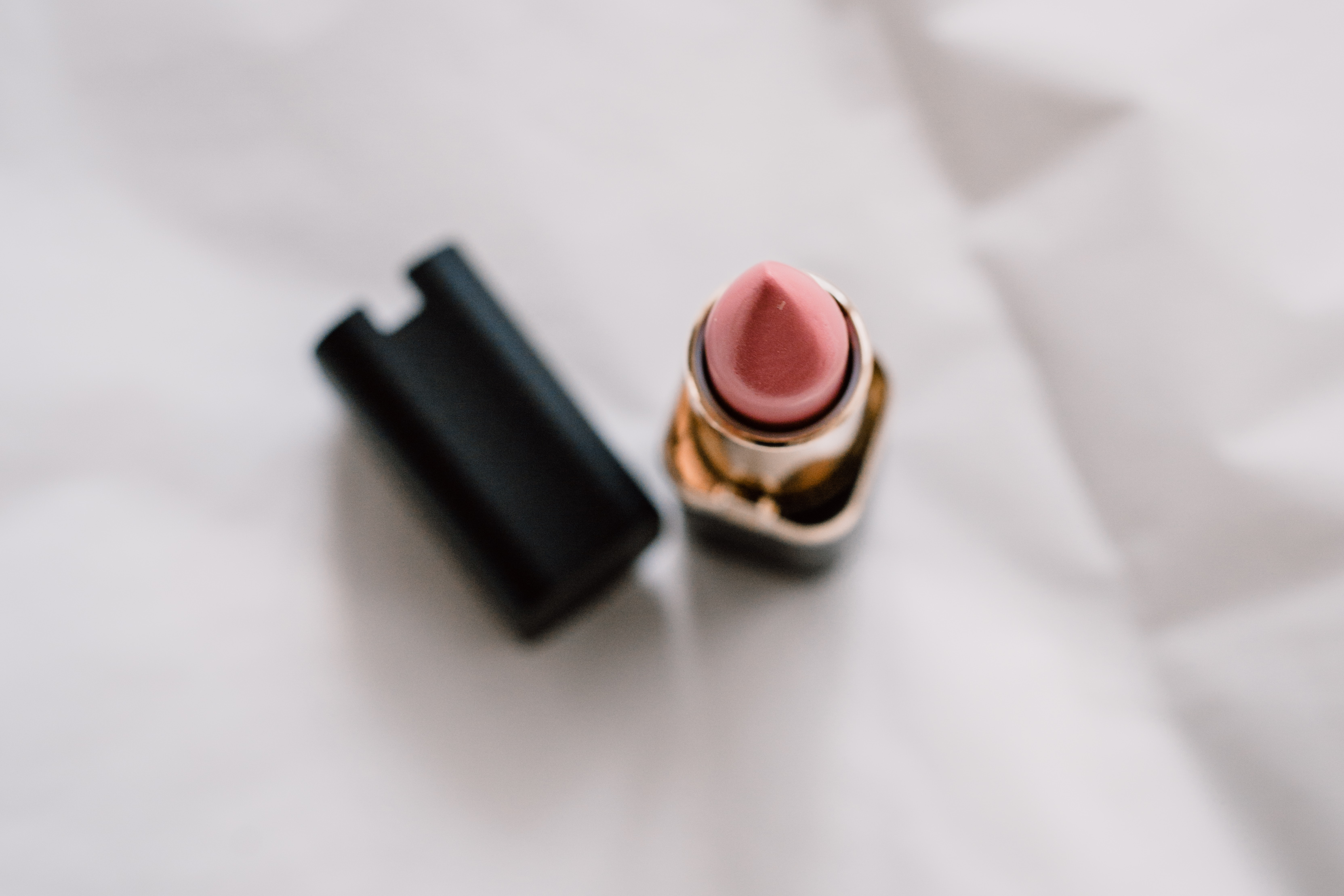 L'Oréal Color Riche Matte Lipstick (ca. 15€)
What it claims:
Matte is more. More matte, more piglet, more moisture. Introducing our boldest, most moisturising matte lipsticks. Packed with pure pigments for vivid colour and enriched with oils for hydration and comfort. In 16 trend shades, from dusty Greige to deep Purple and electric Coral. Enriched with pure soft pigments for our most intense colour impact, and Camelia oil for enhanced comfort.
What I think about it:
As a lover of matte lipstick I was super excited to try out the new L'Oréal Color Riche Matte Lipstick, and it stole my heart right away. Out of the 16 new shades "Blush In A Rush" quickly became one of my favorites and is my everyday go to for a casual daytime look. It's the perfect rose nude for me. Although it's matte and doesn't need reapplying every 5 minutes, it still keeps the lips moist. I put a bit of lip balm underneath it thought. Price/value is totally right here!
---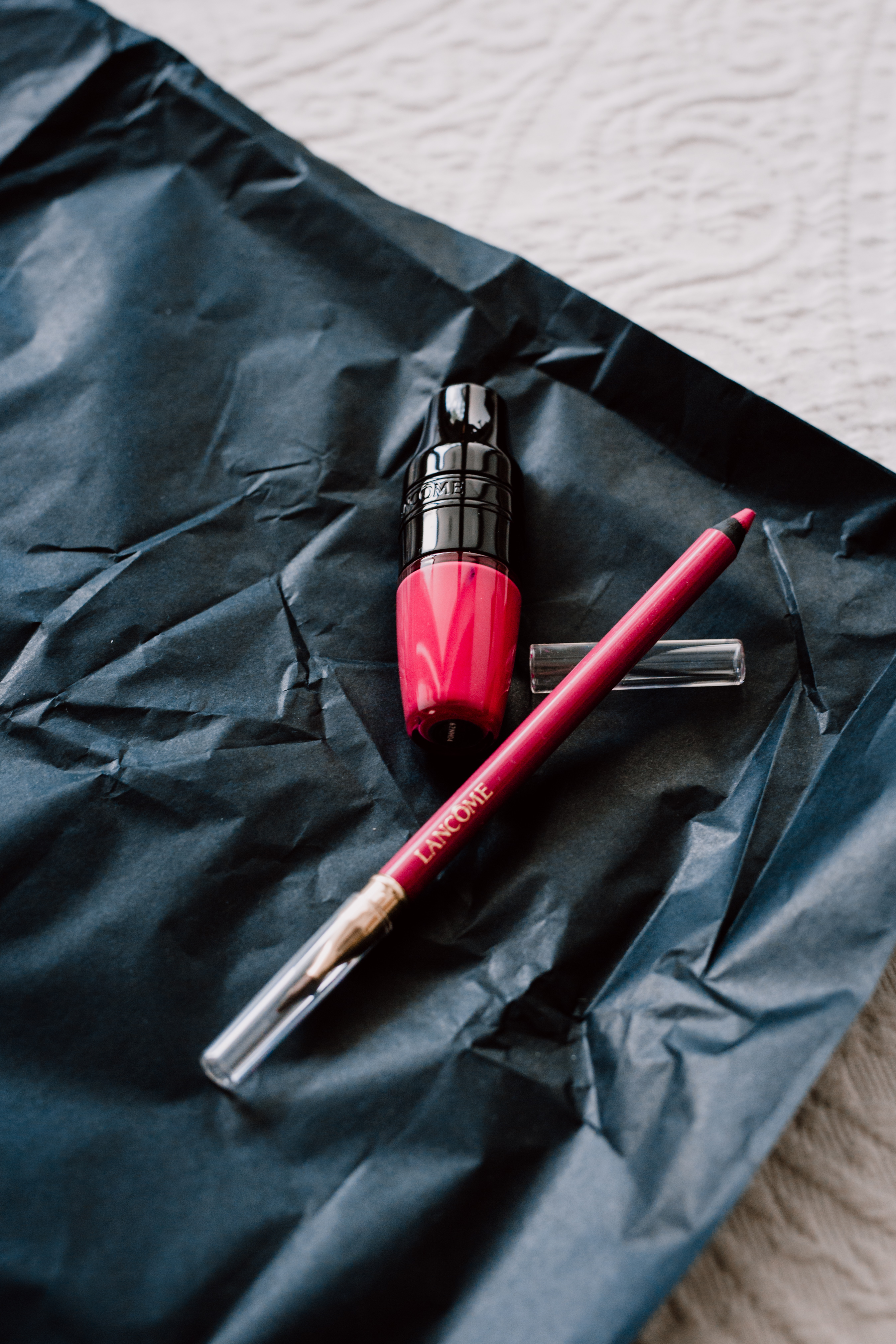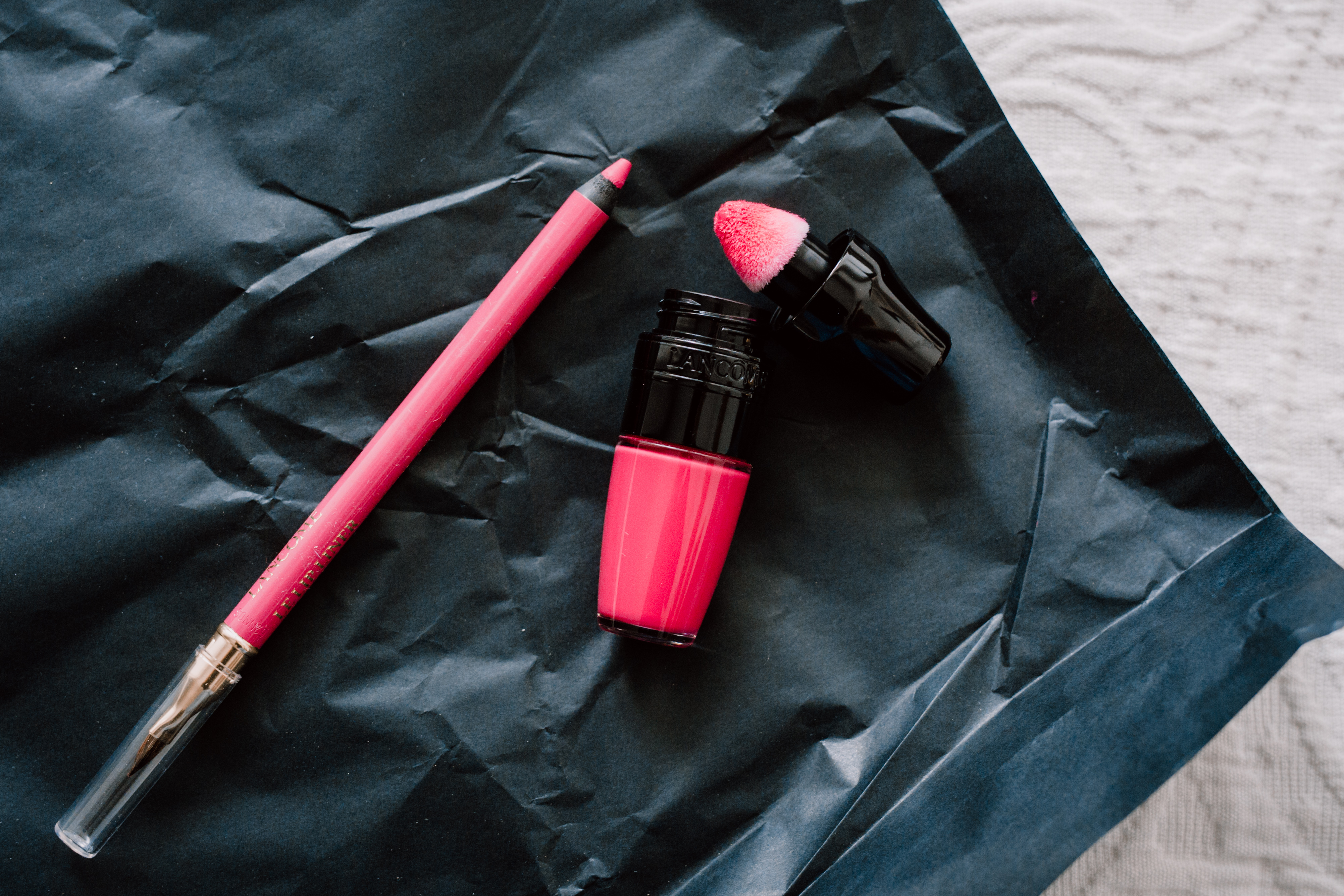 Lancôme Matte Shaker Liquid Lipstick (ca. 25€)
What it claims:
Finally, a matte liquid lipstick that wears comfortably without drying out your lips! A water-in-oil emulsion that's formulated with a patented Ultra Thin Film technology to deliver weightless texture and a second-skin feel without sacrificing intense color payoff. And it has Vitamin E for comfortable, non-drying wear. Its unique cushion sponge allows for maximum absorption of the formula to deliver a precise, soft application onto the lips, and buildable color that dries without smudging or transfer.
What I think about it:
If I had to name my favorite product I discovered in May, then this would be it. Seriously one of the best lipsticks I have ever tried! If you follow me on Instagram you're probably seen my raving about it on Instagram Stories already, or might have spotted it on my lips on some of my recent photos. If you're a lover of matte lipsticks that stay in place for a long time, the Matte Shaker is definitely for you! My absolute favorite color is "Pink Power": I usually always go for red tones, but thought I'd try something new – and I just love the warm pink shade of it. I highly recommend to use a lipliner with it though: I used Le Lip Liner by Lancôme (color: 378 Rose Lancôme, ca. 16€) to define my lips, and also colored the lips with it prior to applying the Matte Shaker. It prevents the lipstick from smudging and holds everything in place.
---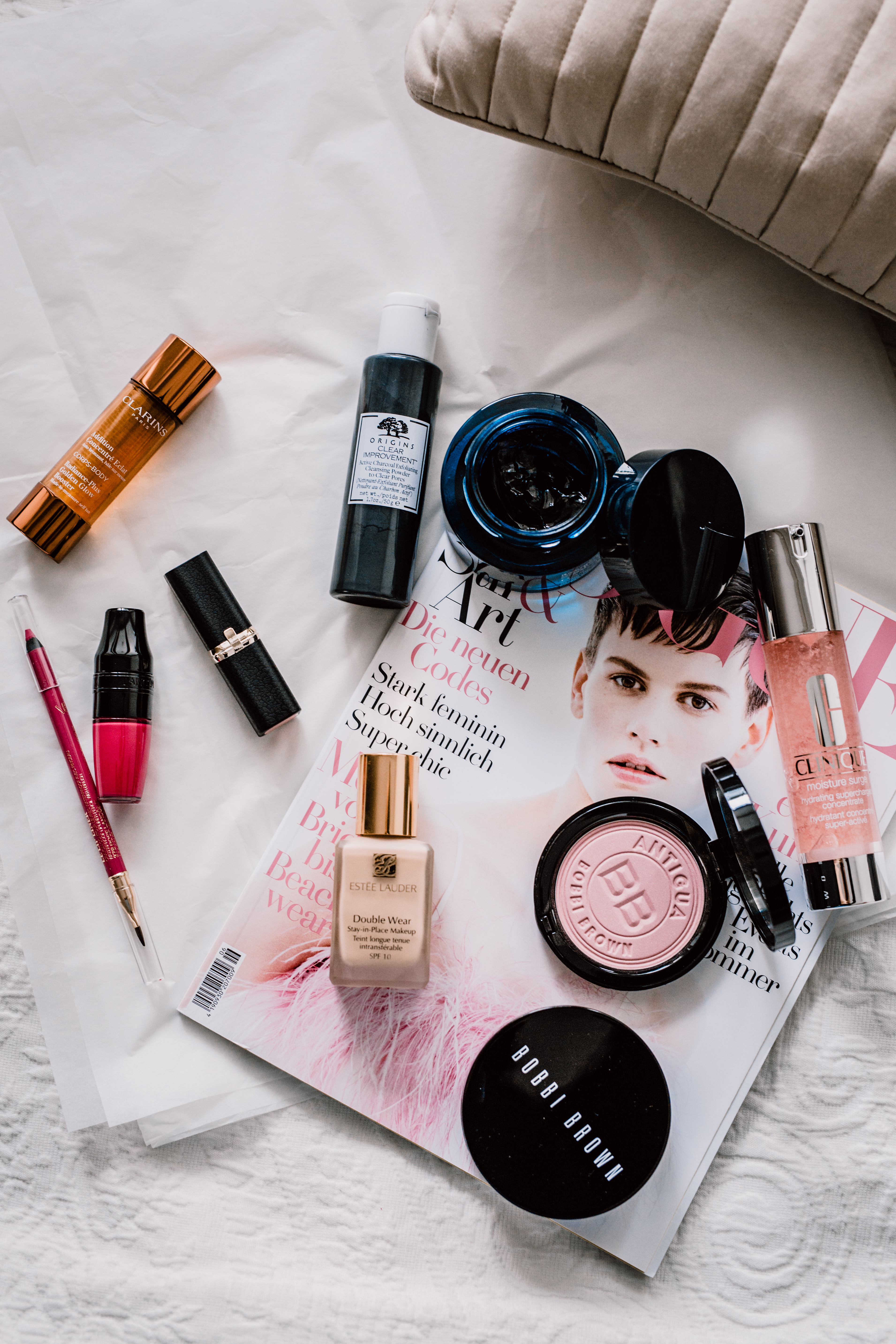 If you have any specific questions regarding the products, don't hesitate to let me know in the comments below ♥

*this posts includes PR samples