Guess what! I'm alive.
When the last blogpost over here was published 10 days ago, you either know something really bad must have happened, or the total opposite. Fortunately, the latter is the case this time. Do you know the feeling when there are so many things happening at the same time so you don't even know where to start, and instead of just starting somewhere you're feeling tired and decide to take a nap? That basically sums up my life right now. There is so much going on at the moment that I just don't know what to tackle first.
I've been told by all my married friends that I'll realize soon enough how much time preparing and planning a wedding takes up. First I thought it would be totally different for me… but of course they were right. It does take up a good amount of time. And as if getting married wasn't enough action for one year, we also just signed the contract for our new apartment and will be moving at the end of this month (eeeeks!!).  I'm beyong excited we finally found a new home which we will be able to furnish and decorate together. I've been wishing for a new place for over a year now and still can't believe this massive wish is coming true. I didn't have high hopes anymore that we'd be able to find something before getting married in September, but just when we decided to stop looking, the perfect apartment just popped up. I can't wait to show you more about it soon! So yeah – there's quite a lot going on at the moment, but as always I'm trying to trust the timing of my life and just be thankful for the little things in life. Like meeting one of my oldest friends yesterday evening before flying back home from Frankfurt who I haven't seen in ages, but we instantly connected again as if we've just met last week. Like her remembering your favorite fruit salad from the market around the corner, and getting it as a good-bye present before leaving to the airport. Like being healthy and able to work out, and feeling your body. Like being able to travel for work and discover new places. Like a big thunderstorm in the middle of the night. Like having the key to your new apartment on your desk and every time you're looking at it you can't help smiling. Ahhh life is good people! I hope you all have a thousand reasons to agree.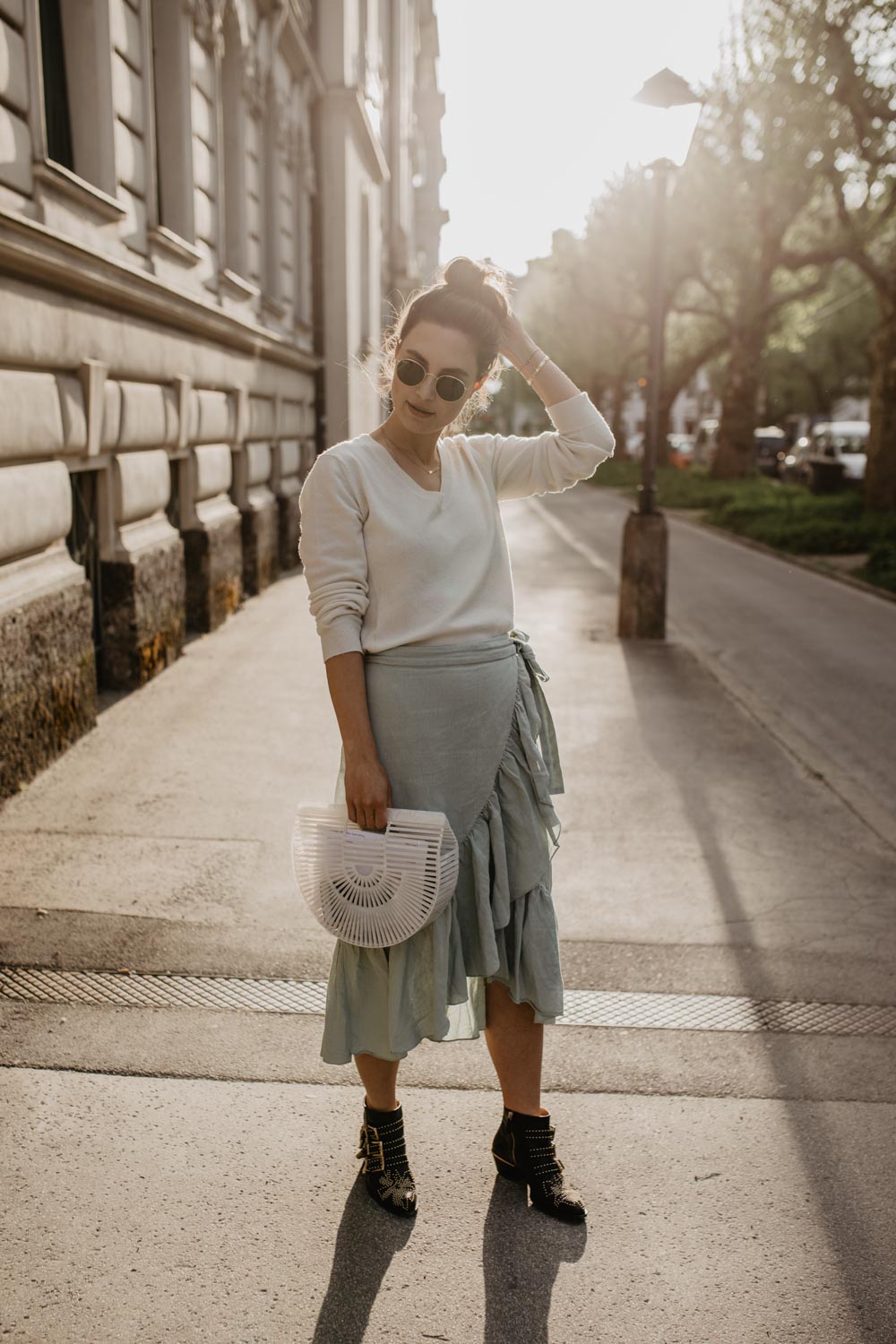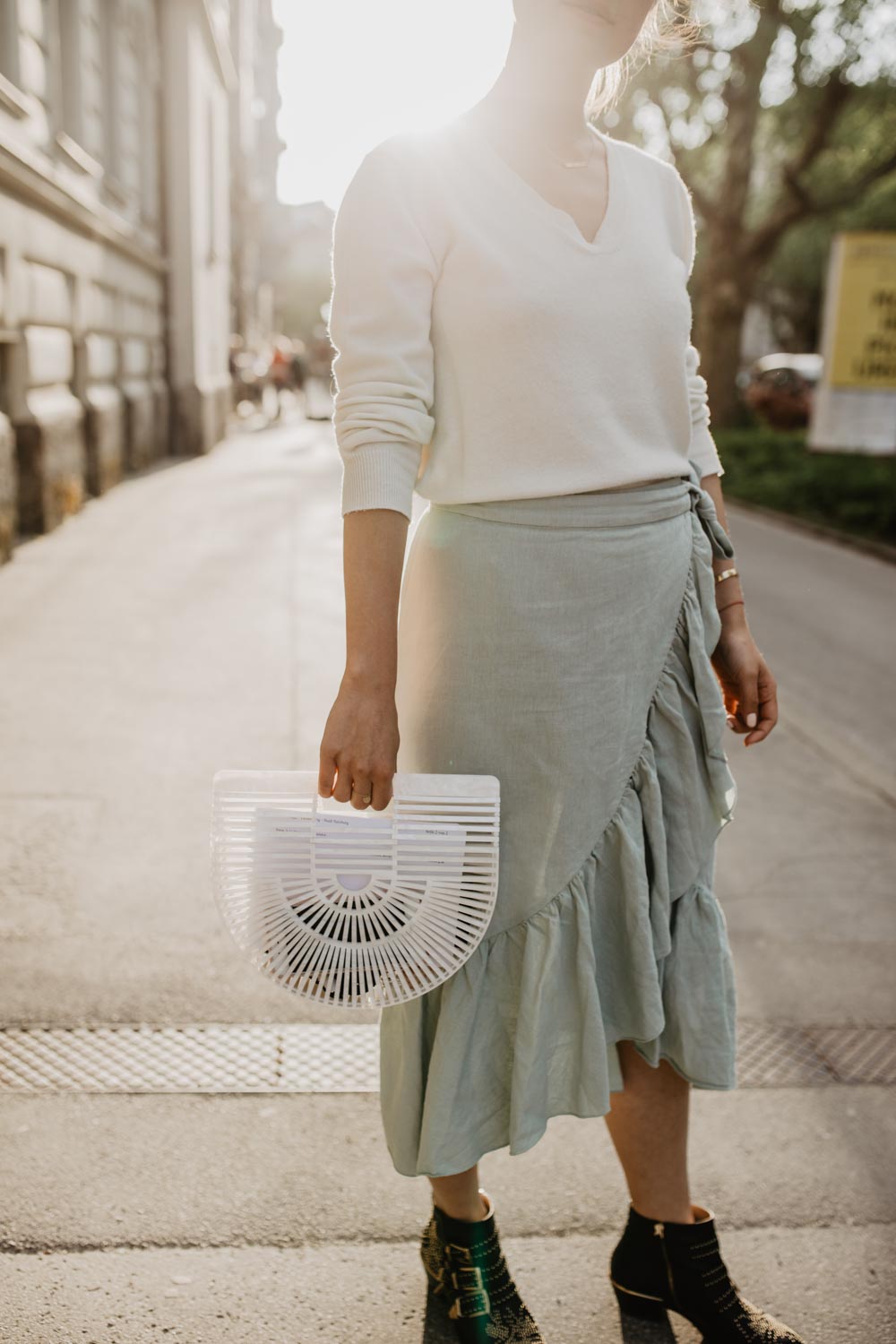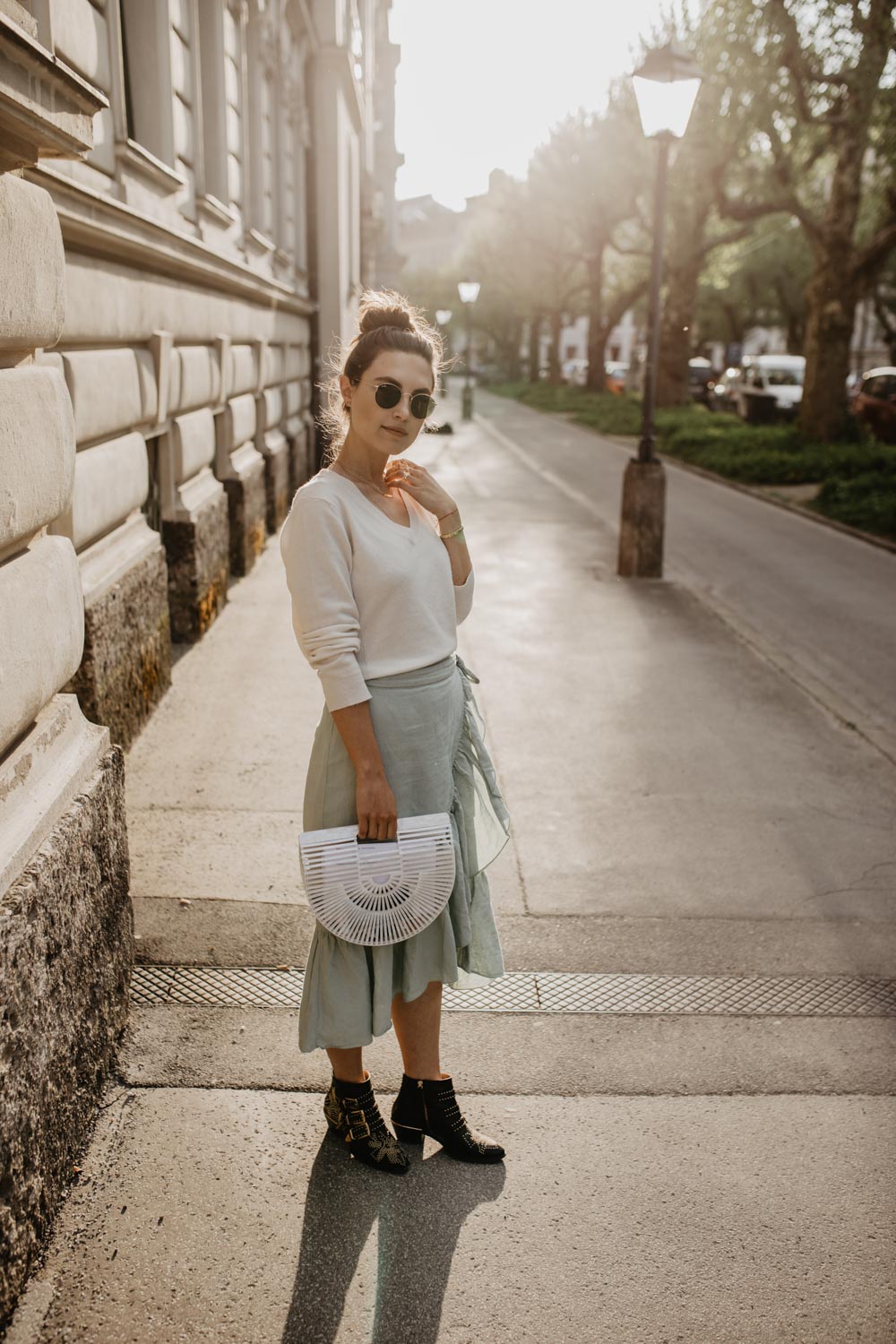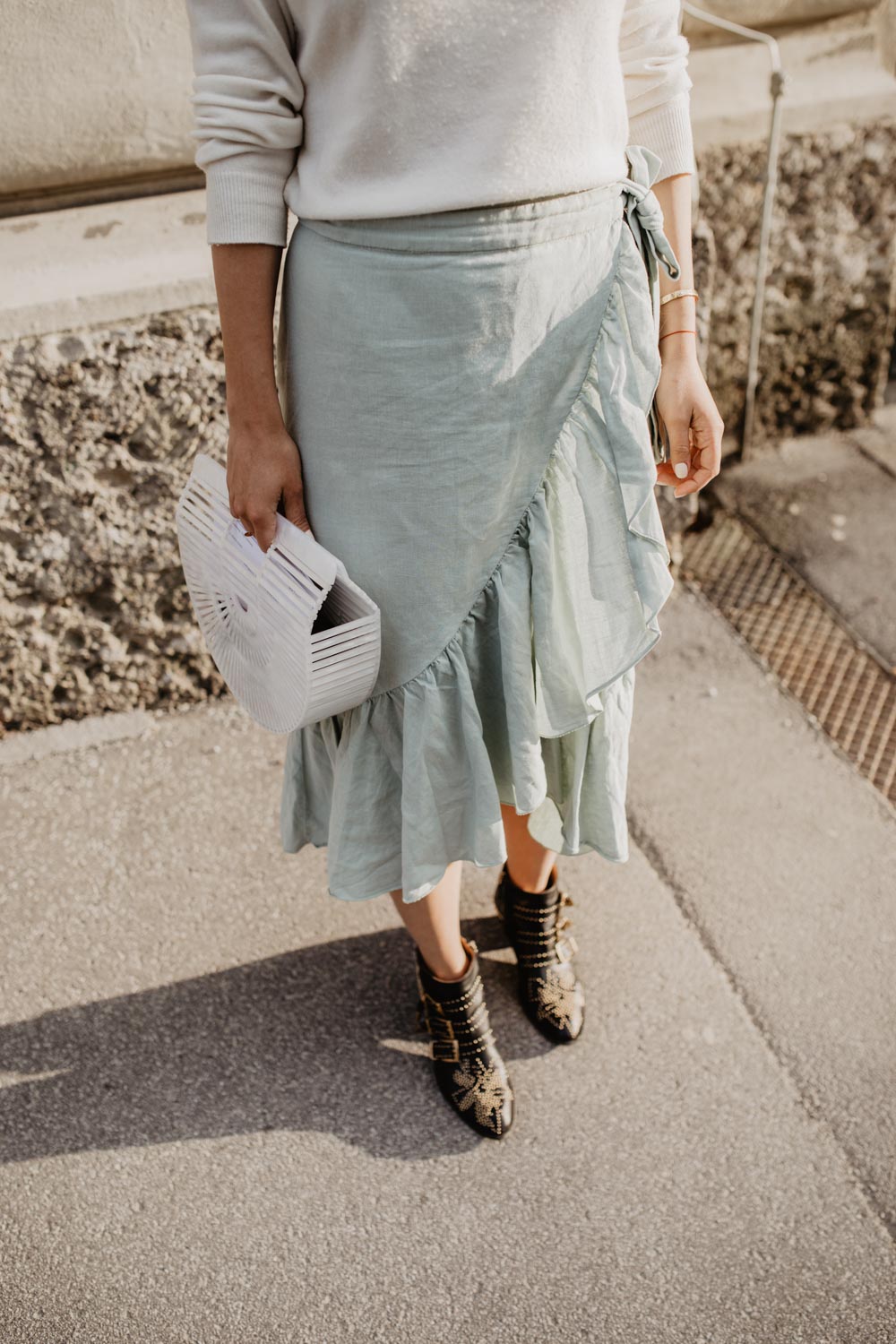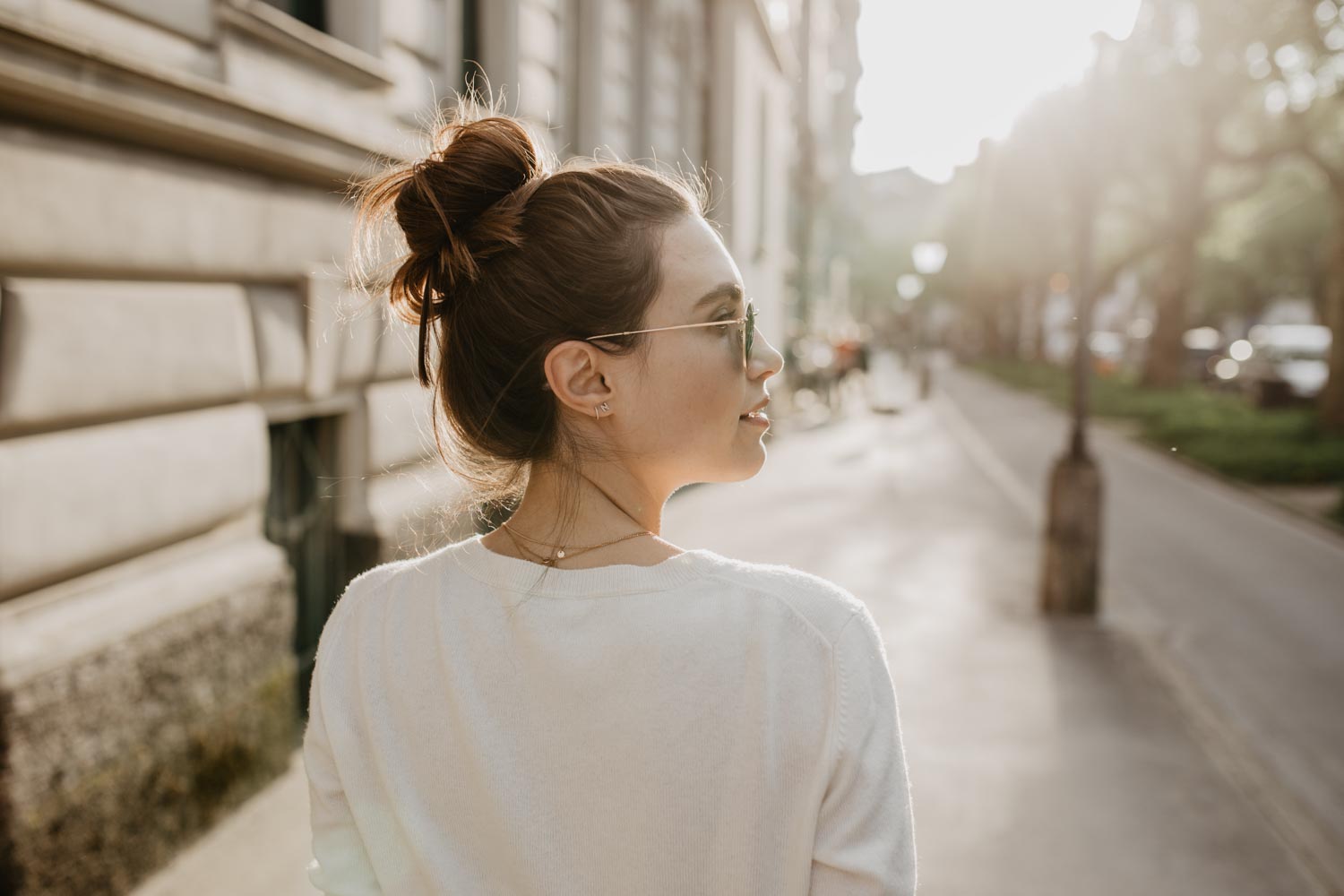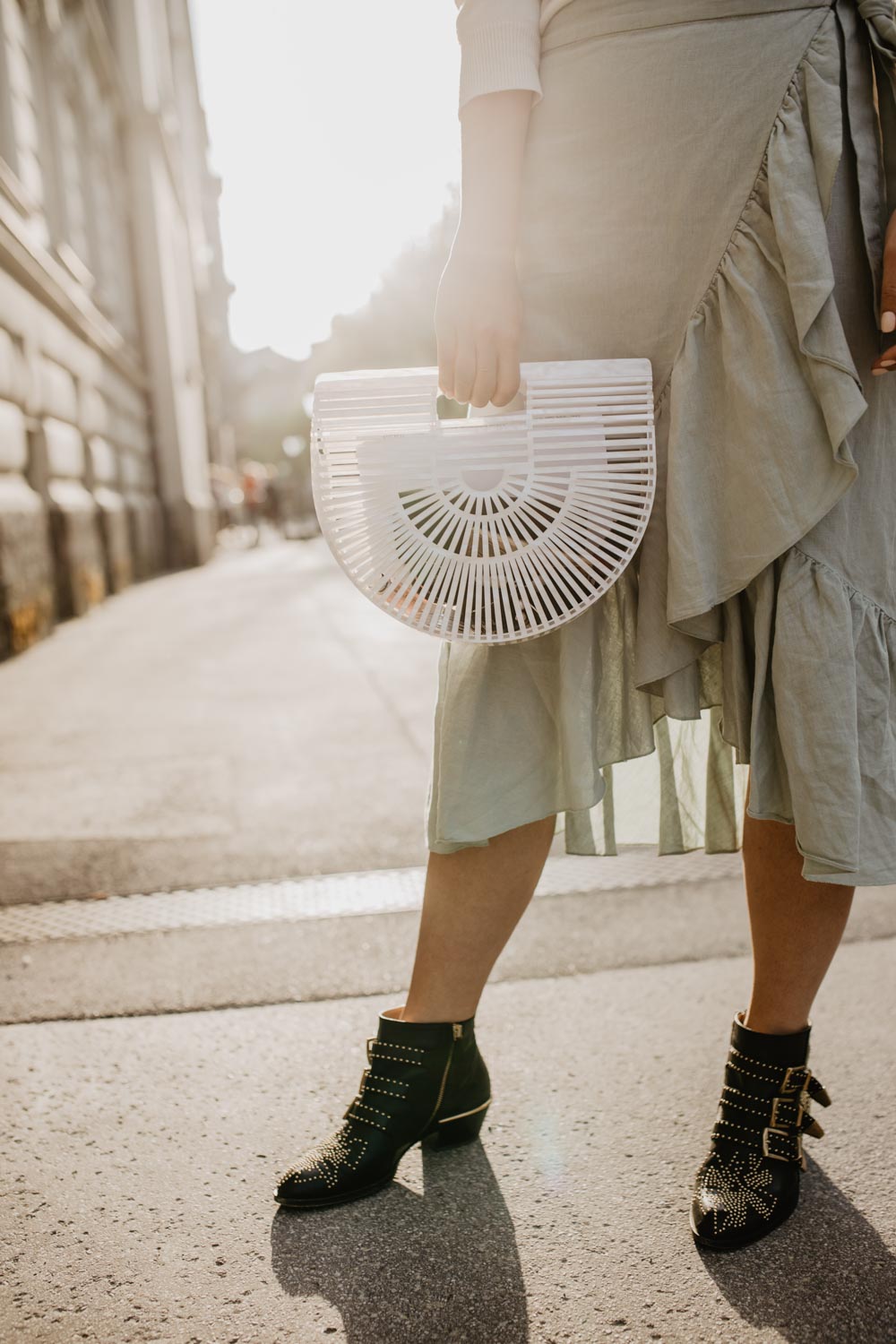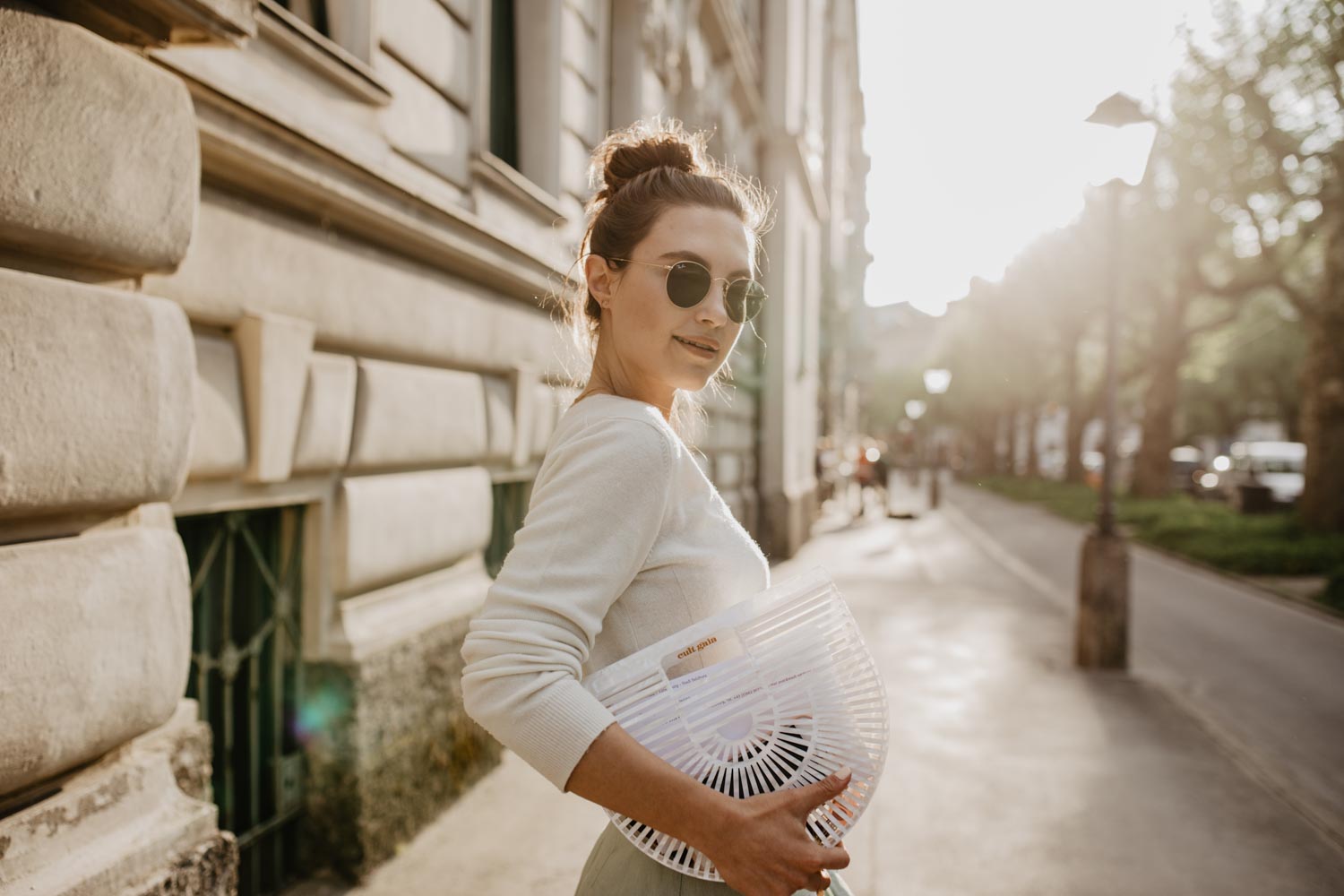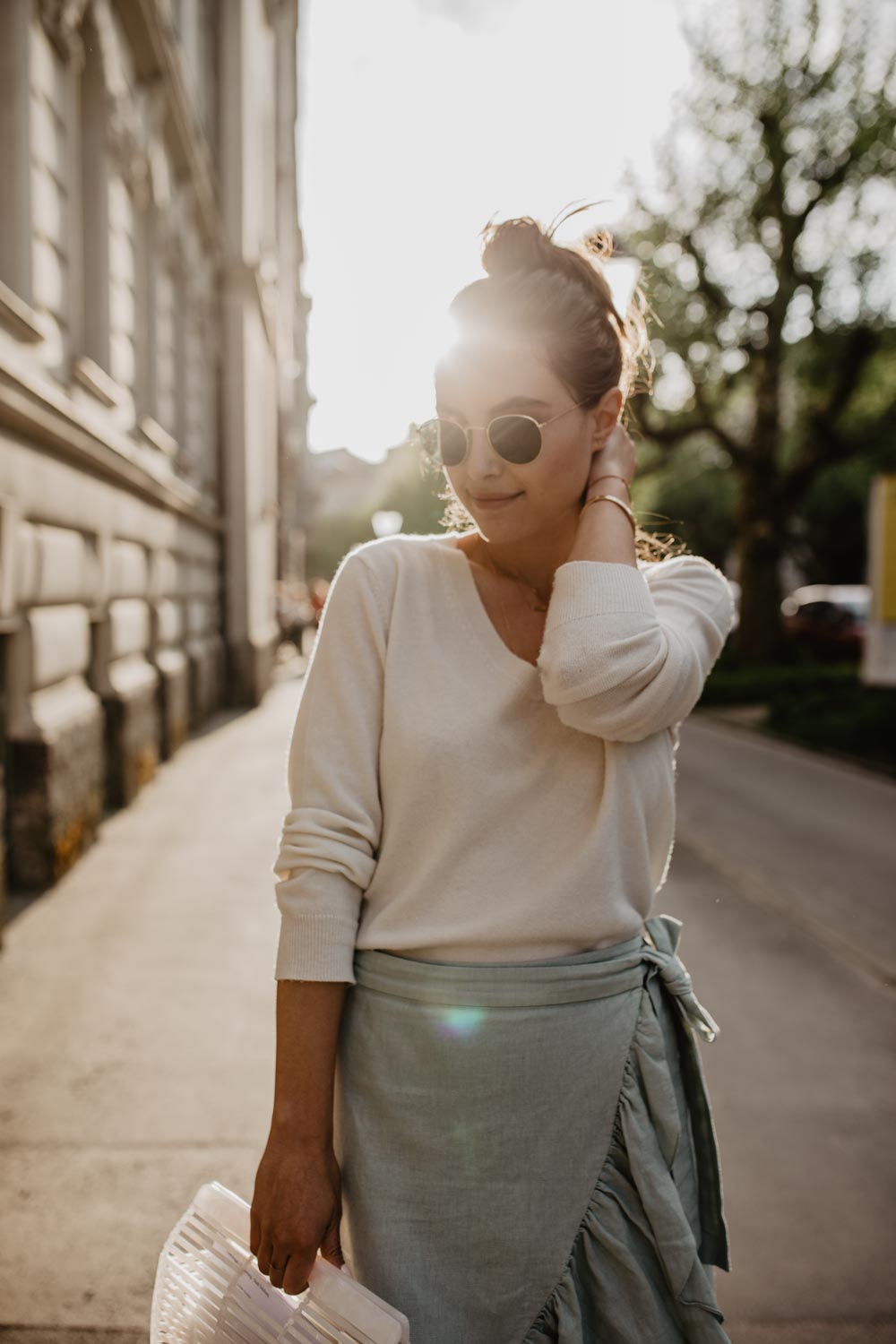 ---
Zara skirt (old, similar here) // Closed sweater (similar on sale) // Cult Gaia bag (pre loved version here) // Chloé Susanna boots  // Ray Ban sunglasses
Shop the look: