New in: Hello Miss Chloé Drew
As much as I love playing around with fashion and adjusting it to my current mood, I think at this point in my life I have found my style and it's time to put together my capsule wardrobe. Meaning: Investing in pieces that I know I will be wearing over and over again. I'm in my mid-twenties now, I have worked for some years, I have a job that pays okay-ish and what's most important: I'm independent. When I was a student I was lucky enough to have my parents' financial support while I was also working next to studying. However, buying a bag that is worth a month's rent simply was no option. Now that I'm in charge of my own finances, I do enjoy it very much to fulfill myself some little dreams occasionally. My Dad often used to tell me this one sentence when I was little: "Nothing is more satisfying than spending the money you've worked hard for." And yes, how right he was indeed!
When it comes to buying investment pieces, what's most important is versatility and quality. Before I'm investing in a piece, I'm trying to think of at least five occasions to wear it to. If I can't immediately come up with those five occasions, the piece failed the test. That's essentially the problem why I don't have any "investment" high heels in my wardrobe yet – just because I know myself well enough to be sure I'd always rather pick the flats instead of the heels. Sometimes, those investment pieces can be quite pricey though – hence the word "investment". But if you know you will wear that piece on a regular basis for the next couple of years, it might be worth the splurge.
Another very interesting approach when it comes to shopping investment pieces / designer pieces is the so-called "cost per wear method", which I've first read about on The Daily Dose. This method suggests having a simple calculation in the back of your head when shopping: If you buy a sweater for 30 €, but you will only be able to wear it 3 times before it's washed out or you don't like it anymore, this piece will have cost you 10€ per wear. But if you for example buy a sweater for 100€, that can be worn a lot more than a few times because it's great quality and you know you'll love it, it will be a lot cheaper per wear in the end.
Anyways, long story short: I've splurged a little during Black Friday and treated myself to an early Christmas gift. I've been eyeing the Chloé Drew bag for years, and secretly knew my next bag had to be this one. Initially I wanted to have it in black, and it even was in my shopping basket already… but when I went to get my credit card, typed in my details and hit the "buy now" button, of course the bag was already sold out. A bit sad, and probably also a bit grumpy, I went for my second favorite color and bought the Drew bag in "Motty Grey". I thought I'd just look at it and if I didn't like it, would just send it back. When it finally arrived a few days later, it was love at first sight and after trying it on with my grey and beige jumpers, I knew it was a keeper. So here it is – the newest member in my wardrobe family: Miss Chloé Drew.
The happy end.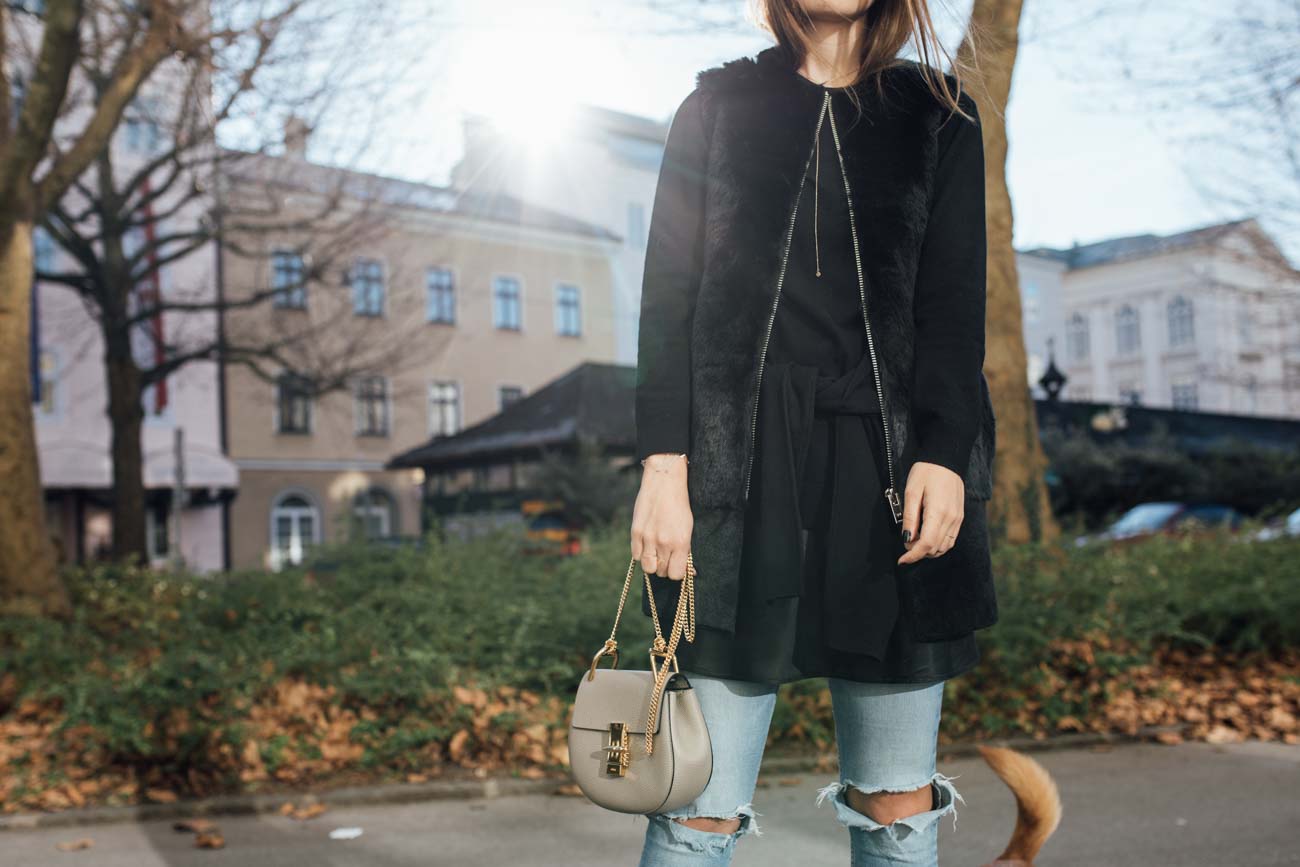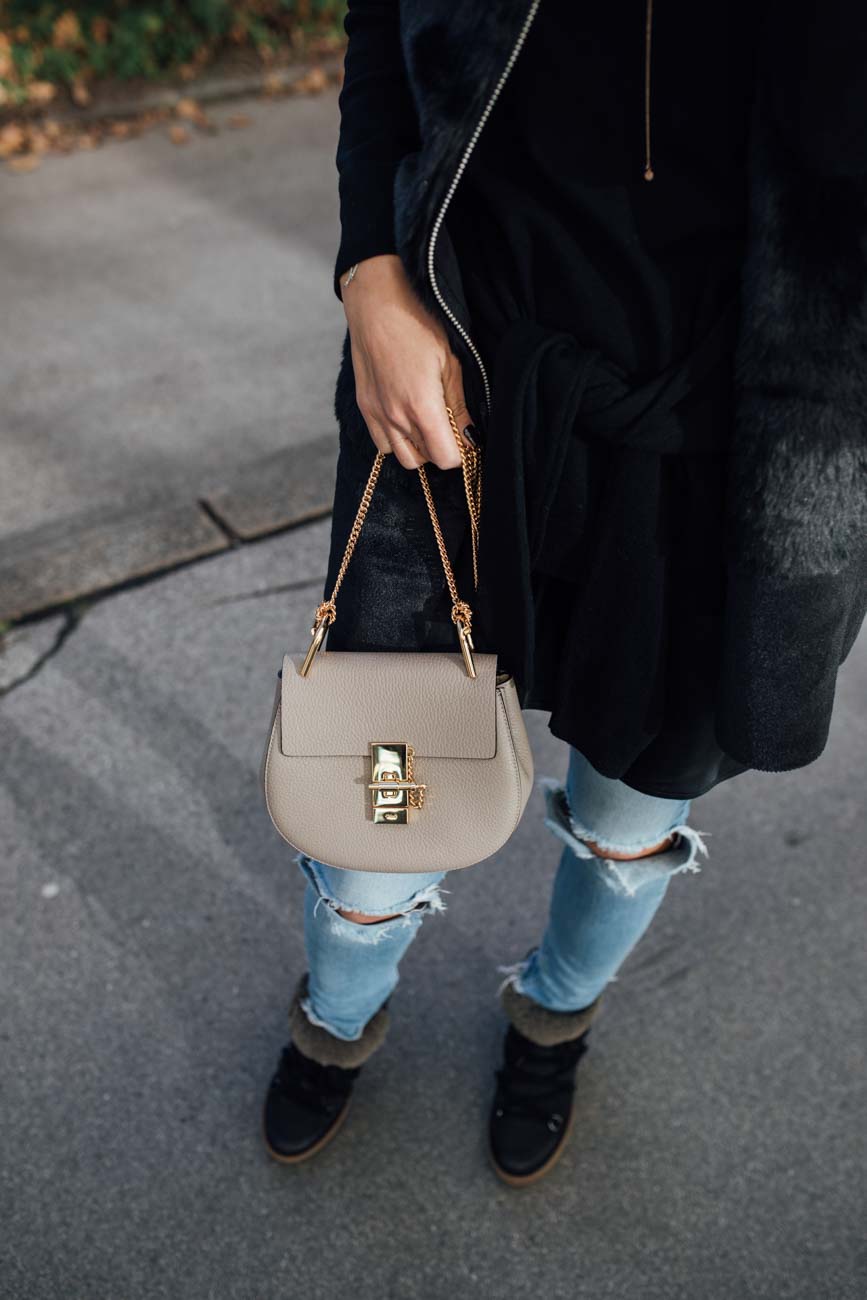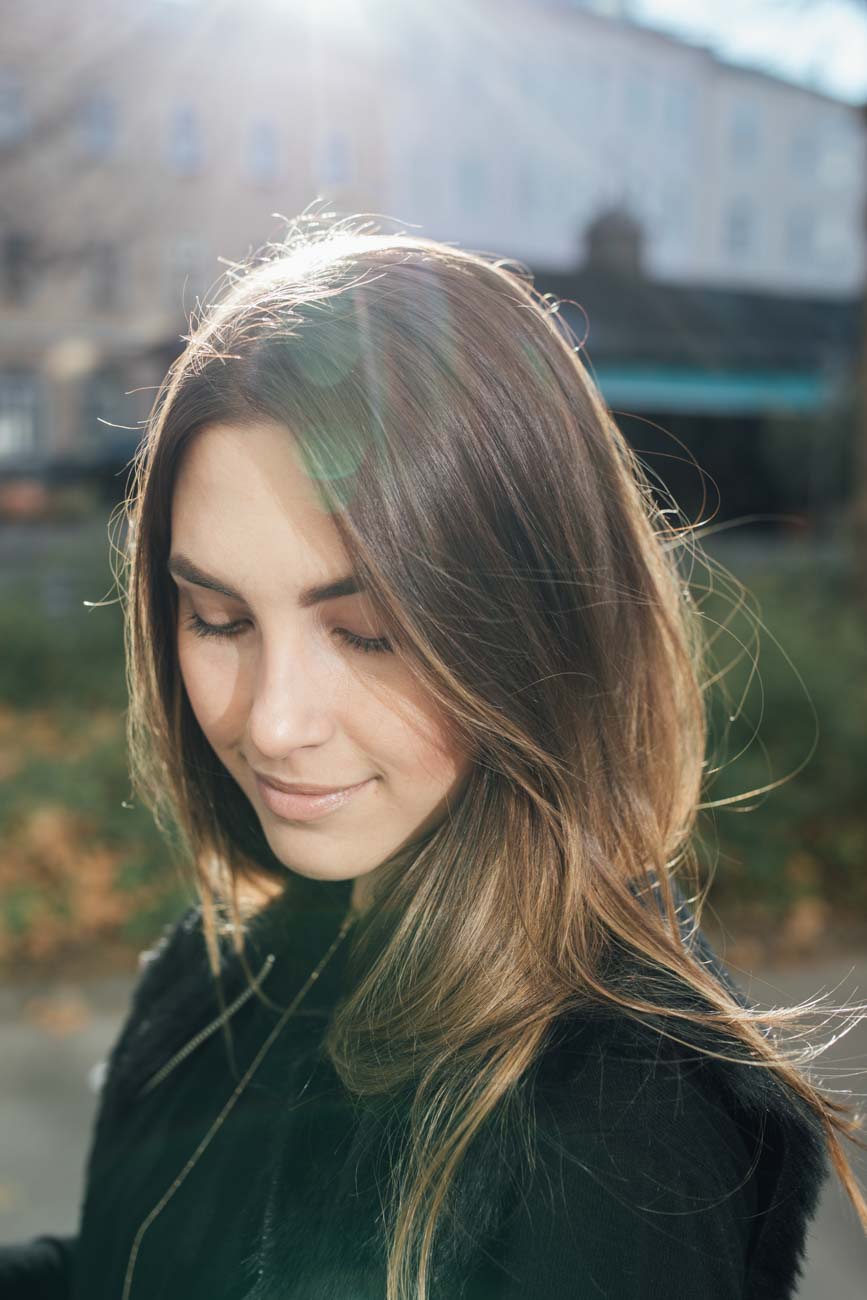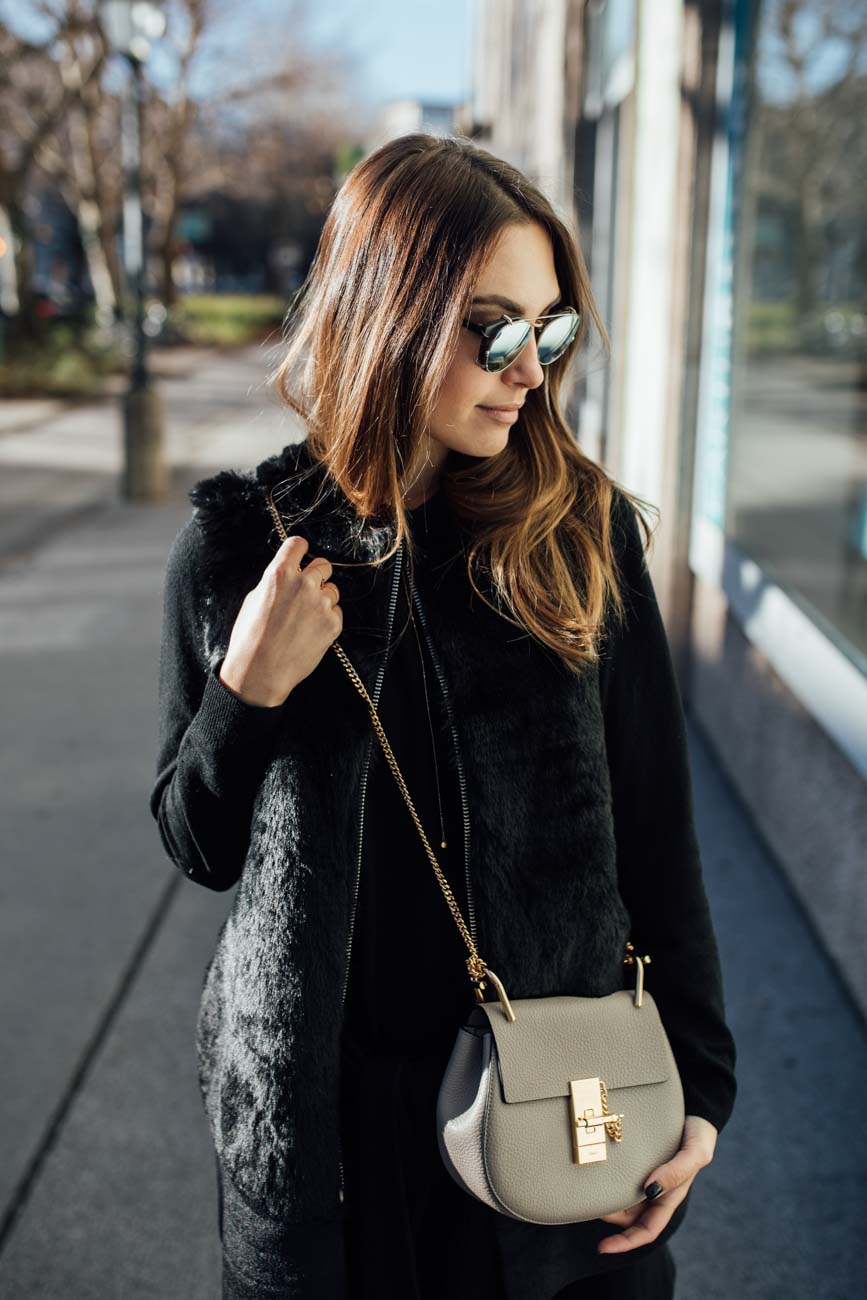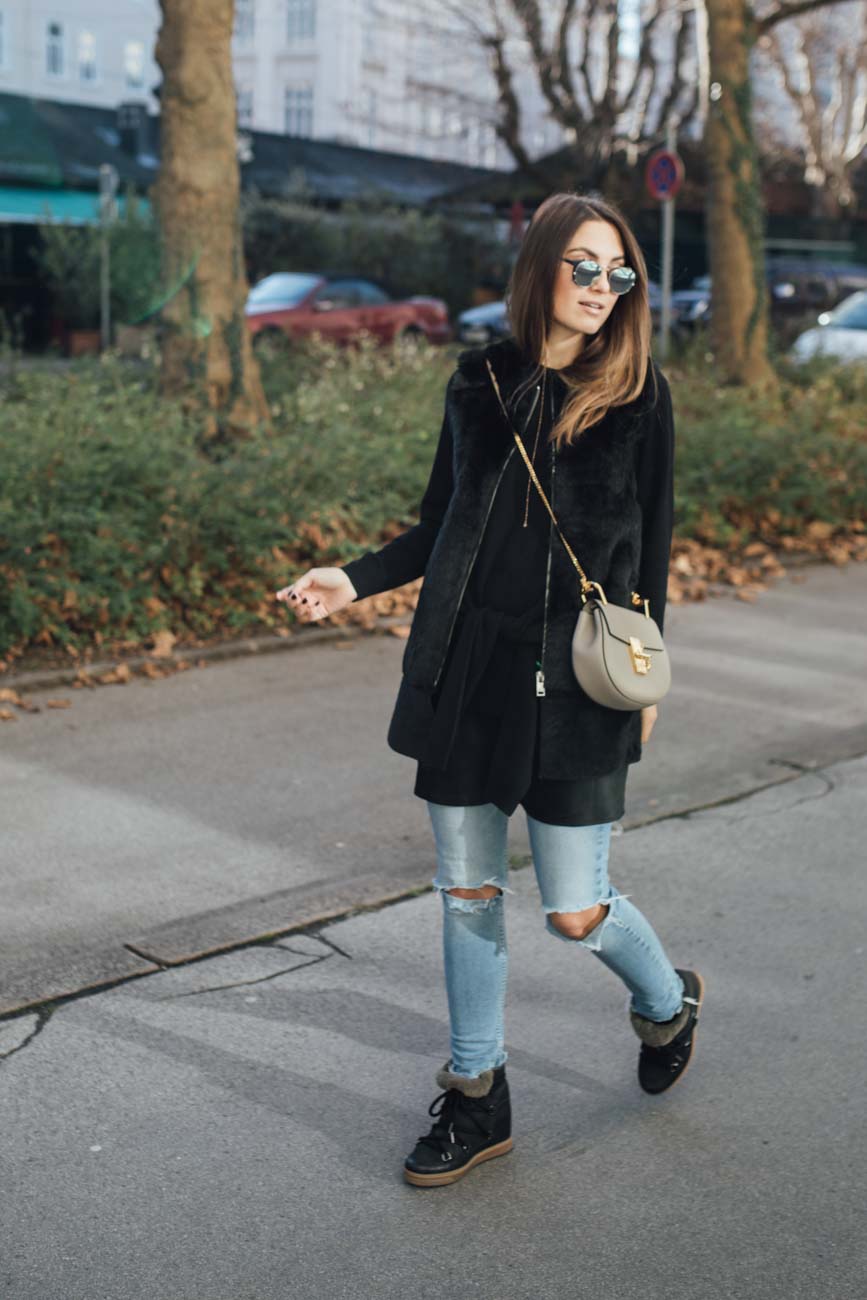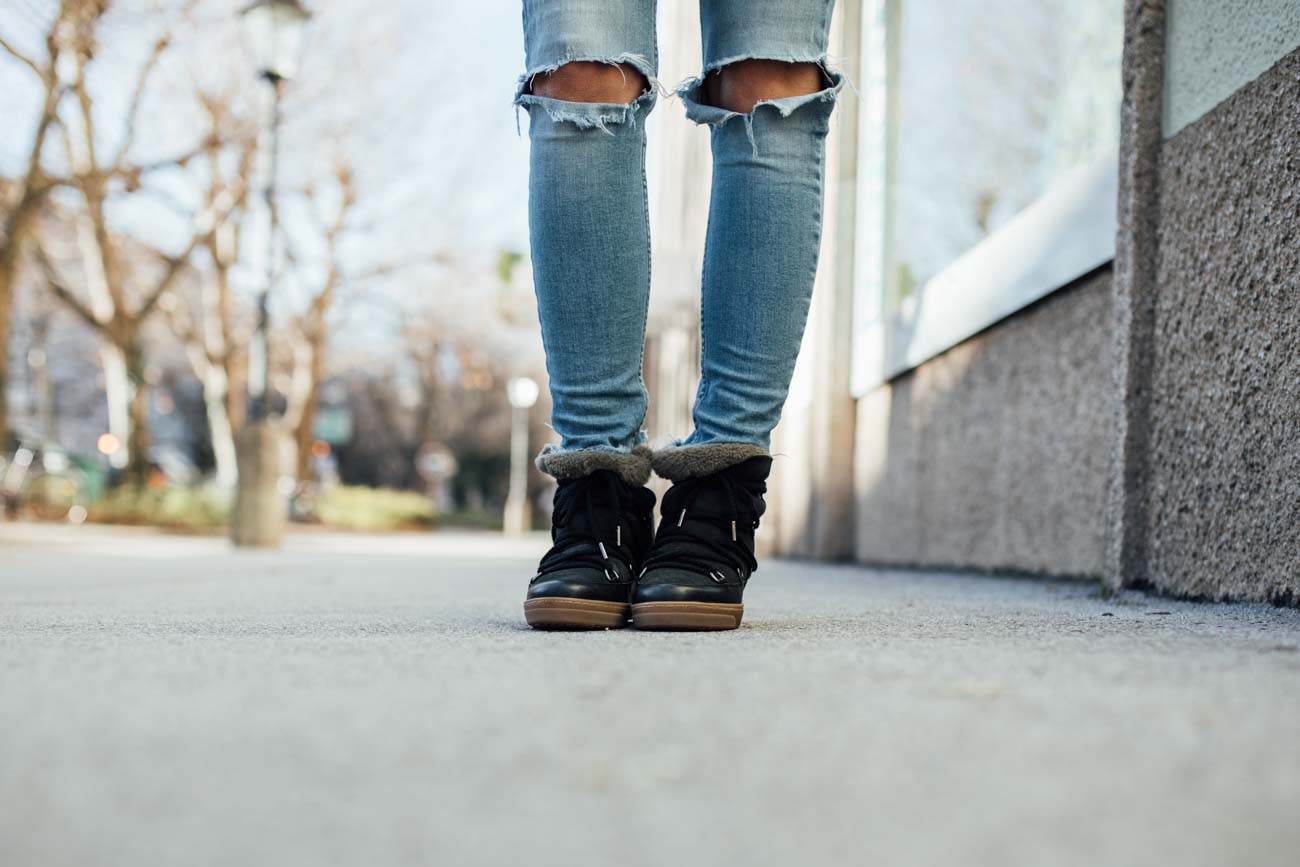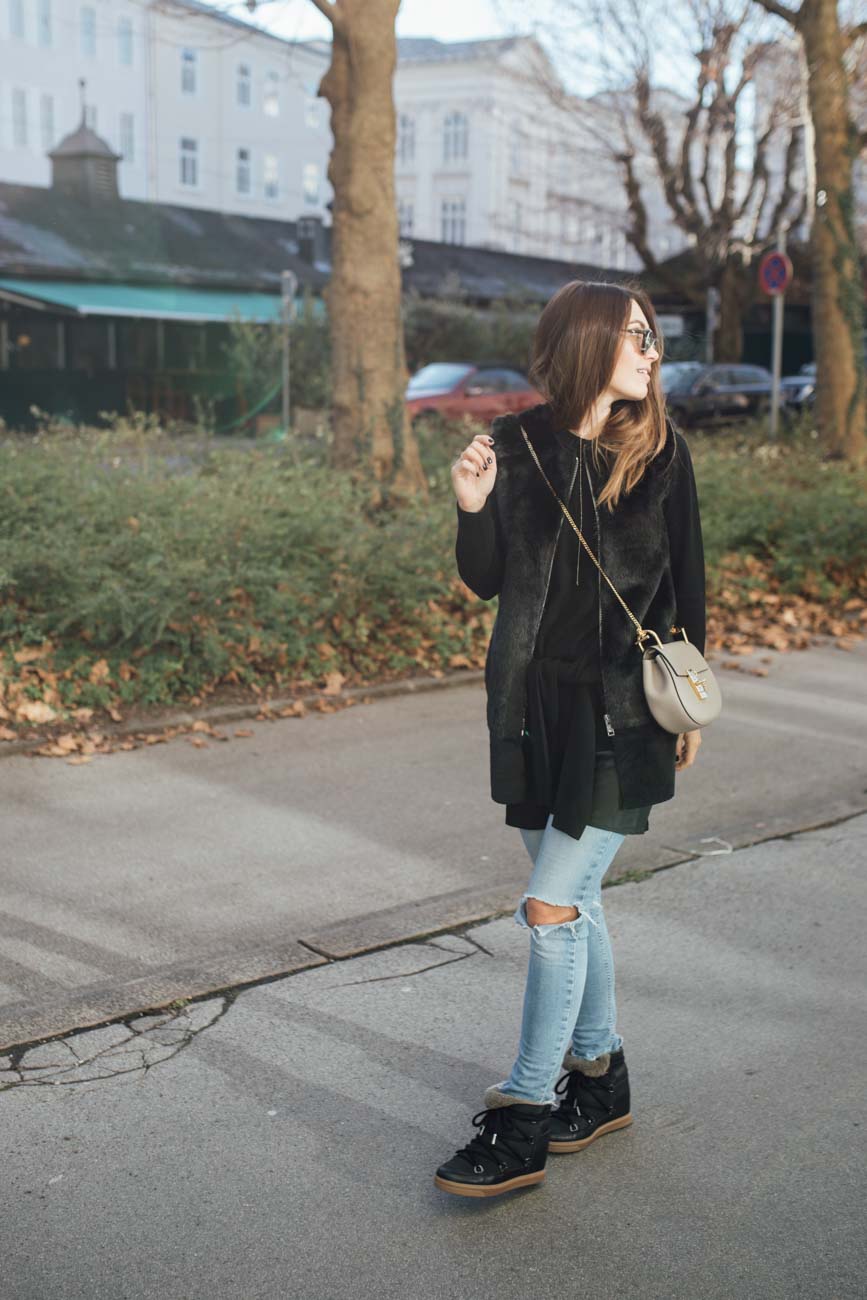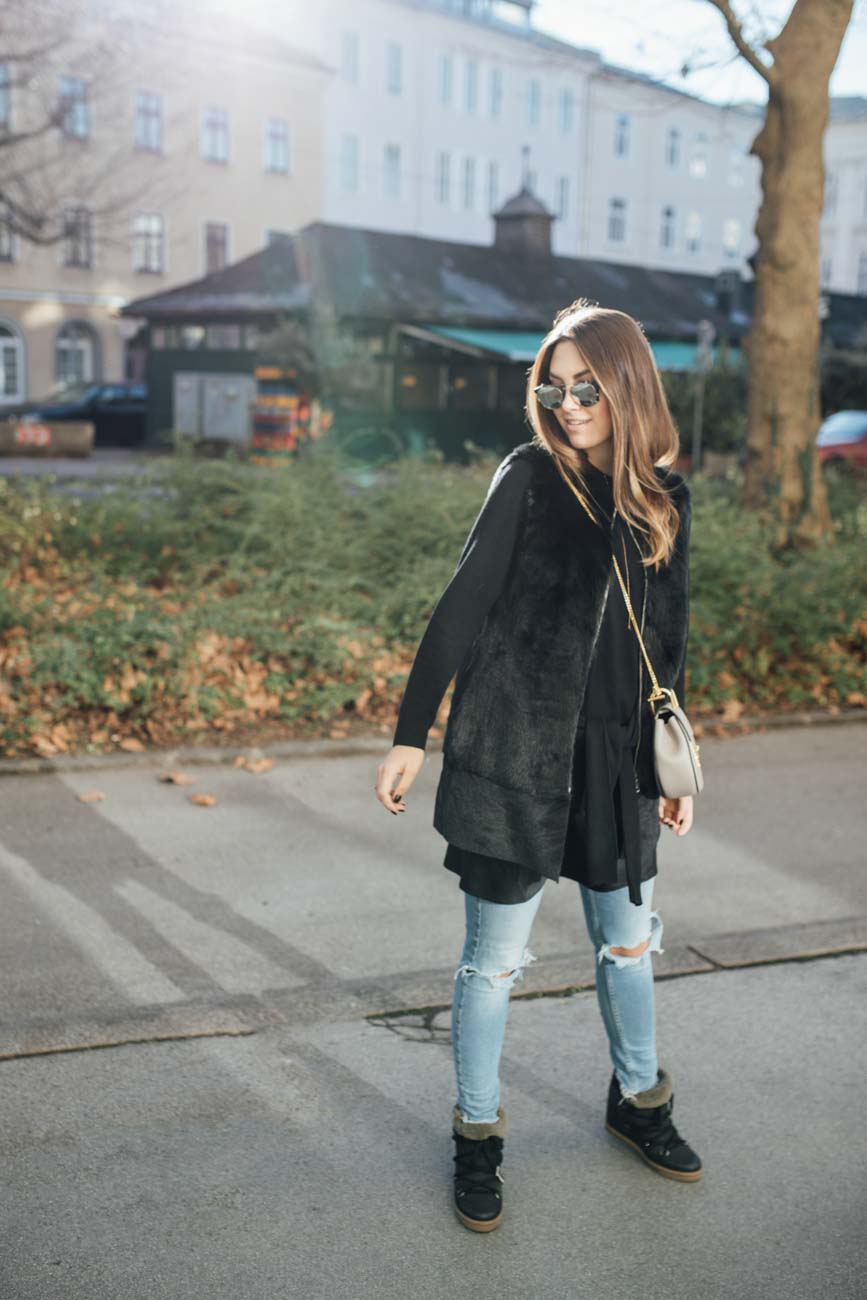 ---
CHLOÉ – Drew Bag in Motty Grey
MANGO – faux fur vest
SANDRO PARIS – sweater (on sale!)
INTIMISSIMI – slip dress
ZARA – jeans (old), very similar here
ISABEL MARANT – Knowles boots
KYME – sunglasses