How to avoid stretch marks during pregnancy
I've never been more impressed by my body than during pregnancy. Sometimes, when I'm in the bathroom just before I take a shower or bath, and catch a glimpse of my own reflection in the mirror, it really hits me: I'm growing new life inside me. My body is making this possible! Isn't that crazy? I know it seems to be the most natural thing in the world, but it still astonishes me every time I think about it.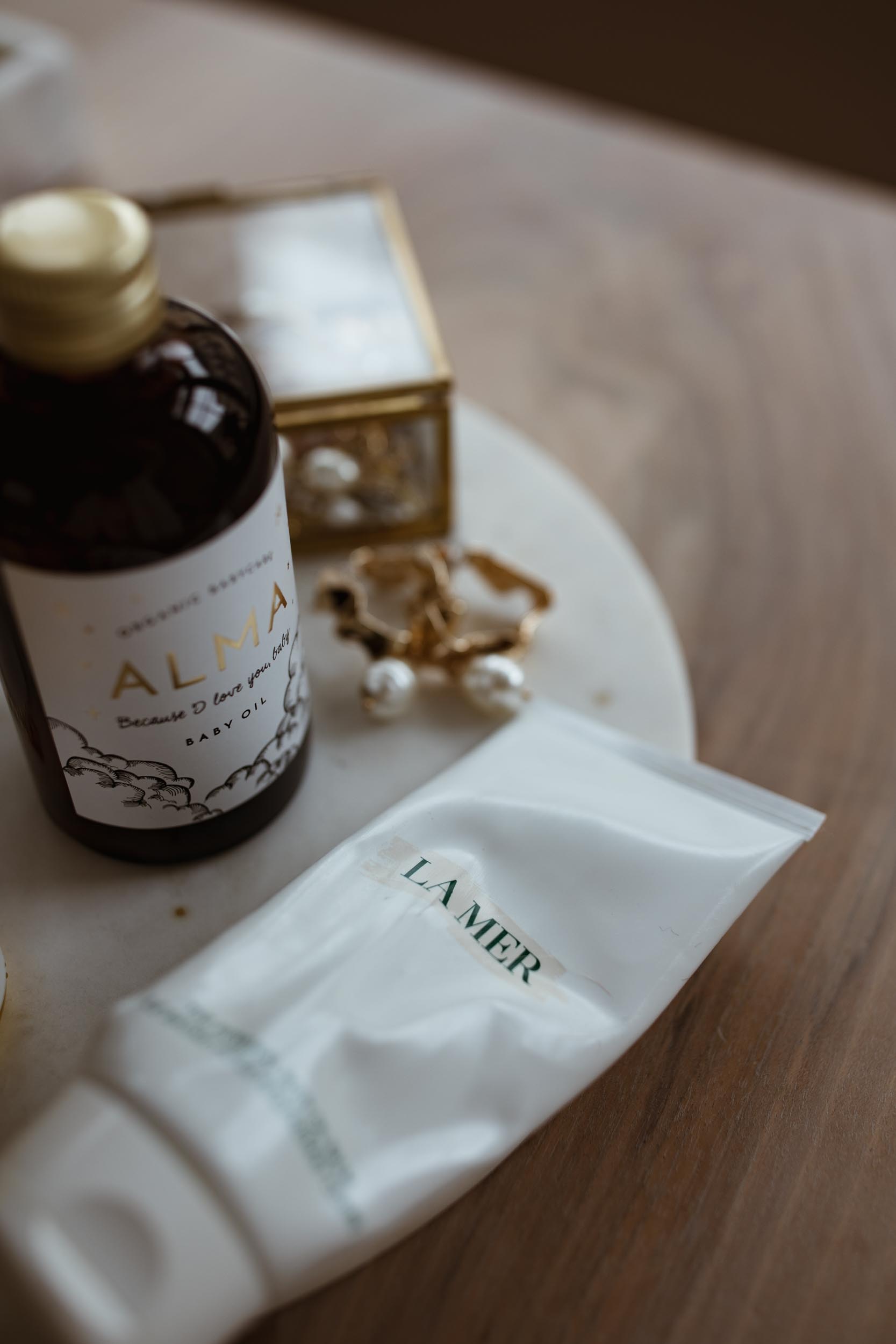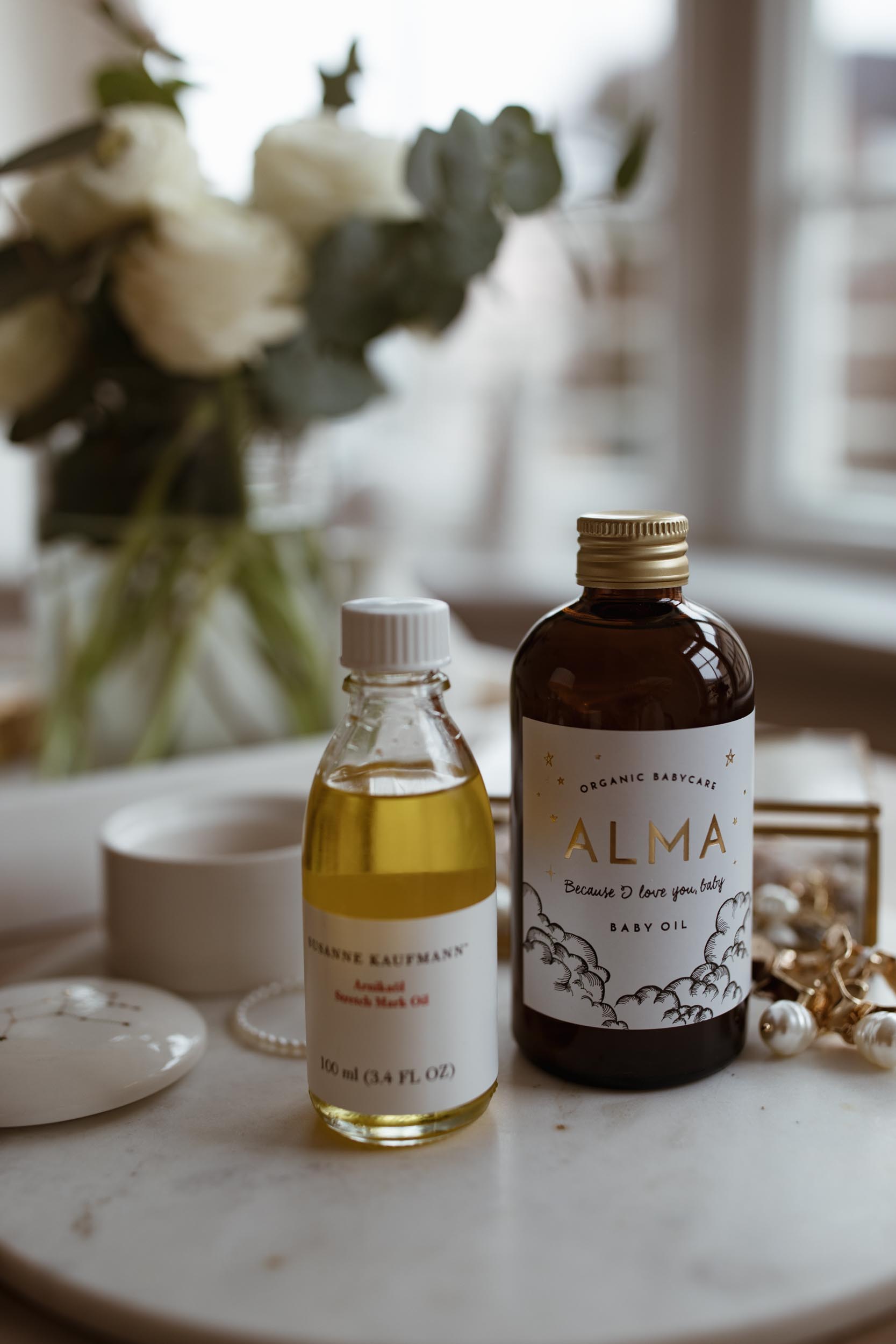 Whit this being said, a woman's body obviously has to go through lots of change during pregnancy to make all of this possible. We are not just mentally preparing for our little ones to arrive, but also physically we are preparing to nurture and love our babies the best way we can.
That's exactly why pregnancy is definitely a time in our life when we deserve some extra TLC. Whether that might be a visit to the spa, a massage every now and then, an appointment at the hairdresser – or the simple things you can treat yourself to at home, like a relaxing bath or caring body oil.
Because let's face it: Our growing bumps and maybe even bigger boobs are lovely, but truth be told – there are definitely days I look at my body and almost don't recognize myself. Swollen feet, some extra curves in places I'd maybe rather not want to be too curvy, dry skin and stretch marks are also part of pregnancy. And while this is all okay and nothing we should stress about, it's still good to know some little helpers that make us feel as good as we can in our own skin, right?
One of the things my Mom religiously told me since I was a teenager was to moisture my skin and take body care as seriously as skin care. Her mantra to that day literally is: Moisturize, moisturize, moisturize.
I've always taken body care very seriously, but since I found out I was pregnant, I feel the need to take care even better care of myself and my body. There are only a few things that are in our own hands during pregnancy, because our bodies basically do all the work on their own. But making sure we're giving our bodies the right food and nutrients, drinking enough water each day, breathing lots of fresh air, getting some rest when we need it and taking care of our skin are the things that are completely up to us.
I've tried lots of different body care products these past five months of pregnancy and gathered my favorites for you, including some tipps on how to avoid stretch marks, which have been recommended to me by a midwife:
Eat a healthy diet: A great first step towards preventing stretch marks during pregnancy is maintaining a healthy diet rich in fresh fruit and vegetables, whole grains, lean protein, and prenatal vitamins to fill in nutritional gaps.
Stay hydrated: Drink lots of fresh water and unsweetened teas to keep your body moisturized from inside out.
Moisturize your body twice daily: Keeping the skin hydrated during pregnancy is key. We are used to applying moisturizer to our skin and neck twice a day, but during pregnancy, hydrating all parts of our body that are likely to stretch (such as belly, chest, hips and thighs) is the best way to support our expanding skin.
Exfoliate your body once a week: To get the most from your moisturizer and body oils, be sure to exfoliate your stomach, hips, thighs, and chest once per week. Exfoliating removes the dry and dead skin cells that may prevent your skin from soaking up your moisturizers properly. Exfoliation also promotes the growth of new skin cells which can help to keep your body stretch mark-free.
Masssage your skin: Moisturizers only take a few minutes to apply. But if you take just 10 more minutes to massage these products into your skin, you can supercharge your body's stretch mark prevention potential. Simply use your hands and fingertips to gently massage the cream or oil into your skin using gentle pressure and small circular movements.
My favorite pregnancy helpers:
Two other products I found to be very calming and nourishing for my skin are almond oil (which I buy in big amounts at my local pharmacy) and plain coconut oil (which you can get at the supermarket).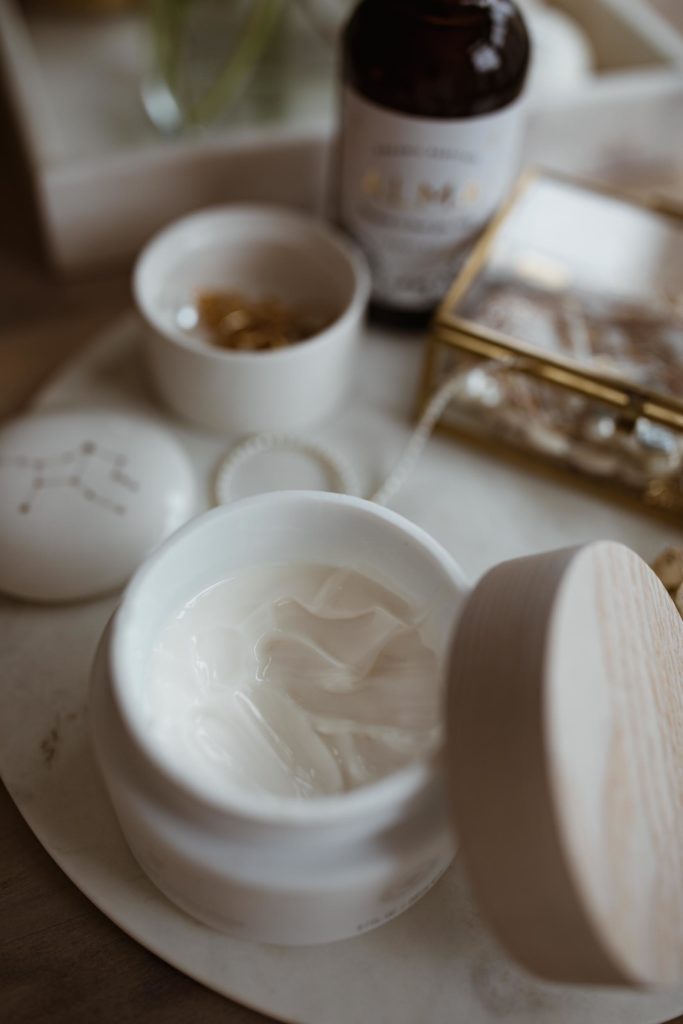 What are your favorite body care products during pregnancy, and did you find anything that worked particularly well for yourself? I'd love to read about your recommendations in the comments!