How To Wear: Velvet
Ever touched velvet and couldn't stop doing so? Me, literally every time. Velvet is a texture that has fascinated me ever since. Starting off with the little velvet bows my Mom used to pin into my hair (which of course never stayed there for long), followed by the old chairs covered in velvet my grandmother used to have (which I inherited form her and are currently in my parents' garage, just waiting for their revival once we find a bigger apartment).
Long story short: I love velvet. Until this very day I can't pass by a velvet cushion, behold a velvet curtain (!) without touching it. There is just something magical about this fabric that makes me utterly happy and excited.
You can probably imagine how happy I am that velvet has a big comeback this year and is a stylish element to work into your wardrobe this season. You'd assume it's not an "everyday" fabric, but with a few tricks, it absolutely is!
The best thing about it: You can tune it up and down, just as you need it. For example: Velvet pants paired with chic pumps make a great outfit for a dinner party or night out. Take the same pants and wear lace up boots and some heavy knit with it, and you're dressed for a day at the office or running errands in the city.  Either way – get your hands on a daring piece of velvet and give this trend a try. It's the most touchable one this season. Also, I'm still trying to talk Patrick into getting a velvet lounge… wish me luck!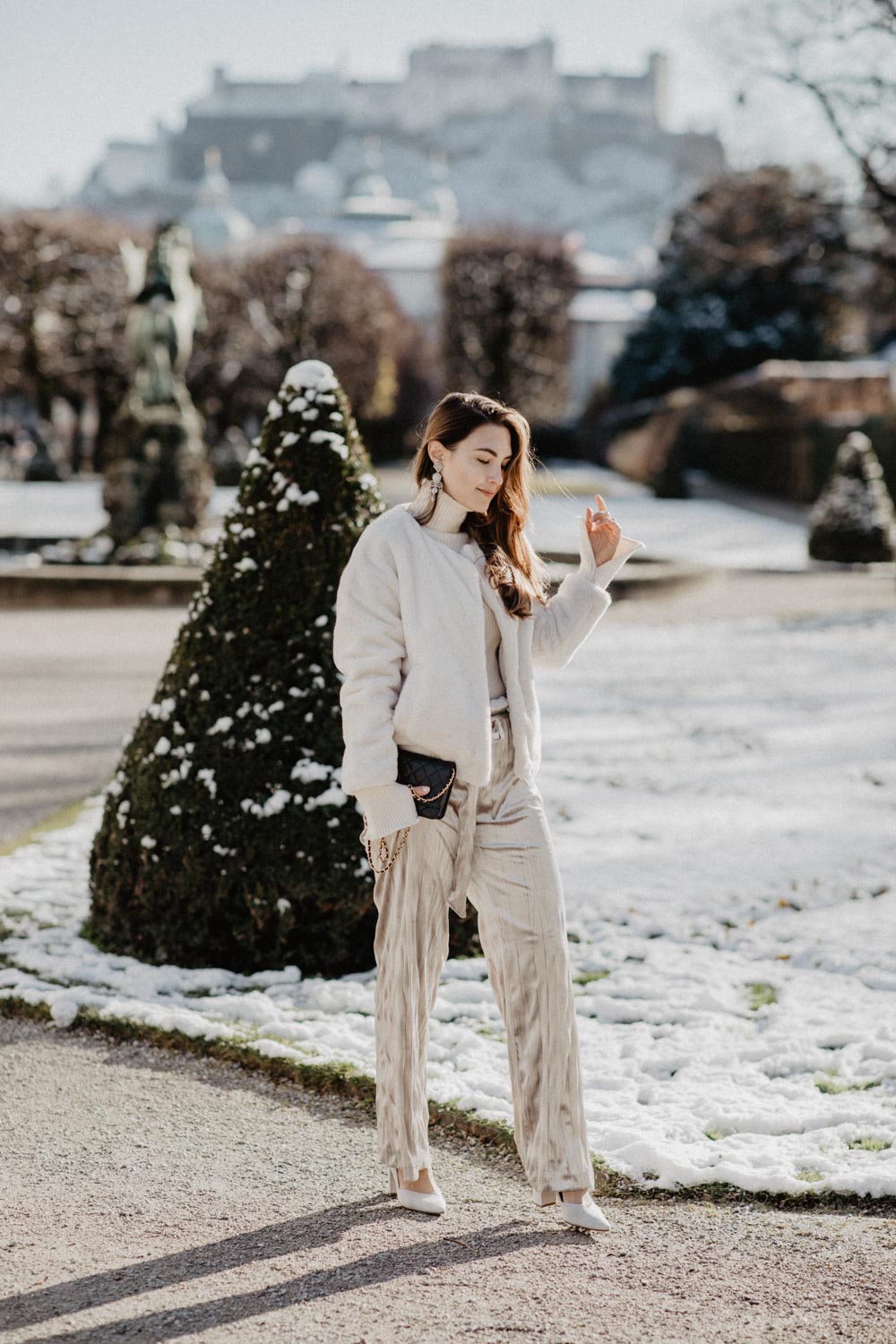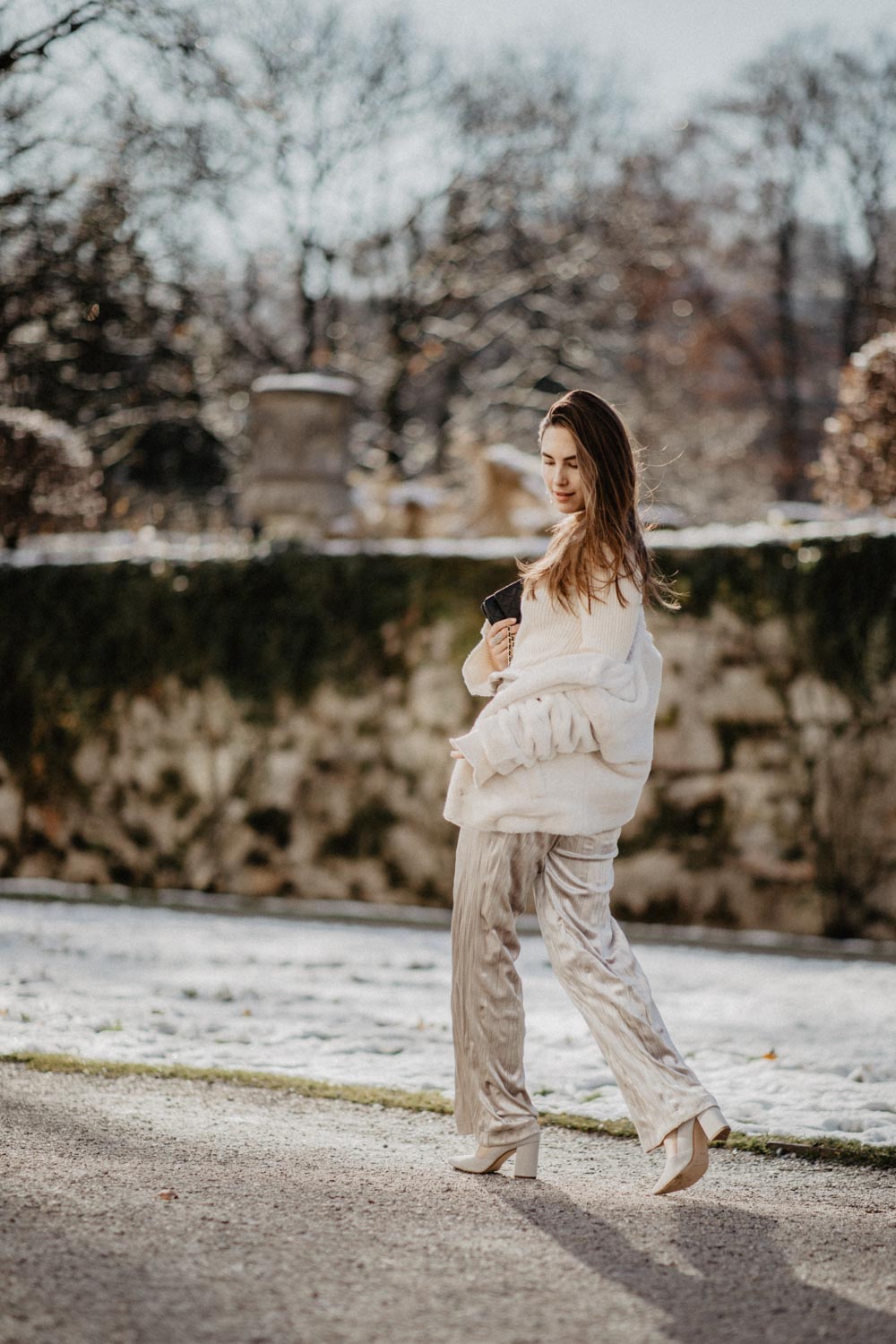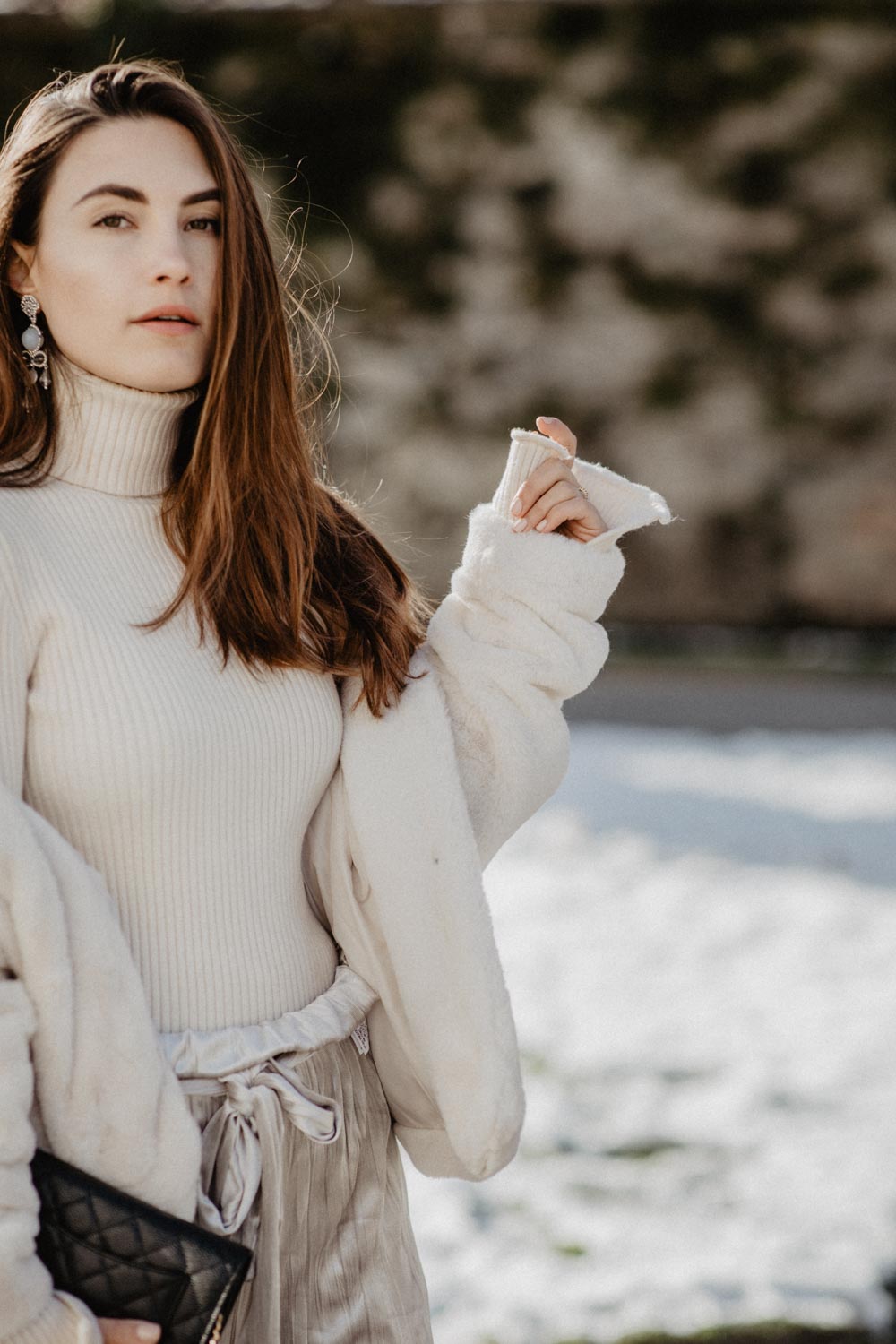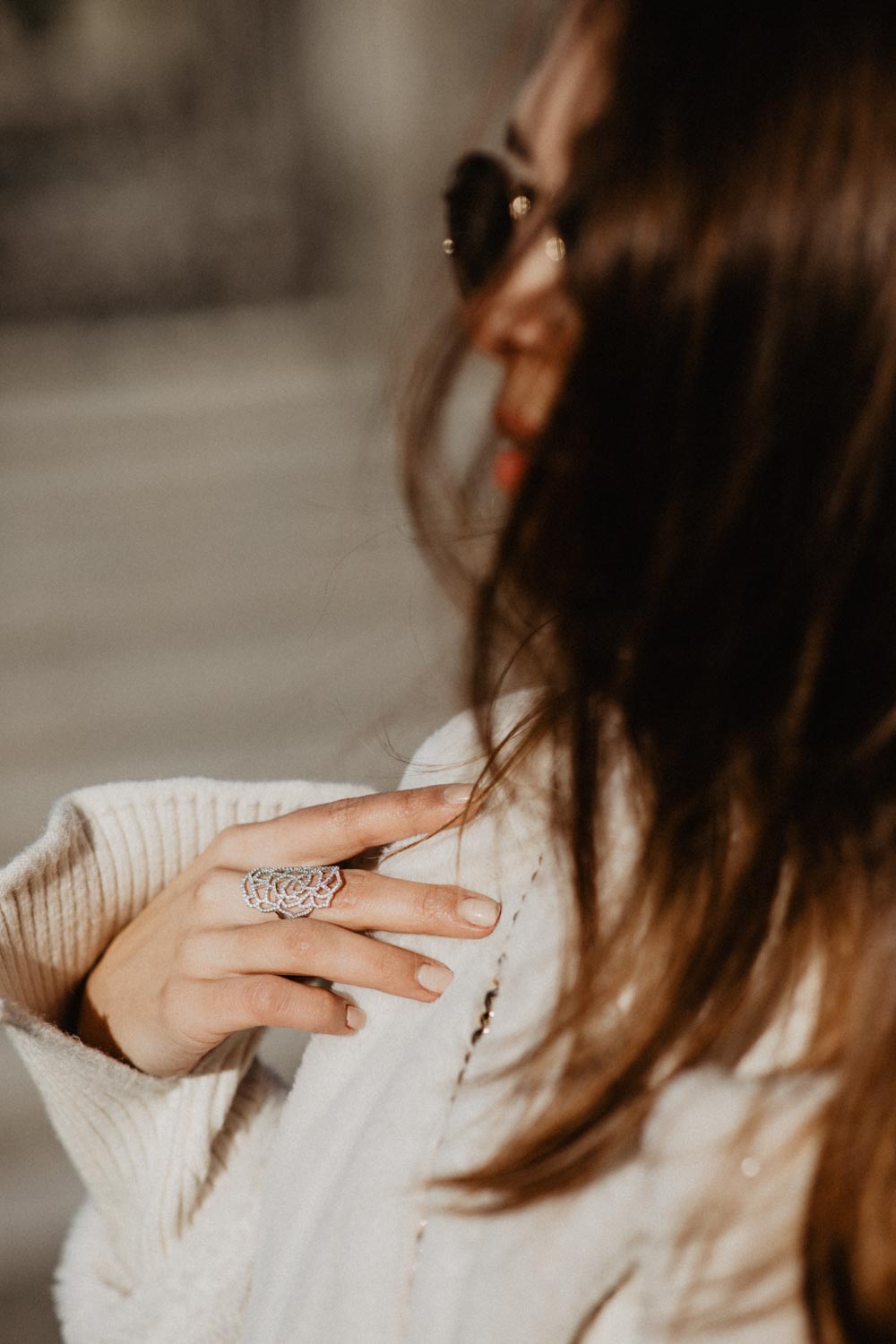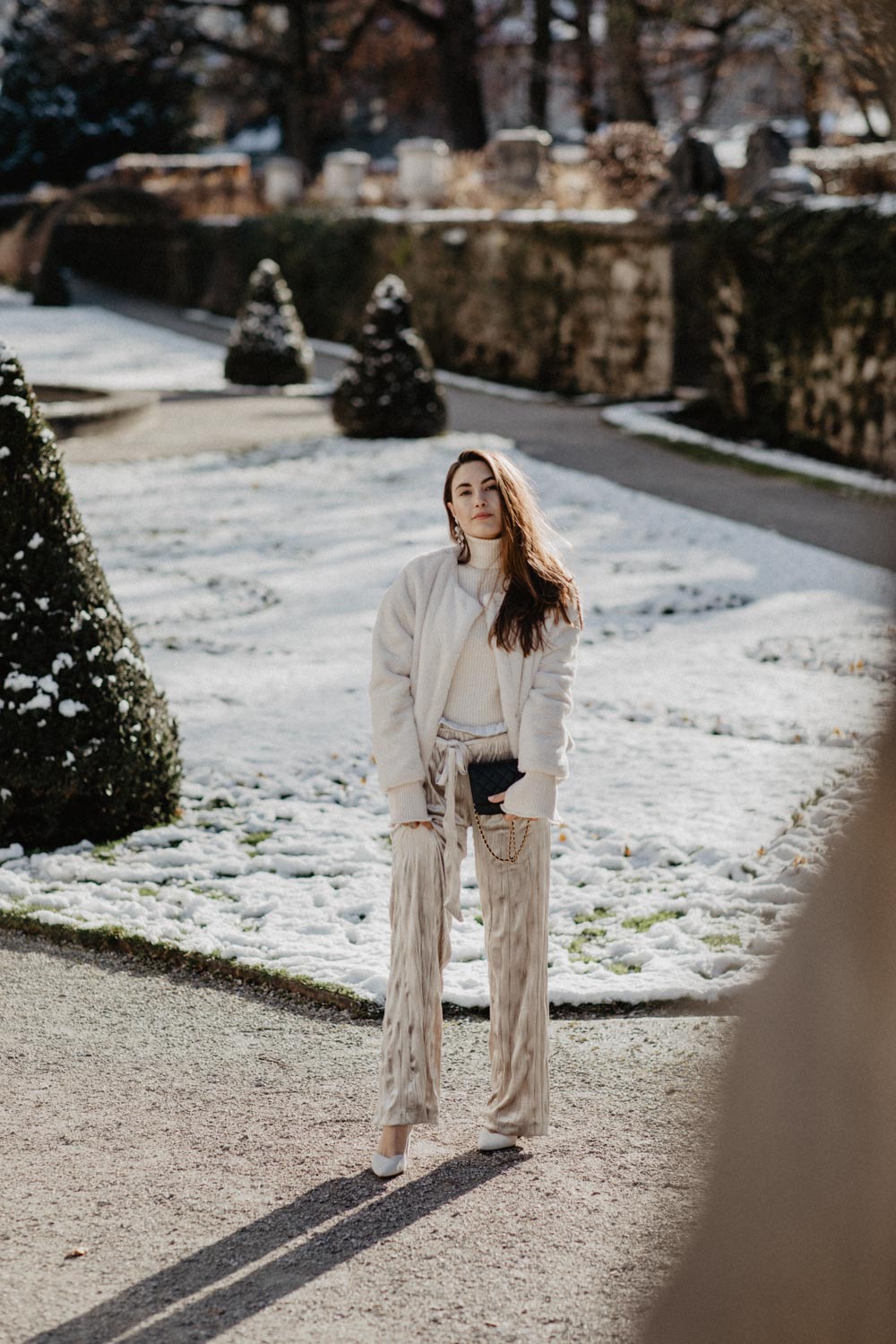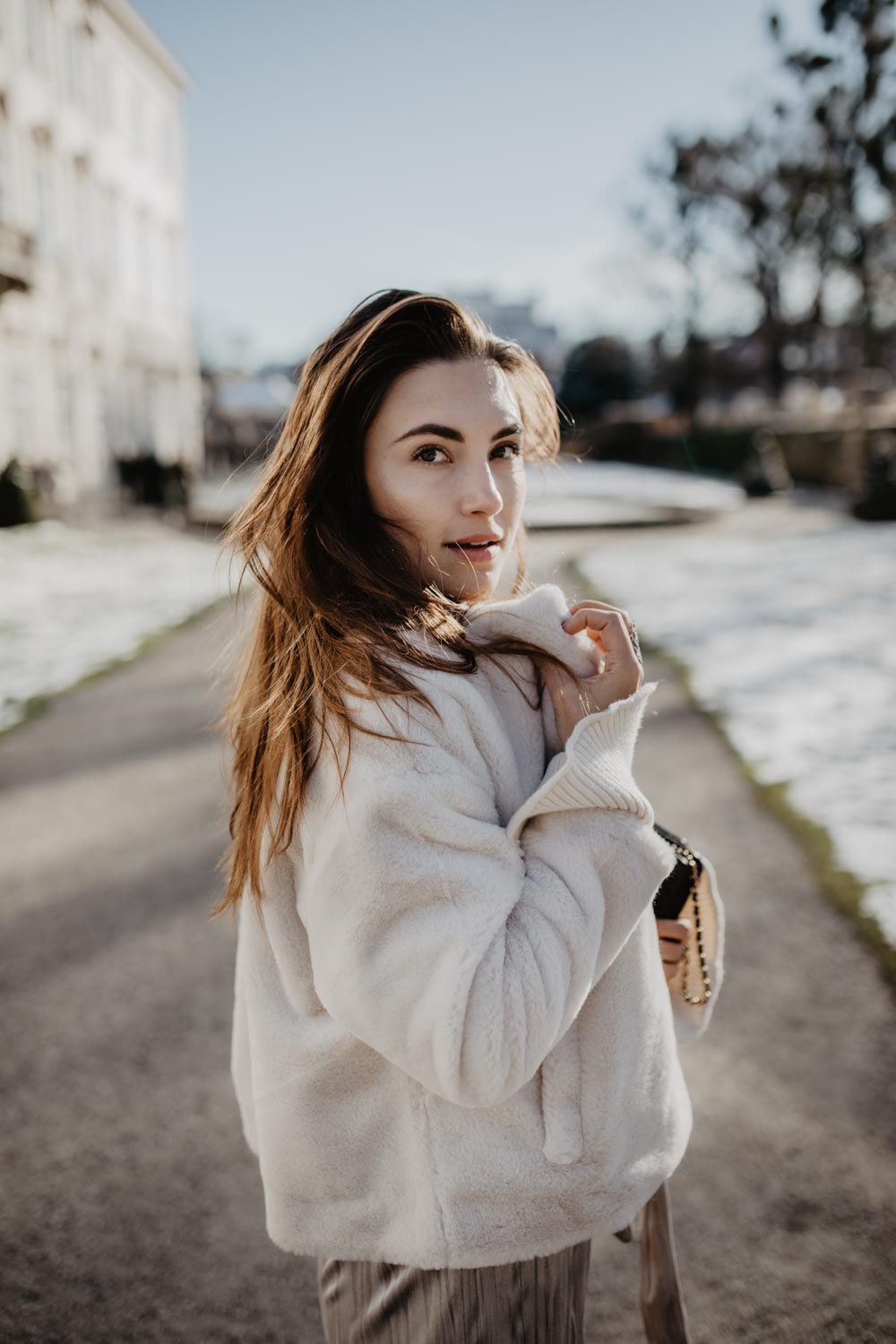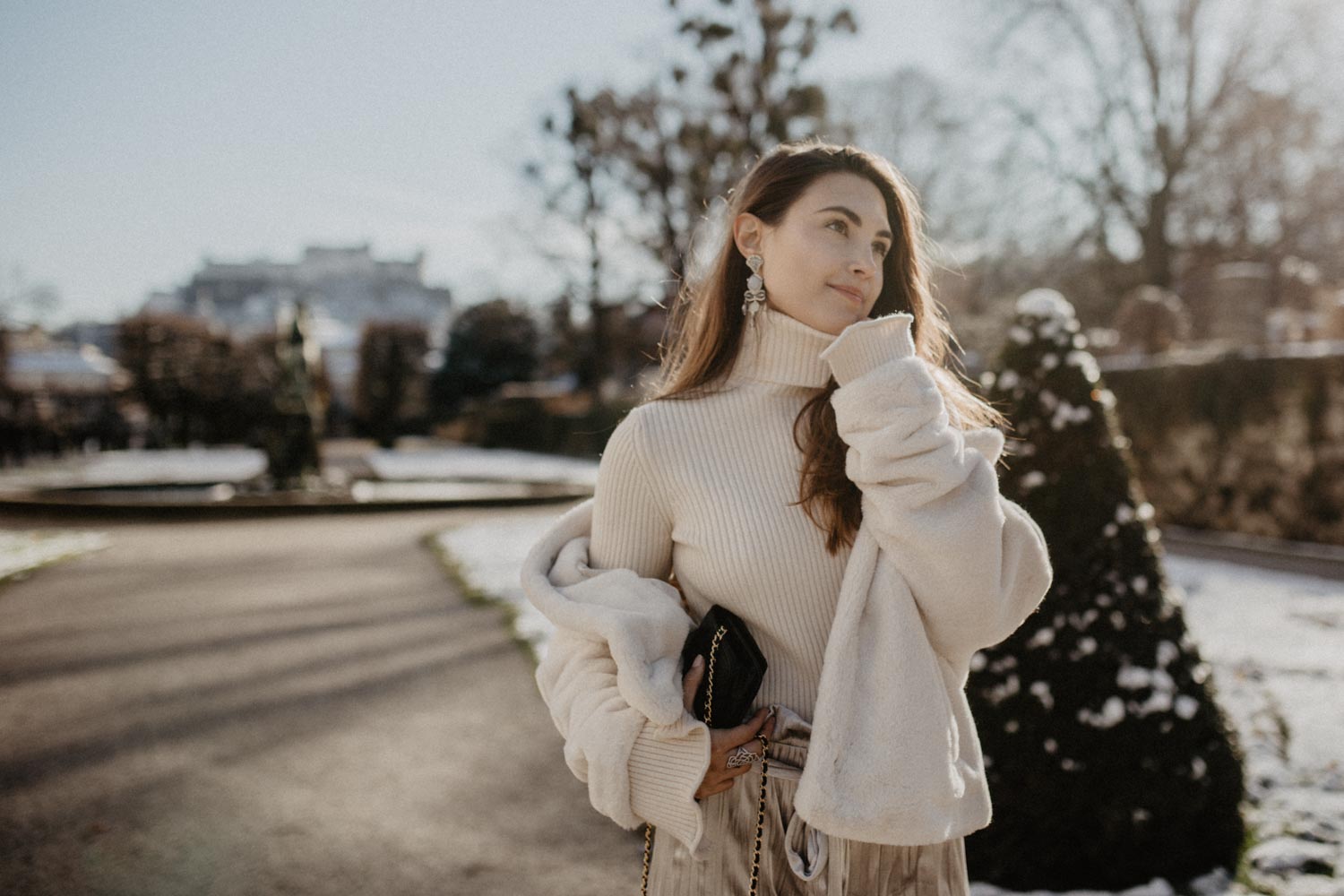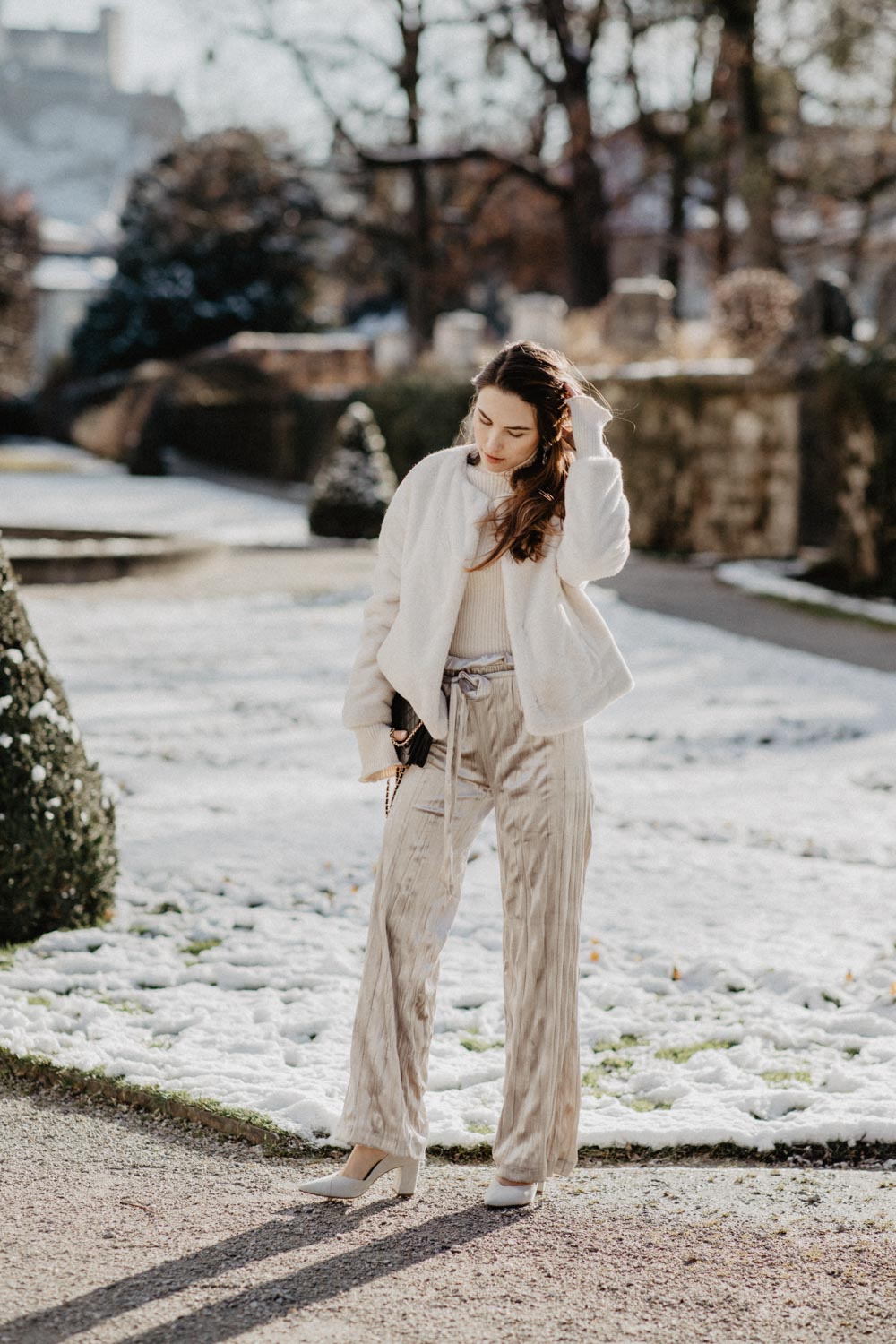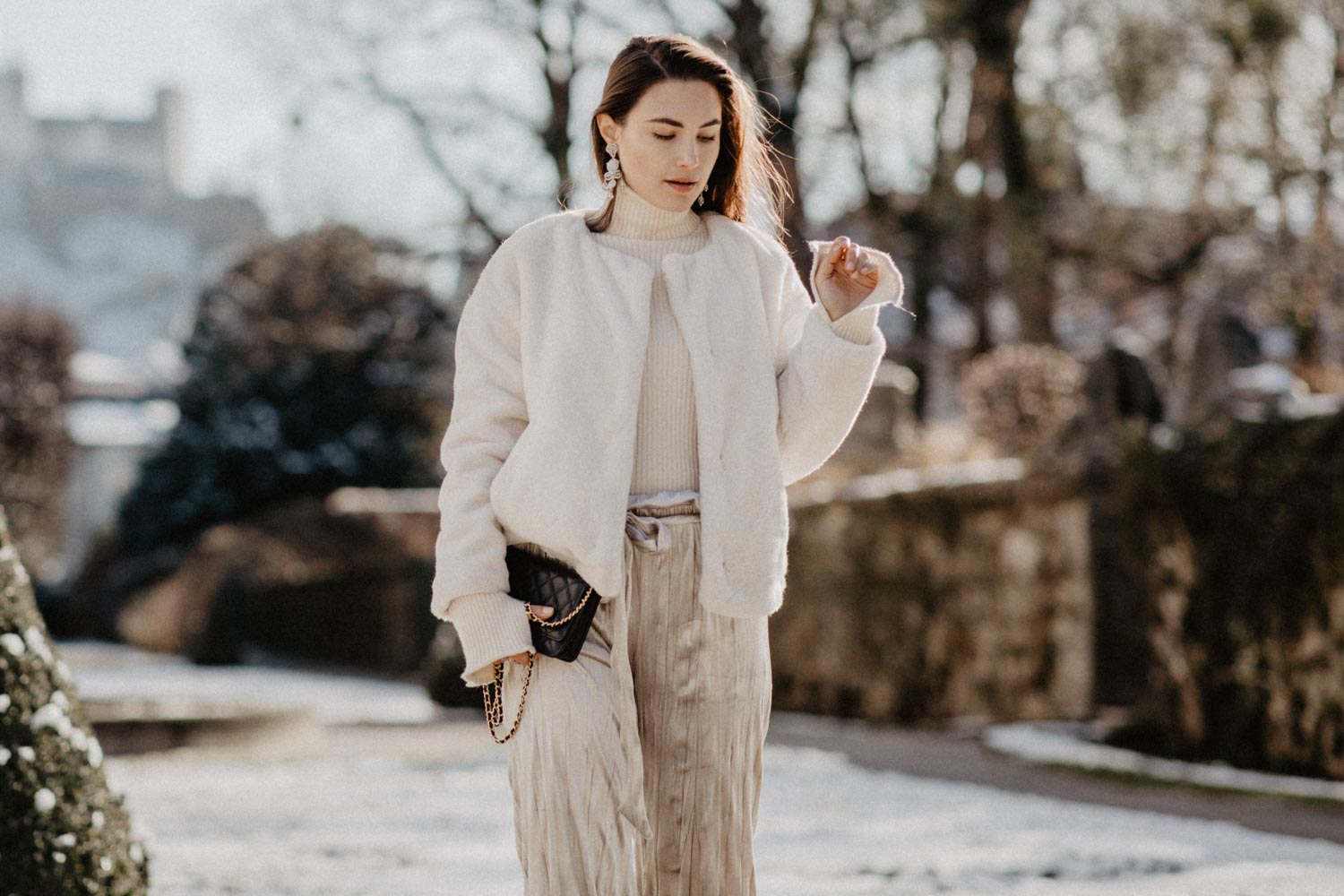 ---
ZARA velvet pants (similar for AT, for DE) // ZARA faux fur jacket (similar version for AT, for DE) // MANGO turtleneck sweater (similar version for AT, for DE) // CHANEL wallet on chain // MASCHALINA earrings // LEO MATHILD ring // HÖGL suede pumps
Shop the post: