Bye Balayage, hi Iconic Brunette
I did it! After more than 5 years of wearing the balayage style, I went back to the "dark side". The dark side, in this case, being my natural hair color. To be honest with you guys, it cost me quite an effort to do it, simply because I actually liked the golden highlights in my hair very much. But, I'm also of the opinion that a little change every once in a while is good. Life is too short to have boring hair, right?
Every brunette girl out there can probably relate: Brown hair sometimes is considered rather boring and conservative. If you ask me, however, I love brown hair. Most of my beauty icons like Audrey Hepburn, Sophia Loren, Lily Aldridge, or Natalie Portman are brunettes. Brown hair has something mystical, something very elegant, and also something wild to it. I've never had an issue with being brunette, but still, I really loved changing things up a bit and that's why the Balayage / Ombre trend has been a great way of playing around with my hair color.
Although I'd like to say I'm one of those girls who are super cool when it comes to changing their hairstyle… I'm just not. The cycle of my hair usually looks like this: In spring I get a severe craving for highlights, Balayage, honey colored baby lights and anything that would make me look like a beach babe (not saying it does eventually, but you know). Then the leaves start to fall in autumn and I want to go darker again. Fair skin, red lips and dark hair… yes please!
Same rhythm applies for my haircuts: I desperately want a long bob or clavi cut. Then finally have the guts to do it. And then I want my long locks back to be able to wear them in a bun or simply because I feel like braiding my hair (which I'm not really able to do, but anyway). Unfortunately, we can't have it all. But the cool thing is: Change is possible! And there's actually quite a lot you can do with brunette hair…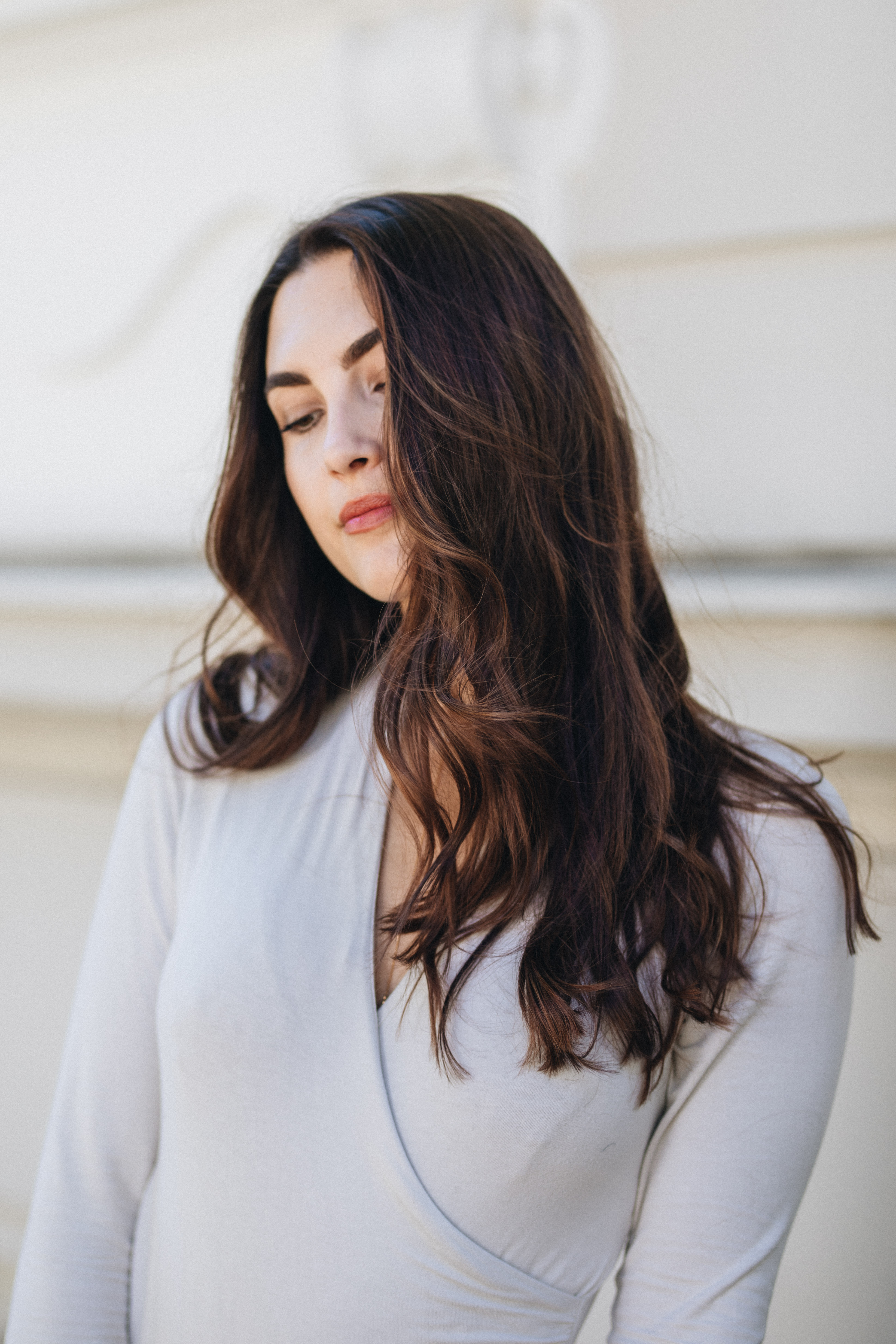 In the hands of my hair hero at Mario Krankl's Salon and my trusted Goldwell products, I finally dared to change my hair again: Although I was seriously considering a clavi cut (thanks so much for your lovely feedback on Instagram, btw!) I decided to wait for it until after our wedding next year. Since I don't have an idea what I'm going to do with my hair for the wedding, I thought I'll play it safe and keep as many options as possible open.
So change of color it was this time! Goldwell's new iconic brunette collection includes six brand new Topchic @Elumenated Brunettes colors that create various kinds of looks. From cooler shades to warmer shades, very natural finishes to more daring results – everything is possible. No matter if you want to underline your natural beautiful hair color, or if you want your hair to look more sensual or powerful, you can transform your brown hair color into an individual statement. If you're interested in changing your hair color, I advise you to simply consult one of the Goldwell specialists at a salon near you – they'll be able to show you all the options and tell you what would be the best fit for you.
We also decided to chop off some 5 cm and add more layers to my hair. This way, there's more motion in the hair and it looks a lot more voluminous. Also, it's great for curling the hair because the hair is not as heavy, and curls will hold longer.
Although I still have to get used to my "new" hair color, I'm super happy with the results and very impressed about the fact how much change a little bit of color can make. What do you guys think? Do you like the change?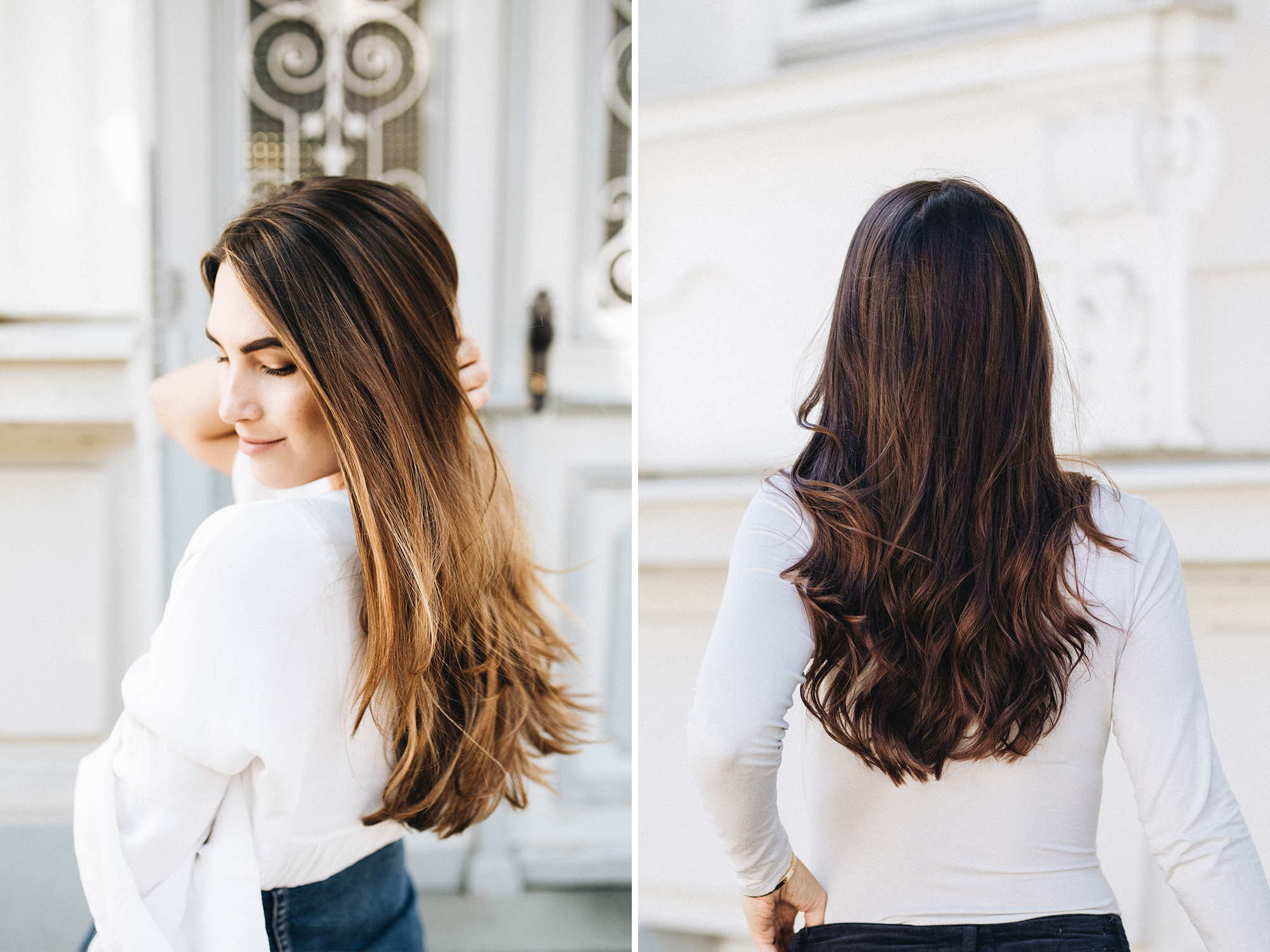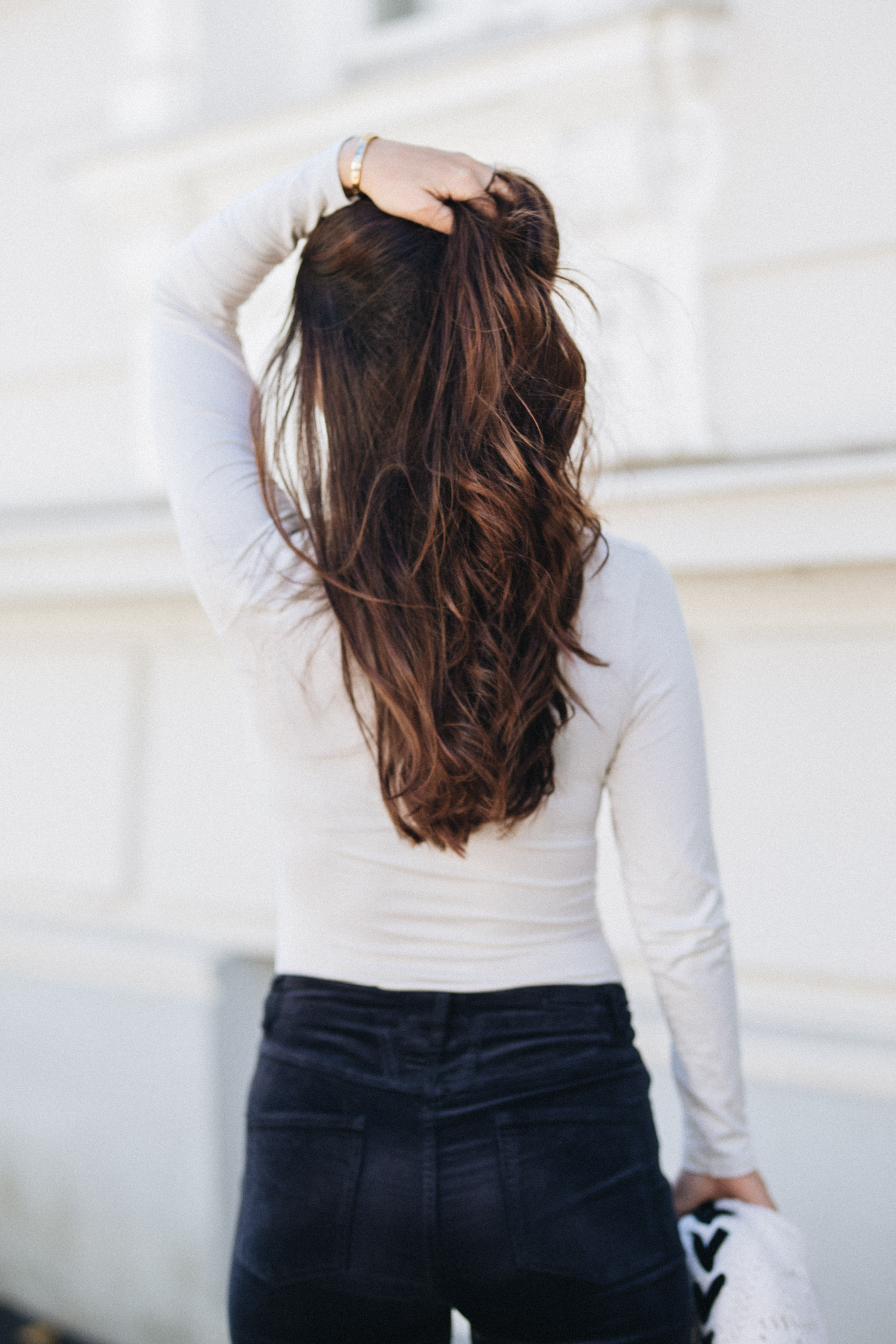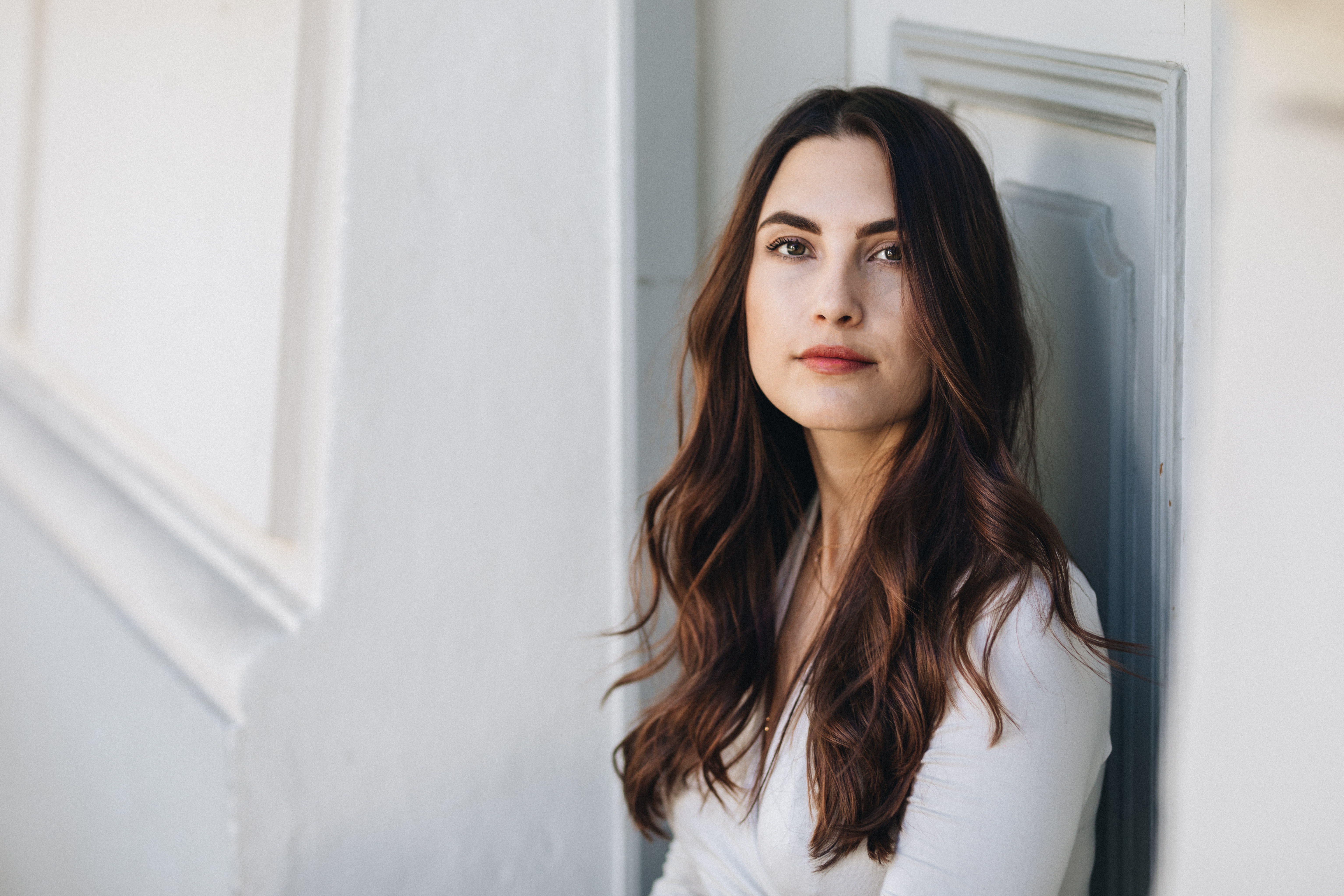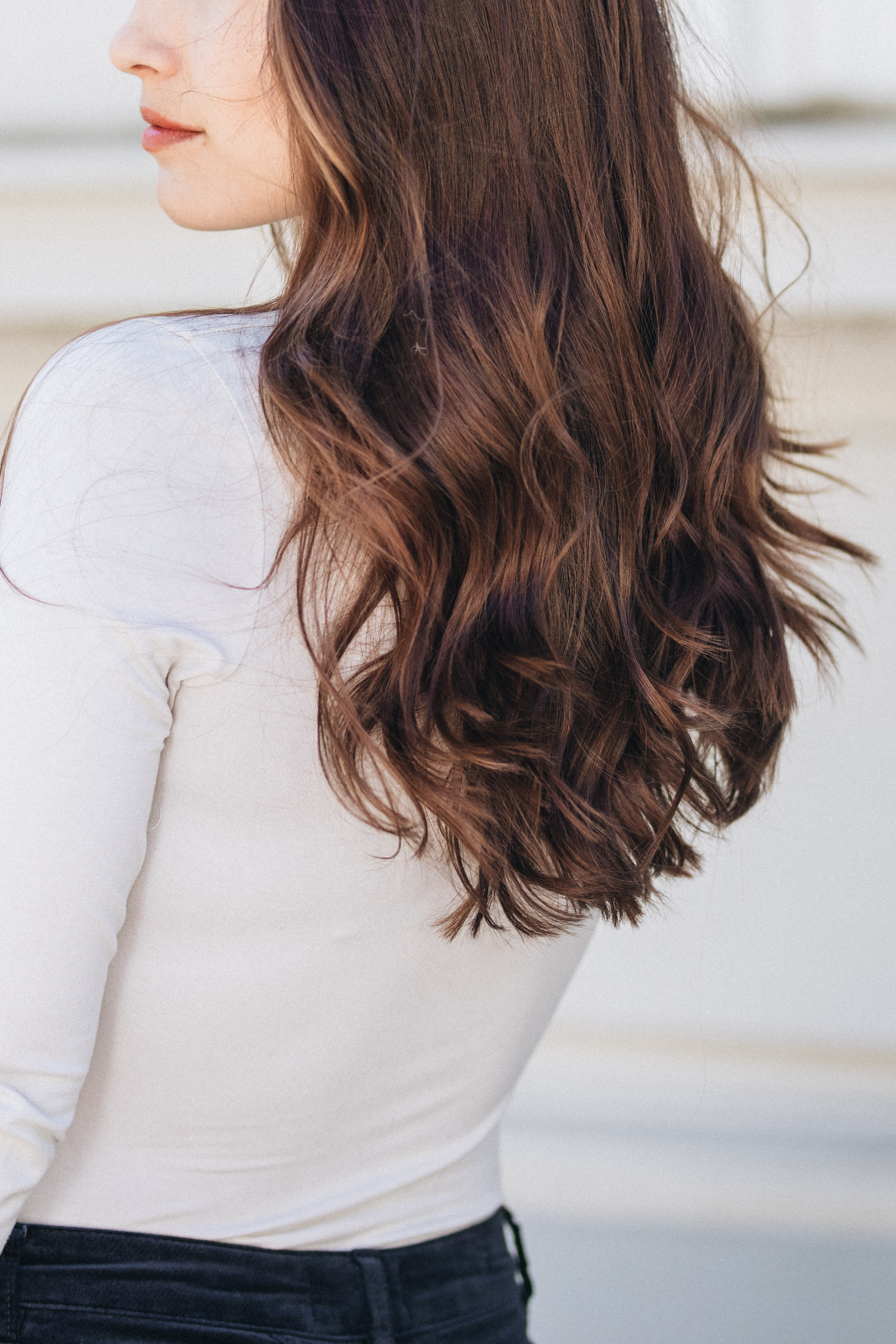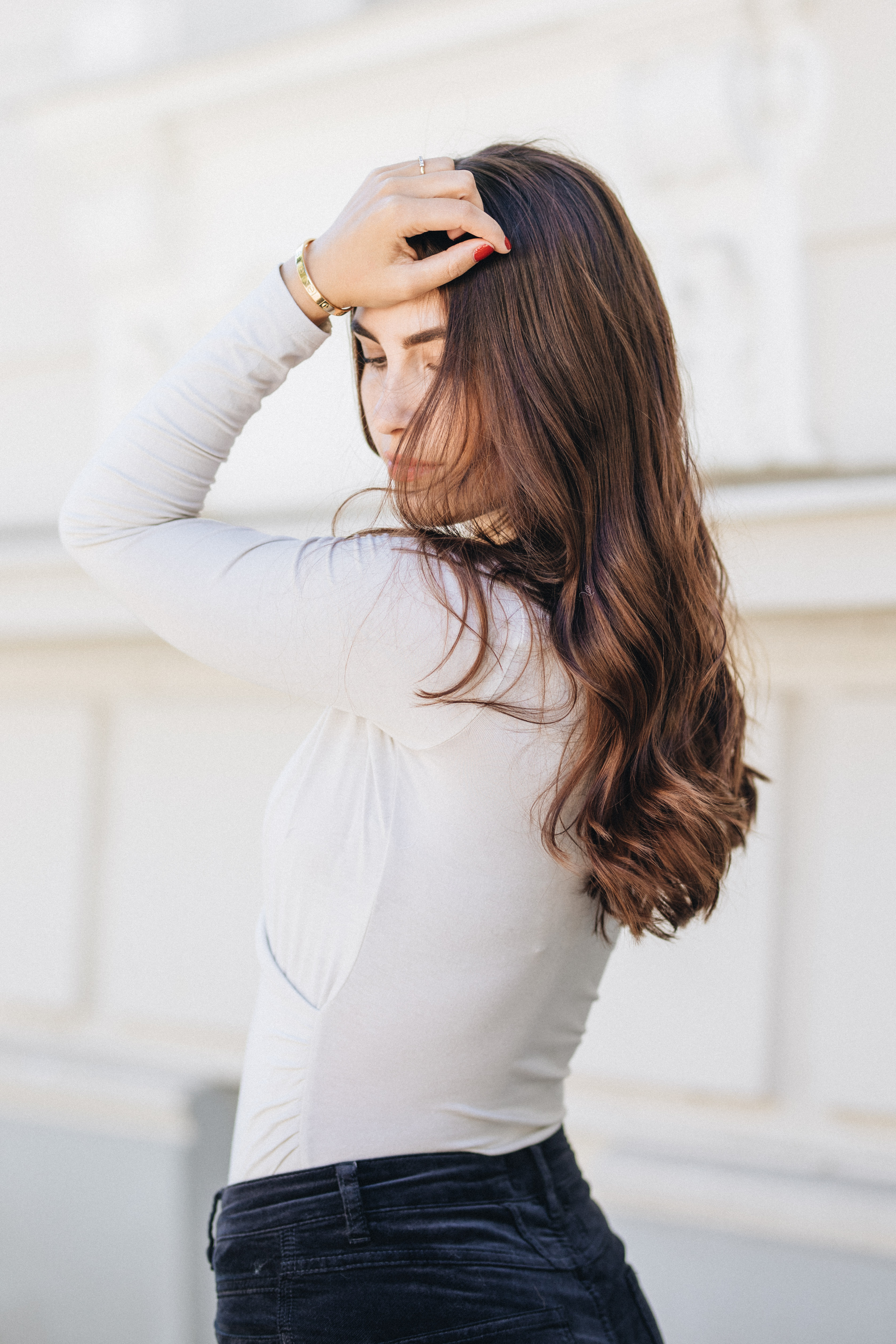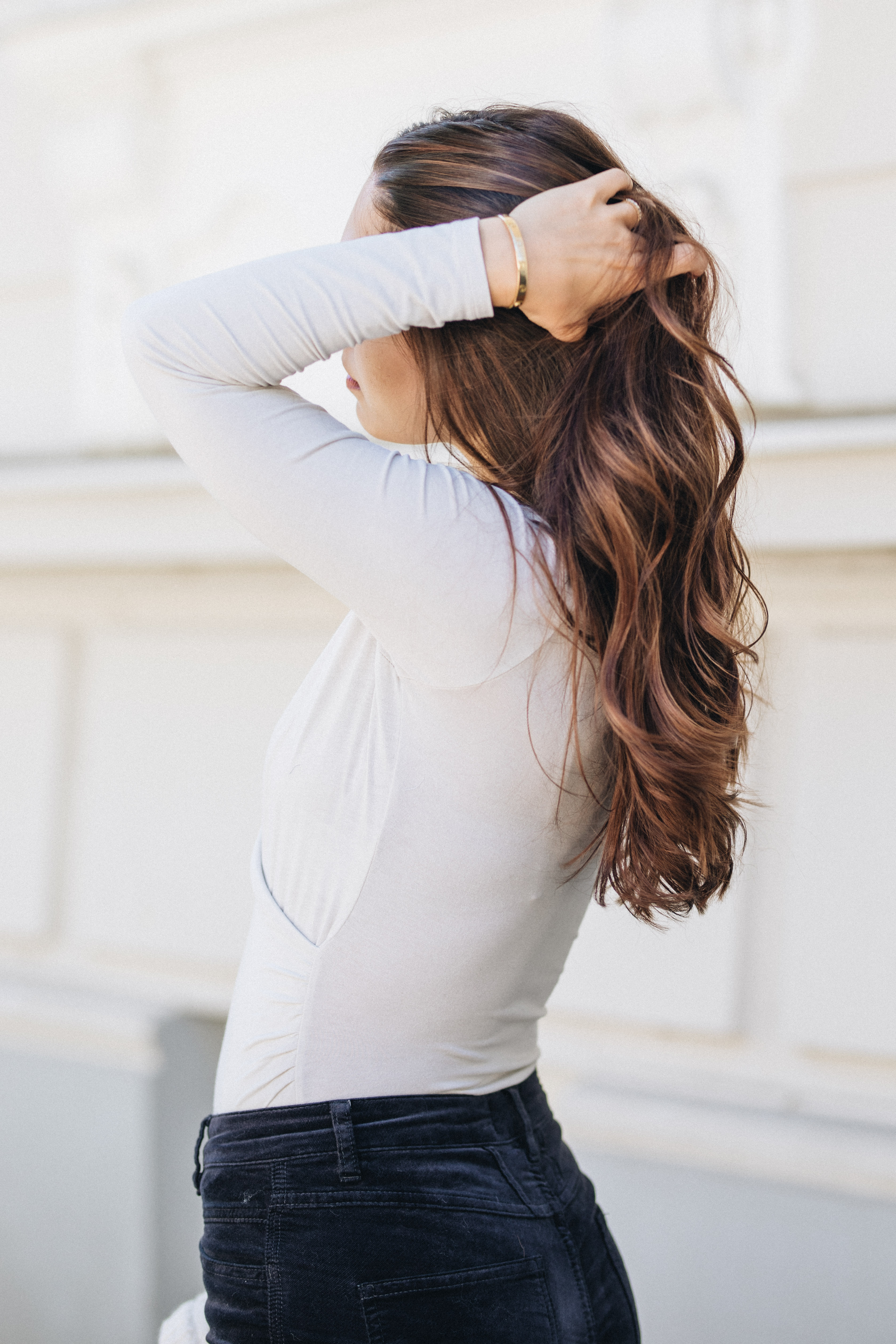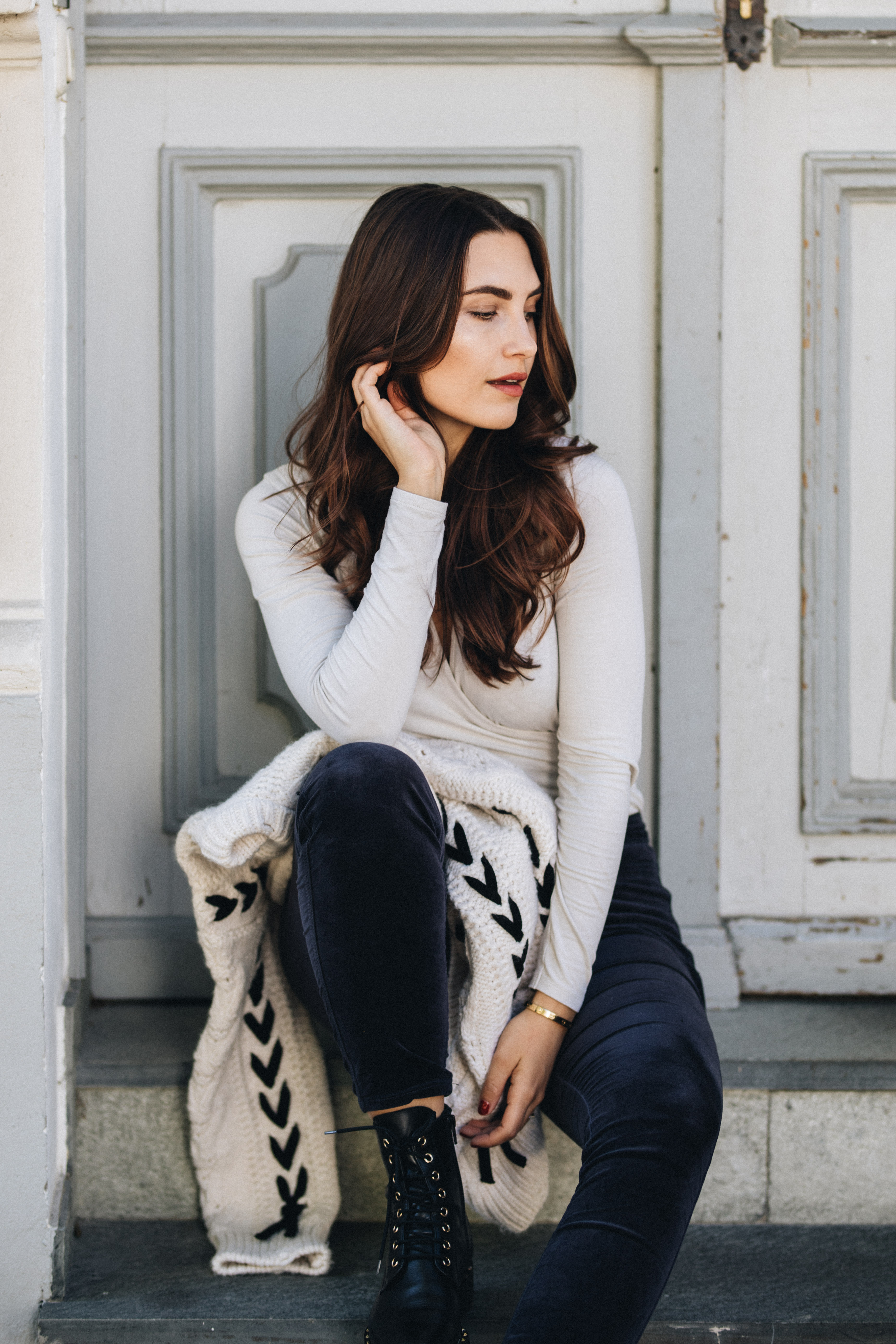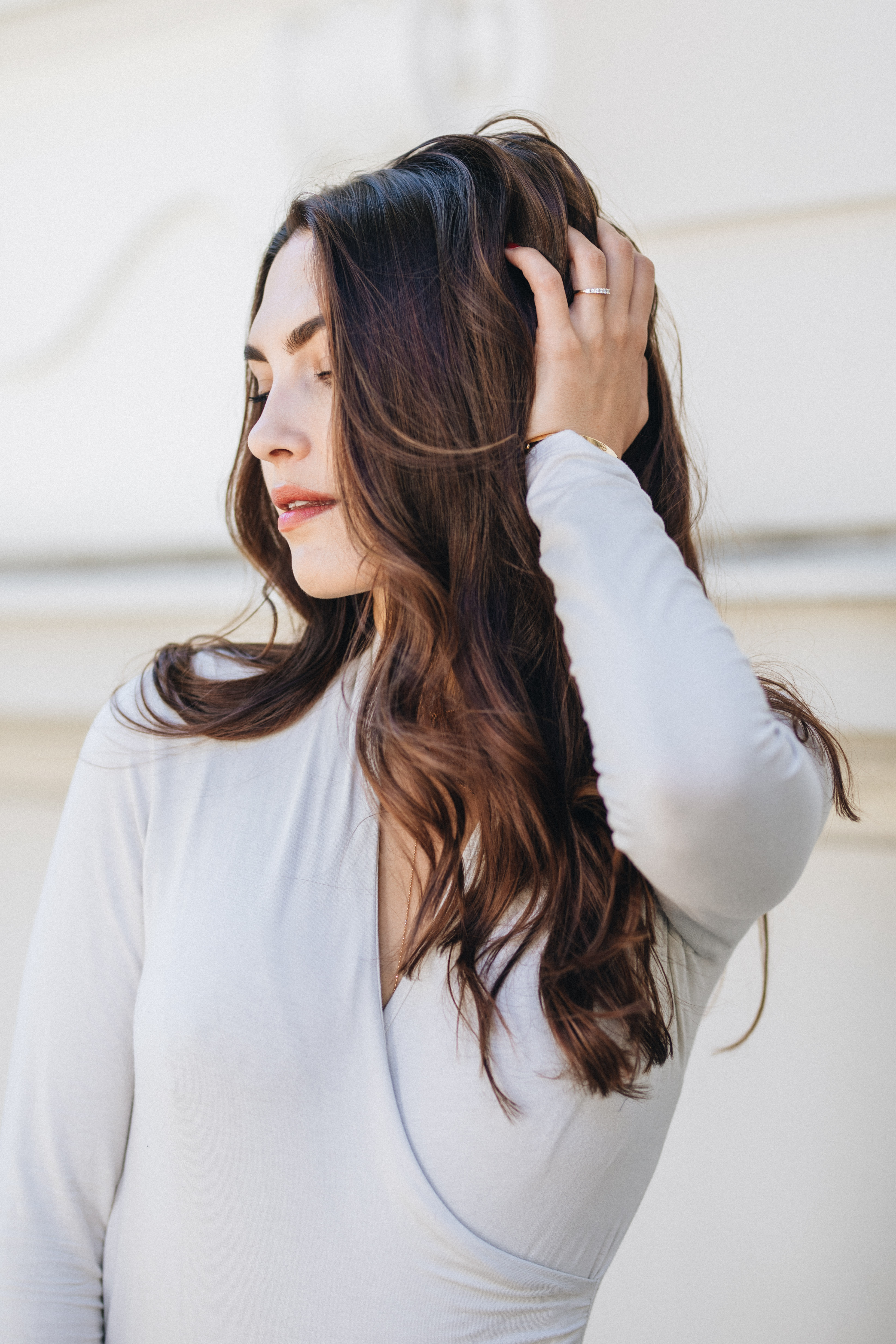 Talking about hair, there's something else I need to tell you! As you're reading this, I'm already on the way to Barcelona, where the annual Goldwell Global Zoom World Artistic Event is taking place this year. It's one of the most inspiring events for creative hairdressers from around the world, where selected hairdressers are able to show their creations live on stage. I've never seen anything similar before, and I'm super excited for everything that's going to happen the next few days. I'll make sure to take you along on my Instagram Stories!
---
*advertisement: In collaboration with Goldwell