Kiss me, Piroschka!
With May approaching in big steps, I can't hide my excitement for summer anymore. The days are finally getting longer again and we're back to our beloved long evening walks through Mirabell Garden with Maxi. Another big entry in the calendar I'm very much looking forward to are all the upcoming 1st of May festivities. In Salzburg 1st of May is taken very seriously and it's a must-do for us and all our friends. We usually meet in Aigen or Anif for the traditional set up of the maypole (Maibaumaufstellen in German) and spend the whole day outside drinking beer and spritzer and eating traditional Austrian food such as sausages and pretzels. It's always lots of fun and usually we'd only get home in the early morning hours.
This year, I'm invited to a very lovely friend of mine who throws a little "Maibaum" party at her house close to the location where we will later on got to celebrate the set up of the pole. It's a girls-only invitation and I'm very much looking forward to a nice morning pint with all the lovely ladies. Also, it's the perfect occasion to take out my new Lena Hoschek dress for a little spin. I'm very much in love with her latest collection called "Kiss me, Piroschka". It's a tribute to the Hungarian culture and features some traditional Hungarian folklore patterns and colors. There is a certain bohemian hippie vibe to the collection that speaks to me, and I'm very fond of all the strong colors used for the clothes. Especially the combination of bright red and more natural tones has caught my eye, that's why I fell head over heels for the Réka dress. Worn with an oversized denim jacket, my favorite boots and a flowercrown it's the perfect look to kiss April goodbye and welcome one of my favorite months of the year.
Make sure to check out Lena Hoschek's latest collection and get your hands on one of the amazing pieces before they are gone!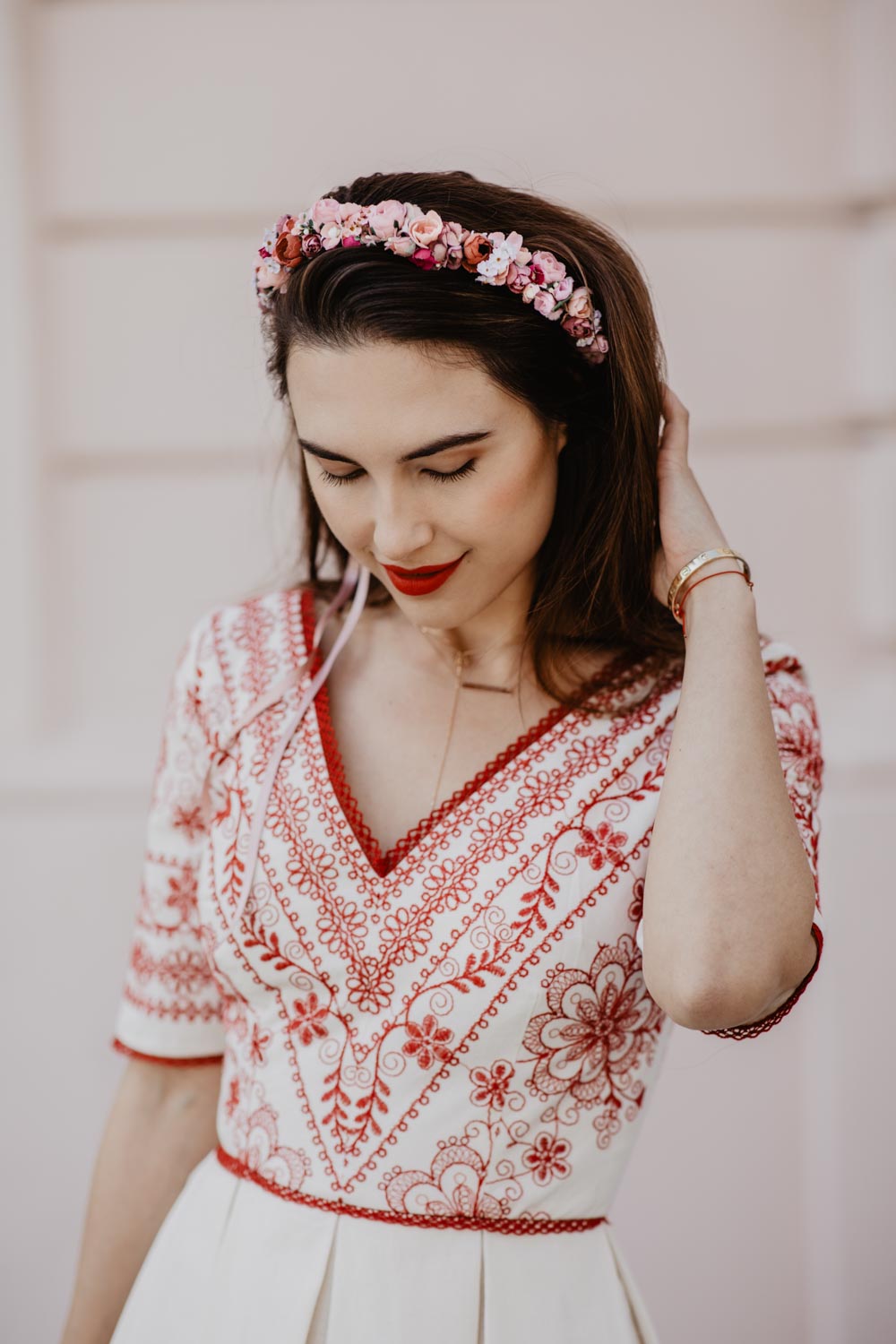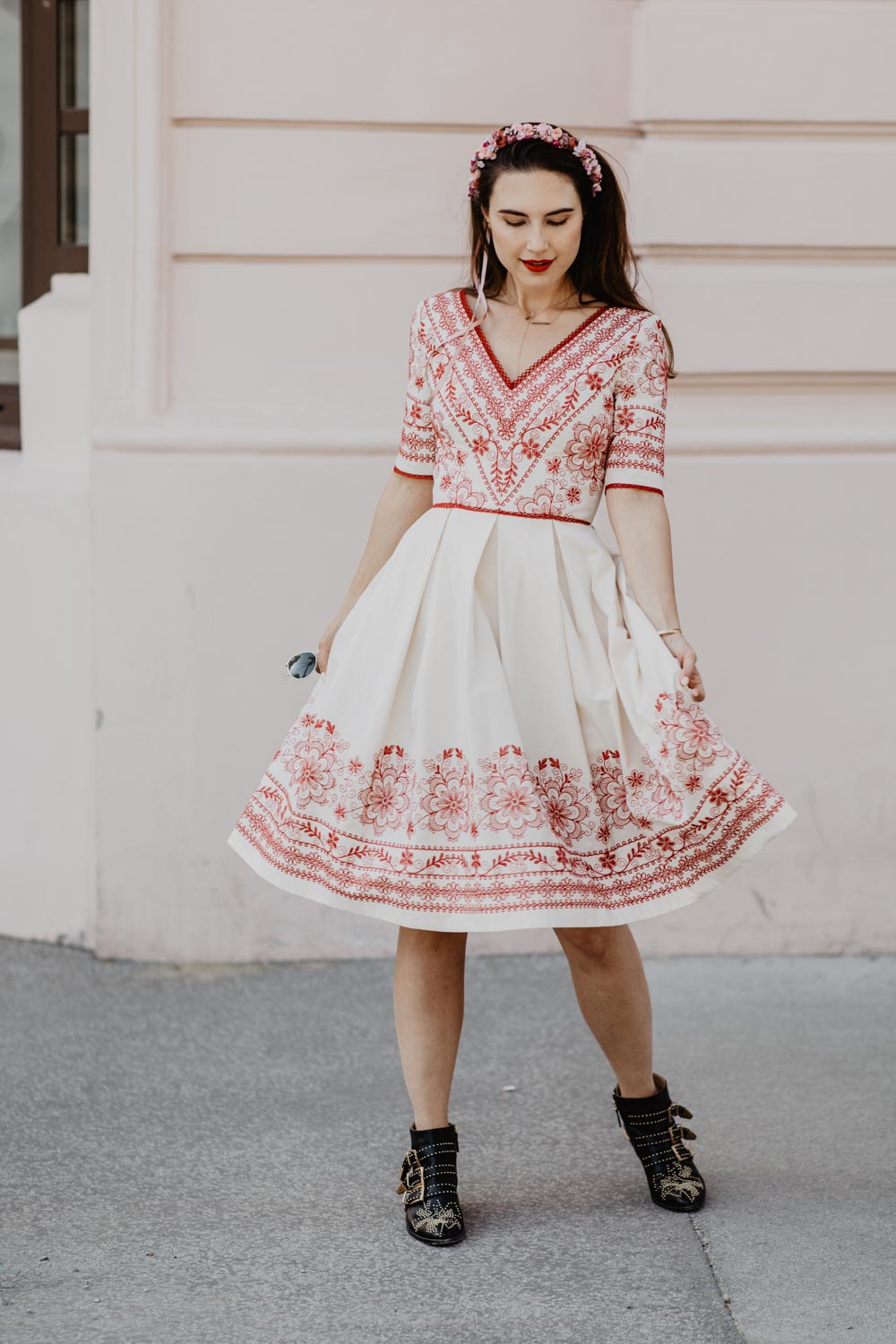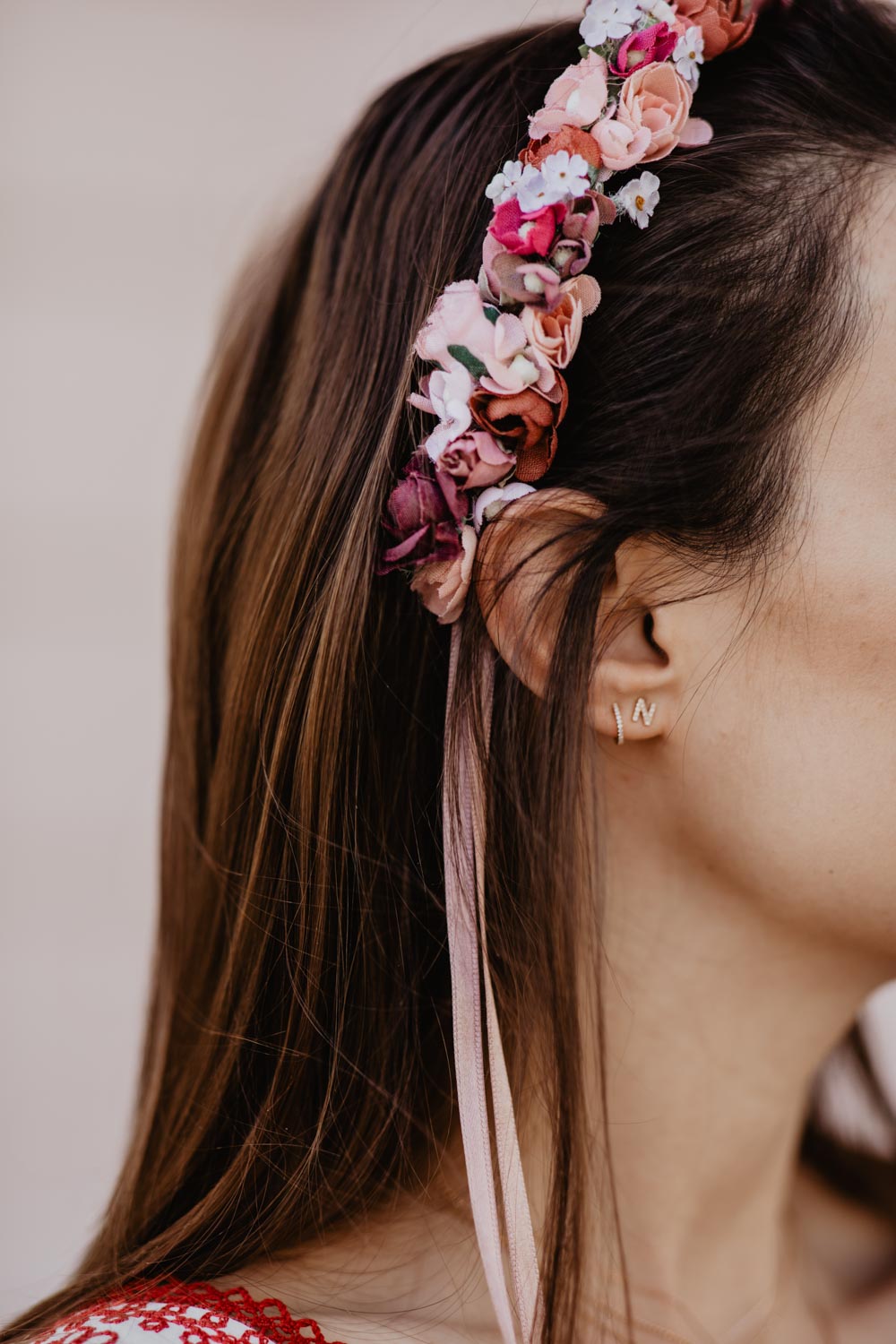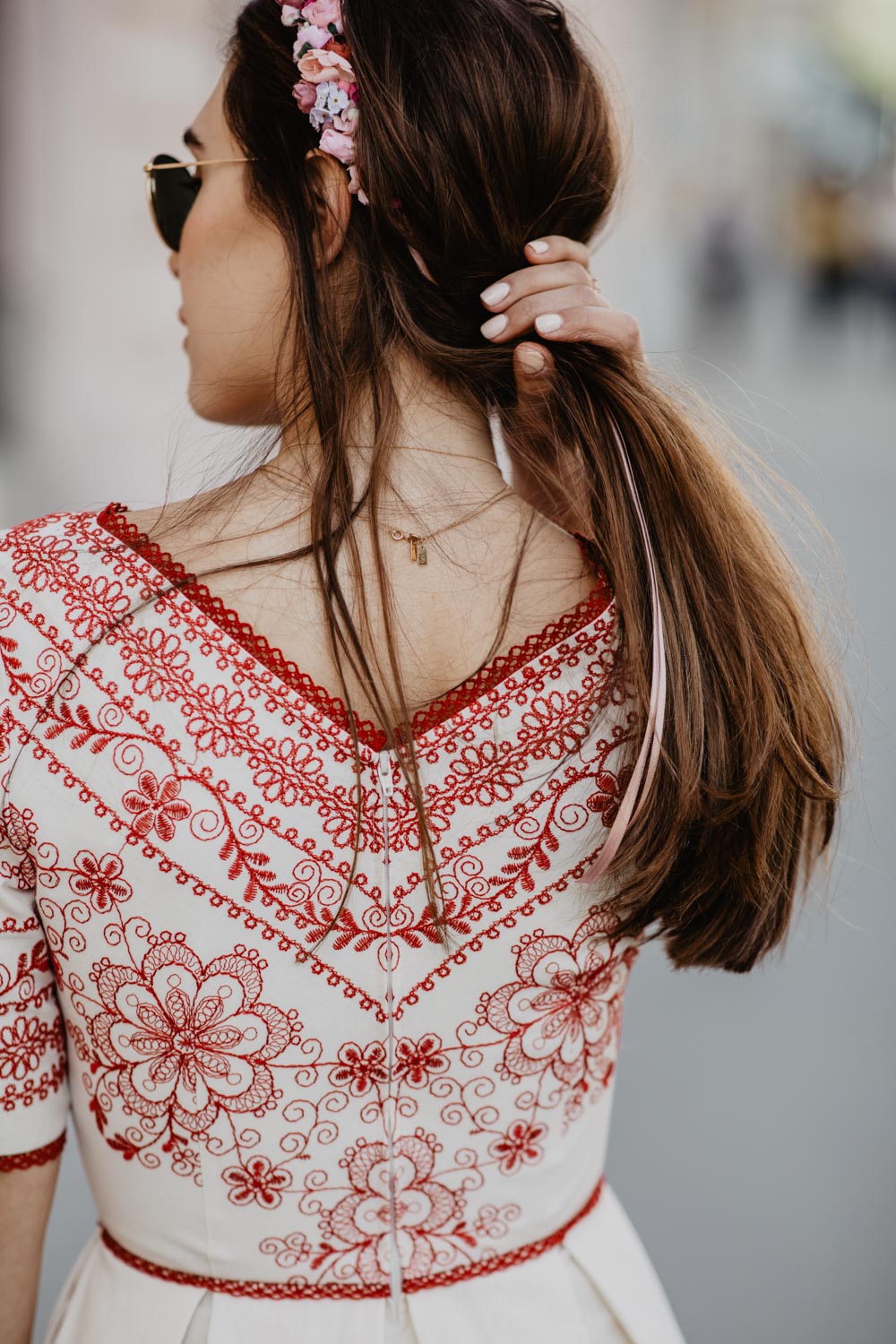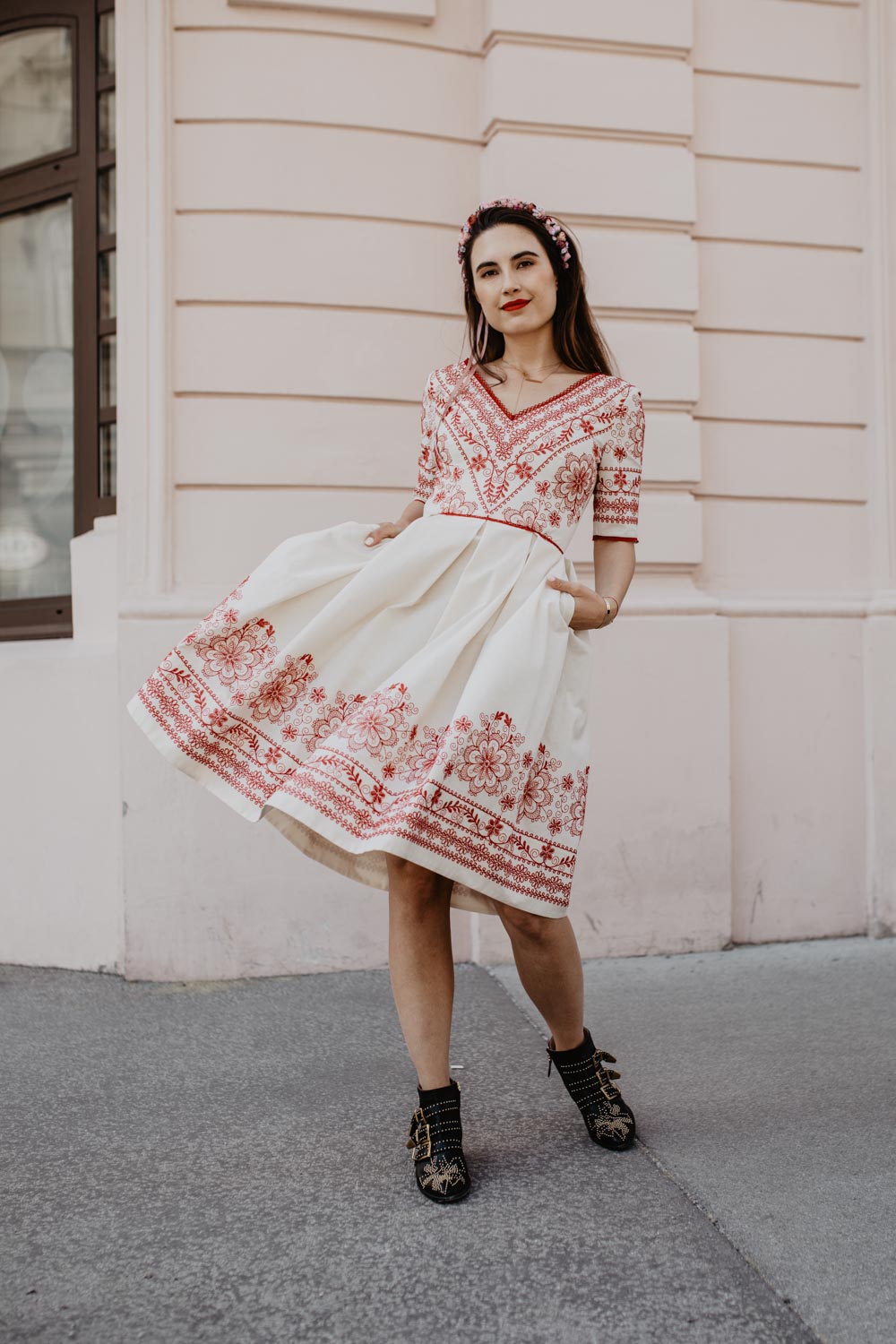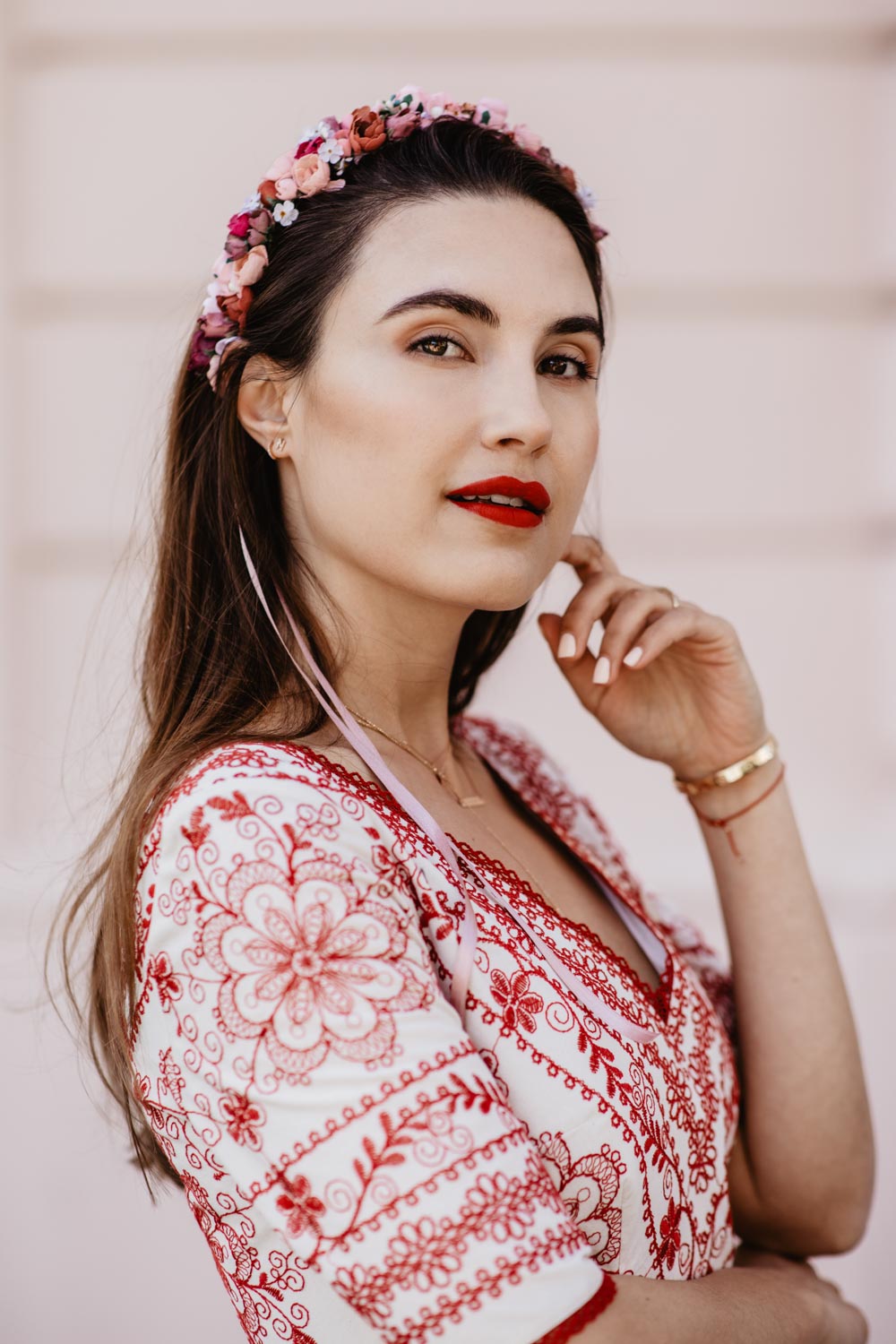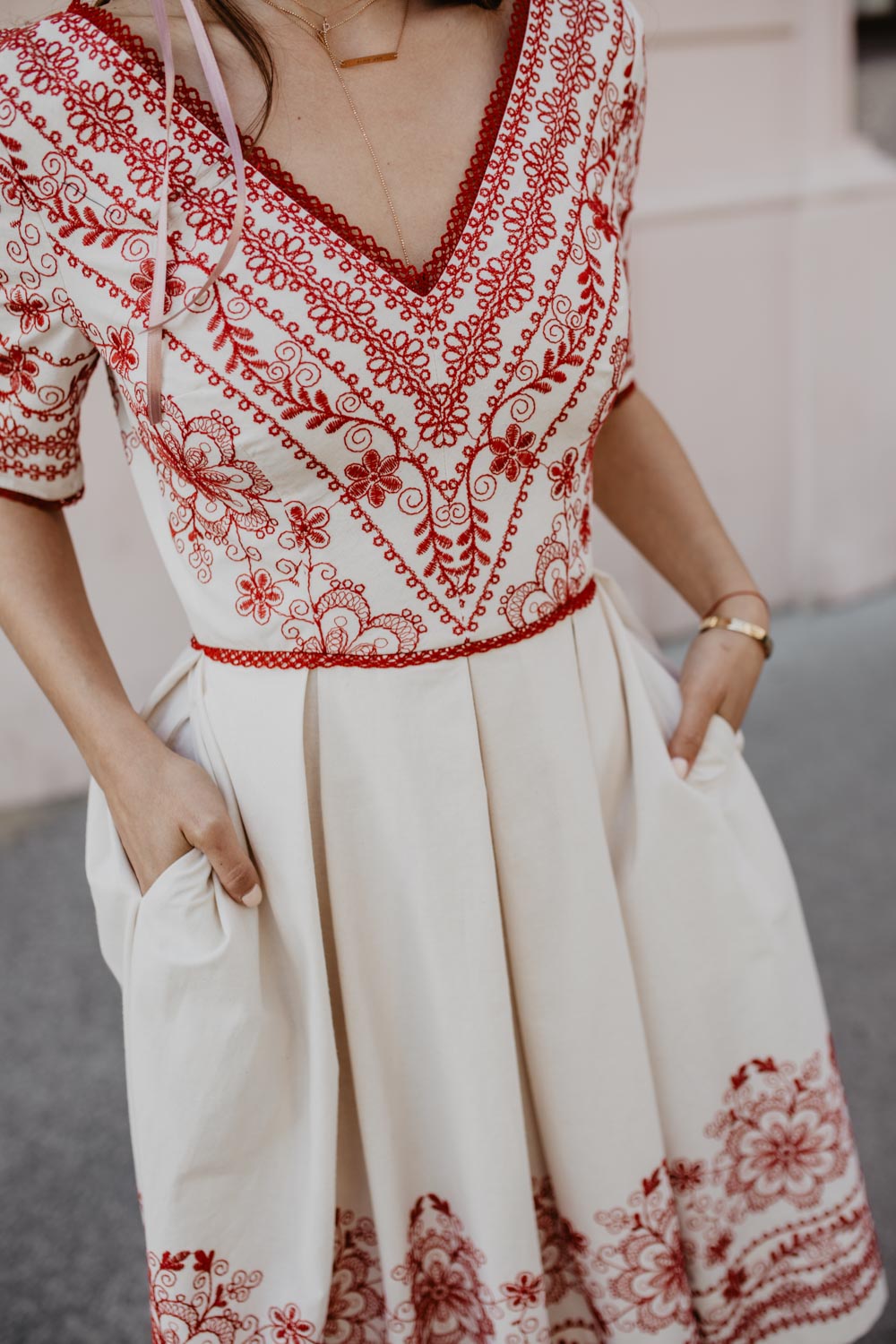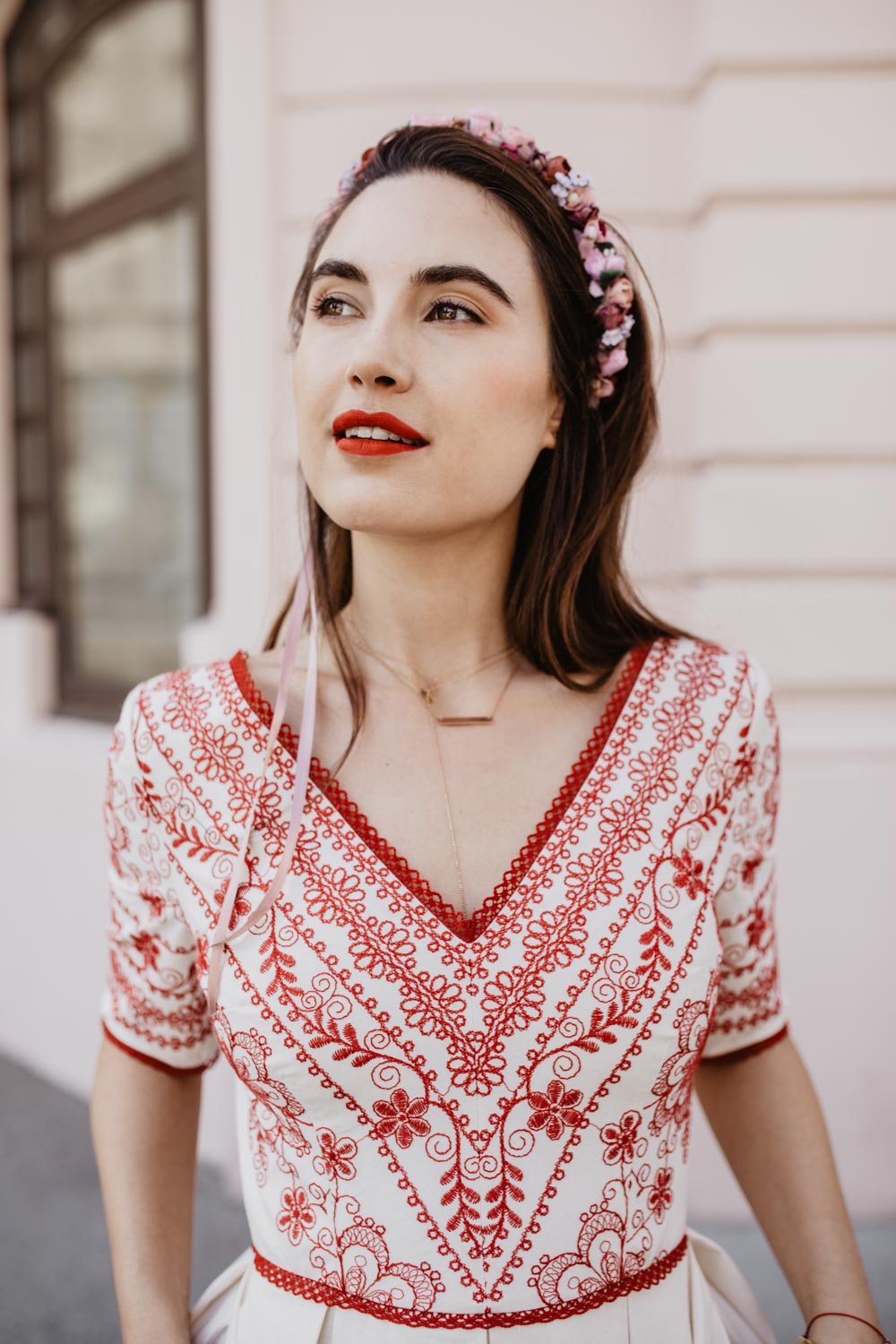 ---
Lena Hoschek Reká dress // EDITED denim jacket // Chloé boots // We Are Flowergirls flowercrown // Make Up by Christina Sieberer
*in collaboration with Lena Hoschek