How To Wear: Black Leather Mini Skirt
You know how there are certain styles or pieces of clothing you always admire on others, but you just can't see yourself in them? To me, said item is a leather mini skirt. There are countless pins on my Style board on Pinterest that feature those sassy little leather skirts, but somehow I could just never really picture myself in them. Various reasons appeared in my head: My legs are not long enough; those skirts are super short; they can't be comfortable; they might be a bit too much… just to name a few. So as much as I adored leather mini skirts on other people, I secretly put them in my "not for me" file and didn't think about them any more. Until I went to Sydney, that was. Turns out Sydney is the implicit capital of leather mini skirts and everywhere you look you'll see a gorgeous girl rocking all those looks I keep on my Pinterest inspo boards. Leather skirts combined with simple white tees and sneakers, or jumpers and boots, or with cute blouses and slippers… The options were endless and my style savvy mind almost exploded due to too much outfit inspiration. Of course, as it always is, once you set your mind to something that thing mysteriously keeps appearing even more often. Long story short: The Sydney leather mini skirt gang got me so hooked that I couldn't help it but went straight to the dressing rooms and tried on various leather skirts. It didn't take me long until I found the perfect one for me: Very clean and minimalistic, the softest leather and just the perfect length – I was sold.
I've already taken my new favorite piece out to run some errands in the city and it put up a good show. My doubts are all gone by now and I can honestly say that leather mini skirts are suitable for daily use even in Austria.
Now the only thing that's left to do is praying for sunshine and warmer weather so I can put all the outfit inspiration I gathered into action.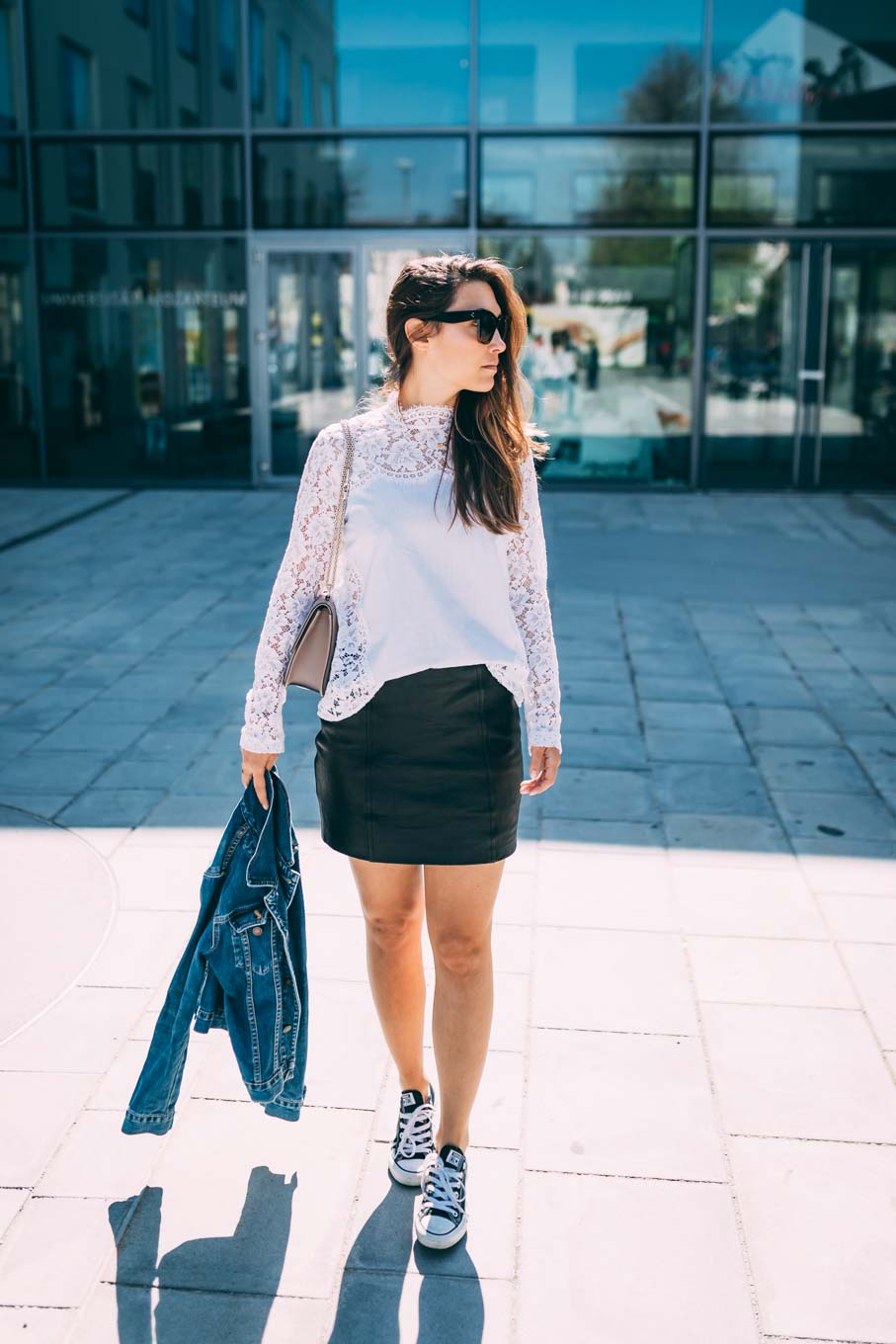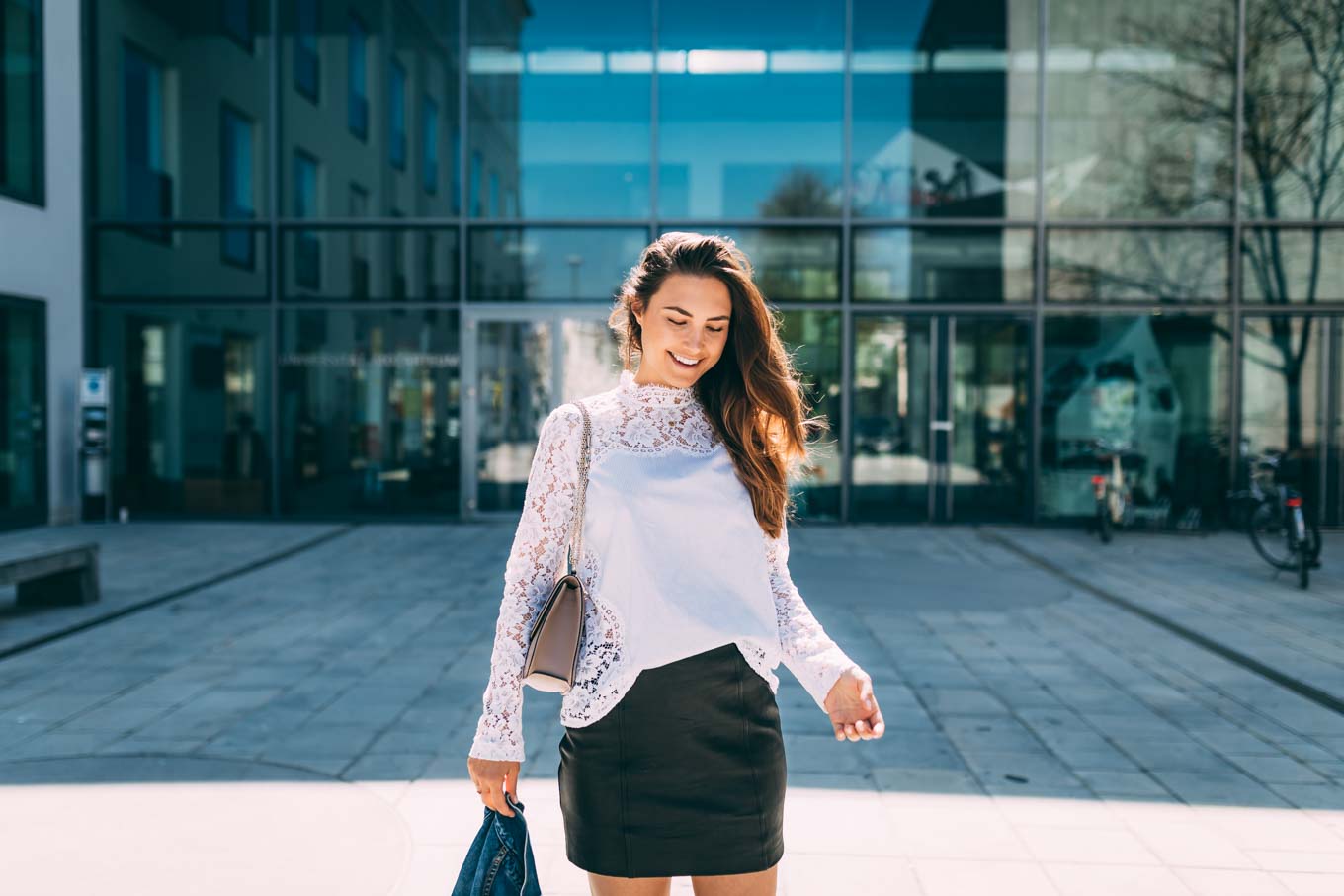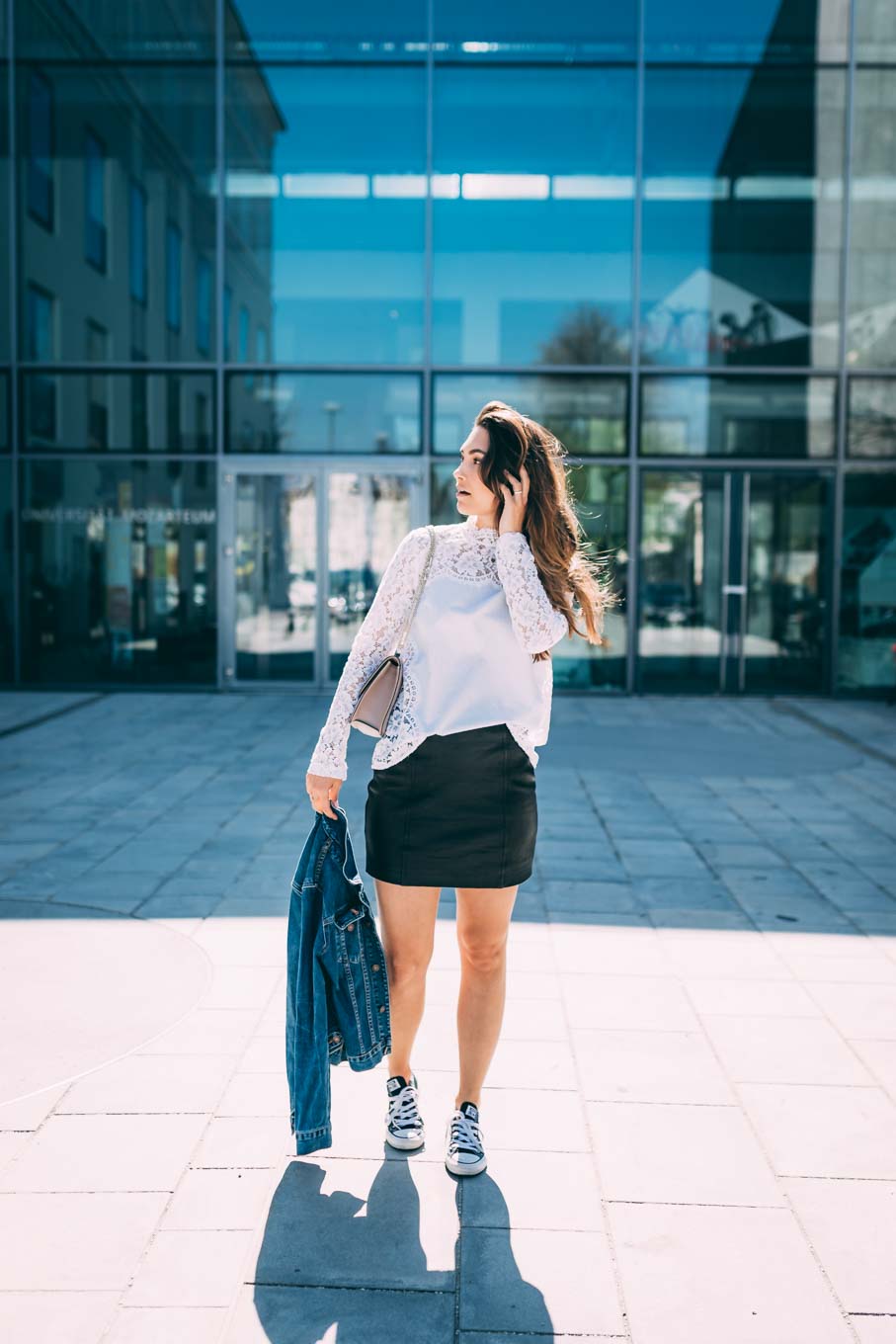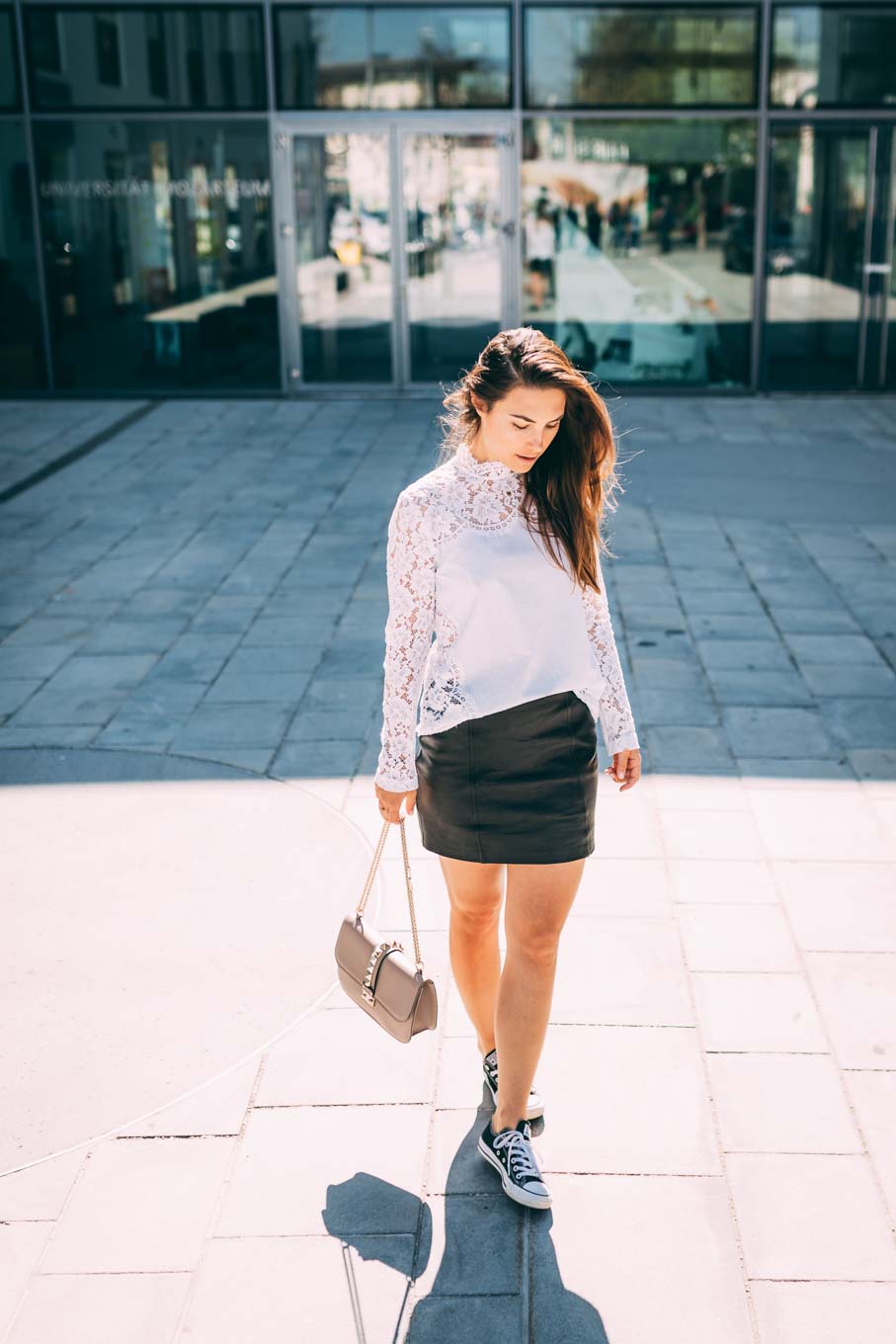 ---
museum clothing leather mini skirt // Sandro blouse (similar here) // Converse sneakers // Céline sunglasses (similar here) // Valentino bag // Earl jeans jacket (old, similar here)