#lekkerbachelorette in Amsterdam
What to say about a weekend with some the best girls on this planet, full of surprises, lots of laughter and so much love? I don't even know where to start… But I'll try with the beginning:
It all started on Thursday after I received the cutest and most mysterious invitation which demanded I had to go to Munich to sleep over at one of my best friend's places. Turned out, something was about to happen very early on Friday, so there I was with my little hand luggage and a packing list that didn't give much away about what was going to happen this weekend…
The alarm rang at 06:00 in the morning on Friday and we were headed for the airport in Munich – I still didn't have any clue where we were going and my girls planned it all so perfectly well. We were sitting at the gate (not the right one of course, so I was still kept in the dark) – but then the unexpected happened. When my friend Carmen told me she was just going to check if everything is on time and then returned with a pale face I knew something was wrong: Our flight got cancelled due to bad weather. That was when the adventure started: We jumped onto a plane to Düsseldorf, and decided to take the train from there. Said and done – with one more change of trains due to an accident on the road – we arrived at our final destination: Amsterdam! The moment I stepped out of the train I knew this weekend was going to be fun. I've been to Amsterdam a couple of times before because one of my best friends lived there for years, and I fell in love with the relaxed and cool vibe of the city the first time I was here already. So my excitement level was peaking…
We went to Hotel Zoku were two of my other girlfriends were waiting already – they decorated our room with balloons, confetti and totally bride-to-be like. I was told to dress in all white (which was also mentioned on my packing list) and then head up to the rooftop bar where the girls were waiting for me all dressed in black. For the night, the girls reserved a table at Mama Kelly, which was probably the best location on earth for a bachelorette dinner: The whole restaurant is entirely pink, and the moment you step into it, you feel like in Barbie's dream house. When we arrived, Vicky was already waiting for us with a bottle of champagne and we got the party started.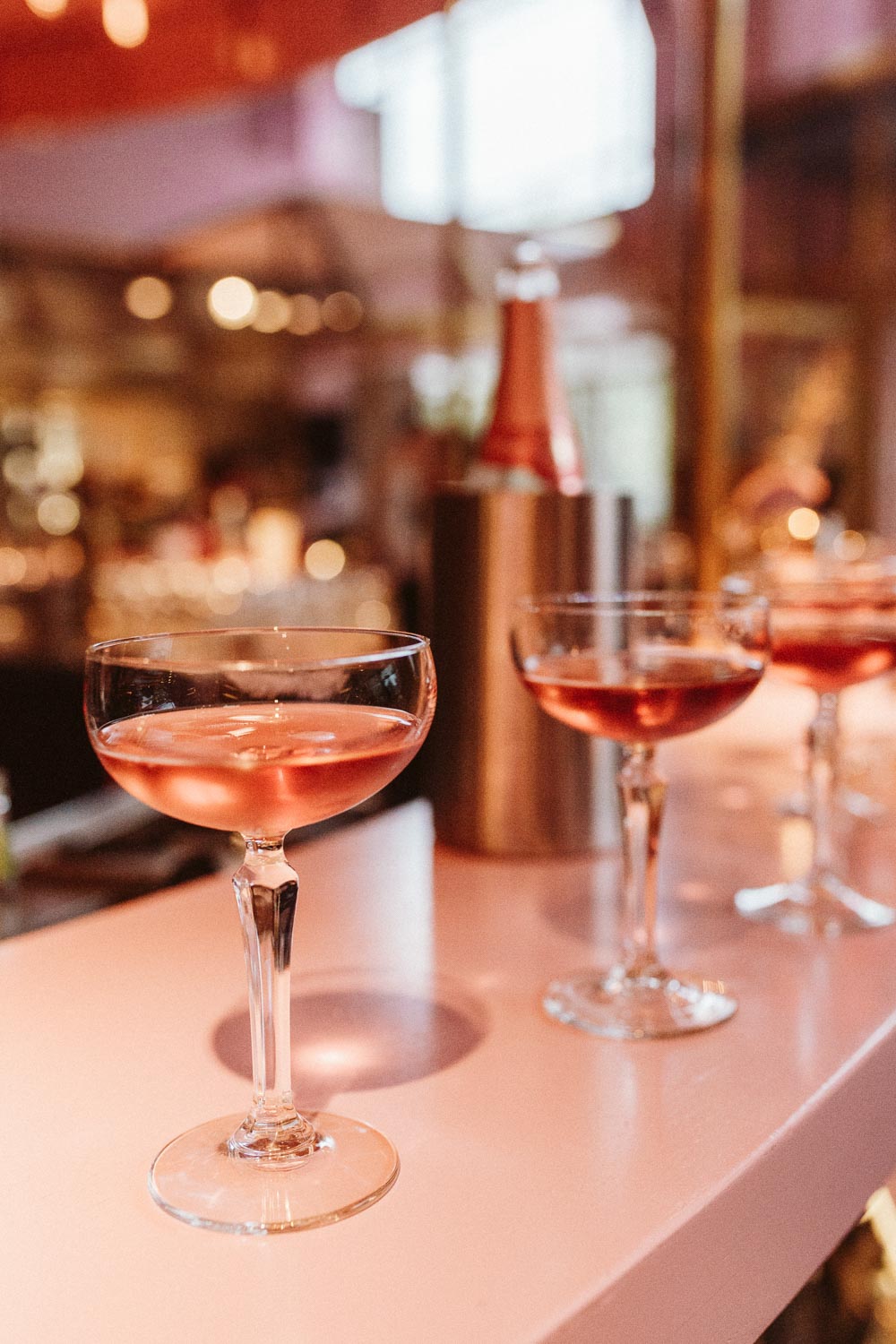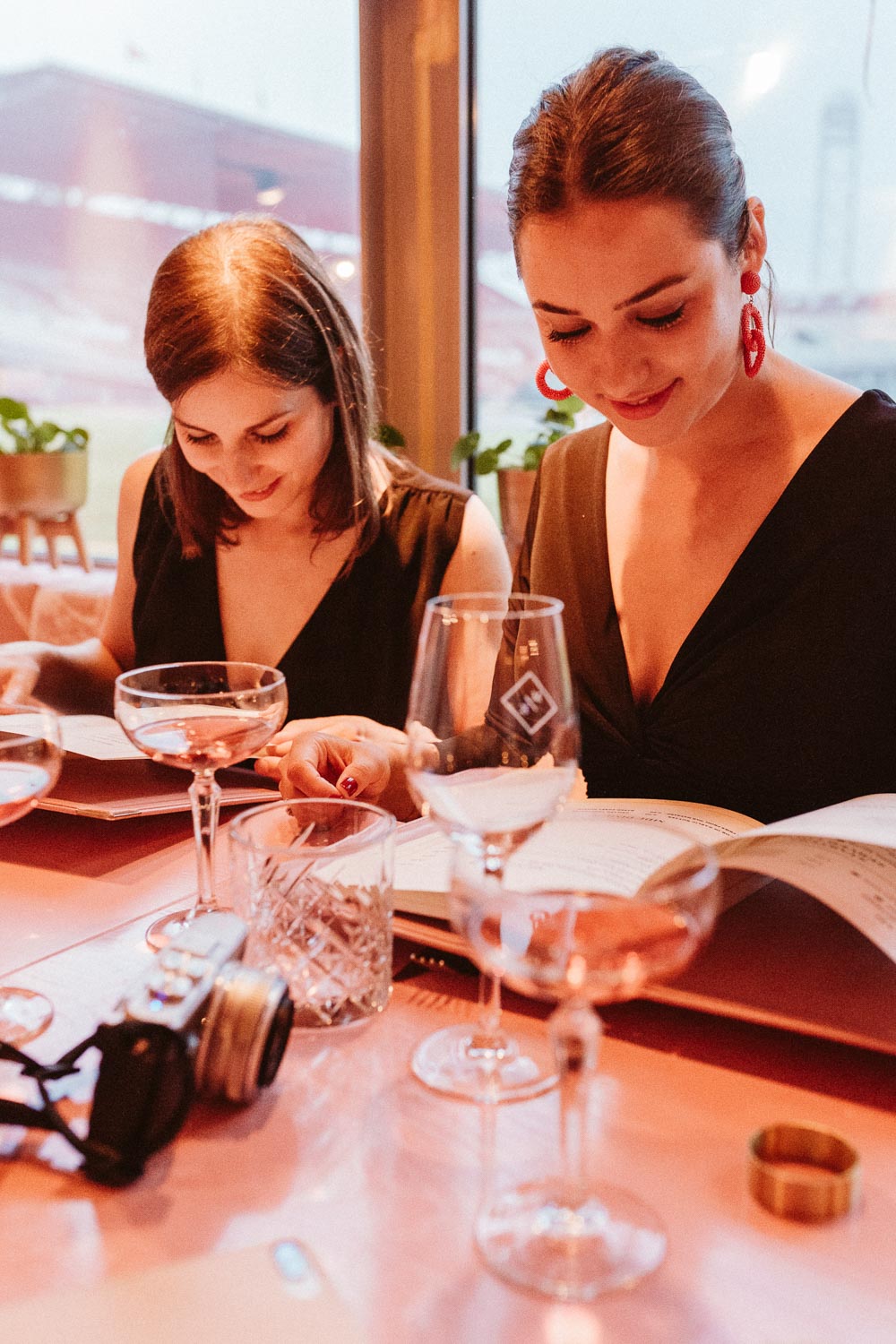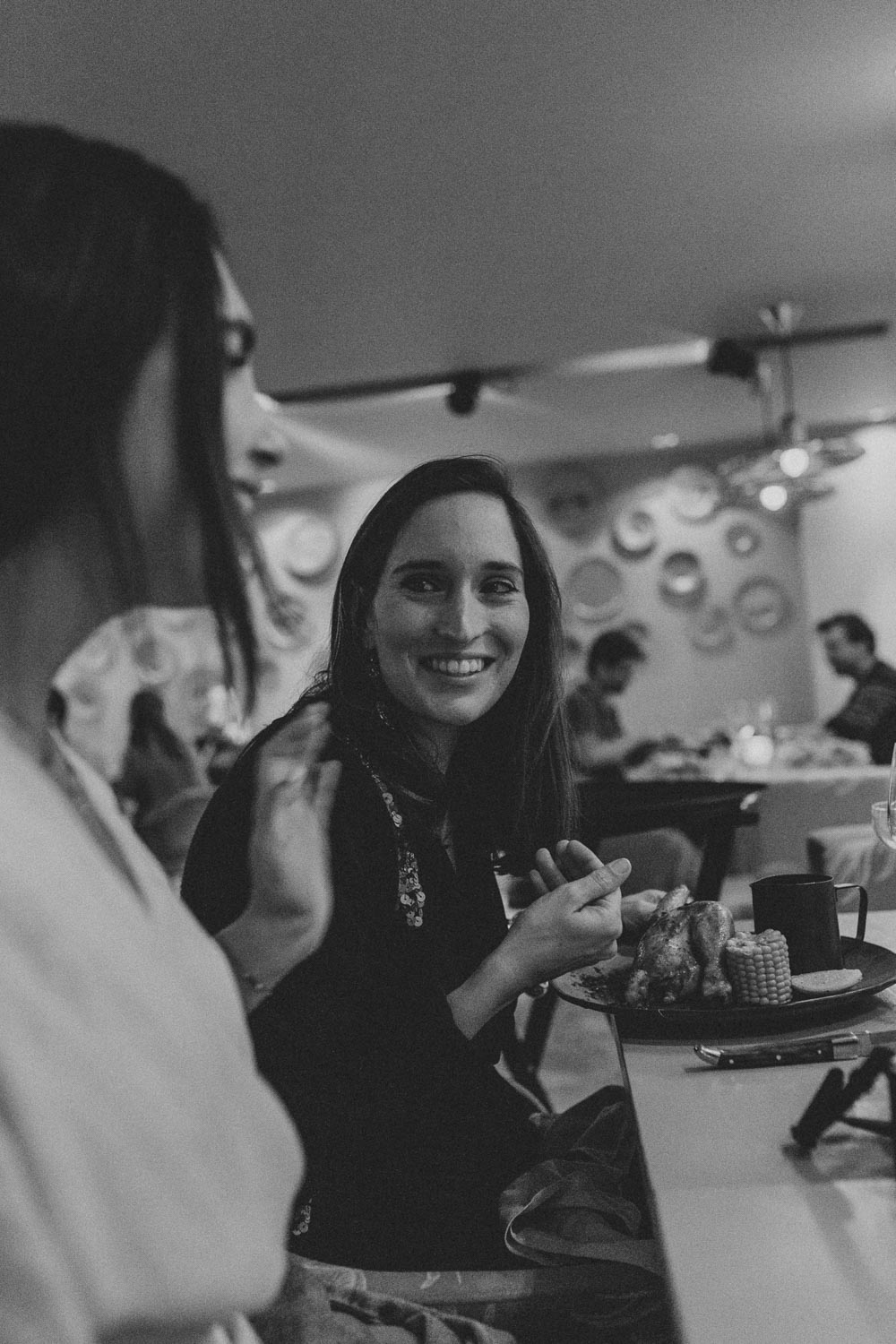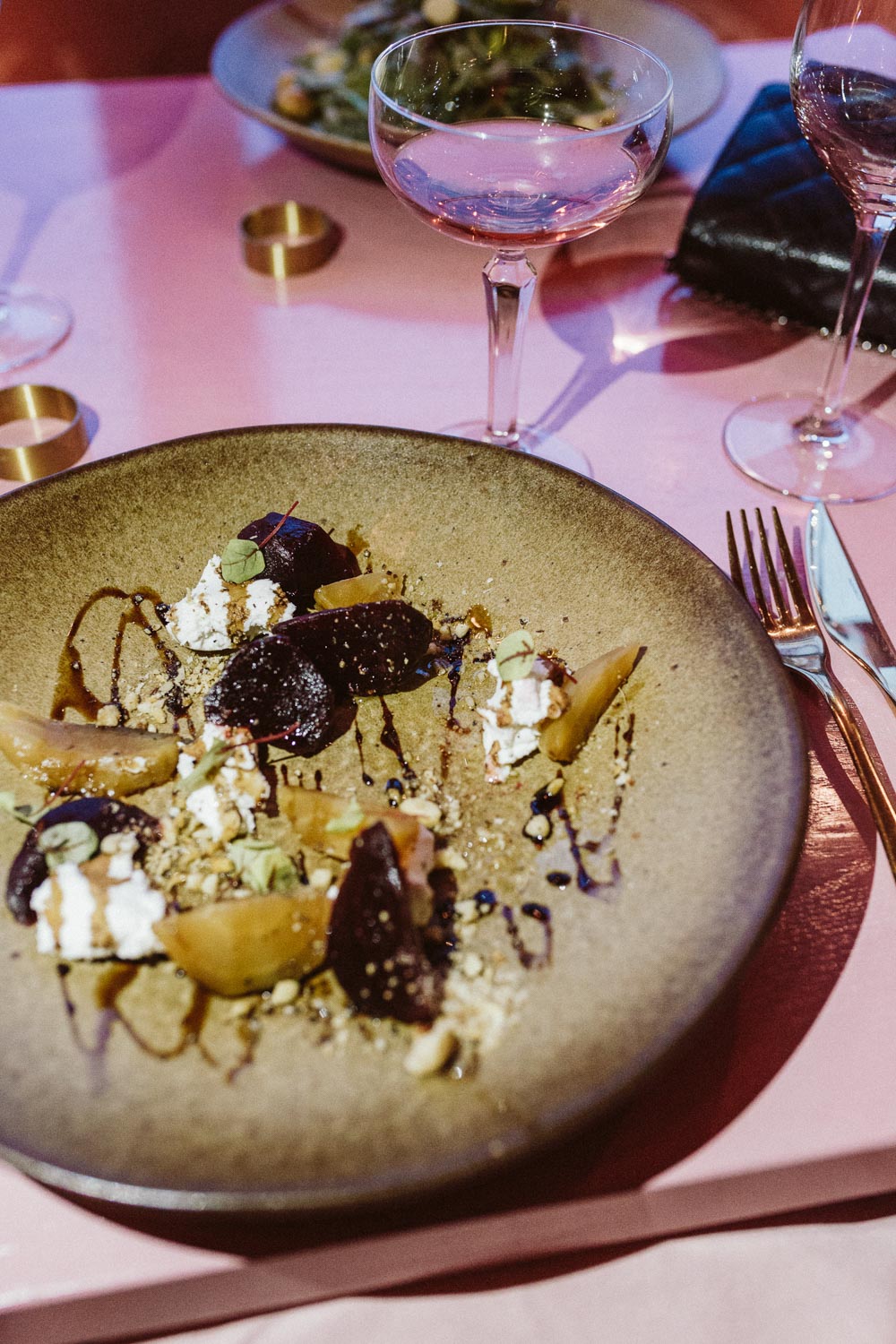 The next day, the girls organized the cutest matching t-shirts and props for us from Die Macherei and took me to the Amsterdam Open Air Festival where we walked (or shall I say danced!?) 16km until sunset and had the best time! Needless to say, the next day was reserved for a big brunch in one of the cutest cafés called George, which is located in one of the prettiest hoods of Amsterdam. Afterwards, we spent the entire day walking around Amsterdam, sipping on coffee, soaking up the beautiful sunny weather, did a little bit of shopping and just enjoyed every minute of it.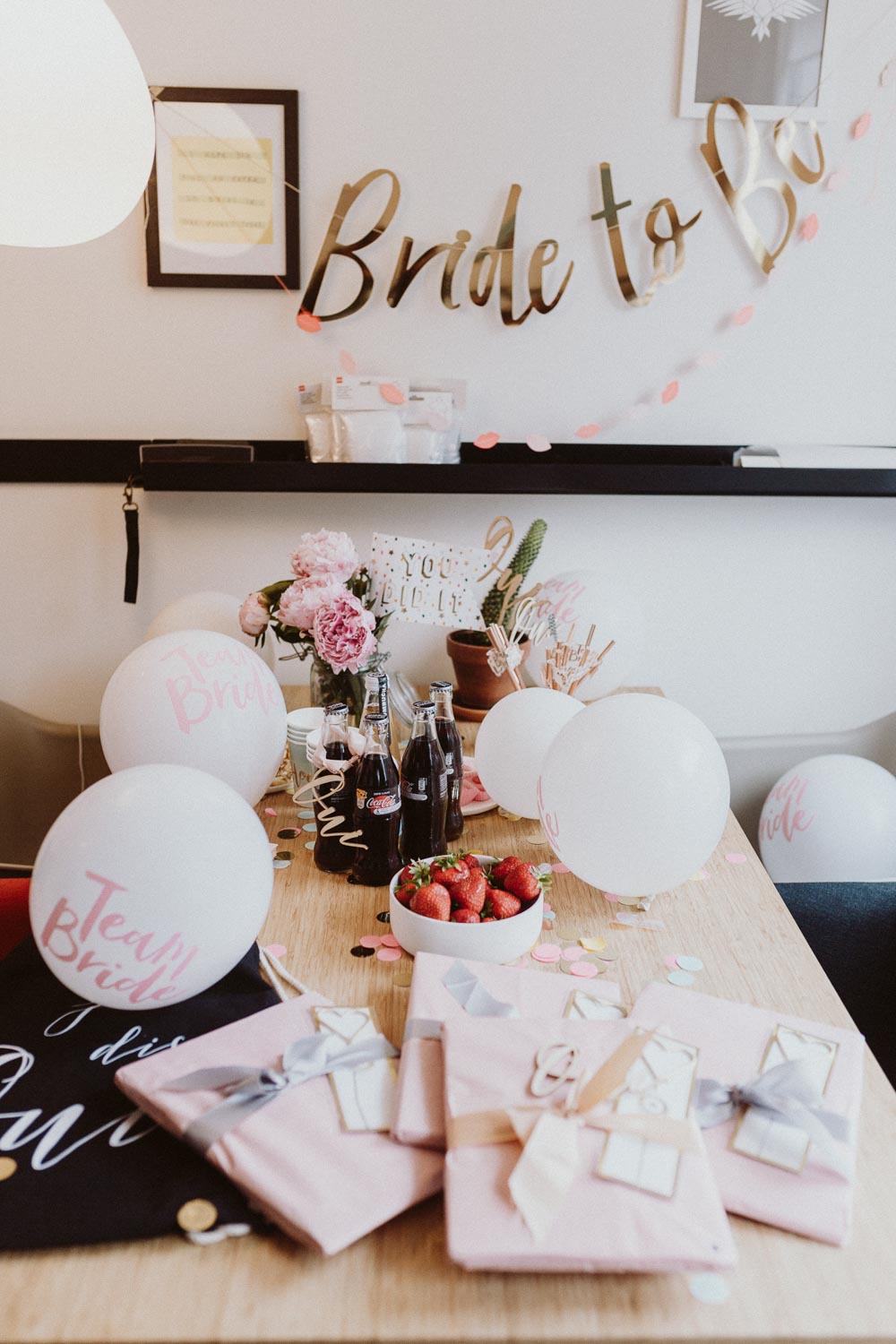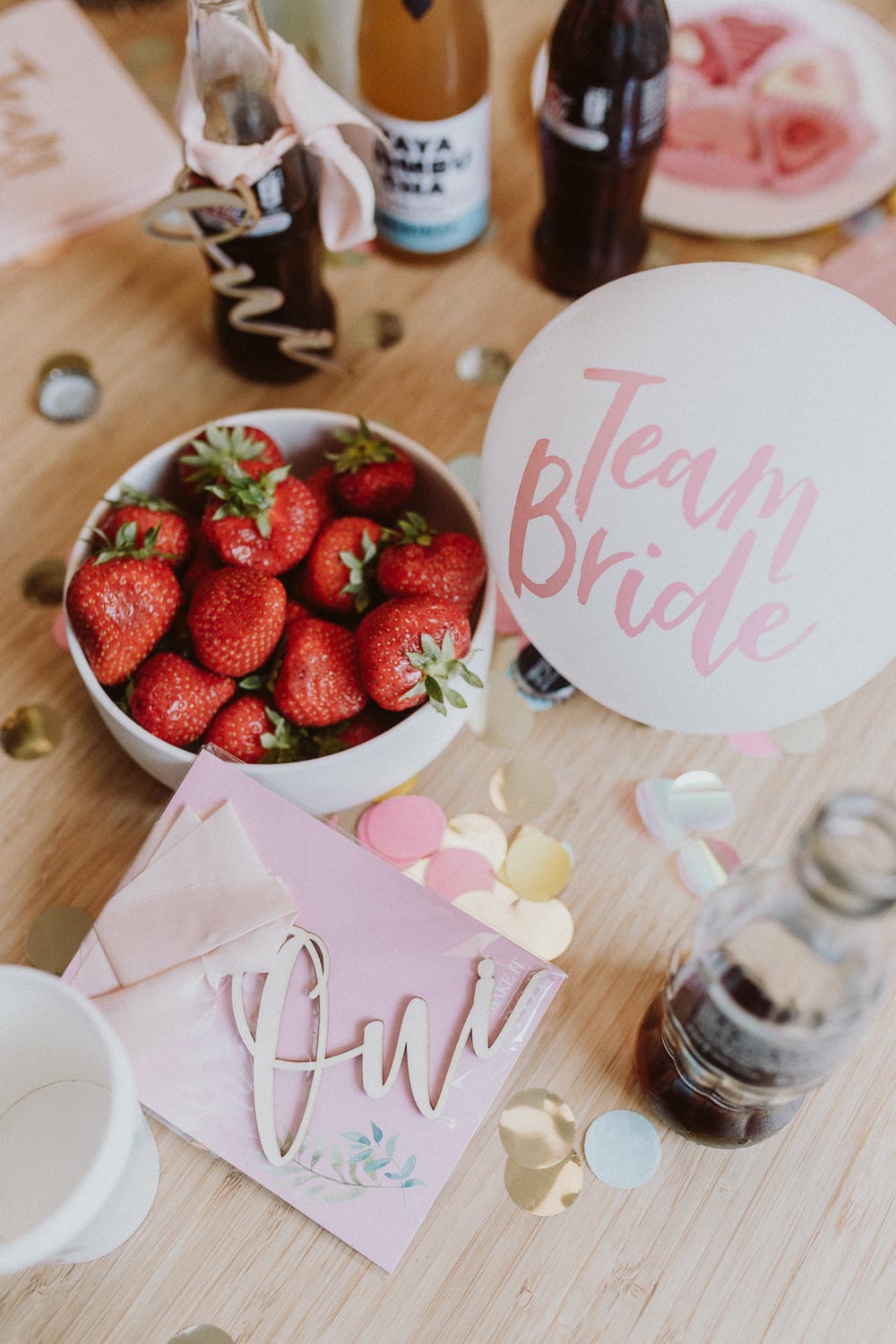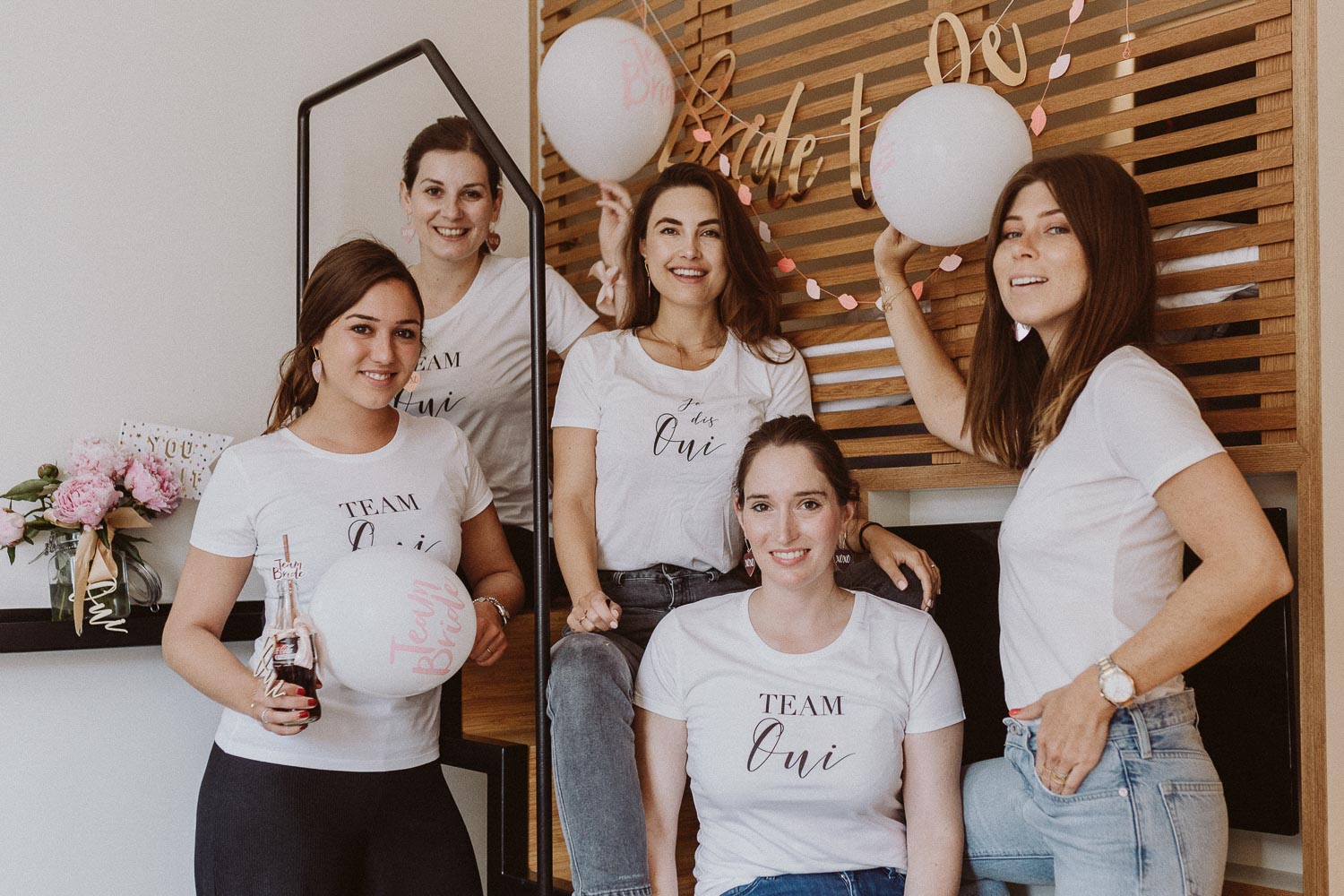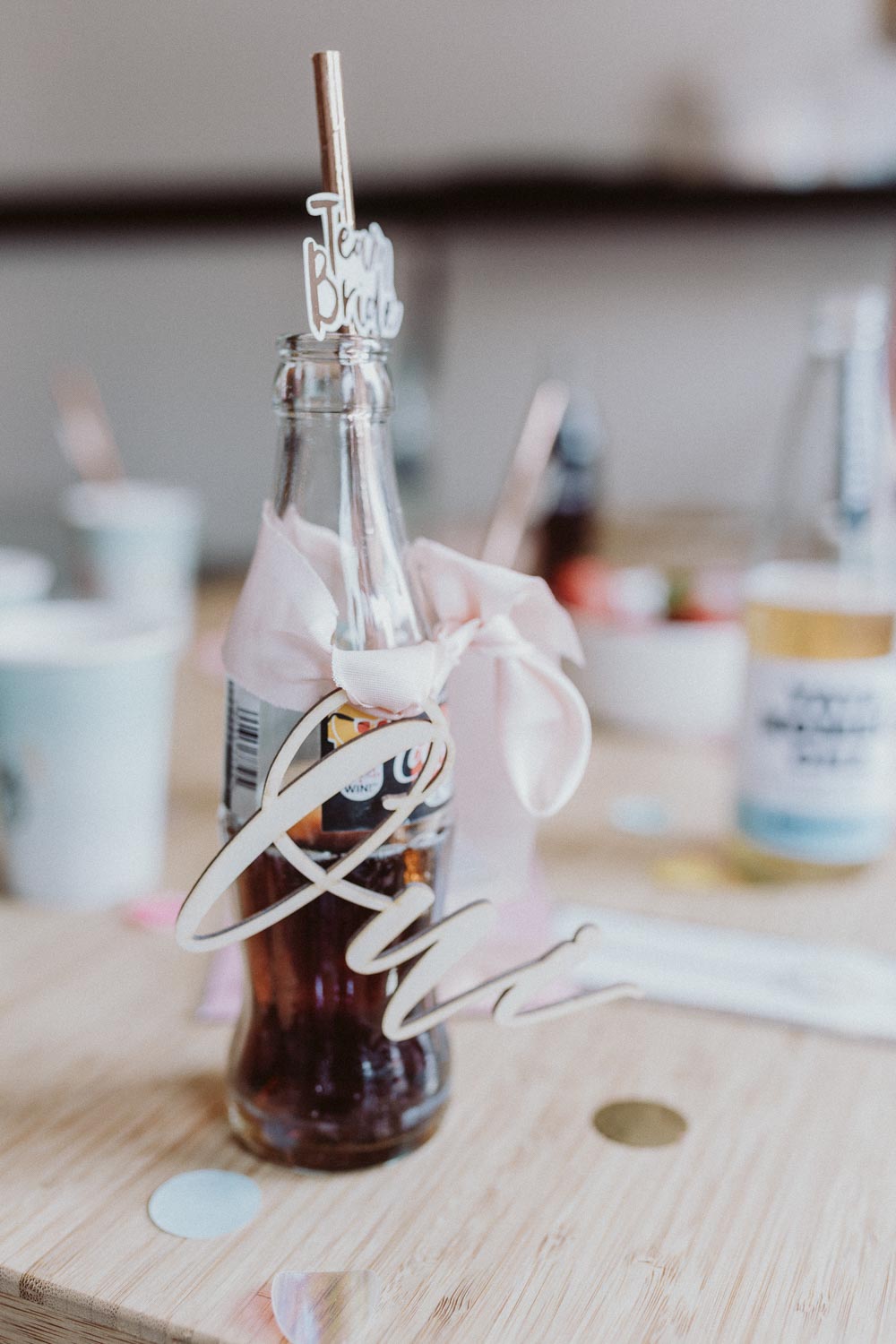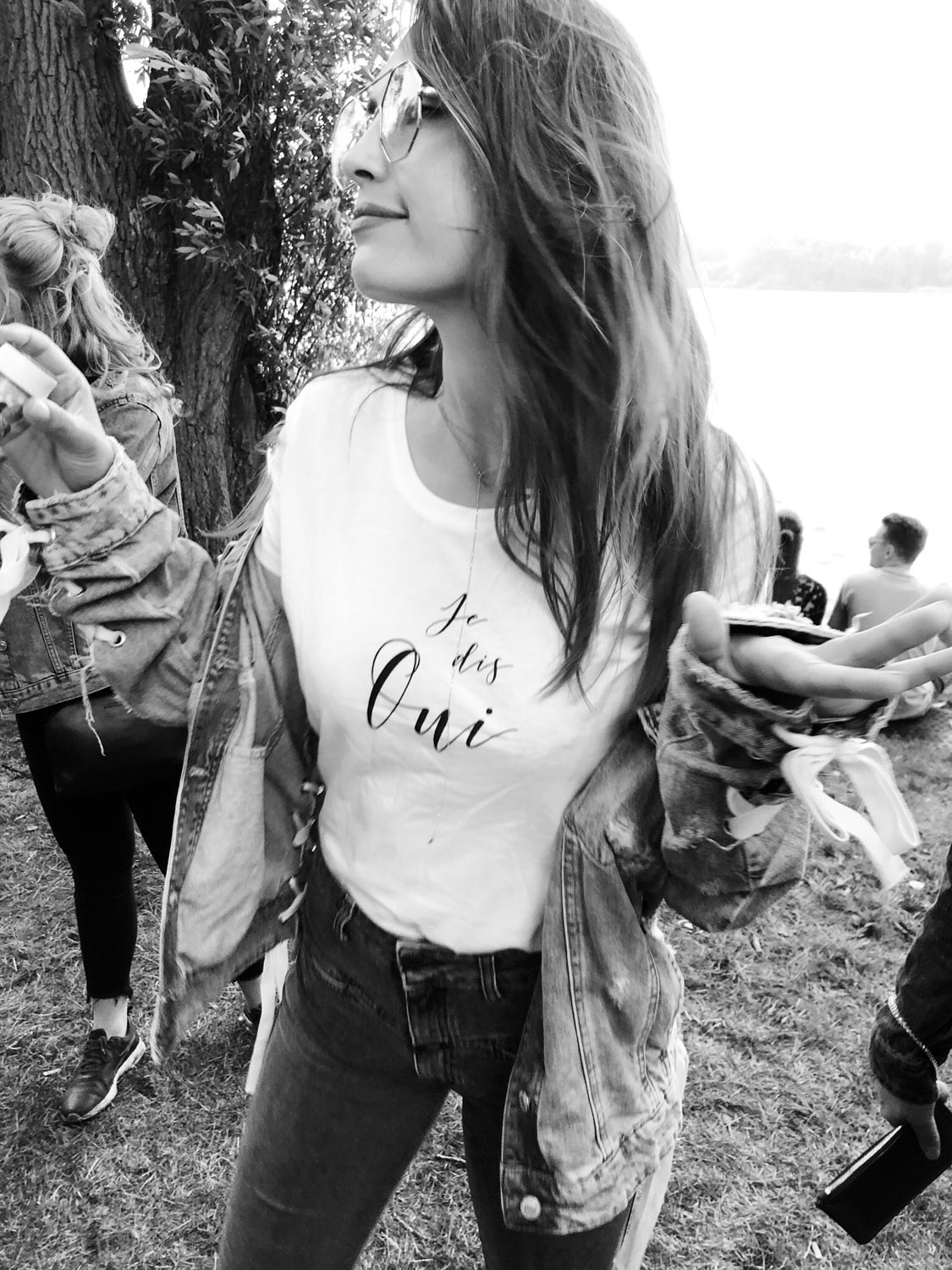 I've never ever gotten a surprise party or the like, so all of this was such an amazing experience for me and seeing how much thought and preparation from my girls went into this weekend almost made me cry…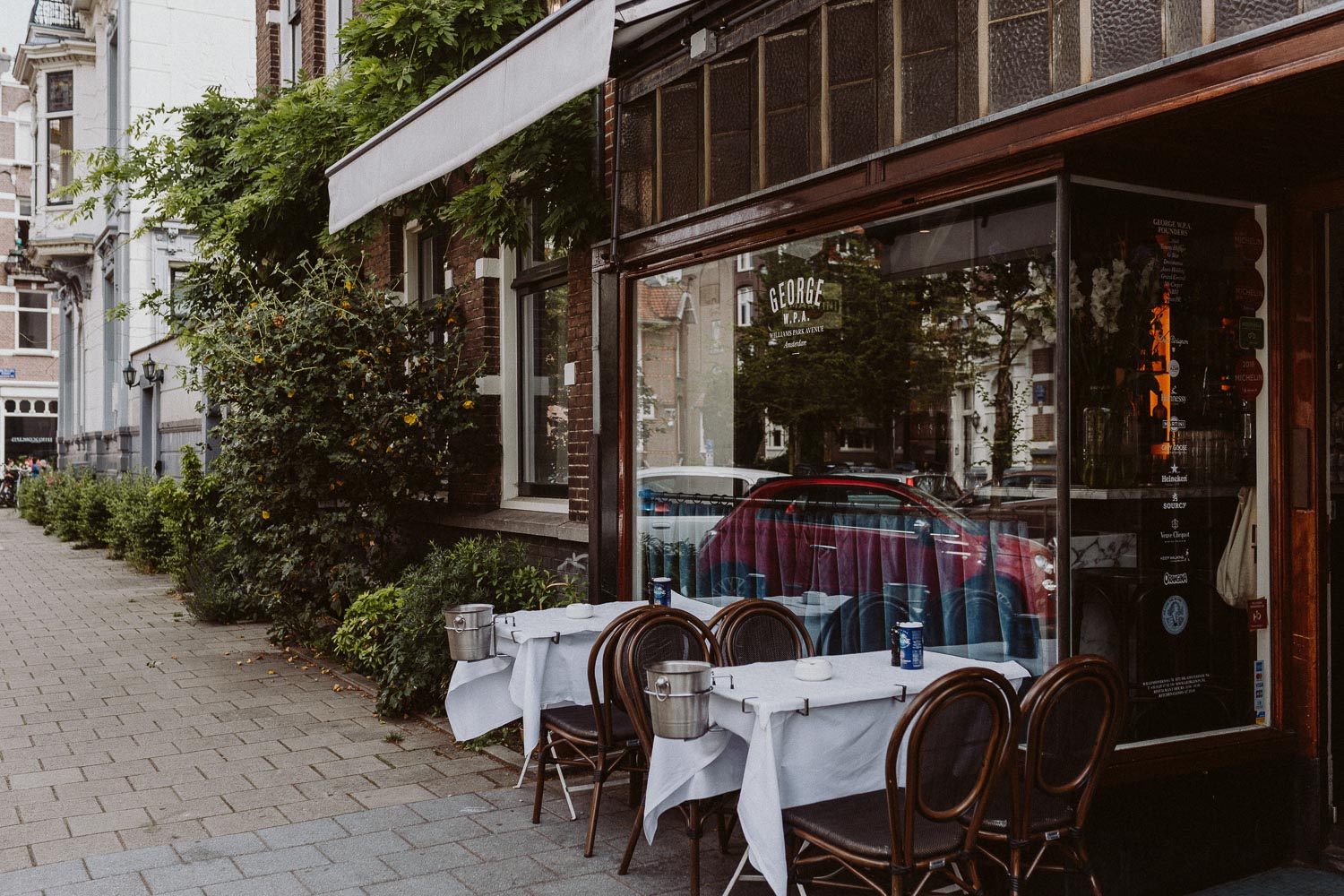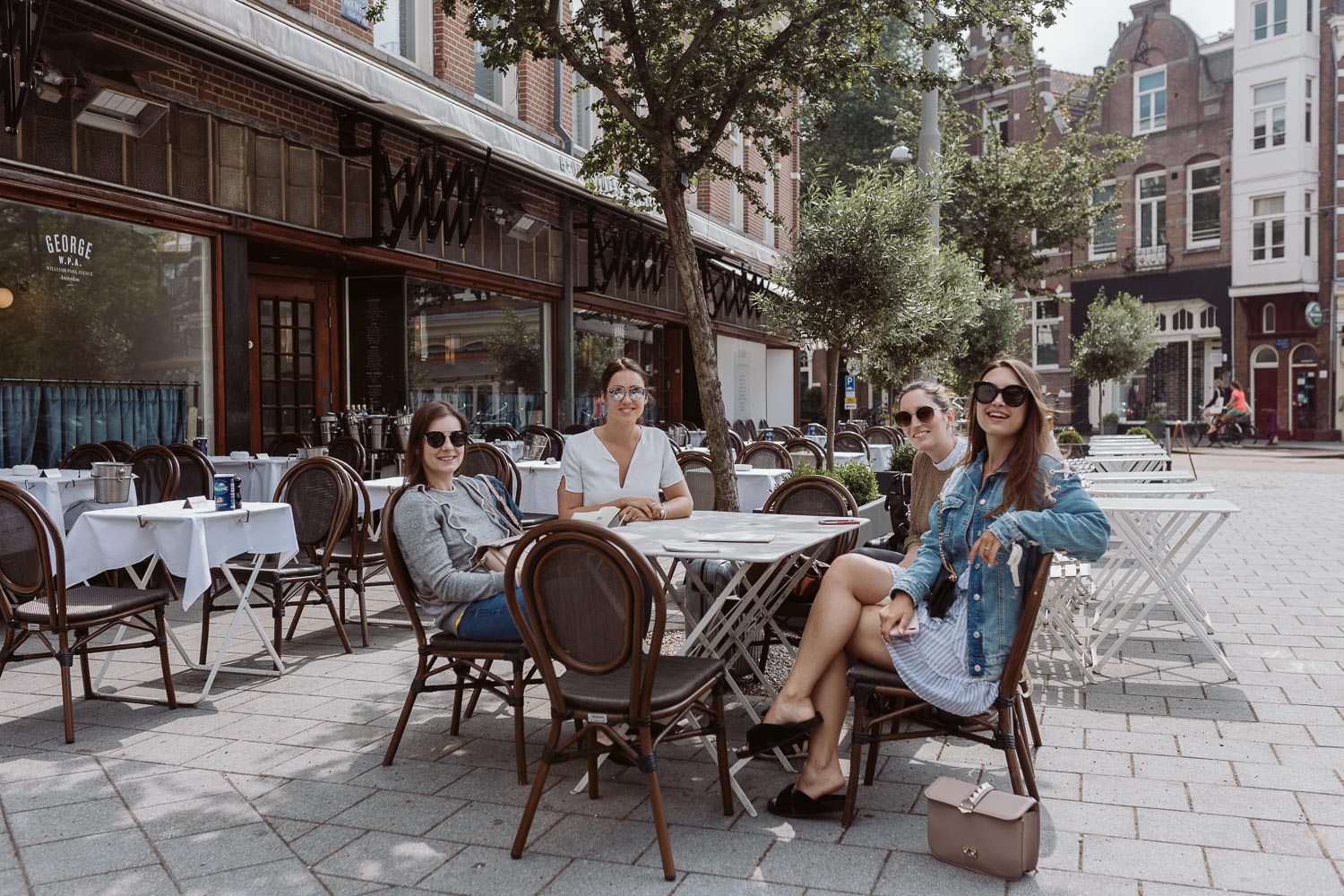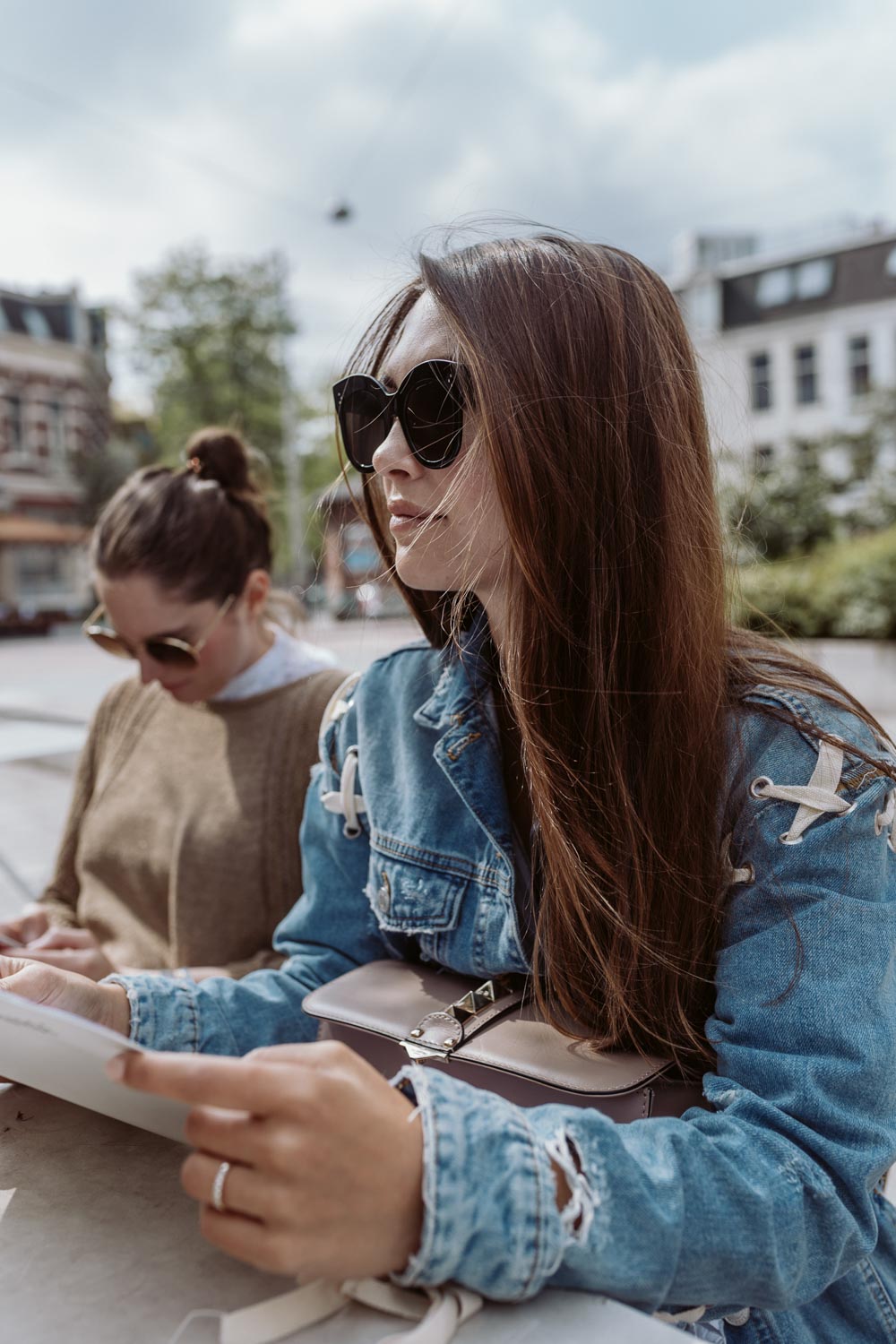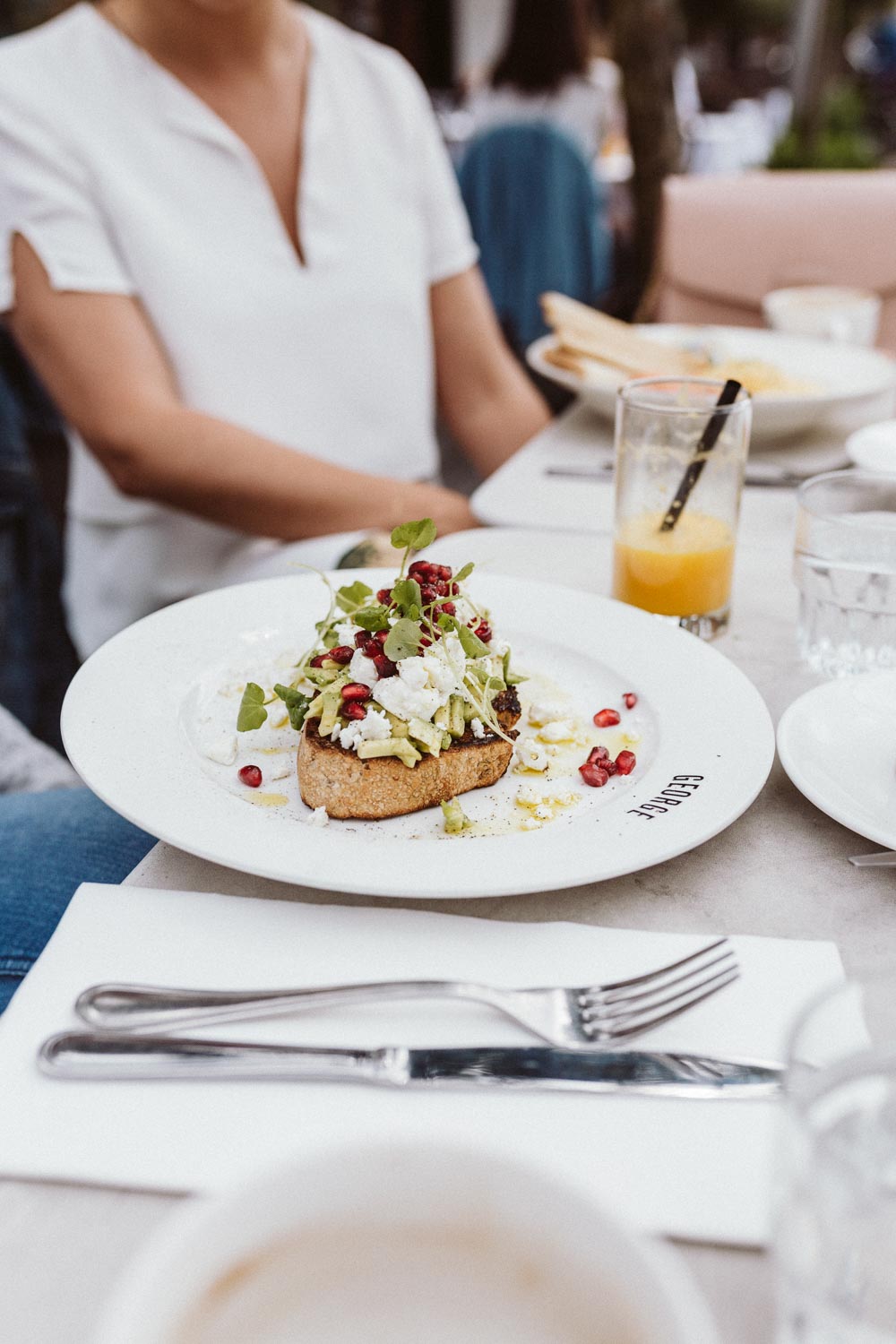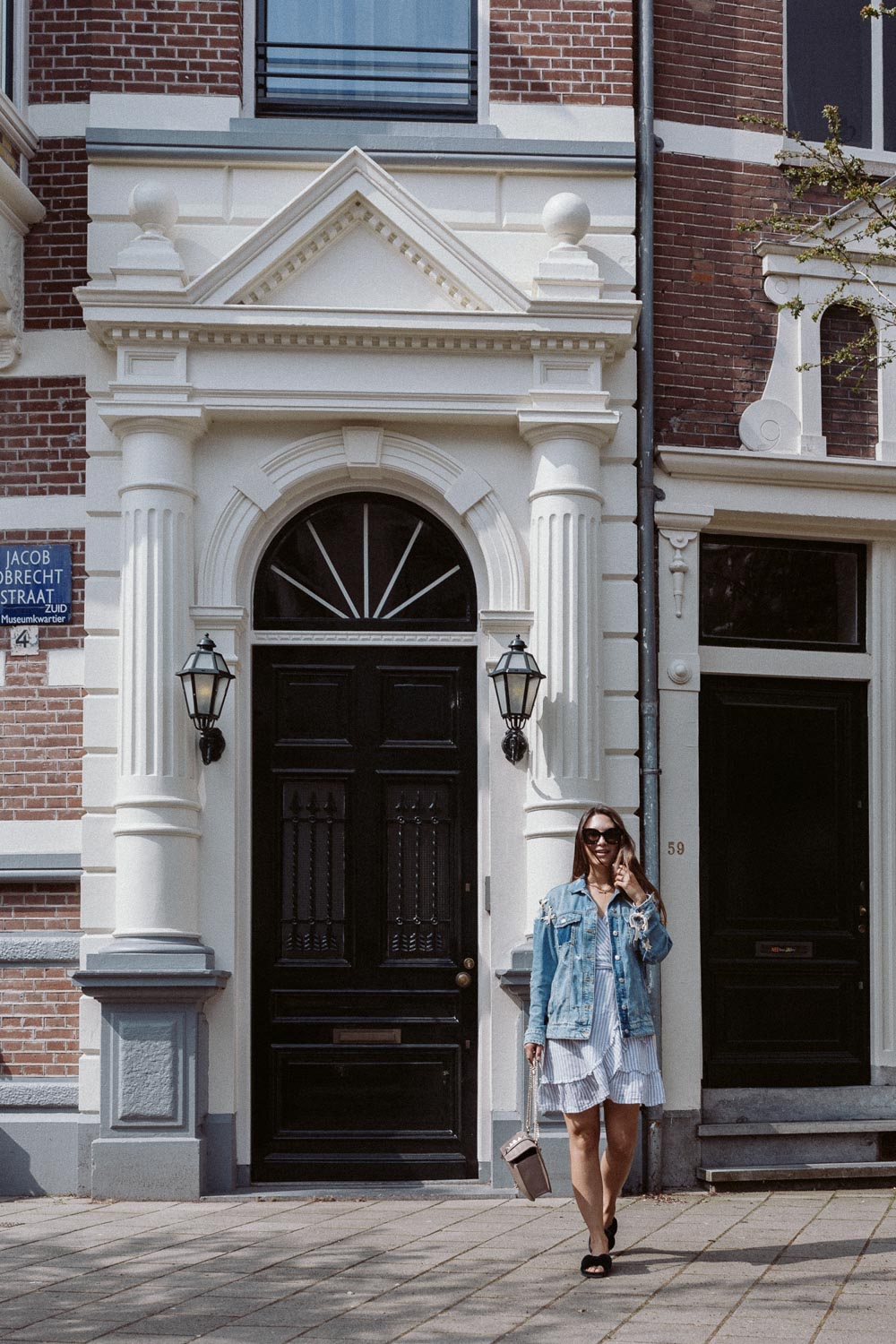 And in case you were wondering why it was so silent over here and on Instagram:
The girls had a strict no phone policy for me – I had one last call before I had to hand in my phone for the weekend, and only got it back on Sunday. First I was a bit shocked I had to give it away because of course I wanted to capture every little bit of this special weekend, but in the end I must confess that it was such a freeing experience to be without my phone for a while, not having the constant urge to take photos of everything. I felt like I was so much in the moment, I was able to take it all in without a little screen between what is worth looking at and my eyes – I loved it! Of course my girls got my back and I was lucky enough that Vicky brought her DSLR camera and captured some of those precious moments forever. We all agreed that this weekend is one for the books, and not to be shared with the entire world to see, but I still want to dedicate a little spot on my blog to those amazing two days with some of my favorite girls in the whole wild world.
There's only one last thing to say to my girls: Thank you from the bottom of my heart for this unforgettable time in Amsterdam with all of you – I could not have wished for a better Bachelorette party, and each and every one of you made it so special for me. You girls rock my life!! #lekkerbachelorette over and out – I can't wait to dance with you ladies again, latest at the wedding <3 DROP!
---
*photo credits: thank you so much for the beautiful photos, Vicky <3