Leo and me… it's a very tragic love story. And no, I don't mean Leonardo DiCaprio who I had a major crush on when I was 7 (who didn't!?). I'm talking about my relationship with leopard prints. My Mom always had a big thing for all kinds of feline prints and considers leopard a neutral – just like a black turtleneck or a white blouse. When I was younger I didn't really get why she loved that print so much, but over the years I realized there are only a handful of things that continue to stay in style season after season: The leopard print is definitely one of them.
In fact, it even seems like the leopard print is unstoppable. It's in the spotlight more than ever with the print being on coats, blouses, shoes, bags and everything in between. I'm not a big fan of  too much leo, but I think it works magic on an eye-catching unconventional piece such as the long coat from Edited. Instead of a classic black or beige coat, why not spice things up a bit by throwing in a wild pattern?
The safest way to make the leopard pattern work is to coordinate the rest of the outfit with just the same colors as the pattern. I chose to wear it with my beloved grey jeans, a neutral heavy knit vest and classic loafers. If you're feeling bold and want to take I up a notch just pair it with a pop of red – as for example red lips, or a red beanie. Also, denim looks amazing with leopard prints. If you're curious to see more styling ideas with this coat, check out this Editor's Pick on lovedailydose.com, and these to awesome looks by Vicky and Carola.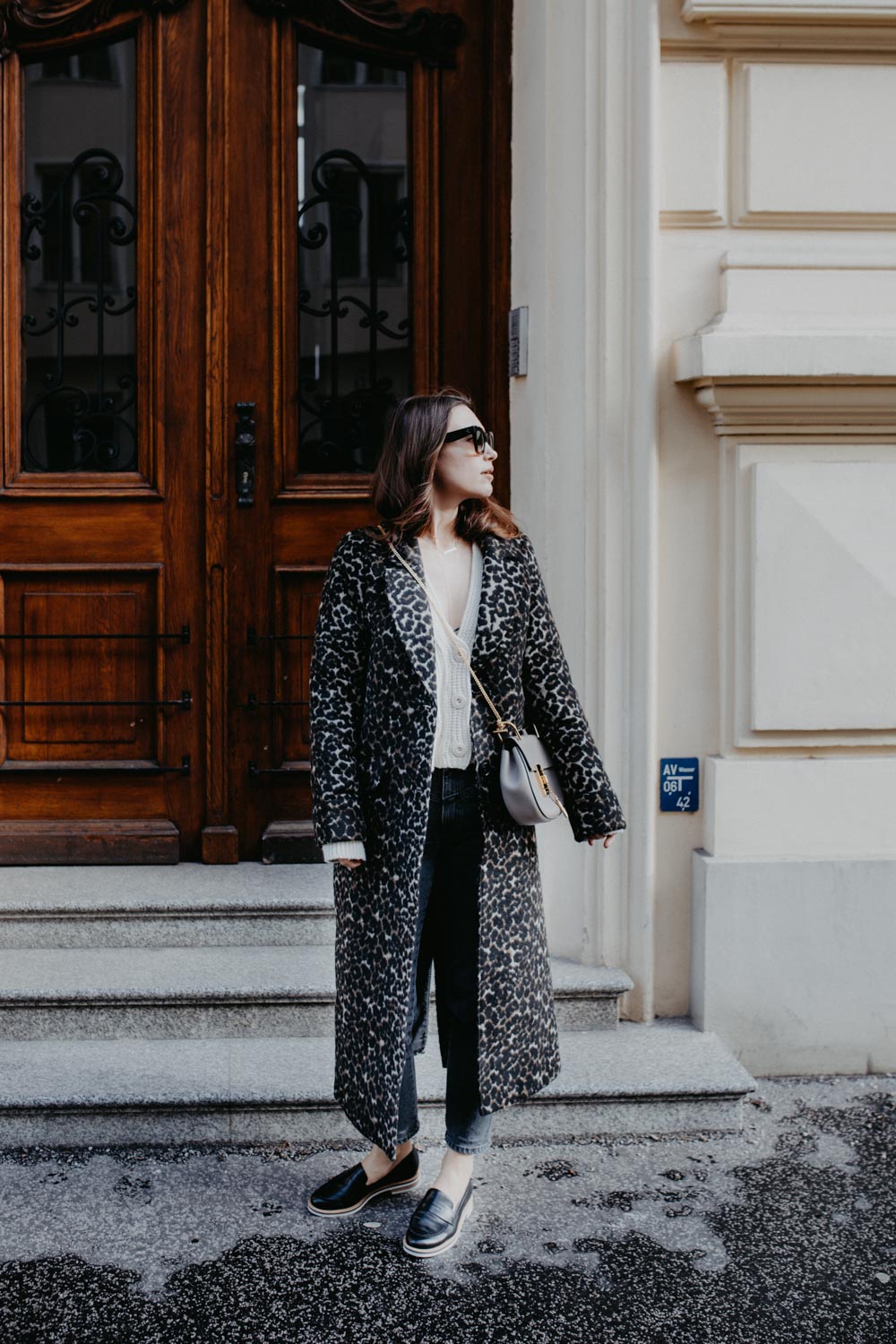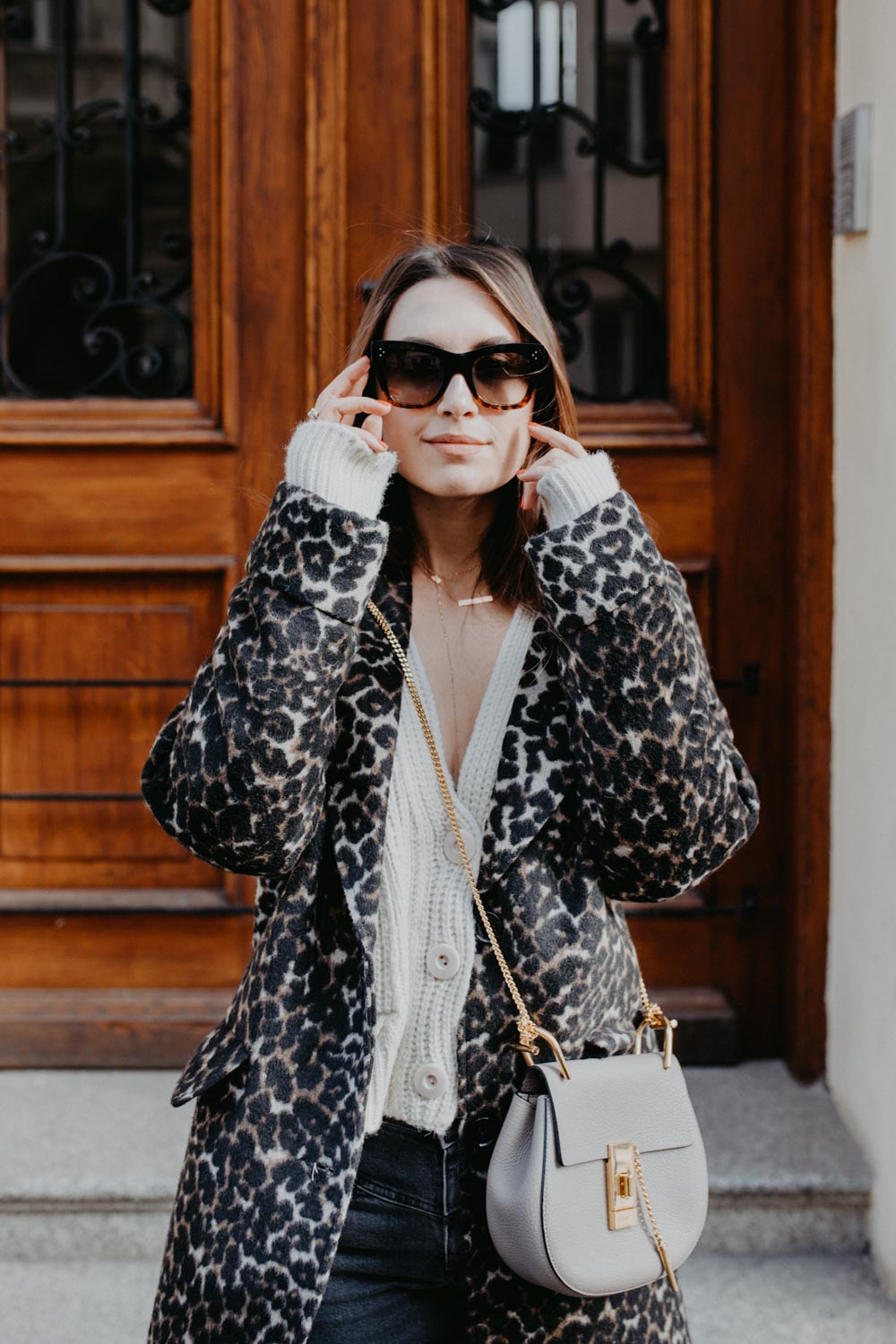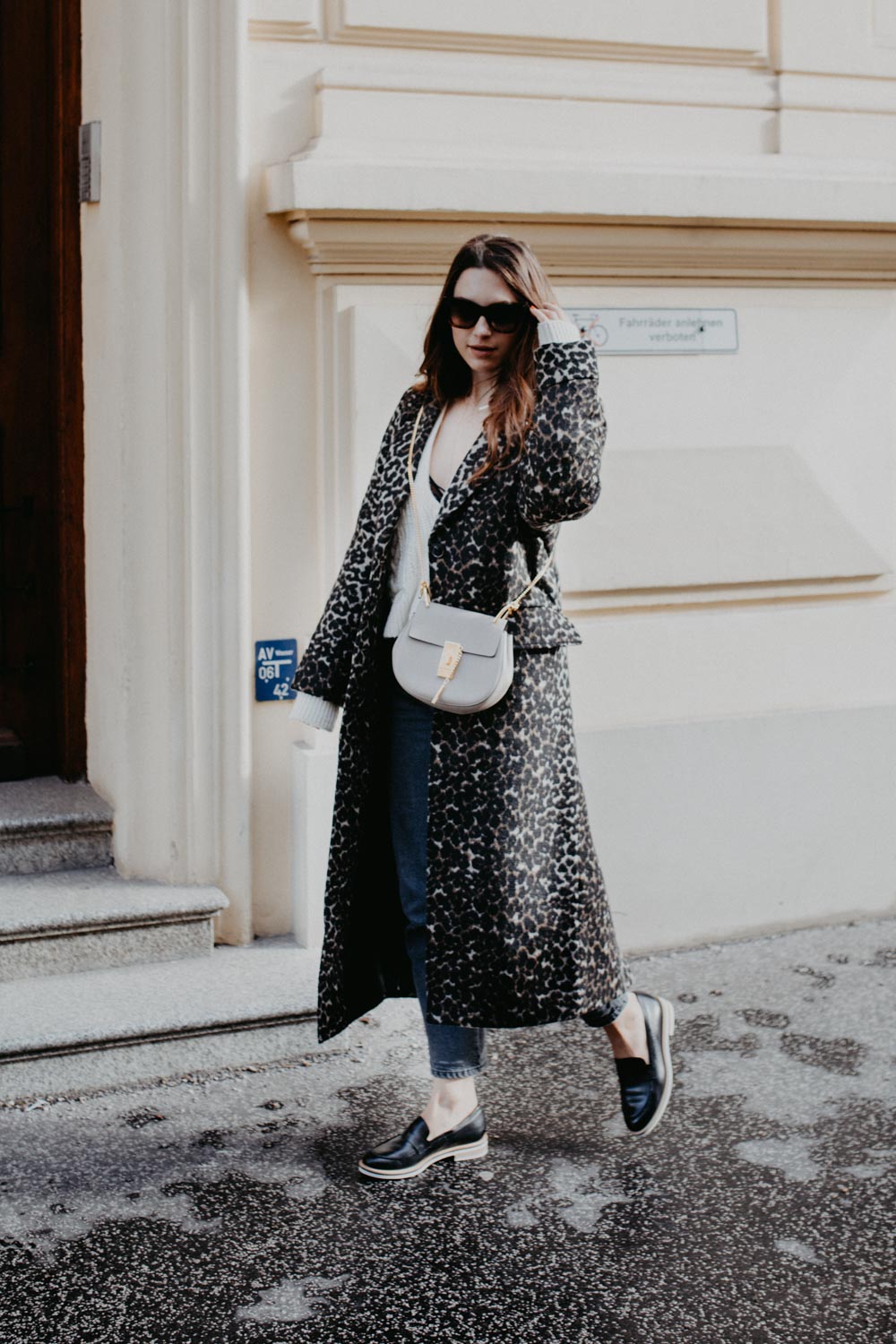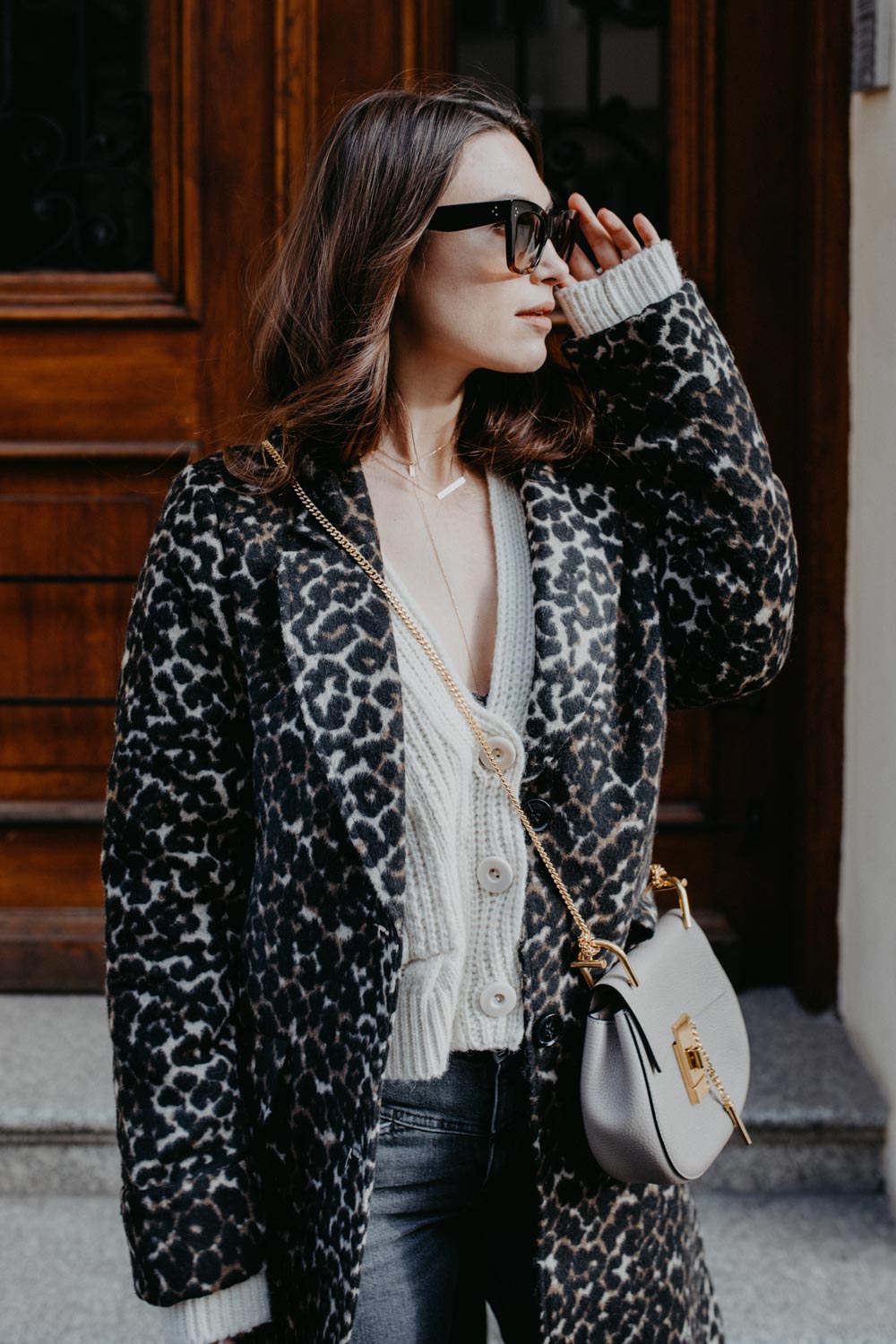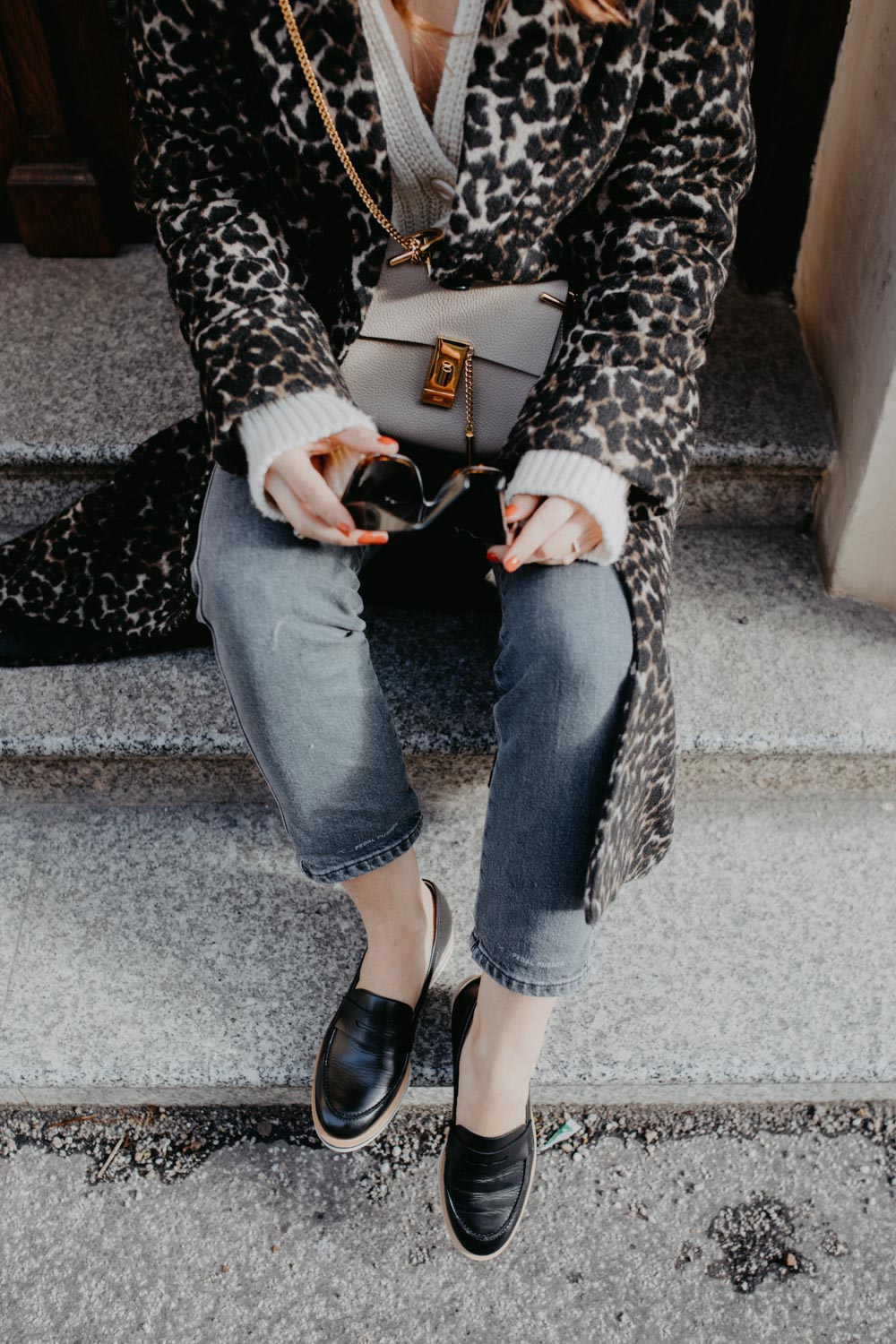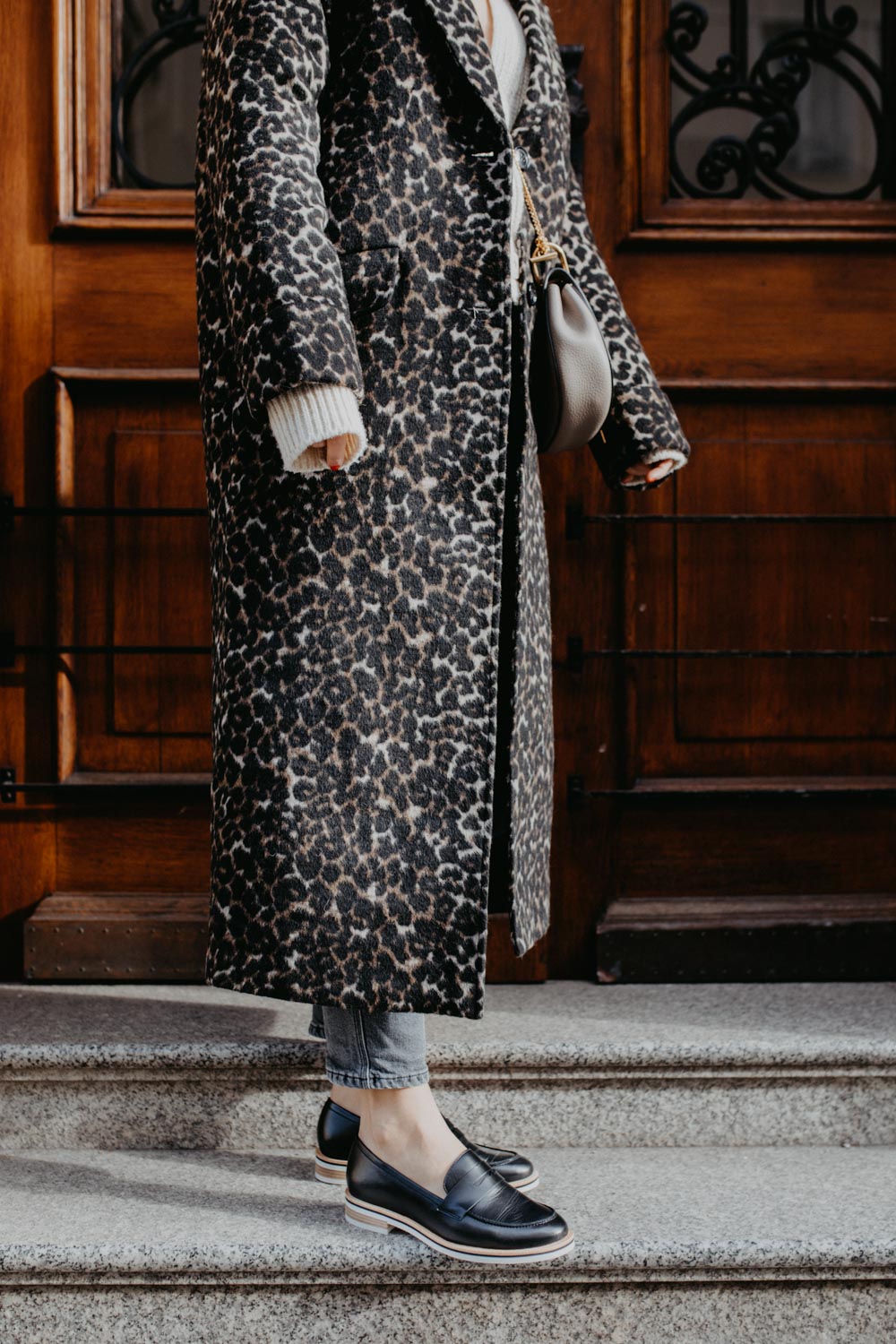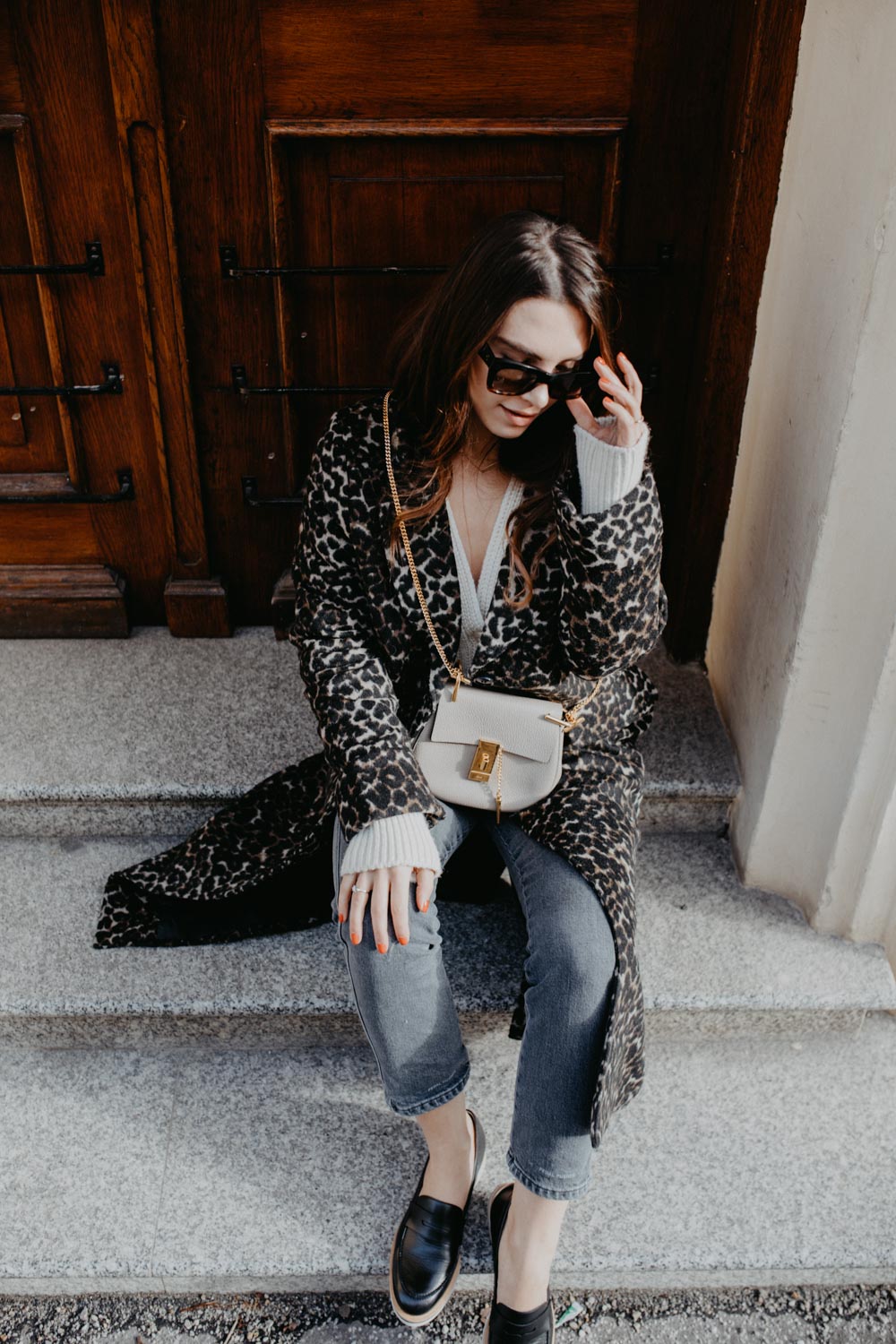 ---
EDITED coat // EDITED vest // CLOSED pedal pusher jeans // CHLOÉ bag // CÉLINE sunglasses // HÖGL loafers
*outfit in collaboration with Edited.de
Shop the post: