A Letter To My Baby
As my due date is approaching, I really wanted to take some time off to reflect on the past months of pregnancy and to mentally prepare for what's ahead of me.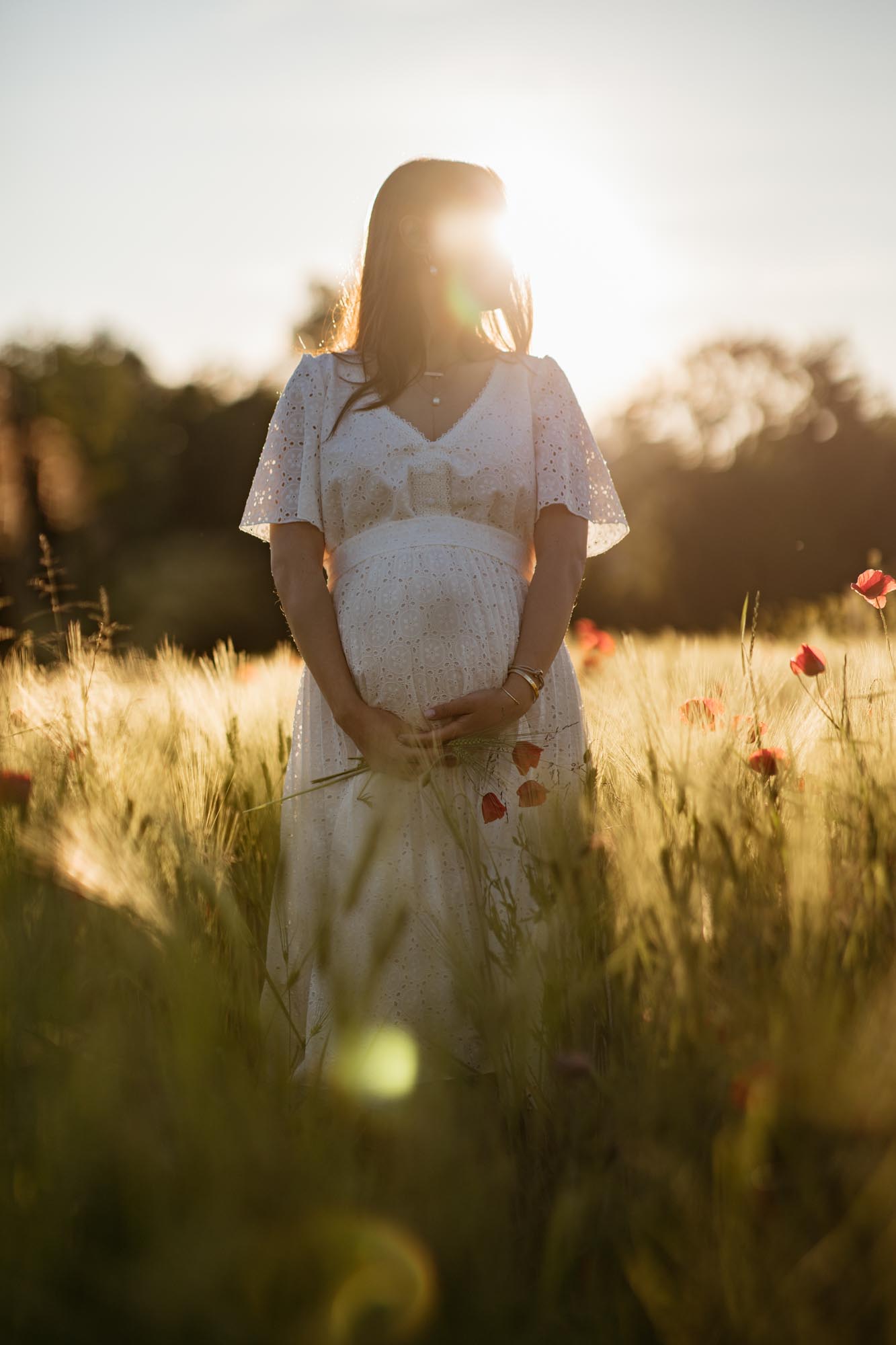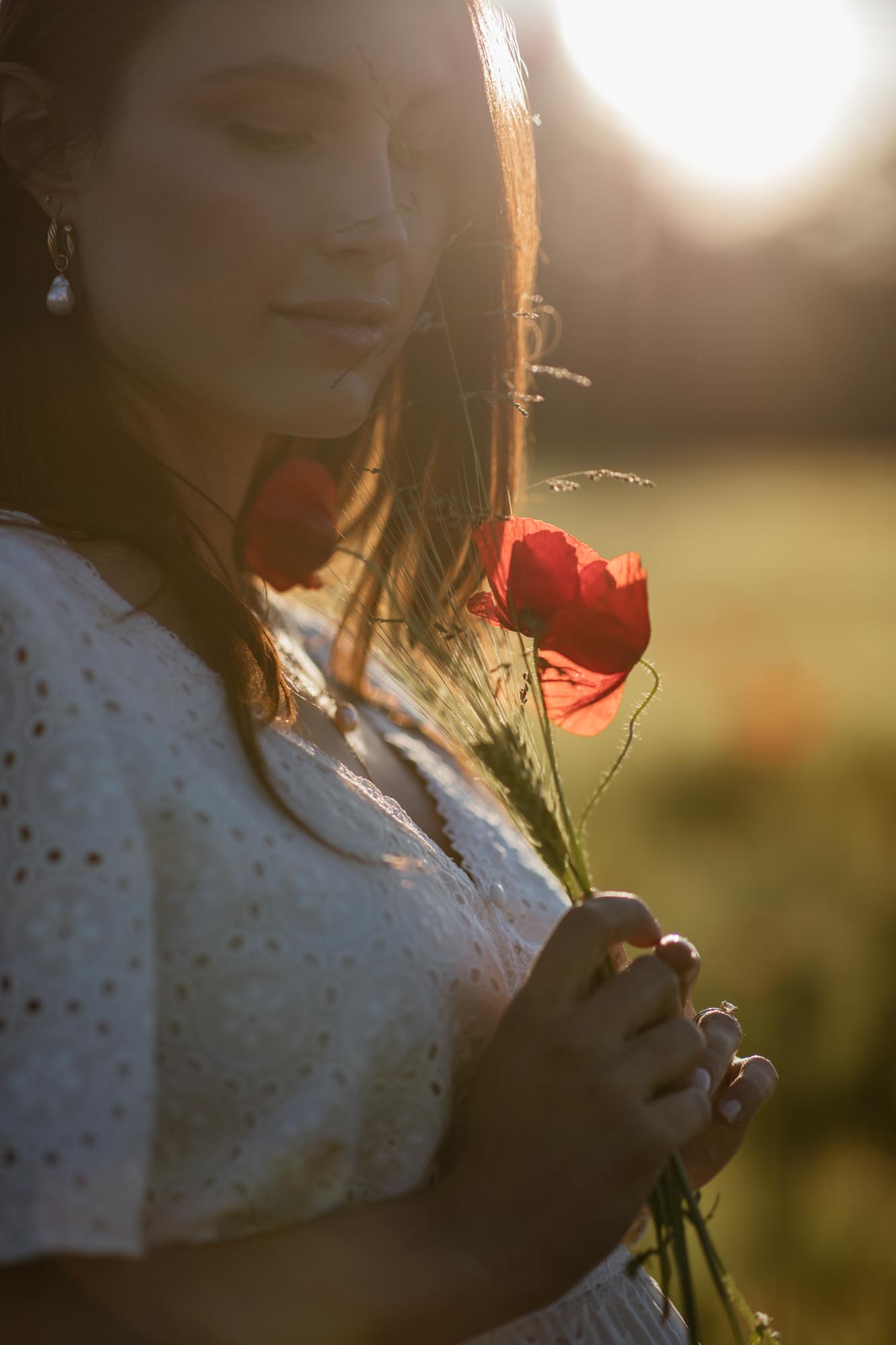 At birth, not only a baby is born, but also a mother. The past 10 months have been amongst the most magical of my life so far. My pregnancy has been such a blessing, and except for some bumps along the way in the very first few weeks, I really can't complain about anything. I've grown as a person, I've learned so much about myself, and I've gained the biggest appreciation of my body. I know I'll miss my bump. I'll miss the kicks that no one else could feel but me. I'll miss feeling my baby so close to me all the time. But it's time to say goodbye to this beautiful chapter of my life and make way for an even more beautiful one. In just a couple of weeks I'll transition from maiden to mother. I can only imagine what all of this will feel like, and I know I'm not quite able to fully comprehend what's ahead of me, but I know from the bottom of my heart that I'm so ready for it.
One of the things I did to mentally prepare for birth and to close this beautiful chapter of pregnancy with gratitude was writing a letter to my baby. I'd like to share parts of it with you here, too.
Dear baby,
I've had a hard time writing this letter, because there are so many things I want to say to you, but every time I'm starting to type these lines I get so emotional that I can't think clearly anymore.
How can I possibly put all the feelings I have for you into written word? And how can I possibly explain to you how excited we are for you to finally join us?
You're probably wondering who "we" are. We are your family. There's your dad, who's the most amazing guy I've ever met. He can't wait to hold you, to carry you around, to teach you a million things and to be called Papa by you. You haven't even met him yet, but I know you've got him wrapped around your little finger already. He's the funniest person I know, he makes me laugh all the time and I'm sure he'll go out of his way to make you smile all your life. He's our rock, he makes sure we're calm when we're not and he's also the one who always prepared fresh fruit for us in the morning, which you seemed to love according to your wiggles in my belly. He's also the one who talked to you through my belly button and who always made sure we're getting enough rest when we needed it. You see, he's just that: The very best person to be around with. You'll adore him, and I can't wait for you to meet him.
Then there's Maxi. You're little fury sister. Her name actually is Maxima, but you can give her your own nickname if you like. She's turning 10 already this year and is following us around wherever we go. She's the best dog you can imagine. She loves belly rubs, ham and swimming. I know she knew about you from minute one, because she can feel things like that. The other day I found her sleeping in your room. I think she was test-sleeping on your rug, because she knows she'll spend a lot of time there soon. I can't wait for you to meet her, because I know you two will be best friends. She'll be obsessed with you. Be prepared for lots of cuddles with her, and to have her follow you around and protect you wherever you go.
And then there's me, your Mami. According to the books I've read my heartbeat has been your favorite sound for the past 10 months. You know my smell already and you've felt everything I've felt during your time in my womb. I know I don't have to tell you much about me, because you know me already. We've known each other long before we'll finally meet. We've had this special bond from minute one, you and me. We're one right now, two hearts in one body. And that, my baby, won't ever change. I've been in love with you long before you came to us. Being your Mami has been my biggest wish for a very long time. And now this wish is coming true so soon. I'm forever grateful you choose me as your mother. And I'm so proud of us for rocking these 10 past months together – we're a good team, you and I. And that won't ever change.
I can't promise you we'll be perfect. Im sure we'll make mistakes, we all do. But I can promise you we'll always try our best to be the best version of ourselves for you. There are so many things we can't wait to share with you. There are so many places we can't wait for you to see! The first time you'll feel sand between your toes and hands, and the first time we'll take you swimming in the ocean. Or the first time you'll discover snow! I can't wait to see your face when you taste food for the first time, or your reaction when you take your first few steps. I can't wait to hear you call me "Mami". I can't wait to dance with you through our living room, just like we do now while you're still in my bump. We cant wait to explore the world again with you through your eyes, little baby. It's hard to put the amazingness life has to offer in words, but you'll see it for yourself – and I just can't wait for that.
I want you to know that your possibilities are endless, and the world you are growing up in has so much beauty to offer. 2020 is a great year to be born. It's a year of change, a year of hope and a year that is making us all question what's really important in life.
We can't wait to find out everything about the person you are and we just want to support you in becoming whoever you want to be. No matter who you want to be, who you choose to love, or what you decide to do with your life. It doesn't matter – all we want for you is to be happy. Never forget that we will love you no matter what. You'll always have a place to come home to, where we will be waiting for you with open arms. Because we are going to love you, no matter what. You'll always have us, your Mami and your Papa.
I feel your little legs kicking my ribs while I'm writing this. It's getting pretty tight for you in there and I'm not going to lie that it's getting a little uncomfortable for me, too. But you know what? You're closer to me right now than you'll ever be, and I never want to forget this feeling. The day has almost come – the day we'll get to see your little face for the first time, to hear your first cry, to smell you, and to feel your skin on ours. We'll soon know who's been hiding inside me for the past 10 months. And I know we'll be looking at you, and you'll be looking at us, and it will feel like you've always been there.
Not many things are certain in life, my little one. But one thing is for sure:
You're the greatest gift we'll ever receive and we can't wait to finally have you in our arms. From your first breath here on earth, we will do anything to make you happy.
Everything's prepared for you. The world is waiting. Ten months of loving you, and a lifetime ahead of us. Let's do this, baby!
With all my heart,

your Mami