Life lately, Vol. 1
As you might know, at the beginning of this year I've been asking you for feedback regarding my blog and about content you'd like to see here on You Rock My Life. Although I know I can basically do whatever floats my boat here, I'm also aware of the fact that I wouldn't be where I am today (right now: in my kitchen in my PJs), if it wasn't for all of you awesome people out there who are reading what I'm sending out into this world wide web. So obviously, your feedback is solid gold to me. I've received many messages via e-mail and on Instagram with lots of amazing feedback, absolutely great content ideas and most of all lots of lovely words, which I'd like to all thank you for so so much!
Above all, you guys said you love my personal posts and my food for thought series, which is also the content I love creating most. So you can definitely rest assured that more of that stuff is going to be coming your way in 2018. Another topic you asked me about was fitness & food related content, which is actually already in the making, and which I'm very excited to share with you soon (whoop whoop!). Further more, some of you (mostly fellow brides-to-be, yay!!) asked if I am going to share some wedding inspiration over here. And the answer is: Yes, I do. (pun intended.) Jokes aside – of course there will be wedding posts on the blog. To be honest: I'm super excited about this topic myself and can't wait to start blogging about it, right now however, we're still trying to figure out some wedding related things, but once everything is decided I'll definitely share bits and pieces of the journey to our "big day" here with you.
Last but not least, I received the feedback that you'd like to know more about me, the things I'm doing and what I'm up to all the time. I think that's probably one of the most flattering compliments you could make any blogger, because to me, that means you're really interested in what I'm creating here. I know I've said this already, but I think I cannot emphasize it enough: I'm really thankful for every single one of you who is following along You Rock My Life (yes, YOU!) – for every little comment, like, heart or thumbs up.
So, in order to put your feedback into action, I'm introducing a new category to my blog. 
Every other week I'll share bits and pieces of my life with you, telling you about everything I've been up to, thoughts that are on my mind, things that are on my wishlist, things that actually made it into my shopping basket, events that I've been invited to, things that made my happy or sad, and just in general how my life has been lately. (in case you're wondering; yes – I'm doing this mainly for you Mom & Dad, so you finally know what I'm up to all the time. Just kidding.)
Alright, let's do this. My life lately:
On my mind.
One of the topics that has caused big discussions this week in the blogger hemisphere has been Instagram's alterations of their algorithm – de novo. Long story short: Posts are not shown in a chronological order but based on how much engagement they have received within the first few minutes after publication. This results in the fact that most of the followers of any smaller account don't even get to see the post at all. As far as I am concerned, of course I think that's a pity because behind every post and photo on Instagram there's a lot of work and in the end, all I want is that you guys at least see the post. Whether you decide to like it or comment on it, or not. But it's kind of frustrating to know right from the beginning that a post is just lost on Instagram without any chance for reaction.
The only real concern I have regarding these current happenings: There are very crookedt people out there who take this misery to their advantage and create businesses which for example sell likes and generate more followers. As pathetic as it seems, it's a fact. So in the end, all of these changes on Instagram reinforce fraud and scam: Likes and comments are bought with one click, like-bots promise to generate more followers and companies as well as innocent people are being betrayed by fake numbers. I don't want to compare Instagram with the Finance Industry, because of course this matter is by no means as disastrous as what has happened during the financial crisis. But on a much smaller scale, it's basically working on the same principles. It's a bubble that is doomed to fail and burst.
My lovely babes at The Daily Dose have taken this discussion as base to openly talk about the development of Blogs and Social Media Accounts in 2018, and I couldn't agree more with what Kathi & Vicky are saying. I highly reccomend you to head over to their latest Heart To Heart post and read it, if you're interested in this topic.
Another thought that has been on my mind this week (again) is how bloggers (and basically any one else in the creative industry) are dealing with copycats. We all know that we're all here to seek inspiration – not matter if it's regarding outfits, travel tips, recipes, how to furnish our apartments, how to style our weddings or how to do our makeup and hair. And that's absolutely wonderful, and also the main reason why I read blogs at all! Especially, if we eventually take that inspiration and implement it to our own life. However, I feel like there is a fine line between being inspired by something or someone, or simply copying something 1:1 without giving any credit. I mean, let's face it: Of course most of us are influenced by the same trends and it's totally understandable that some outfits or what not will look similar. But is it really that hard to give someone a shout out saying a simple "thank you for inspiring me!". Although I do know that imitation is one of the biggest compliments in the world, not giving credit where credit is due is simply rude and embarrassing. And I'm not talking about person A buying the same handbag as person B, I'm talking about copy-catting entire corporate identities and designs. NOT COOL.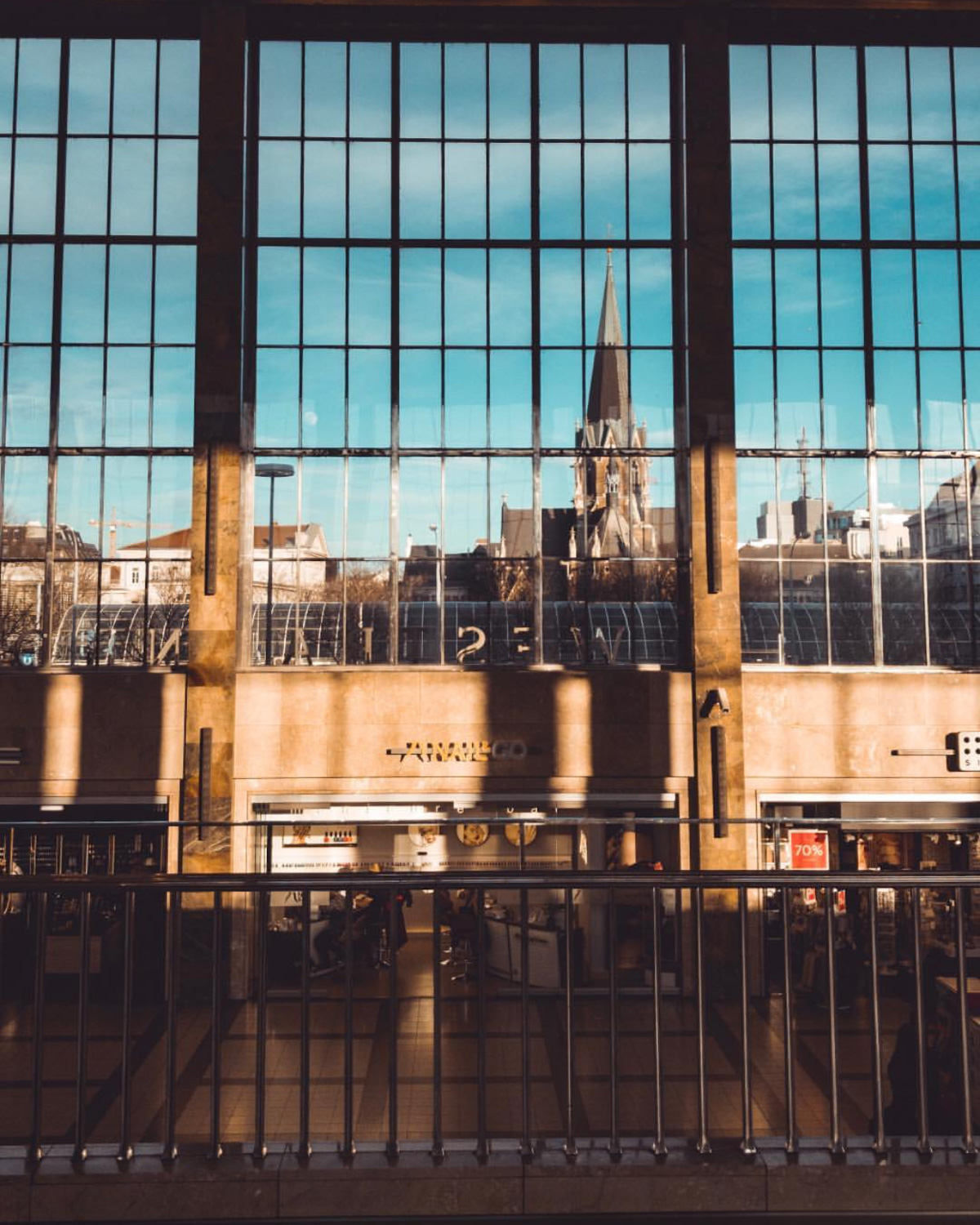 On my wishlist.
You might have seen it on my Instagram Stories this week already: I'm crushing hard (again!! haha) on the Balenciaga Ceinture Boots. I asked you guys for your opinion: 41% voted for yay!, 59% voted for no. I guess it's one of those kind of things that you either love or hate. I do think they look super cool, but I'm a bit turned off by the price tag they are coming with. I'm currently trying to find a pre-loved pair. So if you happen to sell yours in size 37.5 – please shout!
On my radar.
I've been invited to the Aigner Press Day yesterday and was able to look at their new collection. Since I got my Aigner bag last year in fall I'm a huge fan of the brand! Their quality is top notch – I carry the Lea bag as my office bag with me every day, and it still looks like it's brand new. At the Aigner Shop in Vienna yesterday I fell head over heals for their new backpack and the the Amber bag in their classic red. To die for!

On my agenda.
I've spent this entire week in Vienna, attending lots of meetings, shootings and events. I love Vienna and still consider it my second home, after living there for 4 years during university. I especially love being in the So So Daily Office with all the girls (who are almost all on vacation at the moment…), but I had the best time with Vicky and Kathi. Also, I'm pretty proud to say I've survived the second SuperCycle session. If you have the chance and are looking for a butt-kicking workout, you should definitely try it out!
Furthermore, I had two awesome shootings in Vienna which both involved the most gorgeous make up. One with Lâncome, which I'll be able to tell you more about soon (exciting things are happening!) and the other one with Bobbi Brown for their new Skin Long-wear Weightless Foundation – which is the bomb!! I've been wearing it since two weeks now and it's my personal life saver at the moment with all those struggles my skin is putting me through.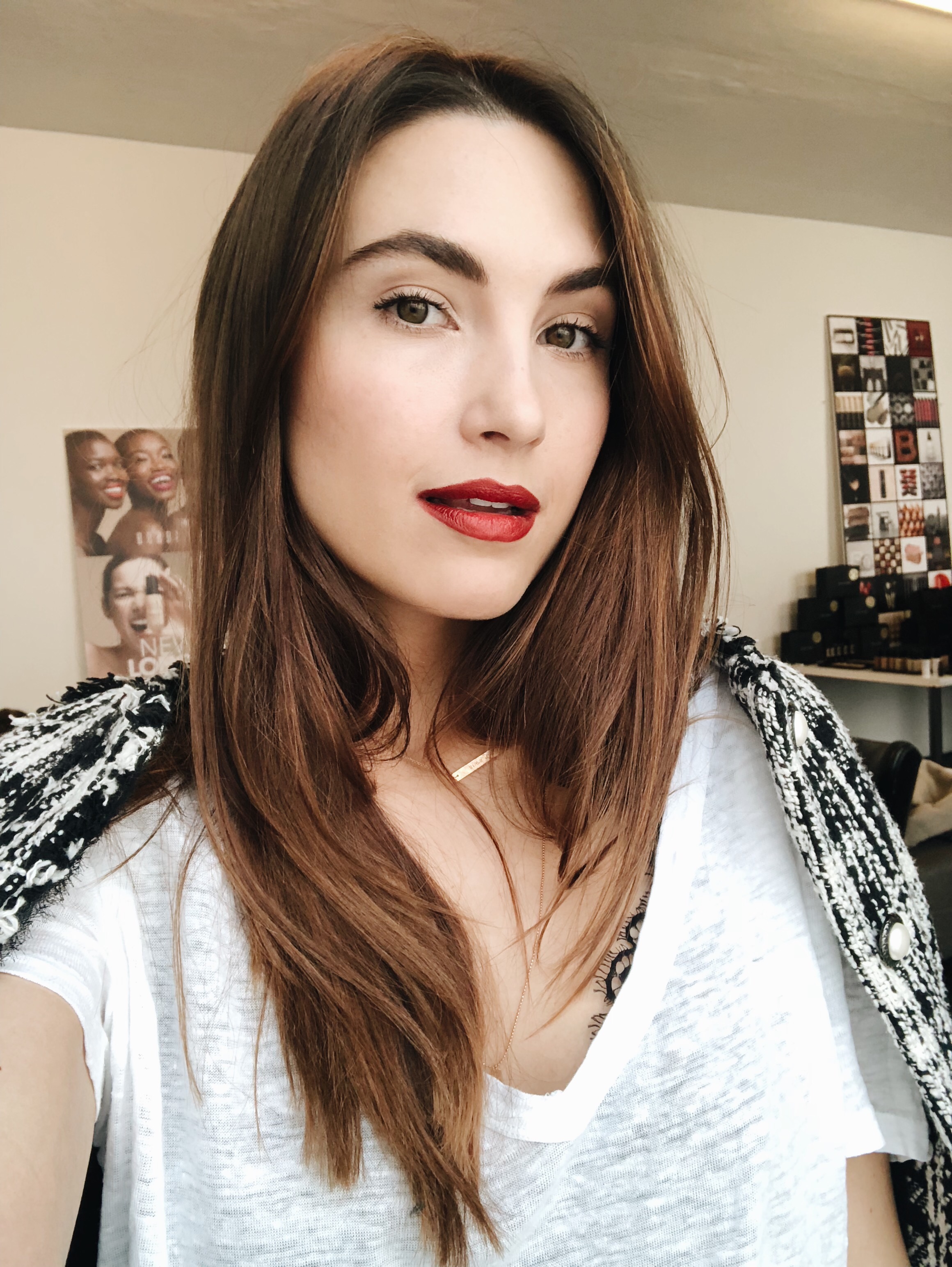 On repeat.
My favorite song this week:
PS. You can find my current playlist here.
On my Instagram.

On a happy note.
You guys have been asking for Maxi already, but there's good news! She'll be back from her holidays with my parents next weekend, and I can't wait to have her here with us in Salzburg again. I can't even tell you how much I miss this little fluff ball when she's not around.
What's next?
As you are reading this, I'm currently packing my bags for a trip to Winter Wonderland this weekend. Patrick and me are heading to Zürs / Arlberg for a weekend of skiing and lots of time spent at the Spa. I'll make sure to take you with me and send you some virtual postcards from snow central!
I hope you're all off to a happy weekend soon and like this new column on my blog. Thanks again for your lovely feedback, messages and comments all the time: You guys really rock my life!
---