Label To Watch: Nomade Moderne – Bespoke Hats from Vienna
To me, there's nothing more inspiring than people who turn their dreams into actions and follow their passions. Nuriel Molcho and his fiancée Audrey are two of this kind. Inspired by their travels around the world, and their desire to create hats that are as individual as the people wearing them, they founded the lable Nomade Moderne. The name, meaning a modern day traveler wandering the world in search for inspiration, also representing Nuriel's initials, could not have been chosen any better. Way back in November last year, Patrick and me visited Nuriel in his little workshop directly next to their family's restaurant NENI at Naschmarkt to have our heads measured and our hats designed. It was fascinating to listen to Nuriel's story and get to know the details why he chose to start a business as hat maker. His fascination for his work is truly contagious, and one can tell that he's extremely passionate about it. Together with Audrey, they have created over 100 hats by now, and it seems like this has just been the beginning of an awesome journey.

As a big fan of hats myself, it was super interesting to learn about the history of hats, and to listen to Nuriel's experiences about hat making. The tools they use to create the hats have historic value, and every tiny little stich on their hats is handmade. Whenever the couple is traveling, they visit numerous vintage shops on the hunt for ribbons and accessories for their hats. Once you've worn one of their creations, you don't want to wear any other hat anymore, because you truly feel the difference between this handmade masterpiece, and any given hat you can buy in big retail stores.
The Hat – In history a part of everyday life that has long since faded away.
We create hats that hold true to their heritage, yet reflect the spirit of the Modern Nomad travelling the world. Every Hat is handmade in our studio in Vienna, Austria using traditional millinery techniques.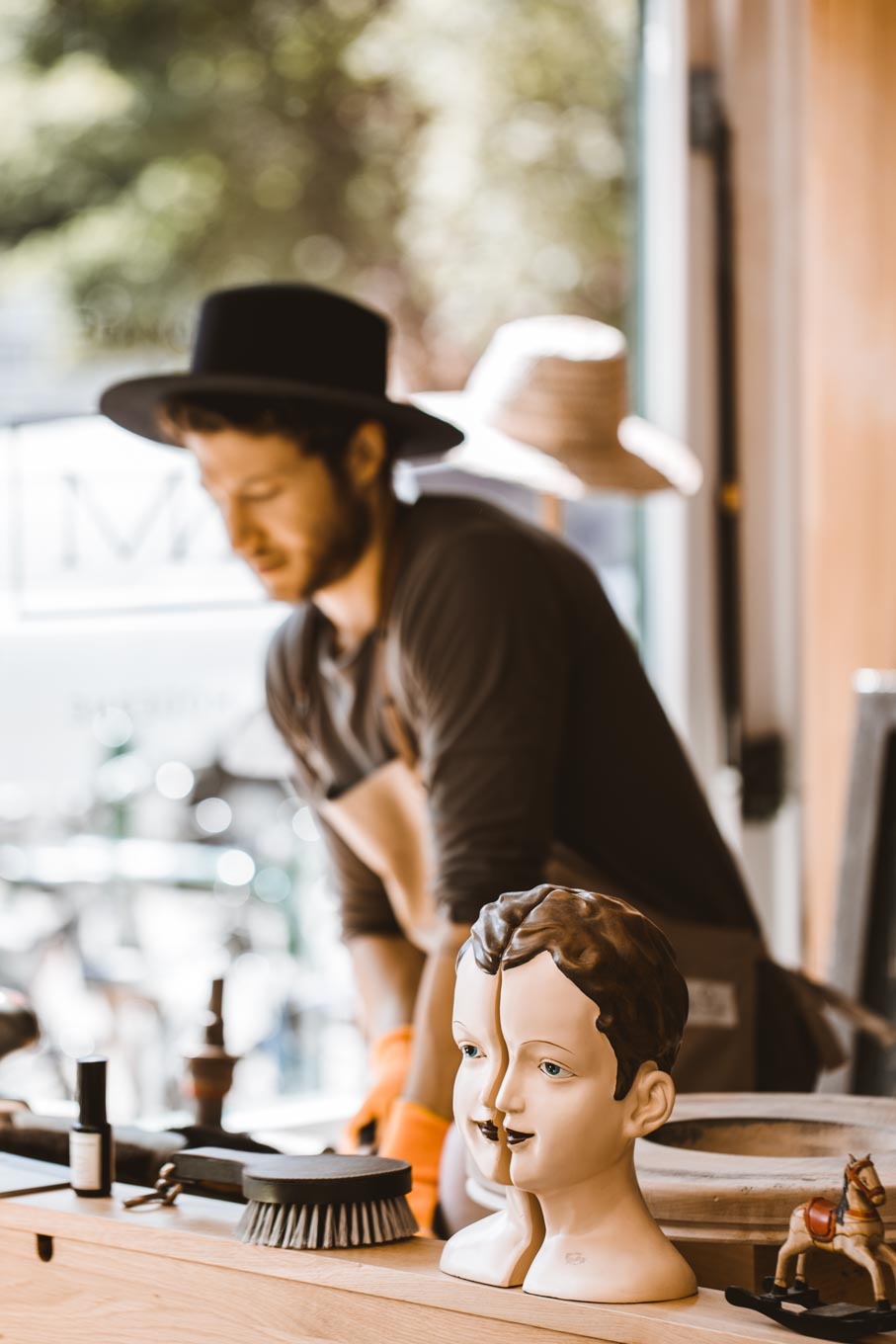 If you happen to be in Vienna, I can highly recommend you to stop by the Nomade Moderne workshop at Naschmarkt. Enjoy some delicious NENI food for lunch, and meanwhile watch Nuriel and Audrey working on their hats. Also, if you want to get yourself something truly special and unique, a Nomade Moderne hat is definitely something worth investing in.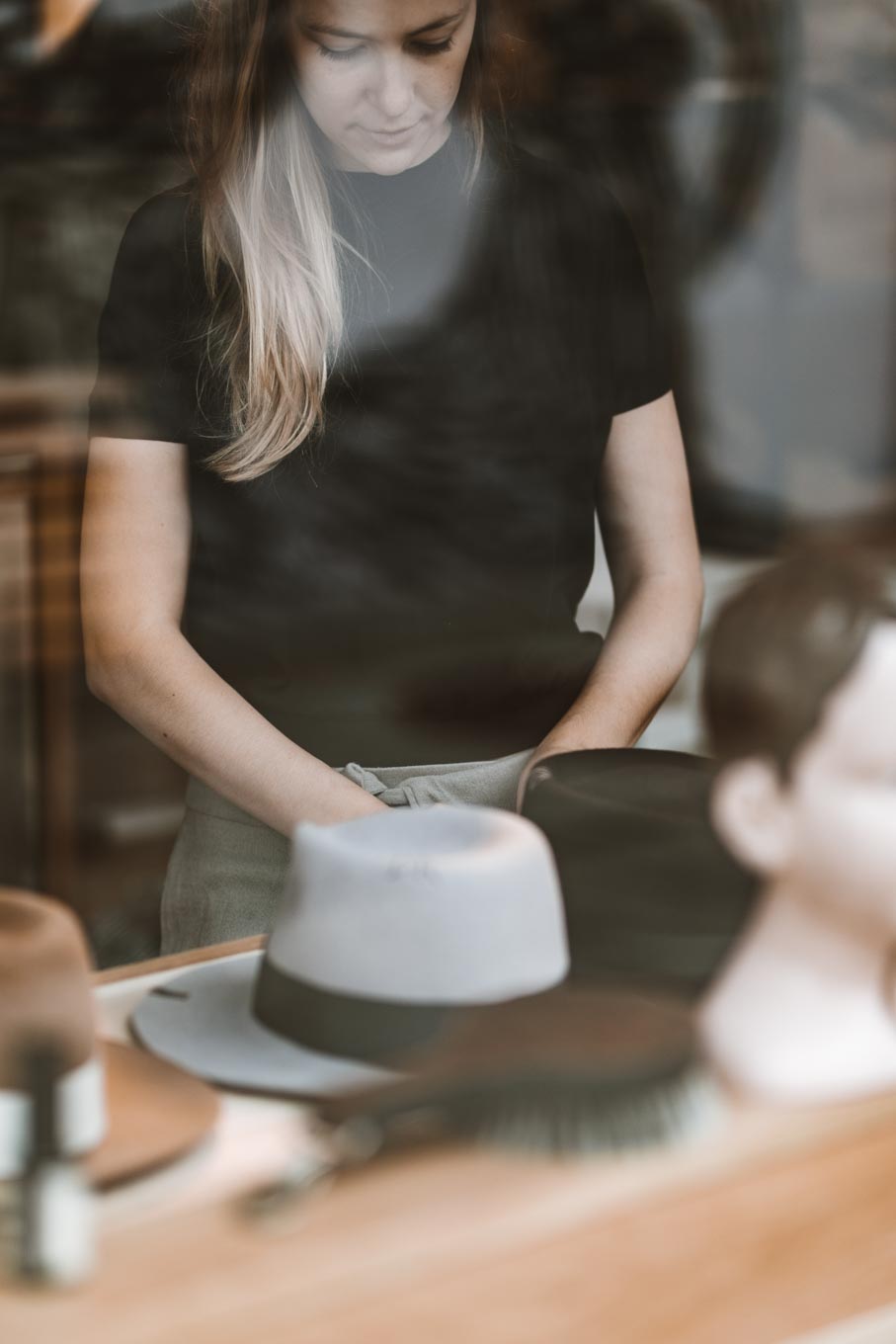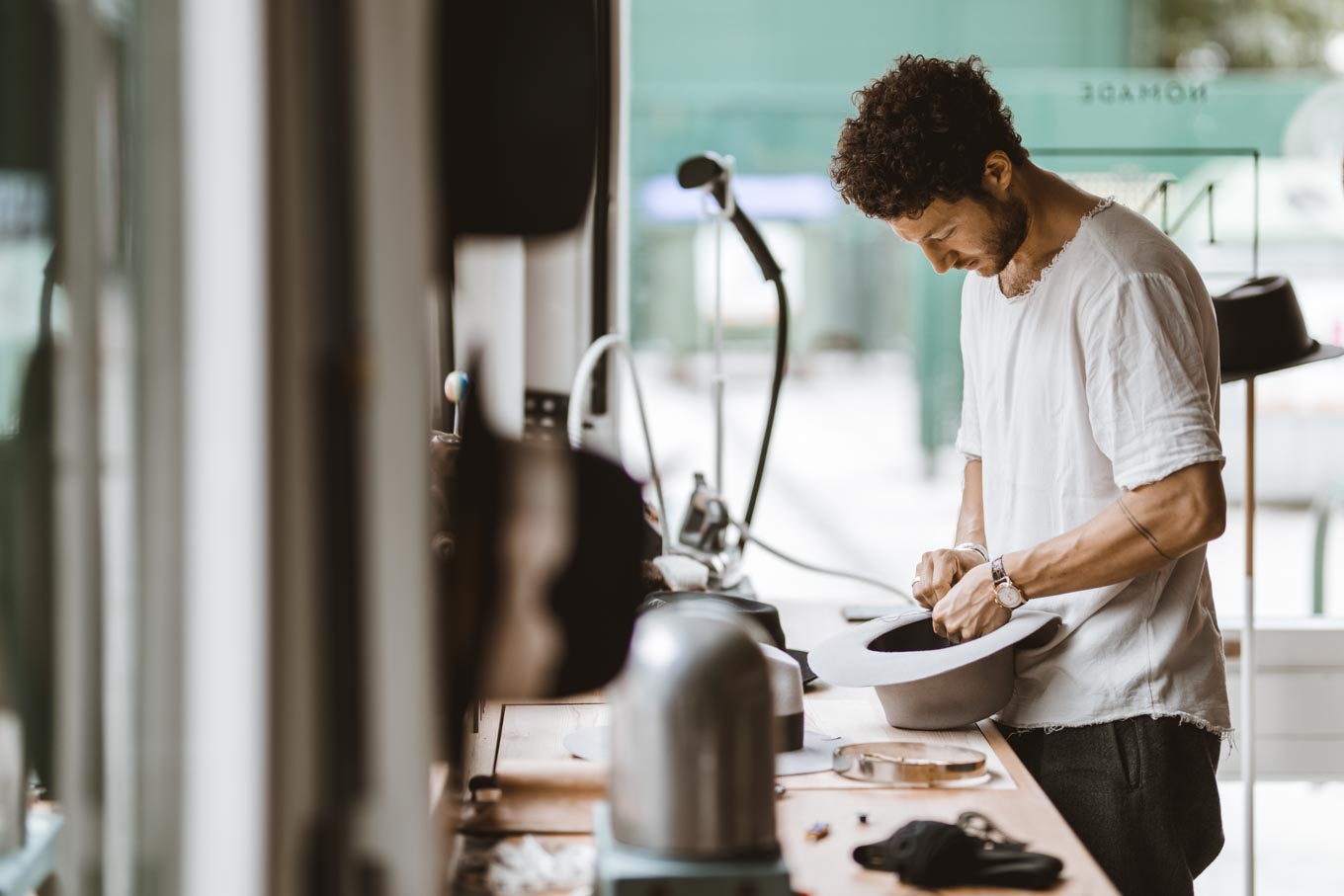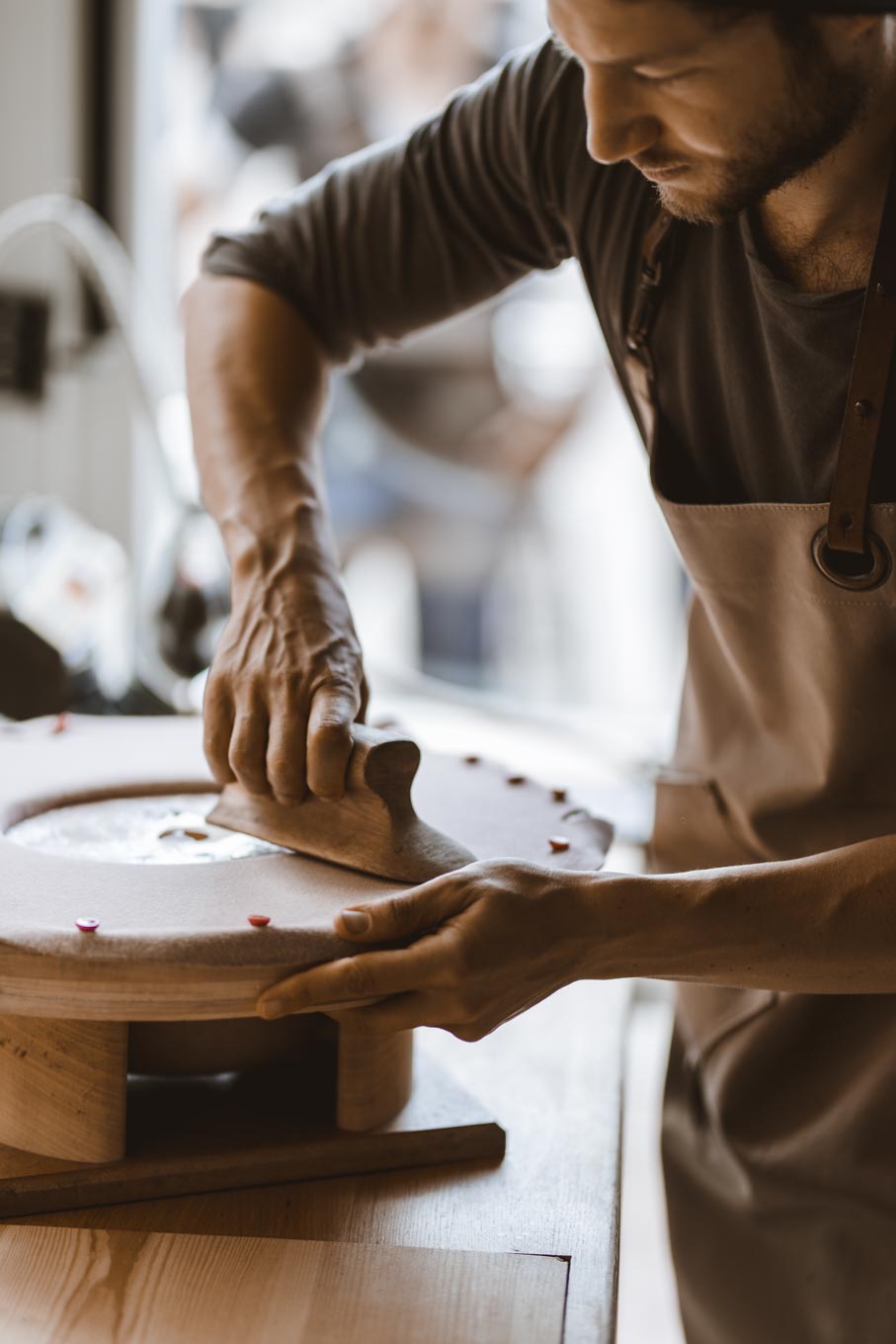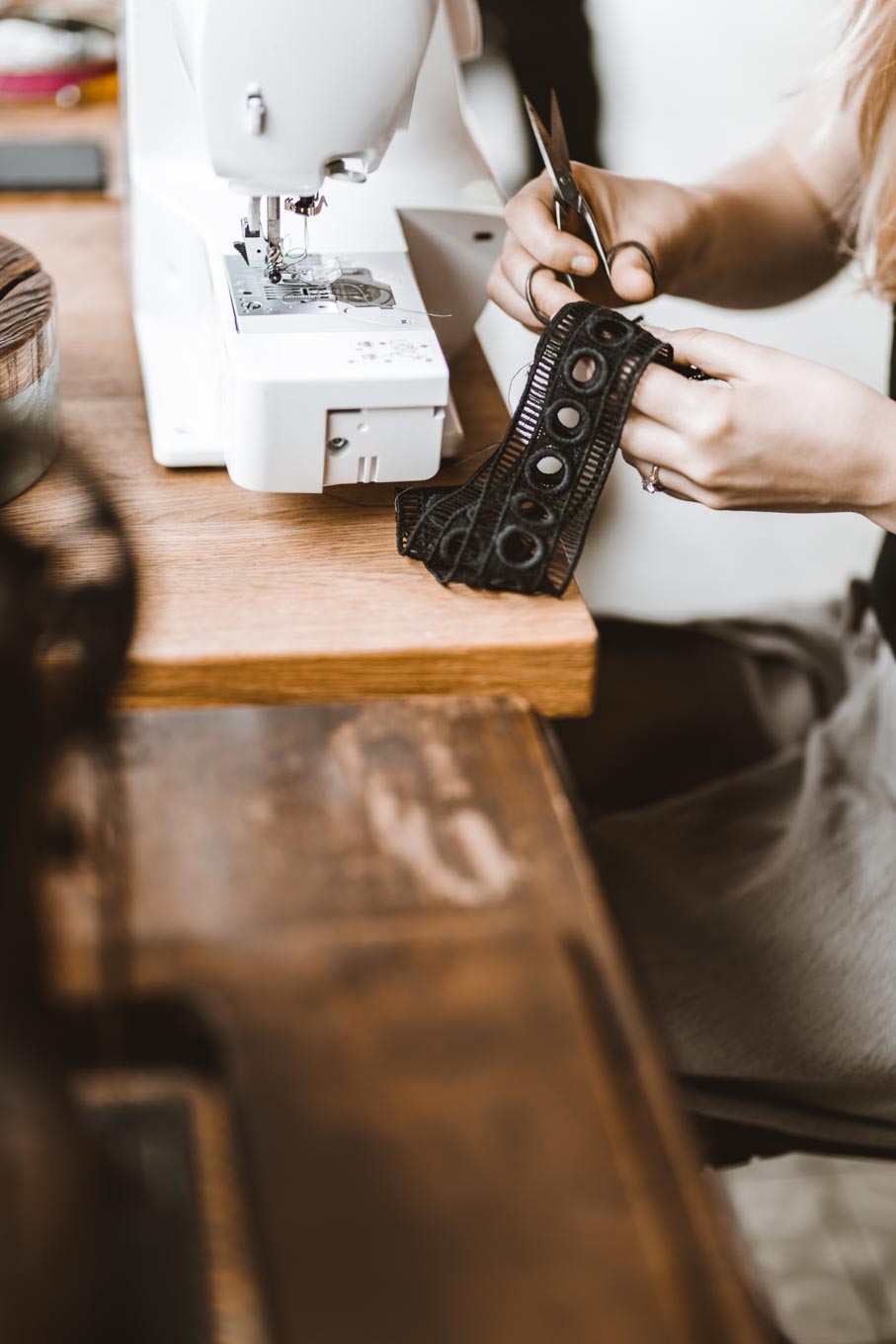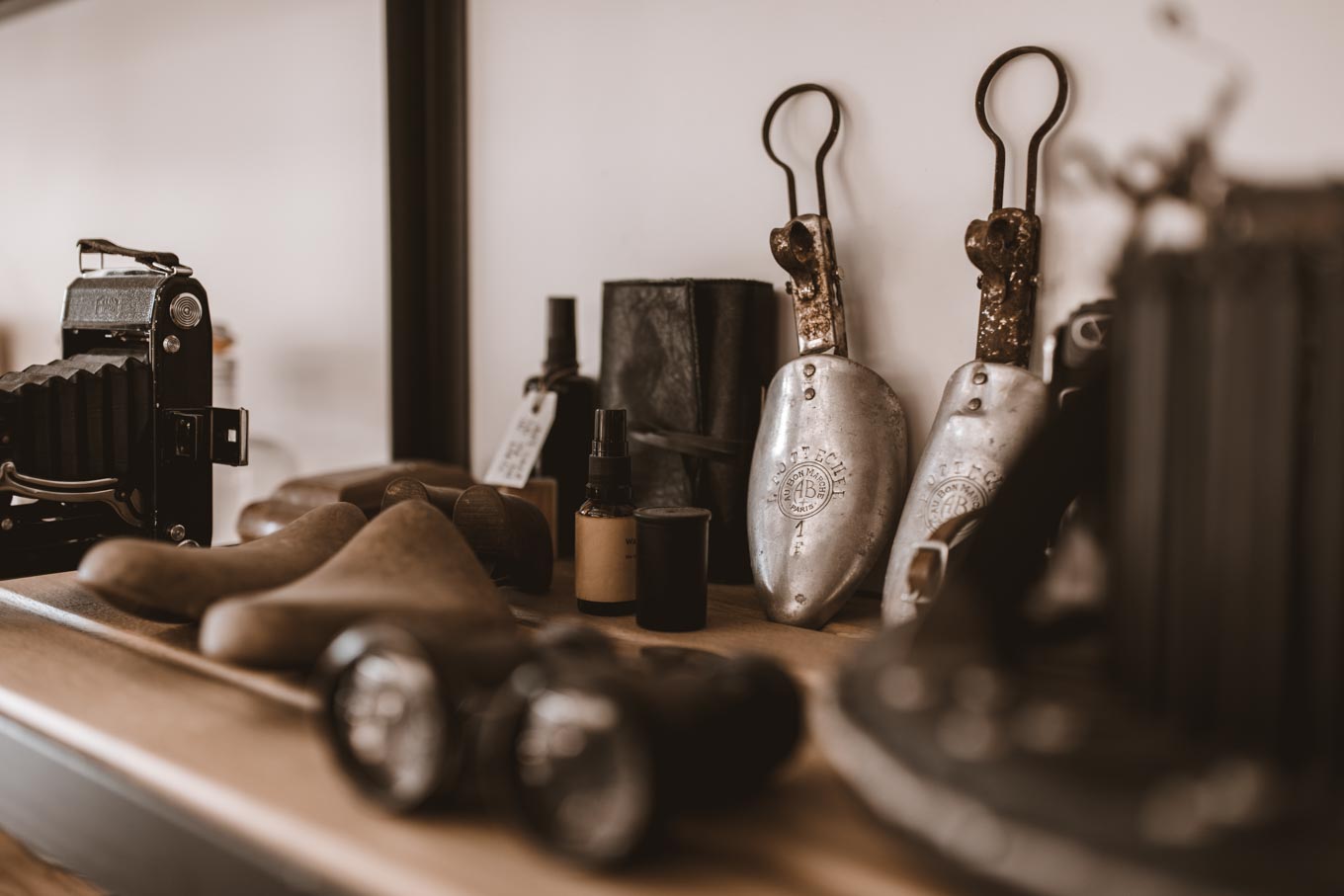 My choice was a grey rabbit felt hat with a black vintage cotton lace ribbon, which is perfect for summer as well as for winter.  The stitching "YRML" for You Rock My Life and the pin with my lucky number 12 make it very special for me. I have a feeling this wasn't my last Nomade Moderne hat, since I'm already saving new hat inspiration photos on Pinterest…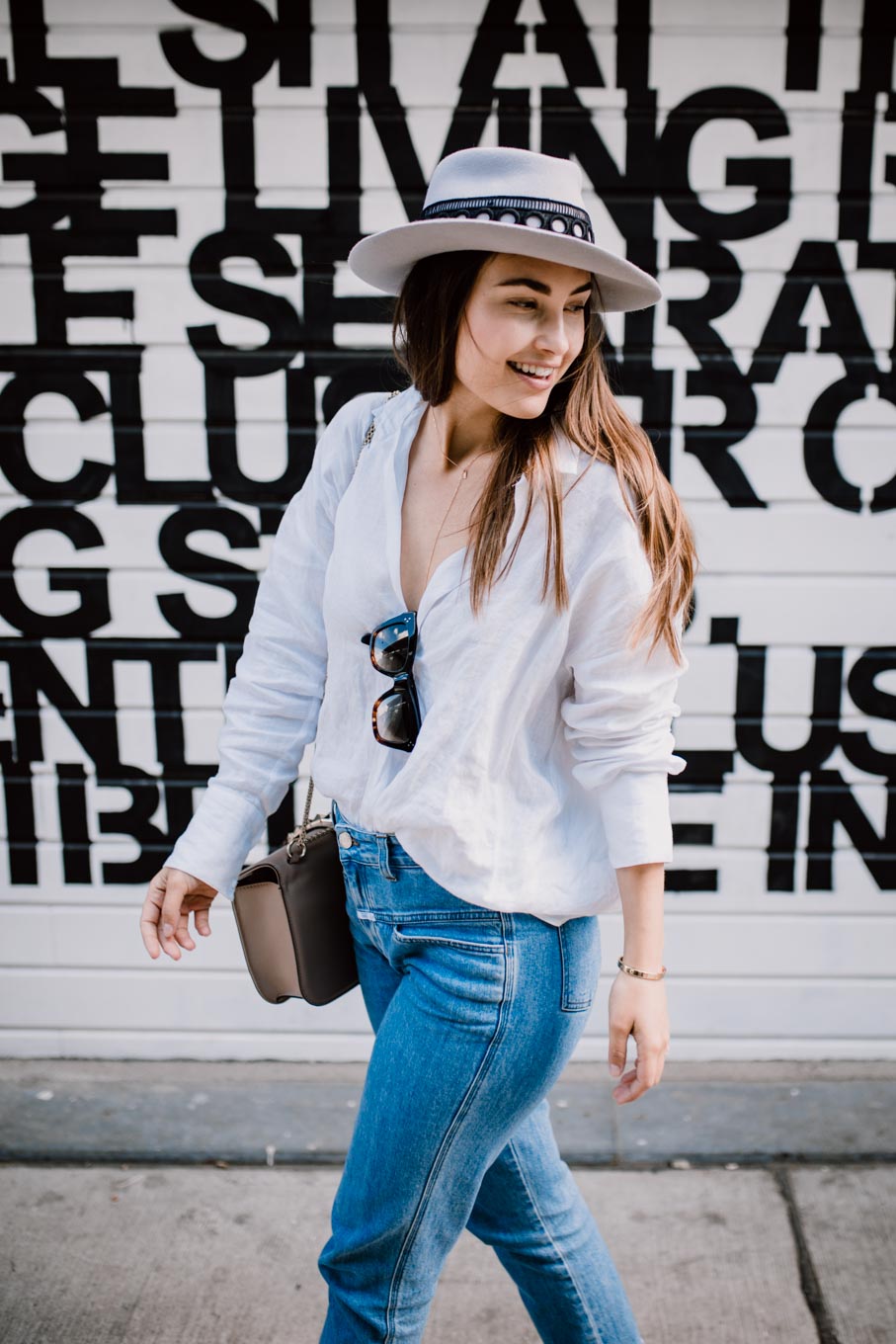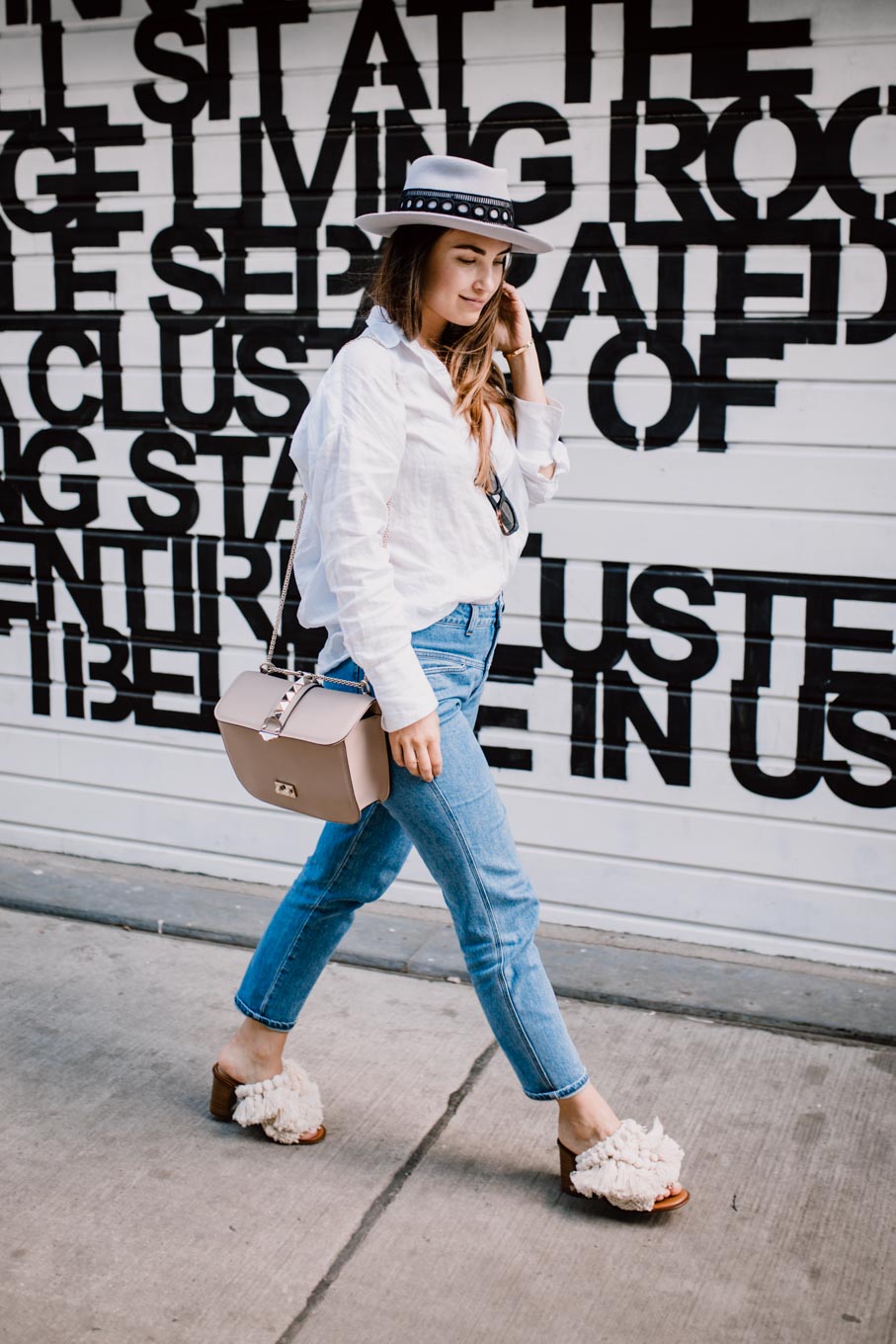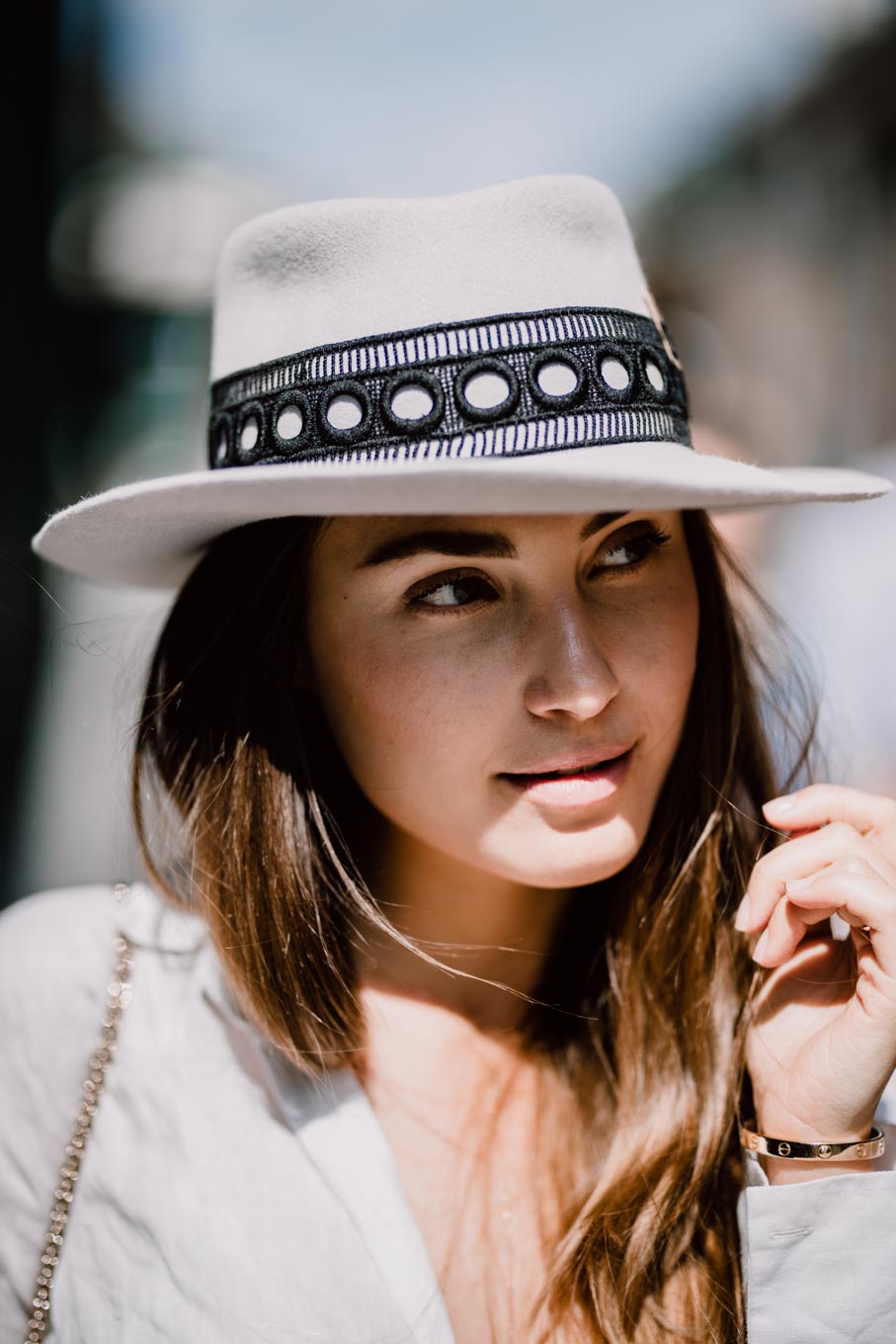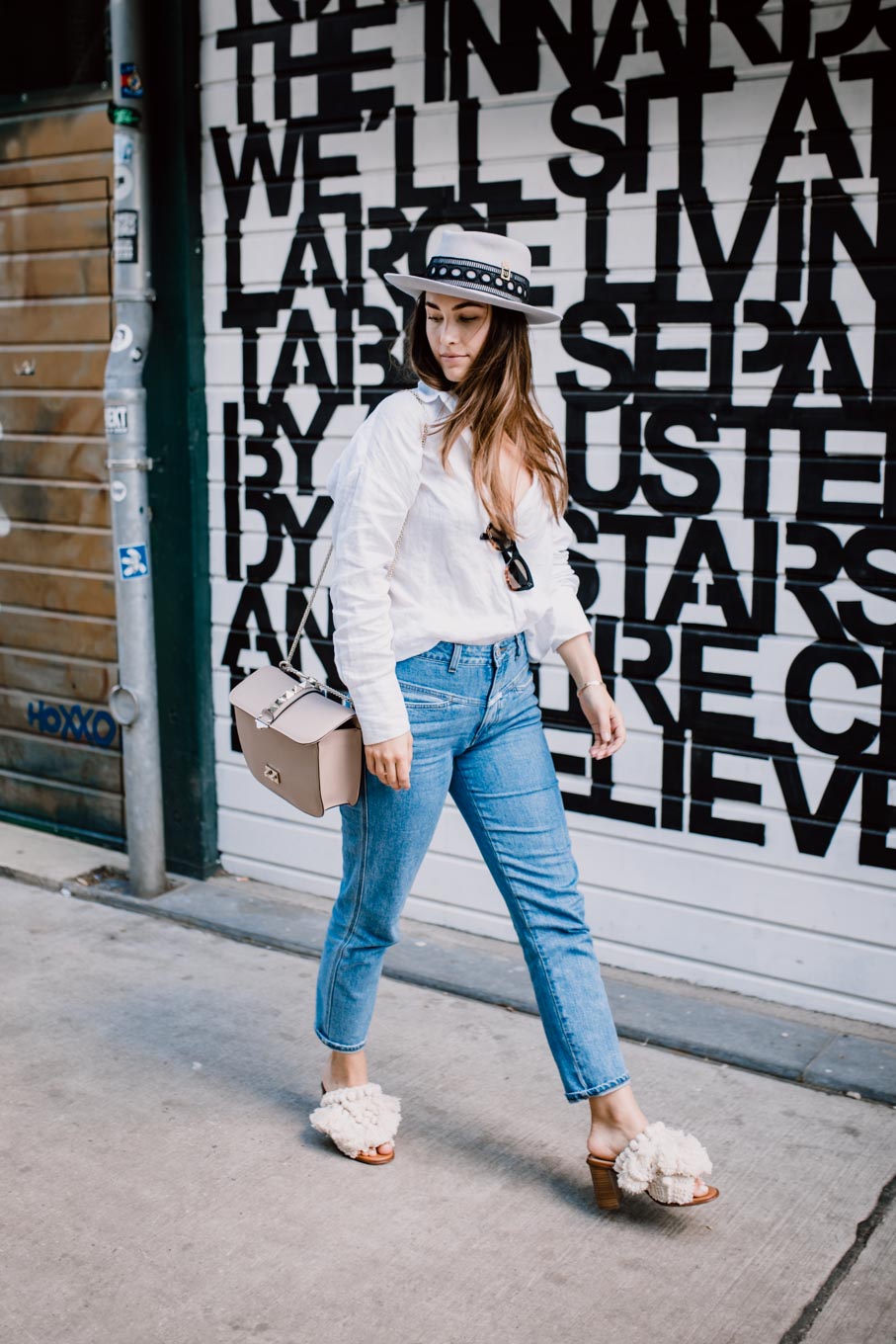 Also, here's a little film Patrick made for Nomade Moderne, which I think is pretty rad:
https://youtu.be/x5tSjukaHWg
---
Nomade Moderne hat // Closed jeans // Mango linen blouse (similar here) // Zara mules // Valentino bag