How to trick yourself to become a morning person
Let's start this post with bad news: There is no magic formula that will turn you into a morning person all of a sudden, but I've done my homework and found a few tricks that helped me to get out of bed earlier in the mornings.
One of the benefits of being self-employed is that there is no strict schedule and I can plan my day as I please. However, this upside also comes with a downside: For people like me, who are lucky if they have the energy to reach for a cup of coffee at 7 a.m., sleeping in probably is one of the biggest luxuries. During the past months I realized though, the whole process of sleeping a little longer and snoozing my alarm several times just makes me even more tired. I've always been the type of person who operates best in the wee hours of the night, but I was getting tired of missing most of my morning hours and therefor having to stay at the office longer at night.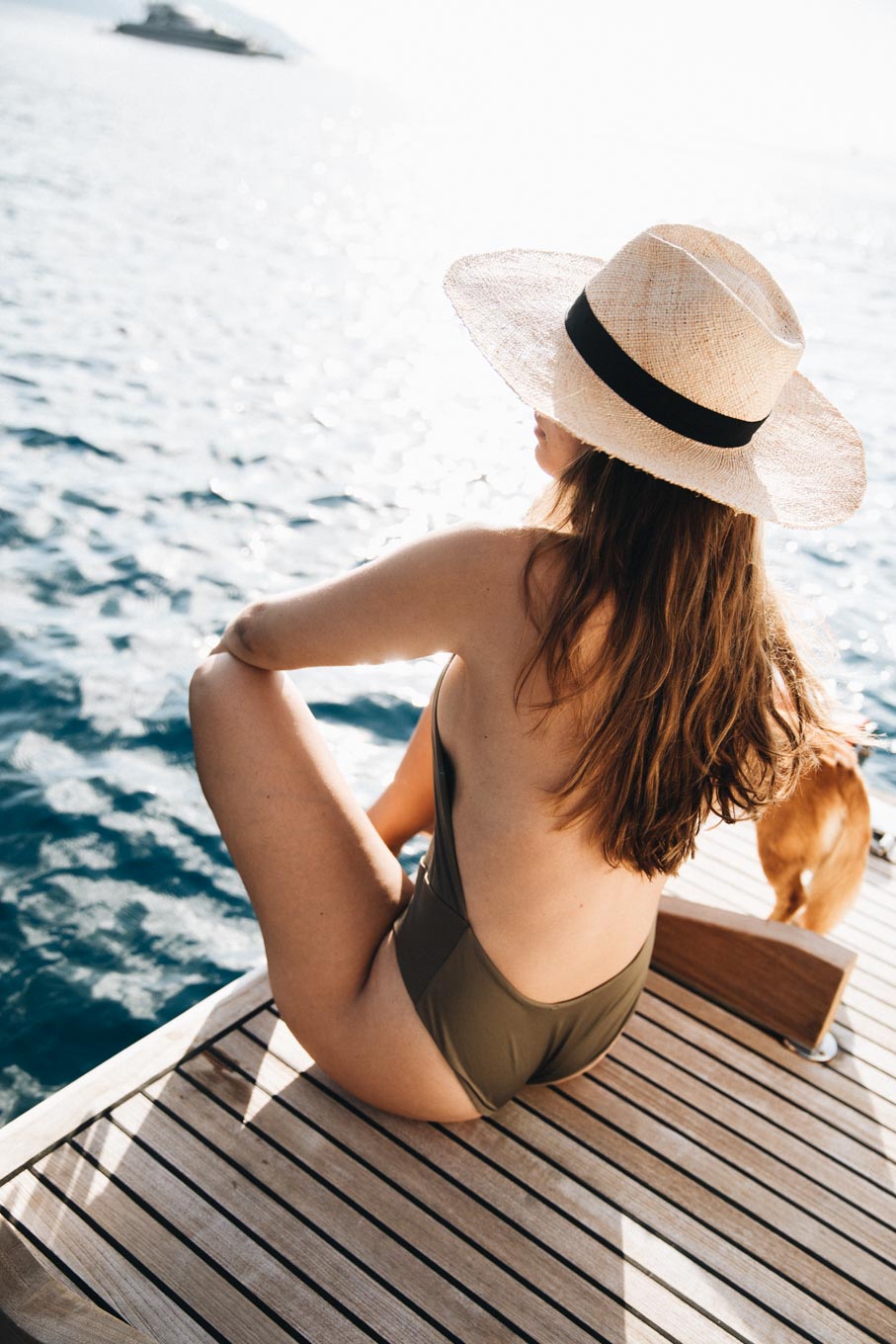 So I've done some research on how to become a morning person and how to train your mind and body to simply start the day a bit earlier without compromises. Good news is: We're all creatures of habit and therefor just need to adapt our routines in order to change things.
Over the years of getting to know myself, I found out it's probably best to acknowledge that I'm not going to get up for the gym at 6am in the morning. And that's fine with me. But I've gathered a few easy steps that helped me trick myself into getting (some kind of) morning person – tested and approved.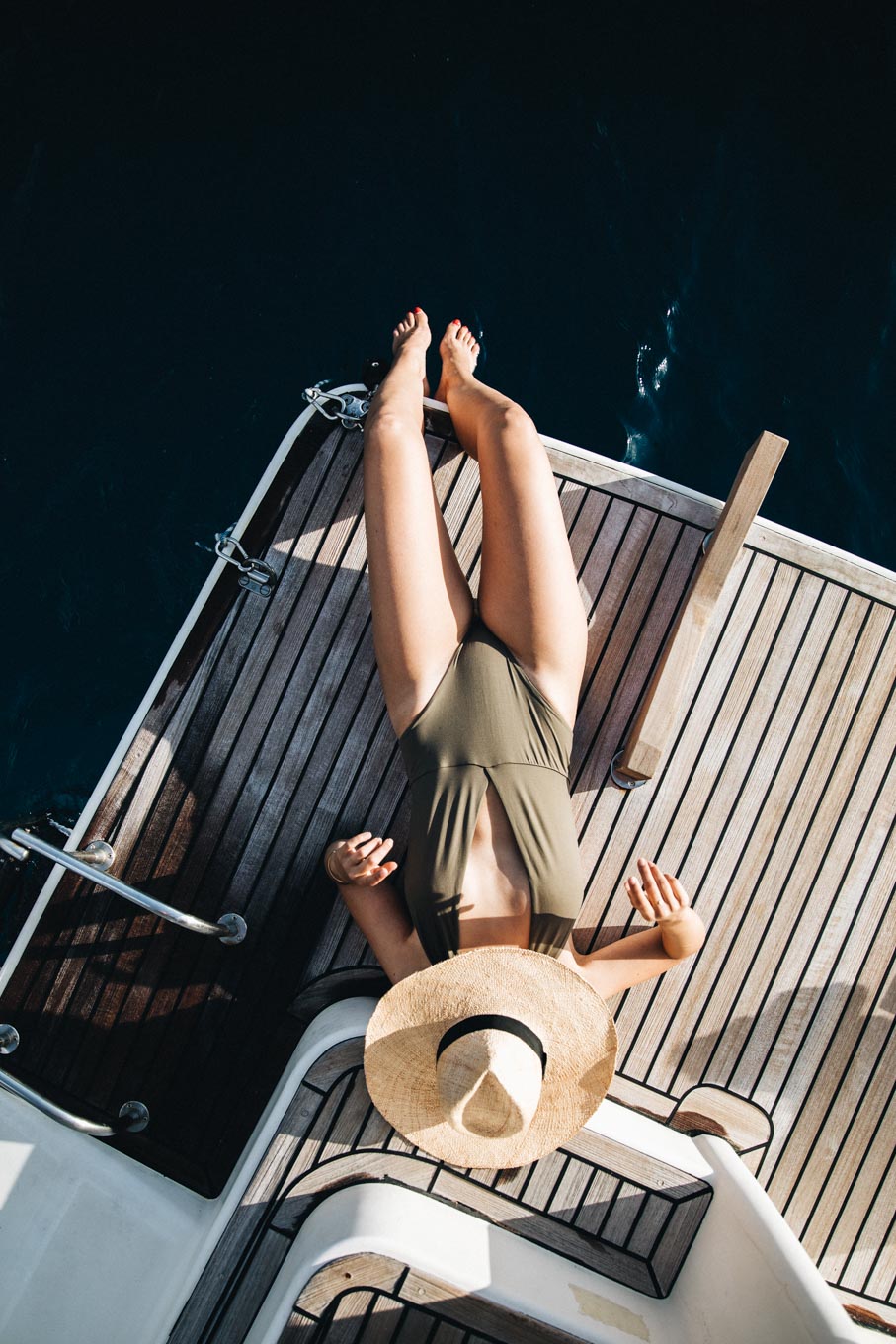 Nine tricks to become a morning person:
1. Get enough sleep.
Stating the obvious, but getting those recommended seven to nine hours of sleep will be the only way of getting up and feeling energized. No matter when you get up. Some people say they run best at 5-6 hours of sleep – I tried it. Didn't work for me. Or let's just say my caffeine consumption on those days rose to very unhealthy levels. Pro tip: Keep your laptop, phone and other work related stuff out of bed to make sure you get your mind at peace before you go to sleep.
2. Consistency is key.
I guess you've heard that before… but consistency is key in so many aspects of life. By setting the alarm clock for the same time every morning—including weekends, you're training your body and mind to rise automatically. This will make getting up early a lot easier.
3. Take your time.
Rome wasn't been build in a day, right? Pick a new wake-up time and gradually work towards it. If you want to rise at 7 a.m. but you're just stuck at 8 a.m., just start by setting the clock for 7:45, and move down in 15-minute intervals until that new time goal is reached.
4. Skip the snooze.
Do you know the feeling of hitting the snooze button and then falling back asleep, and when the alarm goes off again you feel like you've just slept SO well? That's all a big lie, because you're disturbing your REM cycle which stimulates brain regions linked to cognition. And you should not mess with that. Just stop snoozing, get up when you set the alarm and embrace it. No excuses!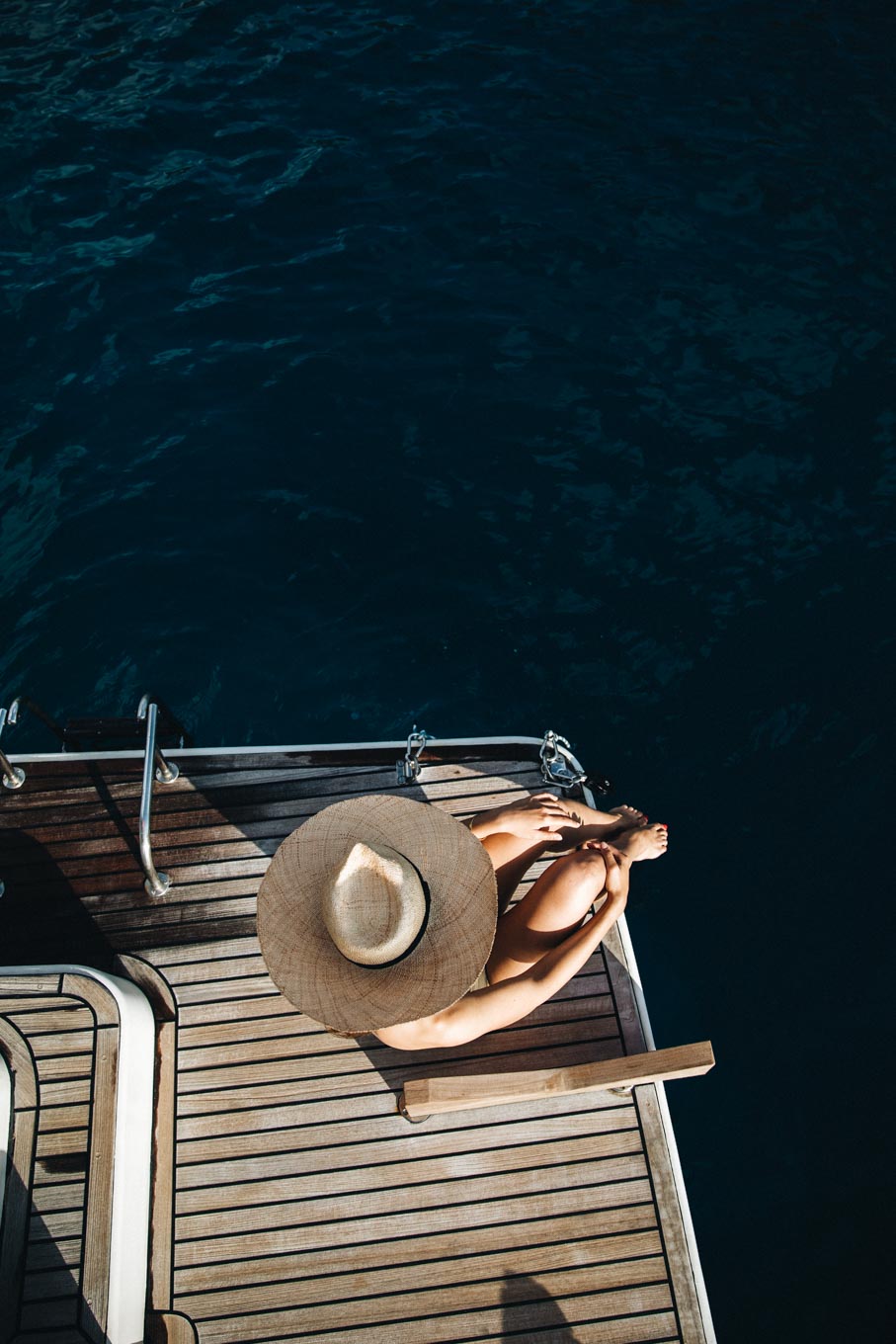 5. Set some happy sounds.
There's probably no other sounds that's equally annoying and piercing than the one of our alarm clocks. Patrick and me found out we're both so much more happy in the morning since we set our alarm tone to a song we both love. But be careful: We first chose a very slow and monotone song, which sent us back to dreamland right away. Better choose something more upbeat to start your day.
6. Let in the light.
Research shows a little light may be all we need to reset the body block. A simple solution is to keep the blinds open during the night. Or greet the day and brush your teeth outside! (While waving to the neighbors)
7. Take your time to properly stretch.
It's funny how animals just live according to their instincts and do everything right: Whenever Maxi gets up, she first stretches. Humans hardly do. Although body stiffness in the morning is a nearly universal experience, and can so easily be treated: Light stretching is all it takes to shake off grogginess and limber up for the day ahead. The benefits include mental release and relaxation, and it does not only help your body feel better at the kickoff of a busy day, but it also warms up the mind.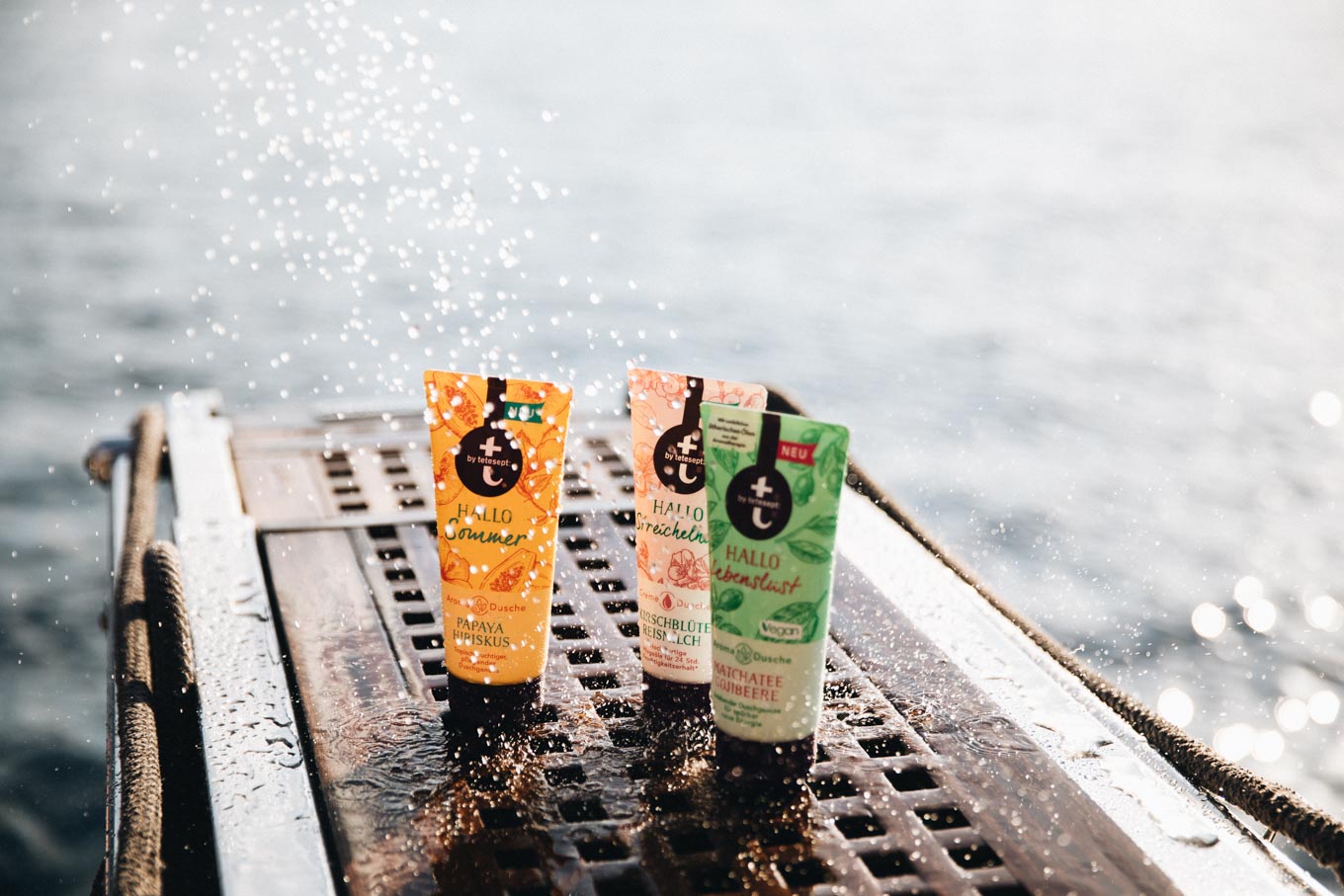 8. Treat yo'self with an awakening shower.
Taking a shower in the morning works like a kickstart for my engine. I used to dislike showering in the morning, but I've made it my little wake up ritual now. I'm super sensitive to smells, so I realized I can use that to my advantage and awaken my inner powers with them. I recently got some new shower gels that make my start into the morning a whole lot better. The new  t: by Tetesept's  Hallo Sommer (hello summer), Hallo Lebenslust (hello lust for life)  and Hallo Streichelhaut (hello soft skin) shower gels are the perfect companions for a relaxed start into the day. The exotic fragrances stimulate the body and the mind noticeably. Pro tipp: I took the shower gels with me to Elba, so now their smell reminds me of our holidays and makes me extra happy. Also, the ingredients of Hallo Lebenslust shower gel inspired me to create  a breakfast recipe with matcha and goji berries, that turned into one of my favorites for hot summer days – which brings us to trick number 9:
9. Reward yourself with a healthy breakfast.
To me personally, one of the things I'm looking forward to most when getting up is breakfast! My blood pressure is very low in the morning, so my body just basically craves food. Having enough time for a proper breakfast is also beneficial for your health, especially if you're getting in something that provides lots of energy to boost your day – like a matcha smoothie bowl!
I've been a big fan of smoothie bowls lately (who hasn't!?) and here's one of my favorite recipes thats's super easy to whip together in the morning.
Matcha Smoothie Bowl with Fresh Fruit and Goji Berries
Recipe for 2 people
1 tsp Matcha powder
1 banana
1/2 pear
50 g baby spinach
3 tbsp rolled oats
2 tbsp oatmeal
1 tsp peanut butter
200 ml coconut milk
Put all ingredients together and mix them properly until smooth. If the smoothie is too thick, just add some more coconut milk. If it's still too liquid, just add some more oats. Garnish it with fresh and dried fruit after your liking. Of course this smoothie also tastes great with soy milk or normal milk.
Obviously there are there are so many things you can do to achieve your goal of becoming a morning person, and what works for me might not work for you. Also, it's all a lot easier said than done. Changing one's routine isn't easy, but for me personally it made a big change. Getting up a bit early in the morning makes me feel like I've got my stuff together, and I'm tricking myself into having the feeling that I'm one step ahead (of myself).
I think it's just about finding the right tricks that work for you- maybe you'll find out exercise in the morning works magic, or even ironing? If so, please let me know how you did that – because getting those two things done in the morning at ease would be my life goal.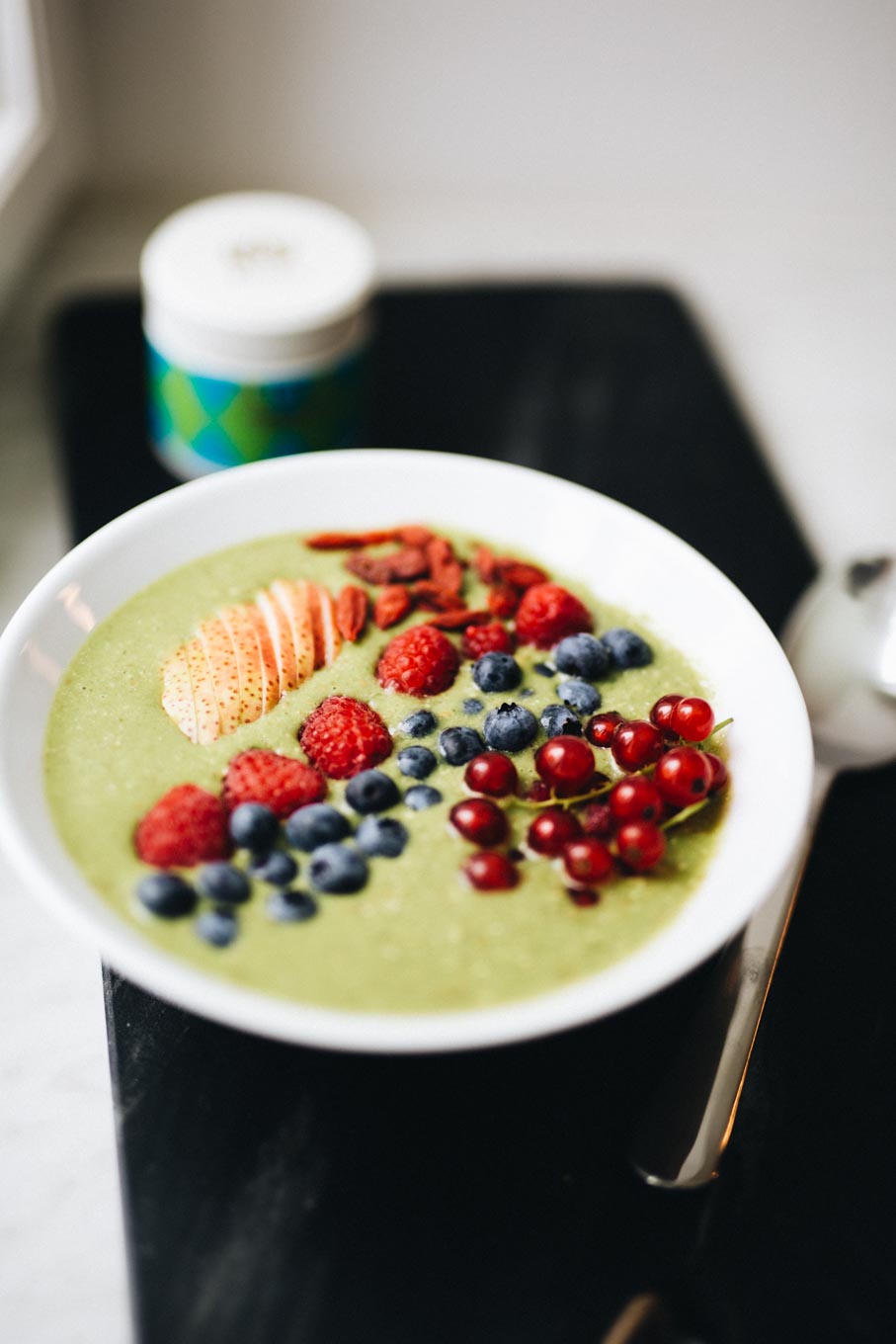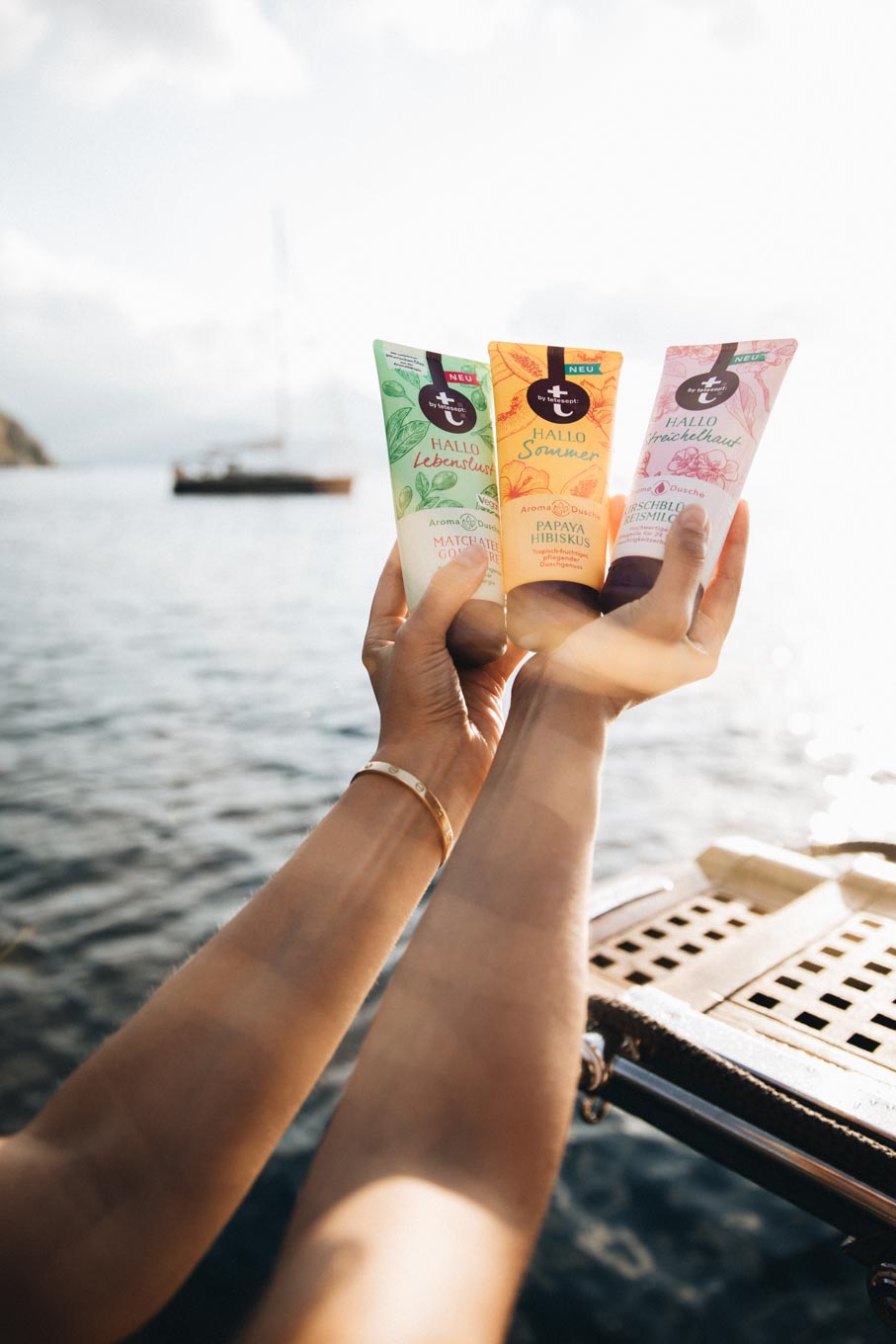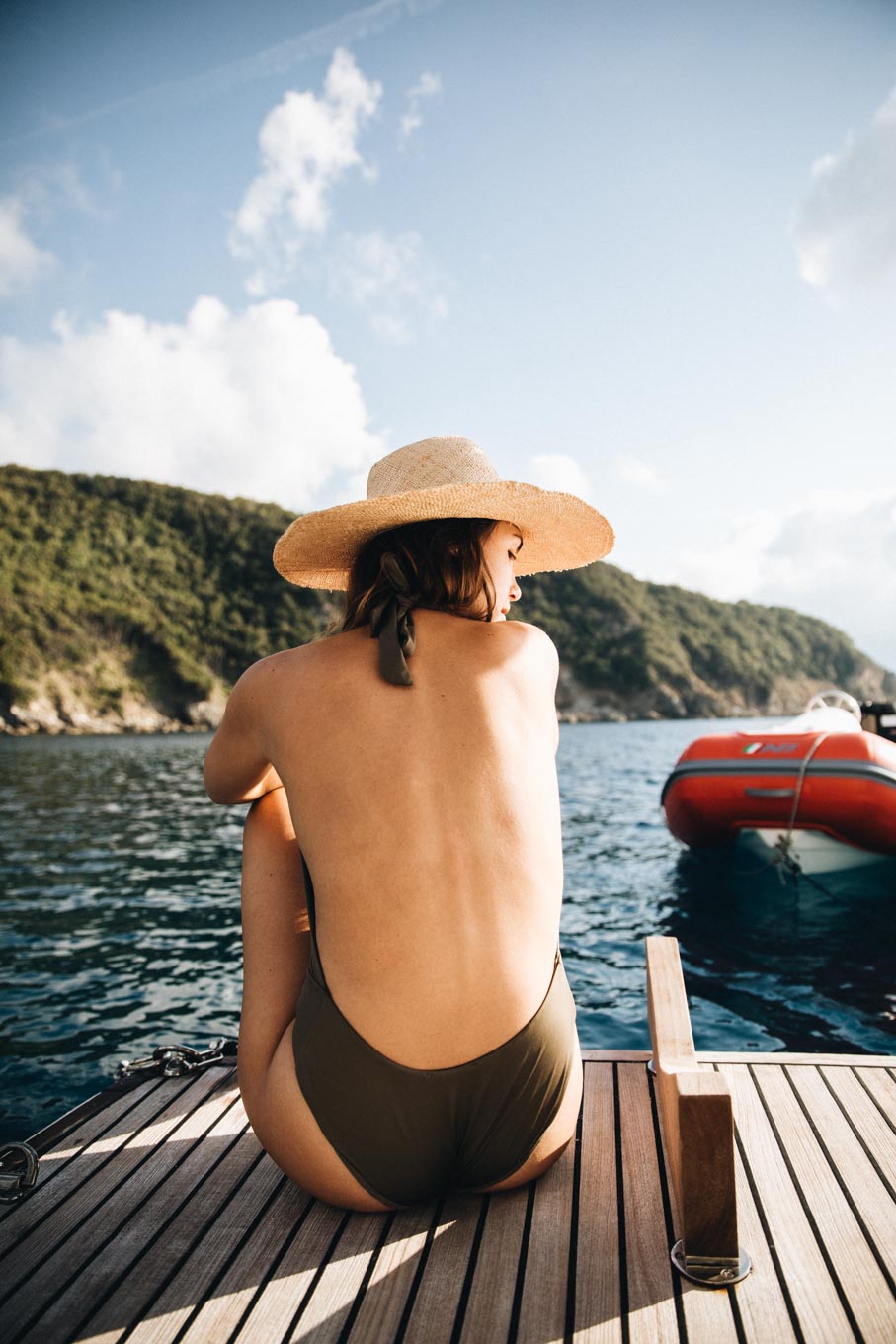 ---
* in friendly collaboration with t: by Tetesept
** the shower gels are available at BIPA in Austria