The Ultimate Summer Playlist
Lots of people might be complaining about the current heatwave but I just love it! I'm such a summer person at heart and don't mind sweating at all. It's all just a matter of the right tools and accessories – such as a big sunhat, airy clothes, lots of lemon and peppermint infused water and a good old eau thermale to spray all over your face throughout the day!
The other day Patrick and I finally managed to get out of the office a little earlier and went to one of our favorite lakes in the area – lake Fuschl. We arrived just in time for the most beautiful sunset and rented a little pedal boat with which we were able to watch the sun being swallowed by the lake front row. All we brought with us was a towel, a bottle of champagne and our favorite music. This is what date nights should look like in summer, I guess… It's those little moments of quietness, staring at the sunset in awe together that make me realize how soon we'll be married. The thought of being husband and wife so soon still gives me goosebumps (in the best possible way) and I really can't wait for our "big" day anymore.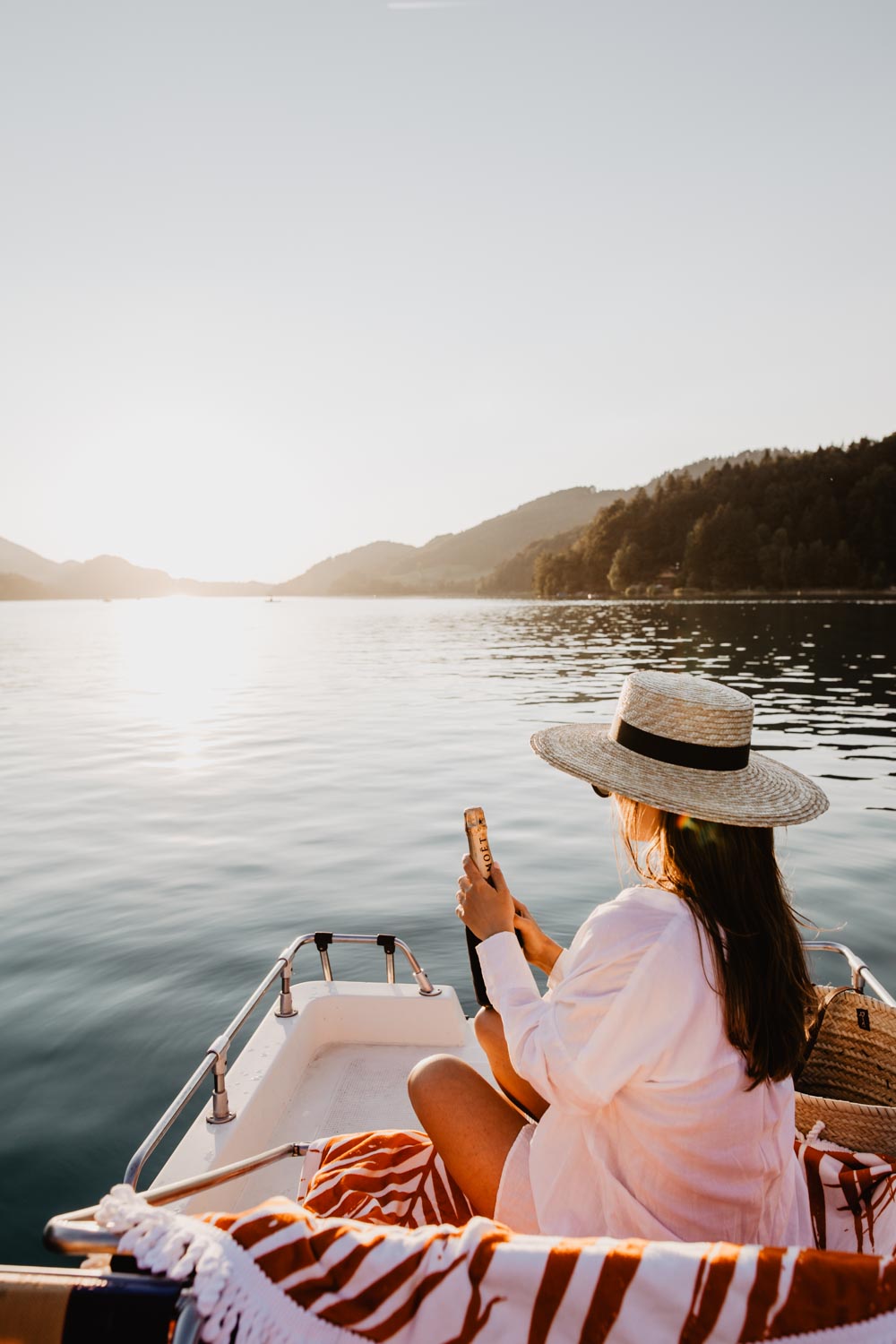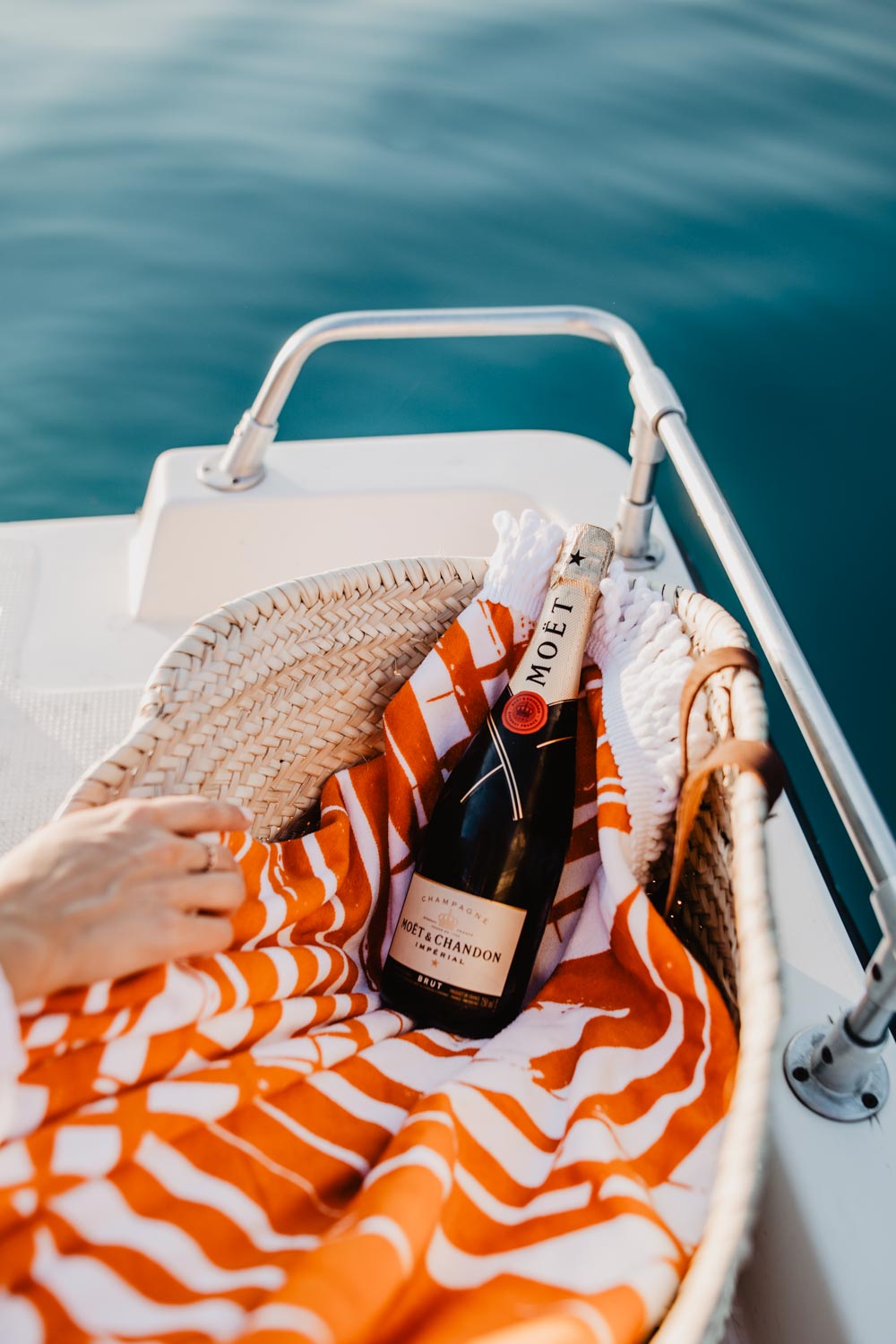 Before this post is getting too mushy, I just let this playlist do the talking:
Whatever you're up to this summer, no matter if it's a big vacation far away, or just a little trip to your favorite lake, I'm pretty sure this playlist will give you all the summer feelings and hopefully make your heart as happy as mine was when we took those photos in the middle of the lake.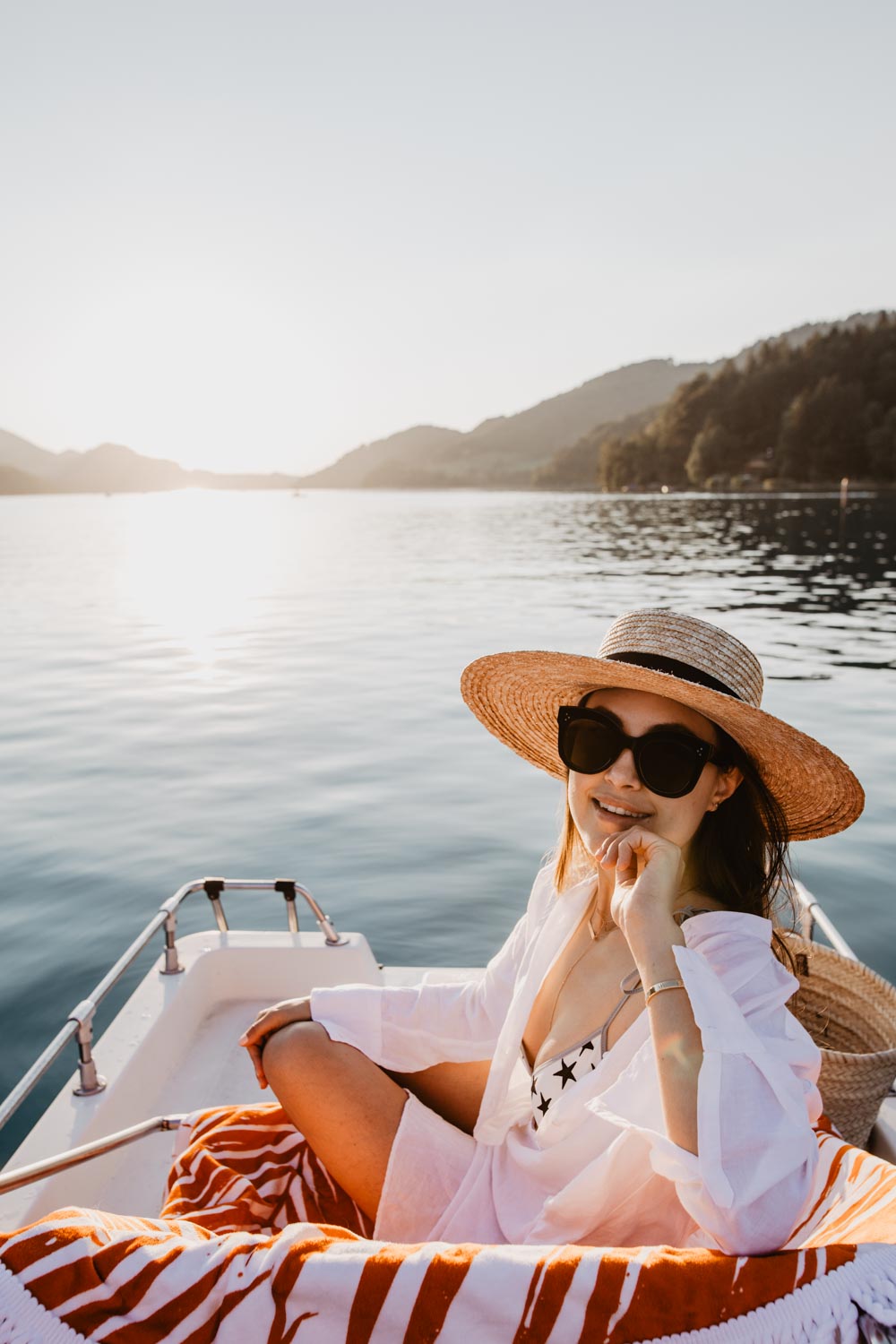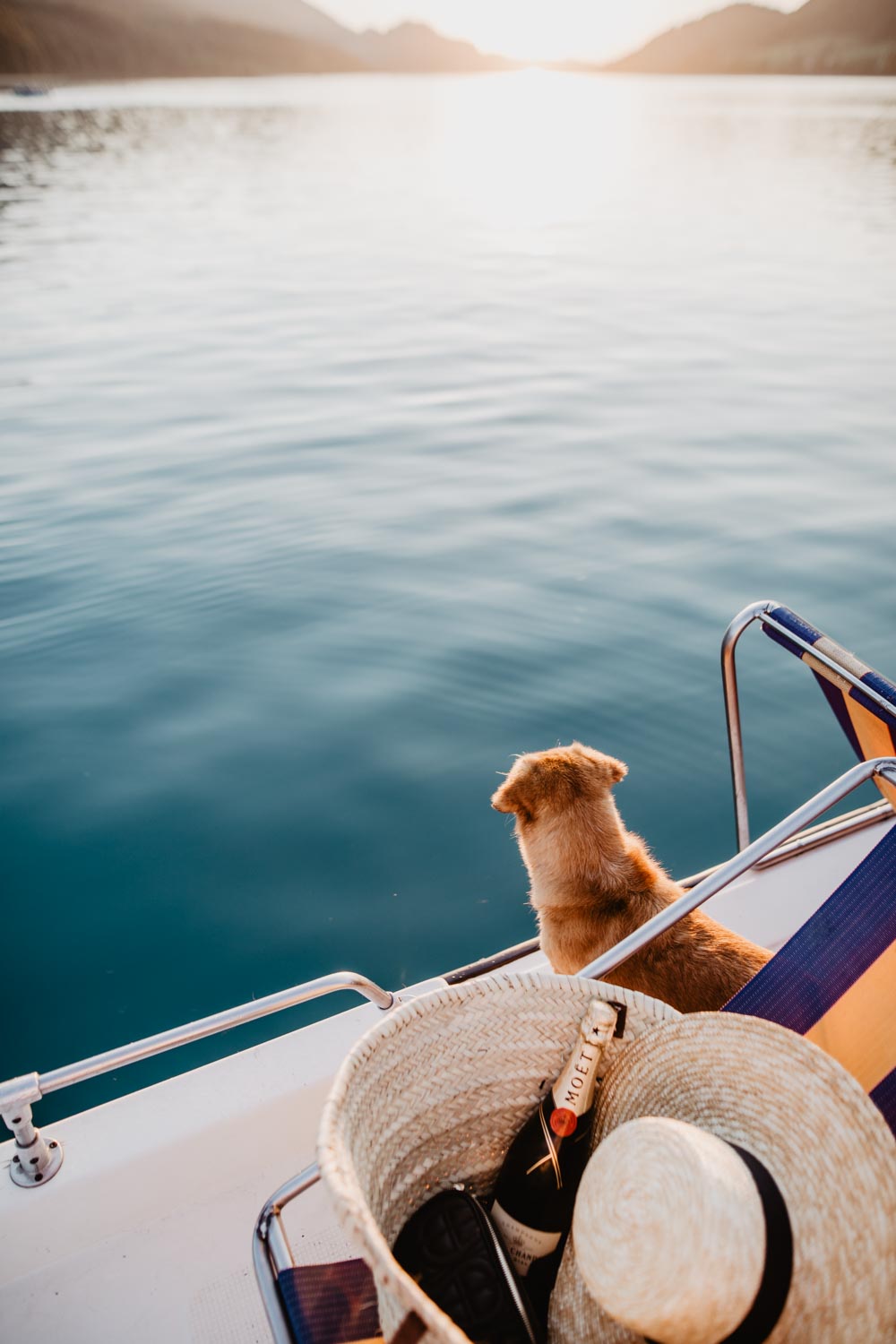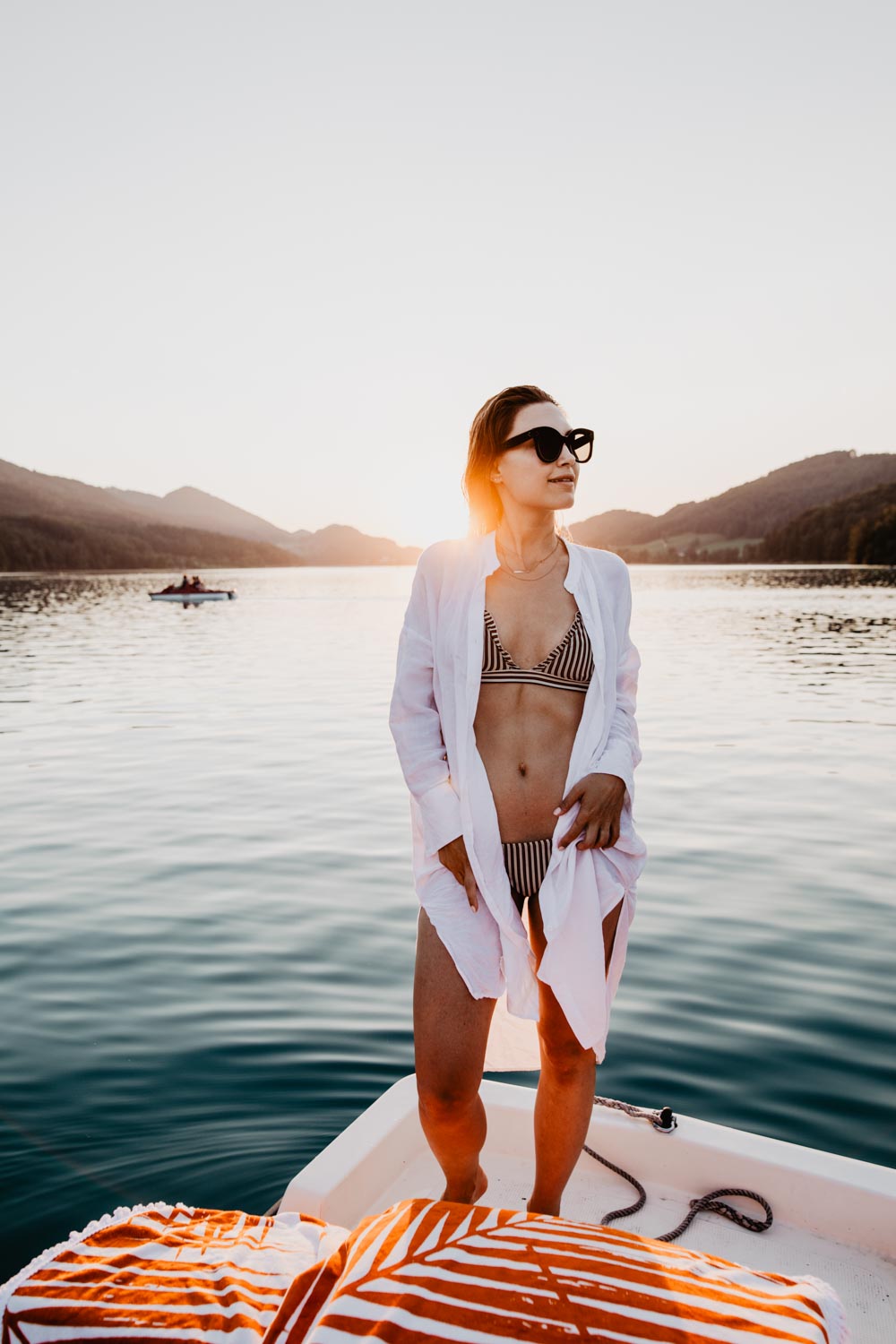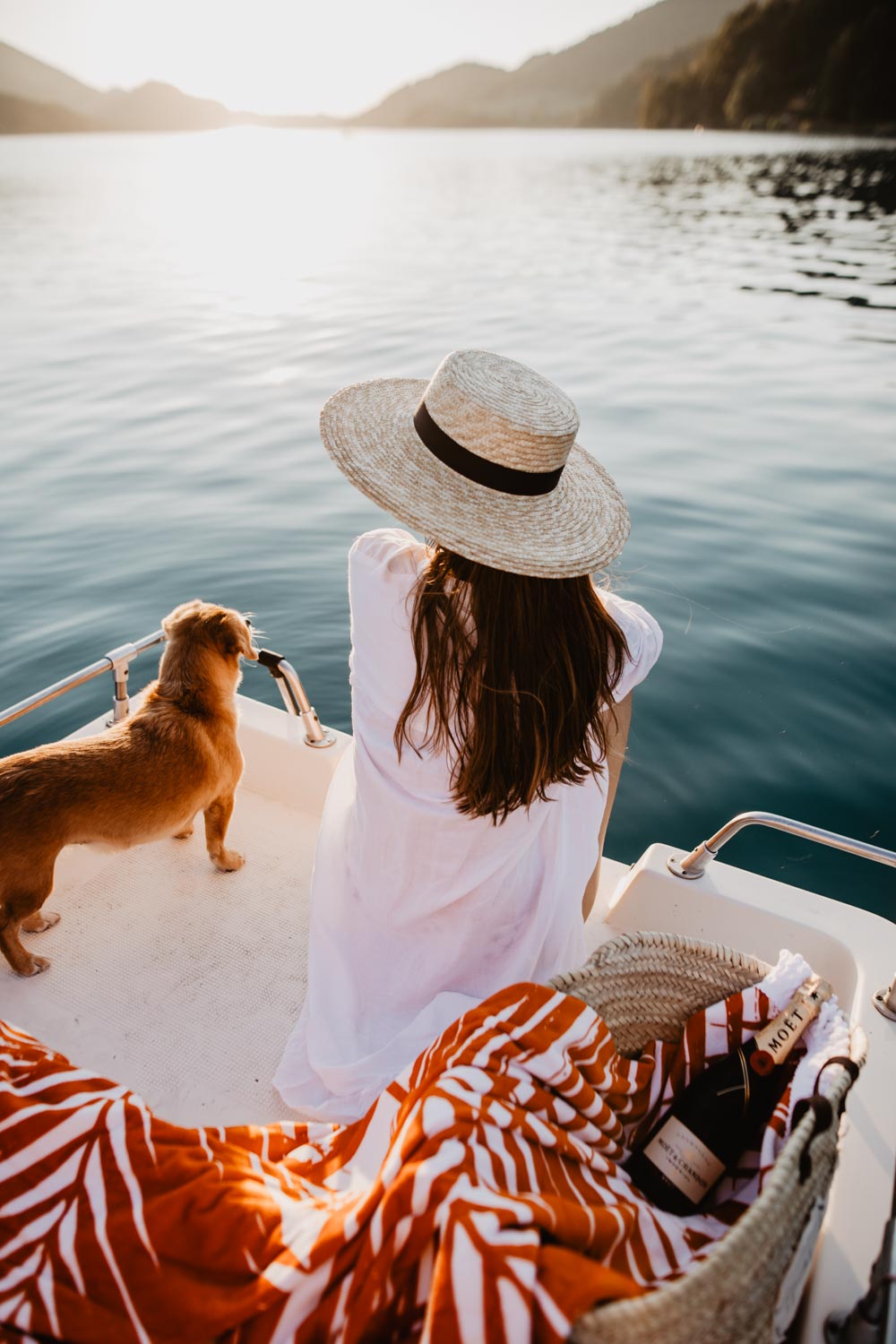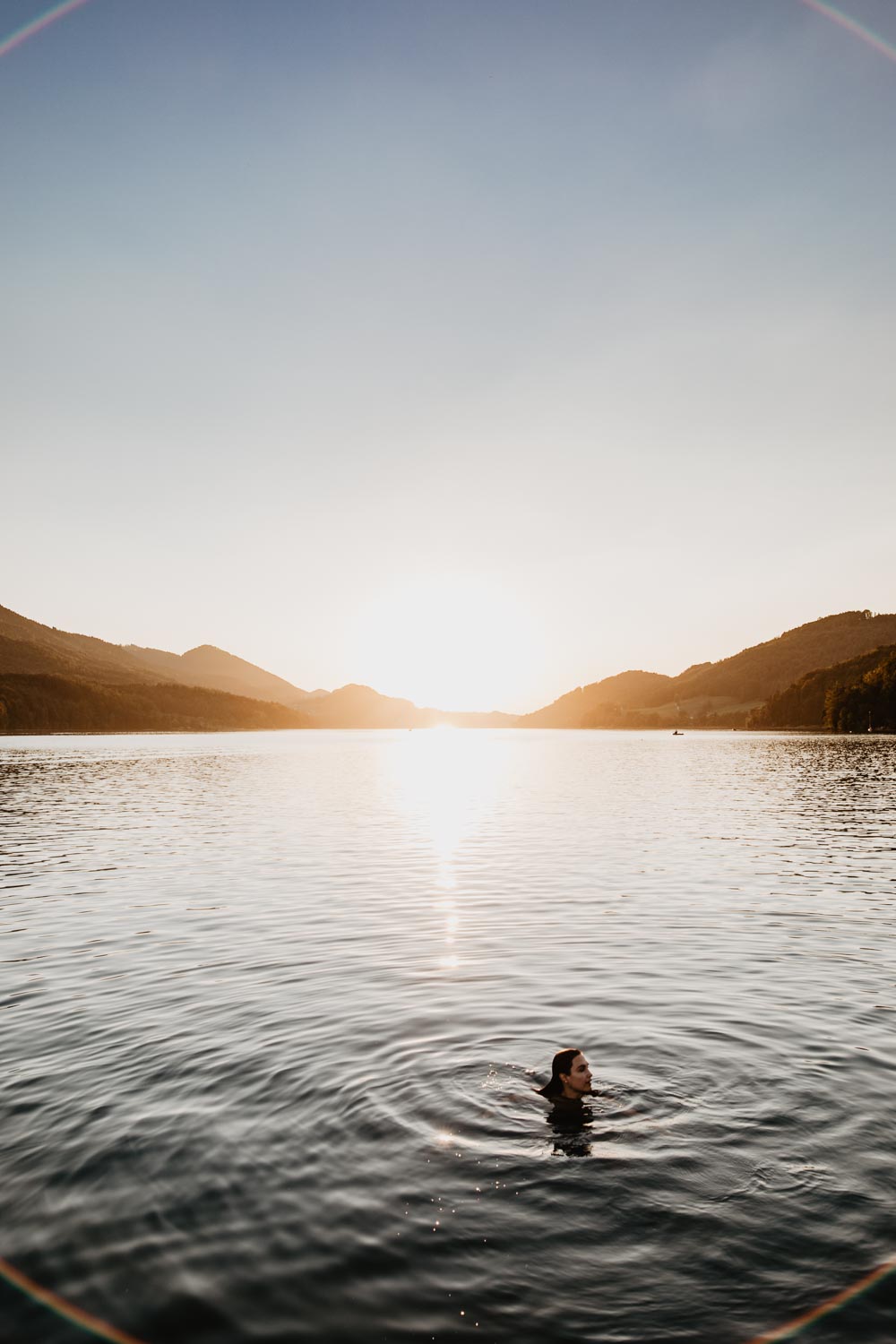 ---
Oysho linen blouse (old, super similar one here) // Love Stories bikini // Lack Of Color boater hat // Céline sunglasses
Shop the post: