My kind of Camouflage
It's that glorious time of the year again (or shall I say glorious days?) when everything blooms and my favorite tree is showing off its beautiful flowers. You know what I'm talking about: The Magnolia tree! If you've been here last year already you might remember this and that post about the beautiful Magnolia trees on Makartplatz in Salzburg. Every year again their beauty takes my breath away and I just can't help but stare at them for a little while. Unfortunately, the beautiful flowers are only there for a few days, and with the rain we've had the past three days, I guess they are gone by now already.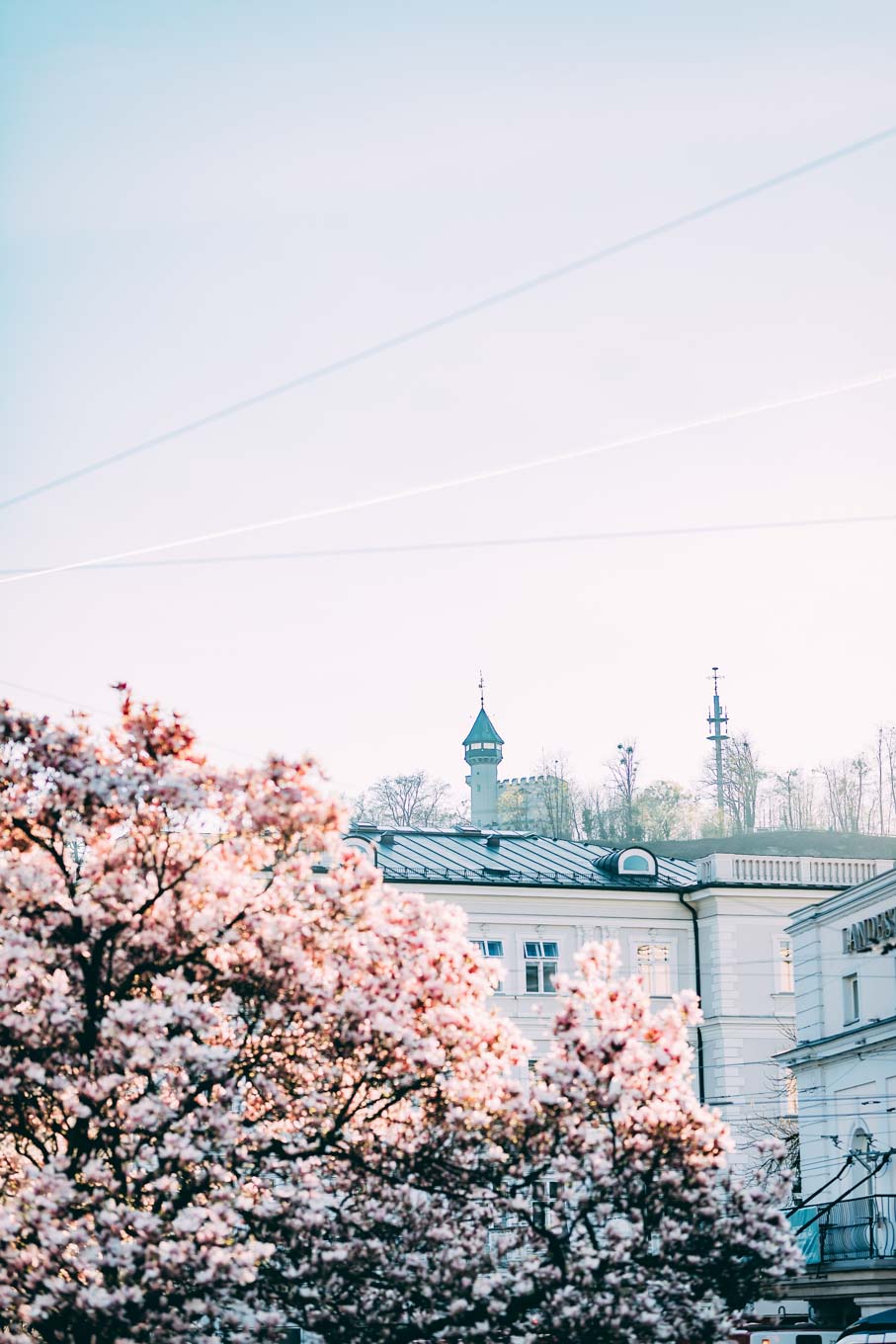 I bought this two-piece suit in Spain last year and thought it would work well as wedding outfit. Turned out, it's too much of an eye catcher when worn together, so I usually style the two pieces individually. But as a tribute to my love for Magnolia trees, I thought I'd dress up as one. Nah, just kidding – but seriously how amazing is that camouflage trick?
Florals are a big hit this Spring – not just in nature, but also when it comes to our wardrobe. If you think florals are too girly or romantic for you, just style them with some edgy pieces like cool boots, leather jackets or ripped jeans. That makes all the difference and transforms a rather feminine outfit into a cool  look. And you'll be super en vogue this season. Or – as they say these days – on fleek.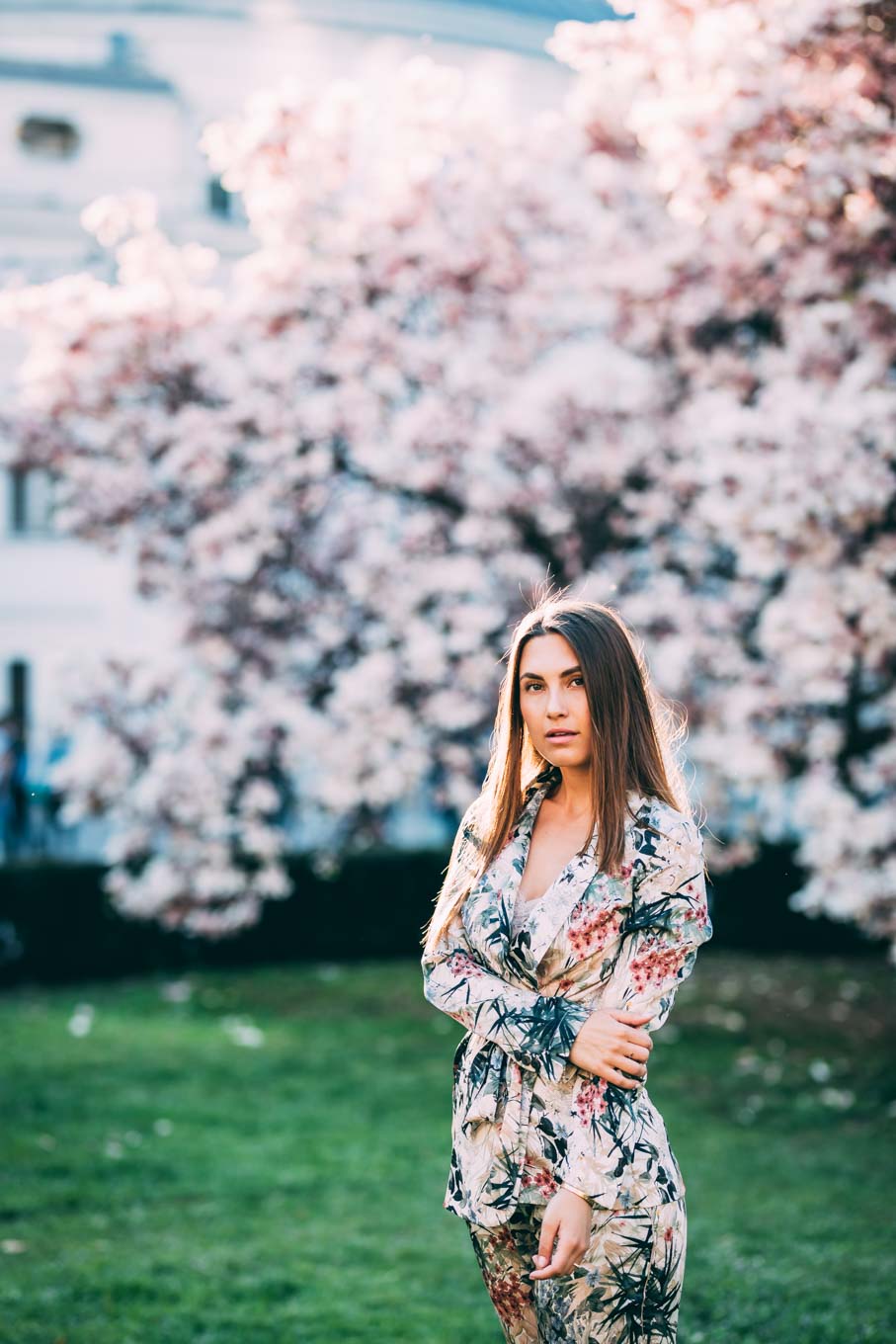 SOME OF MY FAVORITE FLORAL PIECES THIS SPRING: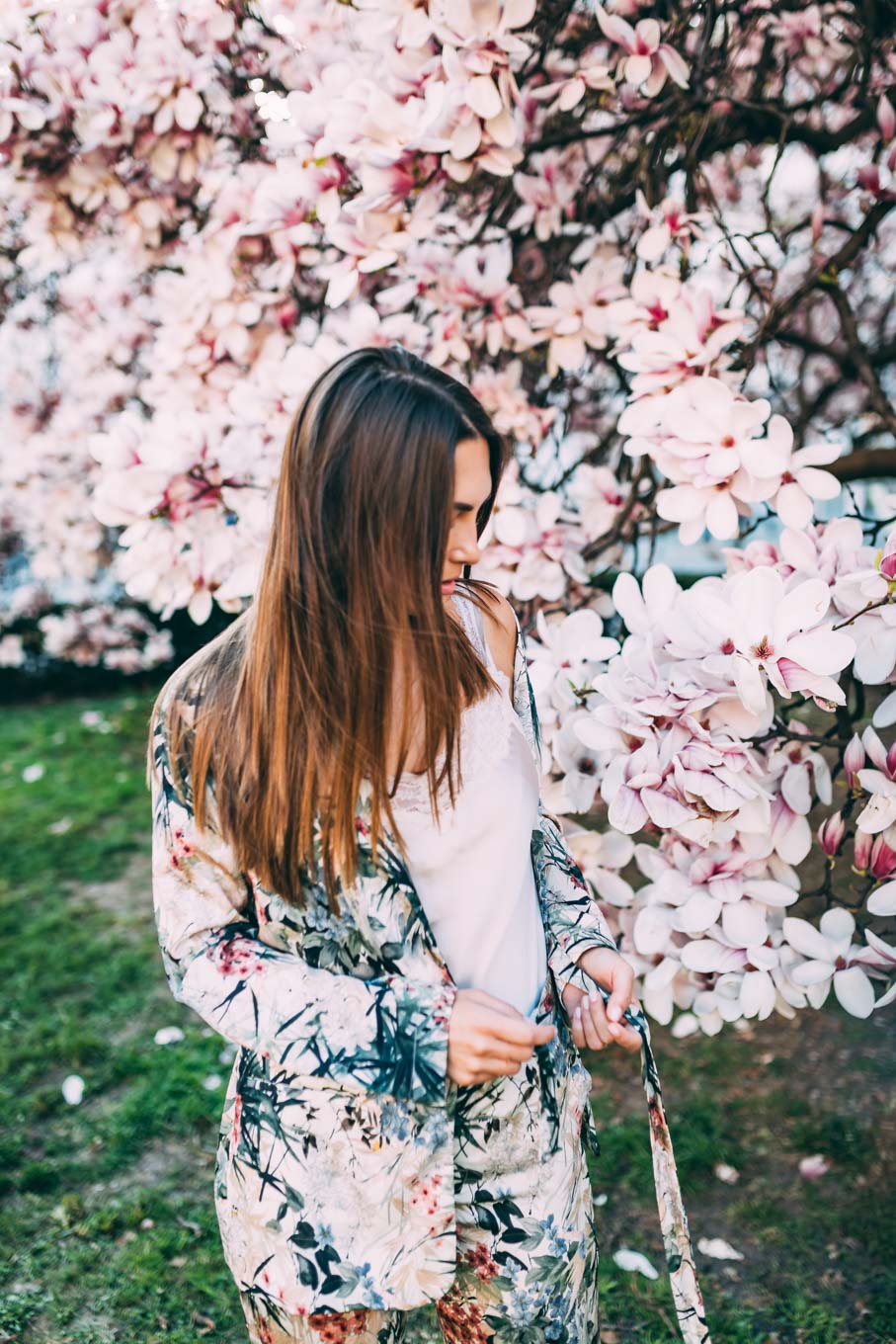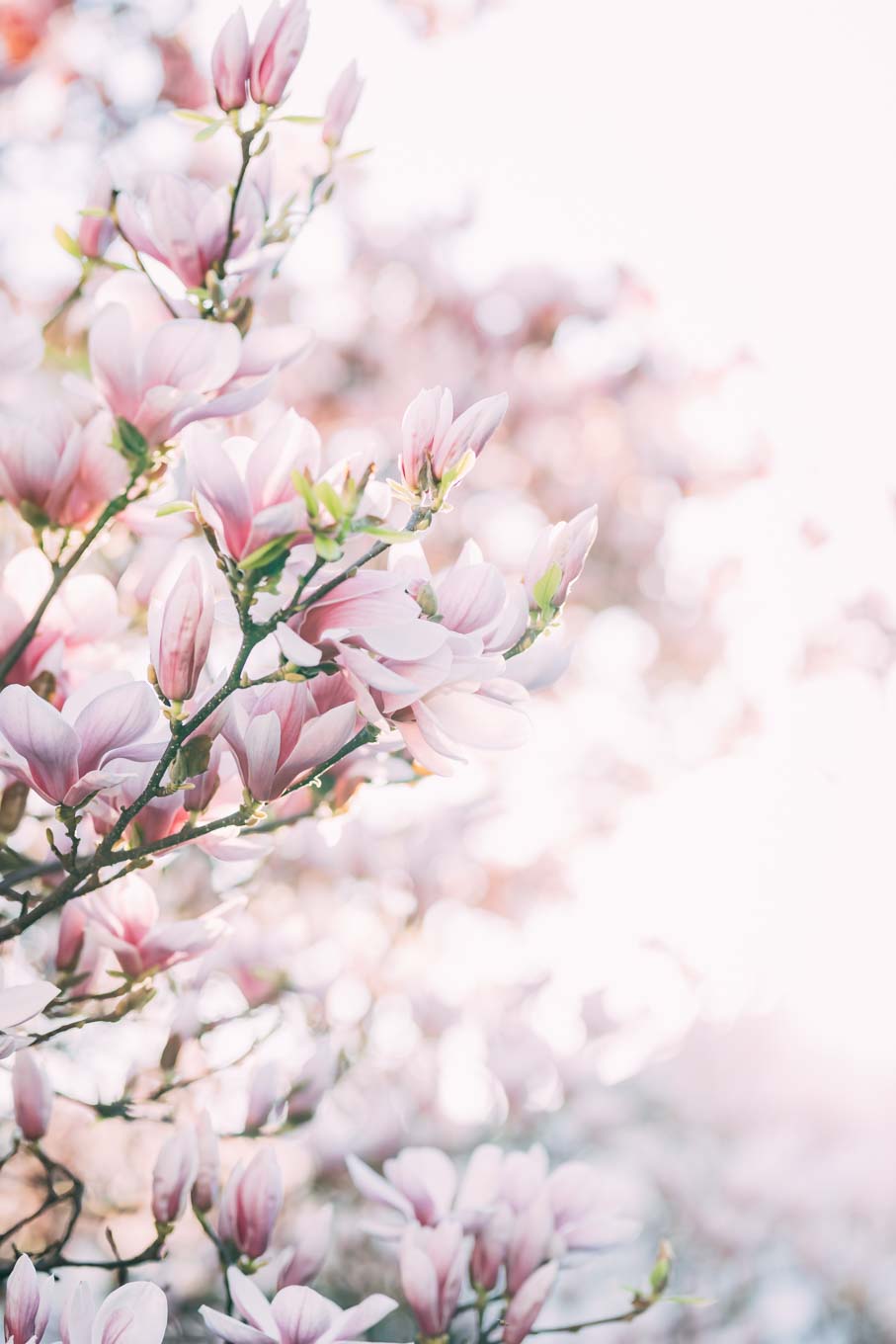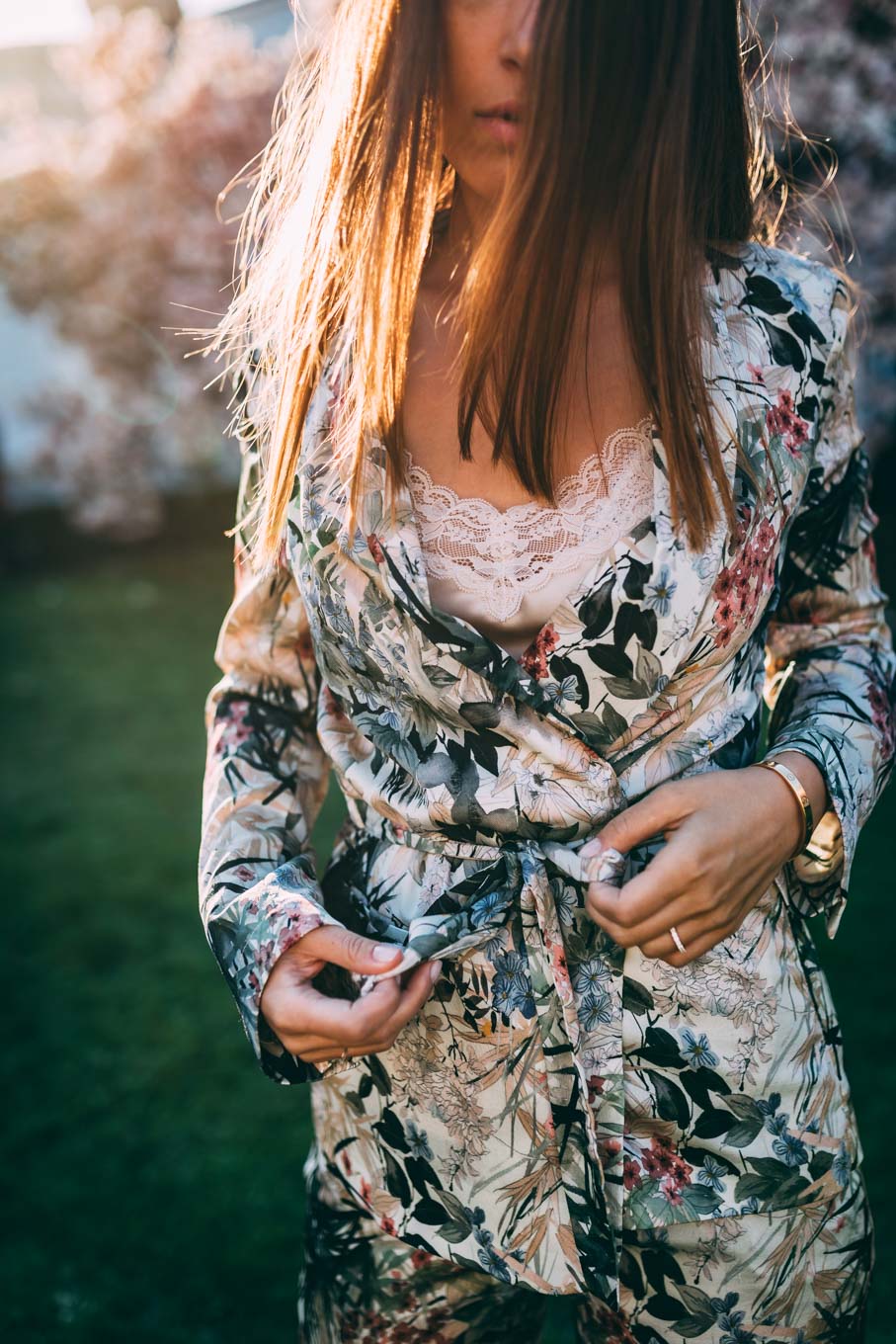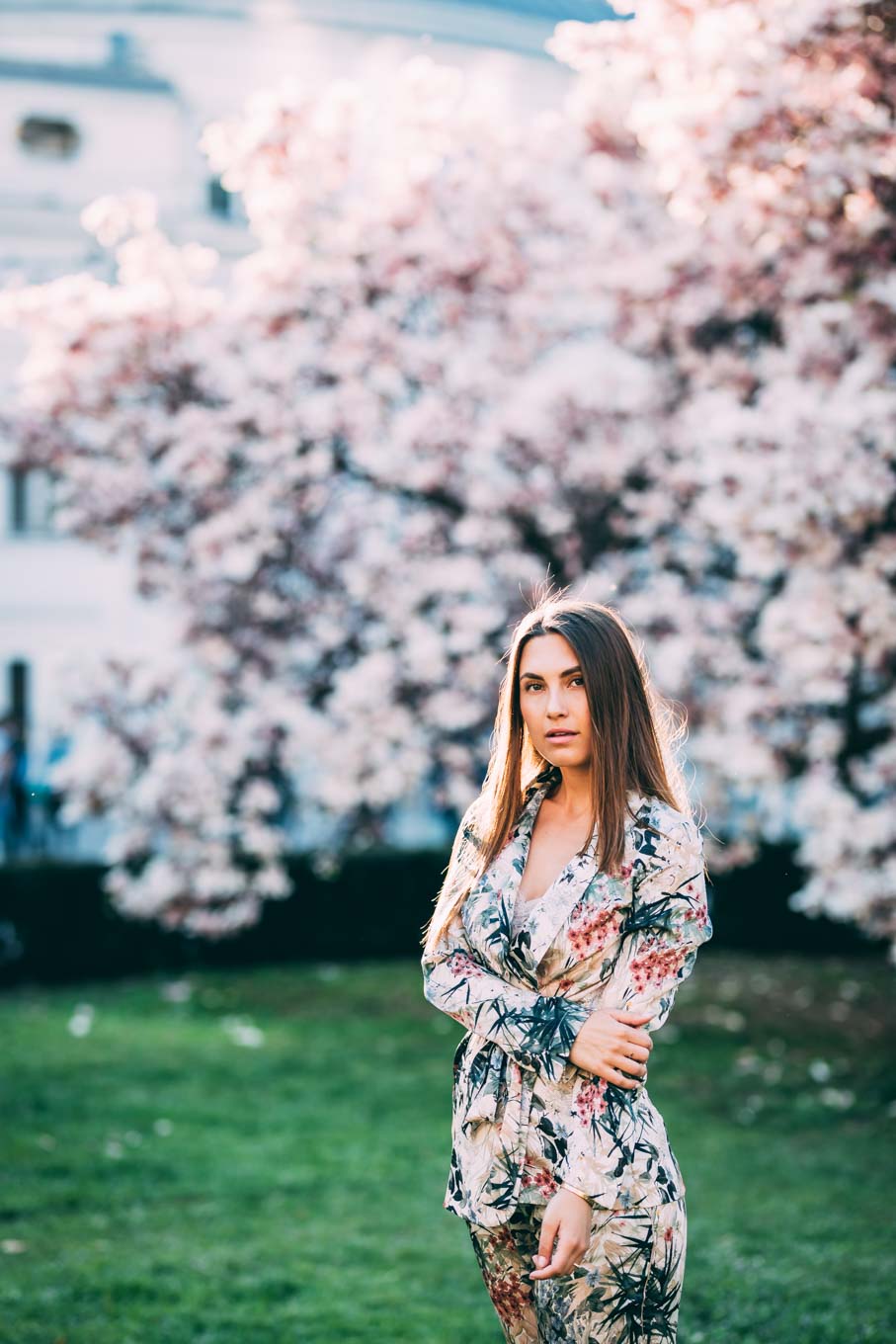 ---
Zara – two-piece suit (similar here) // Intimissimi – silk camisole (similar here) // Chloé – boots