New month, who dis?
A favorite summer outfit.
Long time no outfit post! Shame on me – or actually: Shame on the weather. Because with this "situation" we had going on in May, I was seriously not in the mood to shoot any outfits at all. In full disclosure: I got my winter jumpers out of the back of my closet and paired them with jeans, and on some days even my winter boots (!). Let's be honest: Who wants to see those outfits in May. Right: No one!
But rather than focussing on the past, let's just all enjoy the now – which looks absolutely fabulous! With current temperatures at 29 degrees and pure sunshine, my mood couldn't be any better. It's finally time to get all those summer clothes out of the darkest corners of our drawers and enjoy them to the fullest. This being said, I'm IN LOVE with the ease of a good linen dress in summer. It's almost like it does all the work for you – one piece, and you're done. The best part is, you can I wear linen dresses for every occasion. They have this kind of casual sophistication to them that I long for in outfits:  Elegant enough to be worn for a fancy dinner and drinks, laid back enough to take it grocery shopping on the farmer's market, and airy enough to be worn during any heat wave. To me personally, linen pieces have this French Riviera / Balearic Island feel to it, which I simply adore.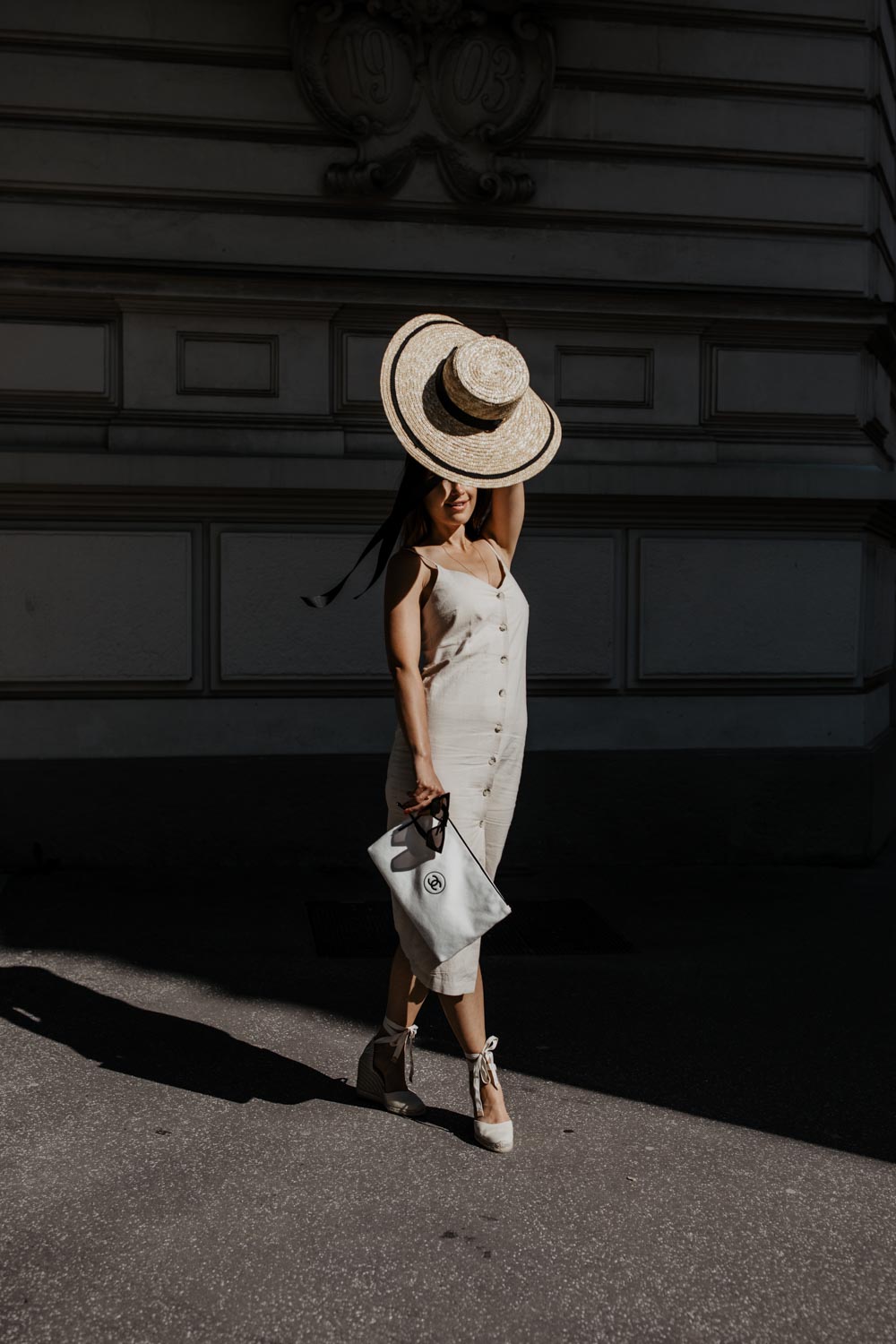 If you've been following me for a little while now, you'll probably already know about my obsession with Castaner shoes. If you're looking for comfortable, yet versatile and cool shoes for summer that give you a little extra height without the complete disability to walk straight: Do yourself a favor and get a pair of those. I have them in multiple colors and LOVE them dearly! I also always recommend them when being asked what shoes to wear as a wedding guest. No matter the terrain, you'll be able to conquer anything with them, believe me.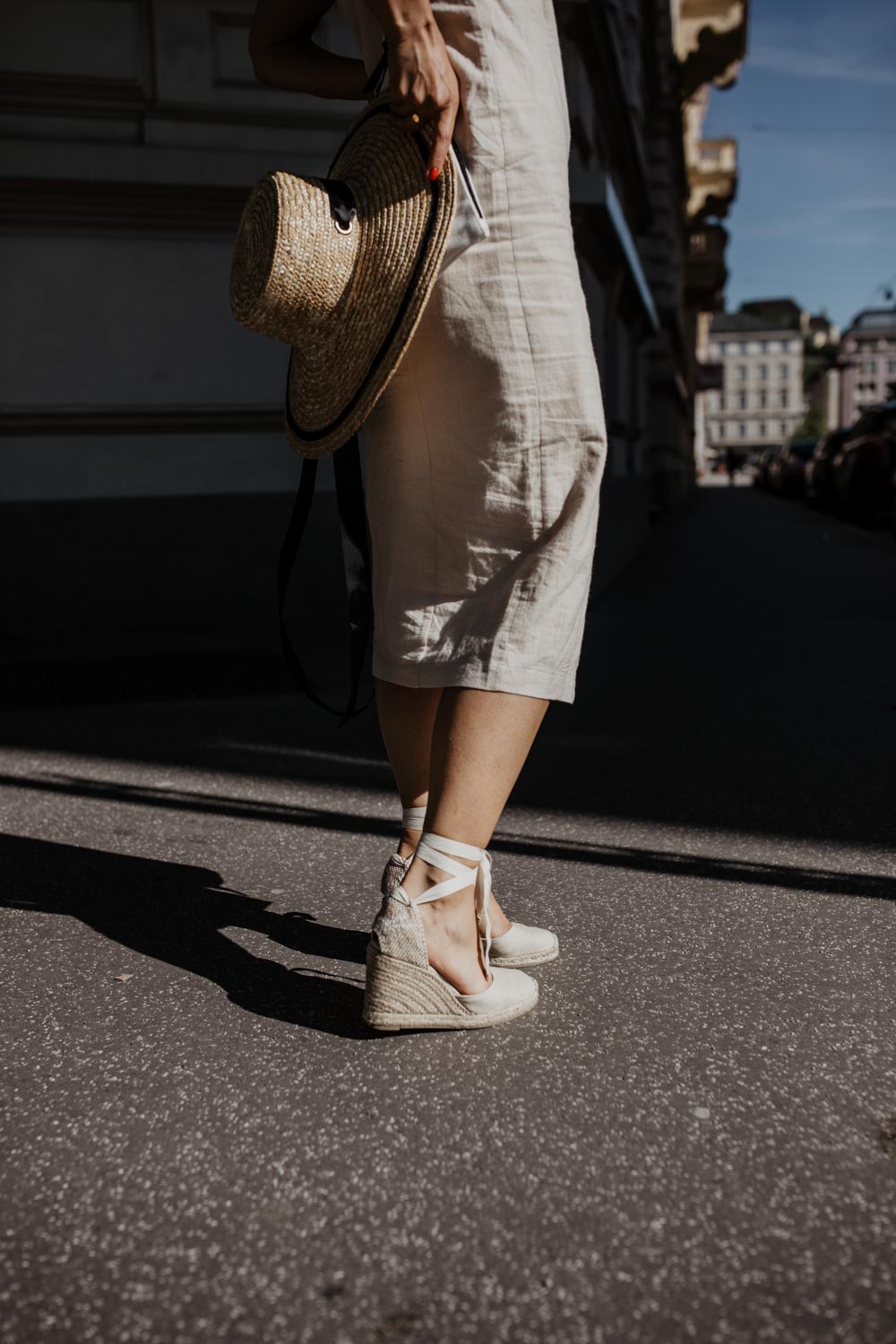 I wore this button down linen dress from EDITED and my Castaner wedge heels to the office yesterday and it was one of my favorite outfits I have worn this year – comfortable, stylish and it made a nice statement. Namely: SUMMER IS HERE, PEOPLE! Make it a good one. Now, excuse me while I go soak up all the sunshine I can get.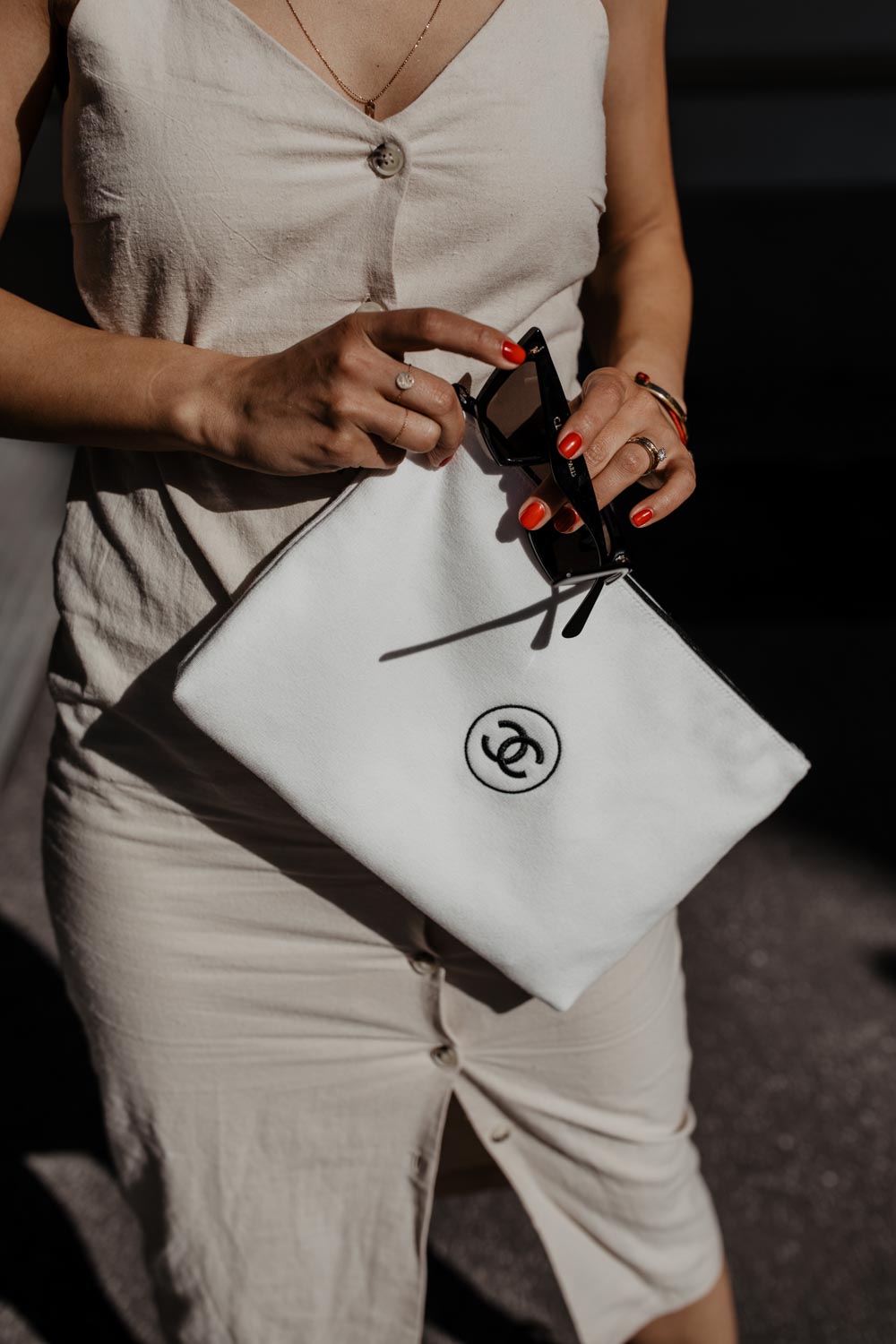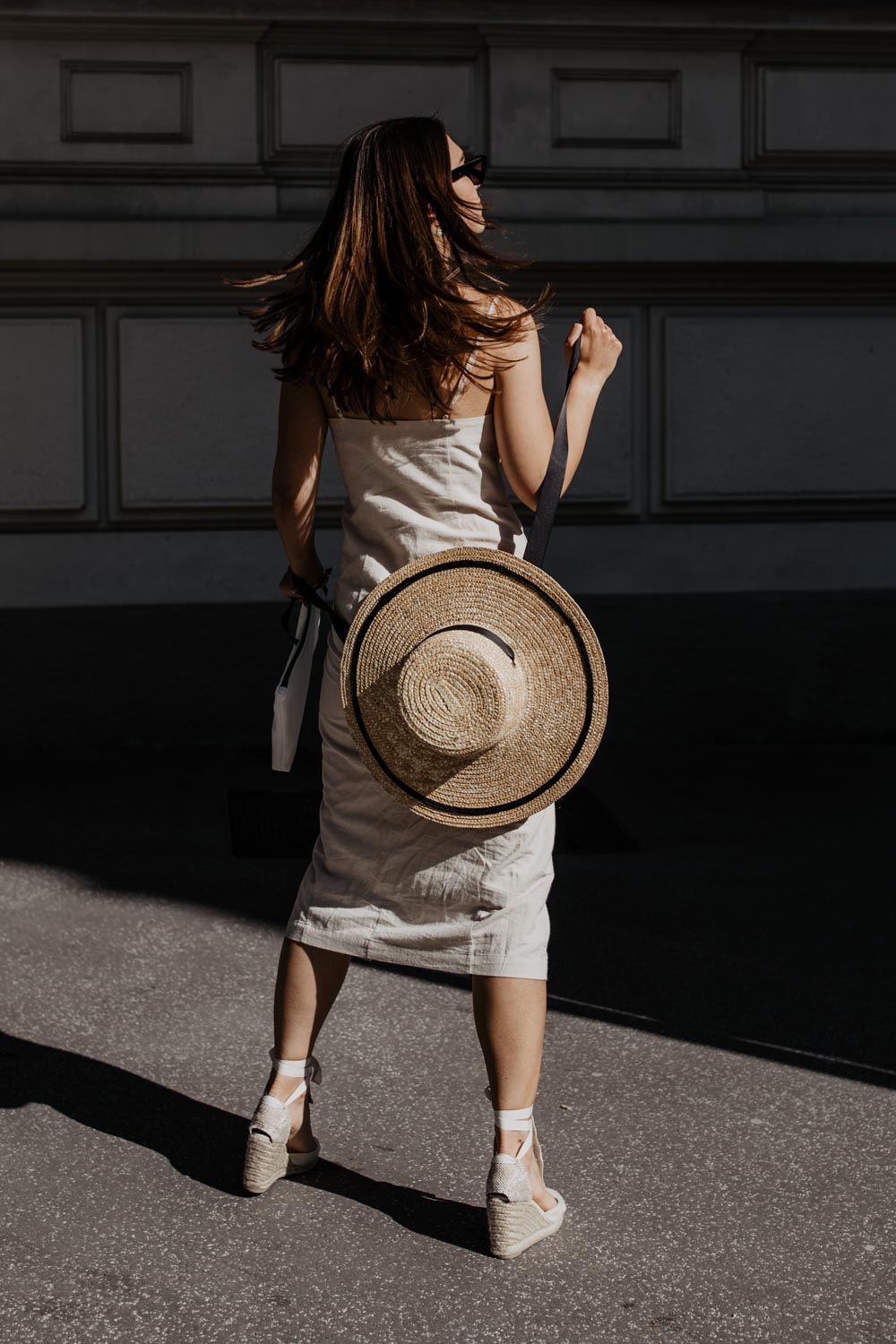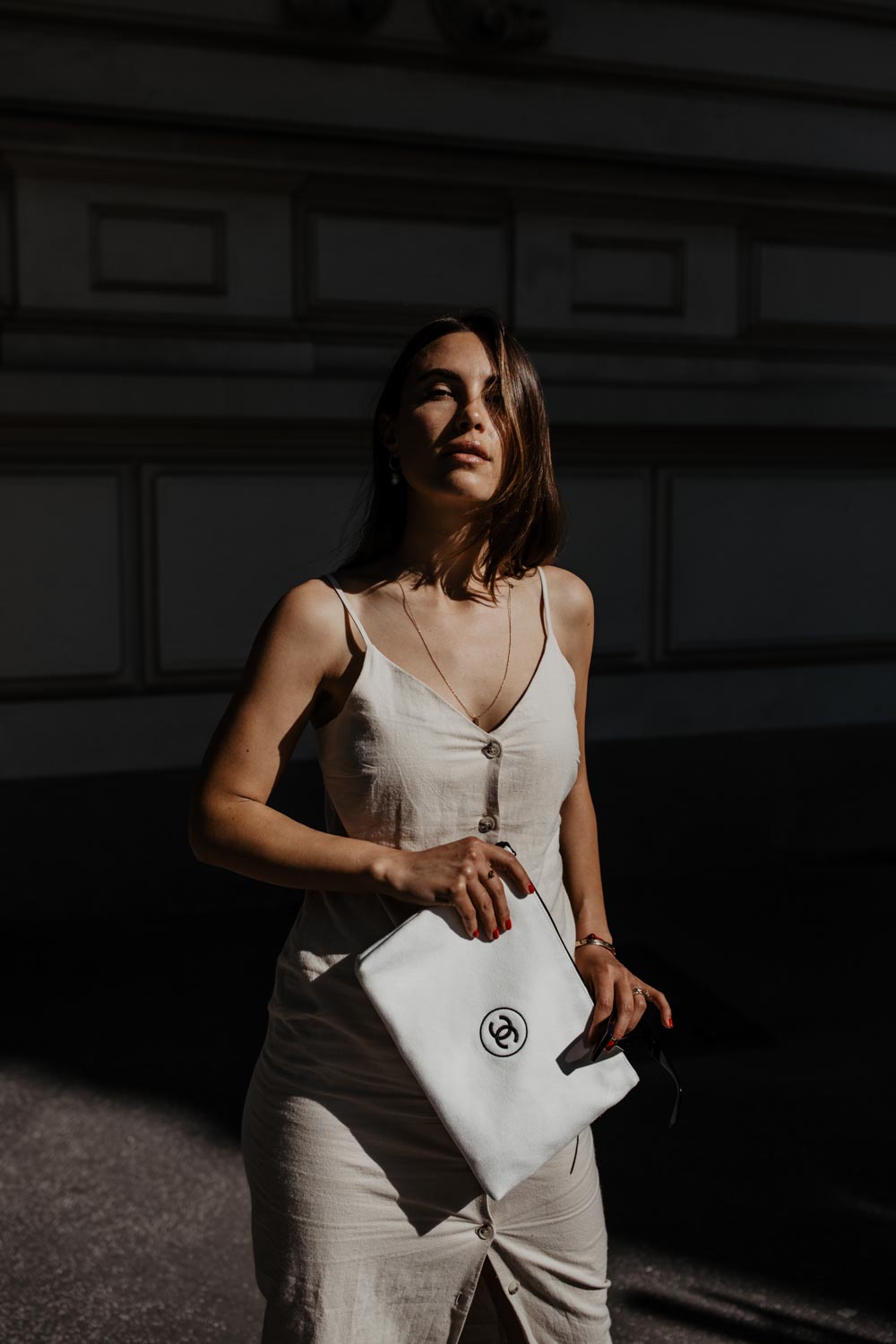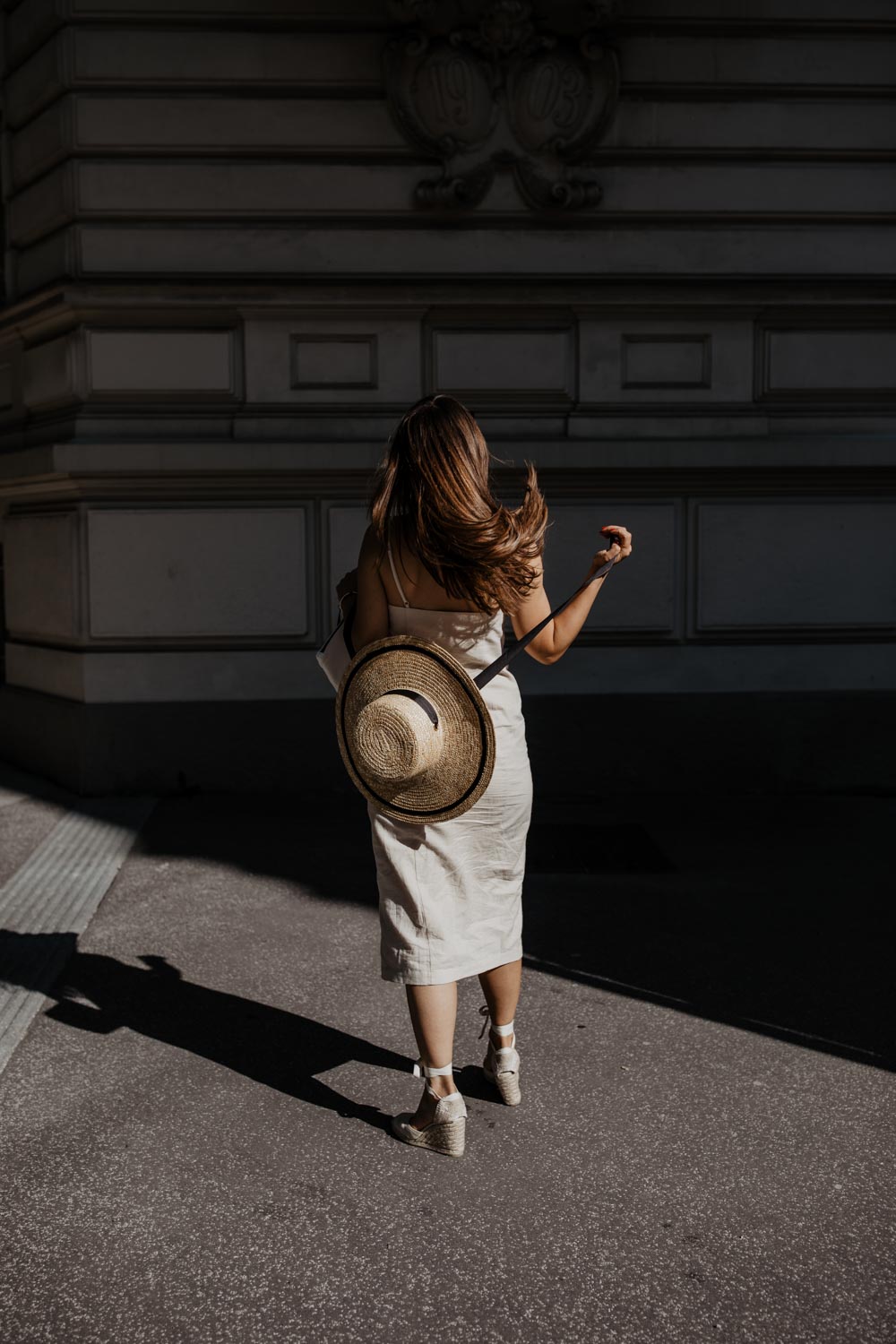 ---
EDITED linen dress // Castaner shoes // Mango hat // Céline sunglasses (sold out, but similar version here)// Chanel Beauty clutch (similar)
Shop the post:

*this post contains product placements and affiliate links