Nice To Tweed You:
My Favorite Fabric
This Season
If there's one fabric you'll find all over again in my wardrobe, it's tweed. To me, a fall wardrobe isn't complete without a cozy cashmere sweater, a pair of black boots, a hat and at least one tweed blazer.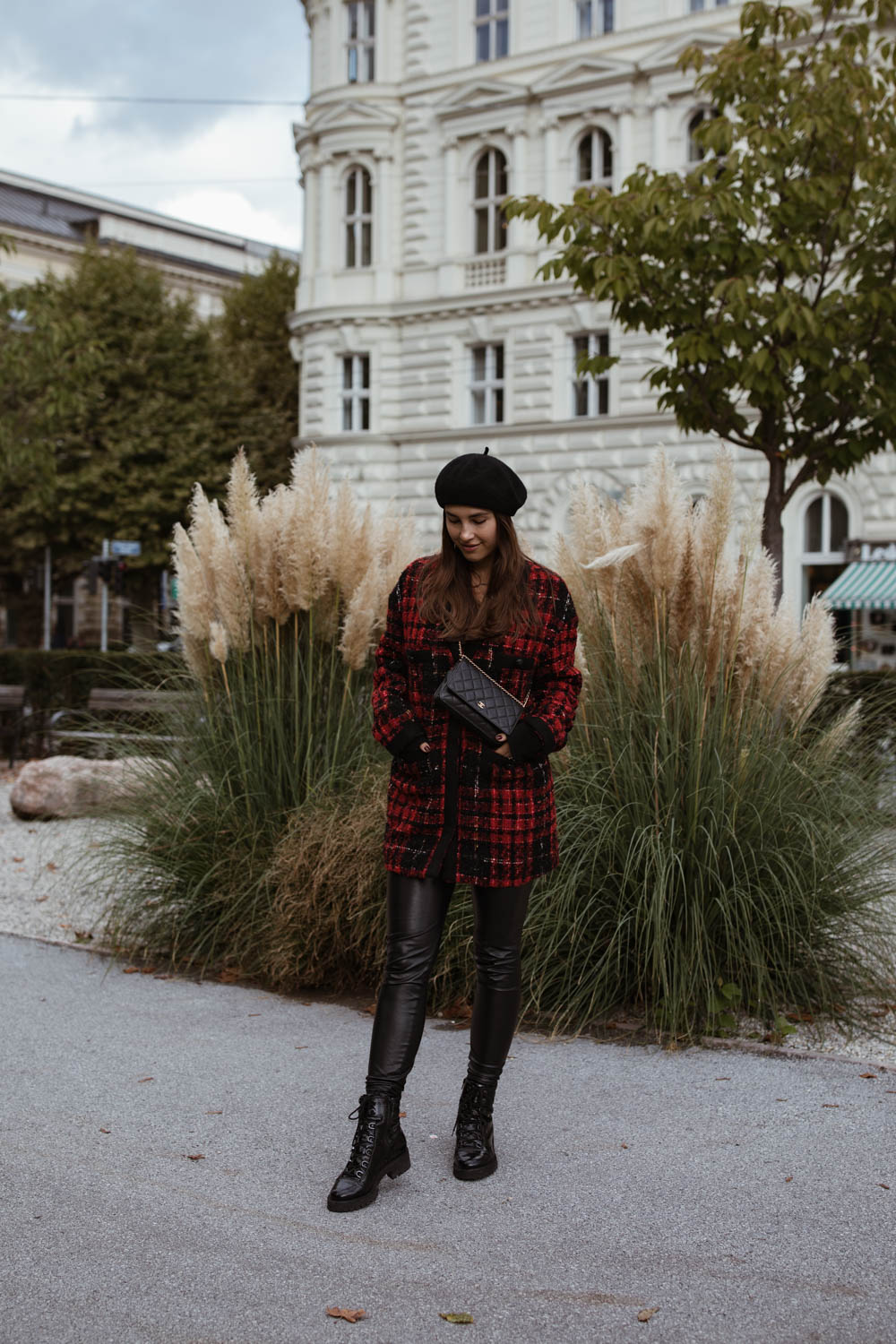 Over the years, I've subconsciously accumulated a collection of tweed pieces, because you can't go wrong with them. Throw your tweed blazer over a simple white t-shirt, pair it with your favorite jeans, and you'll always look put together. It's one of those pieces that is elegant, practical and so versatile that it is suitable for almost every occasion.
Another reason why I love this fabric so much: It passes the test of time. Madame Coco Chanel has recognized all the benefits of tweed and started making her iconic Bouclé Tweed Jackets in 1954. Tweed has never been out of fashion since – and won't ever be. This iconic piece doesn't have any age, style and season limitations. It's also a great "investment piece", which is basically just a lovely description to say "way over budget".
It's still a little dream of mine to own a classic Chanel blazer at some point in my life, but until then, I'm very glad there are more affordable options available.
This season, tweed seems to be booming again and I was very happy to see that some of my favorite brands, like Sandro Paris and Maje, have beautiful tweed pieces in their collections.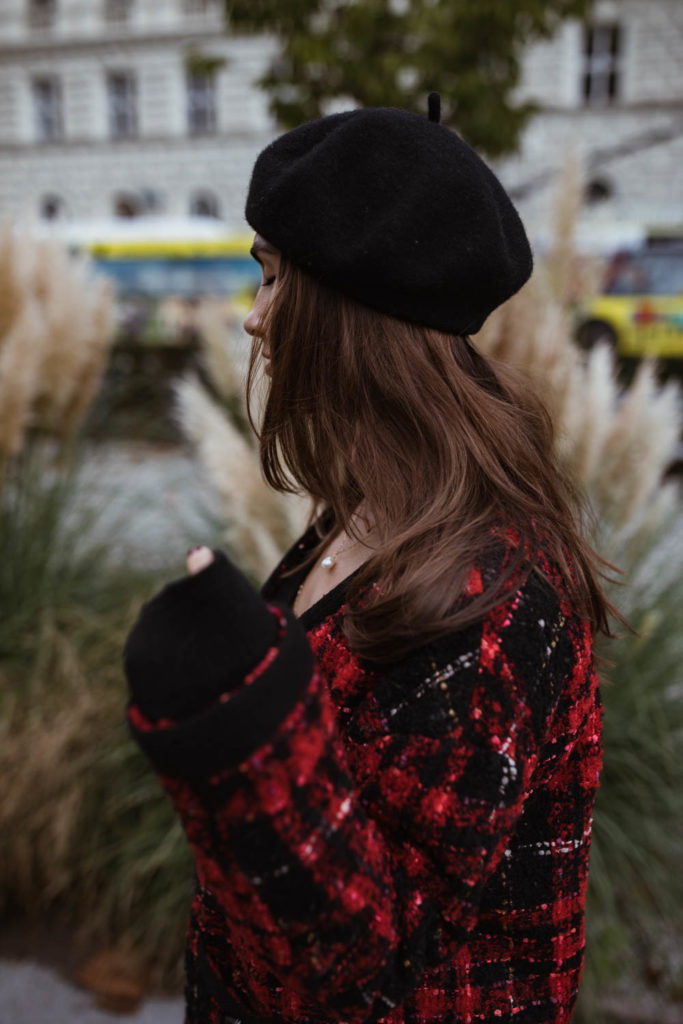 When I saw this red coat, I knew I had to have it. Funny enough, I owned a very similar coat when I was little, too bad it doesn't fit anymore.
Ready for a touch of tweed?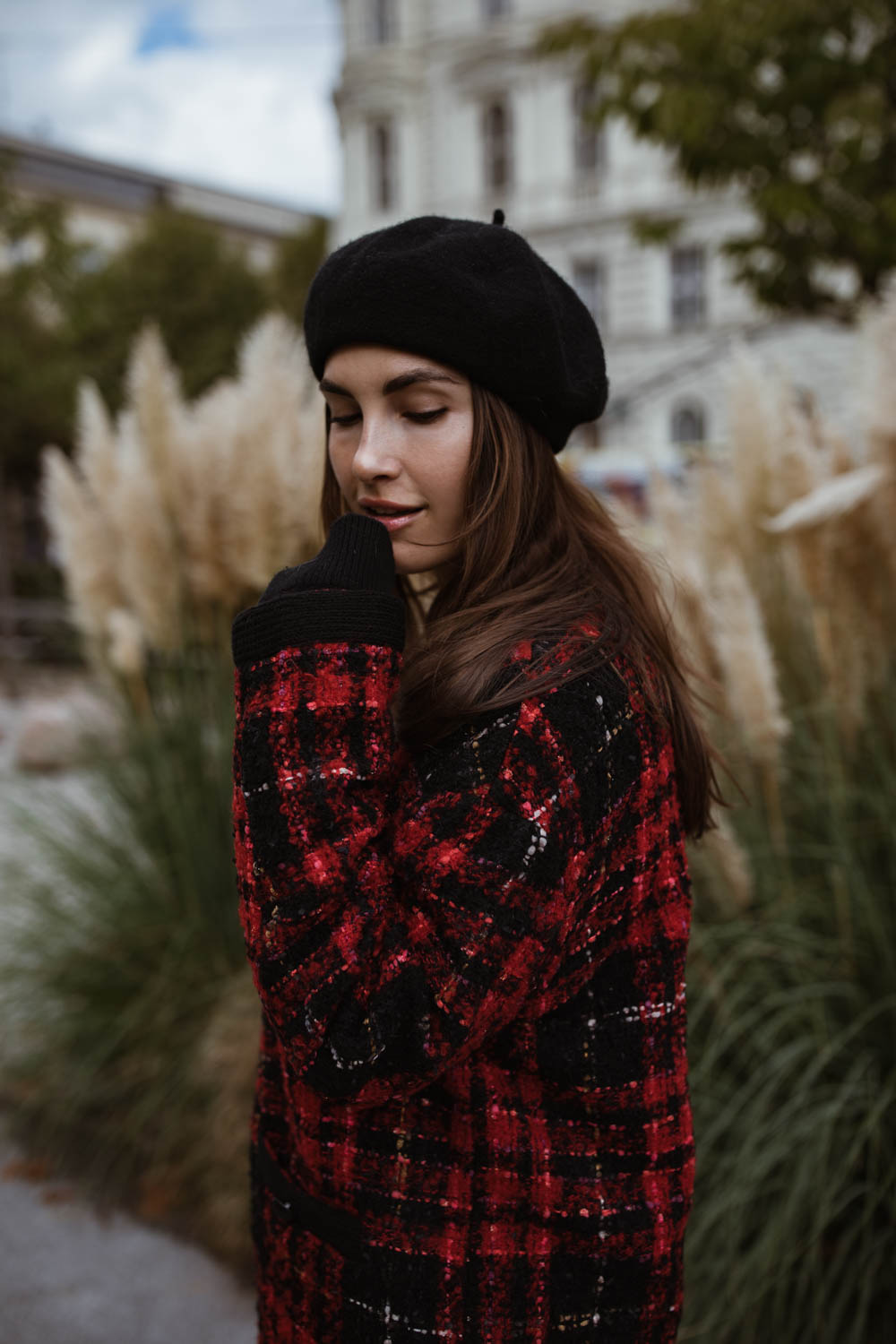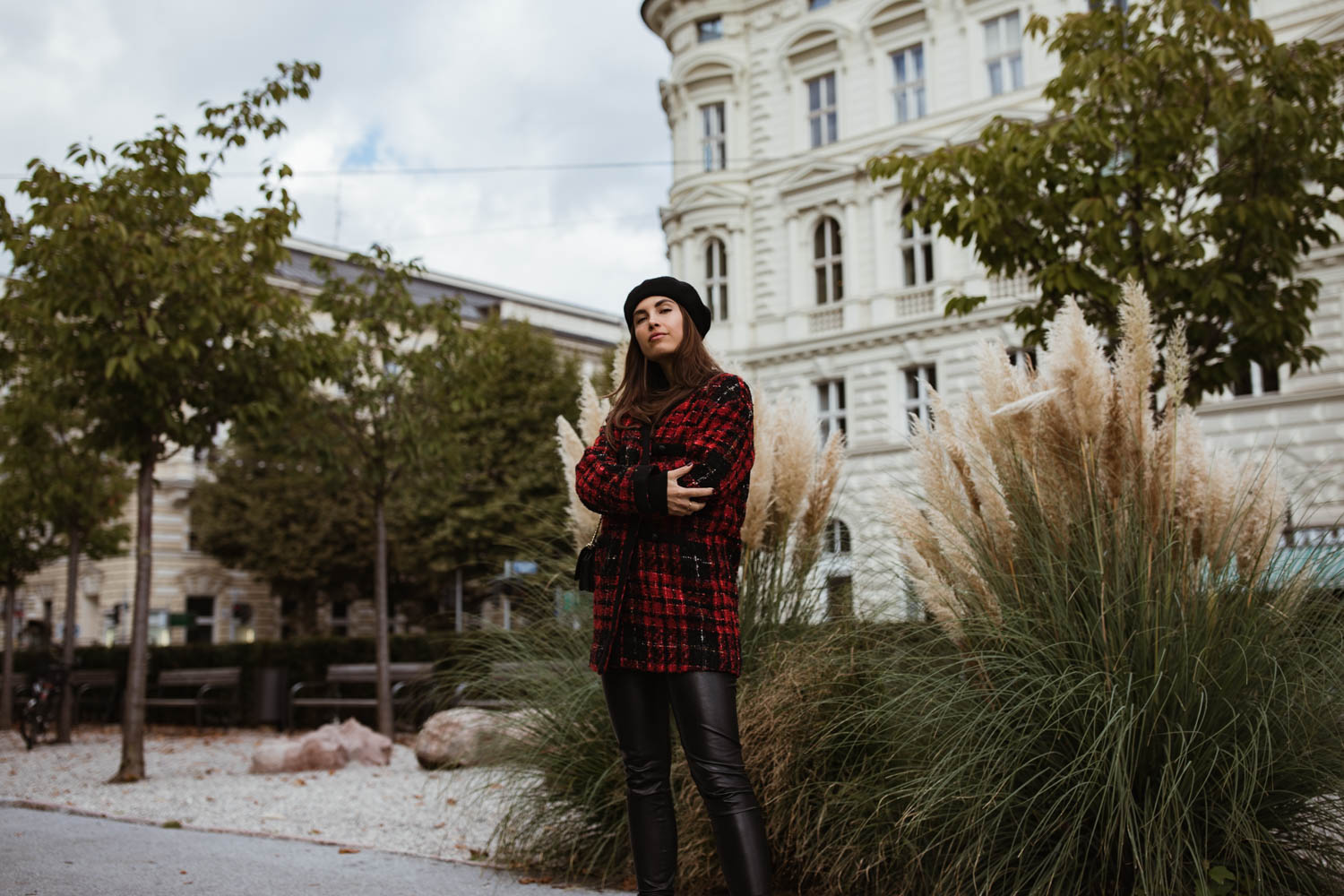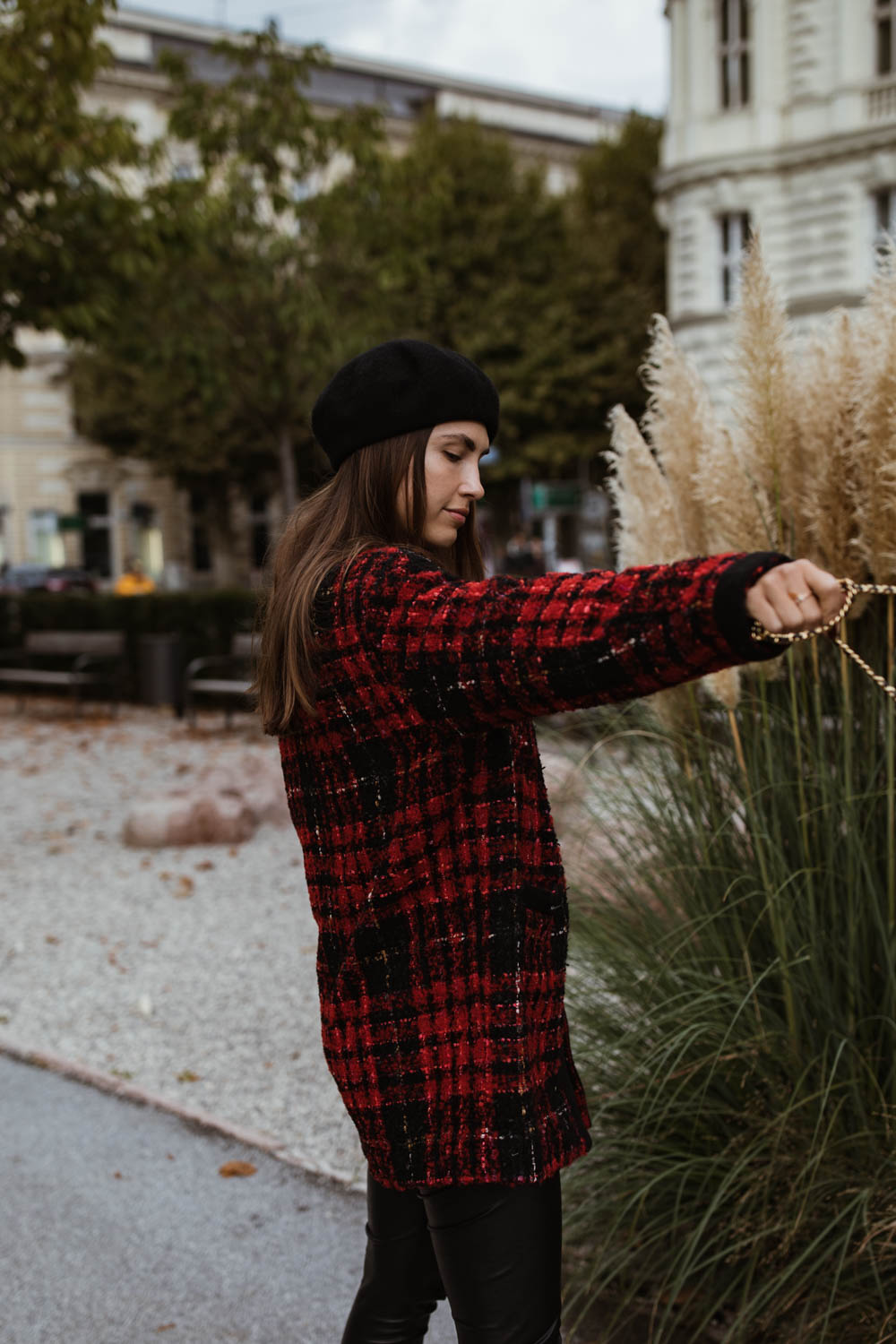 What do you think about tweed? Do you already have a beloved tweed piece in your collection, maybe passed down from your mom or grandmother? I'd love to know! x Nina