Welcome to our office!
It's been a long time coming and I can't believe I'm typing those lines: The last piece of furniture we've been waiting for has finally arrived at our office and I want to give you a little glimpse into the place I'm spending most of my days at today.
When Patrick and me decided to take the leap and become self employed, we knew we had to do it right from the very beginning on. After I had spent 3 months working from home I came to realize this wasn't a good idea for me (hello distraction everywhere!), so we looked out for a little office that we could rent. Back then, we were super lucky and found like minded people who were also looking for a place to work, so we ended up renting a little space together. Little did we know that only half a year later we'd outgrow our little office space. But luck was on our side again and a very dreamy place in our favorite area of the city got on the market… Before we knew it we signed the new contract and moved our office across town – to where we are now, and we couldn't be any happier. The office is about 120 m2 big and consists of two separate office rooms, one meeting room, a little kitchen, an entrance hall and a little recording studio in the cellar. To say that I'm in love with every little detail here is an understatement: The building is from 1902, so it has the most beautiful old parquet floor, double folded doors, golden doorknobs, old windows and high ceilings. If I ever had to paint my dream office, it would have most probably looked like this.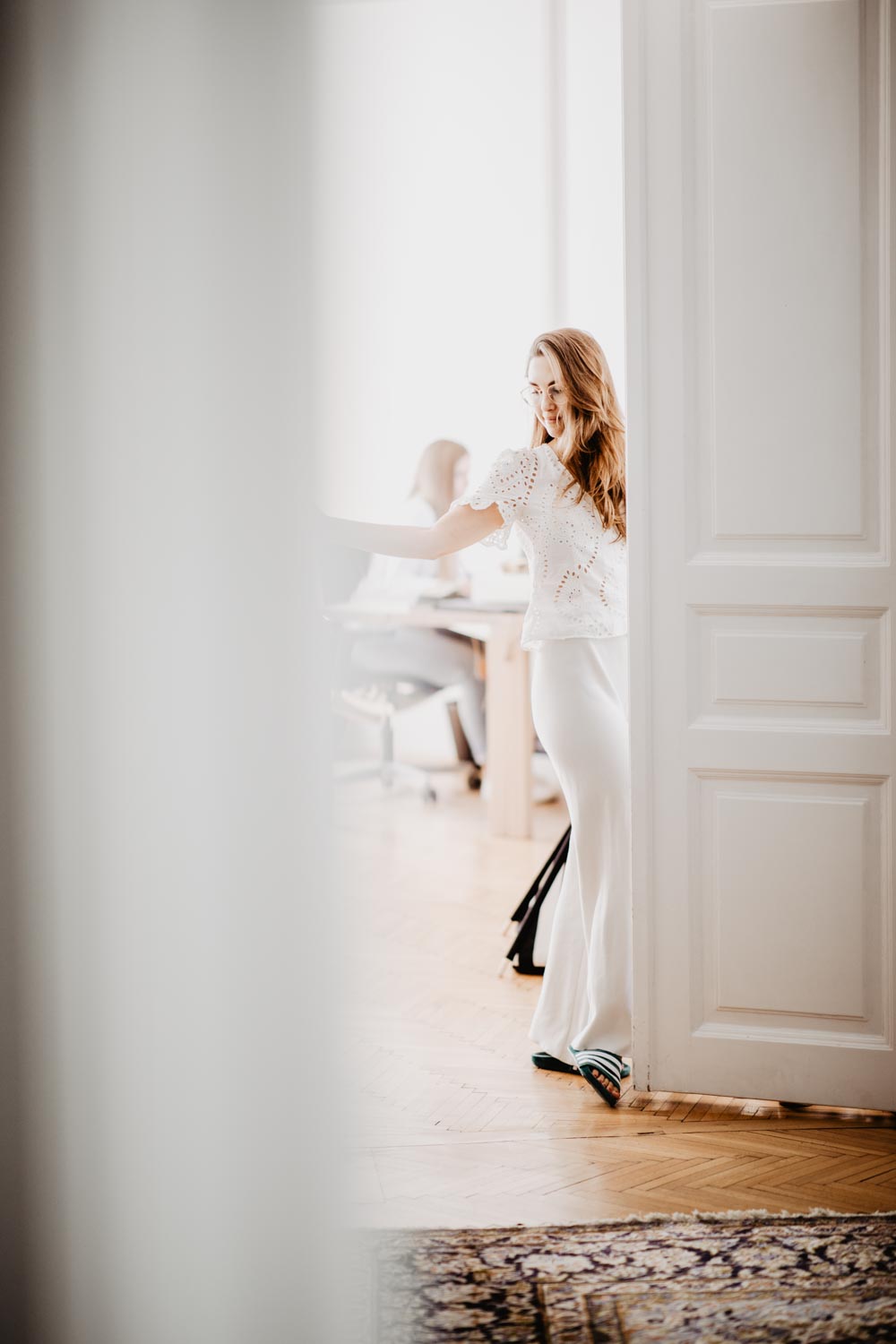 Starting off as someone who decides to be self-employed, there's hardly anything else I had than my laptop. So furnishing the office space was definitely quite a challenge, especially because I wanted it to be very cosy but at the same time practical. Eventually, I think we figured out a great way to fulfill both needs. We decided to go for a neutral color scheme consisting of black, grey and white, with a touch of gold here and there. Since I'm sharing the office with a few guys, I couldn't go too girly in here, although I've tried my best to convince them to get our lounge in the entrance in pink… but life is all about compromises and now I'm actually glad we went with the grey version.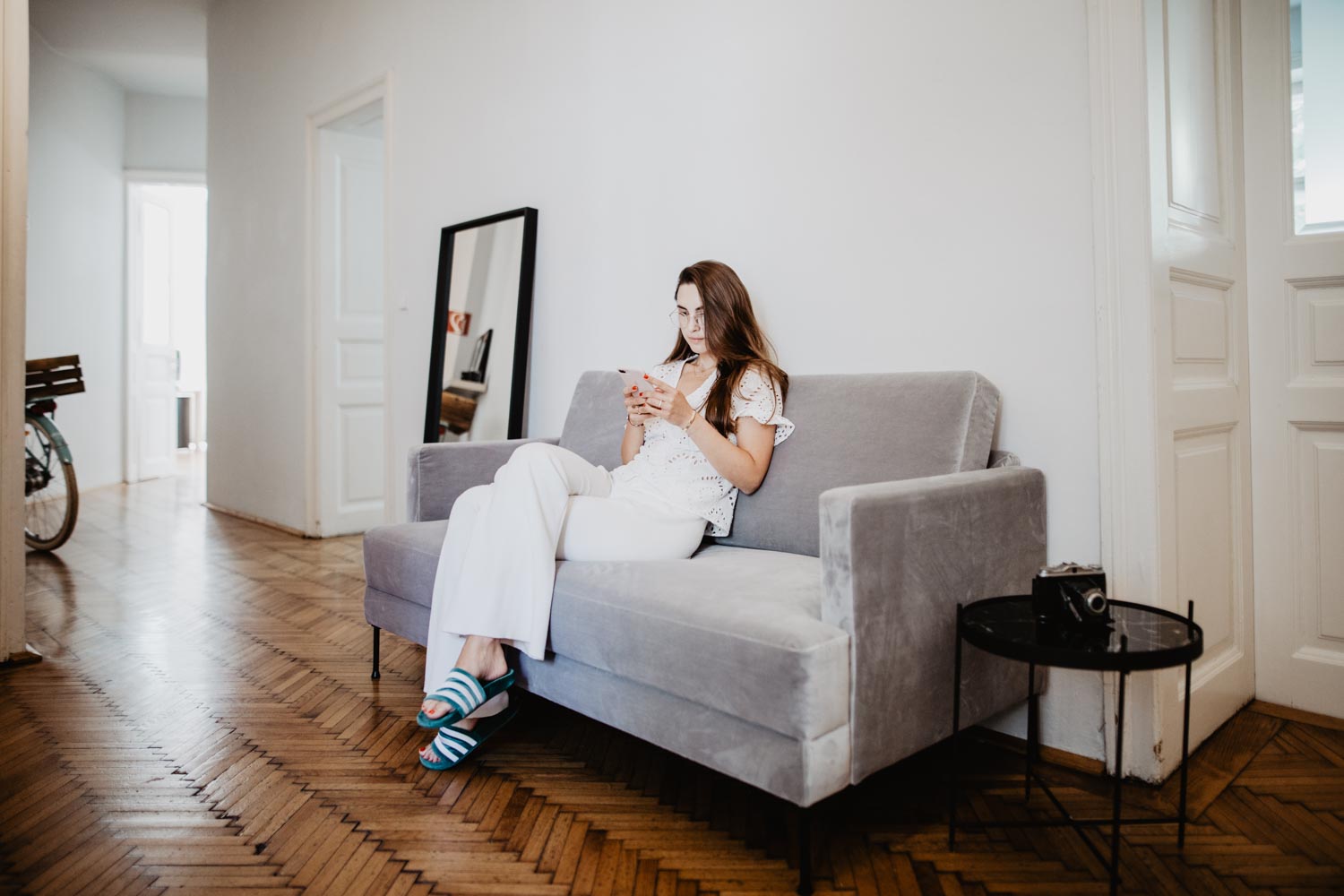 One of our main priorities were big desks and comfortable chairs – because that's where we spend most of your time of the day when we're at the computer. Your back will thank you later when you choose the right chairs, believe me! Our tables are custom made by mafi, the wood is called OAK Country with a brushed & natural oil finish and the stands of the tables are a design classic called Eiermann. The wood basically just sits on it without screws, which is pretty cool I think. As chairs we picked the Girsberger Camiro.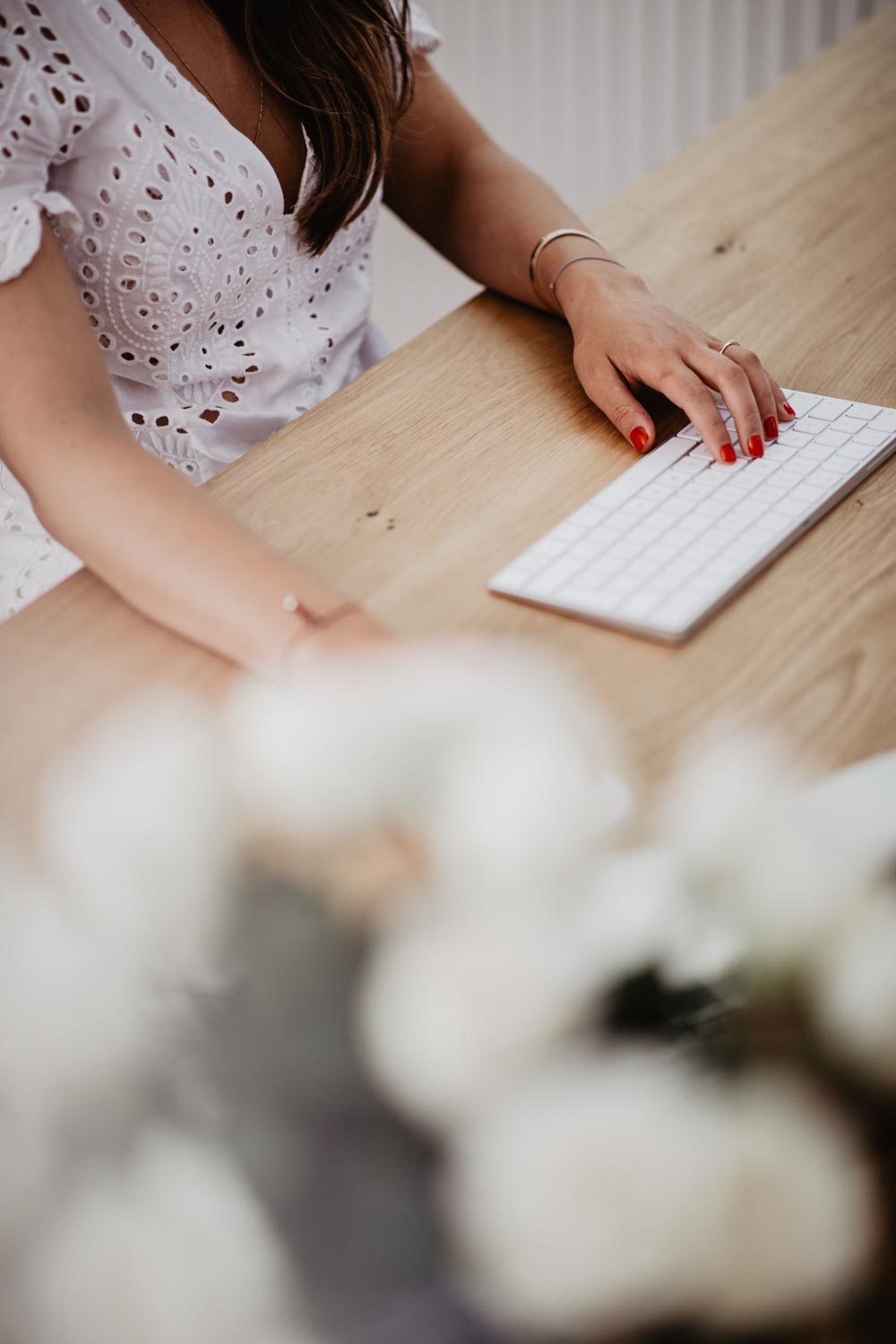 A little interior dream that came true for me (some of you might have seen this on Instagram already) is the USM shelf which is the center piece in our office room. I've been a big fan of USM ever since I was a child. I love its sleek and timeless design, and the fact that you can change the whole shelf with just a few additional pieces very easily. It's safe to say that this shelf is a companion for the rest of my life. There are endless options you can choose from when building your own USM shelf, and the decision is quite tough. After building at least 10 versions online, we decided to get a shelf consisting of three parts with two drawers each and the color we chose is called "light gray".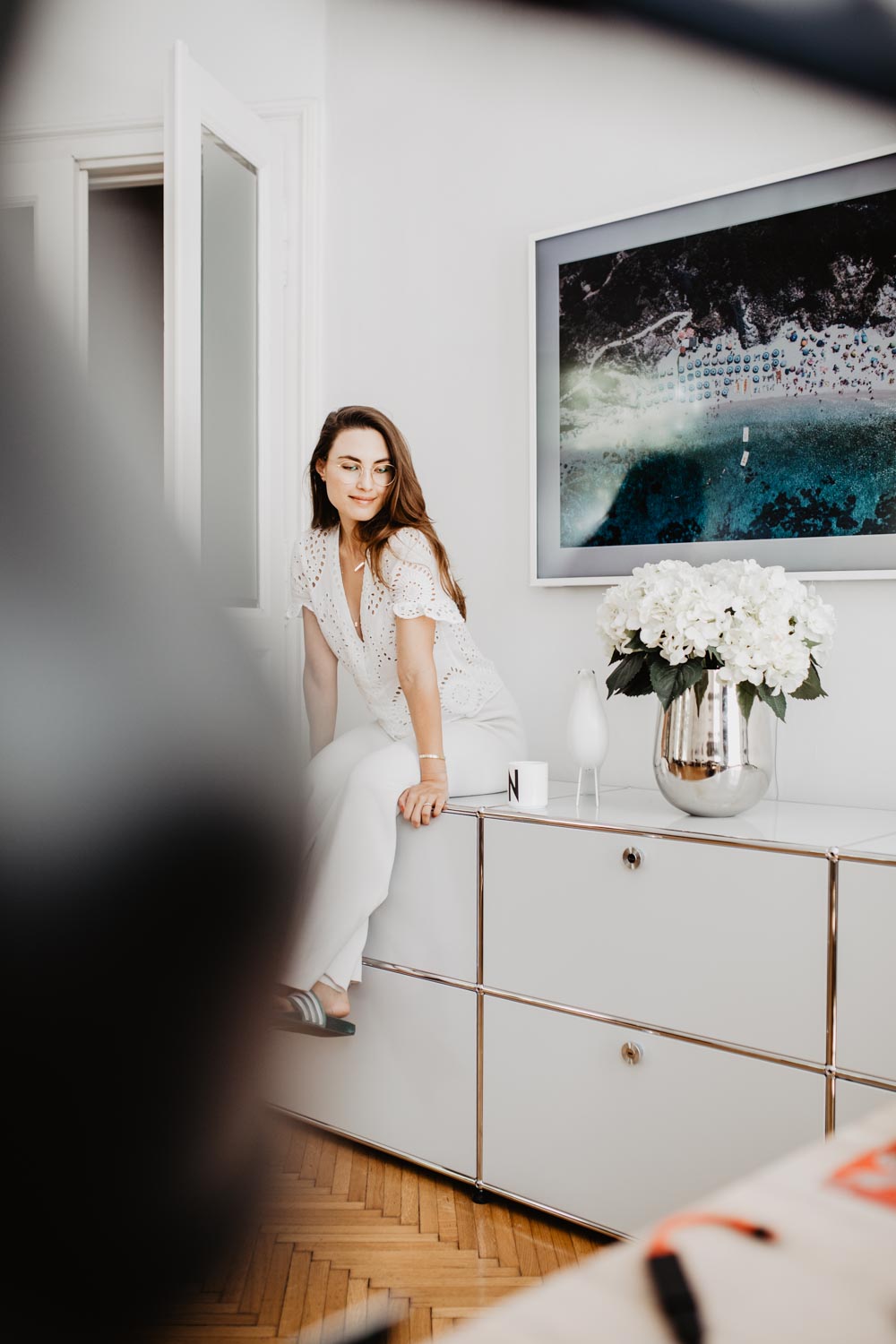 Another highlight at our office is the 65″ The Frame by Samsung. Until I found out about The Frame, I never thought I could be that excited about a TV. Because The Frame is more than just an Ultra HD TV – it turns into a beautiful work of art on the wall when you're not watching TV. You have the option to choose between an array of art, photography and even frame bezels to suit your mood and your style. Another amazing fact: You can upload your own photos to The Frame and display them as a piece of art on the wall. When we're not using it as a TV, we usually just put up one of Patrick's landscape pictures and have a different photo hanging at our office every day. It's truly brilliant!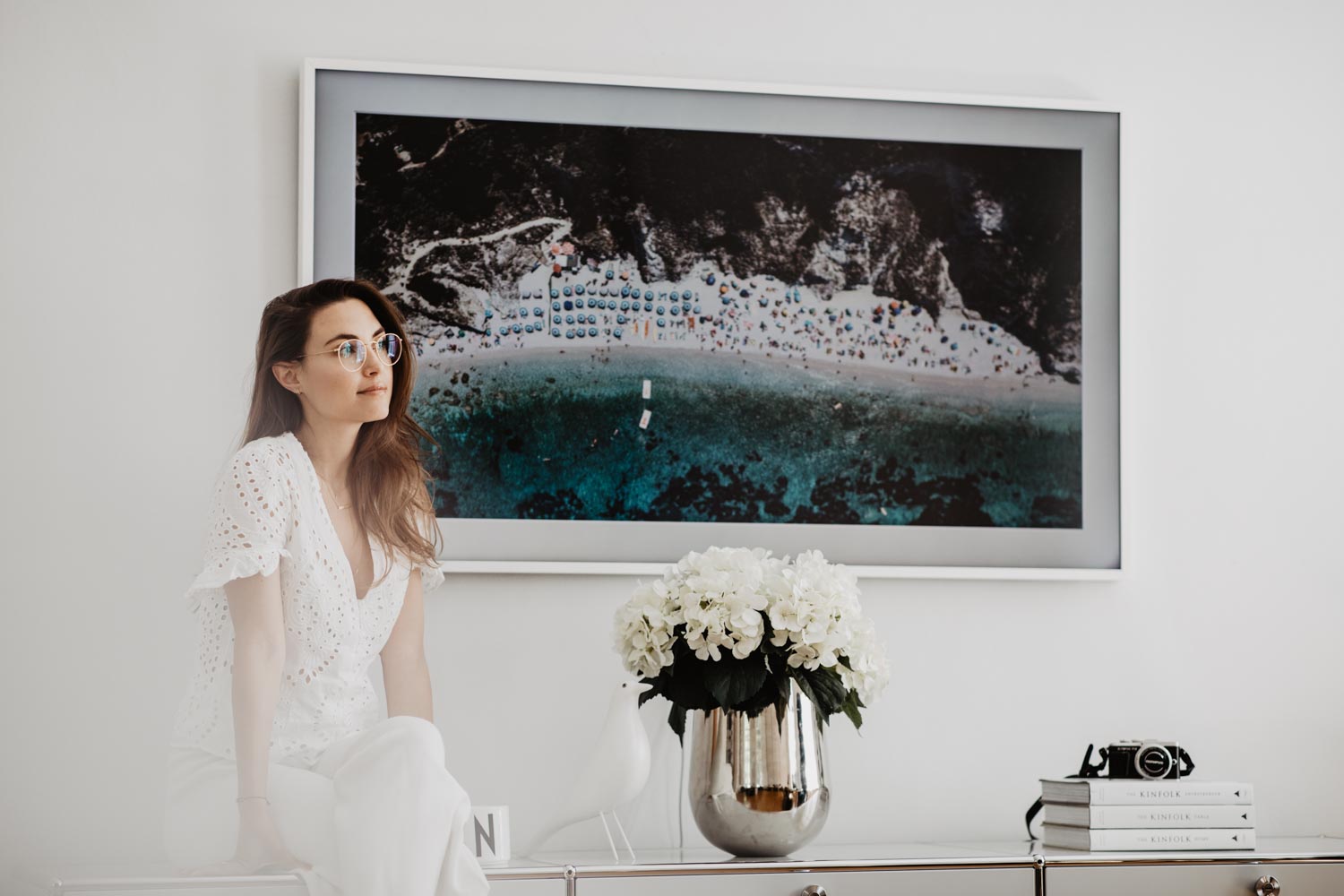 As I've mentioned the coziness factor before, to us it was very important to have some comfortable chill out areas at the office. Sometimes you just have to browse the web for some research, have some phone calls to make or simply need a nap, right!? That's why we wanted to have a comfortable day bed at our office. We had the IKEA Söderhamn Récamiere which we wanted to use, but were not entirely happy with its look. We first thought about covering it with a blanket or anything the like, but then I came across a brand called BEMZ, who came up with the fabulous idea of making covers for IKEA sofas and give them a new look. Said and done, I ordered a dark grey linen cover for our récamiere and it looked totally different right away! It's unbelievable how much difference a new cover can make. There are a gazillion of covers you can choose from for a very wide range of IKEA products and you can easily give your good old sofa new life with them.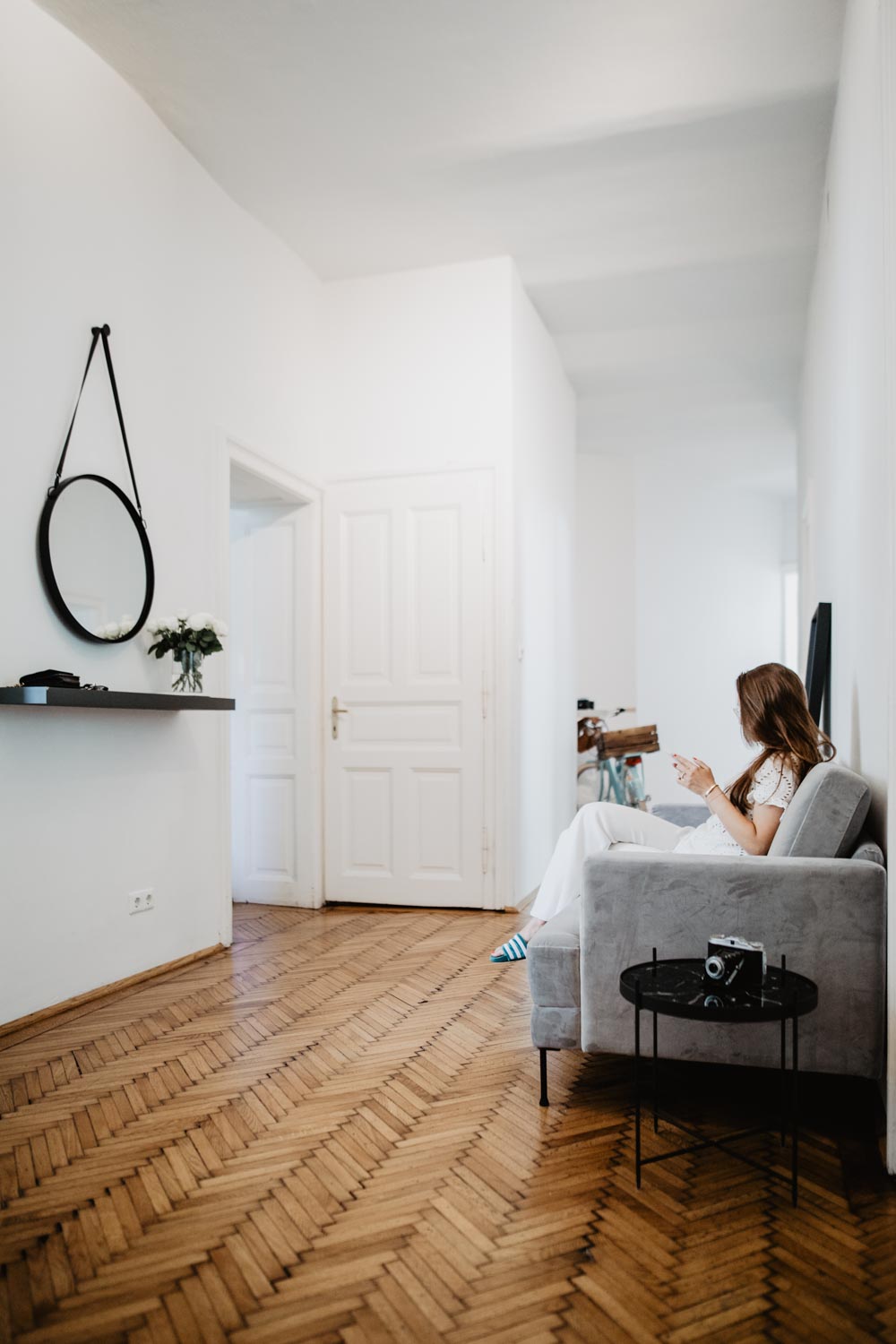 The second chill out area is right in our entrance. Since the office is in a very old building, its layout is very generous featuring a rather big entrance area that we don't have any use for unless we ever have a receptionist sitting at a front desk (which obviously is quite unrealistic). So in order to utilize the space we wanted to turn it into a lovely cosy corner where we can either make some phone calls or just sit down with colleagues for a little coffee chat. The grey velvet sofa from Westwing, the little black marble coffee table and a matching mirror make this corner one of my favorites of the whole office.

I think no matter what you do, having a place where you feel comfortable is one of the most crucial elements of being happy and successful at what you do. For Patrick and me this office space is more than just the place we work. We love coming here every morning (maybe even a bit too much given the fact how much time we spend here) and are very happy to have such a beautiful space to work at. My personal tipp for everyone who is self-employed: Get out of your house from time to time and find a spot to work at. Even if it's just a coffee shop or a park bench – it has helped me so incredibly much to be surrounded by people who I can bounce some ideas off and who I can have a little chat with at the coffee machine. Also, I'm sure there's more people in your environment than you think who are looking for an office space; maybe you can rent something together? Other than that, there are great co-working spaces in every city that might be worth looking at! And for everyone who's working from home: What's helped me is having a little corner that I used entirely for the purpose of working – aka a little desk that I dedicated to work. Make yourself comfortable with your favorite candle and some fresh flowers, and try to be as far away from things like the laundry, dirty dishes or any other distraction.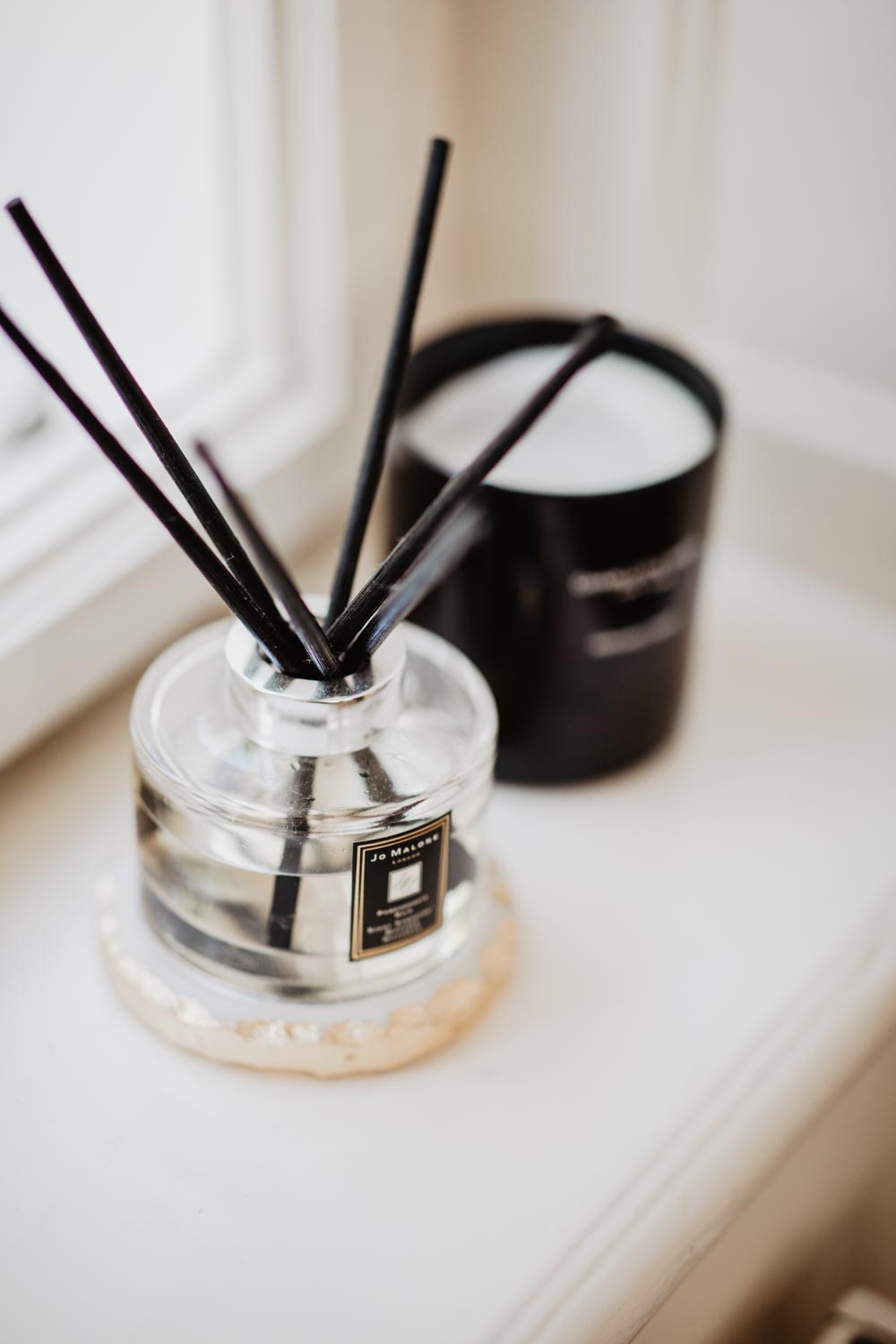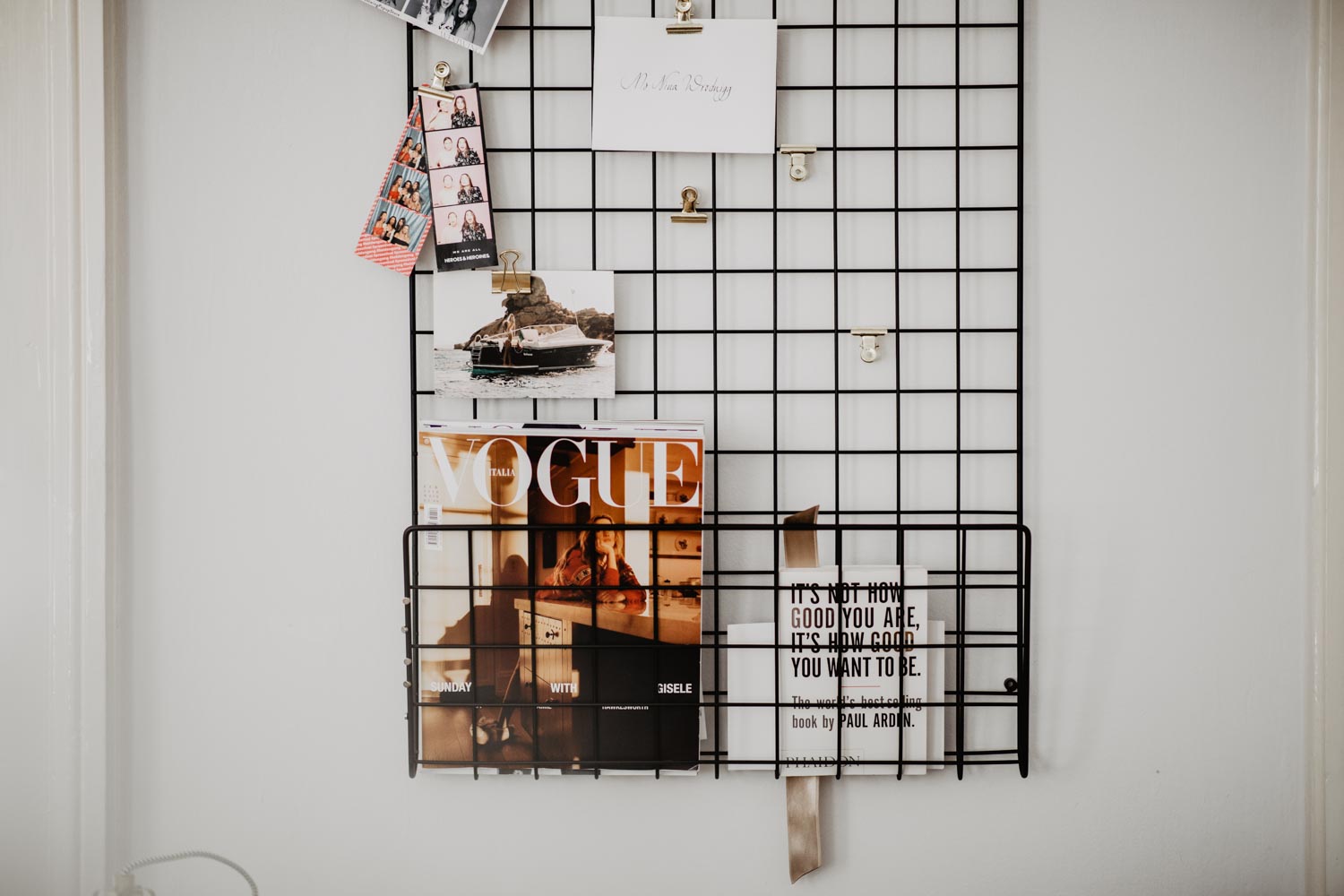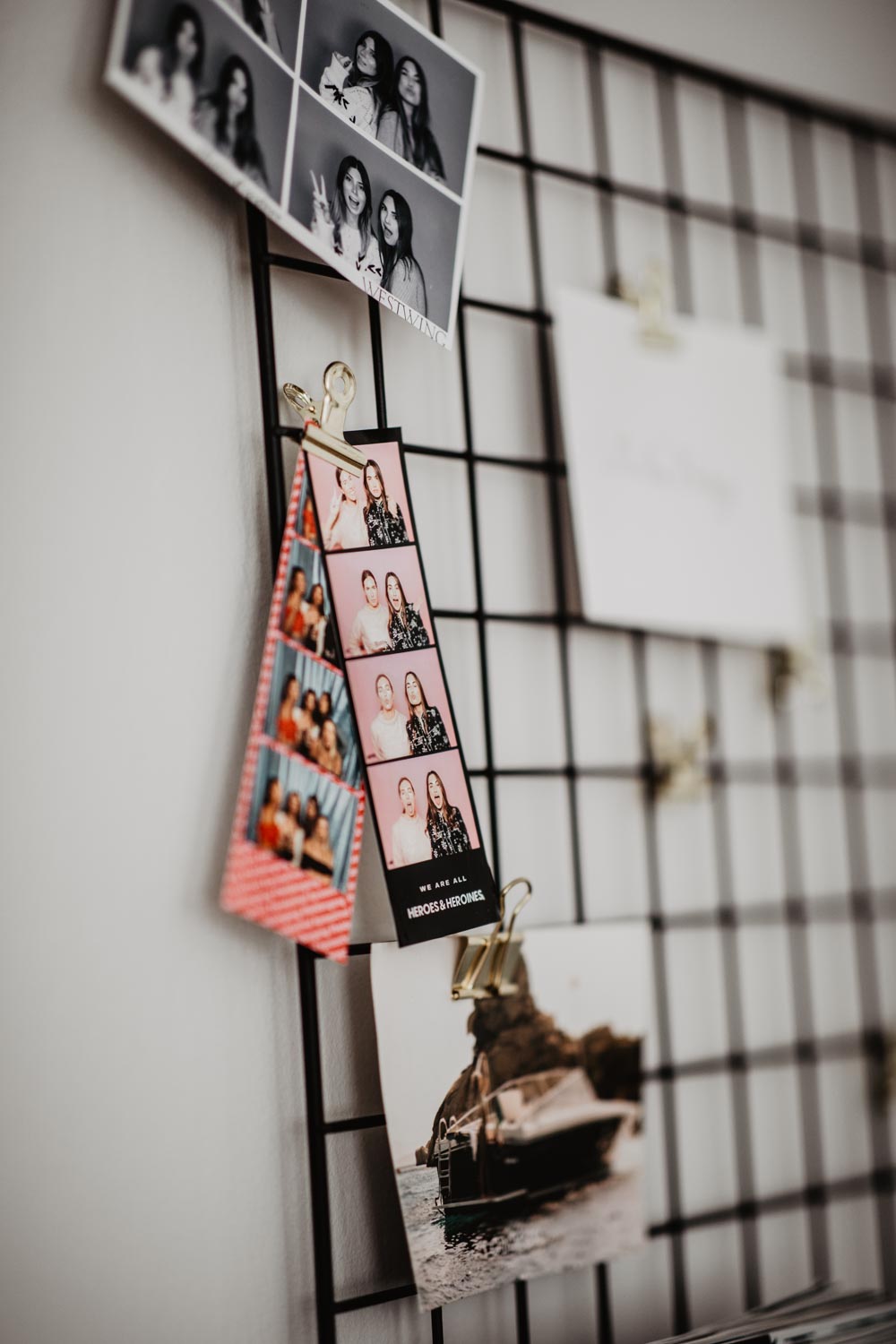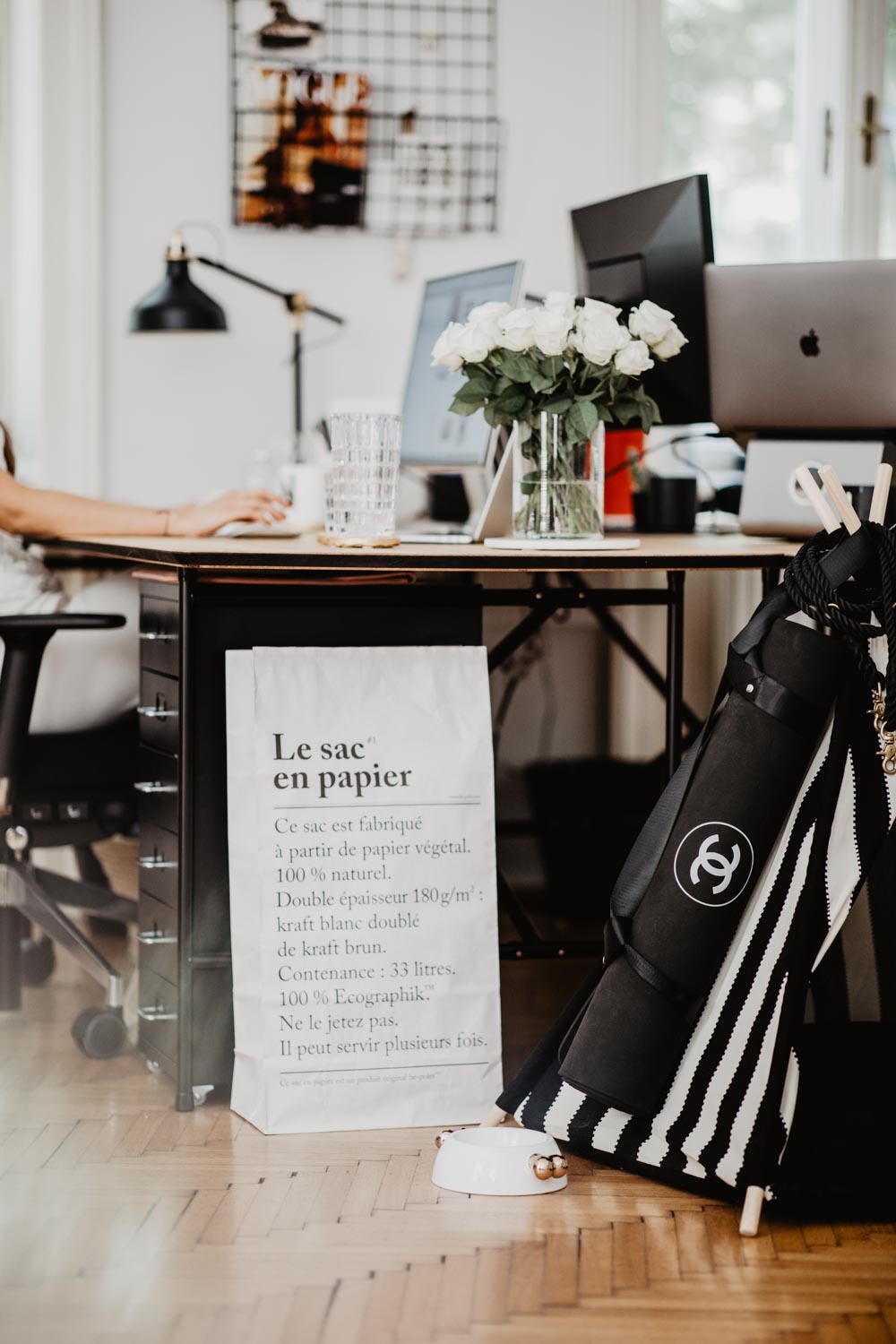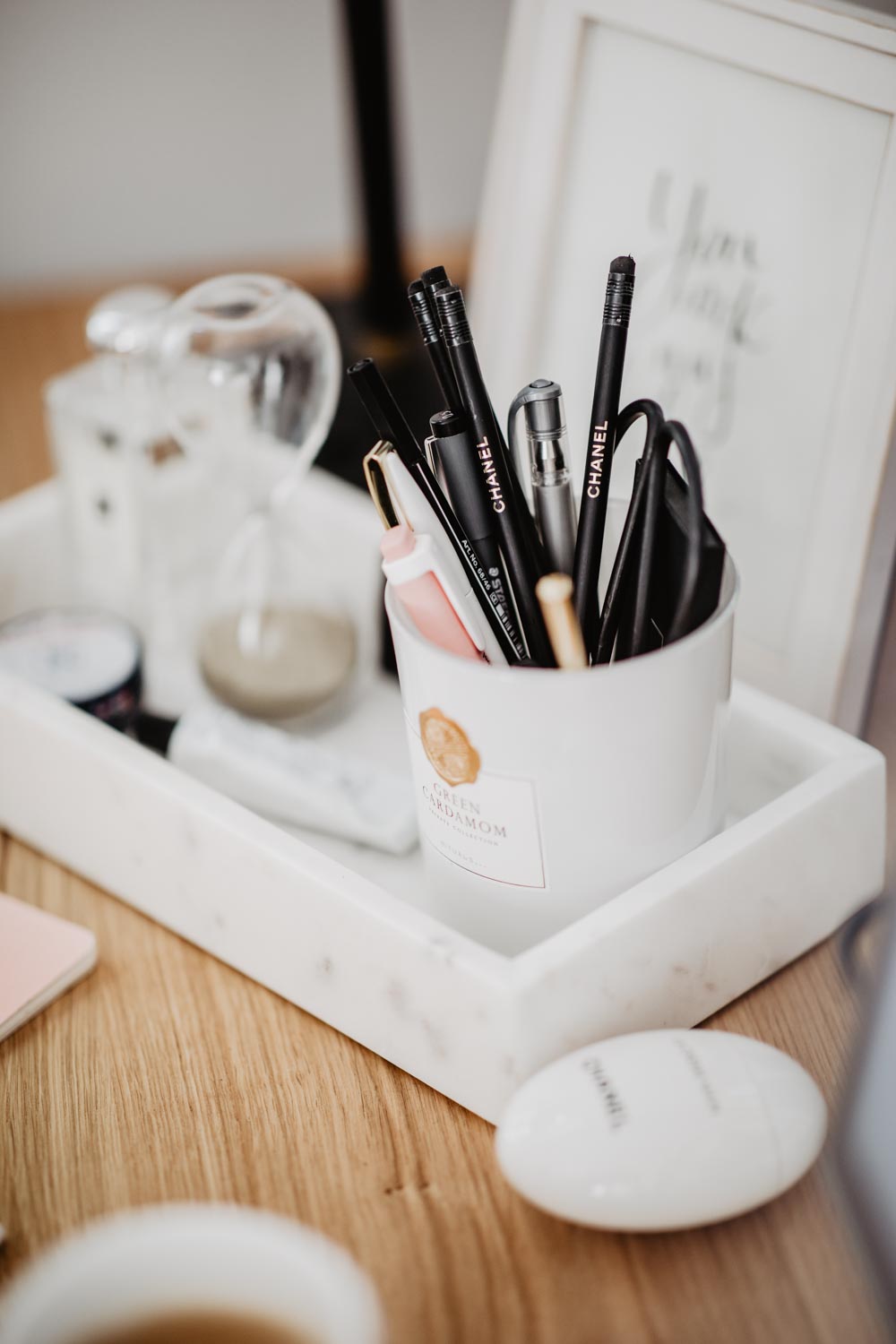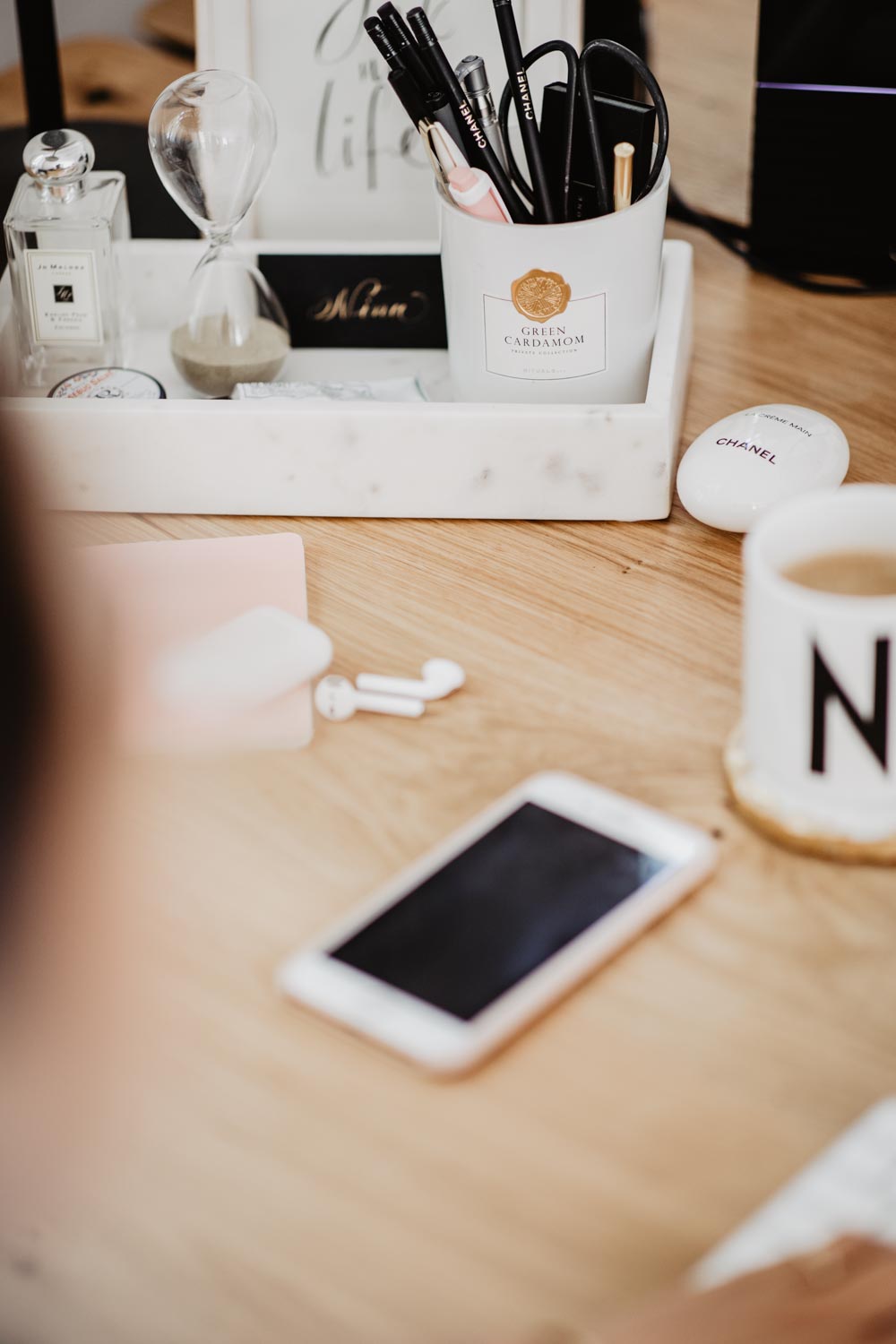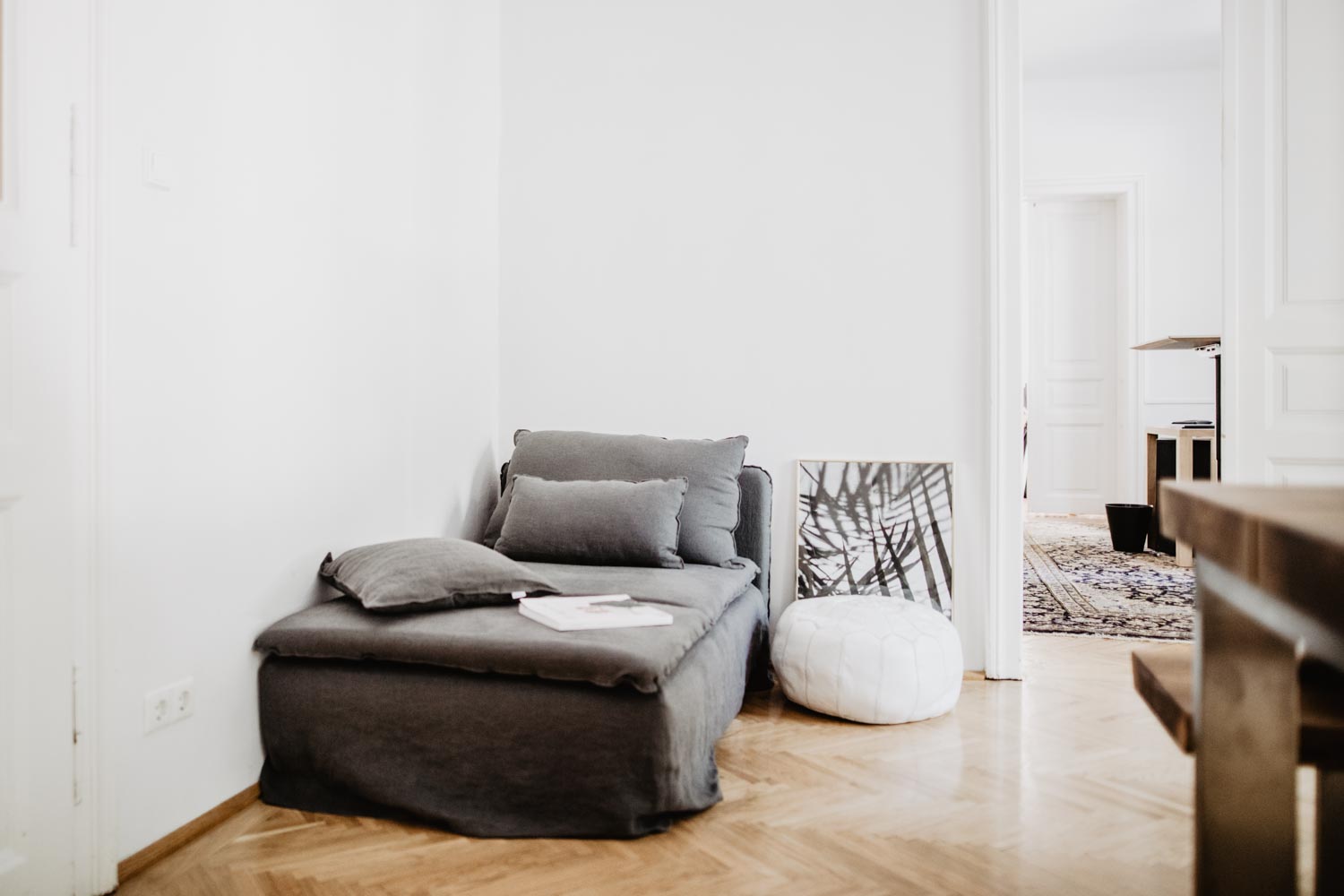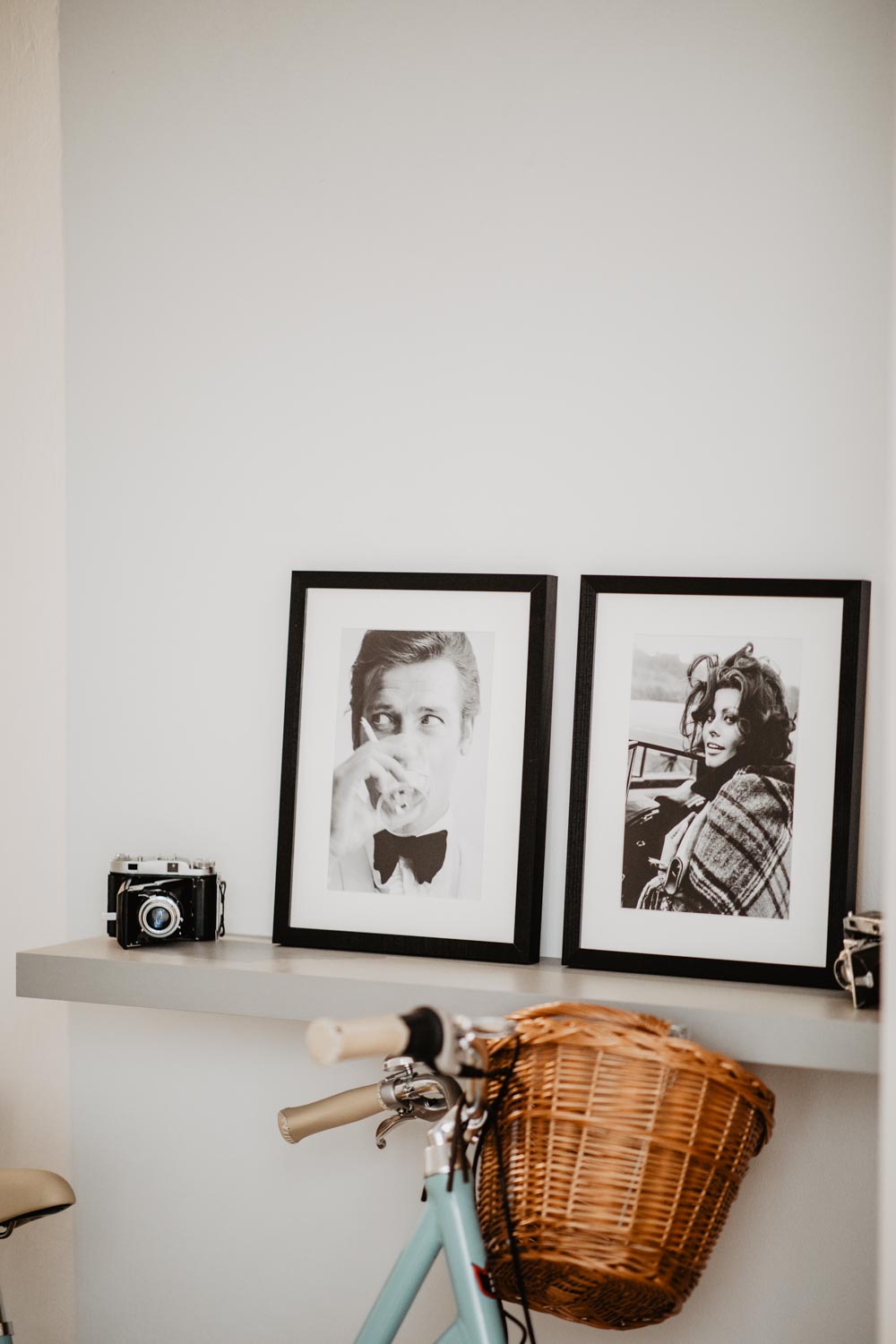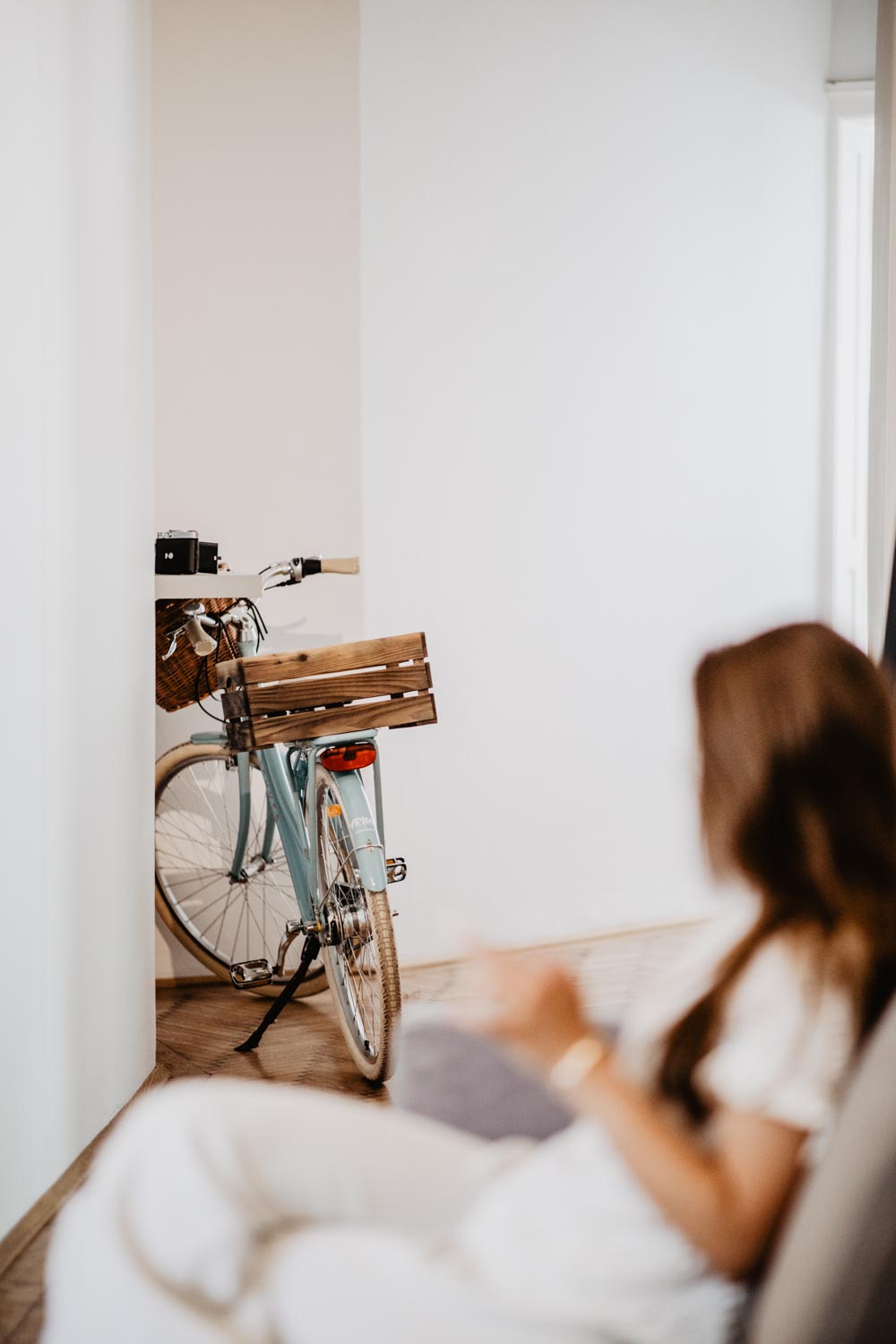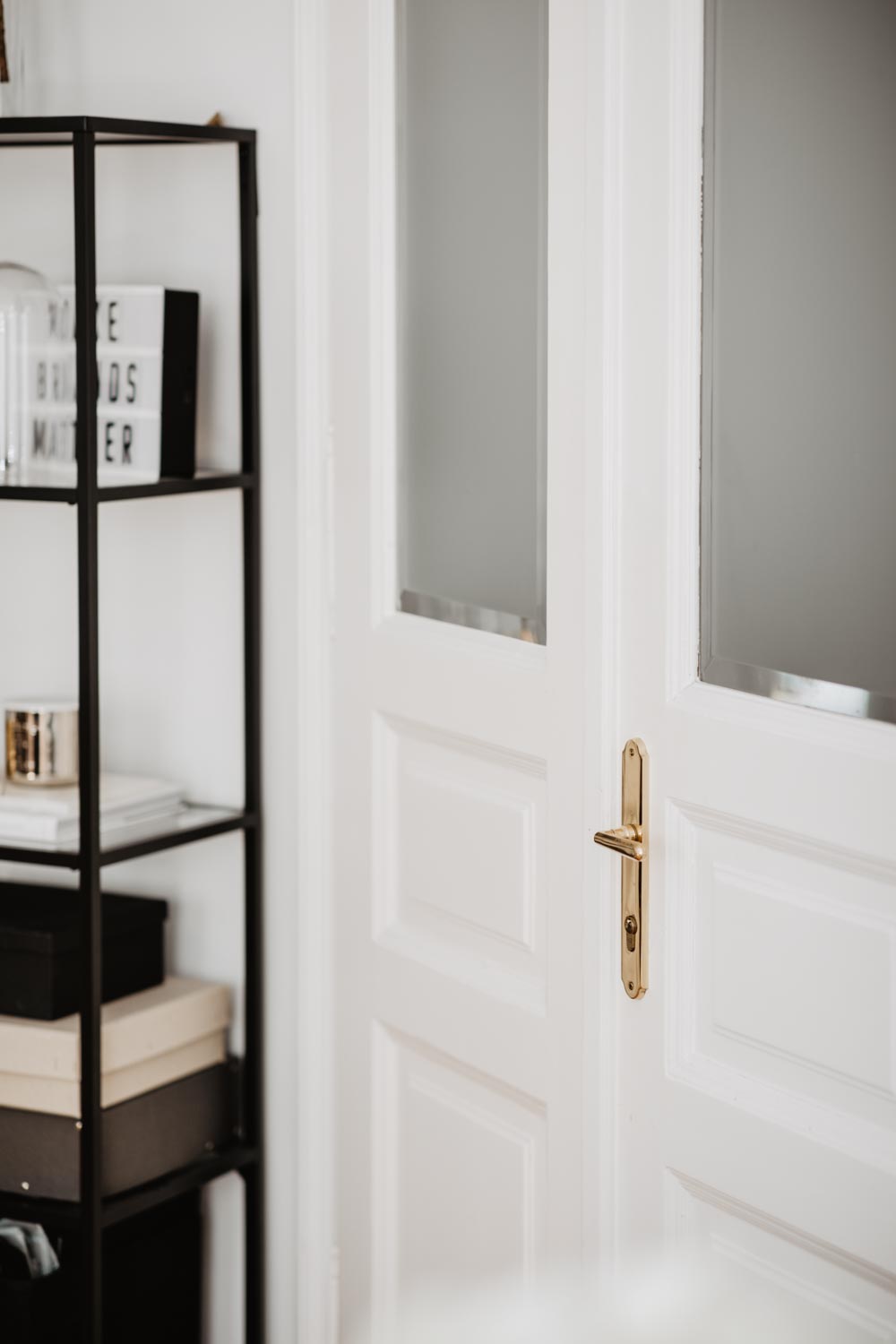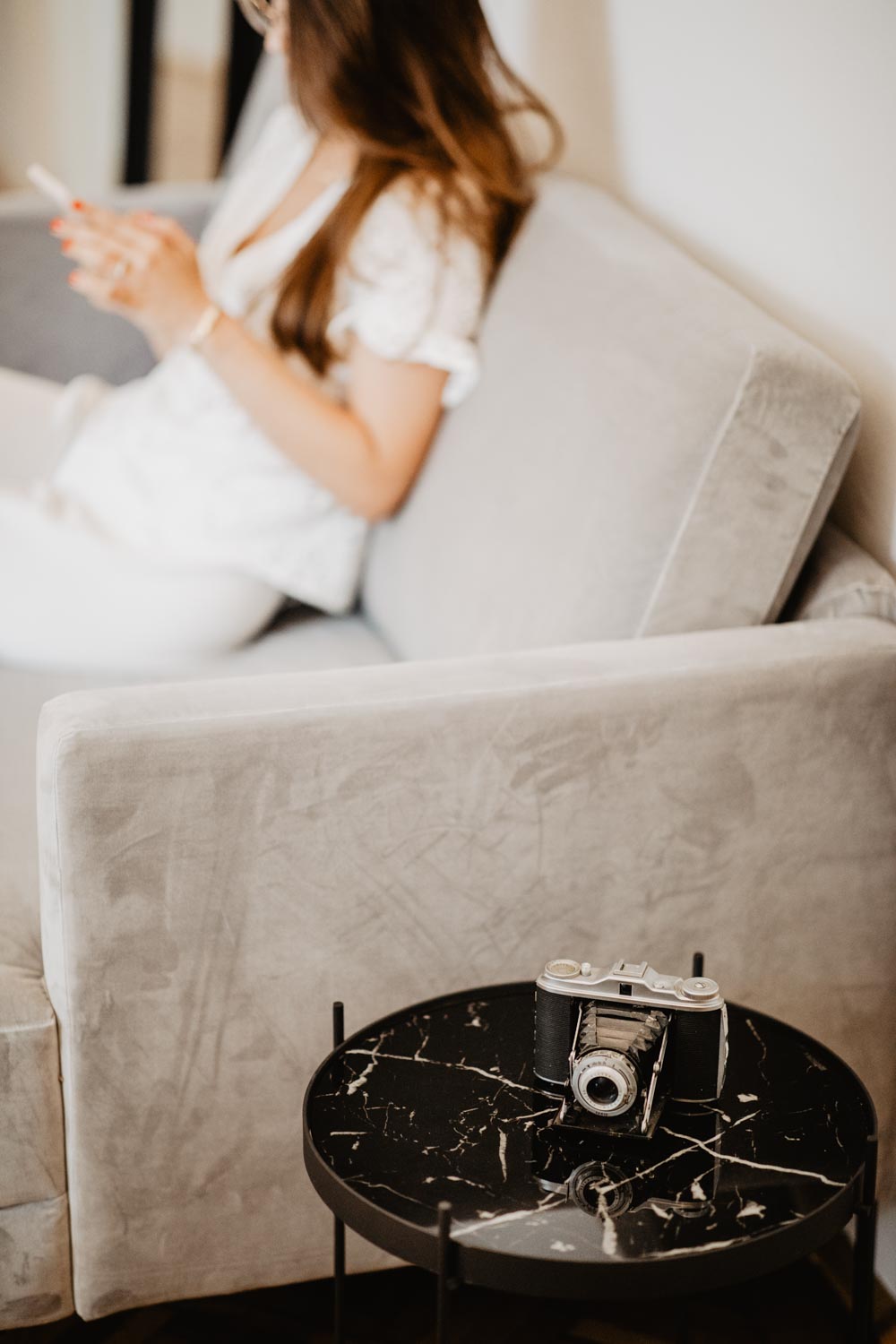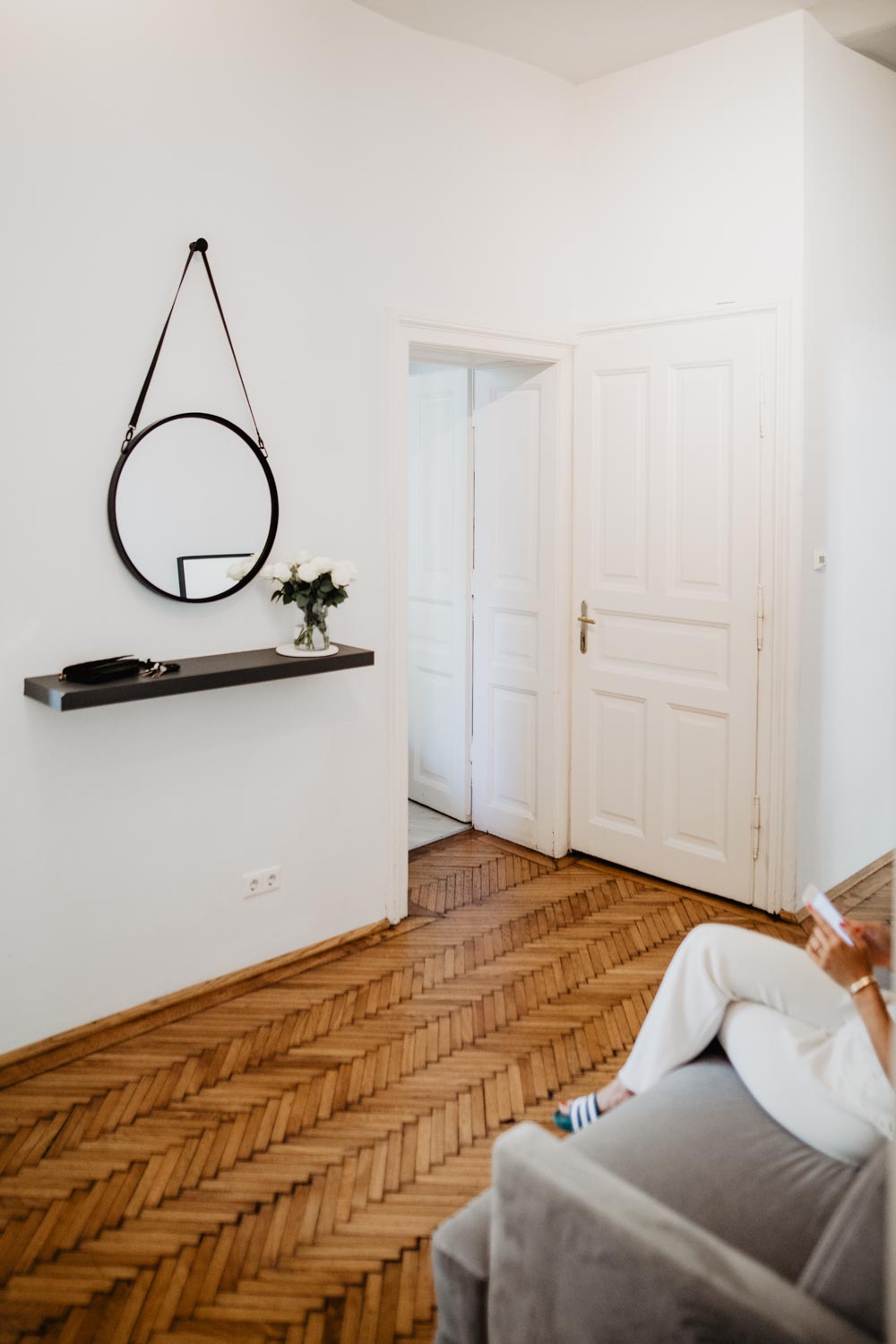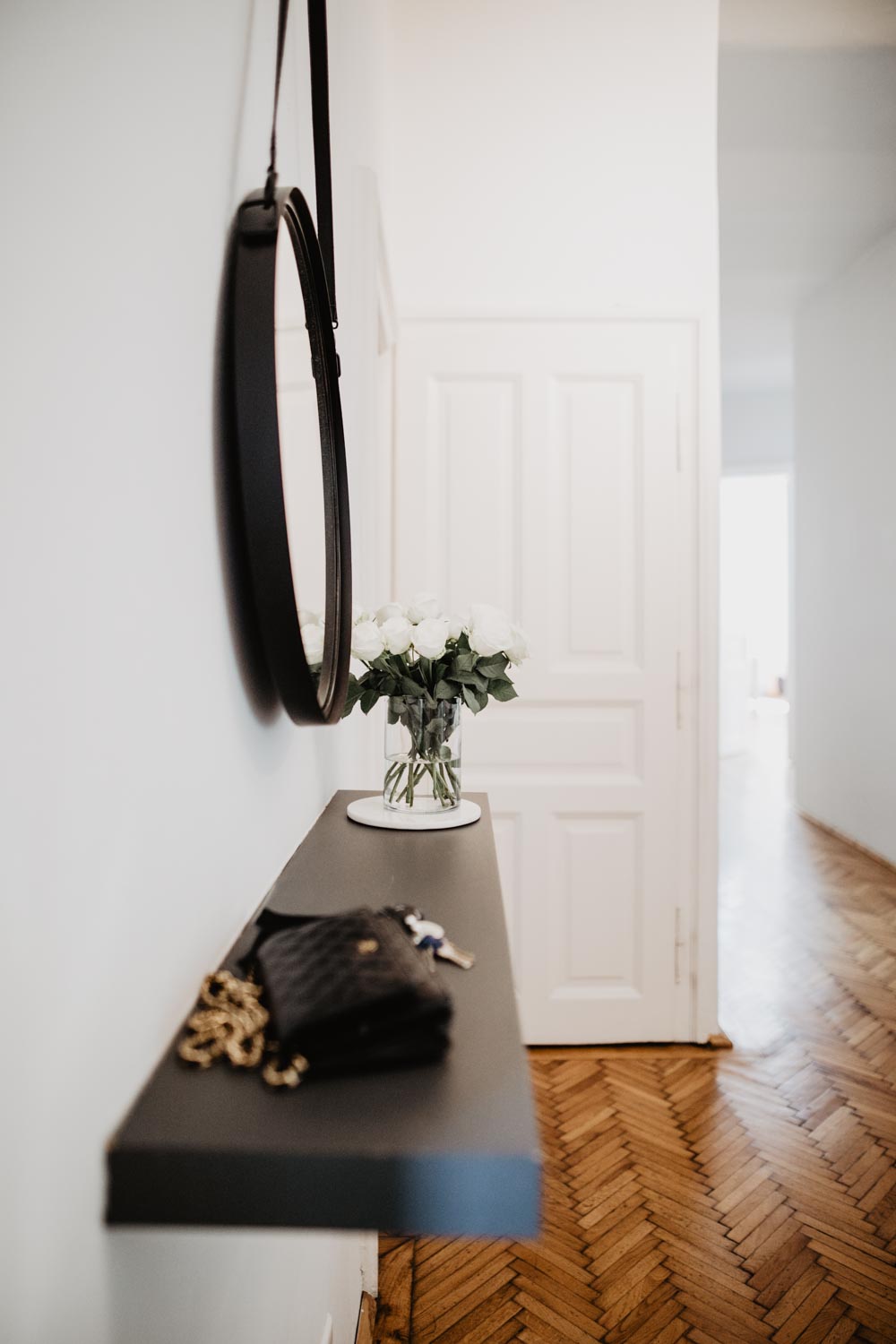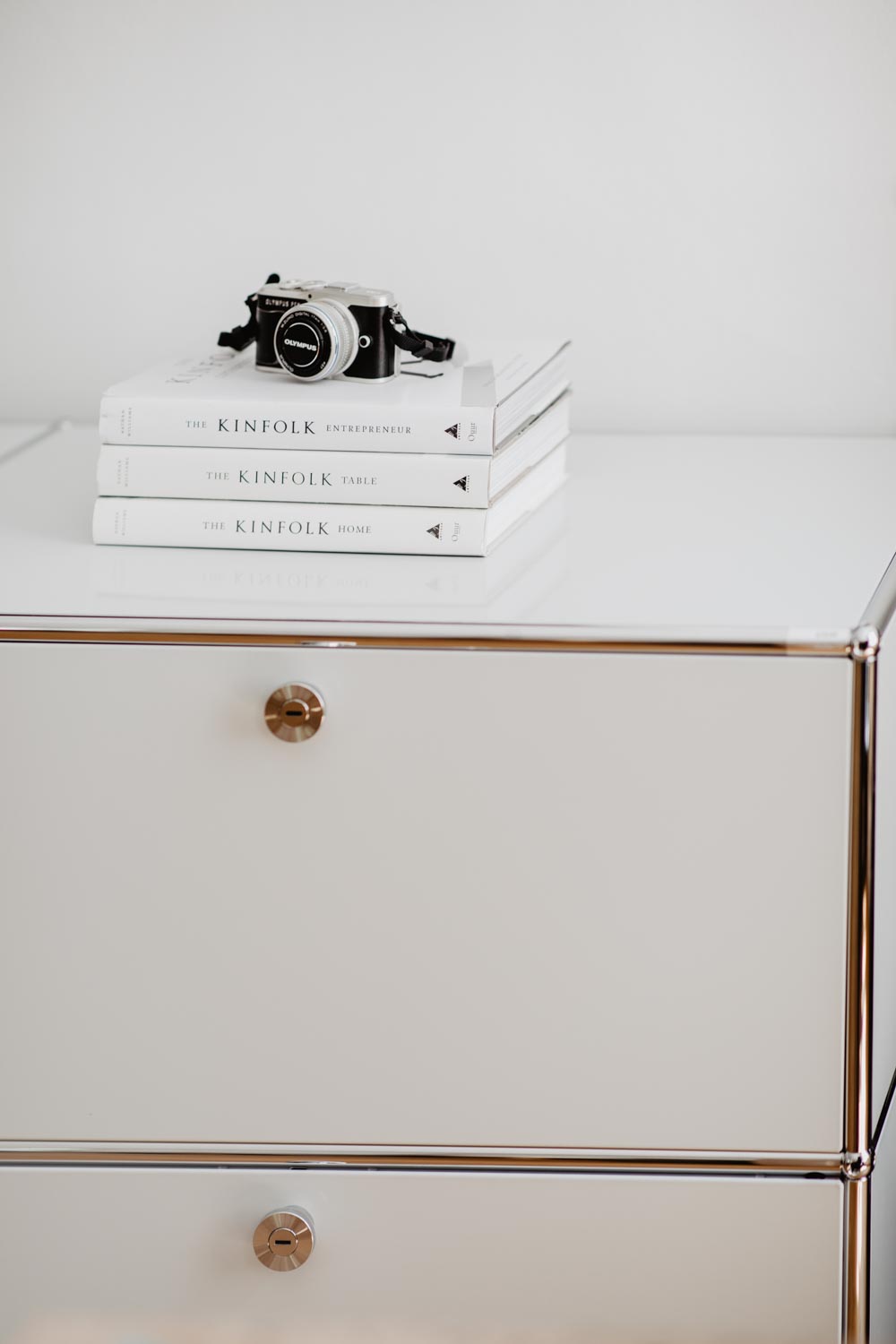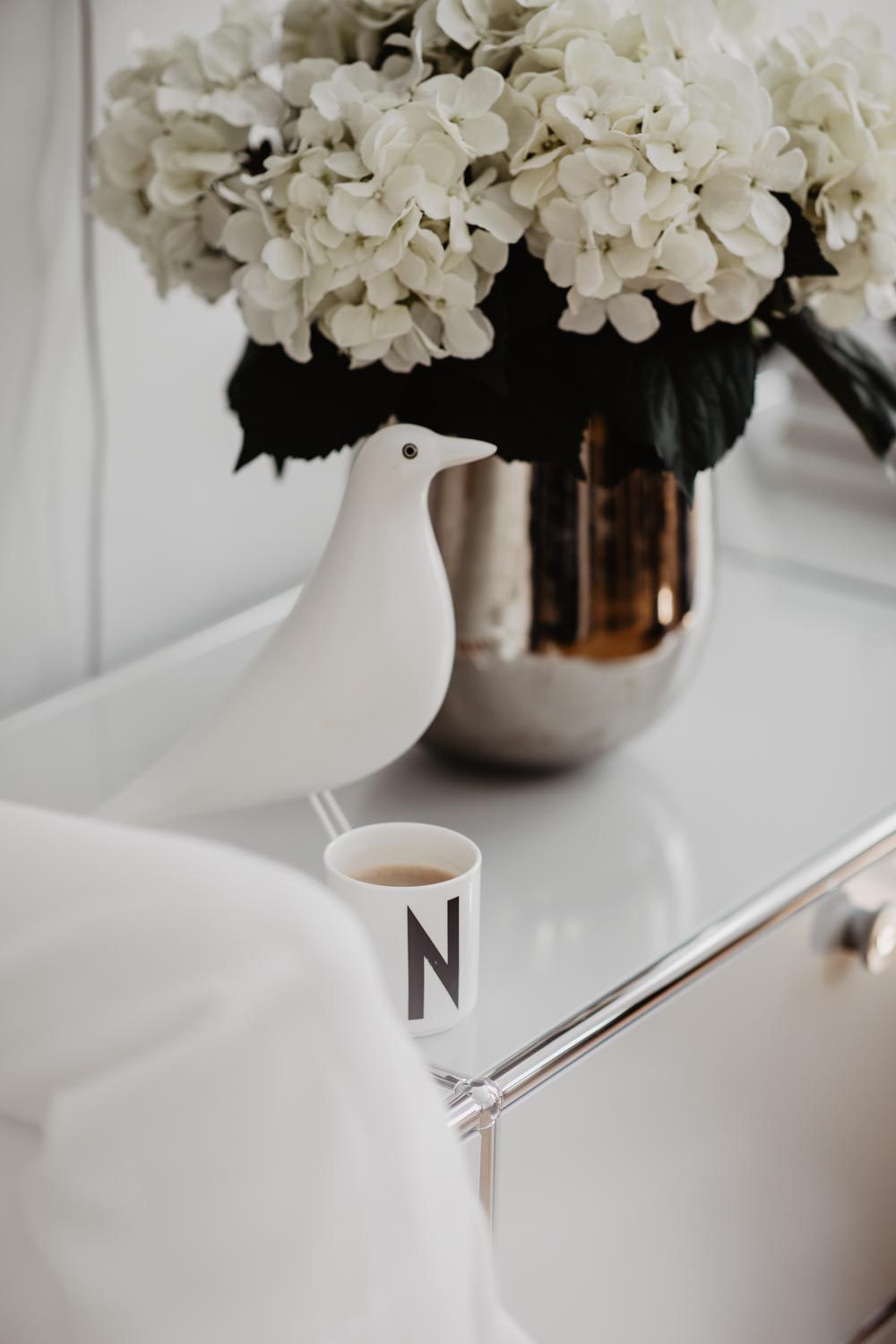 ---
*advertisement with friendly support by Sasmsung, Westwing, USM & BEMZ