Aye Aye, Captain!
When you've spent all your summers on a boat and your Mom had a slight obsession to dress you like a little sailor, you either love or hate the nautical look by the time you're grown up. For some inexplicable reason I'm still madly in love with anything nautical and will probably never get enough of striped t-shirts ever. So when I heard that Lena Hoschek's new Spring / Summer collection is called Ahoy!, I was all ears.  As the name already implies, the Spring & Summer 2017 collection is all about nautical styles. Lots of stripes, lots of maritime symbols, lots of navy, baby blue, red and white, and the typical feminine Lena Hoschek cuts. Ever since I first tried on one of Lena Hoschek's famous Ribbon Skirts a couple of years ago, I totally fell in love with her designs. I love how the clothes she designs bring out a woman's curves and are flattering for every body shape.
As you might have already seen on my Instagram Story last week, I received a surprise package from Lena Hoschek with some of her styles to choose from. My heart skipped a beat when I opened the beautiful packaging and saw all these gorgeous clothes. It was really hard to pick my favorite, but in the end the classic denim dress with the eye catching details on the back stole my heart.  The Southhampton dress, this loose blouse with lace details and the Skipper dress with little shrimps on it were love on first sight to me as well. If you're just a tiny bit into the nautical style, you'll for sure love this collection!
The dress I picked is called the Yacht dress, so I guess the only thing that's left to do for me is to find a yacht I could wear it on. Just kidding, but if you happen to know someone who knows someone… you know, let me know. 😉
By the way, if you'd like to peek into Lena's atelier, make sure to watch this video in which she's talking about her morning routine with Nespresso.
Anchors aweigh! The 2017 Spring/Summer collection takes us to the Baltic Sea coast. With romantically playful and familiar feminine designs, Lena Hoschek delivers a fresh sea breeze with her maritime looks, even in the heart of the city.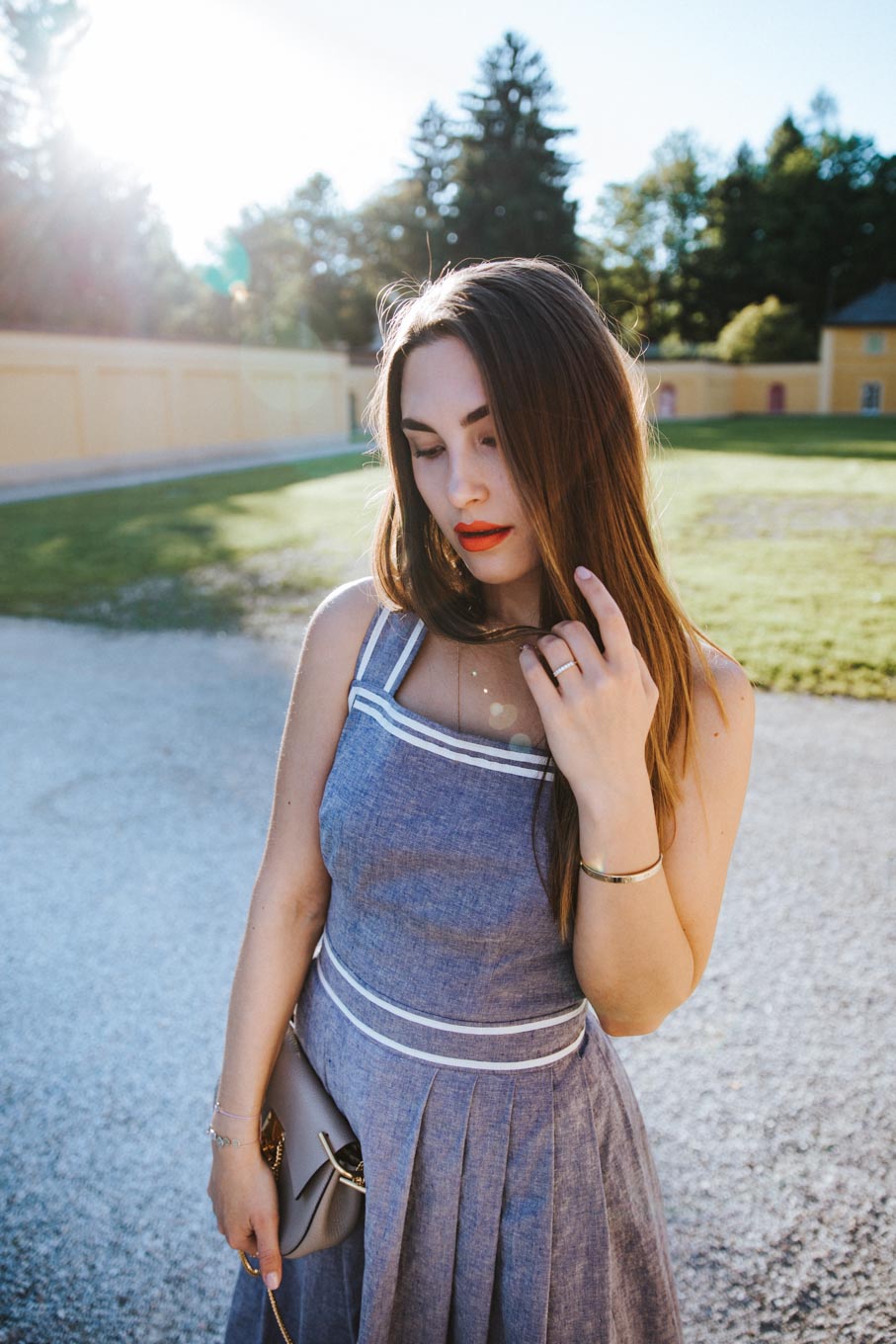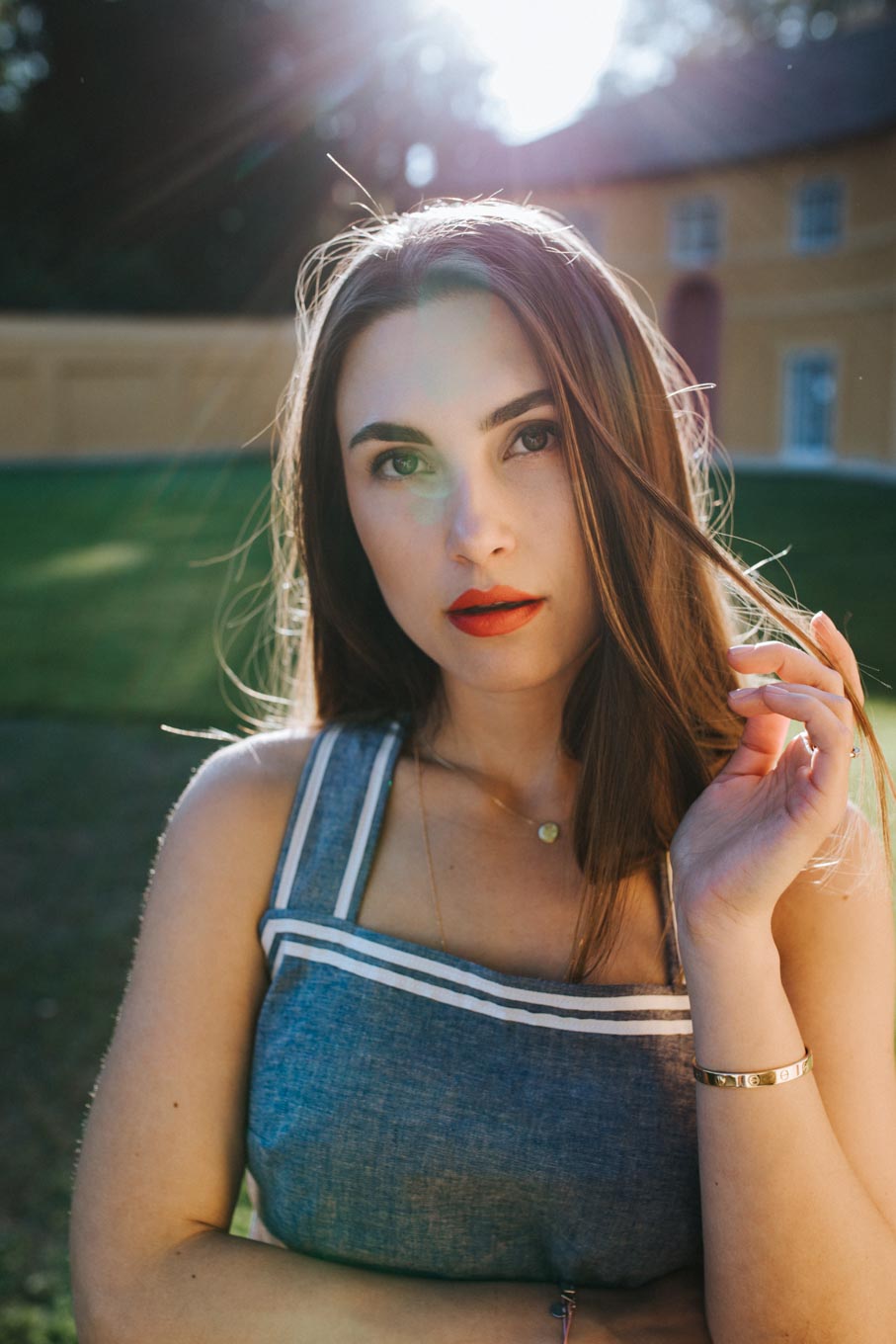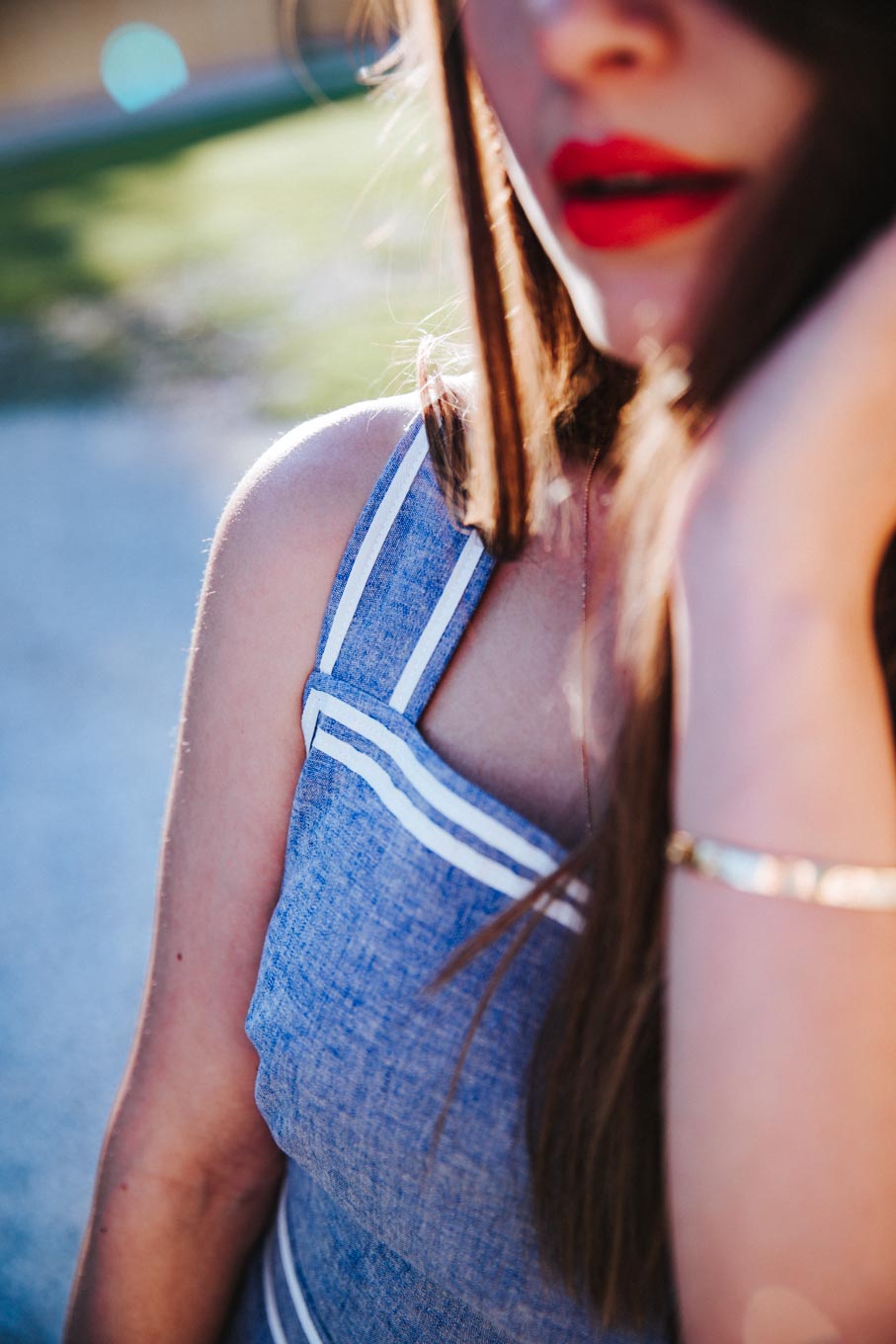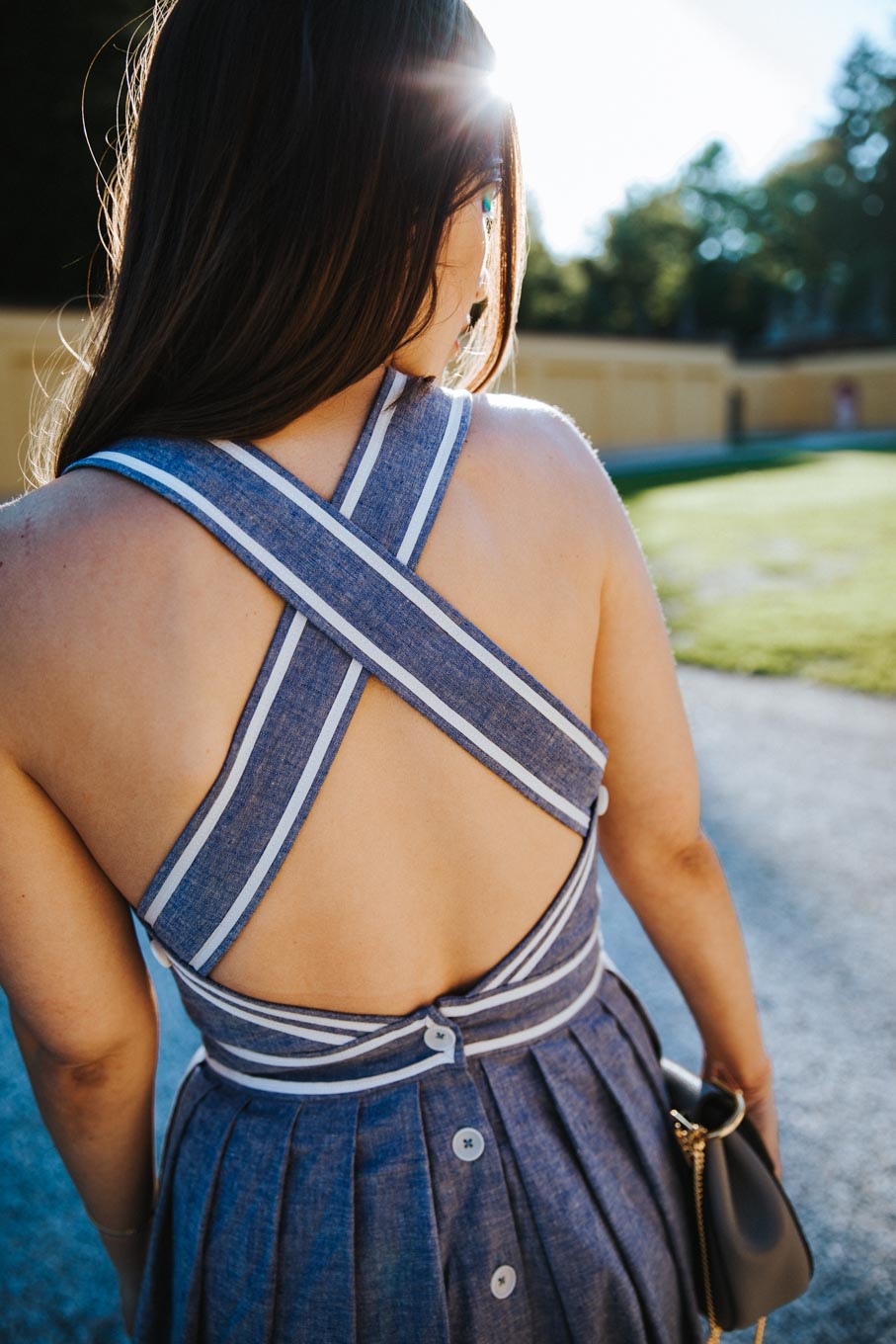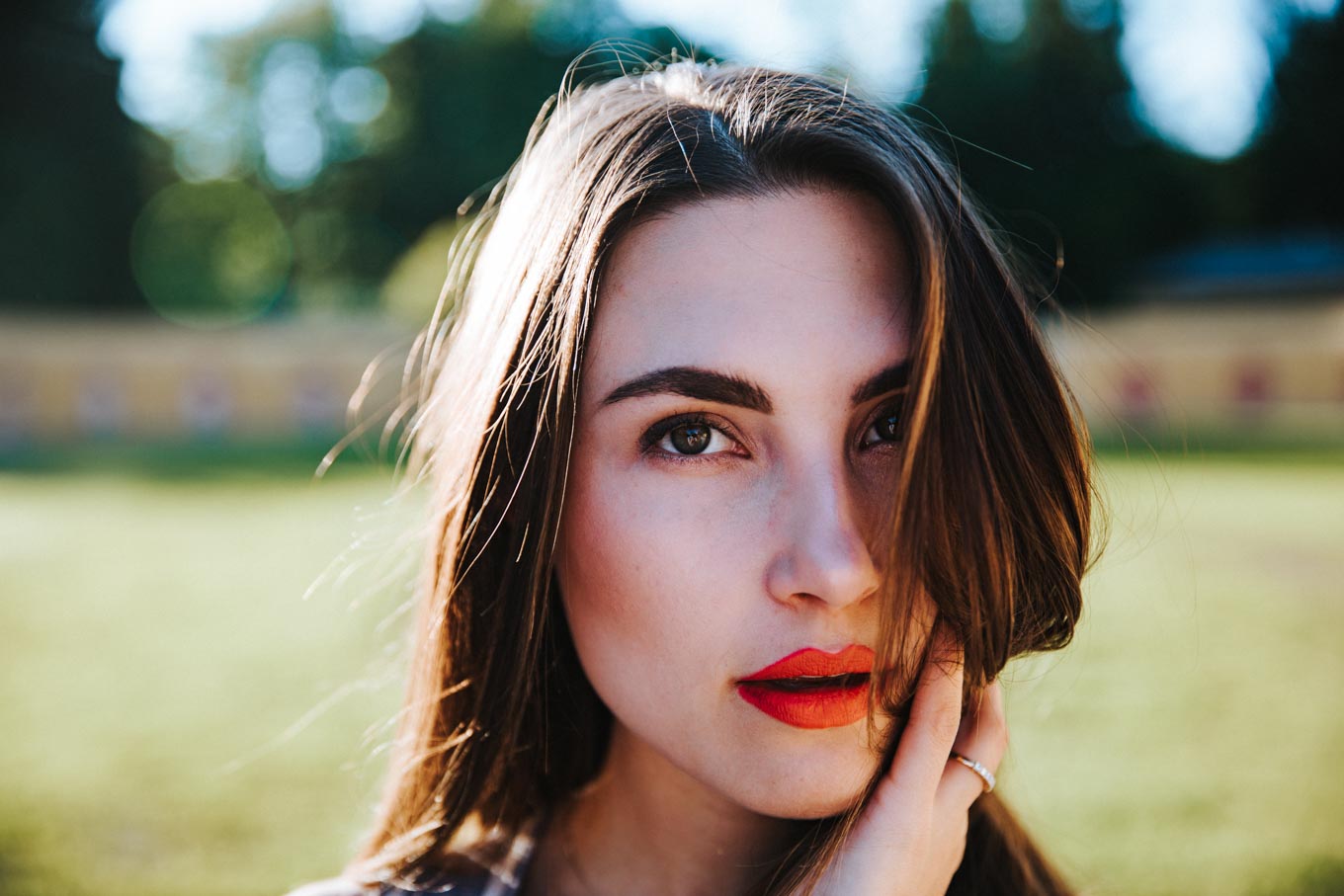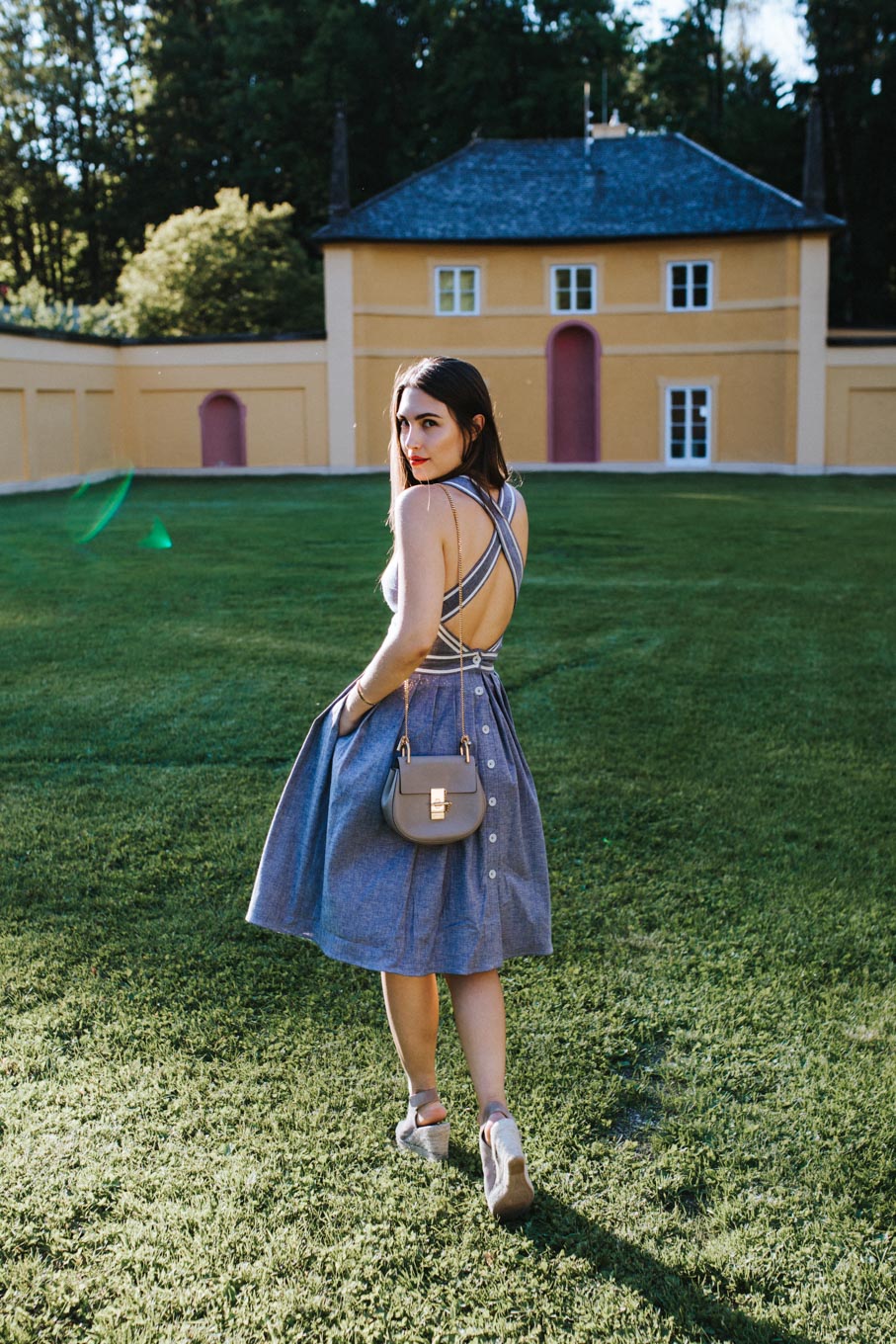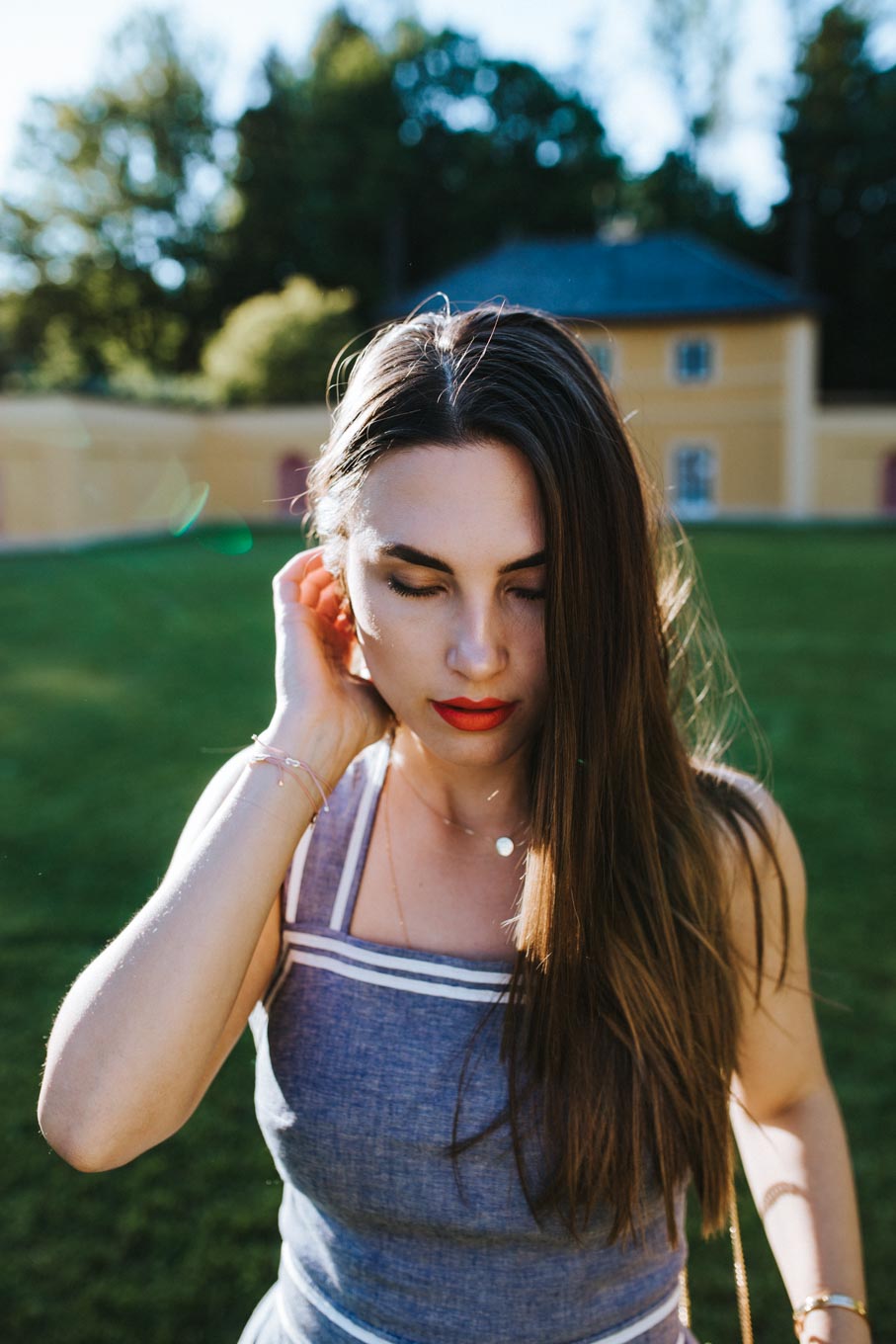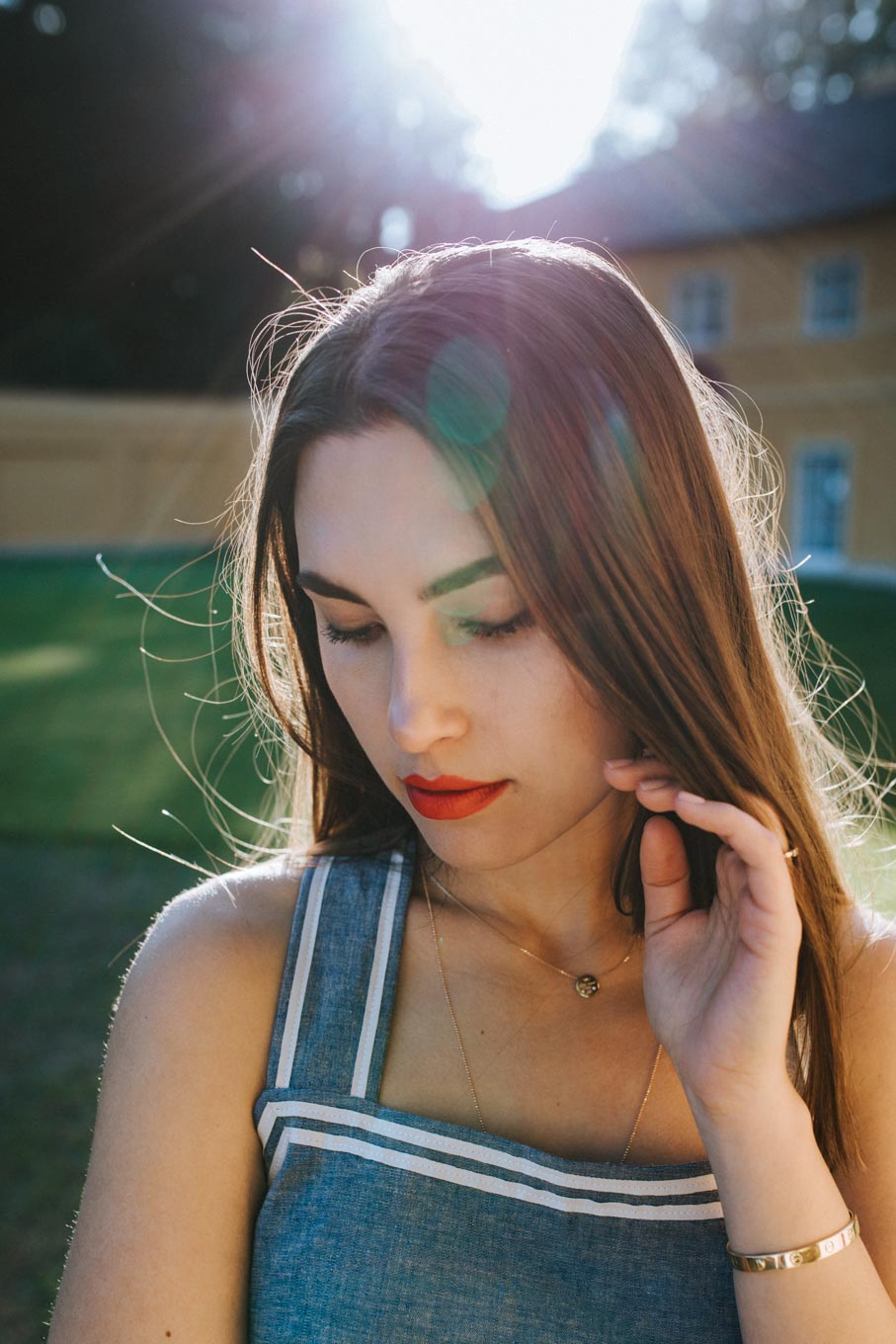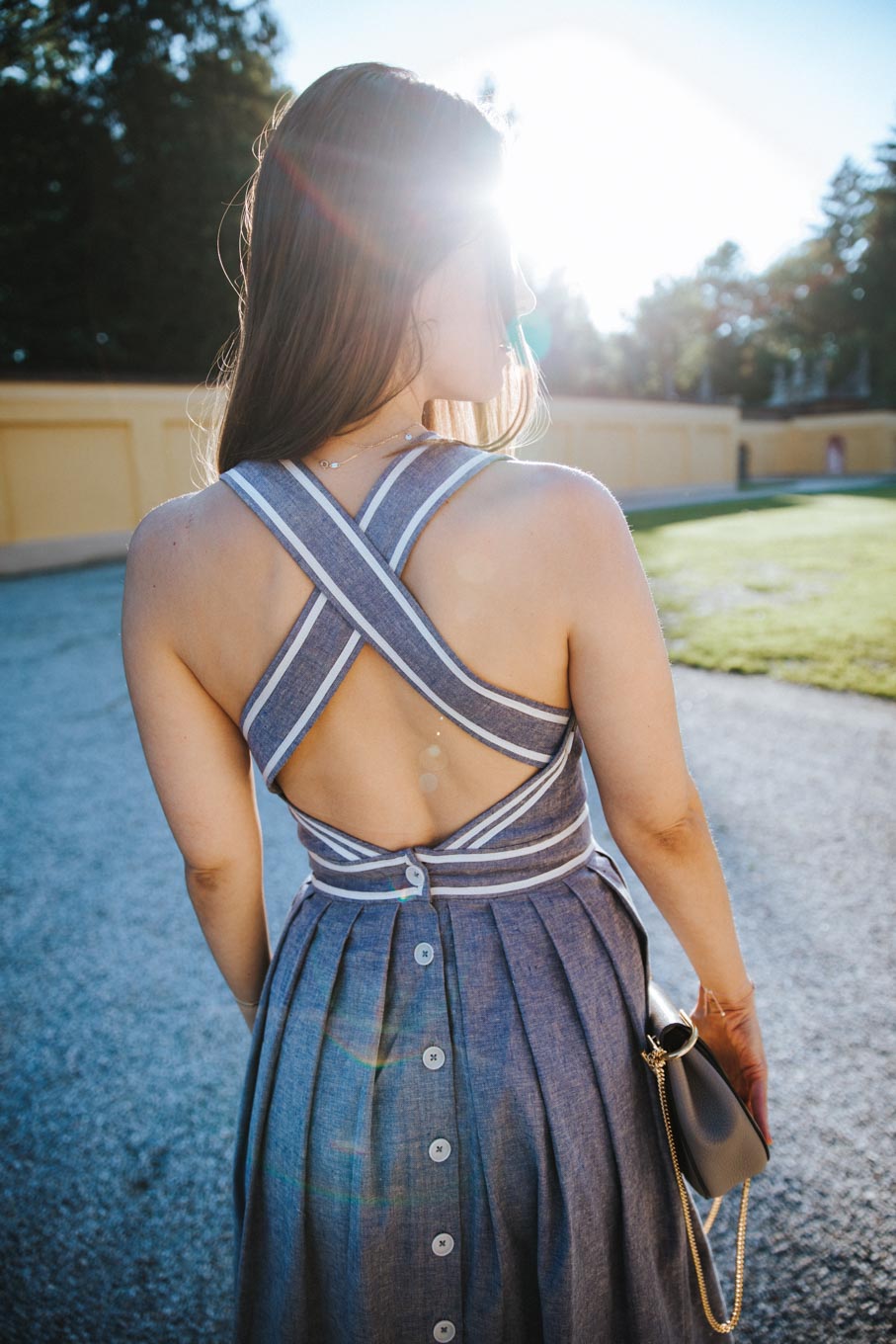 ---
* special thanks to Lena Hoschek for sending me this beautiful dress.