The Black Turtleneck
After almost breaking Instagram on Halloween with my interpretation of the Sugar Skull, I briefly thought about ending my "social media existence" and go into early retirement, because I've probably reached the peak of my career (just kidding, but seriously, what happened to that photo!?).
Of course quitting is not an option, I'm having way too much fun right here at the moment. You're not going to get rid of me that quickly. Hence, I'm back with a new outfit post which I'd like to dedicate to black turtlenecks.
There's hardly any other winter staple that makes an appearance year after year like black turtlenecks do. If you're looking for a tight hug at the right place and the right time, something that keeps you warm and snuggles you… (No, I'm not talking about a lover.) I'm talking about the next best thing though: A black tight turtleneck jumper. You won't regret buying one, trust me. It looks hot, it loves your body, flaunts your body, it's very versatile and it keeps you warm on the coldest days. It's the one item you should instantly get if you don't own it yet, and it works for women and men equally effective regardless of style, age or season (think Brad Pitt and George Clooney, just to name a few). It simply is the perfect piece.
A selection of my favorite black turtlenecks:

For a stroll and coffee date in the city I wore the black turtleneck with my favorite high waisted jeans and a faux fur jacket. I know it might sound a little basic, but with the right accessories you have yourself a comfortable, yet chic and winning look.
Paired with heels and some fancy accessories, black turtlenecks make the perfect piece for a night out, too. Throw over a cute blazer, add your glasses and a high ponytail or topknot, and you'll look like a tough girlboss instantly. You see, the possibilities are endless.
Perhaps, there's only one item I'd never pair with a tight turtleneck: Leggings. Maybe leather leggings could be an acceptable option, but try to avoid cotton leggings. Pairing them with a tight turtleneck is like mistaking an ordinary day for Halloween. Because, Catwoman alert (meow).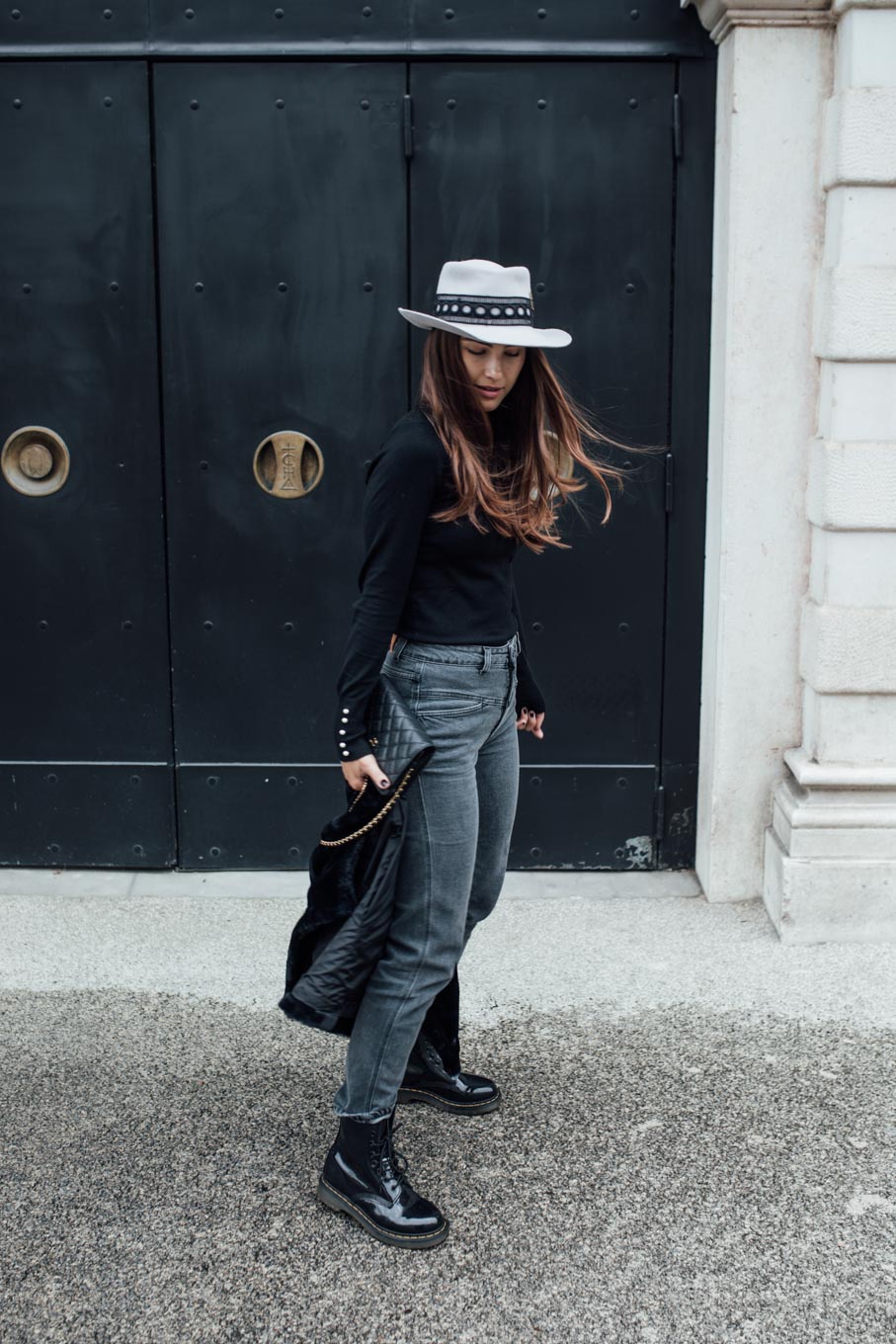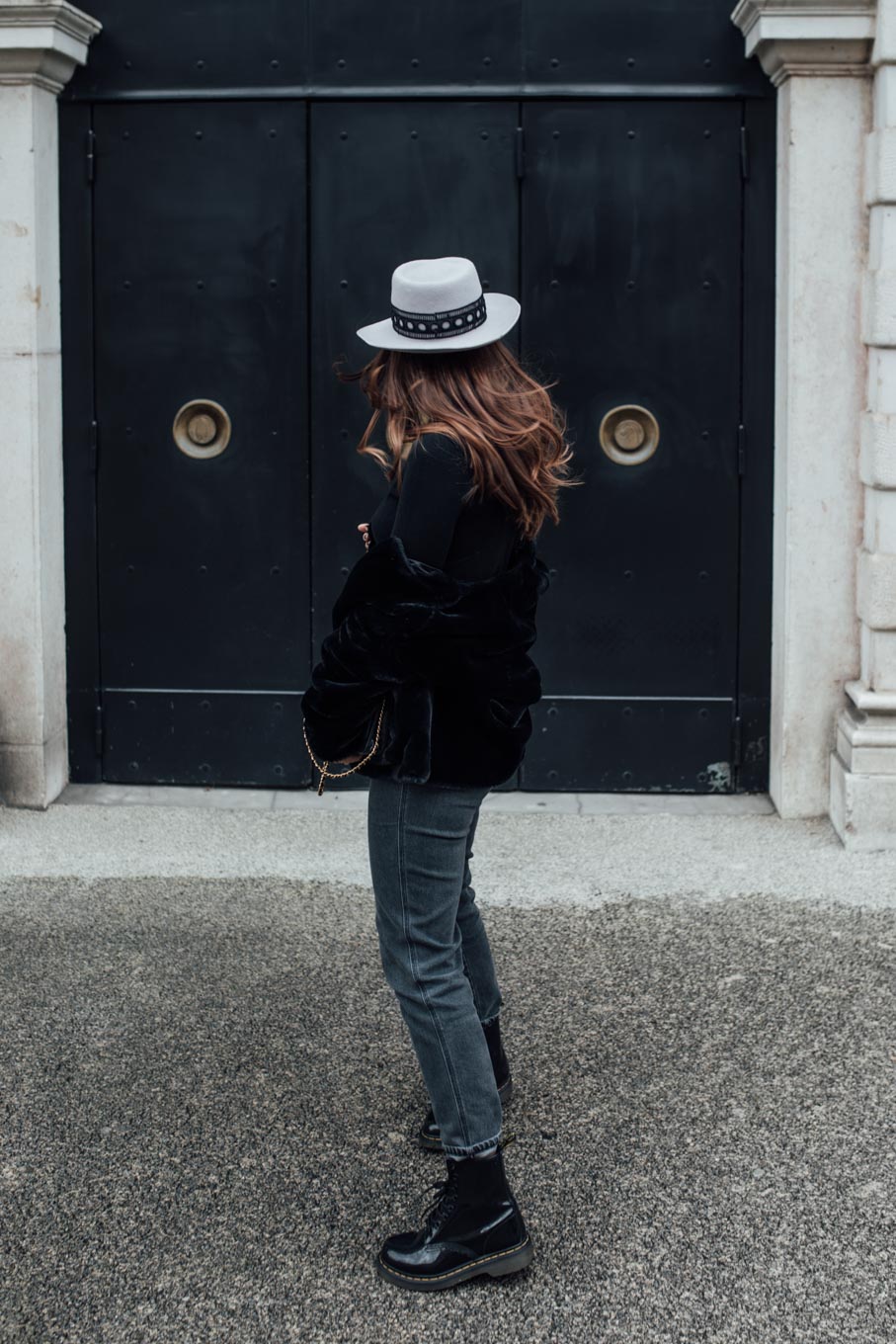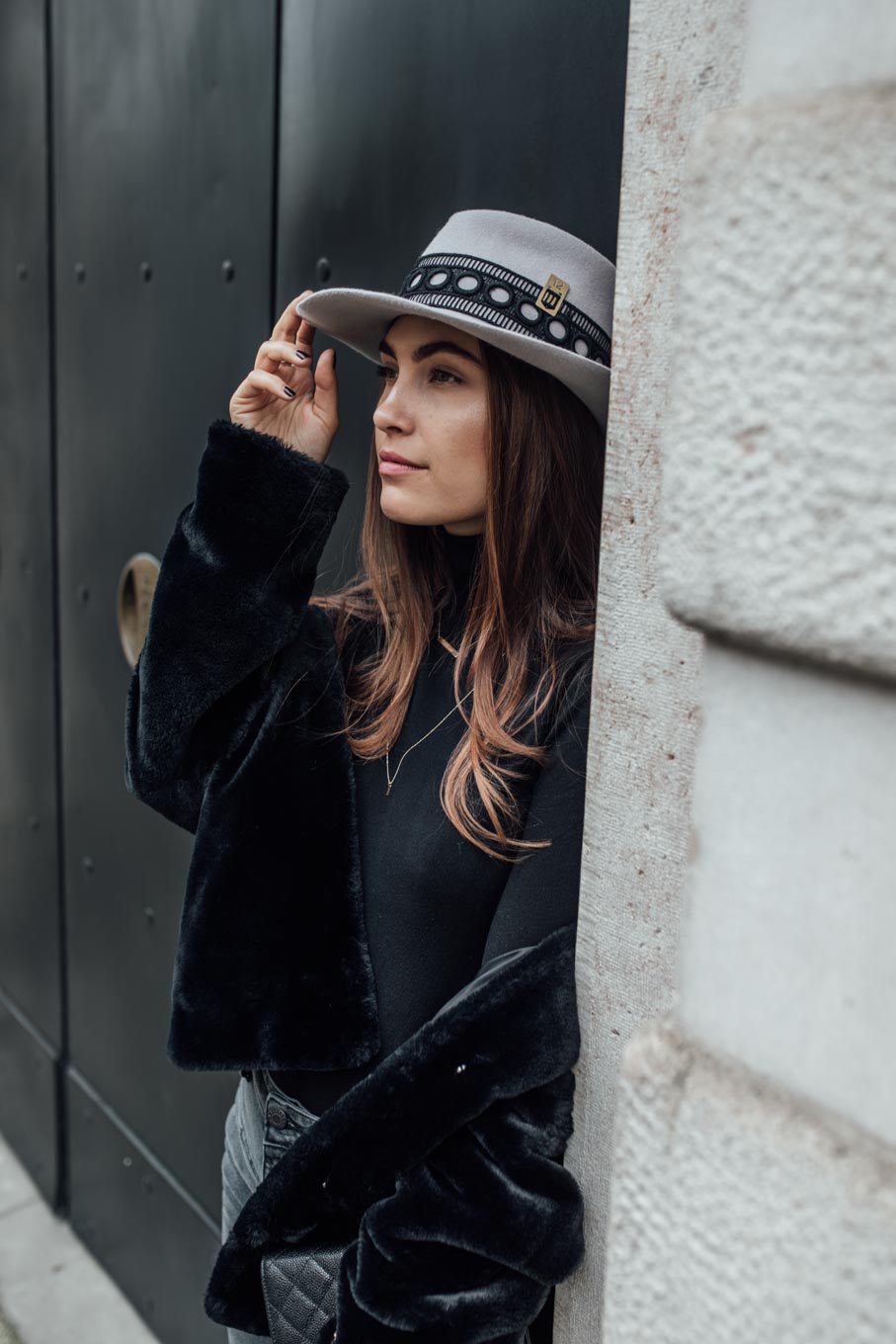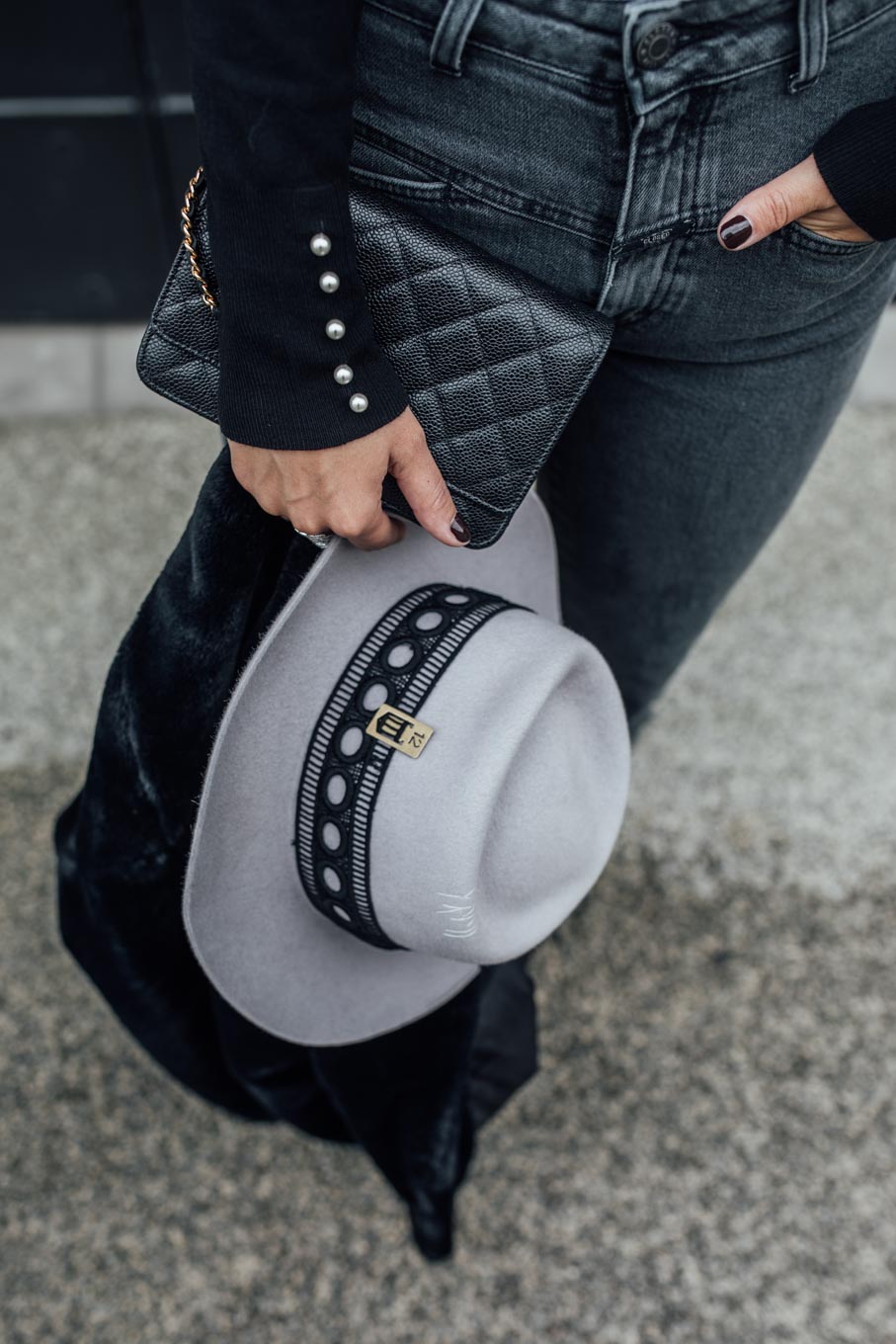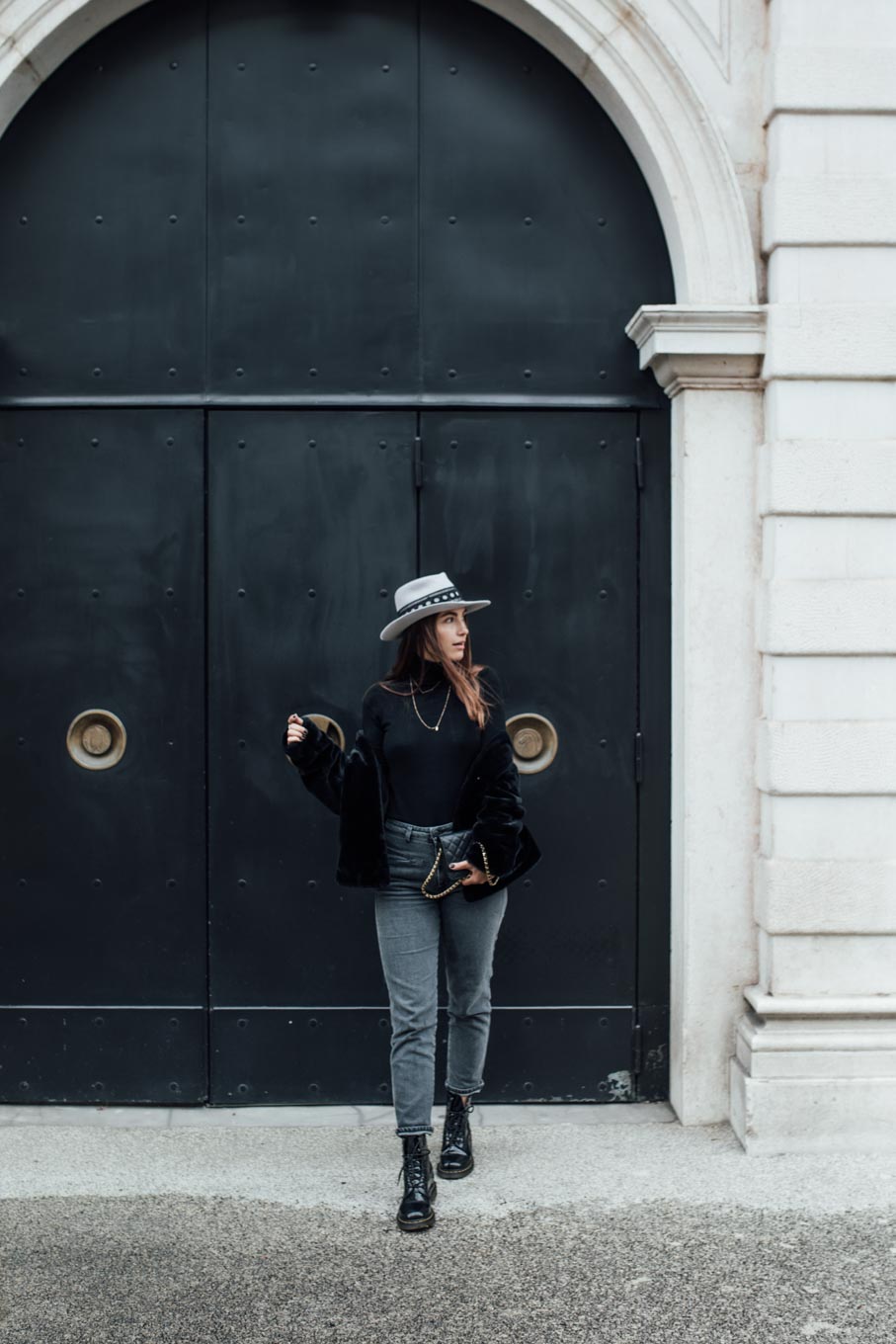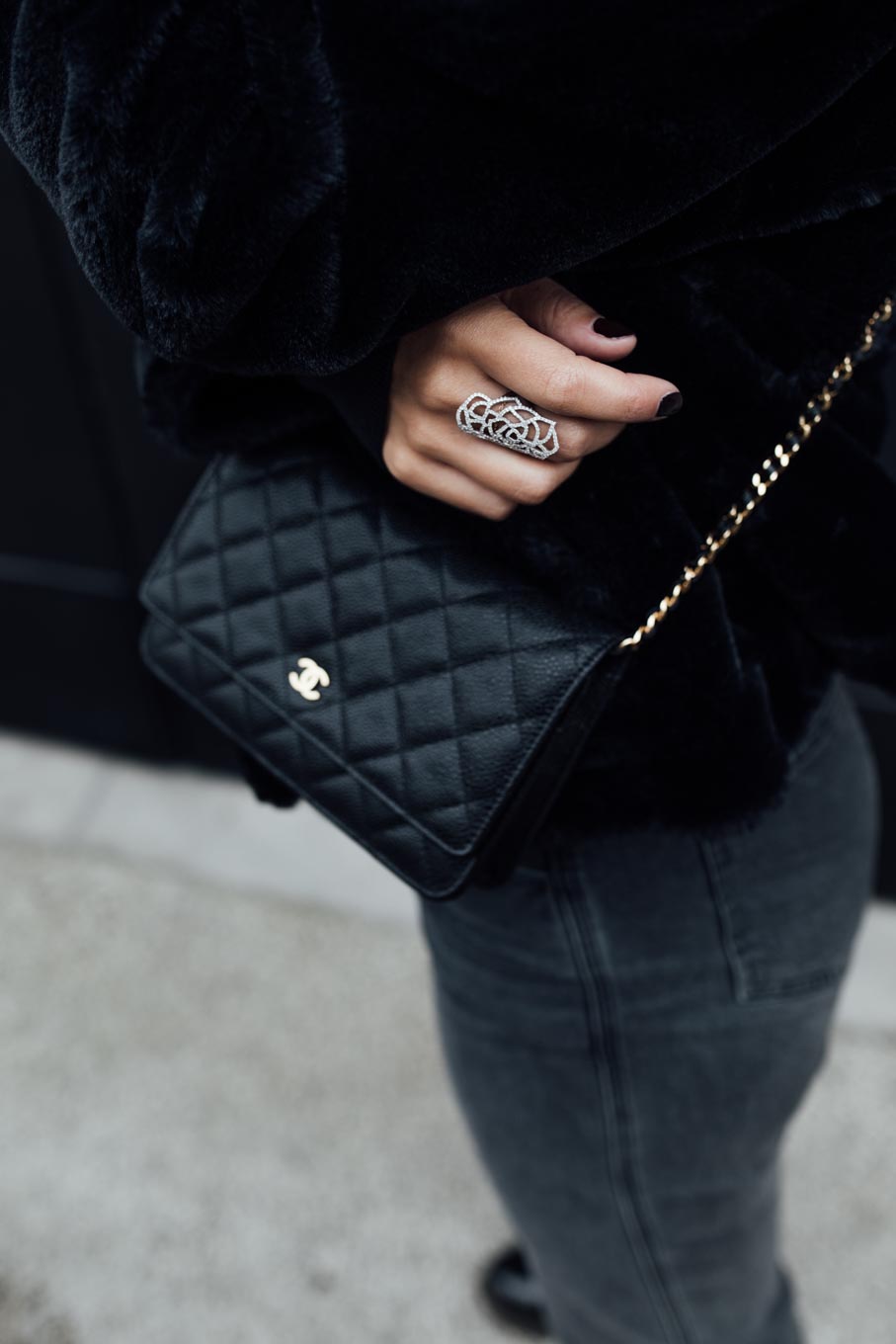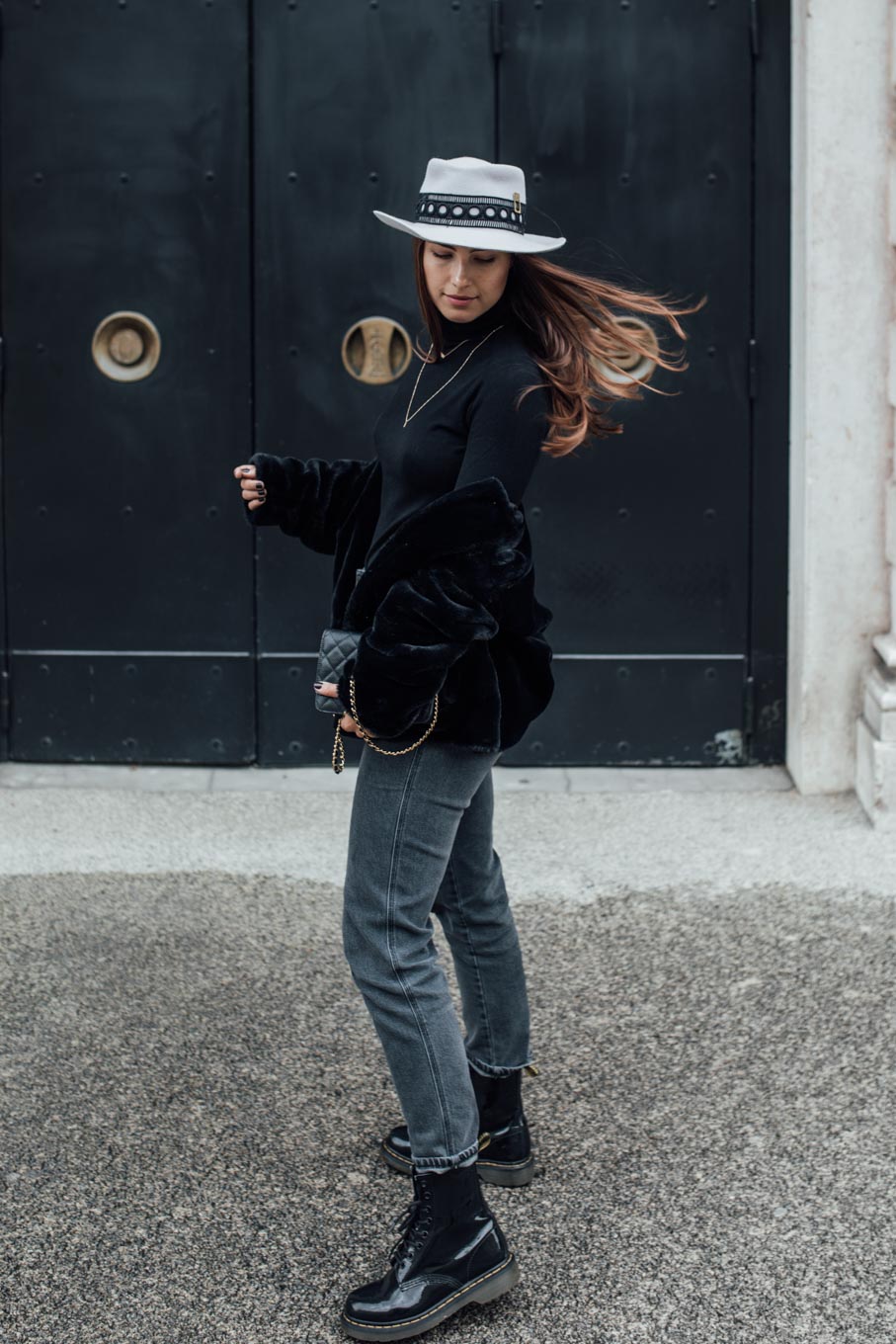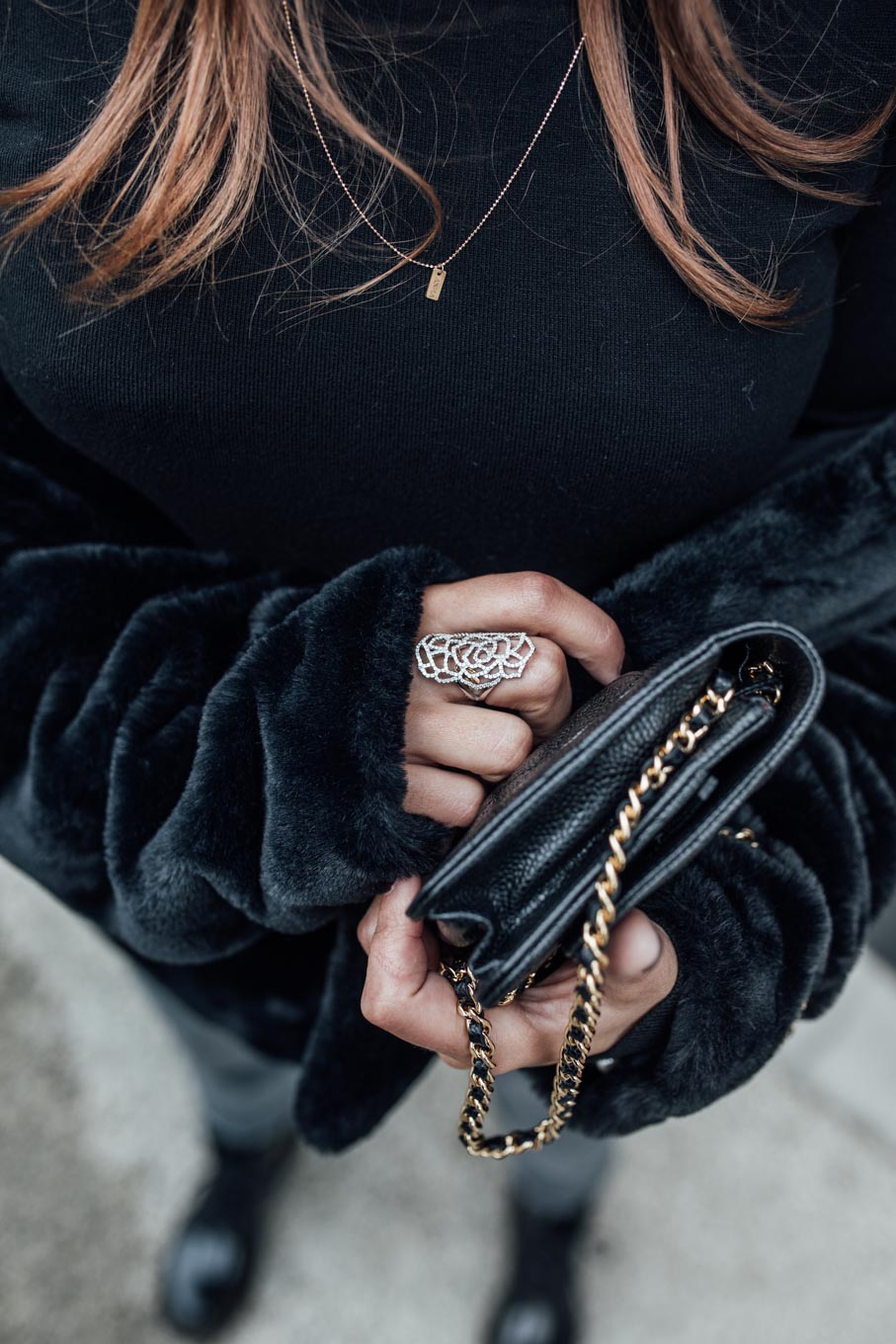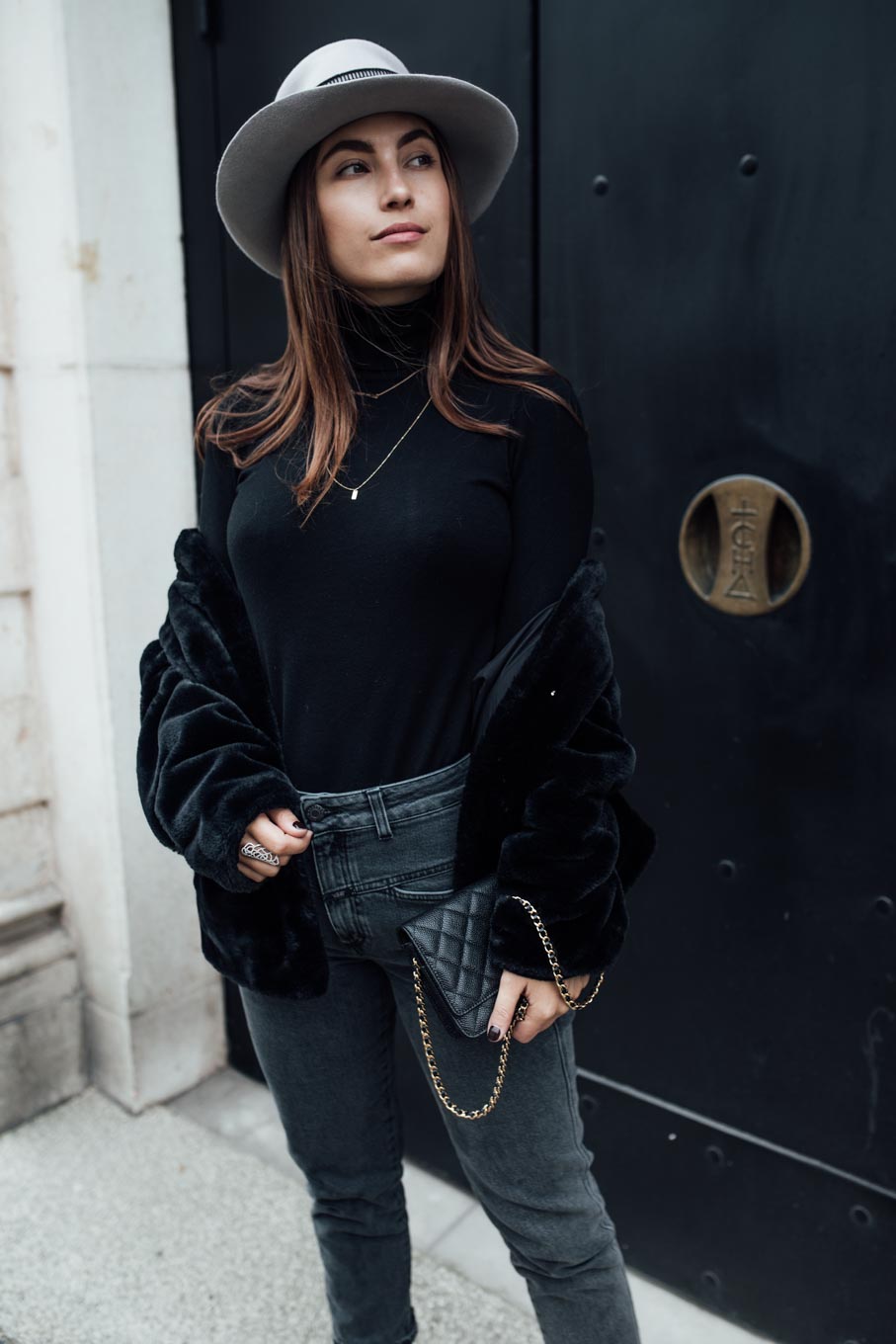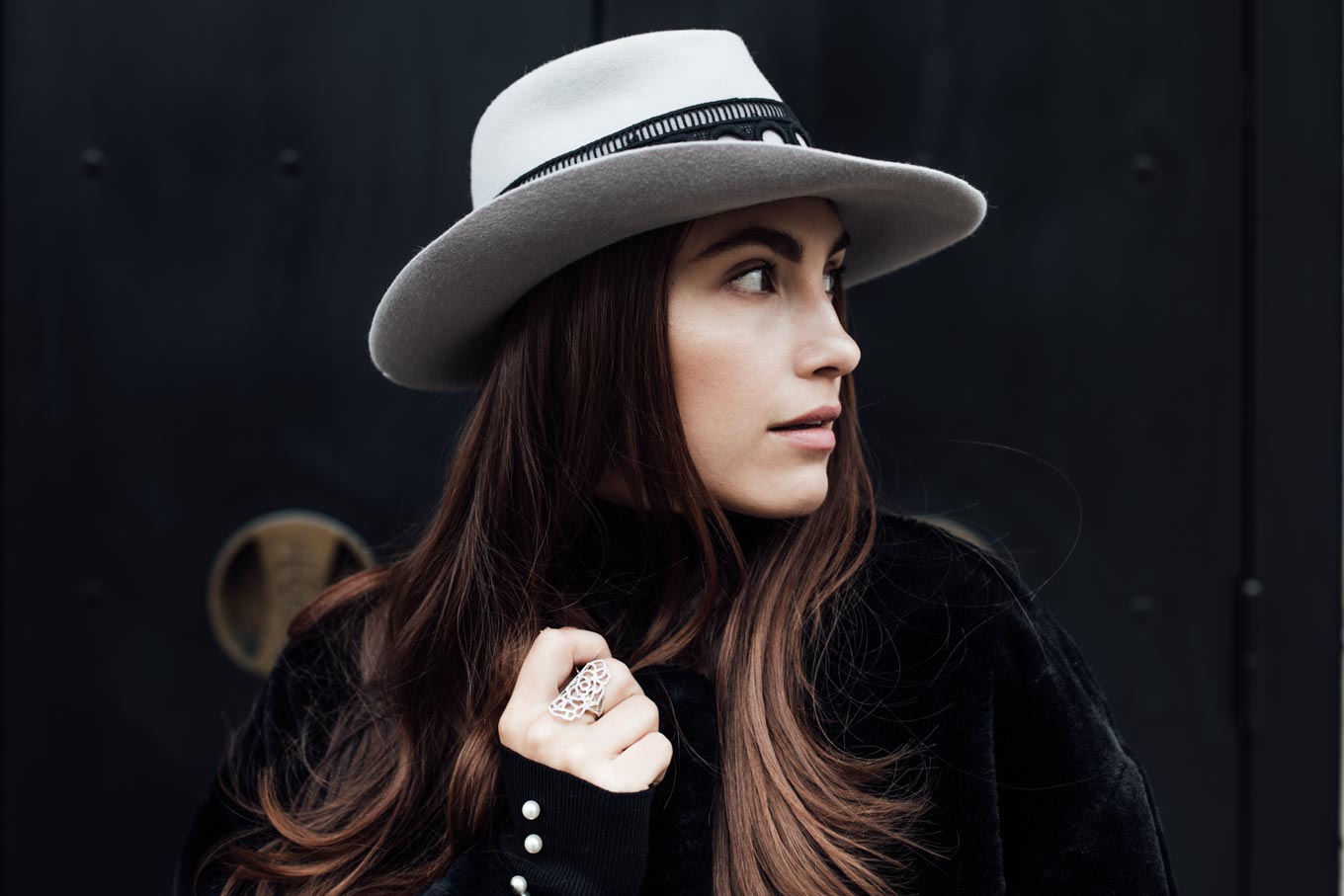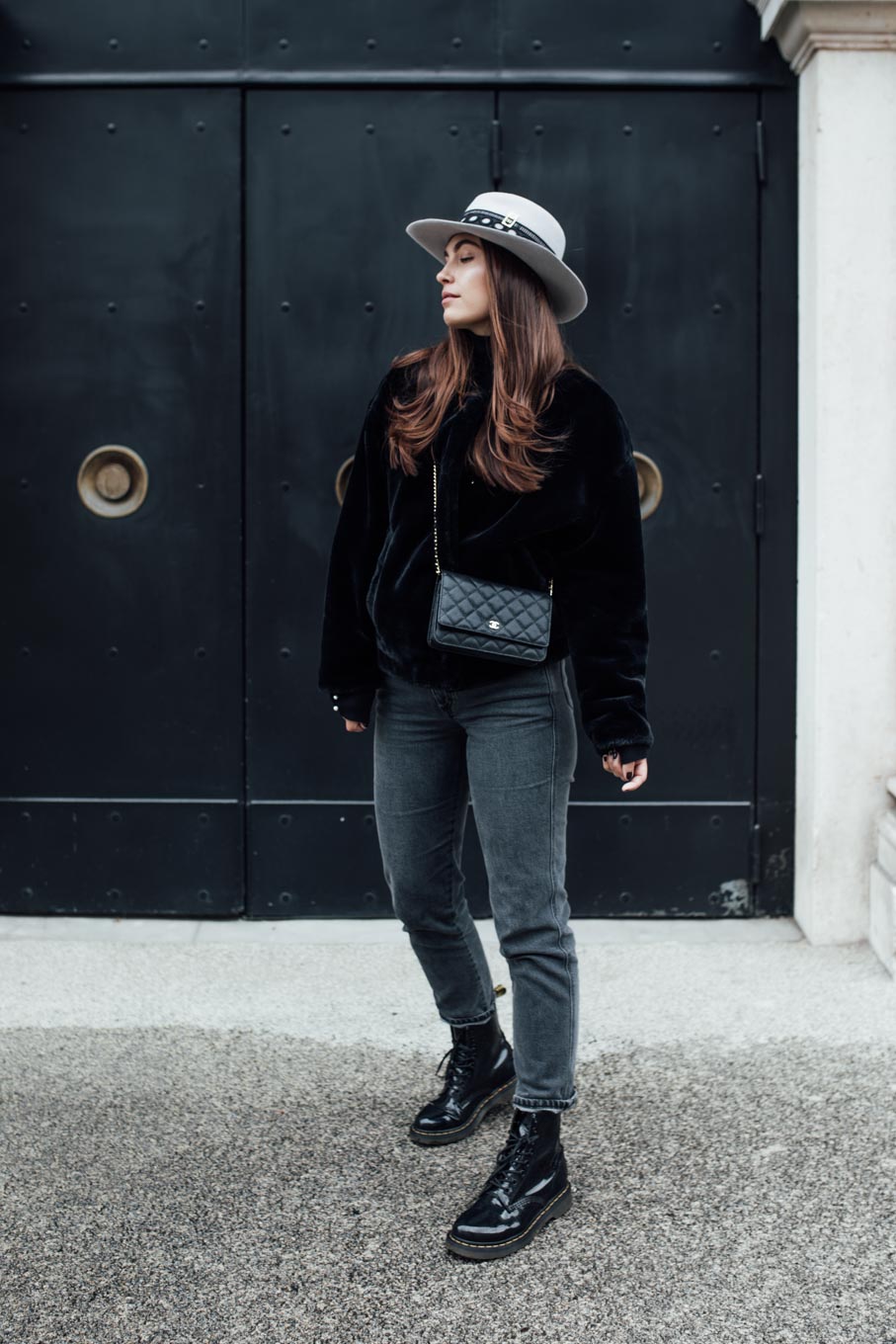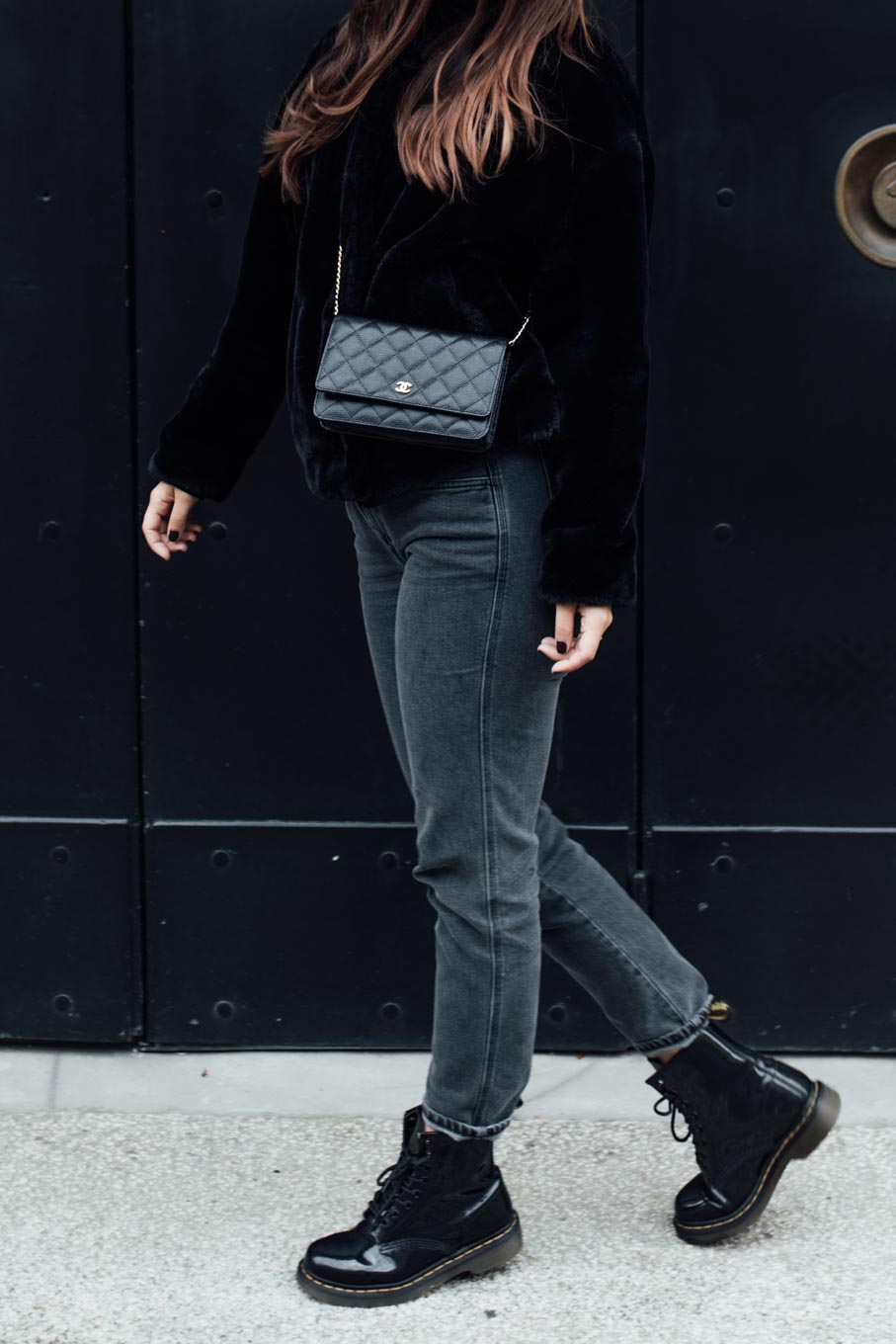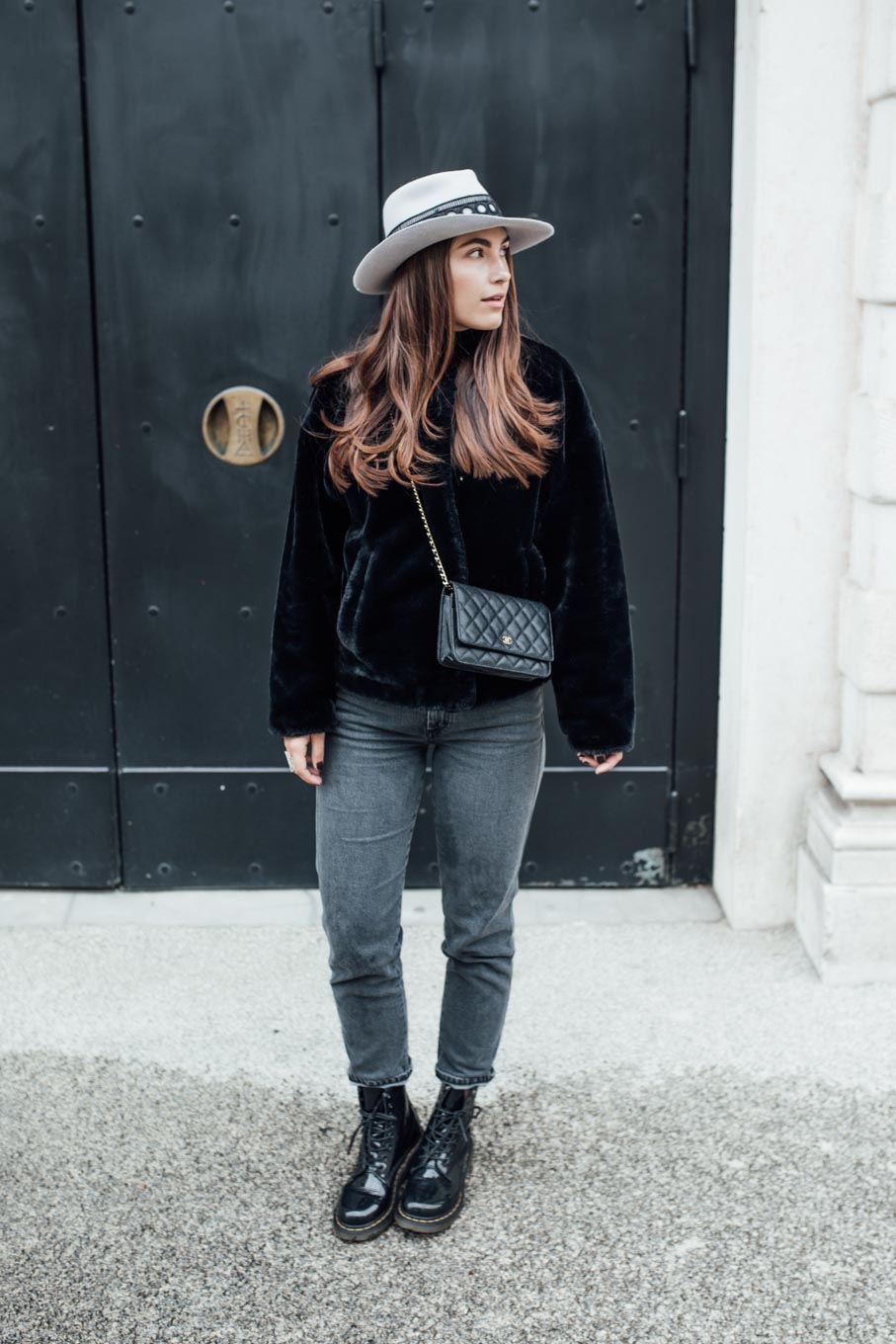 ---
Zara turtleneck (similar here for AT, here for DE) // Closed Pedal Pusher jeans // Dr. Martens boots // Zara faux fur jacket (similar here for AT, here for DE) // Nomade Moderne custom hat // Leo Mathild Florenca ring //  Chanel WOC
Shop the post: