It's Dirndl Season
Dirndl season aka Oktoberfest already came to an end last weekend, but nevertheless I can't help but share my latest Dirndl outfit with you. As you guys probably already know, I love wearing  a Dirndl and I think there's hardly any other piece of clothing that's as flattering for a woman.
In Salzburg, wearing a Dirndl is being taken very seriously. When I moved here almost three years ago, I immediately fell in love with the very minimalistic Dirndl most of the girls here are wearing. After doing a little research, I quickly found the place to get exactly those Dirndl in Salzburg: Trachten Forstenlechner is a beautiful family run shop with lots of heritage. The first time I've been there to get a Dirndl, which was a birthday present from parents, I learned everything I needed to know about Austria's traditional clothes. Reinhard and Liane, the owners of the shop, as well as their staff, all have so much knowledge about Dirndl and Lederhosen – it's fantastic to see how passionate they are about their job. You can feel how much the clothes mean to them, and they give you the best shopping consulting you could ask for. No matter if it's the explanation of how to best tie your Dirndl, which bra to wear, or how to clean and take care of the dress – you're being taken care of.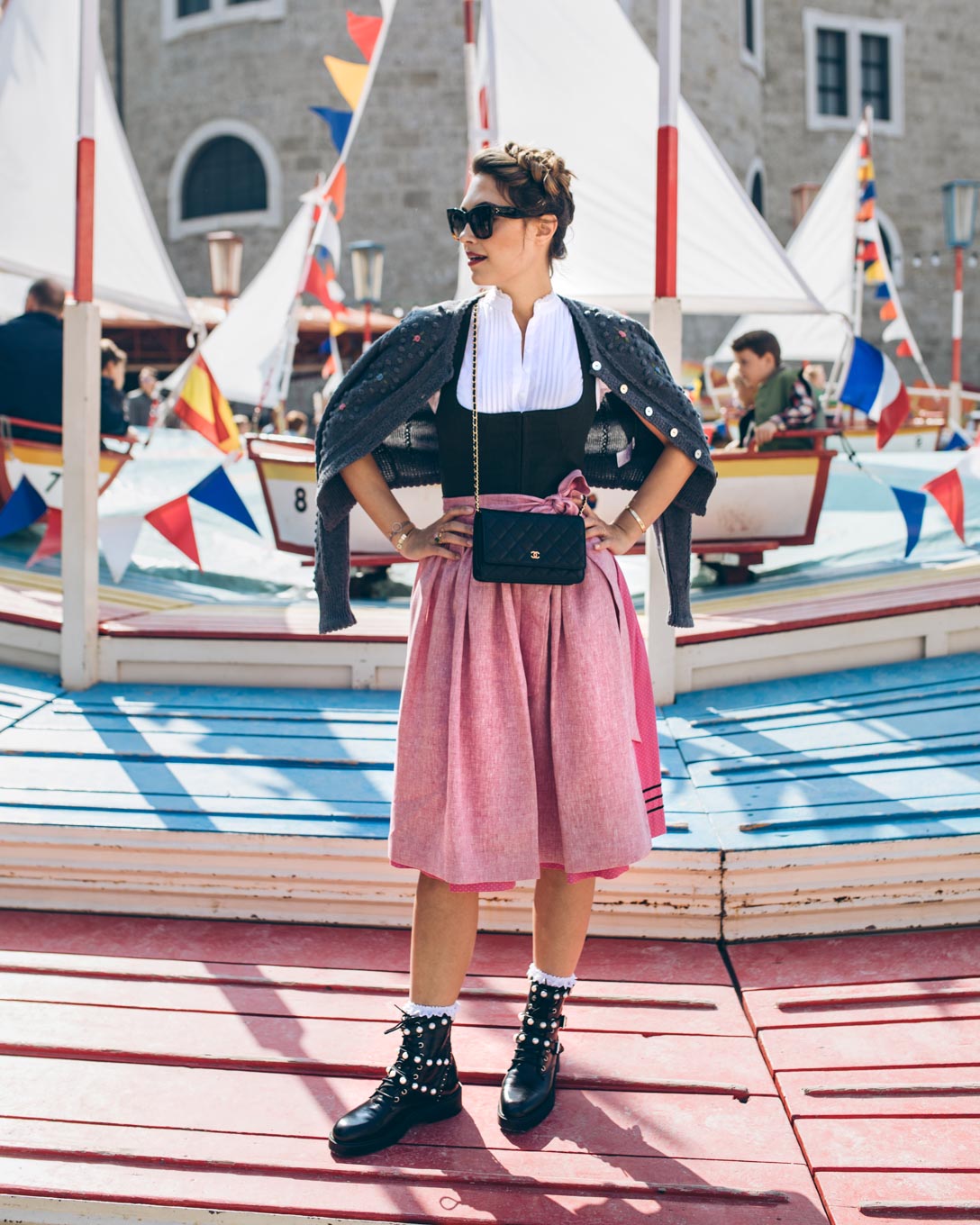 The wide range of dresses, aprons, and blouses they offer is crazy! There's literally every color you could think of und different materials available. It's super cool, because you can "create" your own Dirndl style by choosing different aprons and blouses. And, in case the Dirndl does not fit you 100% (and yes, it has to be tight), they have their own tailors working in house (free of charge!) who will make sure the Dirndl suits you like a glove.
It's no secret that by now I'm happy to call more than one Dirndl my own… The collection is growing, but in my defense, there are lots of occasions I get to wear them. Rupertikirtag surely is the most special one, and I secretly wish it would take place more often than once a year.
Before going wild on the swing carousel we took some photos (how could we not). I just want to draw your attention to my awesome hairstyle quickly: I really wish I could braid my hair like this on my own. Unfortunately I can't, but my Goldwell hair heroes at Mario Krankl's salon did a fantastic job, didn't they?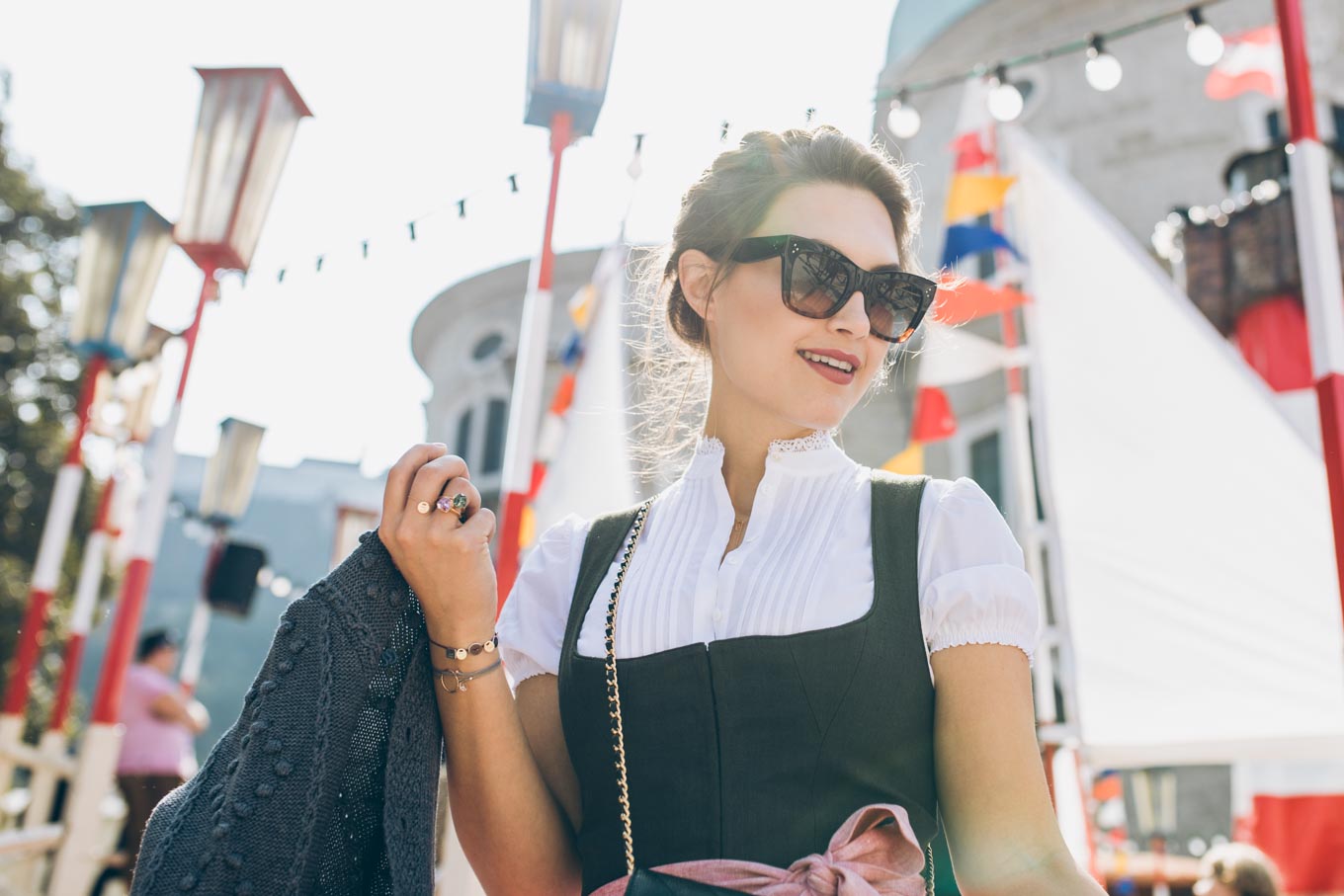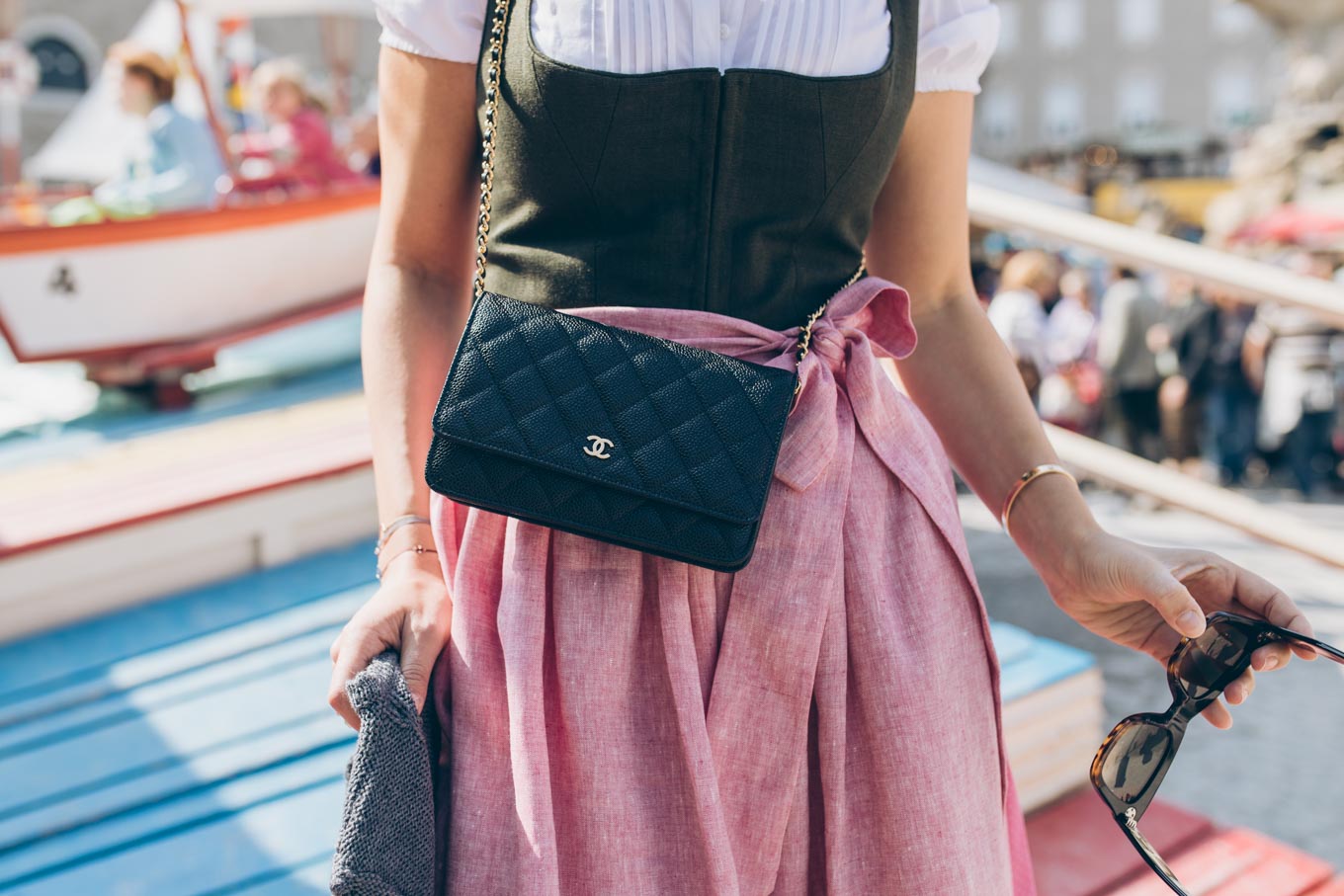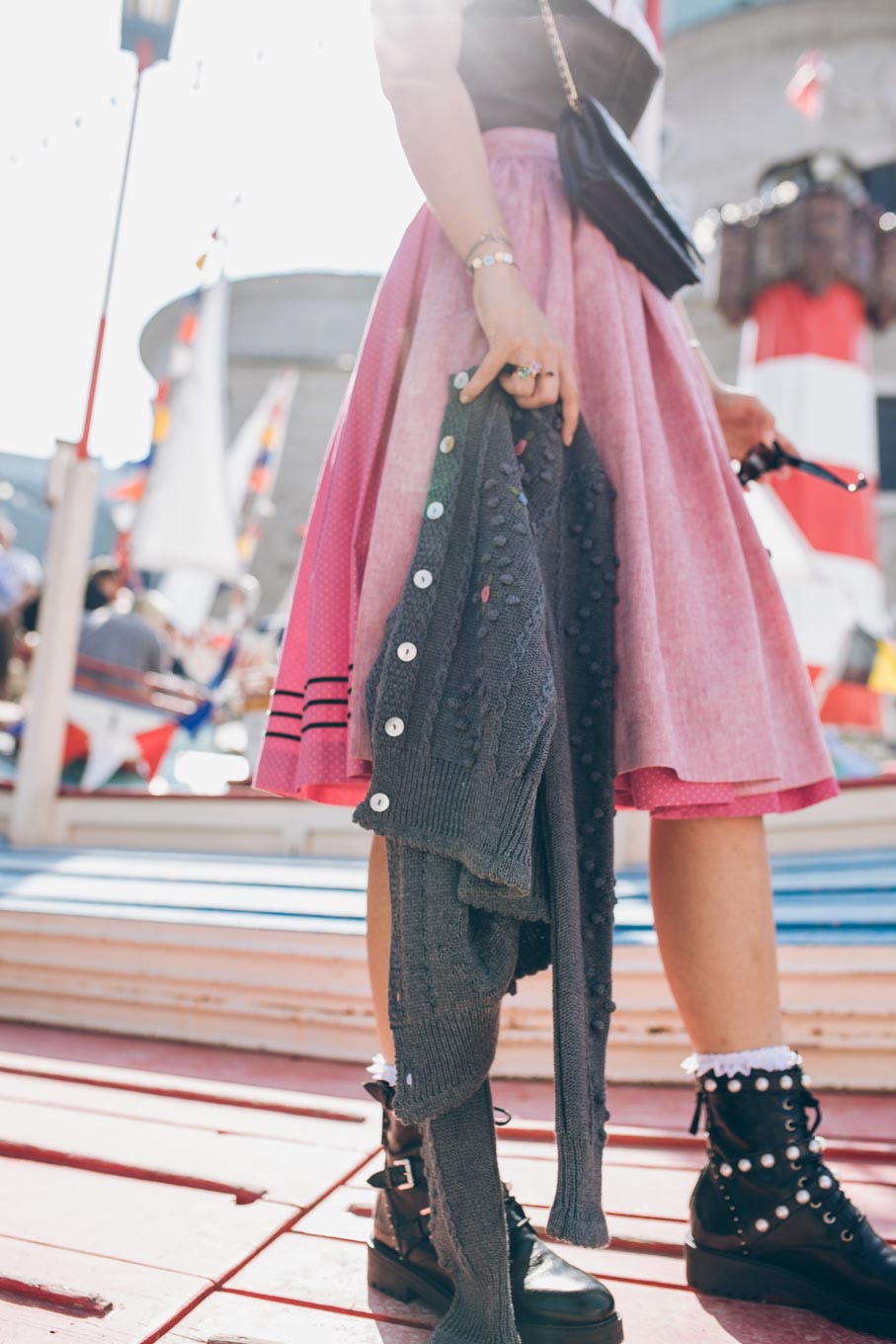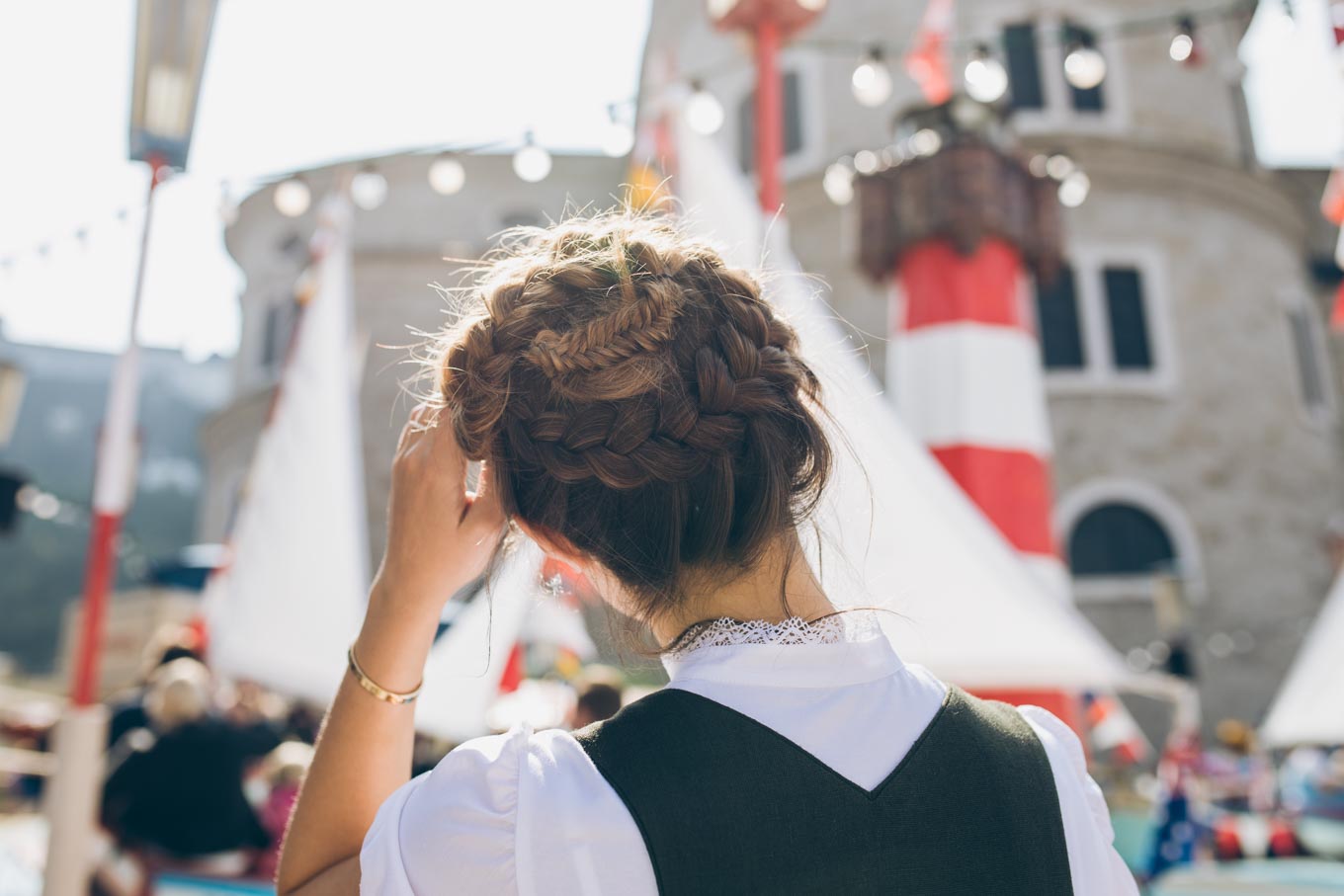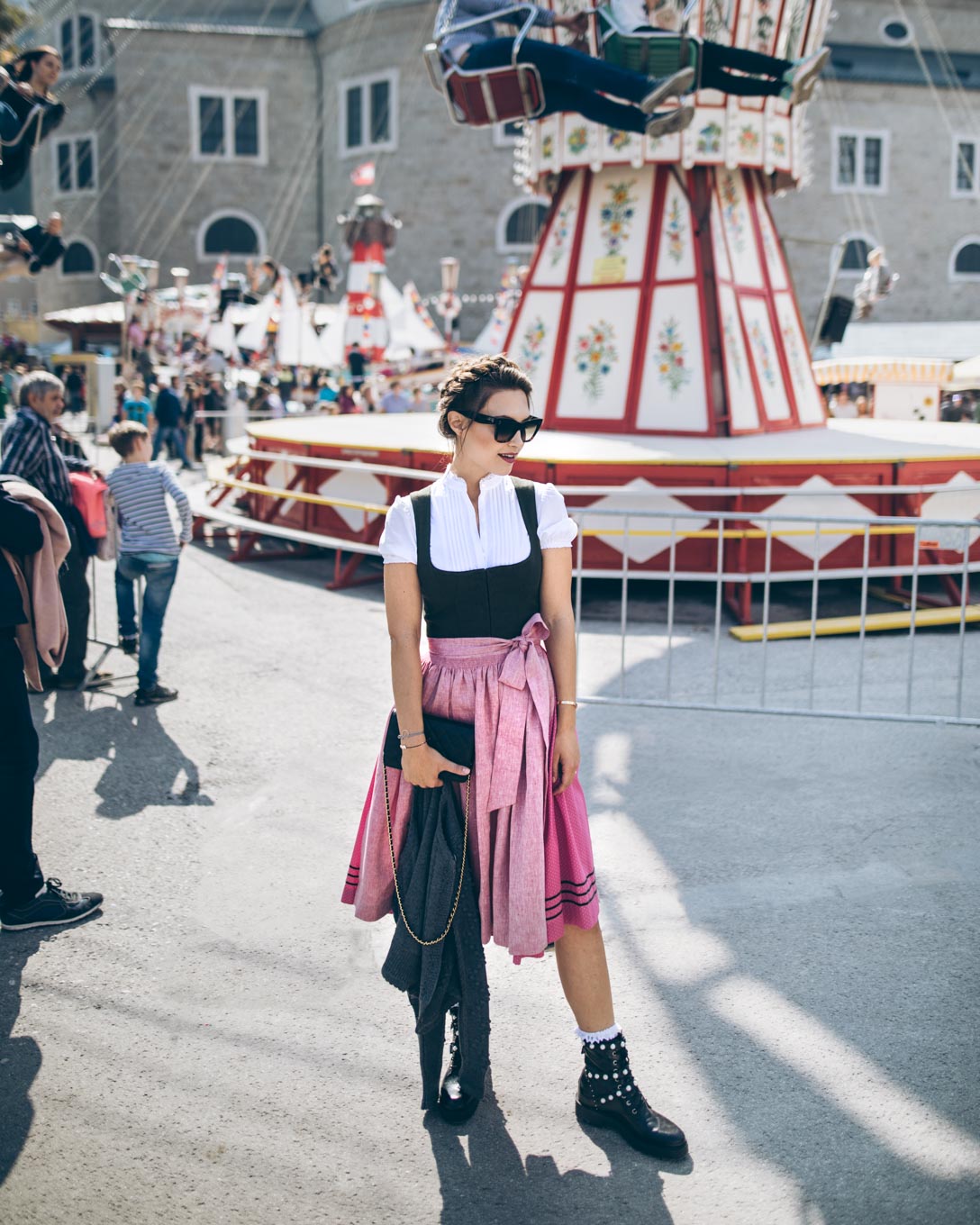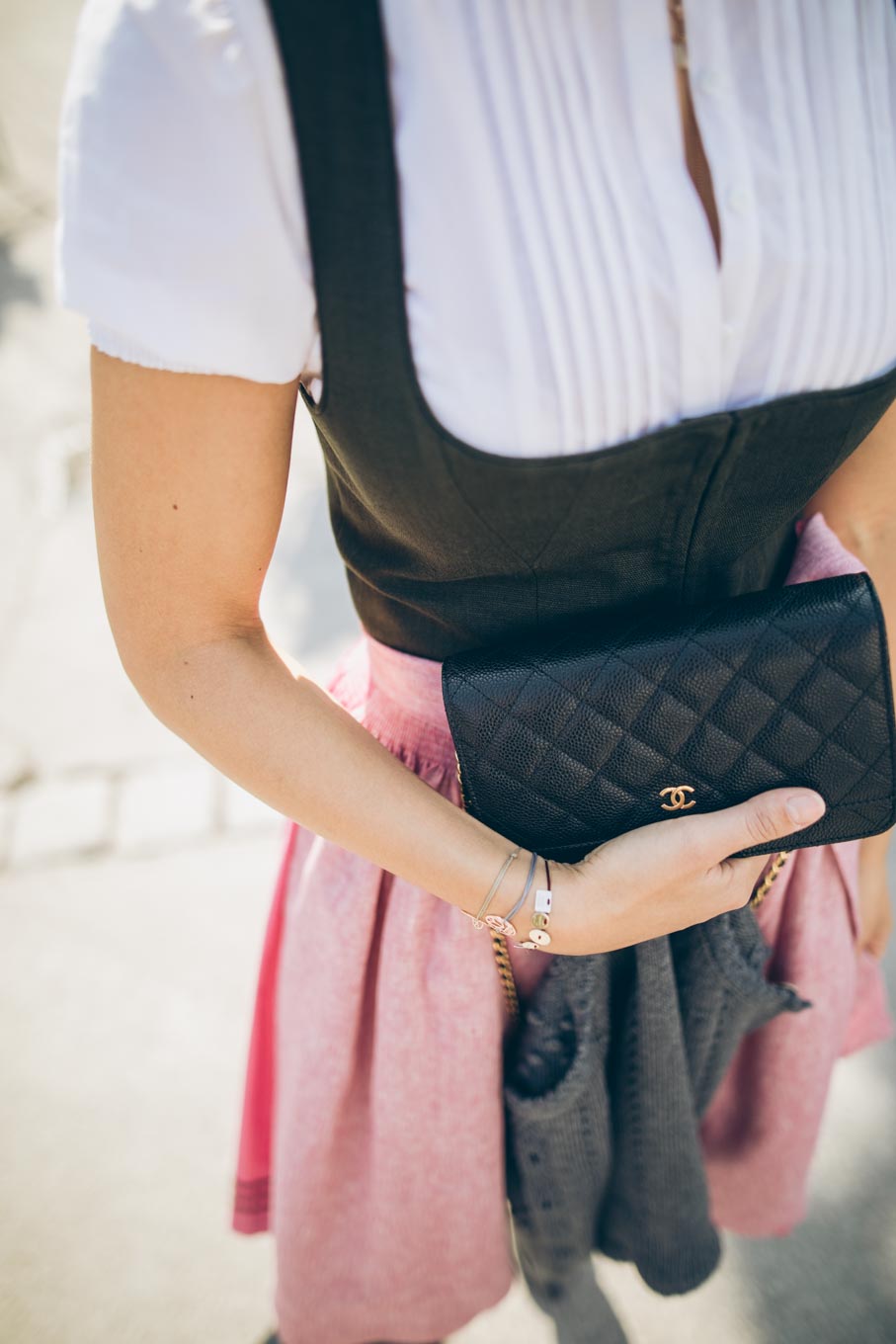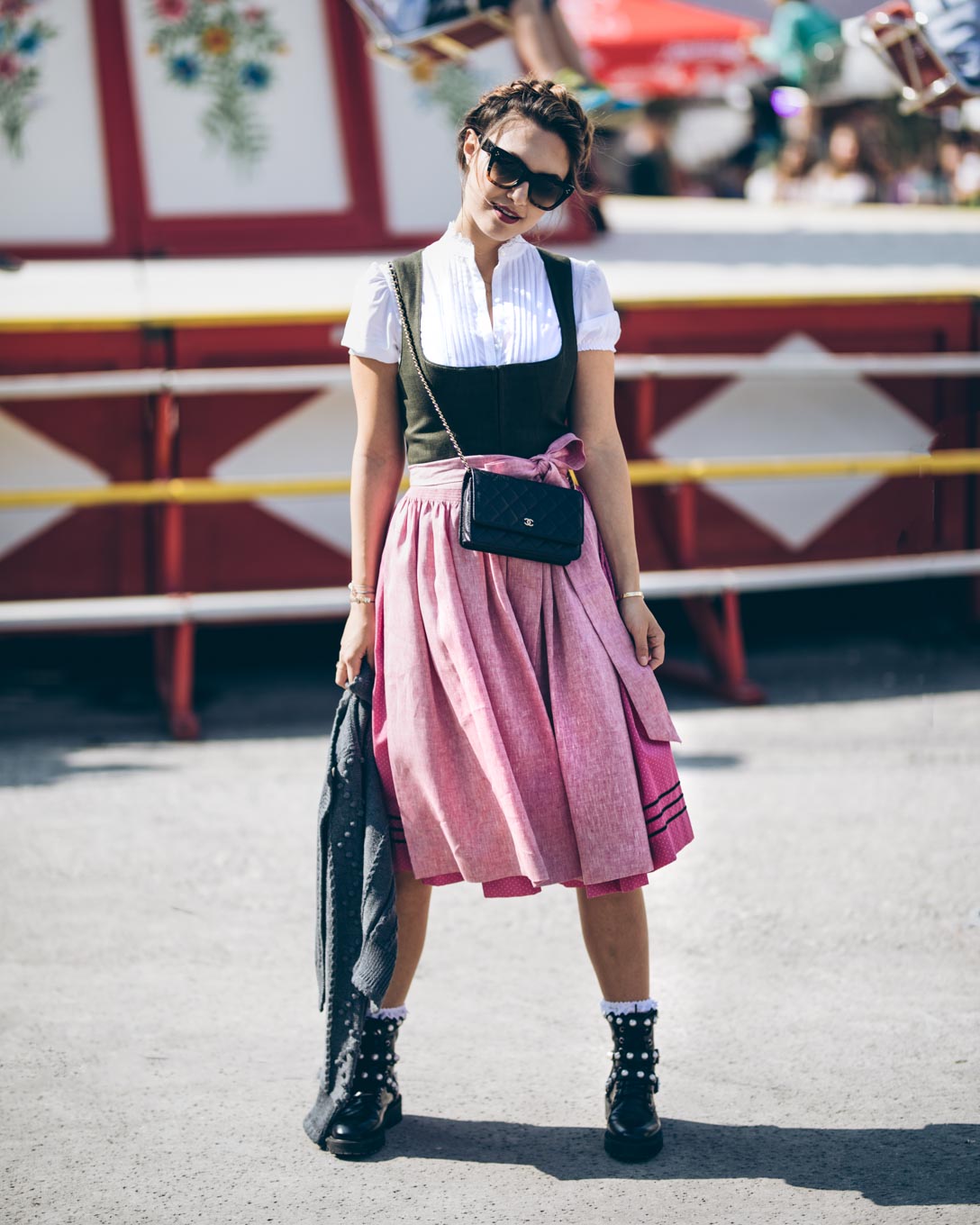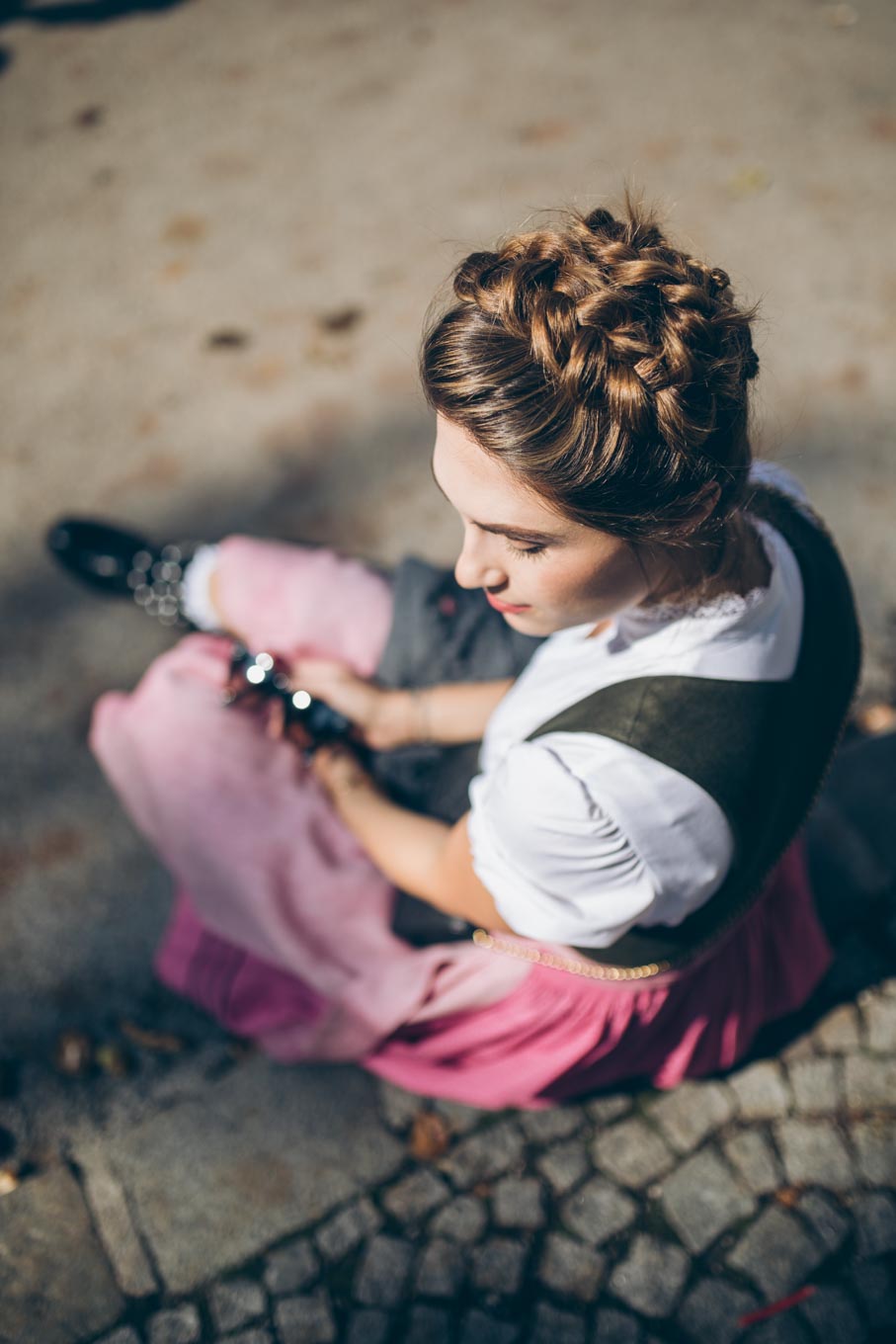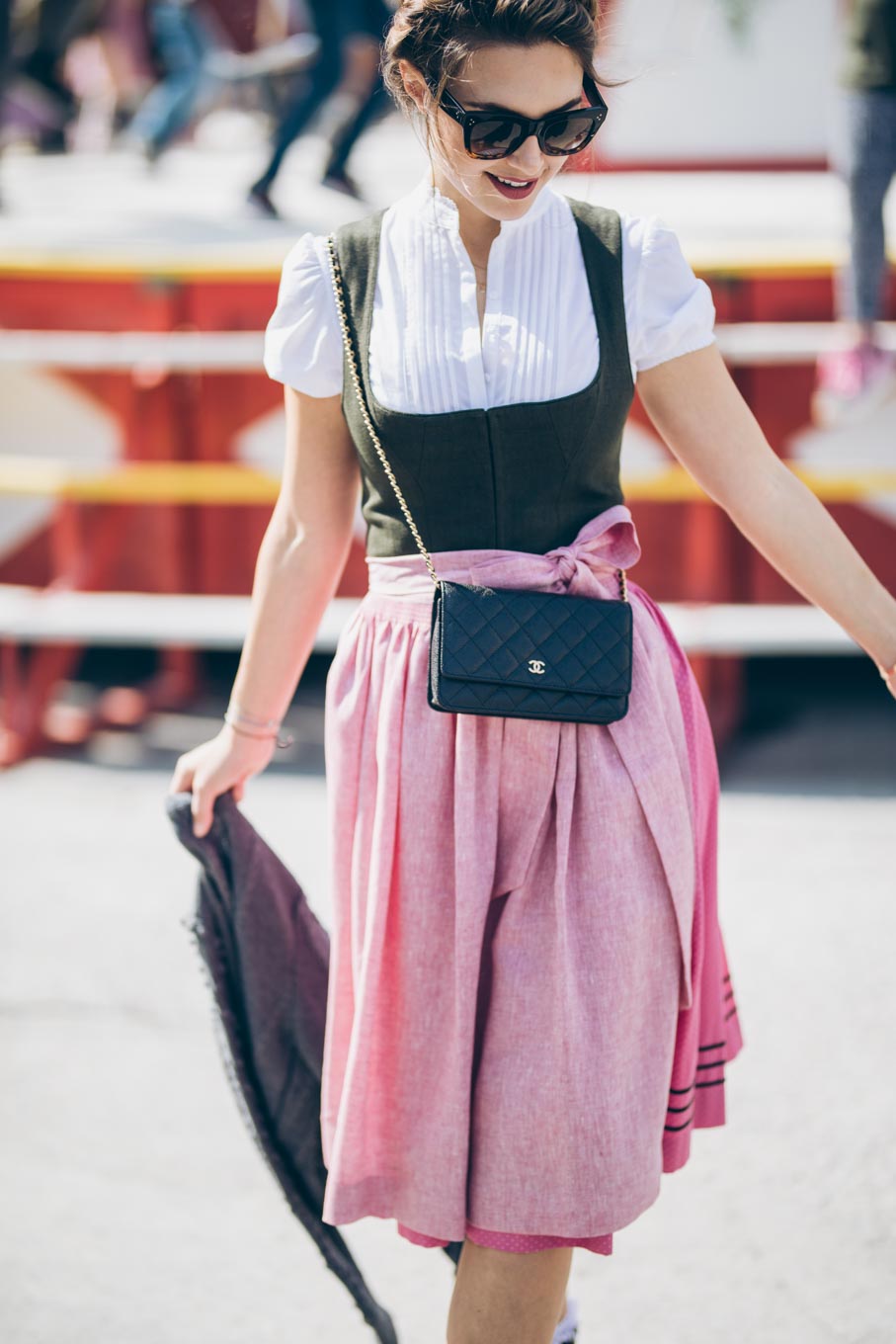 ---
Tostmann Dirndl & apron (available at Trachten Forstenlechner) | Lena Hoschek jacket (available at Trachten Forstenlechner) | Céline sunglasses | Chanel WOC bag | Zara boots 
*special thanks to Goldwell & Mario Krankl for my beautiful Dirndl hairstyle